Hectic holiday shopping, snow blizzards and your car door frozen shut just doesn't scream vacation to some of us. So, to those of us who prefer a mini-drink umbrella instead of a real one, here are 5 places to spend Christmas on the beach this year.
From the beautiful beaches of Kauai Island in Hawaii to the emerald waters of Los Cabos in Mexico, enjoy the sun and the sand in these delightfully warm holiday destinations.
1) Kauai 
This lush island paradise is the perfect getaway from the cold and busy days of winter. On Kauai Island, you can go kayaking, waterfall spotting, hiking through the tropical wilderness and then spend the rest your afternoon on the beach tanning those more neglected areas. Also known as The Garden Isle, Kauai is full of fantastic natural beauty providing endless opportunities for adventure and tranquil escapes. This Hawaiian island is also located close to some other amazing islands where you can do day trips, explore or learn about the history of the region. Take a day trip to Oahu Island and visit the historical site of Pearl Harbor and get a tour through 'Mighty Mo', America's historical and mightiest battleship.

Na Pali Coast, Kauai Island, Hawaii
The perfect city to spend your holiday on the beach this winter, with tons of trendy restaurants, exciting nightlife, Christmas and New Year's Eve celebrations and of course, warm weather! Indulge in the culinary art scene or be cheered up by marine performers at the Seaquarium where you can have fun with the whole family. The Magic City awaits you this December with adventurous everglade tours where you can ride a speedy airboat and spot those fascinating prehistoric creatures also known as Alligators. Explore Downtown Miami and Miami beach, and South Beach where you can stroll through a variety of cultural delights, where you can shop to your hearts desire and spend the rest of your days in the turquoise waters of the ocean, or maybe even have a Christmas picnic on the beach.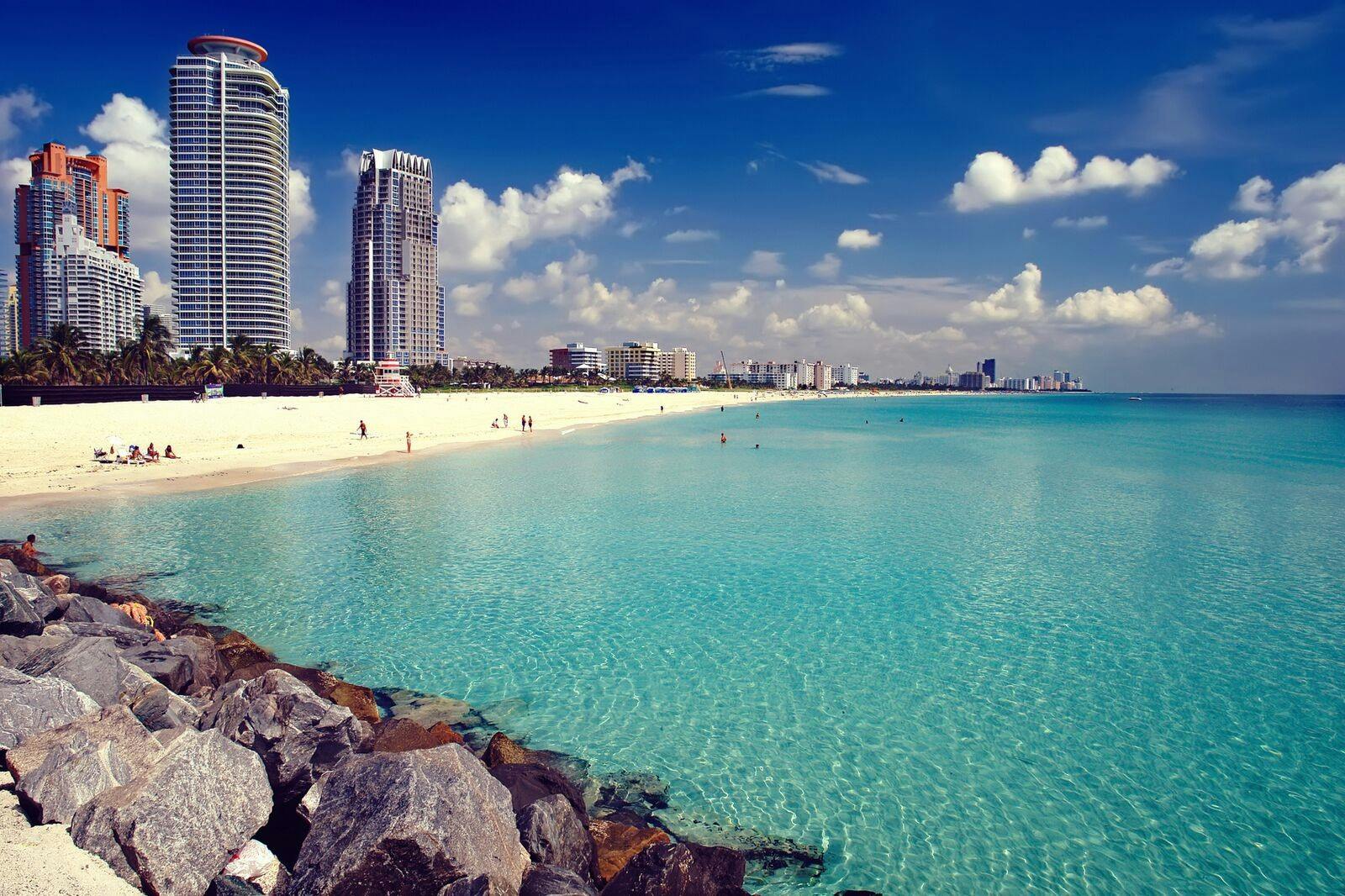 Miami, Florida
This Hawaiian Island is a wonderful treat for those who love the idea of the lush green rainforests of Polynesia framing your next family Christmas photo. With many opportunities for adventurous hikes with destinations to amazing views and magical waterfalls, all the while surrounding yourself with the tranquility of this exotic natural paradise. Explore the island and its many beaches with a variety of fun activities and relaxation spots including private oases that you can find all over the island such as the Ohe'o Stream and Pools, the island's top must-see natural and sacred water pools located deep in the rainforest where you can take a dreamy afternoon dip! Watch the sunrise from atop the largest dormant volcano in the world, Haleakala and get a stunning view of the peaceful recluse of island life.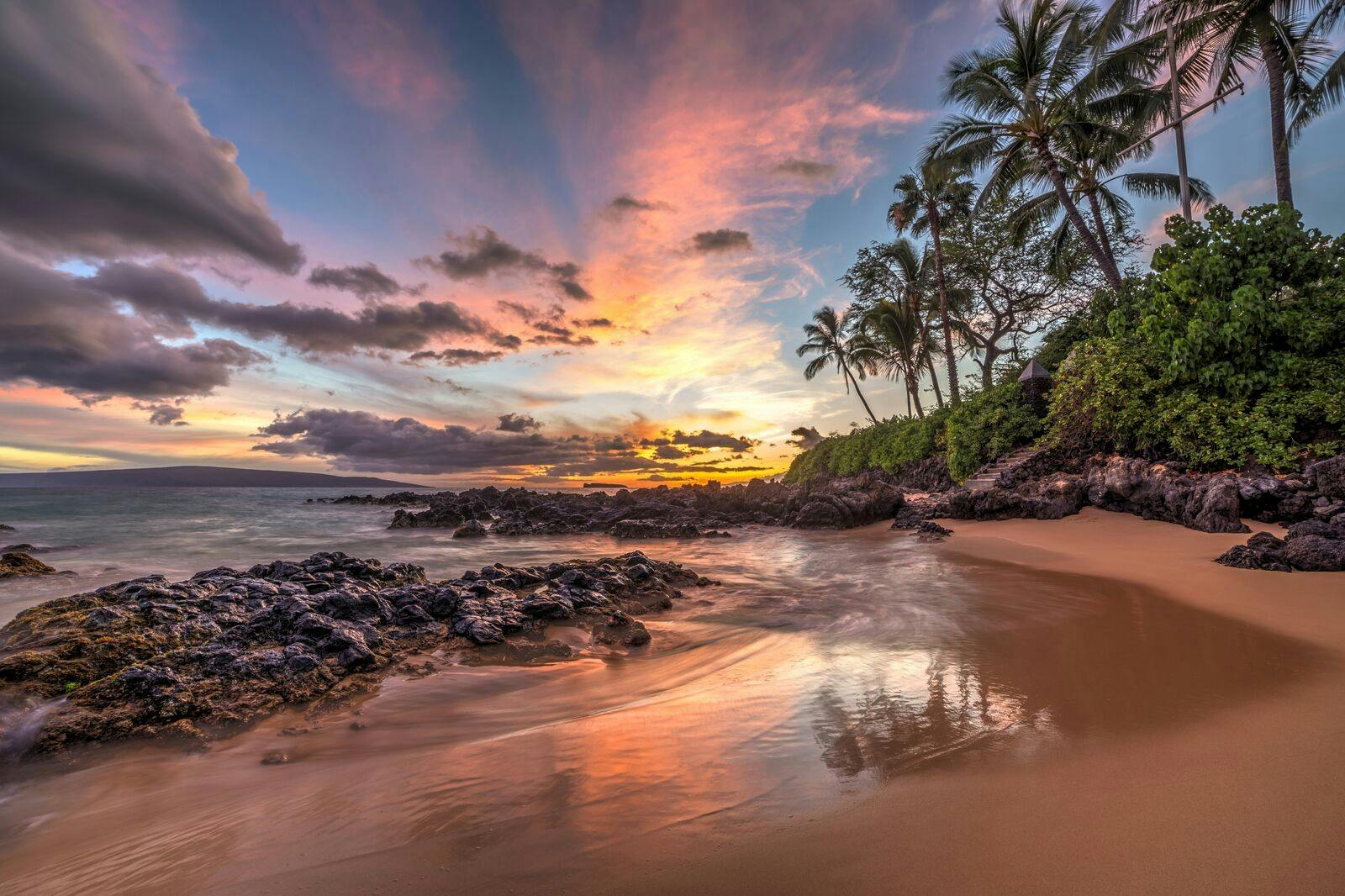 Maui Sunset, Hawaii
Be delighted by this Mexican beach destination with tons of options for delicious cuisine, sea-swept adventures like snorkeling and kayaking, hiking and beaches for every occasion where you can start or end your day relaxing on a hammock in the sun. Located at the tip of the 1,000-mile-long Baja Peninsula in the Pacific Ocean, the weather in Los Cabos is amazing in December and the beaches with their emerald waters are romantically picturesque. Whether you come to Los Cabos with that special someone, your family or with friends, you will without a doubt enjoy your visit.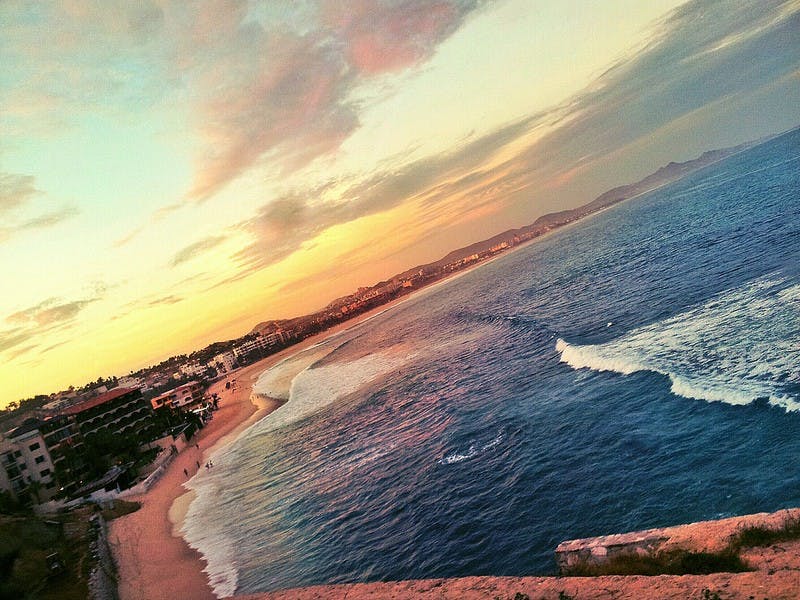 El Mirador, San José del Cabo, México. Photo credit: universoac via Visual hunt / CC BY
Sometimes referred to as the birthplace of California, this beautiful seaside city will revitalize your soul as you walk with sand in-between your toes along the long coastal beaches with warm ocean breezes. Get in touch with the historic and cultural hotspots on a guided walking tour of old-town where you can taste one of the thousands of tequilas, try your first handmade tortilla and have your choice of a variety of delicious Mexican restaurants. The famous San Diego Zoo is a must as well, even if you didn't bring any little ones on your trip, you will enjoy the gorgeous walk through the 100-acre park where some of the worlds most exotic and rare animals live. Or live on the wild side and quench your thirst for adventure and romance with a flight for two over the most popular landmarks and attractions in this Californian dream.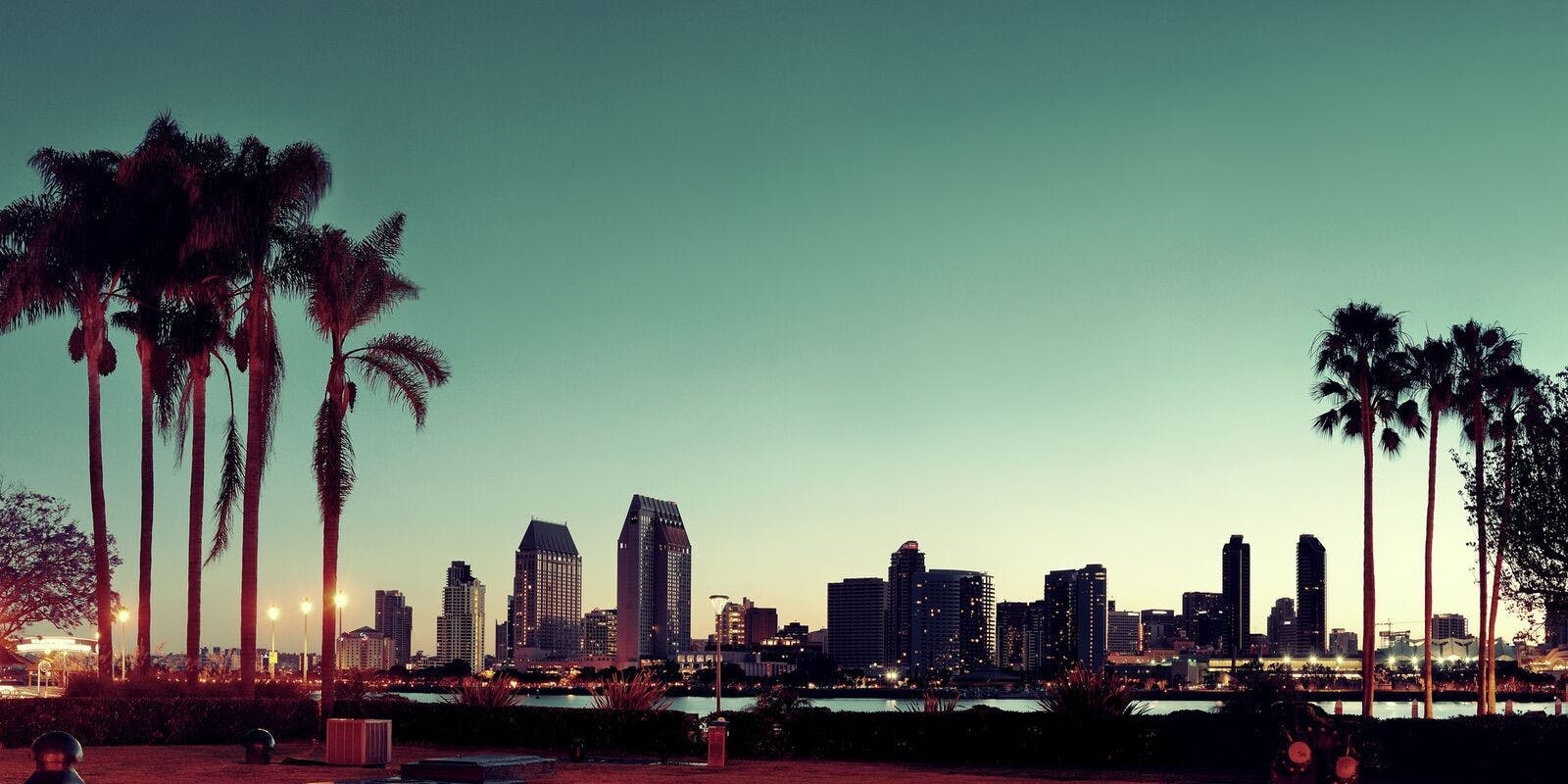 San Diego sunset skyline
Cover Photo credit: Rob.Bertholf via VisualHunt.com / CC BY