Seeing the ruins of Pompeii is like journeying through history. Here are some tips for skipping the line and getting the most out of your visit.
Our fascination with Pompeii shows no sign of slowing down. More than twenty thousand people lived in the Roman city before it was destroyed. In 79 AD,  Mount Vesuvius erupted and crystallized the temples, theaters, shops, market, brothels and more. Lava and ashes covered everything, which preserved the city and left it unchanged for centuries.
Visiting these ruins is a journey into the history, time and lives of the city's inhabitants. Every year, approximately 2.5 million people visit this city to firsthand where time came to a screeching halt.  This vivid glimpse into their daily lives and habits is a rare privilege we can't get from anywhere else.
How to make the most of your time in Pompeii?  Here are some 8 things to know when you visit.
1. Plan your visit
The ruins are open seven days a week according to the following hours:
1 April to 31 October: 9.00 a.m. to 7.30 p.m.
1 November to 31 March: 9.00 a.m. to 5.00 p.m
Closed: 1 January, 1 May and 25 December
2. Book a guided tour
Since these are real archaeological excavations, there are more precautions than you would find in a traditional museum. To start, the large site is full of things to see and discover, so it's ideal to book a guided tour in advance to avoid wandering aimlessly and getting tired without understanding anything. Learn about life in Pompeii from an expert guide as you enter shops, people's homes and temples.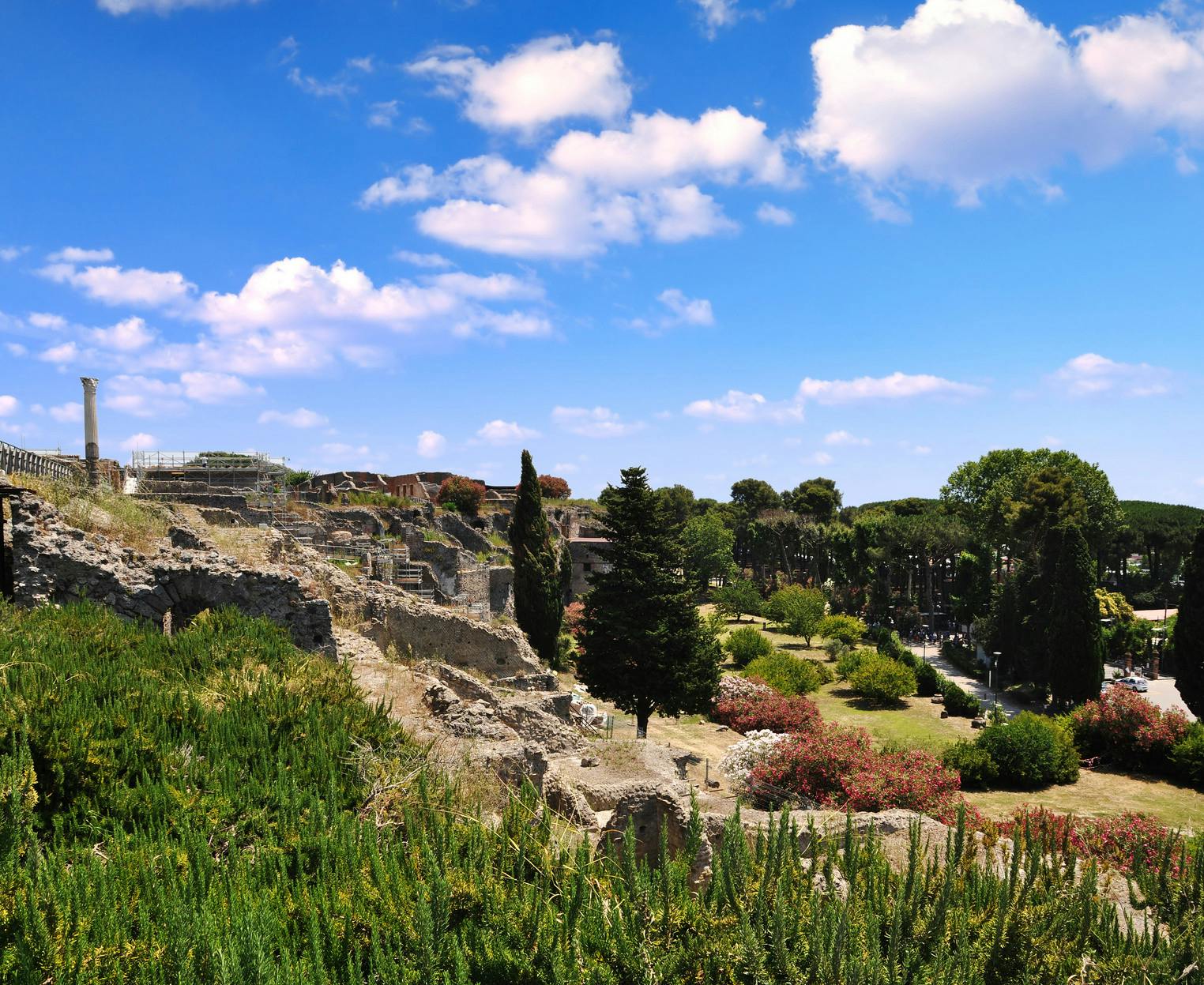 The ruins of Pompeii
3. Open air, but…
The ongoing excavation of ruins means that even though it's outside, smoking and pets are not permitted. However, it's essential to have water (lots if you're visiting during summer) and a hat to protect your head from the sun. The chances of hot weather are very high, and the site is not air-conditioned!
4. Exercise caution with every move you make
Any stone in Pompeii is an archaeological find, so backpacks and bulky luggage are not permitted as they could crash into a precious column and cause irreparable damage. For the same reason, it is also necessary to move with caution and avoid stopping at the edge of the excavations.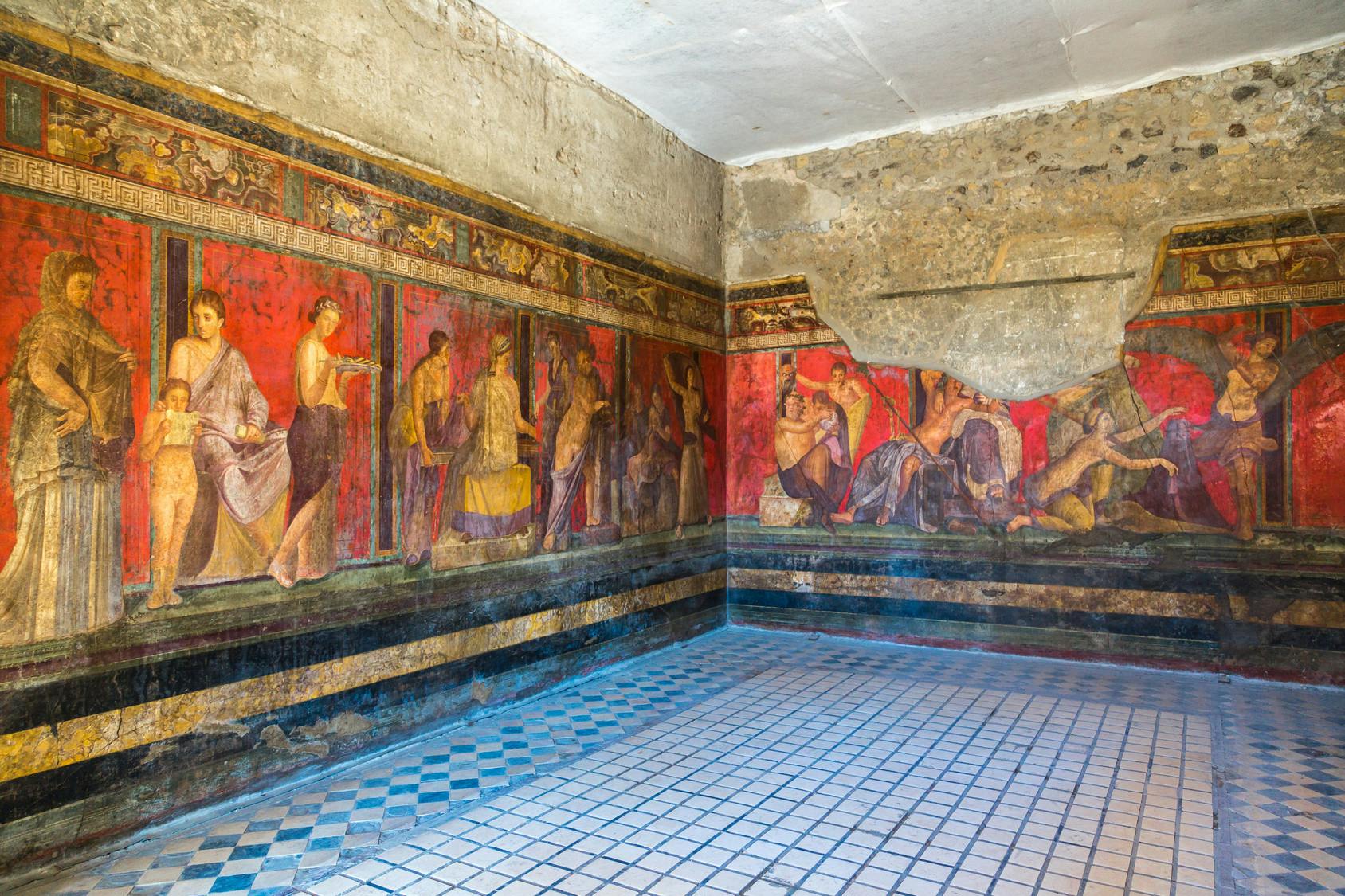 Magnificent frescoes
5. Keep your camera handy
Breathe a sigh of relief: photos are permitted so yes, you can fill your Instagram feed with wonderful photos snapped with your smartphone. Larger cameras are permitted as well for photos and videos so long as they don't require professional equipment.
6. Choose the most convenient entrance for you and your companions
It is good to take into account the fact that Pompeii has three different entrances, Porta Marina (Via Villa dei Misteri), Piazza Esedra (Piazza Porta Marina Inferiore), and Piazza Anfiteatro (Piazza Immacolata). Pay attention to where you arrive (also so you know which exit to use when you leave) and determine which is the most convenient for you and your party. Those with mobility difficulties should enter at Piazza Anfiteatro.
7. Keep your appetite at bay (at least until Porta Nola)
Near Porta Nola is an area equipped for picnics. So, if you're hungry on the tour, don't pull out your mortadella panino in the middle of the ruins. Wait until you reach the dedicated area. Pompeii has a small snack bar and cafe on site, but we recommend bringing your own food if you can and perhaps just purchase some cold beverages there.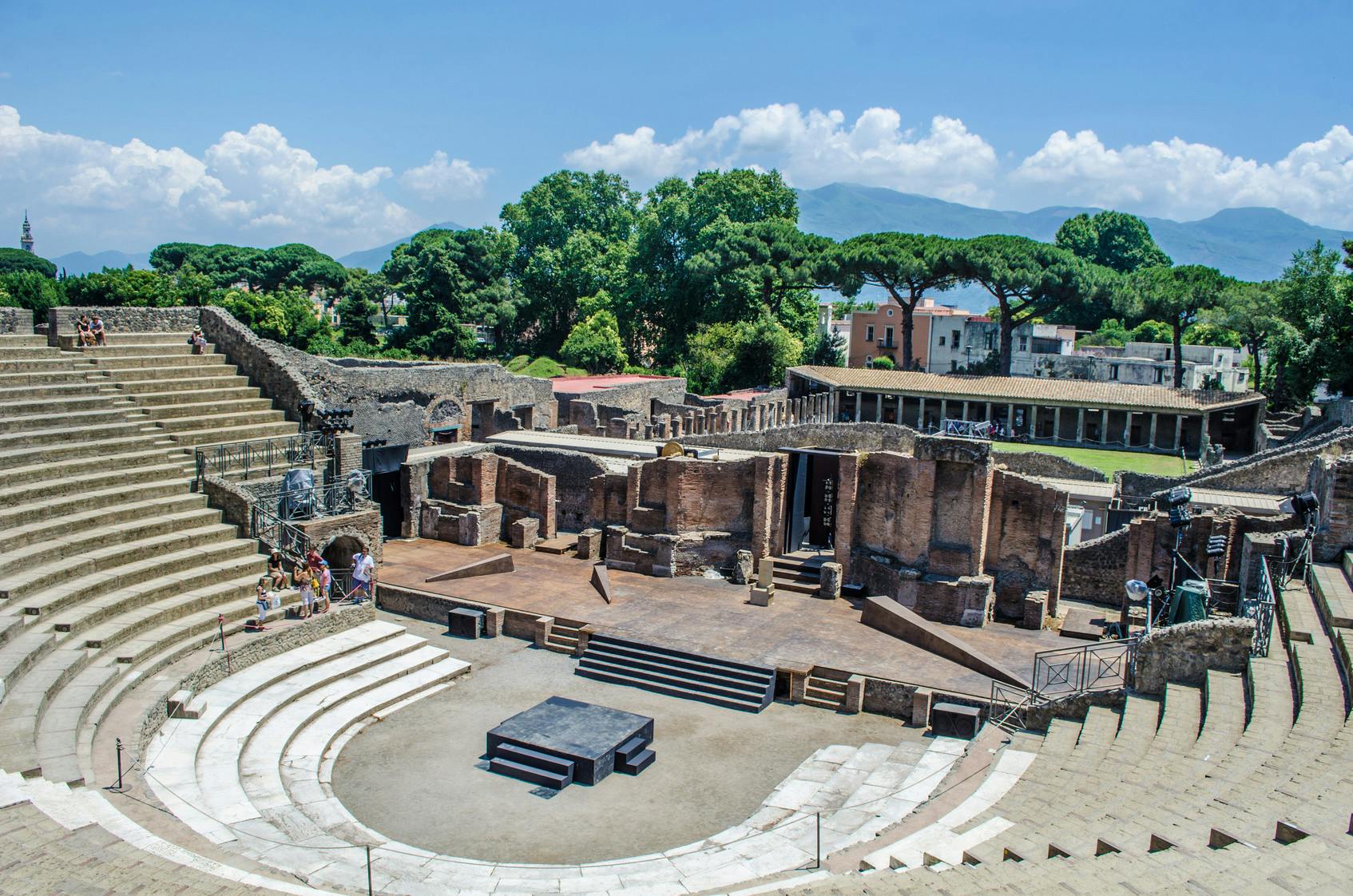 Pompeii under the sun