With summer just around the corner, the travel season is rolling in with good vibes, new friends and beautiful panoramas. To assist you on your adventures, we've selected five places you should considering visiting this July.
From the stunning city of Seattle, to the soft sandy beaches of Honolulu, here are some ideas for where to travel in July.
1. Seattle
Travel to the eccentric yet refined city of Seattle with tons of ongoing summer festivals. Seattle boasts tons of cafes and eateries as well as plenty of live evening entertainment to keep your dance card full. Seattle is also surrounded by unparalleled natural beauty with the Pacific Ocean to the West and its vast National Parks nestled in the stunning Cascades Range mountains. Delight all your senses as you explore this amazing city and all it has to offer. Don't miss the opportunity to join in on Seattle's exciting sports scene and attend a Seattle Mariners home game!
2. San Diego
A great family destination, San Diego is full of fun activities like LEGOLAND California and Seaworld San Diego theme parks. There is also the famous San Diego Zoo, where you can take a safari and discover tons of exotic animals roaming free from tiny meerkats to huge elephants! Located along the southern Californian coast, San Diego also boasts a variety of beautiful beaches like Pacific Beach. Here, spend your days soaking up the sun, shopping along the boardwalk or even learning how to surf!
3. Honolulu
Dust off your sunglasses, grab your bathing suit and a surfboard, throw on a Hawaiian lei and head to Honolulu! The largest city on the Island of Oahu nestled between the mountains in the north and spectacular beaches in the south, Honolulu offers the best of all worlds. Spend your days on the beach listening to the sound of the sea, snorkeling among the exotic fish, exploring the lush rainforest of Nu'uanu or even shopping at over fifty top brand name stores at the Waikele Outlet Mall! Don't miss the breathtaking hike to Monoa Falls and discover the famous Diamond Head Crater that formed as a result of an ancient volcanic eruption.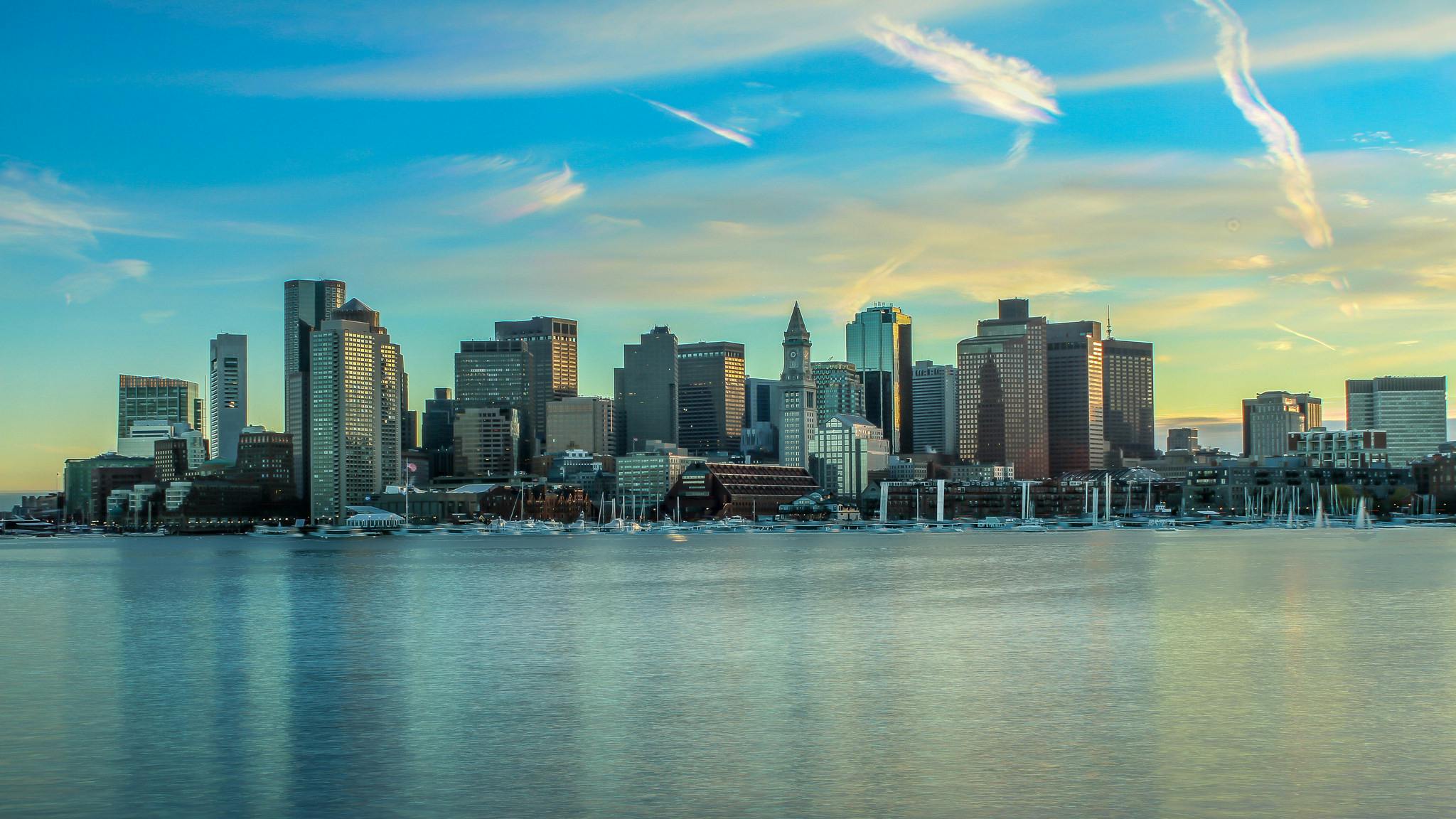 Boston Harbour, MA, Photo credit: Trenten Kelley on Visualhunt.com / CC BY-ND
4. Boston
The lovely July weather in Boston brings out the best of this dynamic and energetic city. The naturally boisterous Bostonians come out to play and kick off the summer with a non-stop party extravaganza on the fourth of July. Watch the spectacular fireworks show on a cruise outfitted with all the party essentials like a dance floor, bar, DJ and a buffet style dinner. Boston also has a fantastic restaurant scene. Although famous for a variety of delicious eats, be sure to try the famous Boston cream pie, clam chowder, lobster roll, a juicy burger or a deep dish pizza!
5. Atlanta
Explore the city that's home to the world's busiest airport and where famous artists such as Ludacris, T.I, Outkast, Toni Braxton and Childish Gambino got their big break. A city with important history, culture and greenery, Atlanta is the most heavily forested city in the country and played a pivotal role in the civil rights movement. Visit Auburn Avenue where the iconic Dr. Martin Luther King Jr. was born and stroll along the International Civil Rights Walk of Fame. With a booming film and TV production industry, many of your favorite movies and television shows were filmed in Atlanta's edgy streets. Take a tour and spot the filming locations of The Walking Dead, Guardians of the Galaxy, Captain America, Spider-Man, The Hunger Games, Stranger Things and more!

Atlanta skyline