My friends in my current hometown of Barcelona told me "I'd be blown away" when I said I was heading to Fuerteventura for a warm island escape during December last year. It was quite the literal statement.
Fuerteventura is a very windy island – in fact, its name translates to 'strong winds'. And while Fuerteventura certainly does live up to the 'curse' of its name, I think it's actually one of its fortunes with it being one of the few Canary Islands that has remained relatively untouched from the demands of tourism.
What it means is that you'll get to appreciate the natural beauty of the island's beaches without the constant backdrop of high-rise holiday apartments. And, of course, the ever-present wind is also a huge drawcard for those among us who are windsurfing and kitesurfing enthusiasts. So in other words, you'll definitely be blown away in more ways than one.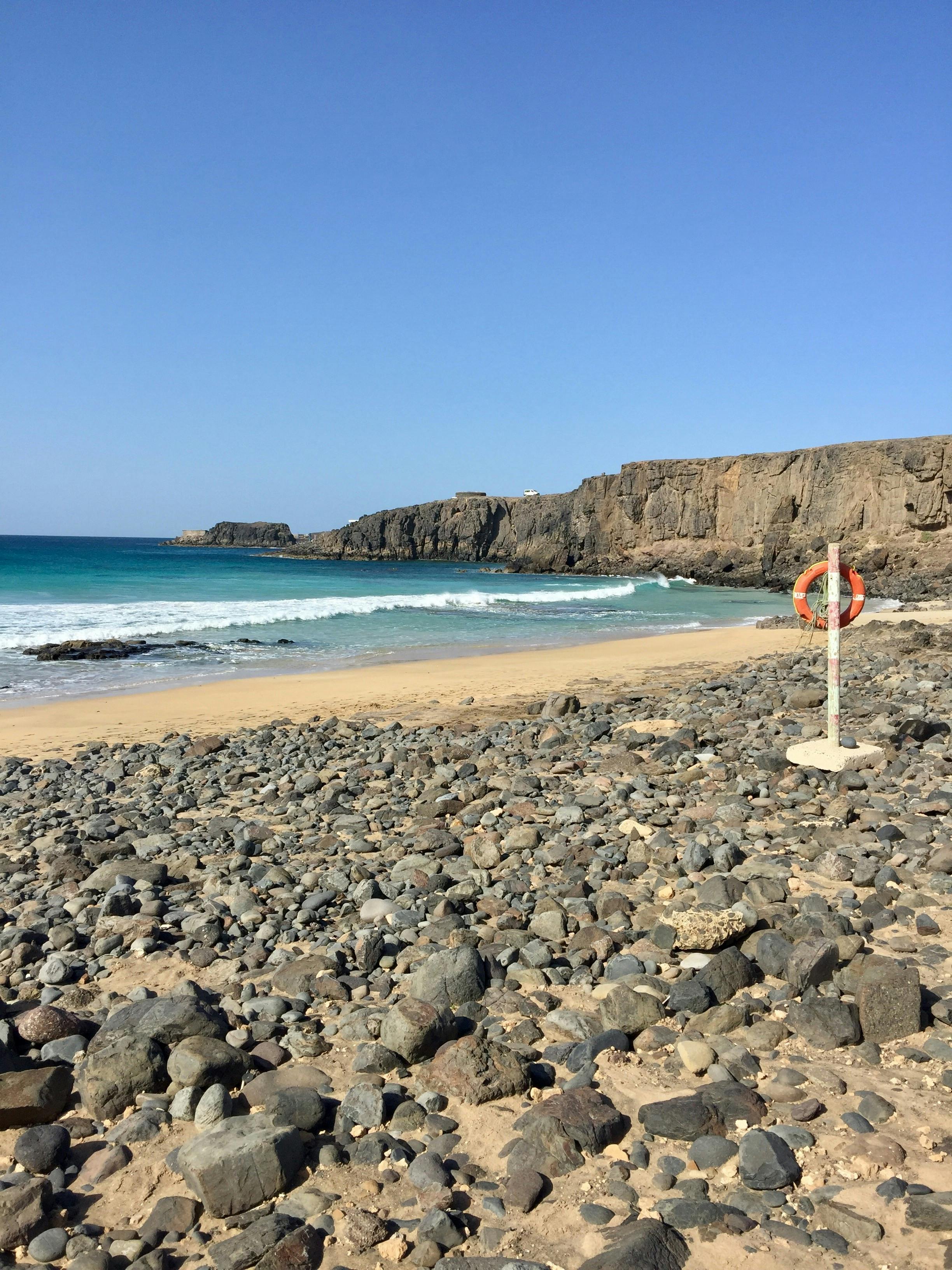 El Cotillo Beach
But even if wind and water sports aren't your thing, Fuerteventura will surely keep you captivated with its dramatic landscapes, quaint towns, and pristine coastlines. So when you're planning your visit, be sure to take note of these great towns when holidaying in the Canary Island's second largest paradise.
Lajares
The small town of Lajares, which is about a 35-minute drive from Fuerteventura's airport, was my home for the week I spent on this beautiful island. If you're looking for a bit of R&R, then this is the perfect base for your stay – close enough to the beaches of El Cotillo but away from the hordes of holidaymakers at places such as Corralejo, offering visitors a more authentic island experience.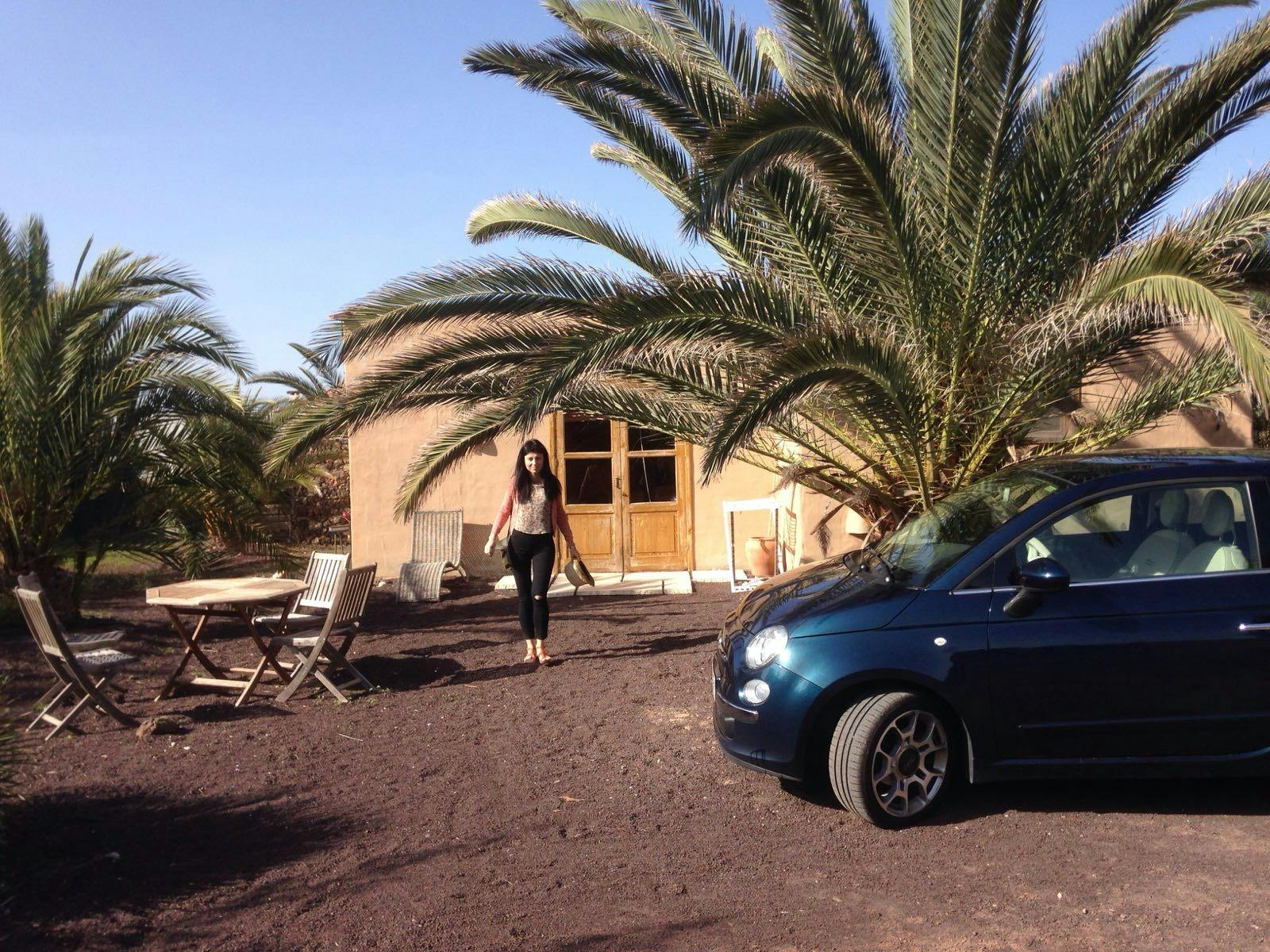 Get some R&R in an island bungalow in the town of Lajares
For eating out, Mazzo is recommended for your morning coffee and breakfast with Manna Café and Rojo Tomate tried and tested for dinner. After dinner, join in with the locals for live music at Restaurante Canela Café. You can also self-cater or grab some items for a picnic lunch as there's a large supermarket in the center of the town.
El Cotillo
The small town of El Cotillo is perched on the island's northwest side and is about a 10-minute drive from Lajares. It's an ideal spot to unwind for several hours during a warm, sunny afternoon. After you've enjoyed a seafood lunch at one of many nearby terraces – Café Central is my recommendation –  grab your towel and spend some time relaxing on the pebble beach that's just footsteps away.

Unwind all afternoon at El Cotillo
If you're after a more sandy and expansive beach, then head up the coastal road to the beaches near Los Lagos. Here you'll find rocky shelters constructed along the sandy stretch for you to bunker down and enjoy some time with a book sans the wind, thanks to these semi-enclosed spaces. There's also Bar Torino, a local beach café, where you can enjoy a refreshing drink while gazing at one of Fuerteventura's spectacular sunsets.
Betancuria
Enjoy a drive through Fuerteventura's center to Betancuria, a tiny historical town in the middle of the island that was once its capital. Situated in an elevated position with a steady stream of water running through, Betancuria was once one of the most fertile places on the island – you can still see the crop terraces running up the sides of the hills, making the most of the available water supply.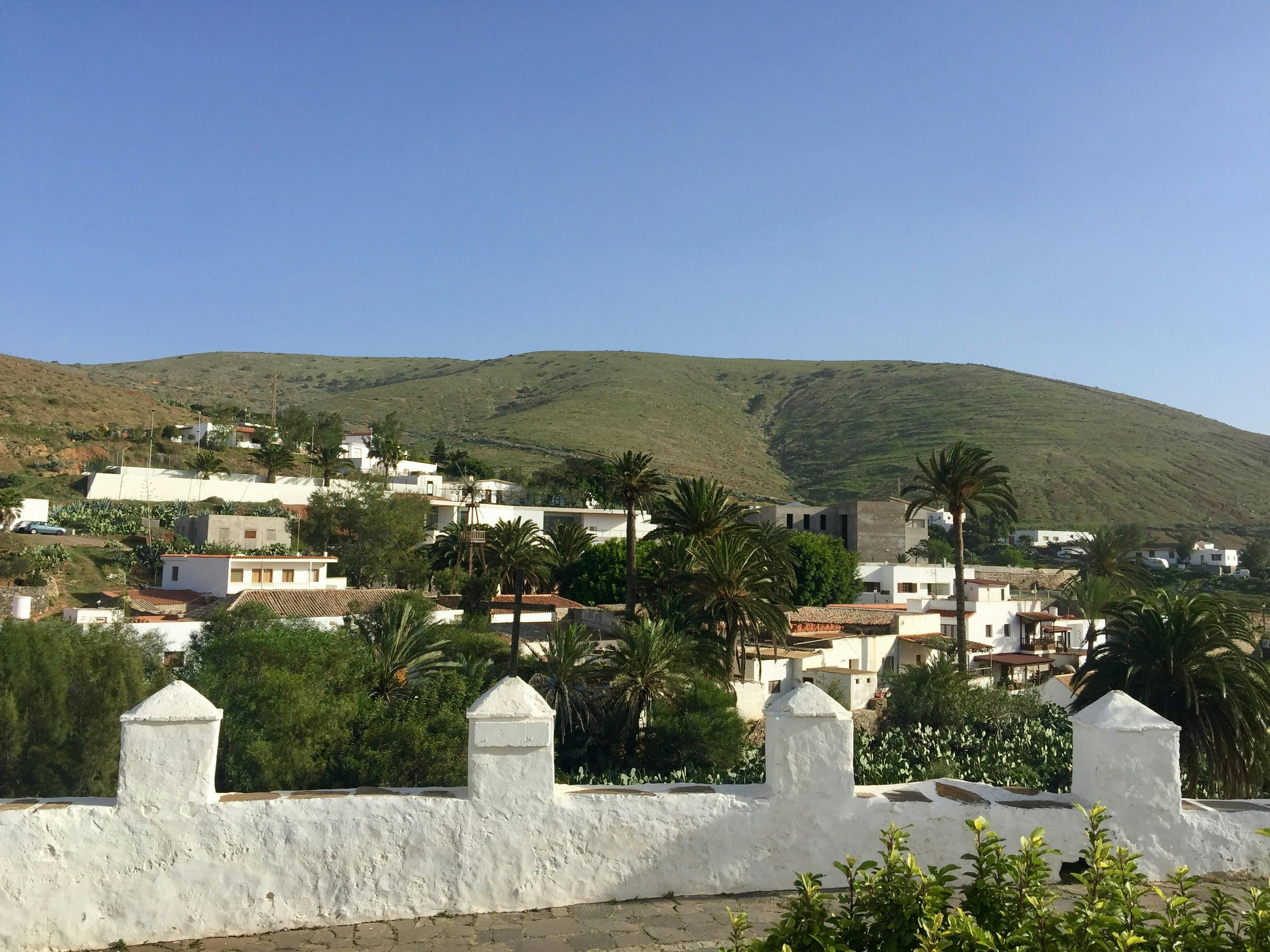 Vistas from Betancuria
But what's most pleasant about this town are its charming squares and historic buildings, most with vistas out over the valley. Rest your legs at Bodegon Don Carmelo, where you can enjoy a local and authentic version of papas arrugadas, a traditional Canary Island style of potatoes served with various sauces.
Pájara 
If you've picked Fuerteventura as your holiday destination because you're into kitesurfing or windsurfing, then you'll find some top beaches near Pájara in the south-west of the island. Lining Playa de Sotavento de Jandía, you'll find rows of boards, paddles and other wind and water sports apparatus for hire.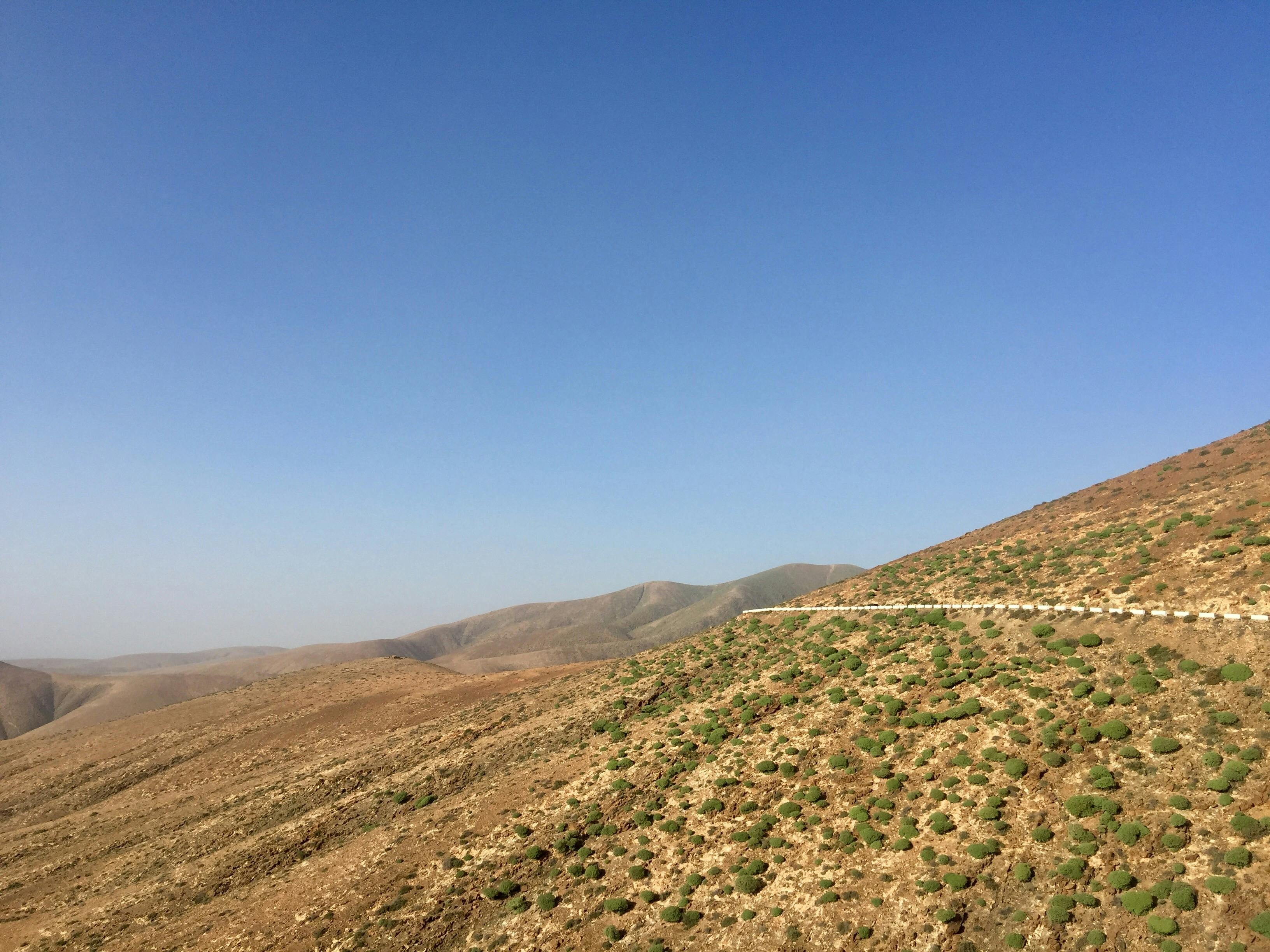 Impressive landscapes on the drive to Pájara
And although by now you've probably picked up that my idea of an island holiday is one that doesn't involve anything resembling kitesurfing, the location of Playa de Sotavento de Jandía was given to me as a tip by a local. Alternatively, it's also worth the visit for a walk on the expansive stretch of sand at sunset.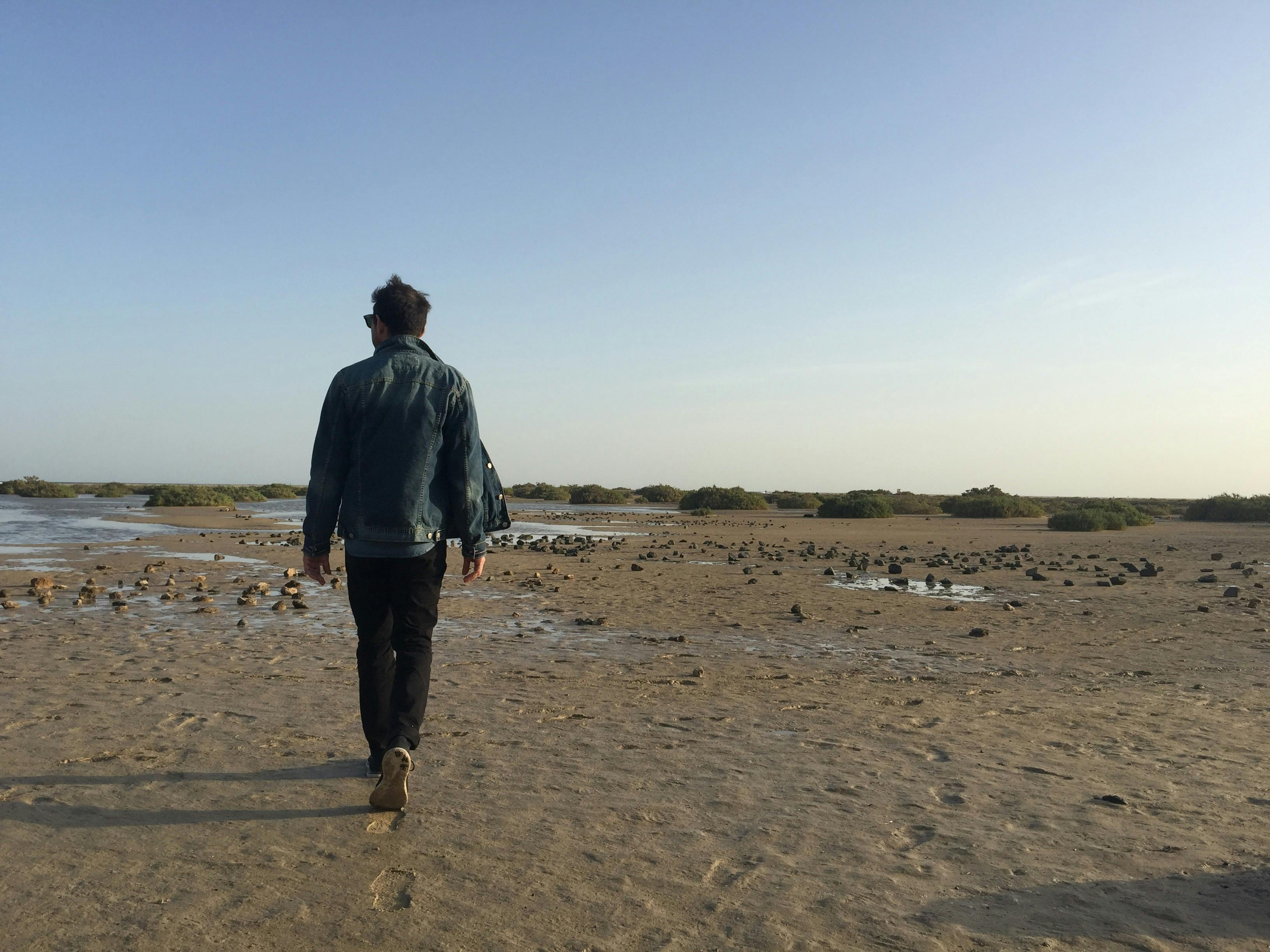 Take a walk on the expansive stretch of sand at Playa de Sotavento de Jandía
Corralejo
Corralejo is the tourist hub of Fuerteventura, with big resorts, restaurants, cafés, and shops galore. If you're looking for a bit of nightlife during your stay on the island, then head here to join other holidaymakers looking for a post-sunset party.
It has a more lively feel than the island's other towns and is a good spot to stay for a family holiday, as there's plenty to keep the little ones amused as well as a nice, calm sandy beach for everyone to enjoy.