Although your love for art may sometimes be costly, if your next destination is London you are lucky: many of this city's museums are free!
For years you've probably dreamed of one city you would love to go to and you've been saving up for ages just for that dream trip. However making your dreams come true can be depleting on your wallet, especially if you love art your idea of happiness is staring for hours on end at history's greatest masterpieces. Although your love for art may have made your finances suffer in the past, if your next destination is London, then you may be lucky. Though London's transportation is certainly not known for being wallet-friendly, its art and culture is within anyone's reach.
Here is a list of places in London that are well stocked with art, and with the extra perk of being totally free!
National Gallery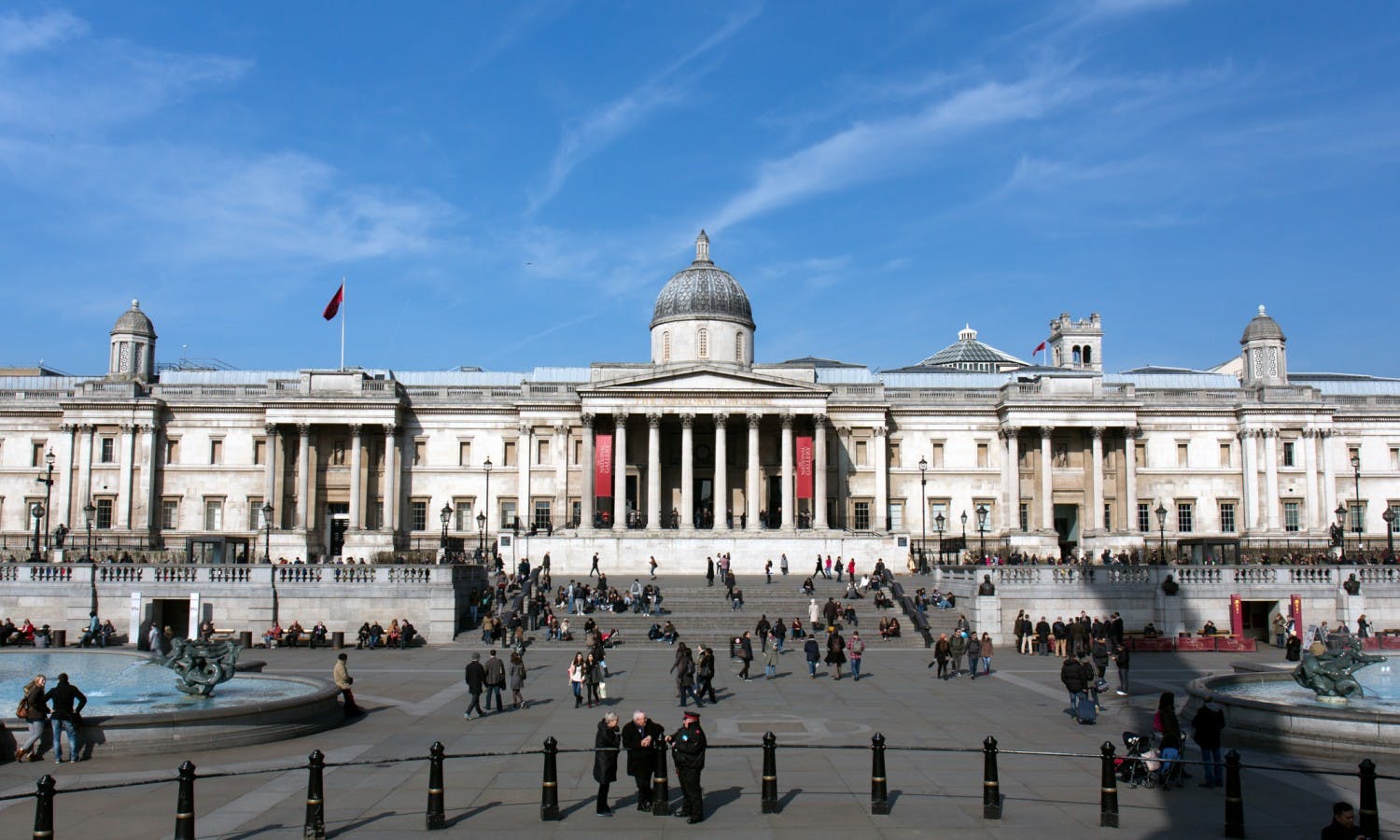 National Gallery
The National Gallery has always been devoted to making its collection accessible to all. Even the location in Trafalgar Square was chosen because it was an area of London where the rich from the West-end could easily get to in carriage and the poor from the East end could reach by foot.
The collection of the National Art Gallery spans the 13th to the 19th centuries and though the number of paintings is fewer compared to other European national collections, its comprehensiveness and quality make up for this. Students have always been encouraged to visit the National Gallery and it is not uncommon to see artists sitting on the wide wooden benches in front of paintings to contemplate and to sketch.
Where: Trafalgar Square, London WC2N 5DN
Open: Daily 10.00 am – 6.00 pm, Friday 10.00 am – 9.00 pm
Victoria and Albert Museum (V&A)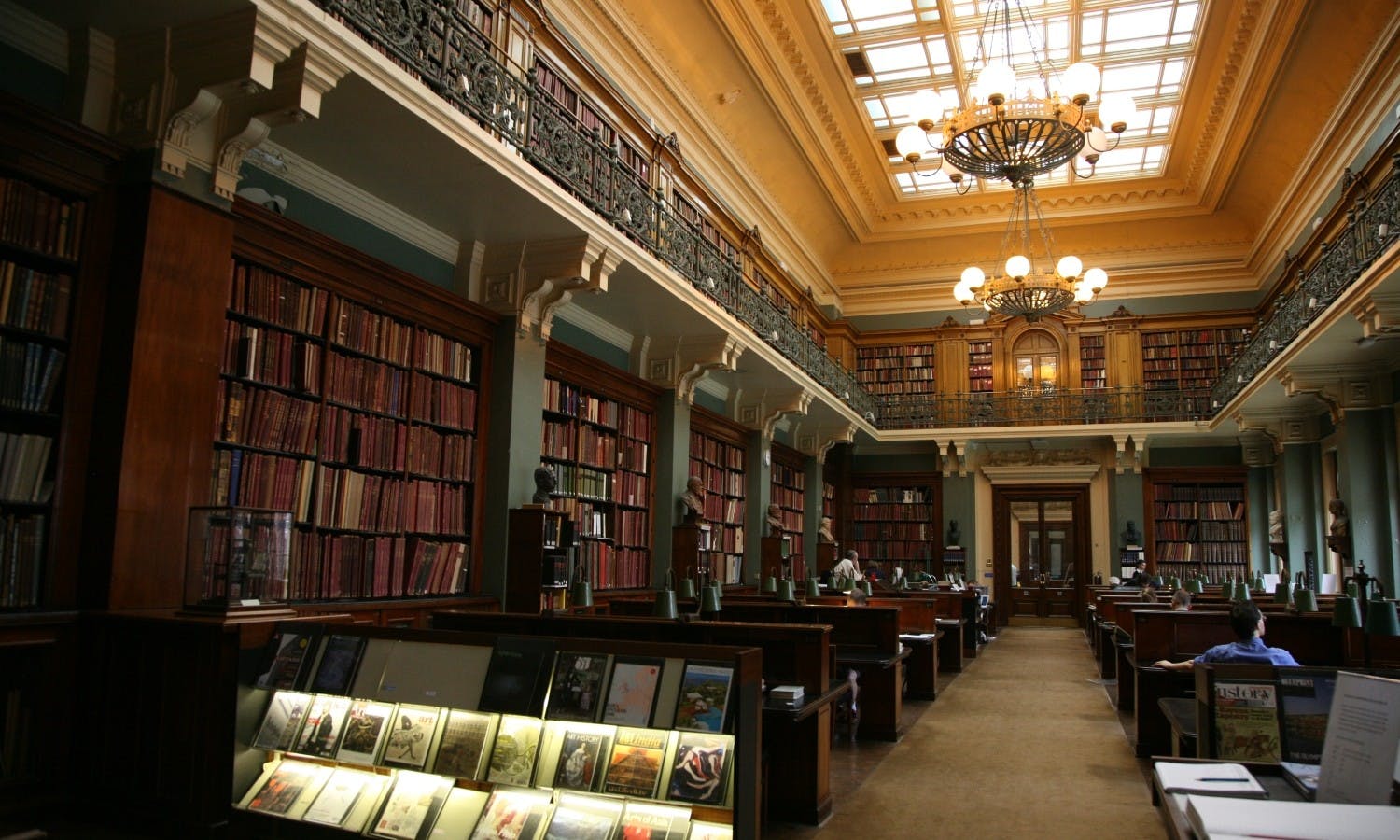 Victoria and Albert Museum
The V&A, named after Queen Victoria and her husband Prince Albert, was officially opened in June, 1956, and it is a place where history, art and culture are all bundled up under one roof. You'll find it in the part of London that is known as the 'Albertopolis', an area that includes monuments and buildings named after, or built in honor of, Prince Albert, like the Royal Albert Hall, the Albert Memorial, the V&A and other cultural institutions he was associated with. Admission to the V&A is, and always has been, free (except for special exhibits) and the building is architecturally a mix of Victorian, Edwardian and Post-War styles that now include modern galleries built in the 1990's. It would take days to carefully browse the whole museum, but if you are an art-lover you'll fully enjoy the museum's painting collection that holds about 1130 works of art by British artists and 360 of other European painters, not to mention the thousands of other pieces of decorative arts and fashion that are held in the other exhibitions.
Where: Cromwell Rd, London SW7 2RL
Open: Daily 10.00 am to 5.45 pm, Fridays 10.00 am to 10.0 pm (selected galleries remain open after 6.00 pm)
Tate Modern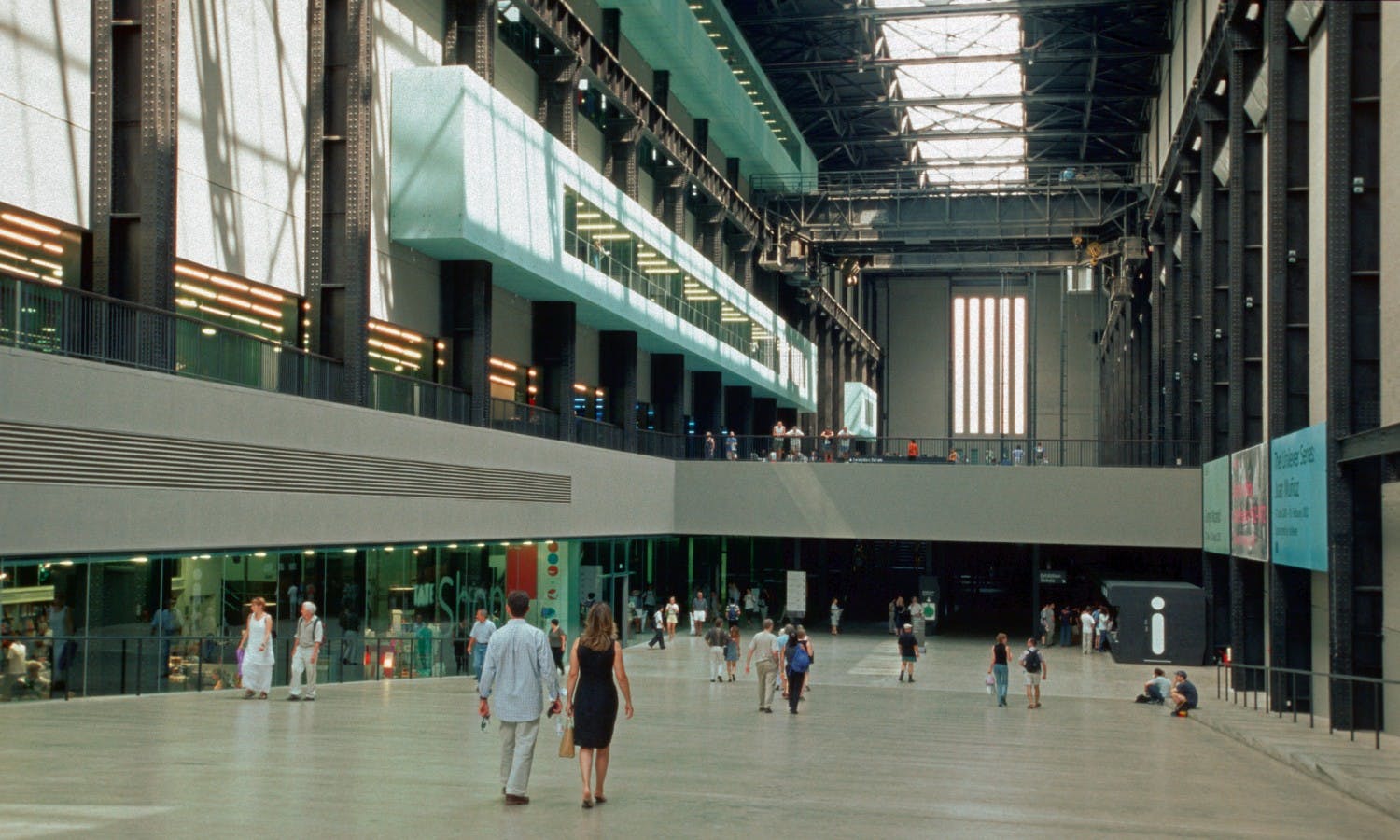 Tate Modern London
Tate Modern is part of the wider organization that is the Tate group, with art museums in various British cities. The Tate modern is found on the south bank of the Thames in the former Bankside Power Station and it holds modern art exhibitions of various kinds. Admission to Tate is free although if you wish to visit some of the museum's temporary exhibitions you will need to pay for a ticket. Check the Tate Modern website to see what exhibitions are on and which ones you can visit for free.
Where: Bankside, London SE1 9TG
Open: Sunday – Thursday 10.00 am –16.00 pm, Friday – Saturday 10.00 am –22.00 pm
British Museum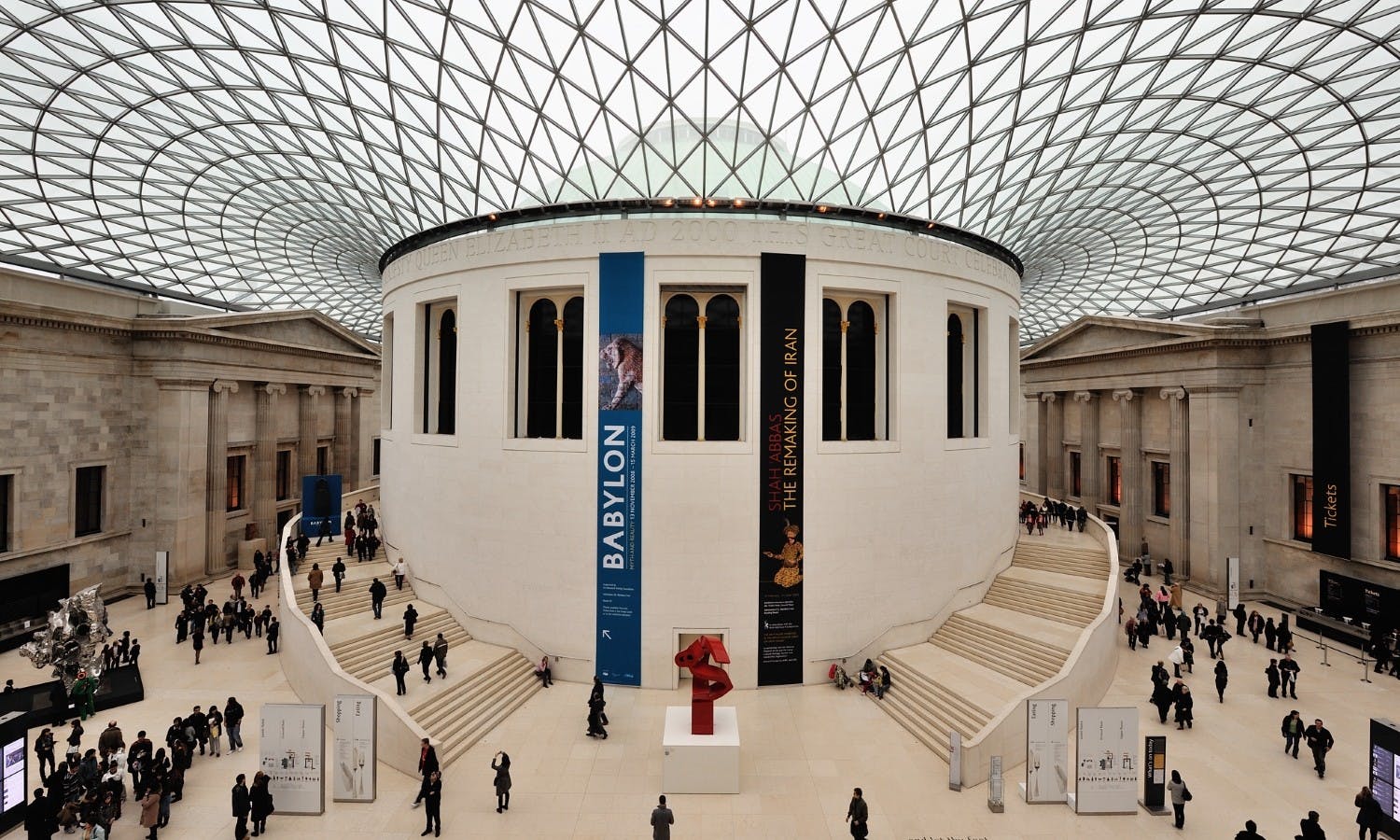 British Museum Dome
The British Museum, founded in 1753, is a place to explore historic works of art from all kinds of ancient civilizations right up to studies of modern societies (like Japanese Fashion and, 'oh' so much more). Although the British Museum cannot be defined as an 'Art Museum' per se, this cultural institution is big enough to satisfy all art and history-lovers. The British Museum is commonly known for housing unique historic pieces that the Brits cherish with great pride, such as the Rosetta Stone from Ancient Egypt, the Etruscan Doors, statues from Ancient Greece and so on and so forth. For a study of the use of art in history, there is probably no better place than the British Museum.
Where: Great Russell St, London WC1B 3DG
Open: Daily 10.00 am – 5.30 pm, Friday 10.00 am – 8.30 pm
Hyde Park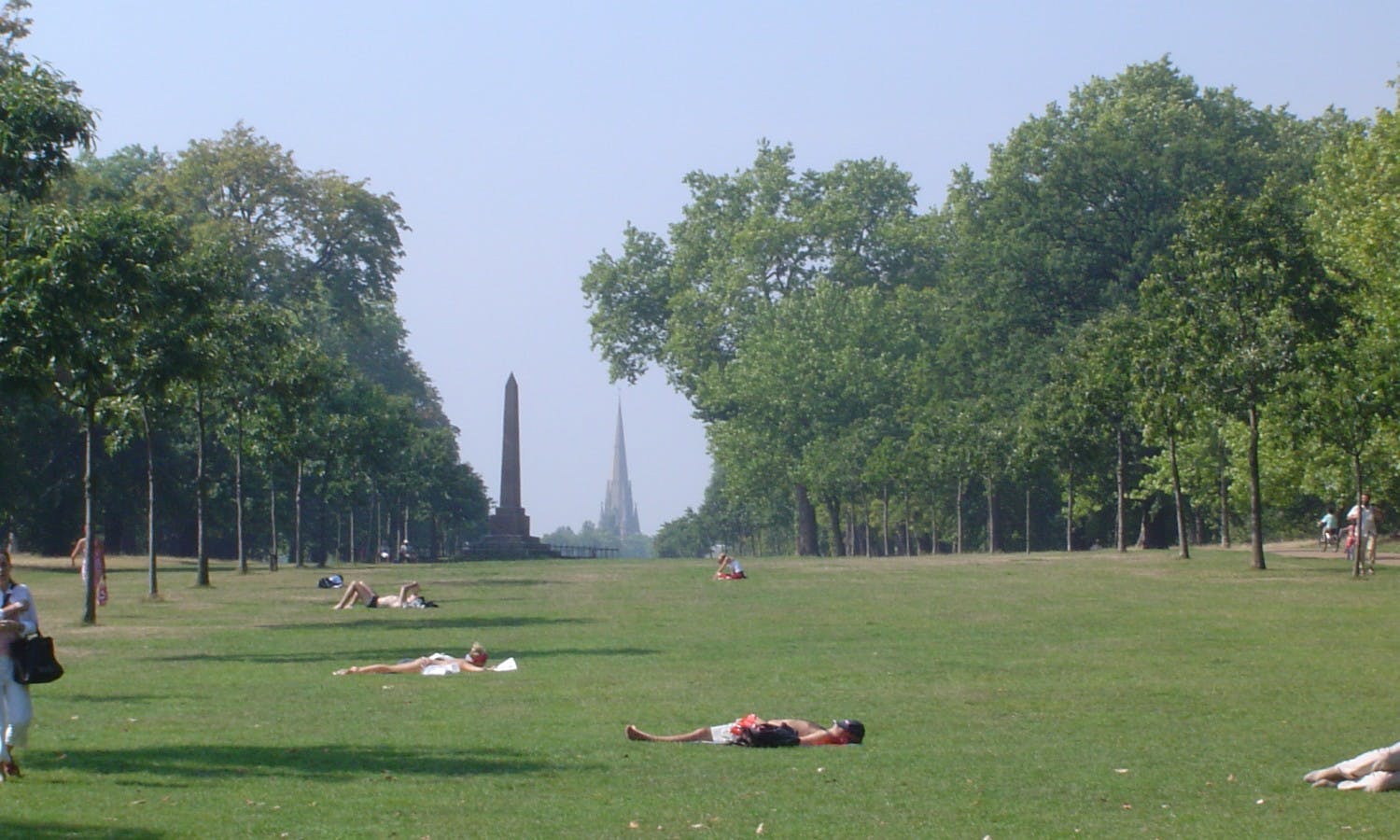 Kensington Gardens
Thinking a little outside of the box here, my personal opinion is that art-lovers, searching for nice and free experiences in London, would thoroughly enjoy Hyde Park and Kensington Gardens. For a pleasant Sunday morning stroll from Kensington Gardens' Lancaster Gate to the outer Gate of the Italian Gardens, you will find local artists showing and selling their paintings from the back of their cars. Some of these artists have been doing this every Sunday morning for the past 30 years. A long stroll in the park will lead you to discover a few statues or monuments of varied importance while enjoying one of the many English city-parks in London that lets you feel like you are not even in Europe's largest metropolis.
Where: Greater London, London W2 2UH
Open: Daily, park gates close at sunset
Serpentine Gallery and Serpentine Sackler Gallery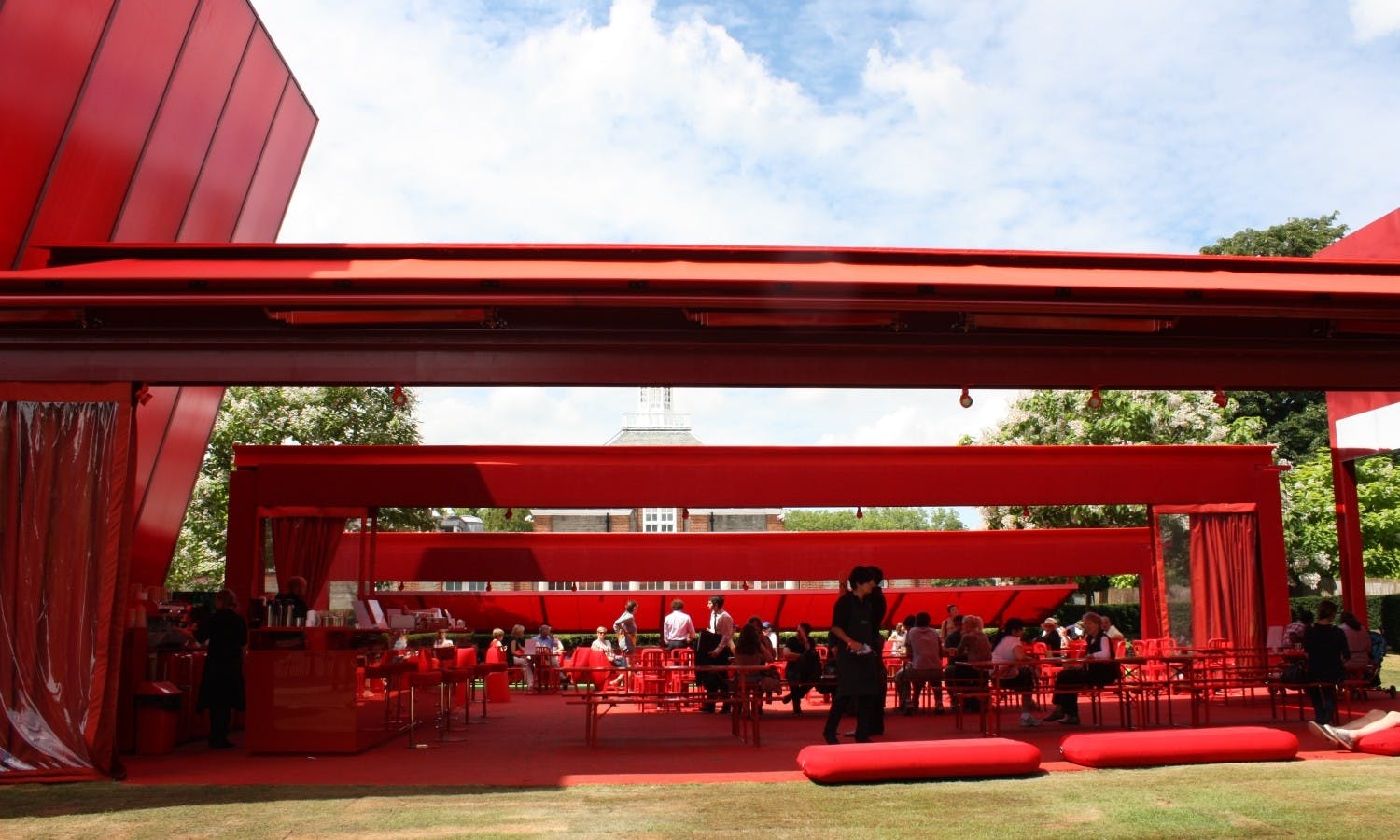 Serpentine Gallery London
Should the park its self not satisfy your artistic hunger, on both sides of the Serpentine bridge, at barely 7 minutes walk one from the other, you will find the Serpentine Gallery, a small gallery founded in 1970 that has since hosted the art work of over 1600 artists. While crossing the bridge you'll see the Serpentine Sackler Gallery, a brand new cultural destination in the heart of London. Admission is free and the Serpentine galleries have come to be known as a place of architectural importance and experimentation since the year 2000 when the yearly pavilion project was established – each year the Serpentine committee asks an architect who has never worked on British soil to design a new pavilion in front of the Gallery. This year's pavilion was by Sou Fujimoto, a Japanese architect whose cloud-like structure was both place of refreshment for gallery visitors and an architectural work of art in its self.
Where: Kensington Gardens, London W2 3XA
Open: Open during exhibitions Tuesday to Sunday, 10.00 am – 6.00 pm.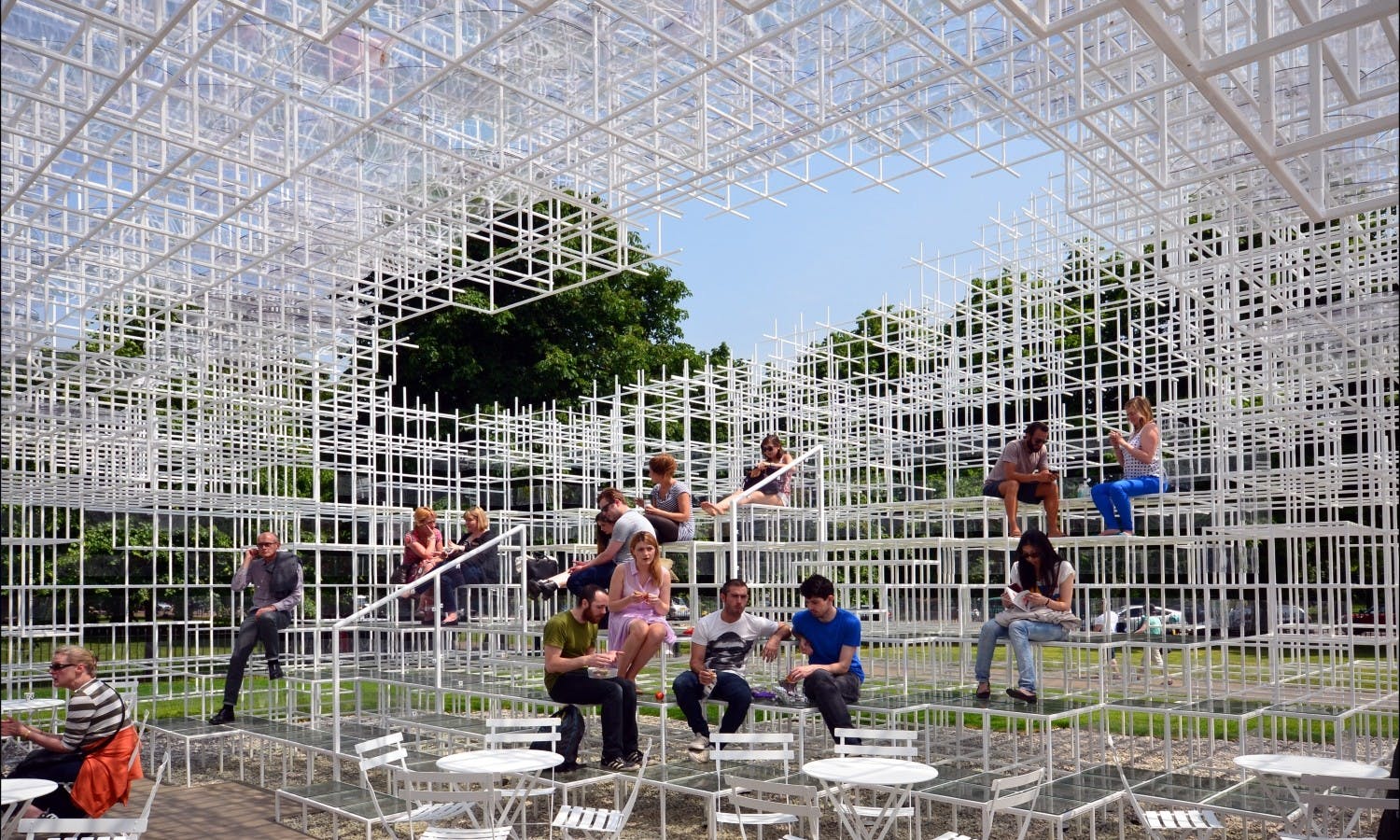 Serpentine Pavilion 2012 by Sou Fujimoto
The historic city of London is a favorite among globetrotters and for good reason. Needless to say, the vast selection of art museums, events, monuments, parks, and concerts in the Brit capital will not disappoint.
On this note, do any Londoners out there have more suggestions of free places for art lovers?