Skyscraper Day is 3 September and in honor of these towering, seemingly sky-touching structures we adore, Musement has rounded-up six of the world's most iconic.
It's that time of year again: Skyscraper Day!  These super tall buildings originated in the 19th century, and while today they are the norm for most major cities, skyscrapers were revolutionary in those days of yore. Chicago's ten-story Home Insurance Building, constructed in 1884, was the world's first skyscraper and the catalyst that prompted other cities and architects to follow suit. Ten stories might not seem very high today, but it paved the way for architects to challenge themselves to reach new heights. Chicago's upward expansion continued and eventually, in New York City, where the Chrysler Building, constructed in 1930, held the title of the world's tallest until it was surpassed by the Empire State Building one year later. However, the Chrysler Building is still the tallest steel-supported brick building.
Nowadays, you can find skyscrapers in every hemisphere and time zone. In honor of Skyscraper day, here's a look at some of the world's most iconic.
Burj Khalifa, Dubai

Burj Khalifa
Year opened: 2010
Height: 829.8 m (2,722 ft)
Stories:  163
Architect: Adrian Smith
Architectural Style:  Neo-futurism
Fun Facts: Burj Khalifa holds a number of world records including those for  tallest structure, tallest freestanding building, tallest service elevator, highest number of stories, highest occupied floor, highest outdoor observation deck and elevator with the longest travel distance.
Get your tickets for Burj Khalifa!
Petronas Twin Towers, Kuala Lumpur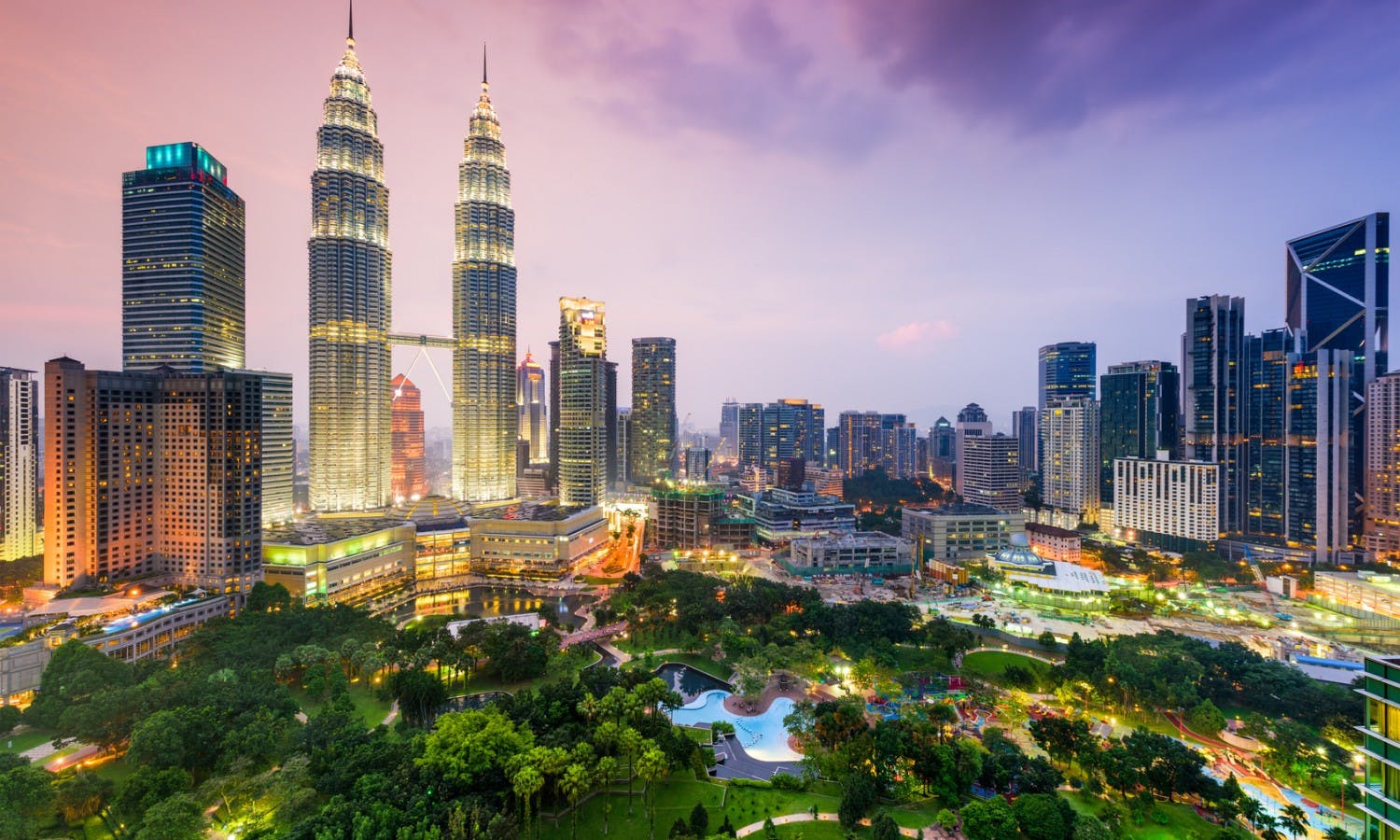 Petronas Twin Towers
Year Opened: 1996
Height: 452 m (1,483 ft
Stories: 88
Architect: César Pelli
Architectural Style: Post Modern
Fun Facts: The Sky Bridge connecting the two towers is the world's highest two-story bridge.  The Petronas Twin Towers were the tallest in the world from 1998 to 2004. Since their construction, the towers' distinct structure has made many a cameo in films such as Entrapment, Fair Game and Independence Day Resurgence.
Get your tickets for Petronas Twin Towers!
Shard, London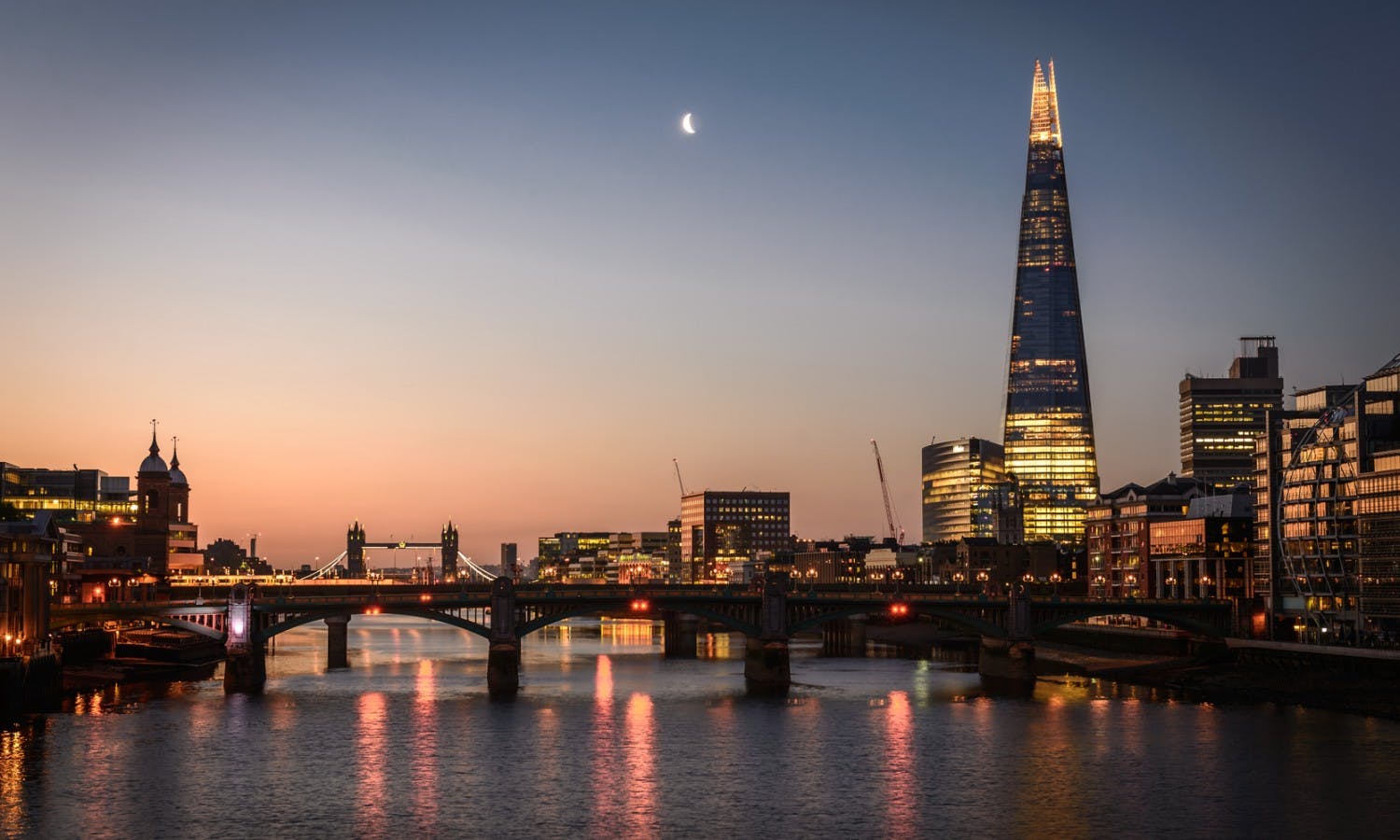 The Shard
Year opened:  2013
Height: 309.6 m (1,016 ft)
Floors: 95
Architect: Renzo Piano
Architectural Style:  Neo-futurism
Fun Facts: The Shard is the tallest building in the UK and the world's 105th tallest. In 2014, it won first place at the prestigious Emporis Skyscraper Awards. The Shard is named for its inspiration, a shard of glass, and its exterior comprises 11,000 glass panels. Its elevator moves at a speed of six meters per second.
Get your tickets for the Shard!
Tour Montparnasse,  Paris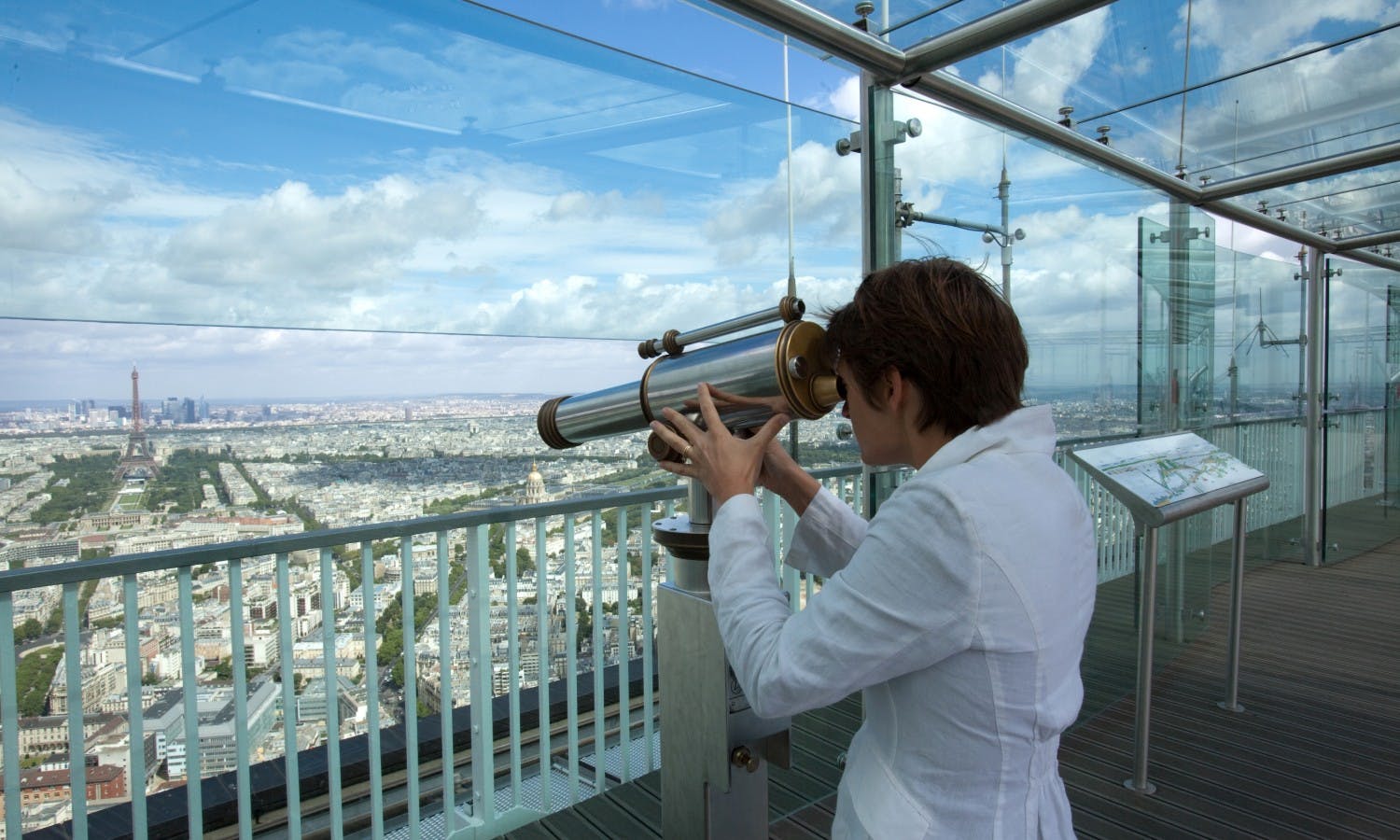 Observatory Terrasse from Montparnasse Tower
Year opened: 1973
Height: 210-metre (689 ft)
Stories:  49
Architects: Urbain Cassan, Eugène Beaudouin, Louis de Hoÿm de Marien, with help from architect Jean Saubot
Architectural Style:  Modern
Fun Facts: In 1995, French urban climber, Alain "Spiderman" Robert, scaled the exterior with his bare hands and feet, and no safety devices, to reach the top.  He almost fell in the process. The tower has been criticized as an eyesore so after its opening, a law was passed forbidding the construction of buildings eight stories and higher in the Paris city center.
Get your tickets for the Tour Montparnasse!
Empire State Building, New York City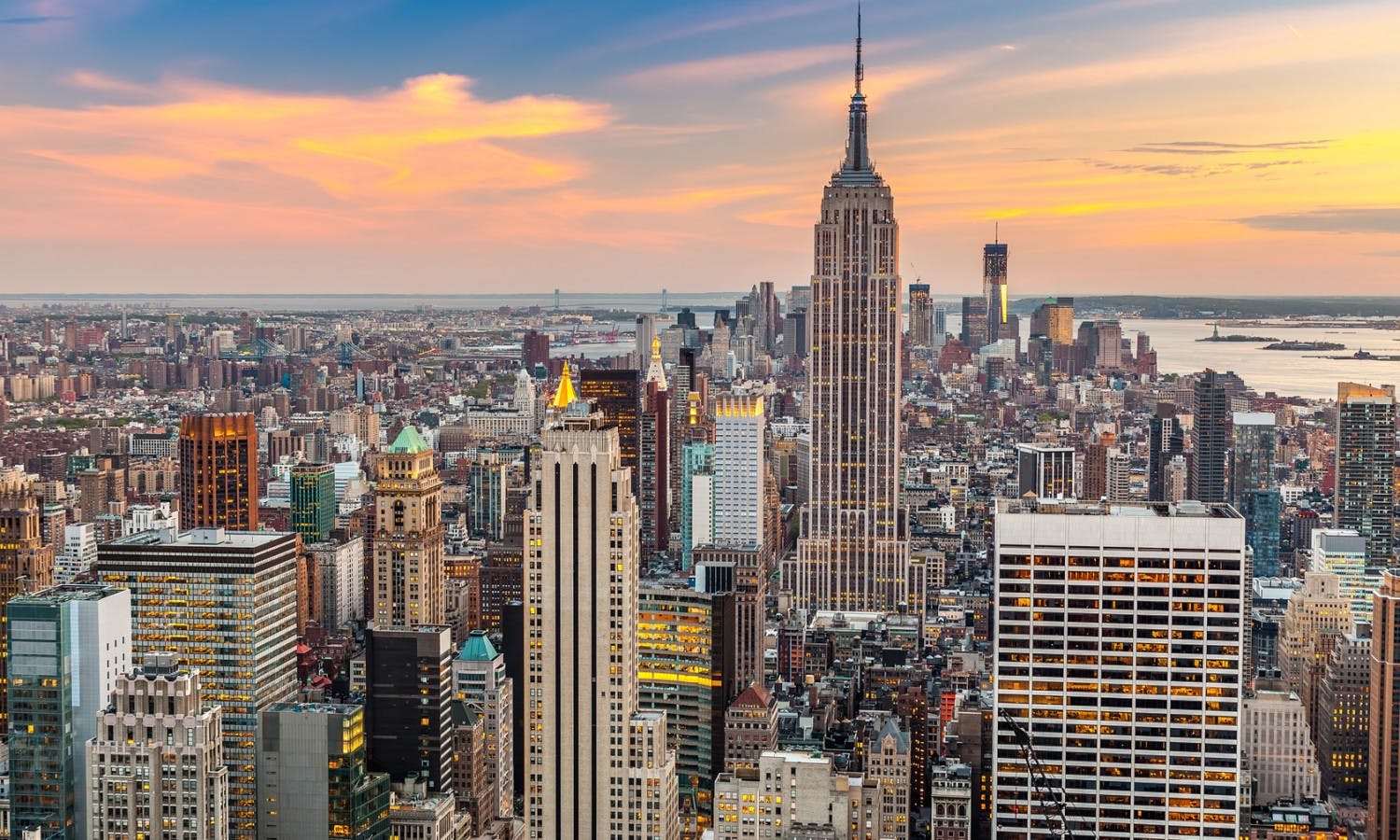 Empire State Building
Year opened: 1931
Height: 1,454 feet (443 m) high
Stories: 102
Architect: Shreve, Lamb, and Harmon
Architectural Style:  Art Deco
Fun Facts: Was the tallest building in the world at the time of its completion and today, it's the world's most photographed building.  Since 1978, it has hosted the Empire State Building Run-Up, a race from the ground level to the 86th-floor observation deck. Under the right climate conditions, couples can experience an electric shock when smooching.
Get your tickets for the Empire State Building!
Willis Tower, Chicago

Willis Tower
Year opened: 1973
Height:  442.1 m (1,450 ft
Stories:  108
Architects:  Skidmore, Owings and Merrill, Fazlur Rahman Khan, Bruce Graham
Architectural Style:  Modern
Fun Fact:  The Willis Tower also goes by the Sears Tower as it was built for Sears Roebuck which was the world's largest retailer in 1969.  It surpassed the World Trade Center as the world's tallest building until the arrival of the Petronas Twin Towers. It's super popular among the daredevils! In 1981, a Spiderman-suit clad Dan Goodwin made the first successful outside ascent of the building in seven hours. He was arrested when he arrived at the top. In 1999, French urban climber Alain "Spiderman" Robert, scaled the building with only his bare hands and bare feet.
Get your tickets the Willis Tower!