With summer just around the corner, the travel season is rolling in with good vibes, new friends and beautiful panoramas. To assist you on your adventures, we've selected five places you should considering visiting this July.
From the historical city of Edinburgh, to the sandy beaches of Ibiza, here are some ideas for where to travel in July.
1. Edinburgh
With its hilltop twelfth century castle overlooking the winding cobblestone streets below, Edinburgh casts a magical spell on all those who visit. Explore the Royal Mile comprising the medieval streets of Castlehill, Lawnmarket, High Street, Canongate and Abbey Strand in the Old Town. Stop at iconic buildings like St. Giles Cathedral and Old College from the University of Edinburgh and see if you can spot the underground vaults and hidden passages that were left behind in previous phases of construction. Don't miss the 40th anniversary of the International Jazz and Blues Festival in Edinburgh from 13-22 July. With more than 36,000 tickets and 67,000 attendees, it is one of Europe's  best Jazz festivals.
2. Nice
For a relaxing seaside vacation, head to the south of France. Nicknamed 'la belle' due to its elegance and natural beauty, Nice has inspired famous painters such as Marc Chagall and Henri Matisse, and was a preferred holiday destination of nineteenth-century British aristocrats. Spend your days walking and shopping along the Promenade des Anglais (English Promenade). Unwind on one of the striped blue chairs set up on the stunning beaches, go on a French food and wine tour or explore the charming surrounding mountain top villages and uncover what makes the French Riviera so breathtaking.
3. Copenhagen
The Danish capital has been an important settlement since the eleventh century, so channel your inner Viking and head to Copenhagen this summer. Embark on a sailing adventure along the Strait of Øresund on a vessel from the The Viking Ship Museum in Roskilde or float through the impressive canals of this mighty island. Discover the ancient history of the region while visiting Danish castles like Kronborg Castle (also known as Elsinore), the famous setting  for  Shakespeare's Hamlet. Finally, be sure to take a tour through the city and embrace some of the wonderful Danish customs and traditions like their unique cuisine! Try the Fiskefrikadeller (fish cakes) and their delicious Frikadeller (meatballs).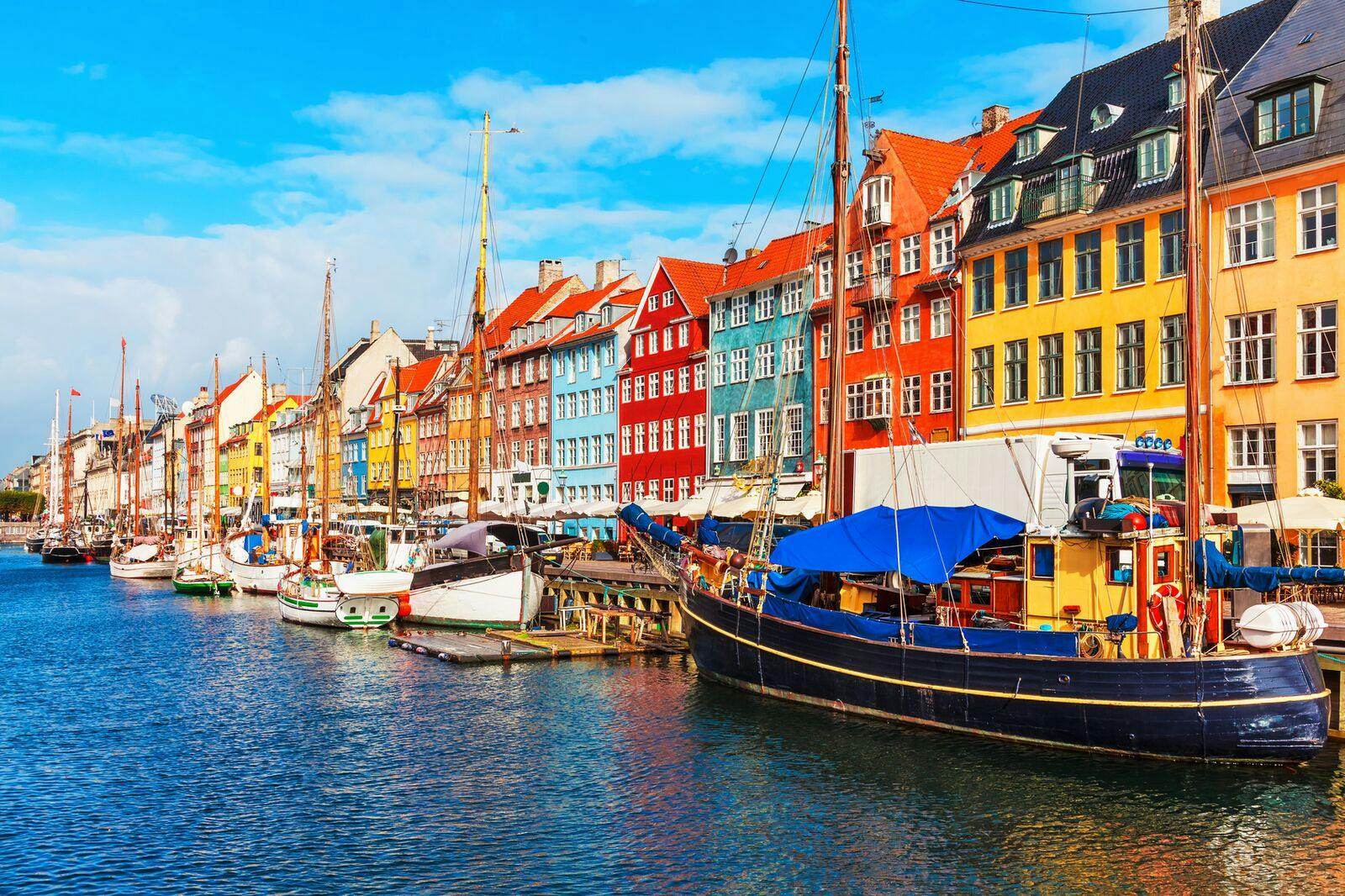 Nyhavn, Copenhagen, Denmark
4. Azores
A natural sanctuary in the middle of the Atlantic Ocean, the Azores archipelago is a serene escape from the busy cities of Europe and a nature lover's paradise. The Azores São Miguel, Pico, Terceira, São Jorge, to name a few, boast captivating earthly wonders such as black cliffs, sulfur springs, lush forests, turquoise water and tropical animals. Explore the islands' quaint villages of and be welcomed by warm hospitality and home-cooked quality meals, hike to waterfalls through the dense wilderness or go on a boat tour and spot whales and dancing dolphins in the vast ocean surrounding these lovely Portuguese islands.
5. Ibiza
Ibiza is well known for its party scene and DJ-style nightlife, and if that's what you are looking for, you won't be disappointed with the summer events! However, this island in the middle of Mediterranean Sea also offers tons of exciting water activities too, like diving courses, parasailing, snorkeling, jet skiing and more! Check out Surf Lounge, where you have some fun learning to surf from the safety of an automated surf machine. Finally, be sure to go trekking around the island and watch the beautiful sunset from your own secret spot.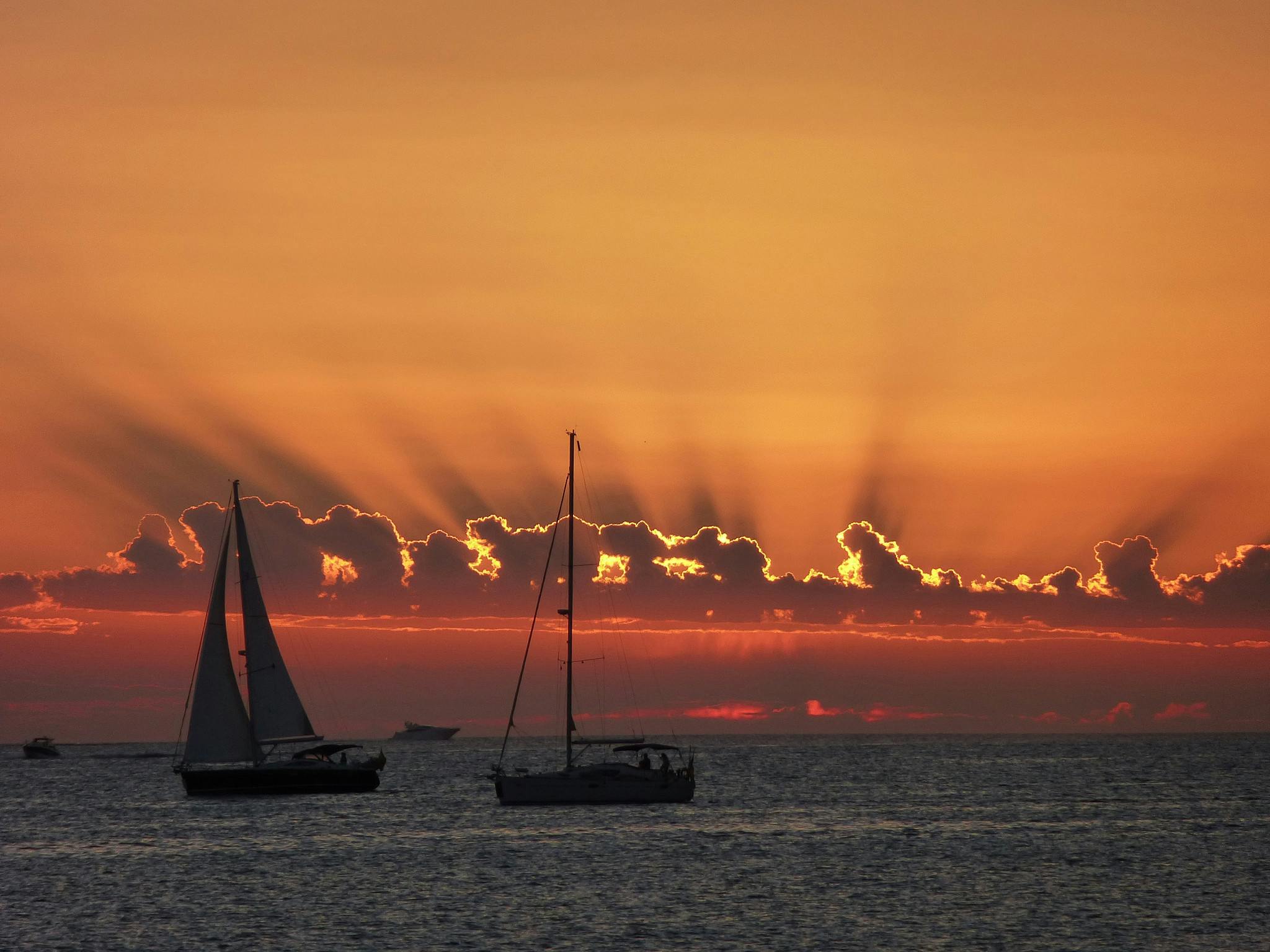 Ibiza sunset, Photo credit: paulCIA on Visual hunt / CC BY-SA