As the holidays approach, Musement takes a look at 11 of Europe's most charming Christmas markets.
Mulled wine, gingerbread confections, and local handicrafts: The tradition of Christmas markets carries on year after year, to the delight of both adults and children alike. To help get you in the holiday spirit, here are 11 of the most beautiful Christmas markets in Europe.
1. Strasbourg, the unmissable and the most familiar
Strasbourg's Cathedral Square has hosted the annual Strasbourg Christmas market since 1570. Besides being one the most frequented Christmas markets in Europe, Strasbourg's is also the oldest in France. Browse the 300 small cottages and don't forget to try the Bredeles, traditional Advent cookies. November 22 – December 30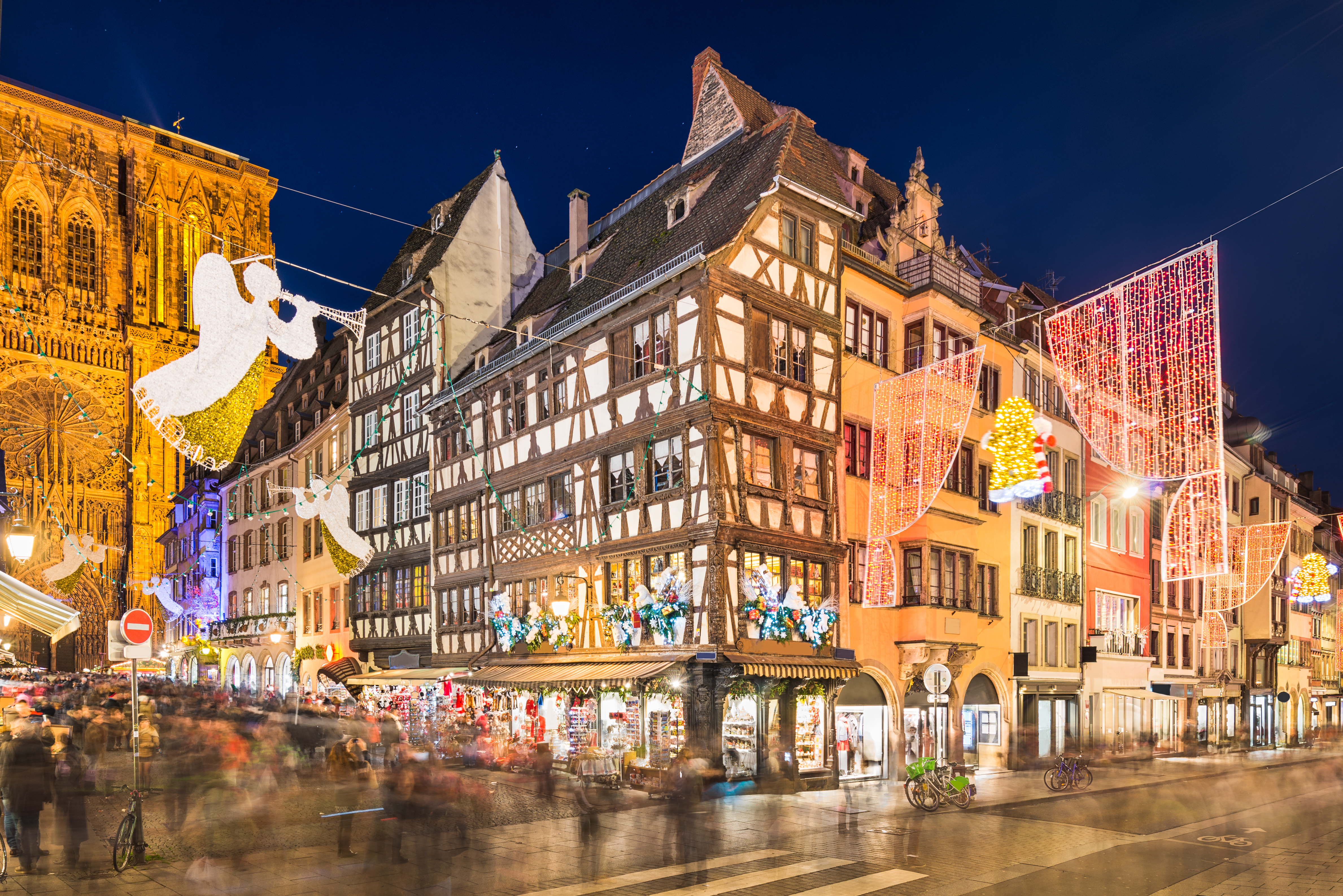 A typical Strasbourg street during the Christmas market period
2. Skansen in Stockholm, the most retro
Skansen is the world's oldest open-air museum, and one of Sweden's largest. The market set features 150 typical Swedish houses offering local products, handicrafts, and food and beverages, such as the famous glögg, a Swedish mulled wine. Four small Swedish farms decorate four different trees that showcase the décor of yesteryear, each inspired by different periods of Swedish history Admire artisans such as straw weavers as they demonstrate their crafts. November 30 – December22 (weekends only)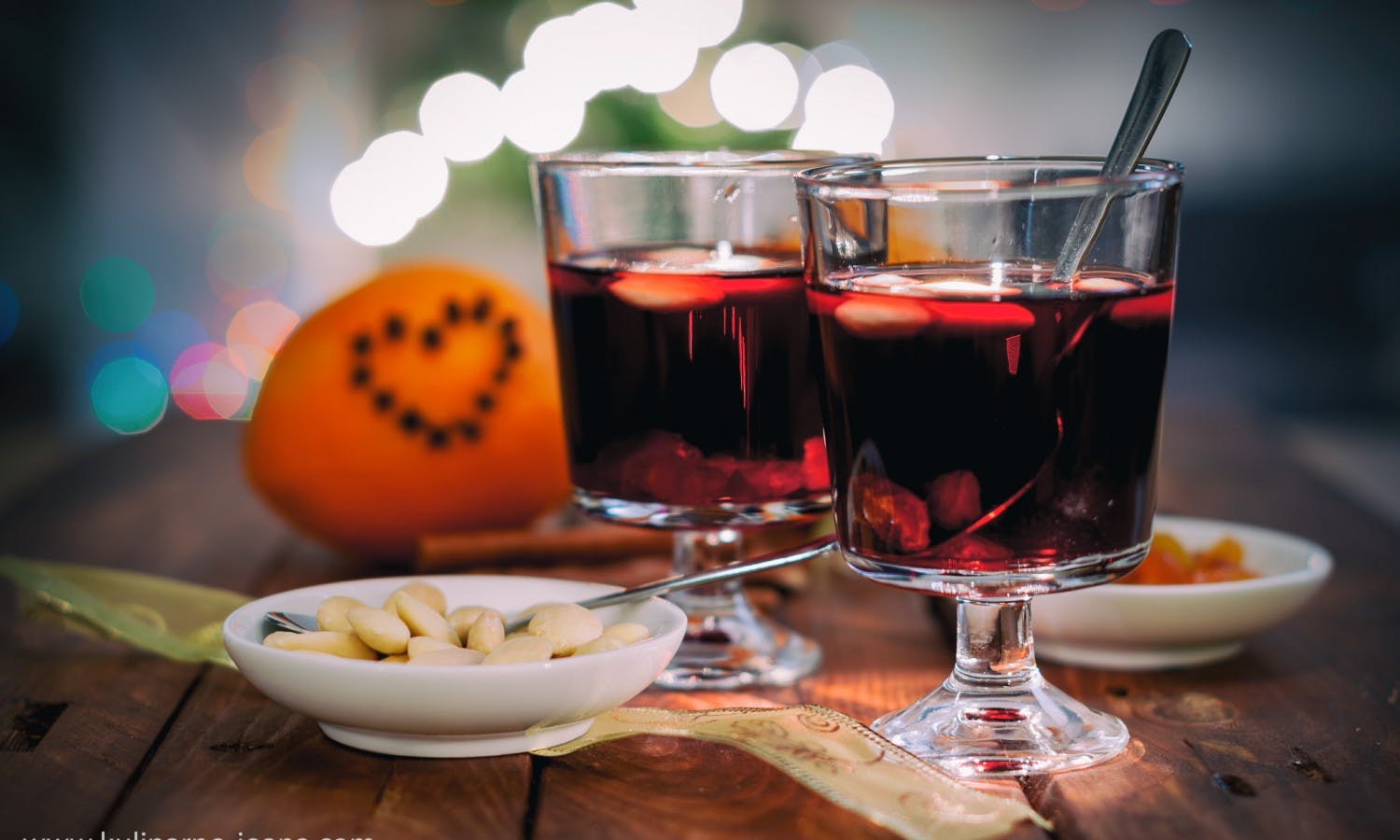 Glögg, a holiday specialty typical of Sweden, photo: Kulinarno Joana
3. Brussels, the newbie
The Christmas Market in Brussels is one of the newest markets out there, offering a perfect blend of tradition and modernity. For five weeks, 240 small cottages spread across the city center, giving visitors and locals alike an opportunity to (re)discover the Belgian capital during winter. The event features a parade, ice rink, local gastronomy, and a Ferris wheel. November 29 – January 5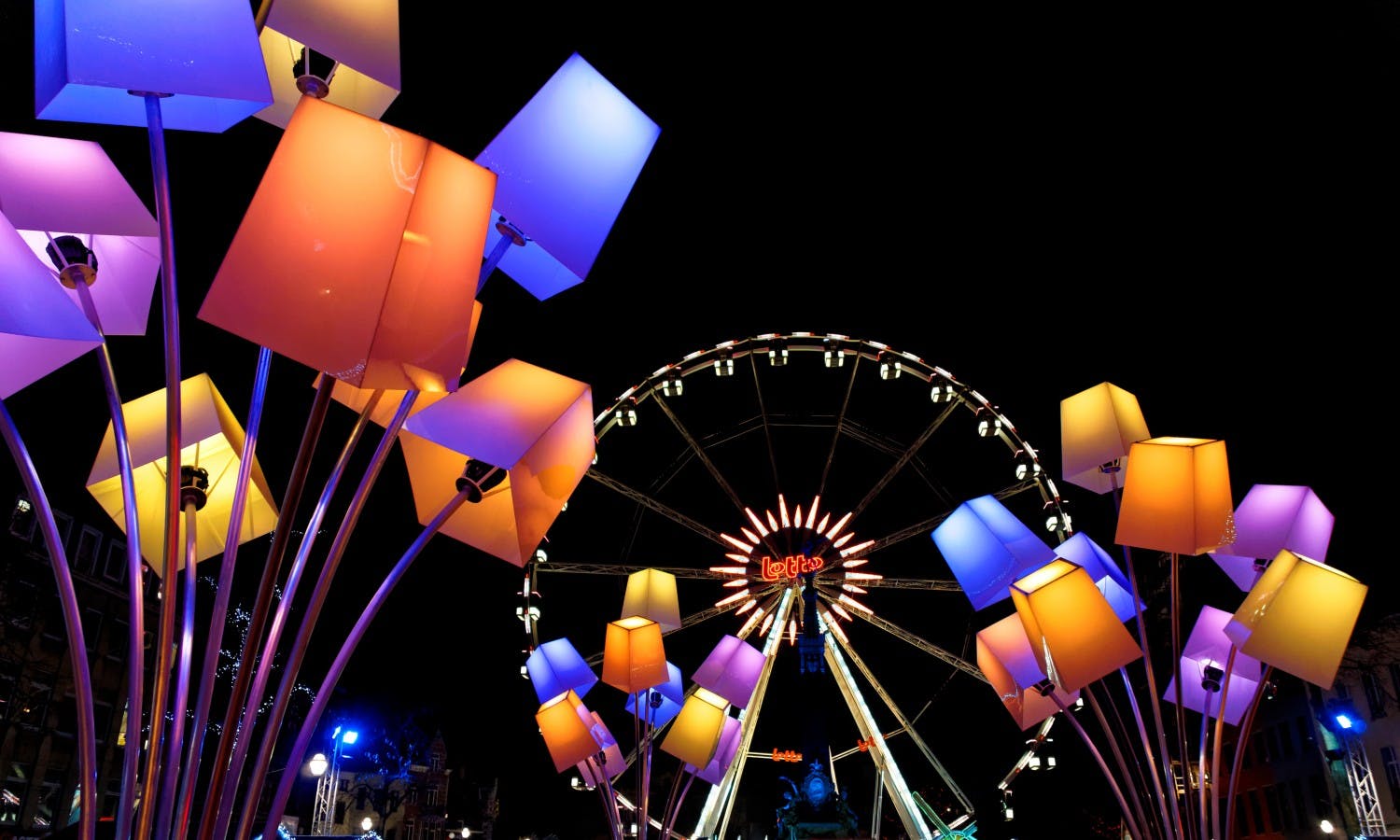 The Ferris wheel of the Brussels market
4. Breitnau in Germany, the most mysterious
The Breitnau Market is located in a valley of Germany's Black Forest located under the shadow of the Ravenna Gorge, The market is set up under a 131-foot high railway viaduct. When the bridge is illuminated, the atmosphere becomes enchanting and mysterious. Its large fir trees and its special location add a special touch. Four weekends of Advent starting November 30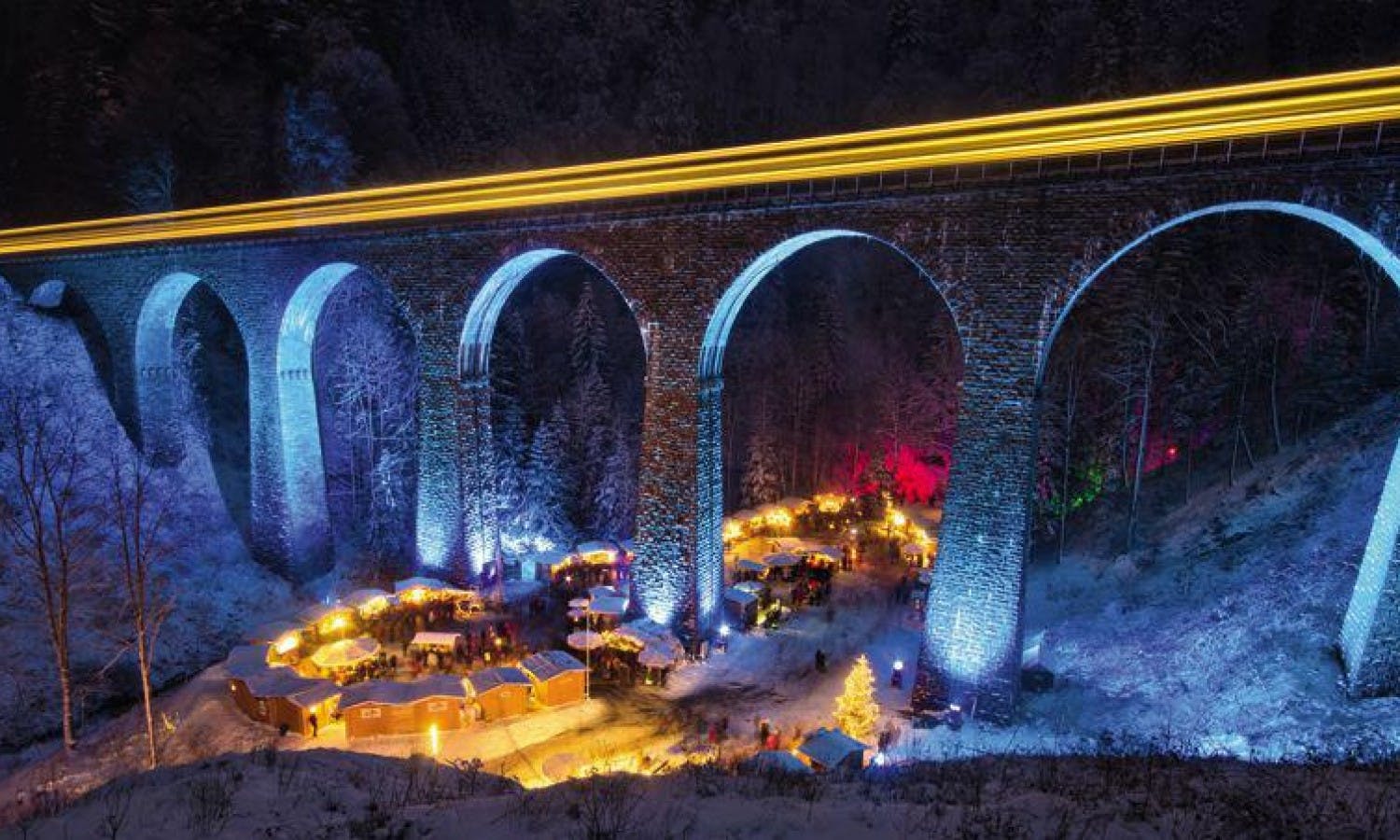 The recessed valley of the Breitnau Christmas market in Germany
5. Tivoli in Copenhagen, the most illuminated
Tivoli, which opened in 1843, is one of the world's oldest amusement parks. During Christmas, Tivoli Gardens offers a colorful illuminations show and a Christmas market with close to 60 small cabins peddling pastries, hot drinks, crafts and more! To mark the occasion, you'll find a giant ice skating rink and old-school amusement park rides like a classic carousel, Ferris wheel, and roller coaster. November 16 – December 22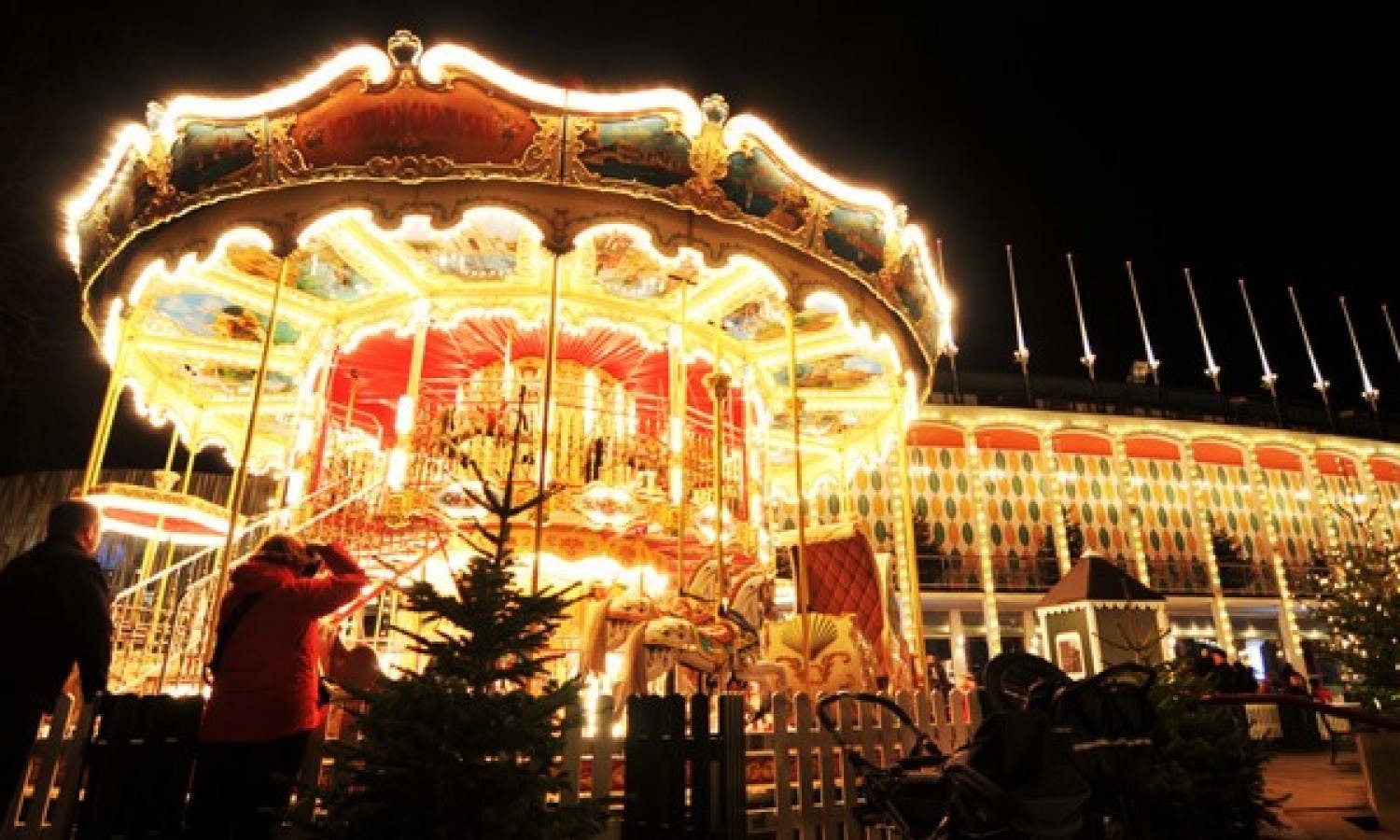 Tivoli amusement park in Copenhagen, photo: Lucian Milasan
6. Petzen in Austria, the highest
Located at 1700 meters (5577 feet) above sea level, Petzen is Europe's highest Christmas market. To arrive here, take a cable car and then continue your journey on foot…either walking or on skis. Don't be discouraged! Once you reach the top, it's magical. A wooden barn lined with small illuminated cabins awaits you, as do perfect views of a winter wonderland landscape. Helpful tip: Get there before nightfall. November 30, December 7 and December 15; 1pm to 7.30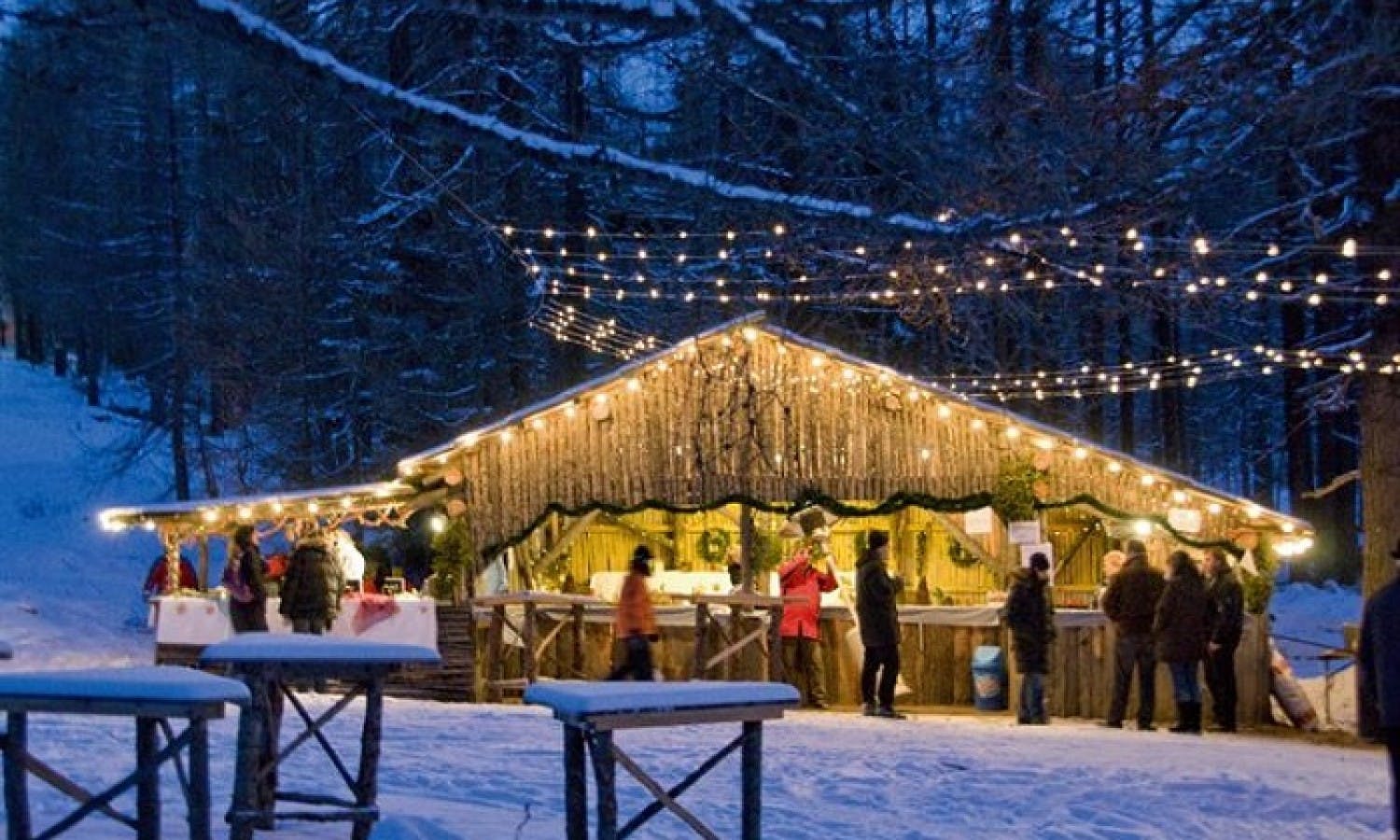 The Christmas stable in Petzen; Photo: Petzen Bergbahnen GmbH
7. Valkenburg, The Netherlands The underground
This Dutch town is famous for its former marl quarries which attract crowds eager to admire the charcoal drawings and marl sculptures on display inside them. During the holidays, Valkenburg pulls out all the stops so the caves serve another purpose: they're the backdrop for a lively Christmas market where patrons can find a wide array of products both from Dutch and other European artisans. November 15 – January 5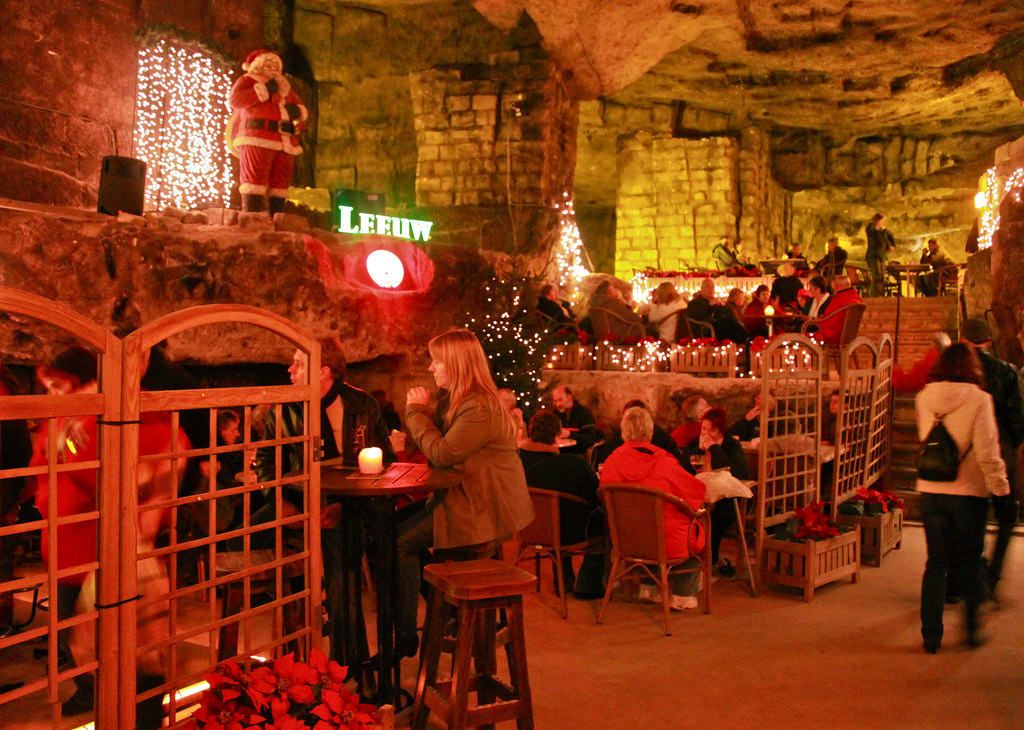 8. Luxembourg City, the most understated
For some reason, Luxembourg City is relatively downplayed when compared to its continental counterparts, so travelers do not generally flock here in droves. The Christmas market offers plenty of mulled wine, tasty local delights like sausages and potato pancakes, toys, and decorations against the backdrop of a quintessential European city complete with cobbled streets and quaint architecture–sans crowds. November 22 to December 24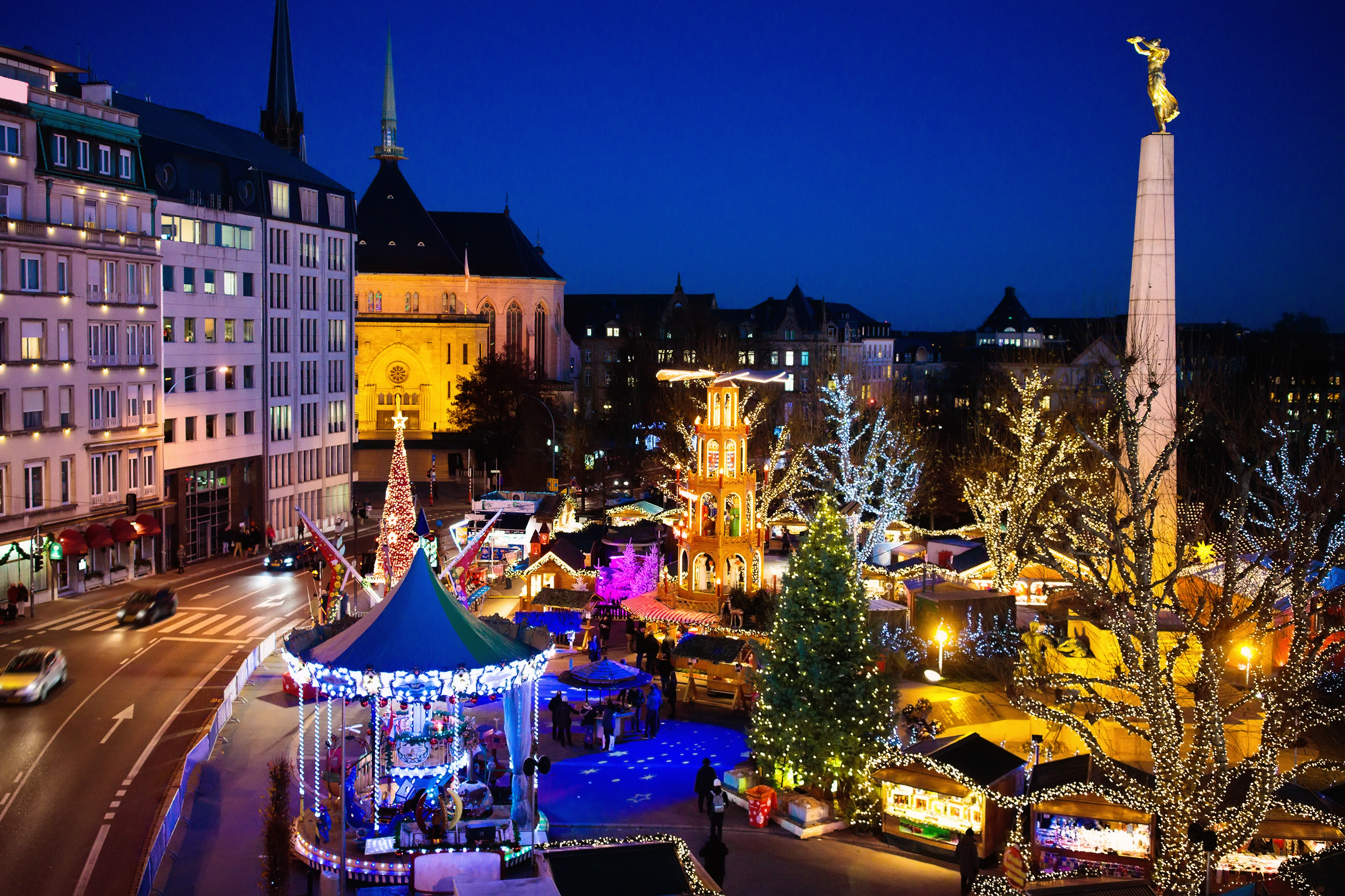 9. Engelkemarkt in Emden: all aboard!
Engelkemarkt Christmas market takes place in the harbor of this German maritime town. Yes, literally in the harbor as the market is set up on the docked ships and sailing boats. All decked out for the holidays, the boats beckon guests to step on board to eat, drink, shop and be merry. Don't miss Father Christmas! He appears in front of the town hall every day at 5pm to distribute gifts to the children. November 25 – December and December 27 – 31
10. Zagreb, Croatia: the open secret
Not only does Zagreb have some of Europe's most charming Christmas cityscapes, but its holiday market is beloved by all in the know–both locals and travelers alike–as European Best Destinations polled the public who named it the best Christmas market in Europe of three years in a row. If you haven't been, join the Christmas market cognoscenti to shop, eat and take in the entertainment. November 30 – January 7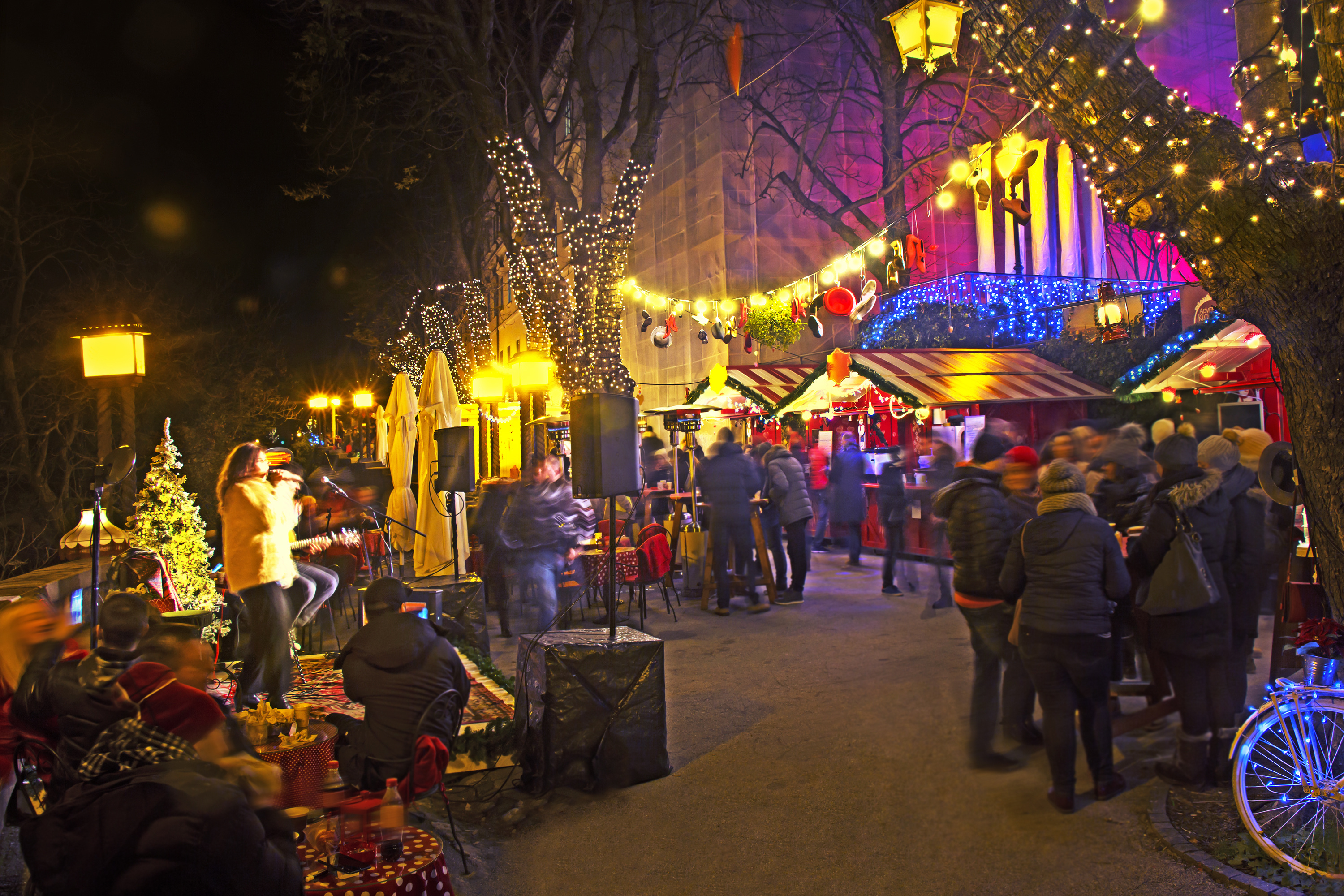 11. Vienna, Austria: the living fairytale
The Austrian capital is true winter wonderland and the Vienna "Magic of Advent" Christmas market transforms City Hall Square into the Christmas market of your dreams. Bundle up, eat, shop, sip and enjoy. November 16 – December 24