With the new year just around the corner, it's now time to start making plans for how to ring in 2020! Here are some of the best cities to celebrate.
We at Musement always look forward to New Year's Eve. Although, sometimes the holiday doesn't work out as you planned and the global hype can feel a bit overwhelming. Not to fear! Traveling for the New Year is one of the best ways to ensure 2020 starts on a positive note! Out of loving concern for exciting new beginnings this December 31, here are nine destinations that will guarantee you ring in 2020 with a cheer!
1. New York
New York is kind of a given as all Americans tune in to watch the ball drop in Times Square, but some people enjoy standing in the midst of it all. Don't want to watch the ball drop? Here are some alternatives for New Year's Eve in New York City.
2. London
New Year's Eve celebrations abound in London, many complete with live music, Champagne and dancing, or you reserve a spot on a dinner cruise to watch the midnight fireworks over the Thames River…you might even get to hear Big Ben chime in the New Year. In addition to must-see sites London Eye and the Tower of London, a plethora of seasonal activities will keep you busy during the day, such Hyde Park's Winter Wonderland.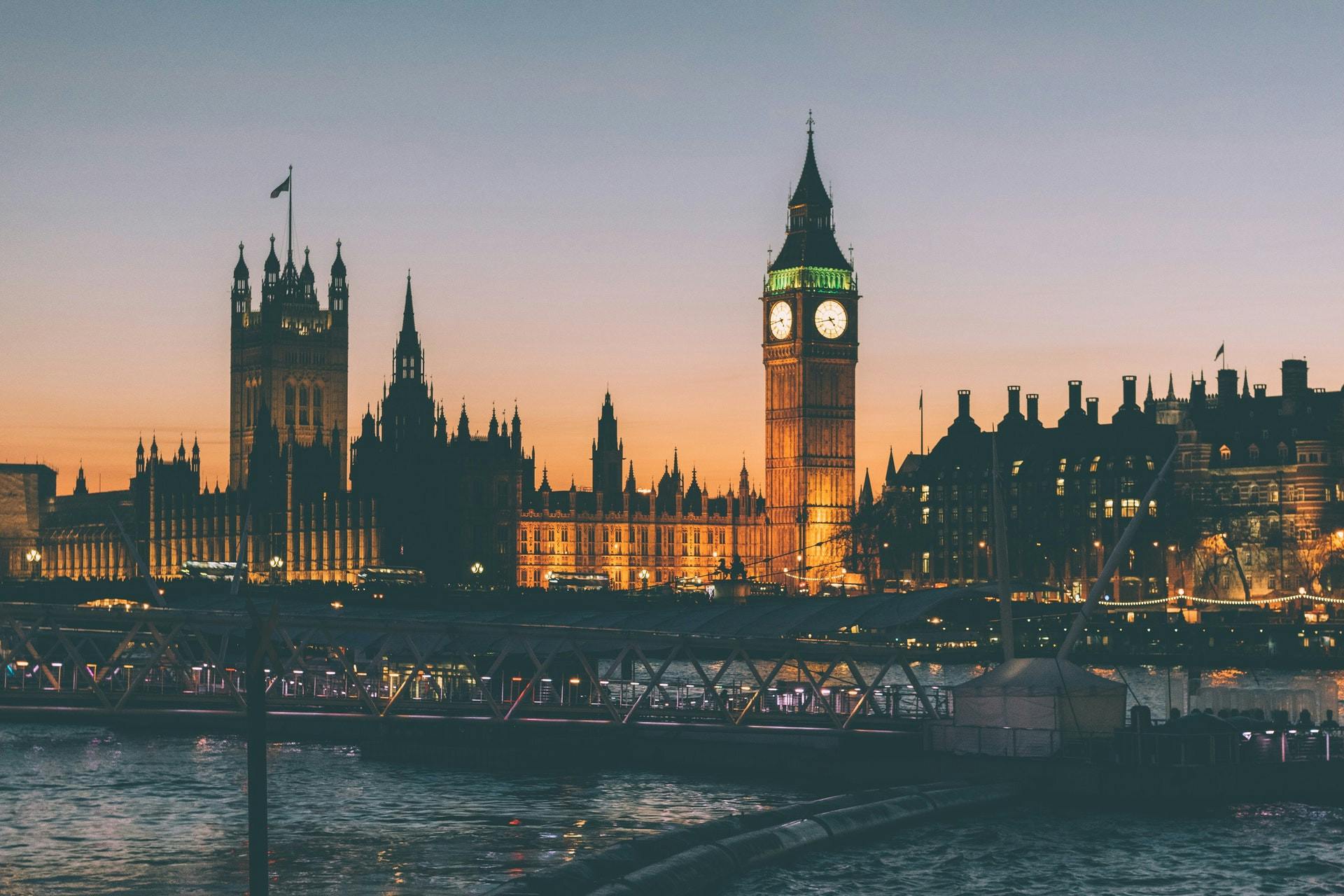 London evening skyline
3. Las Vegas
Sin City meets all the requirements for an ultimate party night, and New Year's Eve in Las Vegas is not any different. See the strip's neon lights from the High Roller observation wheel, the Vegas Nightclub Pass grants access to VIP perks at Nightclubs like the front of the line and also saves you some money, and gastronomes might enjoy an afternoon culinary tour on the Las Vegas Strip – the perfect way to fill up before hitting the town. Also, don't forget to buy your monorail tickets as it's the only way to travel around the strip on New Year's Eve.
4. Milan
The Italian metropolis and fashion capital will make your New Year's Eve feel like you are living La Bella Vita. Aside from fantastic shopping opportunities where you can buy your fancy evening attire, Milan's diverse neighborhoods boast lively bars and clubs as well as some stellar restaurants. Toast the beginning of 2020 in Milan with a Prosecco toast!
5. Paris
A cultured and sultry city, Paris is singular and the Parisians know how to celebrate life–whether through food, entertainment or romance. Start your evening off at the Crazy Horse Show in Paris where you will catch jazz fever with French Cabaret, or check out a non-stop musical (comedy) sensation with Paradis Latin New Years Eve with dinner and then dance the night away.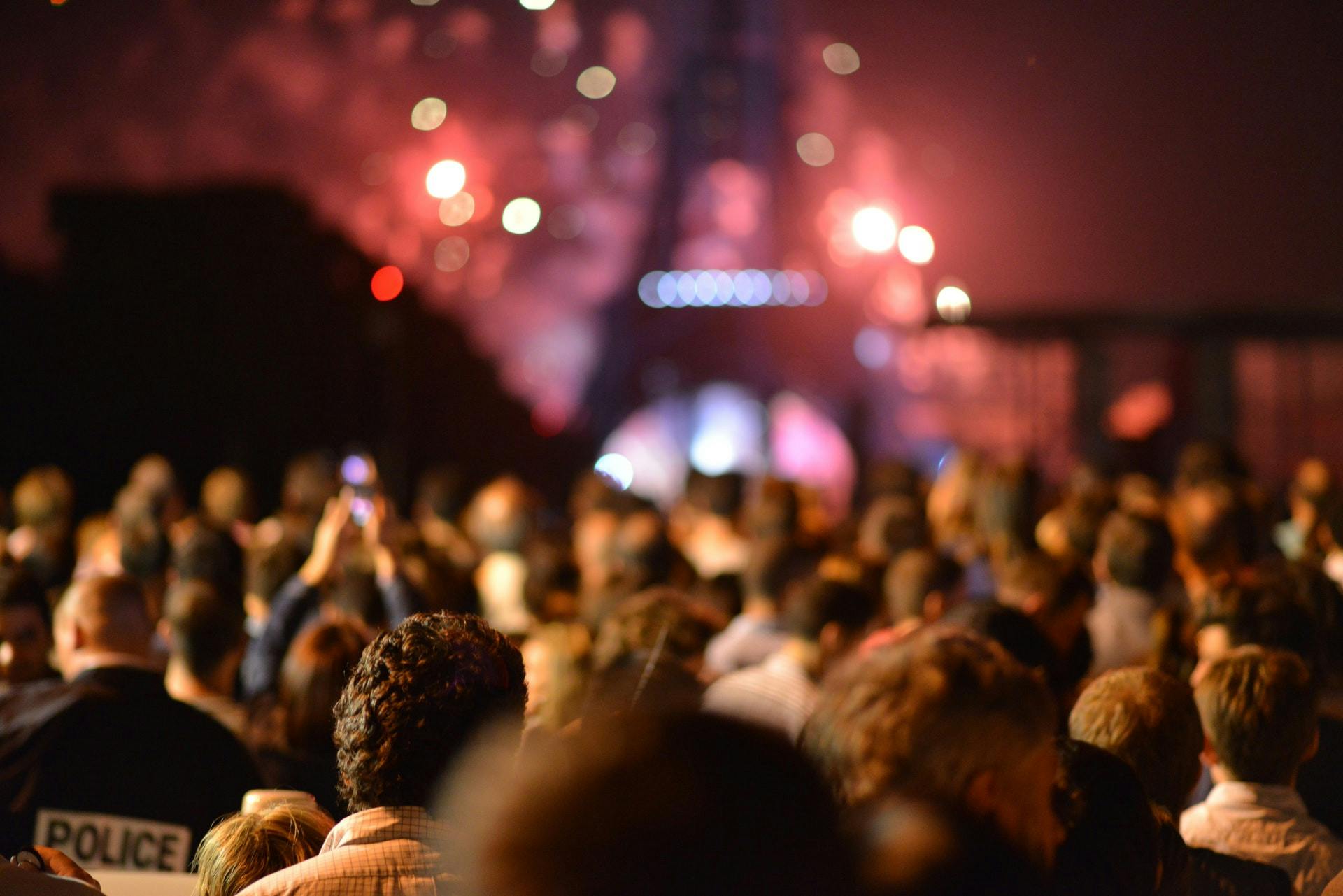 New Years Eve in Paris
6. Florence
Calling all Renaissance men and women: welcome 2020 during a fairy-tale like evening in the Tuscan capital. Enjoy a delicious Tuscan Dinner and Gala Concert complete with Champagne while overlooking the Ponte Vecchio. Tip: If you want to do some sightseeing during your stay in Florence, be sure to book your tickets ahead of time as they are often sold out!
7. Dubai
Dubai is a luxurious, lavish adventure. There are parties all around town, and we suggest Gala Dinner Cruise. The Burj Khalifa will now be open 24 hours so maybe you can welcome 2020 from the top of the world's tallest structure?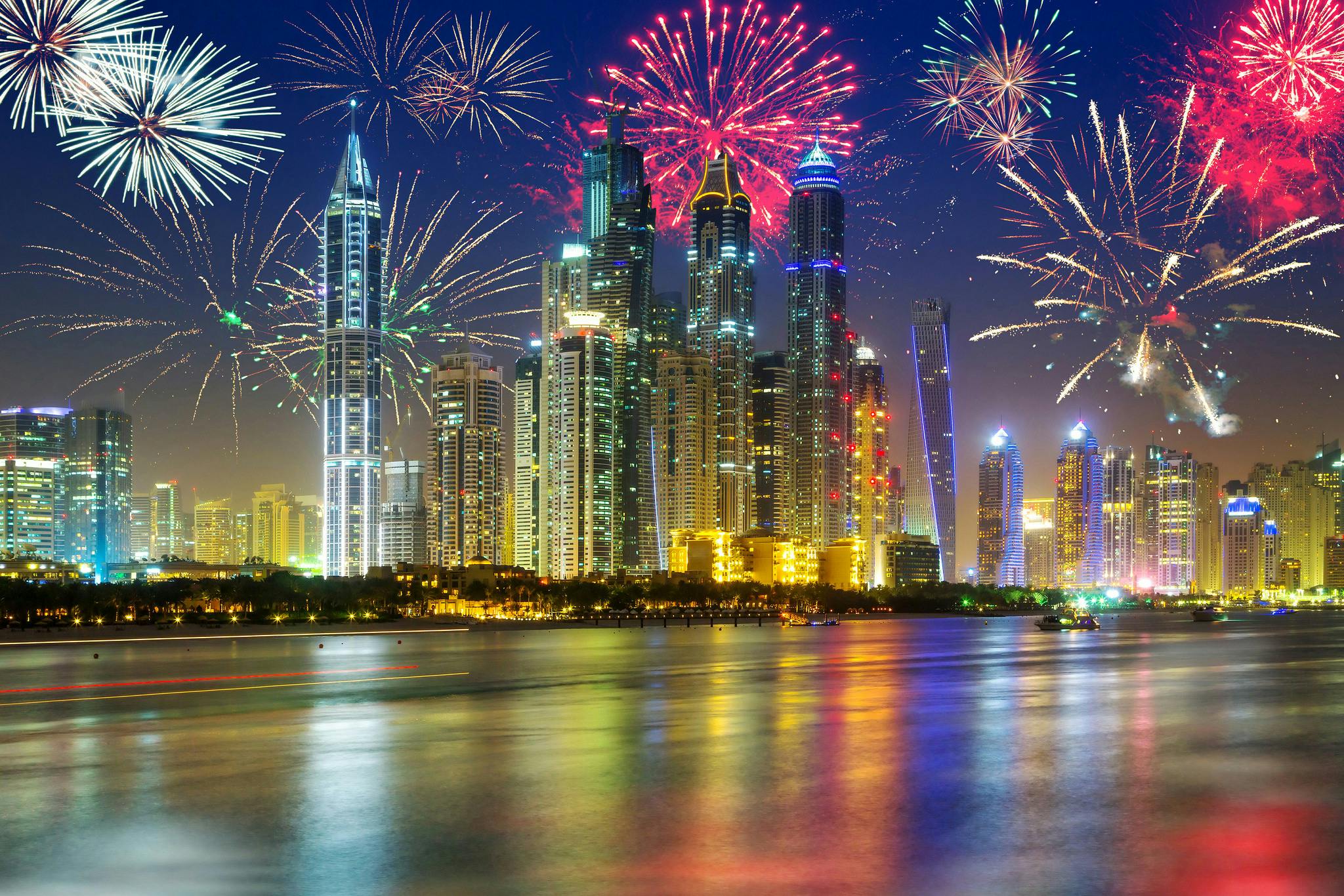 Dubai NYE fireworks, Photo by tnilsson.london on Visualhunt.com / CC BY-SA
8. Barcelona
Fiesta seems like it was made for this eccentric city. With kilometers of beaches, a myriad of bars and roof-top clubs, New Year's Eve celebrations in Barcelona will undoubtedly run into the wee morning hours. This New Years Eve party and Flamenco Show to experience the essence of the city as will one of the many nightclubs, depending on which vibes you're going for.
9. Budapest
A flourishing party hub and historic capital, Budapest attracts people from all over the world for its music festivals, concerts, gothic architecture and exceptional party events. On New Year's Eve, take your pick from a gala concert with dinner and after-party; a Hungarian dance performance, also with dinner and an after-party; and a lively pub crawl. If you're feeling festive on New Year's Day, attend a gala concert with the option of dinner and a cruise.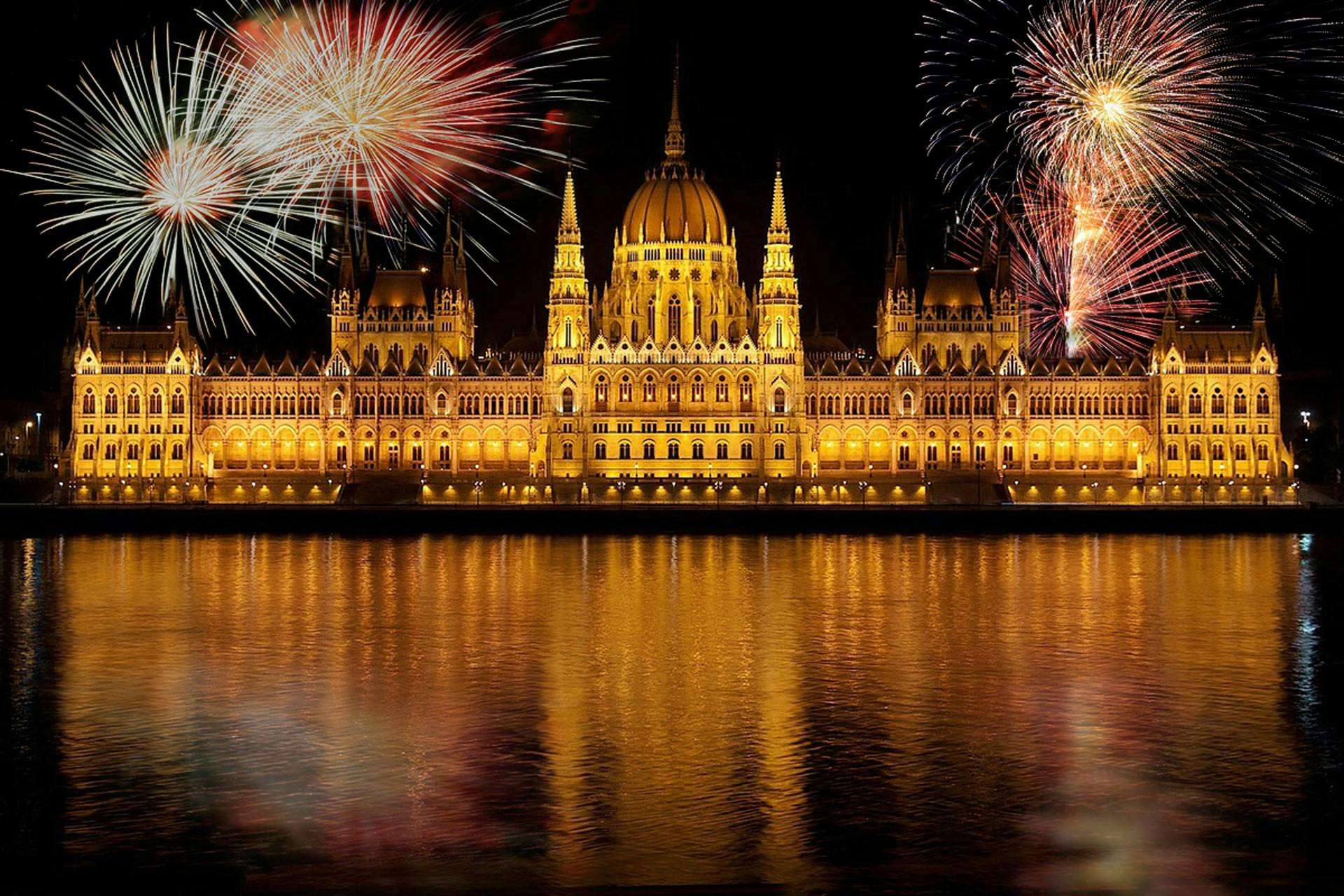 Budapest NYE Celebrations