Driving from LA to Orlando and with a final stop in New York, this blog series takes you through some of America's most breathtaking scenery and fascinating cities, as well as some tiny towns you'd never think to visit. Here, we offer a handy index to each part.
1. Preparation and planning
Consider your route, your vehicle, your itinerary, accommodation and costs. Save time and money later by dealing with the boring bits now. Start here.
2. Los Angeles to Red Rocks State Park
From Hollywood and the beach to the surreal desert scenery of California's Joshua Tree National Park and the amazing geology of Red Rock State Park, this stage is an experience of contrasts. See it here.
3. LA to San Francisco via Big Sur
If you don't want immediately to begin the trip east, take Highway 1 north through the spectacular scenery of Big Sur to the many delights of San Francisco. Visit here.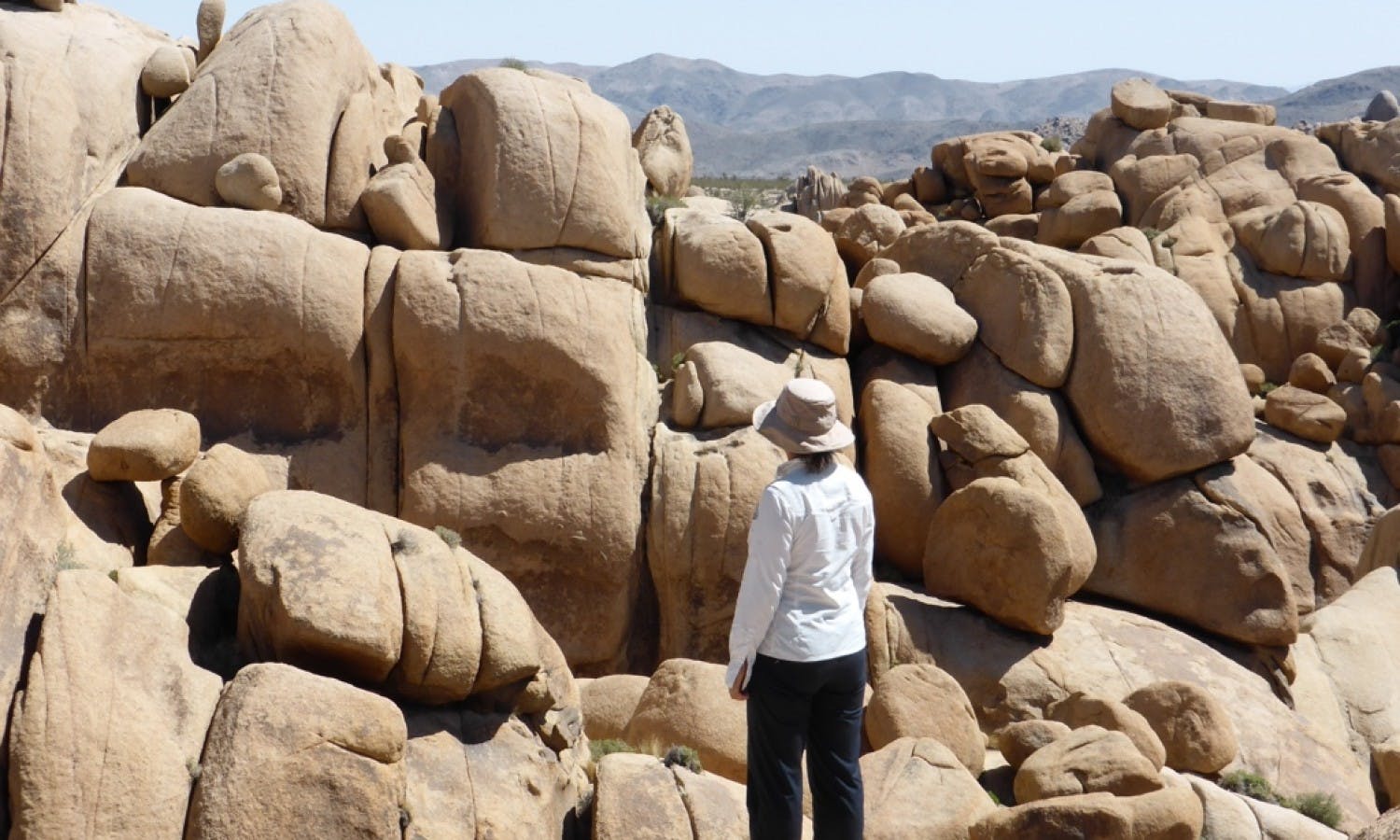 Joshua Tree
 4. San Francisco, Yosemite, Death Valley and Las Vegas
Head away from the big city into the stunning beauty of Sequoia and Yosemite National Parks, with their forests, bald peaks and precipitous waterfalls. For a total contrast, enter the bizarre geography of Death Valley before arriving in 'Sin City.' Put on your walking boots here.
5. Las Vegas, Nevada
With a brief stop at Red Rock Canyon, we arrive at America's Playground to explore the casinos, crazy architecture and bling.  Try your luck here.
6. Zion and Bryce Canyon national parks, Utah
Welcome to the weird and wonderful landscapes of Utah, where the scenery demands to be walked, photographed and experienced in every way. Look at the view from here.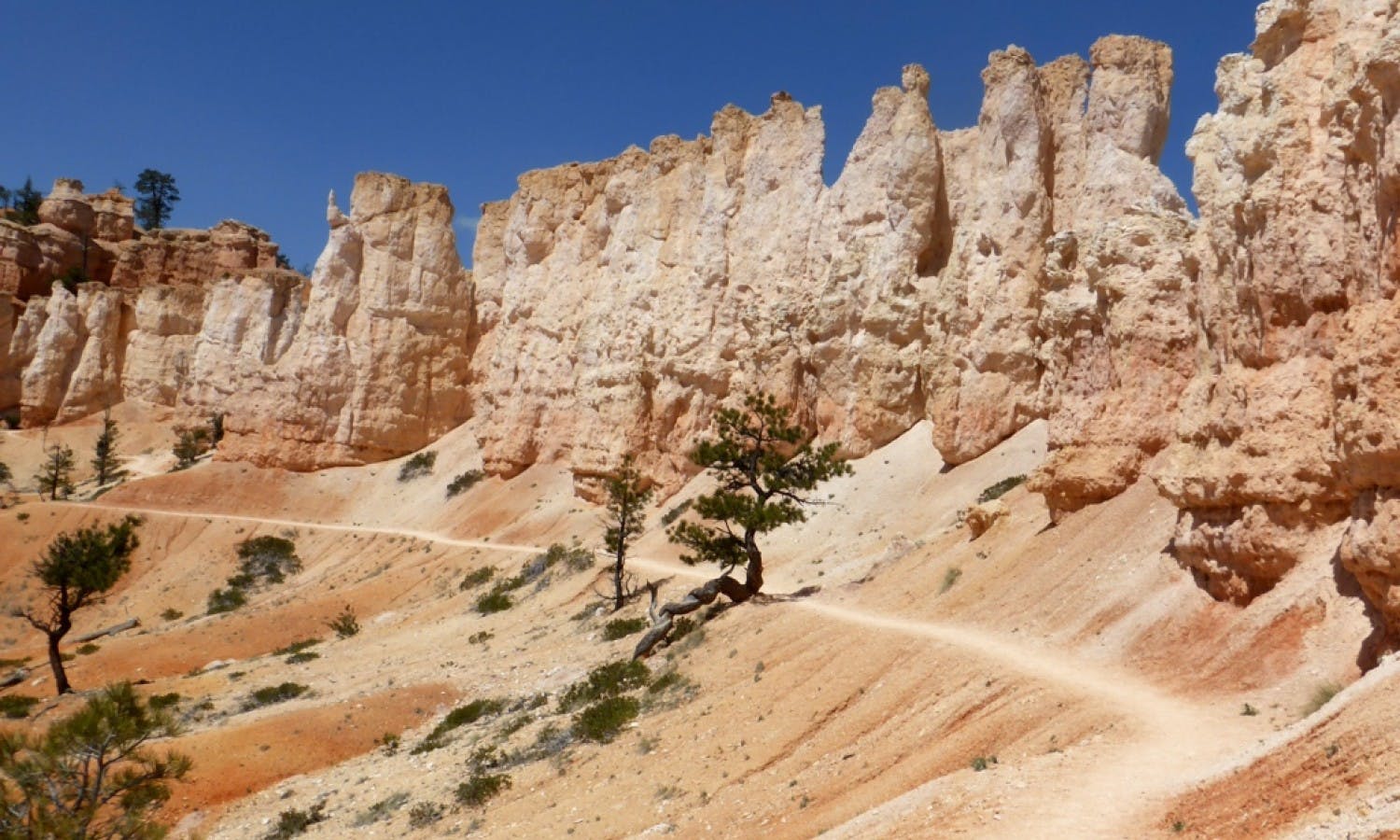 Bryce Canyon, Utah
7. Petrified Forest Park, Escalante National Monument, and Boulder, Utah
The geological fascination of Utah just goes on and on, with fossil trees, spooky slot canyons and wilderness towns on knife-edge ridges. Get your camera ready for here.
8. Capitol Reef National Park, Dead Horse Point State Park, Moab, Utah
Just when you think you've seen it all, Utah has more. Dead Horse Point is the Grand Canyon in miniature and Moab is a great 'Wild West' town to spend a few days. Get a room here.
9. Canyonlands and Arches national parks, Utah
If you like big holes in the ground, rivers, cliffs and crazy stone arches, you're in the right place. Enjoy some of the state's wildest scenery here.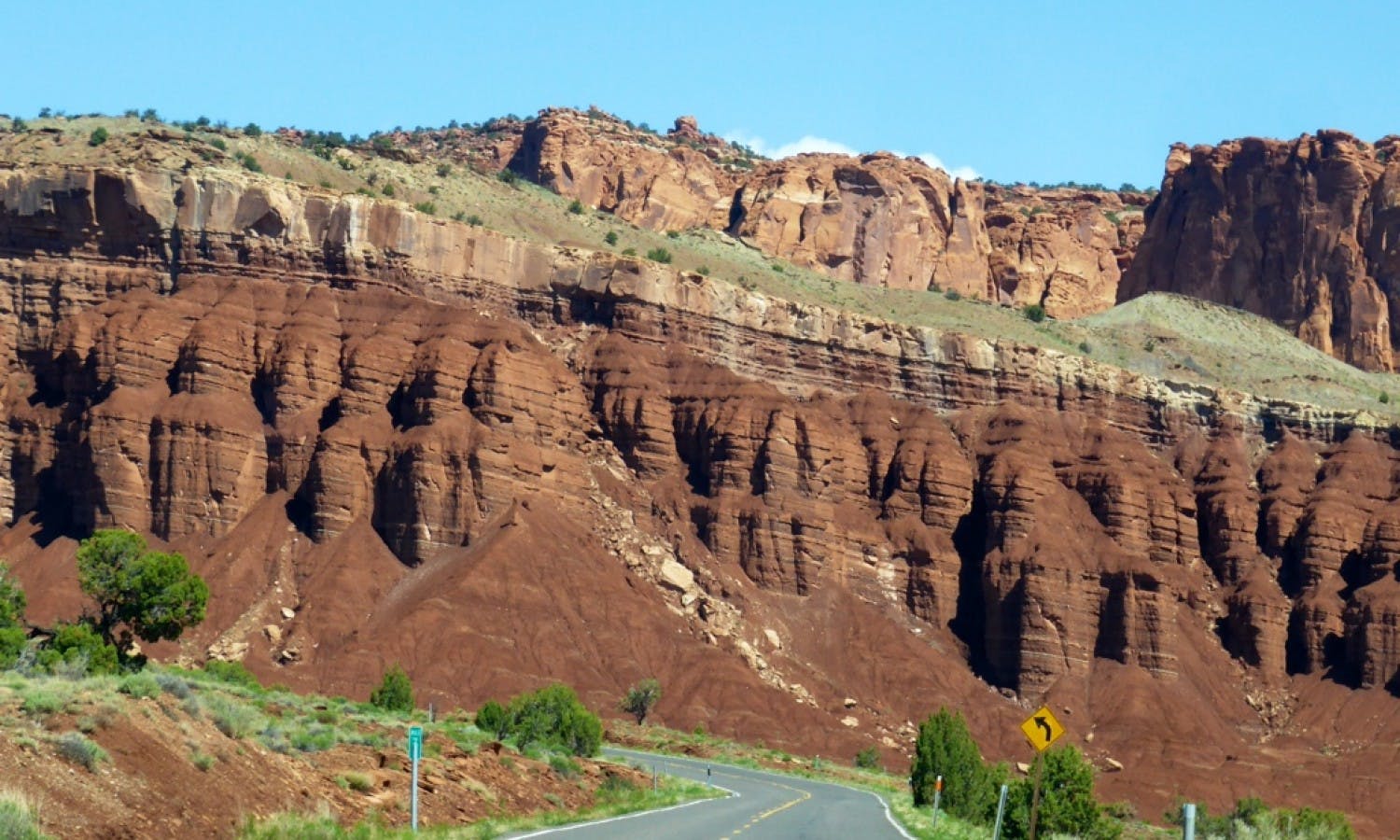 Capitol Reef, Utah
10. Flagstaff, Grand Canyon, Petrified Forest National Park, Arizona
It's the Big One! You've not seen America until you've stood speechless at the lip of the Grand Canyon. Then there are the curious colored hills of the Petrified Forest park here.
11. Madrid, Santa Fe, Las Vegas, Taos, New Mexico
Welcome to the charming towns of New Mexico, where the influences are Native American and Spanish Colonial. There are some great places for eating, shopping and sightseeing here.
12. Saguache, Black Canyon of the Gunnison, Aspen, Vail, Leadville, Colorado
Into green and lovely Colorado, where you'll drive over high passes and visit lovely little towns where rich people like to ski and where gold miners got rich. For a little bit of awesome, look down into the Black Canyon here.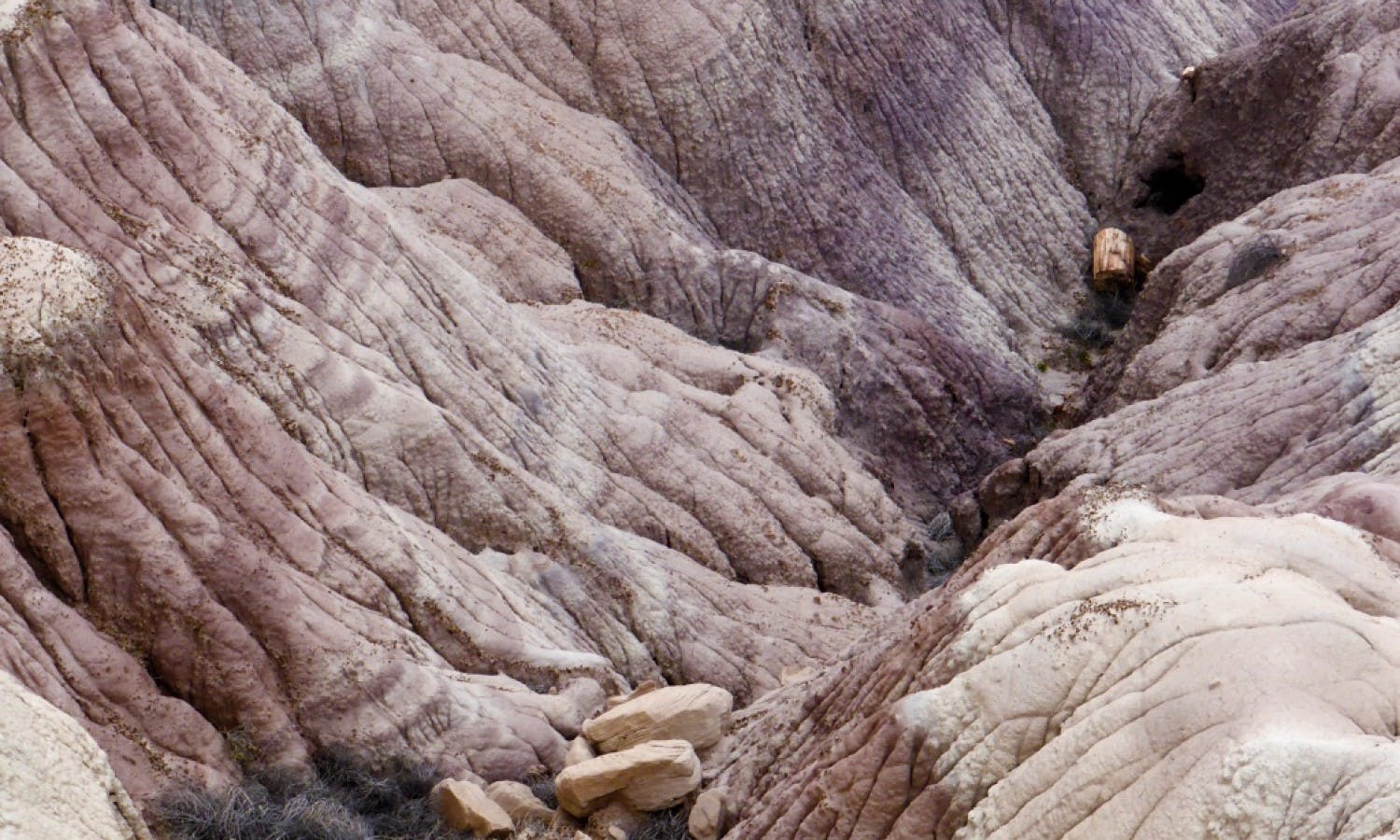 Petrified Forest Park
13. Roswell, Carlsbad Caverns, Fredericksburg, New Mexico
Near Area 51, you can learn all about how extraterrestrials are trying to contact us and explore the 'alien' cave formations under the earth at Carlsbad. Get in touch with your inner German at Fredericksburg here.
14. San Antonio, Bastrop, Caldwell, Livingston, Natchitoches, Texas
Don't mess with Texas! Just enjoy the cosmopolitan river district of cool San Antonio and visit the Alamo. There's also charm in the small towns of the big state, but wait until you cross into Louisiana here.
15. Louisiana plantations, New Orleans, Gulf Coast
Cotton and sugarcane made this area rich . . . and slaves. Visit the original plantation houses to learn some American history, then roll into the 'Big Easy' for some great food and Southern hospitality here.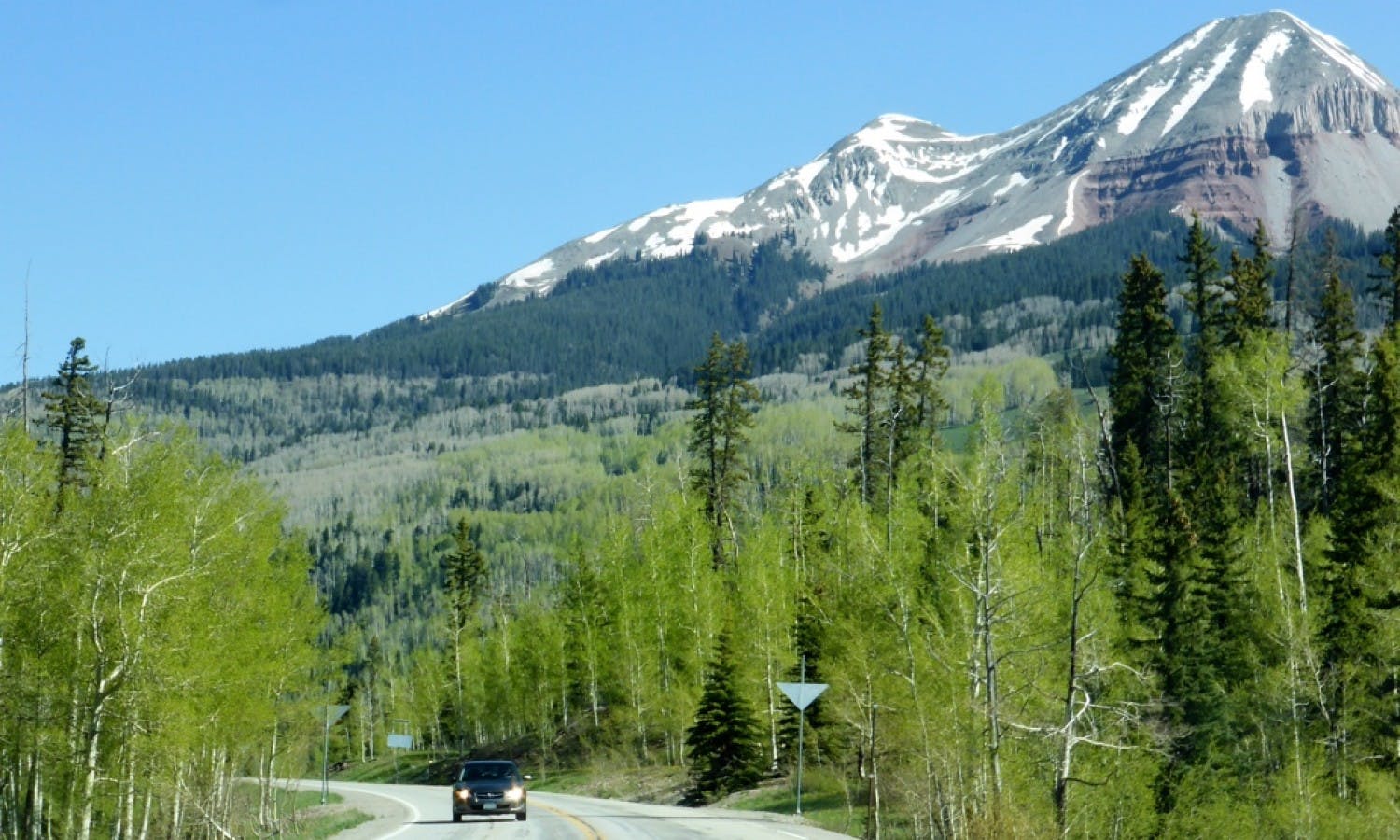 Lovely Colorado
16. Lillian, Lake City, Cocoa Beach
Finishing the trip along the Gulf coast towards Florida, we cross Alabama and stay at some authentic towns before arriving at the sea. At Cocoa Beach, it's time for seafood and rocket-watching here.
17. New York City
What to do in the Big Apple? There's so much to eat, see and visit: from the heights of skyscrapers to the green of the parks. Put on some comfortable shoes and see the city here.