In honor of Ireland's patron saint, Musement takes a look at five of the best Irish pubs in Dublin. Happy St. Patrick's Day!
Boozing is usually the first thing that comes to mind when one thinks of St Patrick's Day. Yes, the world chooses to celebrate Ireland's patron saint with a pint or two, Dublin's no different. The Irish capital is swarming with Irish pubs, some old, some newish, some gastronomy driven and some that are just downright ideal for a Guinness. Since there's no better place to toast to St. Patrick than the motherland, here's a look at five of the best Irish pubs in Dublin, and you can download our app from iTunes or the Google Play store to find more that suit every whim and fancy.
1. L. Mulligan Grocer
A good time is guaranteed at this gastropub in Stoneybatter that is not only an imbiber's dream but also boasts top-notch food.  This isn't the type of pub where you come to stand in crowds. The typical Irish pub conviviality is not lacking, but don't expect to find your typical Irish pub fare. The menu showcases the bounty of the season, highlighting local goods such as  Ballinwillin House steak and Connemara butter and gourmet products like rare breed pork belly and Scottish eggs. Stop by for some excellent craft brews as well as a selection of beers on tap served in growlers. Not in the mood for beer? They also have a smart cocktail list. Stop by on the last Sunday of each month for a charity quiz night.  (18 Stoneybatter; +353 1 670 9889; website)
2. Grogan's
Grogan's is so much more than a pub…it's an institution! Since 1899, Dubliners have frequented this bar which has counted a number of literary greats and artists as patrons. Located in the heart of Dublin, drop in here for a quintessential Irish pub experience as well as for a Guinness (or two). Nosh on one of their famous ham and Irish cheddar cheese toasties. With no TV or music sound system, Grogan's always remains a bastion of the traditional Irish pub centered around conversation, conviviality and good times. (15 South William Street; +353 1 677 9320; website)
3. The Gravediggers
Though it's proper name is John Kavanaugh's, this pub which dates back to 1833, acquired its moniker for the crowd who frequented either after a visit or day's work at the Glasnevin Cemetery across the street. Today the sixth generation runs the show, making this awesome no-frills pub the oldest family bar in Dublin. The interior is as authentically Irish as you can get, recalling the days of the Victorian era. (1 Prospect Square; +353 1 830 7978)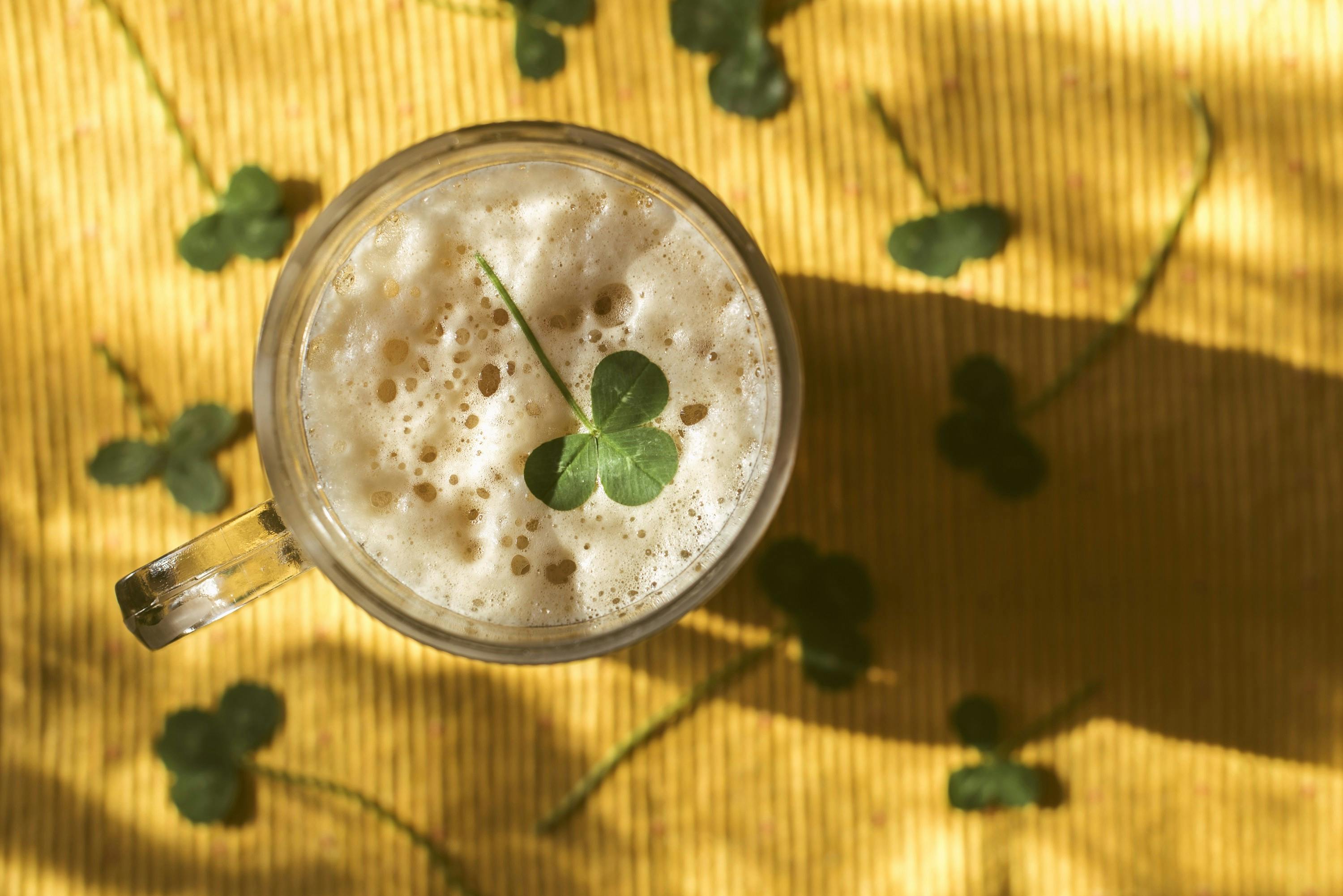 Cheers!
4. The Long Hall 
Located on the famous Georges Street, The Long Hall opened in 1766 inside a former magistrate's house, underwent a renovation in 1881 and hasn't changed since. Stepping into the bar feels like stepping back into time or onto a movie set, with an interior that's a slight departure from the pine found inside the typical Victorian-era pubs with carpeted floors, red walls, gilding, and mirrors. Antiques belonging to the original owner, such as muskets, are incorporated into the decor and the clock behind the bar was made in Temple Bar in the 1800s.  (51 South Great George's Street; +353 1 475 1590; website)
5. The Black Sheep
Craft beer enthusiasts won't want to miss The Black Sheep which has 23 craft beers on tap, a rotating selection of local and imported brews. The crowd is lively and the food is always good, with a menu that includes usual pub fare suspects like fish and chips, burgers, nachos, fried chicken and more. Super popular with the after-work crowds looking to eat, drink, be merry and get their foosball on. (61 Capel Street, +353 1 873-0013; website)