If it's not your first time in London, what should you do? Here are a few ideas.
Low-cost flights can be one of the most annoying things in the world: Delays, small uncomfortable seats and luggage so small only true experts would know how to deal with it. However, the joy of being able to visit a major European capital for less than the price tag of a Zara T-shirt only bears comparison, perhaps, with the pleasure of seeing your favorite dish approaching your restaurant table, or of a phone call from a courier delivering something you've been expecting for weeks.
Thanks to a super affordable Cyber Monday sale ticket,  I recently flew to London. Having visited the city several times before, I decided to go again for four days, just to offer myself the luxury of doing what you usually don't do during your first visits, due to the incredible amount of things to do and see (it makes sense, of course, to prioritize the Tower of London with the Crown Jewels, the British Museum, and Buckingham Palace), as well as to revisit the places that found a special place in my heart over the years – those I'd love to have within reach on a daily basis, just a few metro stops away.
Exhibitions and galleries fall right within this category: for instance, I'd like to admire the Tate Britain's pre-Raphaelites at least once a week. So when I booked my flight I thought that I should go back to Tate Britain to contemplate those paintings for at least an hour, and decided that I'd revisit some of London's major museums to see their temporary exhibitions: the twentieth-century photography retrospective at the National Portrait Gallery proved to be very informative and unique (and free), while the Victoria and Albert Museum's "Undressed" exhibition, focusing on the history of lingerie, gave me the chance to learn about the history of fashion and society while admiring stunning garments.
London usually offers a myriad of interesting exhibitions, often free of charge, and this fact alone is a good reason to visit the city again and again.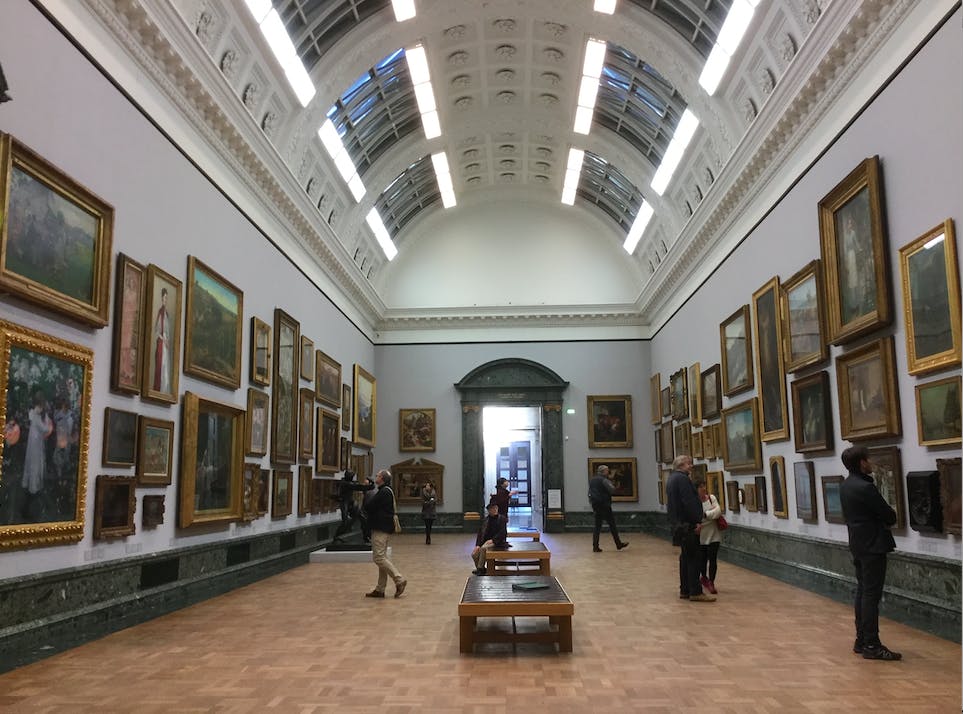 The 1845 room at Tate Britain, which displays pre-Raphaelite paintings, photo credits Federica Giulia Sacchi
As with museums and art galleries, I have developed an addiction to some food that only the British capital can offer, and which are certainly worth the trip.
The first time I visited the city, Starbucks was a must: I've never left without having at least one slice of Decadent Cake and sipping a caramel Frappuccino. Over the years, visit after visit, I've realized that the coffee shop franchise doesn't represent London's spirit as well as I thought, so I started looking for other options. Now I have two mandatory stops: Ben's Cookies and Hummus Bros.
Ben's Cookies is a paradise for cookie monsters. This bakery uninterruptedly produces delicious cookies (white chocolate and cranberries, peanuts and milk chocolate, triple chocolate, dark chocolate, and hazelnuts, etc.) that stand out from any other cookie I've ever had – and believe me, I've had many – for their fragrance and the size of the chocolate pieces they use. Suitable for breakfast as you walk around Covent Garden, for a snack, but also for lunch, dinner, and dessert.
Hummus Bros, on the other hand, is the perfect place for a quick, tasty and cheap lunch. Wooden tables and minimal decor for light and creamy hummus, accompanied by a choice of falafel, guacamole, baba ganoush, spicy chicken, and toubulè. The fact that Hummus Bros has many restaurants scattered around London makes it the perfect place to have lunch wherever you are, whatever location you are visiting.

Delights from Ben's Cookies in Covent Garden
But getting to know a city also means learning to recognize tourist traps and venturing out in search of new options, trying to identify the places that look more authentic. And just when I was looking for the Hummus Bros restaurant in Soho, I came across a restaurant whose vaguely vintage atmosphere and giant counter – made from mirrors and wrought iron shelves full of cruets and glass jars – impressed me. I thus discovered Jackson+Rye, where I had the chance to try delicious dishes such as clam chowder, black-crusted cod with vanilla sauce, and a shrimp burger with sweet potatoes. (Average price for a starter and the main course: £30).
The beauty of a city like London lies in finding one thing when you're looking for some other thing. One morning, after the usual strolls through the Portobello Road antique market, I decided to go up to 102 Golborne Road and check the vintage clothing store that you can see in several scenes of the (beautiful) movie 'About Time.' To my great disappointment, I discovered that the shop was gone (Hunky Dory is now in Brick's Lane) and that it had been replaced by a bistro, Golborne Deli, right next to the apartment where the movie's main character lives. It was almost noon and I had been wandering around for a few hours, so I decided to go in for a snack; just like that, I discovered a fantastic place, decorated like an old grocery store, perfect for brunch and breakfast: homemade croissants and bread, eggs and pancakes of all kinds, huge toasts topped with super-fresh fruit and vegetables, to eat while sitting with other customers at wooden plank tables.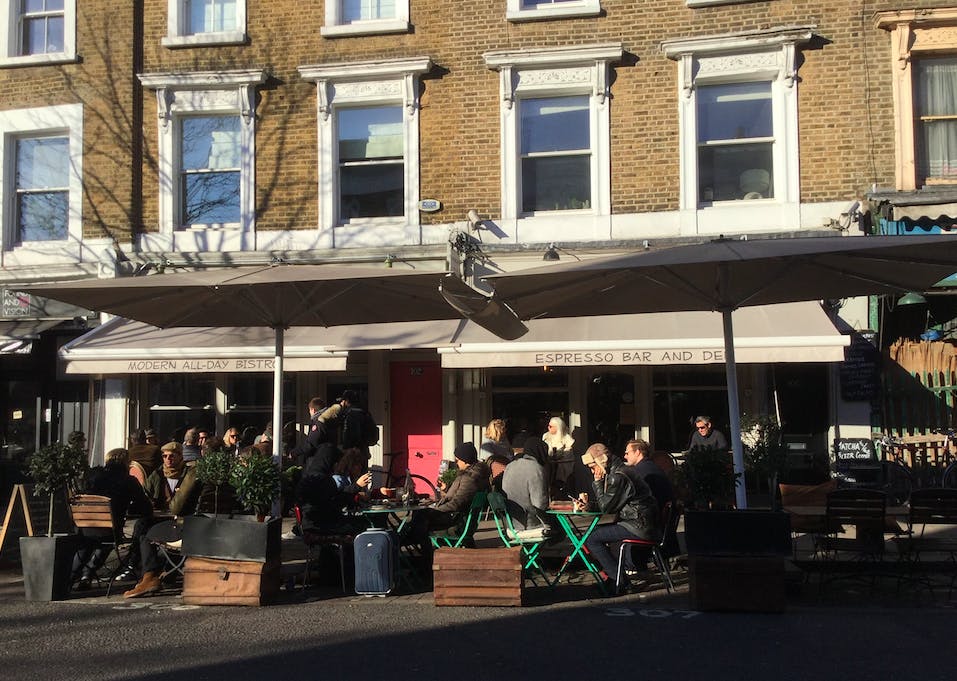 Brunch at Golborne Deli in Notting Hill
As with food, my shopping tastes have changed over the years as well. I was 15 when I first visited London, and in a feverish-like state I hit up all the shops in Oxford Street and then hightailed it over to Camden Market, where I got a piercing and colored dreads.
This time I decided to further explore a neighborhood that had already surprised me several times: Notting Hill. Inside Portobello Green (a small gallery often forgotten in favor of local stands) you'll find unique shops selling items produced by local artists and artisans – among them, What Katie Did, a boutique that looks like an old-time boudoir where you can find lingerie inspired by the 1950s and early 20th-century fashion.  Speaking of vintage, Hirst Antiques Jewellery on Pembridge Road reminds me of the attic of an old aunt with a passion – and great taste – for accessories: jewelry from all ages, in every possible shape and for all pockets – all one-of-a-kind pieces, stacked on shelves and inside small cabinets, making it a real treasure hunt.
Coming back many times also allows you to see the outskirts of a city. This is why, after years of online research, envious sighs while looking at other people's pictures, shyness, and guilt when buying the tickets, I found the courage to leave the city and visit the Harry Potter movie studios.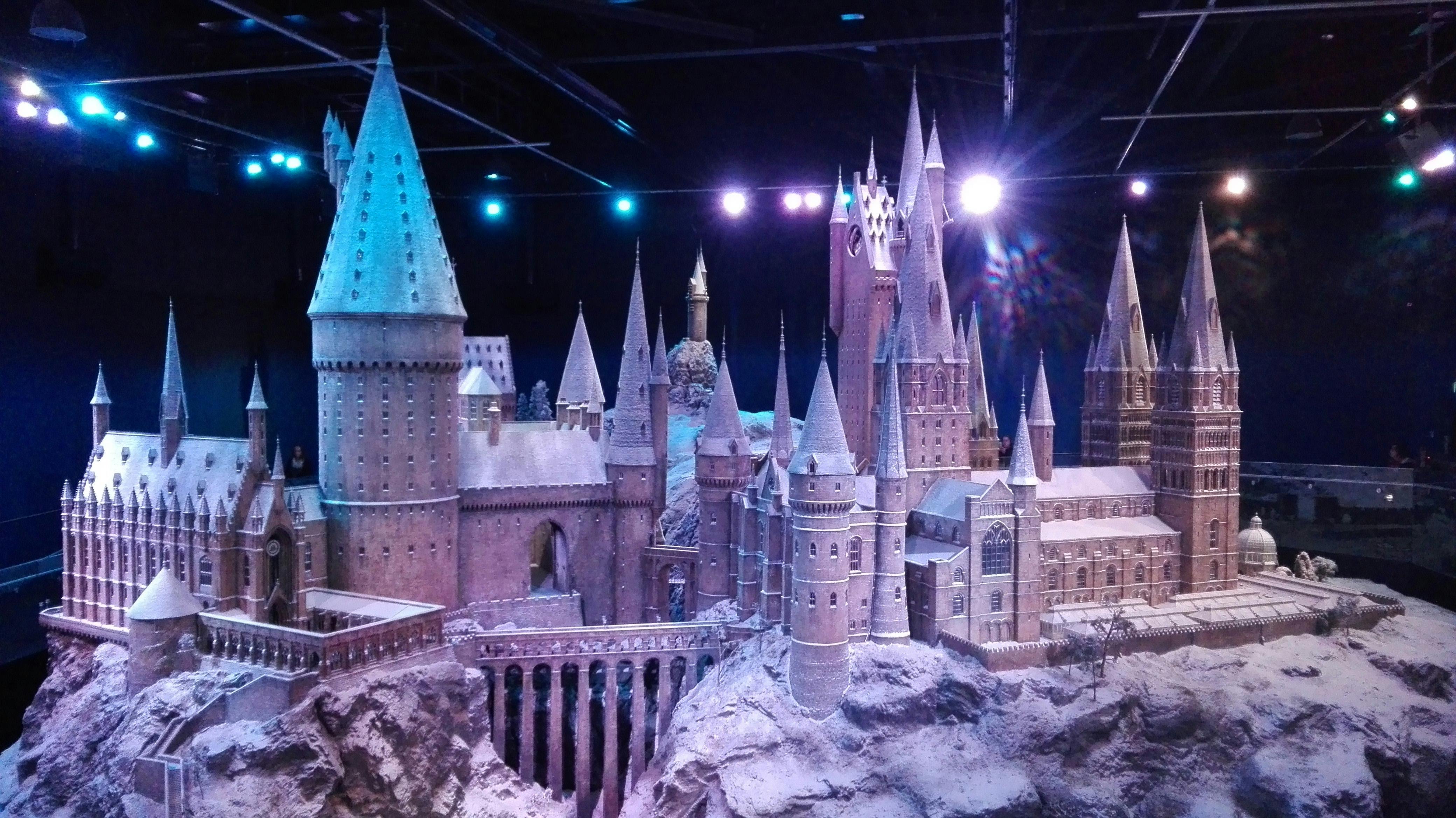 Magical Hogwarts Castle at Warner Brother Studios
I grew up reading Harry Potter, and when the first movie came out I was the same age as Harry, Ron, and Hermione. Having felt a strong connection with those characters, entering the Great Hall and visiting Dumbledore's Office or the Potions Lab was like receiving – at last – a letter of acceptance from Hogwarts. The Warner Bros Studios has everything a Harry Potter fan could wish for: costumes, all sorts of props, from chopsticks to Horcruxes, and movie sets like the Hogwarts Express and the Ministry of Magic. I tried Butterbeer, strolled down Diagon Alley and, most importantly, had the chance to see the sketches and scale models that were used to bring the magic of J.K. Rowling's book to the screen, as well as the prototypes that brought Buckbeak, Dobby, Fanny and the fearsome Dementors to life.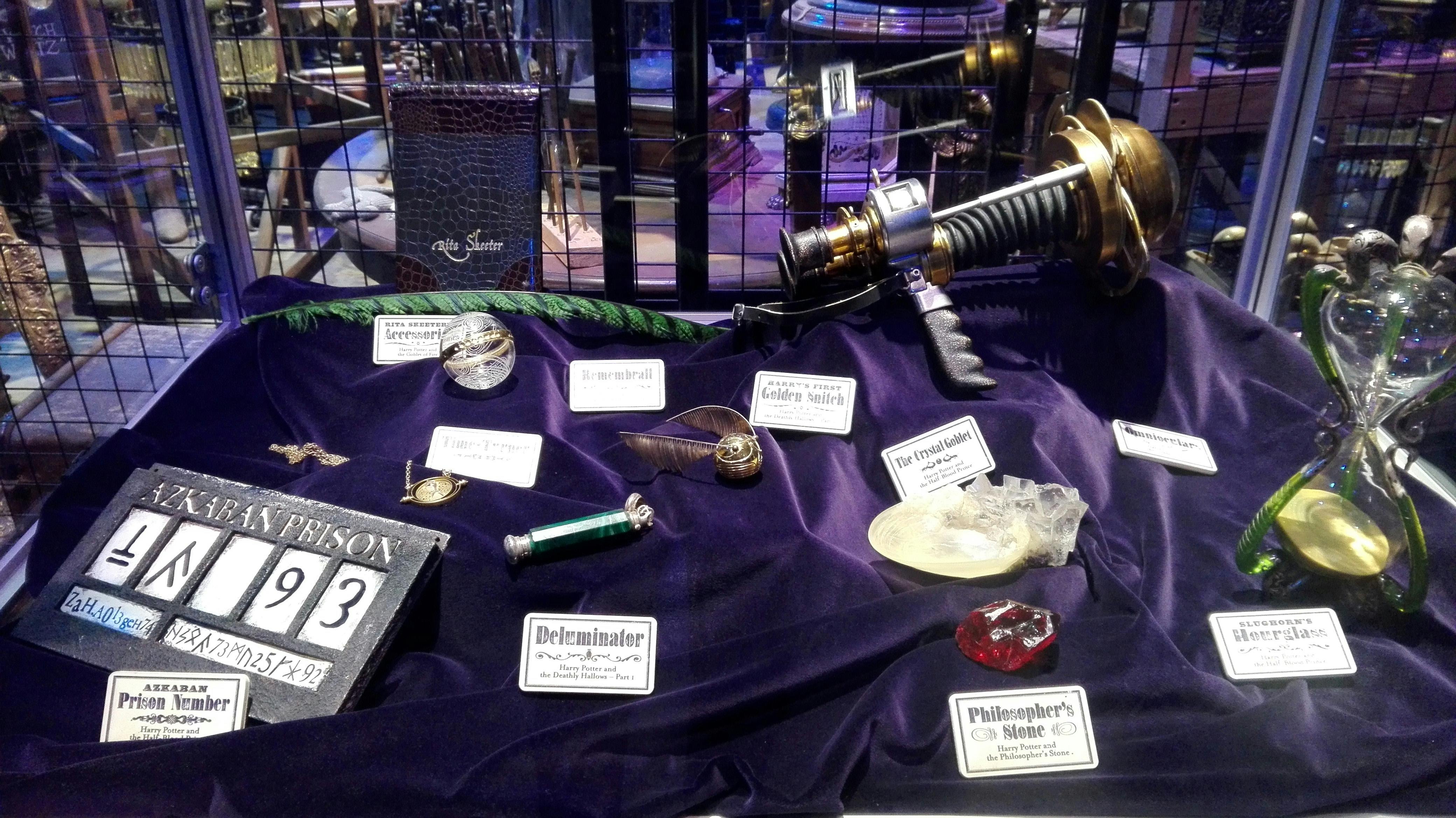 The Golden Snitch, the Philosopher's Stone, the Deluminator and other objects from the Harry Potter films.
Next time I visit London, I may even consider a trip out of town all the way down to Cornwall, but I'll definitely come back to my favorite places and discover new locations. London is a book you can read over and over again without ever getting bored.