Though it shouldn't necessarily come as a surprise, not everyone knows that the chilly month of January is dedicated to soup. In honor of this comforting brothy repast, Musement takes a look at ten different soups from around the world.
It's no secret that–for most of us–January is cold. Very cold. And there's nothing quite as comforting as a hot, tasty and invigorating soup to help fight the chill.  Therefore, it's no coincidence that January is also the best month for soup – a hot, invigorating and tasty food par excellence.
Soups often begin as "poor man's food" because they combine substance, warmth, and taste in a single dish.
We at Musement love soup (some of us have soup every day for lunch!), and we also love traveling – even if only with our taste buds. In honor of national soup month, we scoured the world far and wide to share 10 different soups from 10 different places.
1)  Soupe à l'oignon: the French Onion Soup
French onion soup, or soupe à l'oignon, is like a hug: its sweet, enveloping scent immediately transports us to a French bistro, perhaps one sitting under the shadow of Sacré-Cœur. This traditional French soup was born (perhaps in ancient Rome) as a poor man's dish, and only in the eighteenth century did it become refined. Its preparation requires meat broth, thin golden onion slices, butter, crispy bread, and cheese – which is then melted by the soup's heat. Legend has it that Louis XV himself invented the preparation that we all know and love today!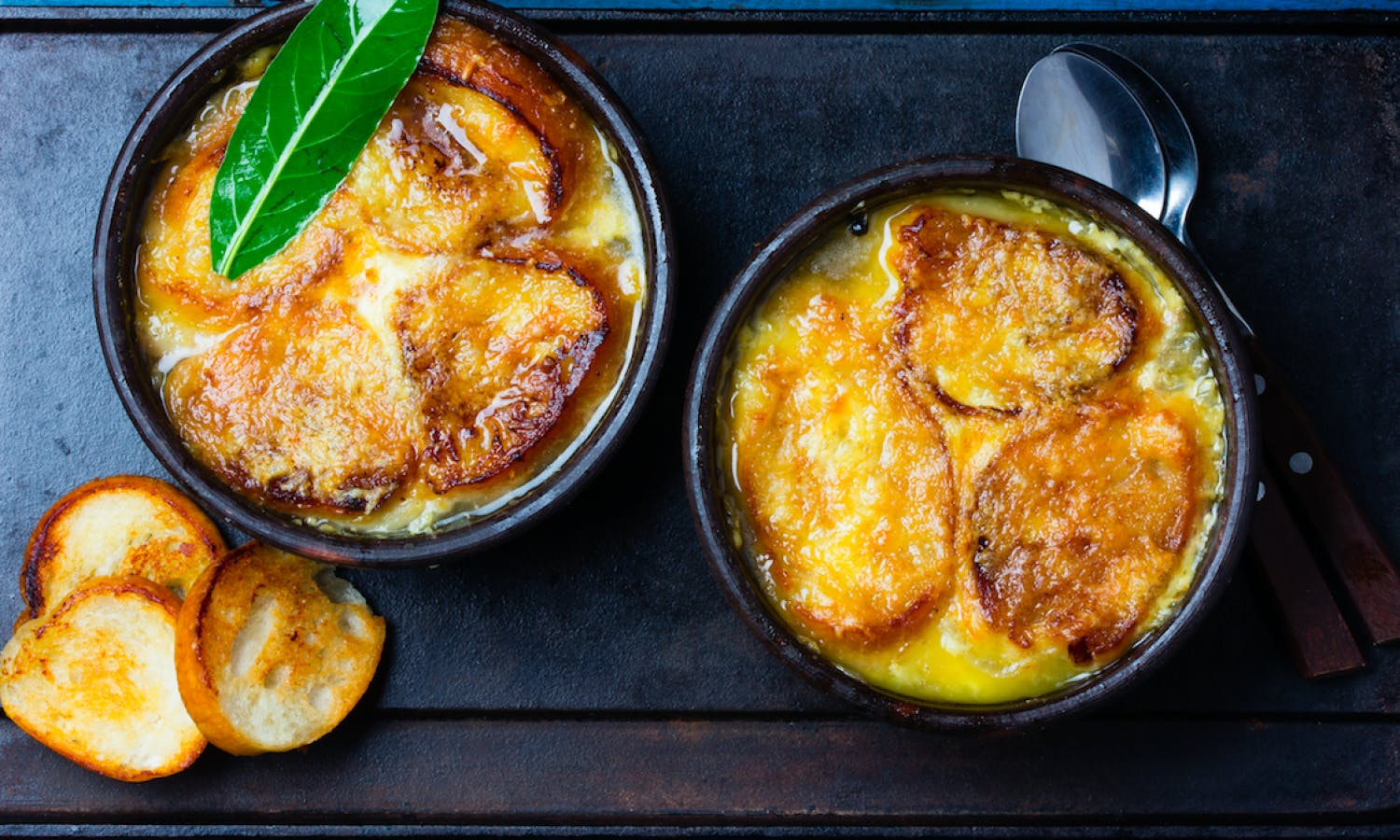 Typical French onion soup with bread crumbs and melted cheese
2.  Hernekeitto, the Finnish Pea Soup
Given their close proximity to the North Pole, the Finns keep warm with hernekeitto, a traditional green pea soup flavored with onion, thyme, and marjoram. The delicious soup has a few peculiarities, always served with pork and mustard, one of its critical ingredients, on the side so that you can add as much or as little as you would like. It is also accompanied by – wait for it – pancakes with marmalade! Combining sweet and savory flavors, this dish was traditionally served on Thursdays during the pre-Reform period as a preparatory meal for the good Friday banquet. A must-eat when you're visiting Helsinki.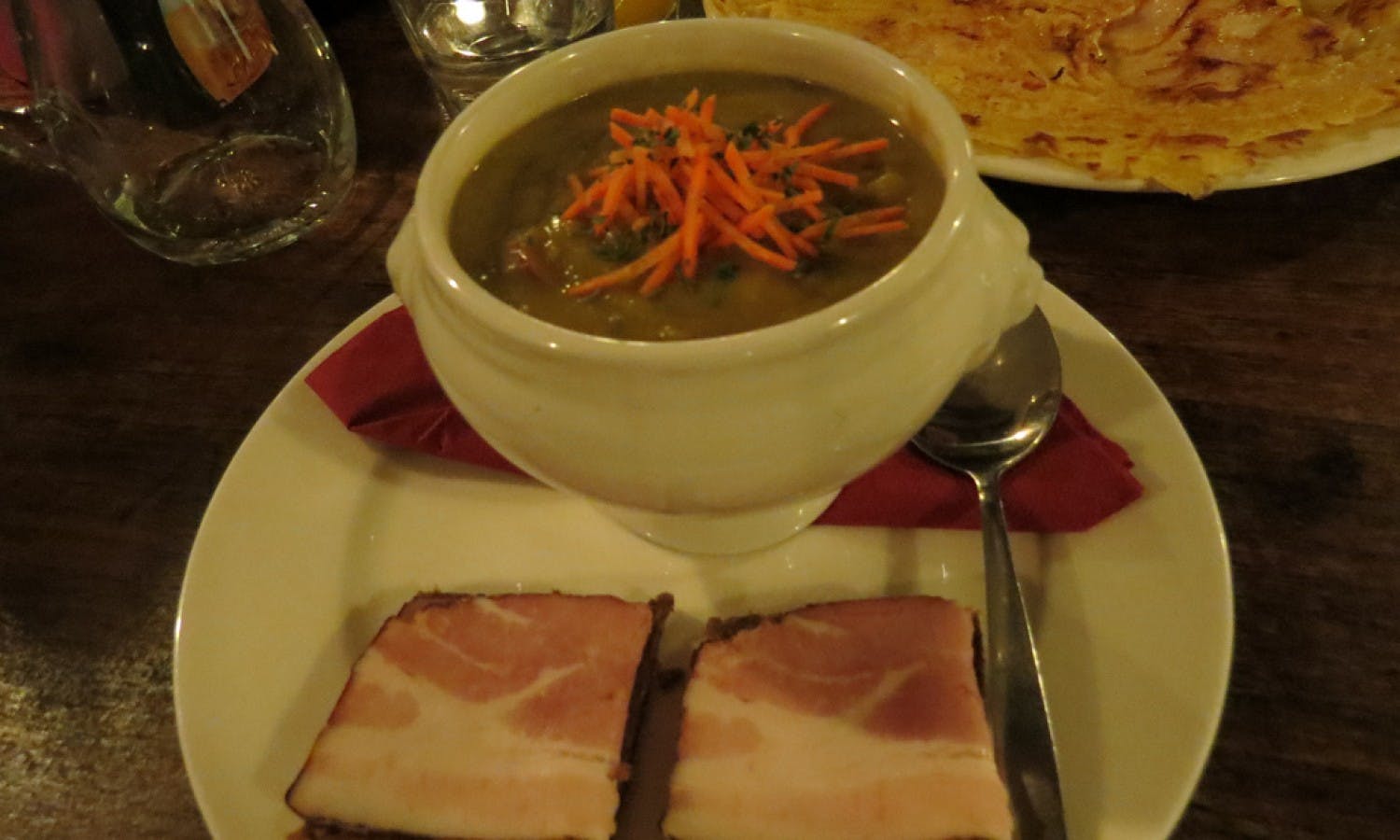 Finnish pea soup with toast, pork, and pancakes, Photo credit: wyn ♥ lok via VisualHunt / CC BY-NC-ND
3. Cacciucco from Livorno 
The origin of Livorno's Cacciucco soup is shrouded with several legends: Some say it was born from the generosity of local fishermen towards a widow and her son; others say that its variety of ingredients represents the different ethnic groups living in Livorno; while still others say it was invented by a local lighthouse keeper who, having to run the lighthouse with oil, decided to use it for his cooking as well. Whatever its origin, we know for certain that this soup is prepared with different varieties of seafood, such as shellfish, octopus, cuttlefish, mantis shrimps and redfish, and that it is absolutely delicious.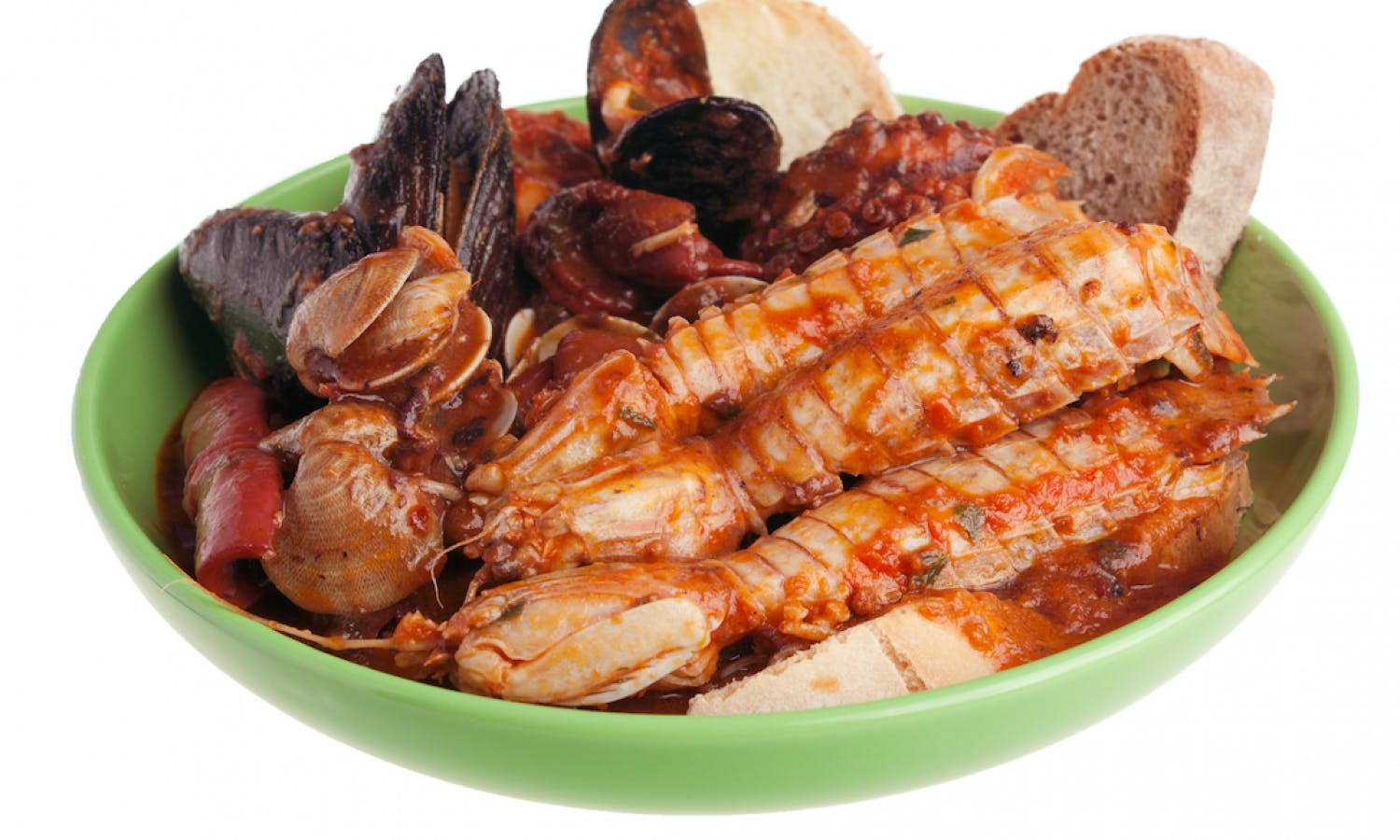 Cacciucco from Livorno
4) Pasta e fagioli pugliese
Pasta e fagioli, or pasta and beans, has peasant origins and is a very common dish with many regional variations found throughout Italy. The Pugliese version is white, slightly soupy, delicate and sweet: its preparation uses white kidney beans and cavatelli – a kind of pasta that turns soft and tasty when cooked – or a mixed pasta evoking the dish's meager and rural origins. Scented with a few bay leaves, Pugliese pasta and beans will have you craving second and third helpings! And it's the perfect comfort food for cold those cold winter evenings.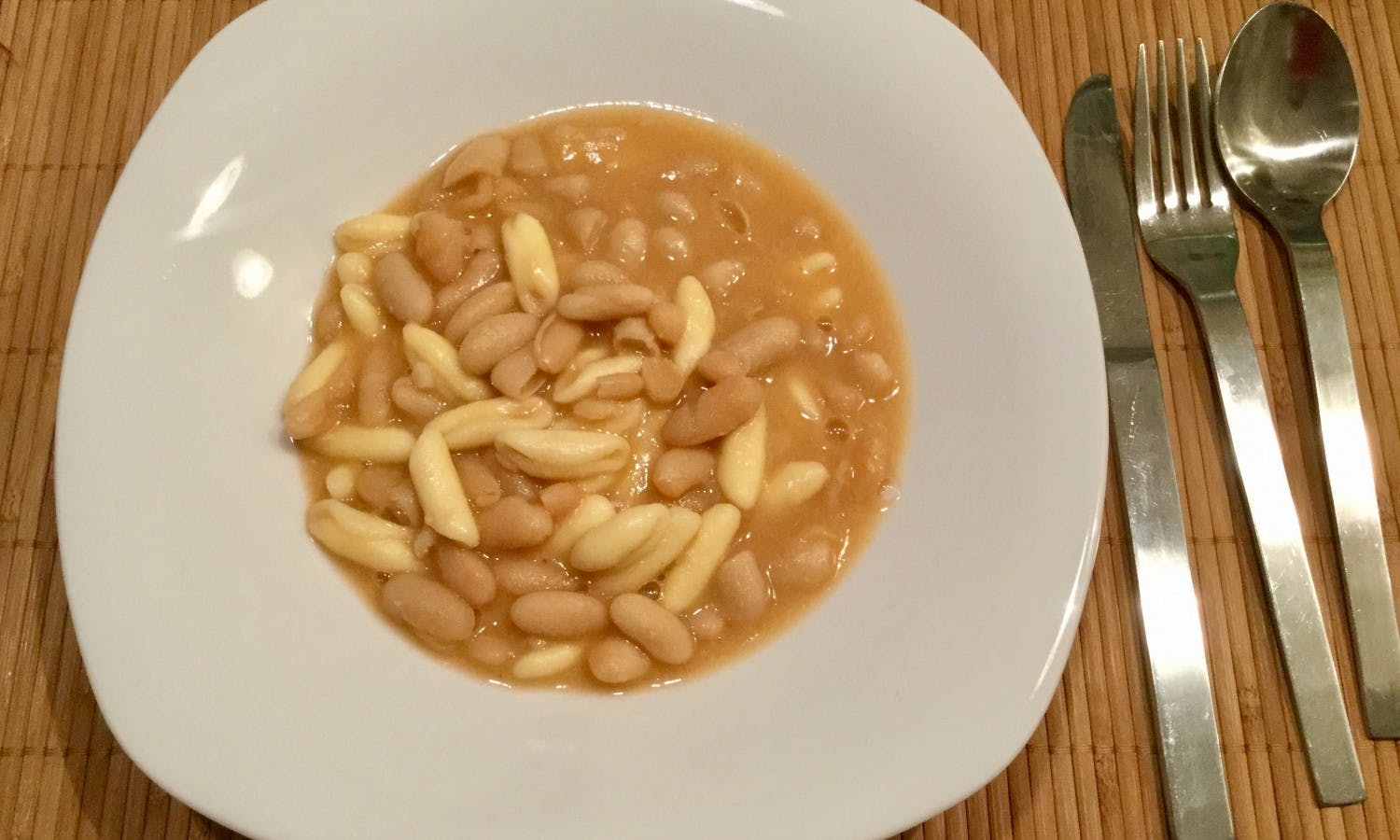 Pugliese pasta e fagioli with cannellini beans and cavatelli
5) Vietnamese Hot Pot
The Vietnamese Hot Pot is much more than a soup: it's a true symposium, a rite of conviviality that stimulates sharing and conversation. A hot pot full of broth is put on the table, and different raw ingredients are placed around it, such as pork, fish, tofu, mushrooms, and vegetables. The guests choose the ingredients of their own soup and combine them with those of other soups; while the soup cooks, a conversation occurs, creating a convivial atmosphere. Once the ingredients are cooked, everyone puts them onto their plates along with some broth and white rice.

A Vietnamese hot pot in the works, Photo credit: Seif Sallam via Visualhunt.com / CC BY
6. New England clam chowder
Clam Chowder hails from the shores of New England, where families of fishermen cooked hearty meals together with simple and easy-to-find ingredients. Therefore potatoes and clams, which on the Atlantic coast are large and plentiful, have brought this delicious soup to life. Nowadays, in Boston and beyond, New England clam chowder is considered fashionable if served in a bread crust.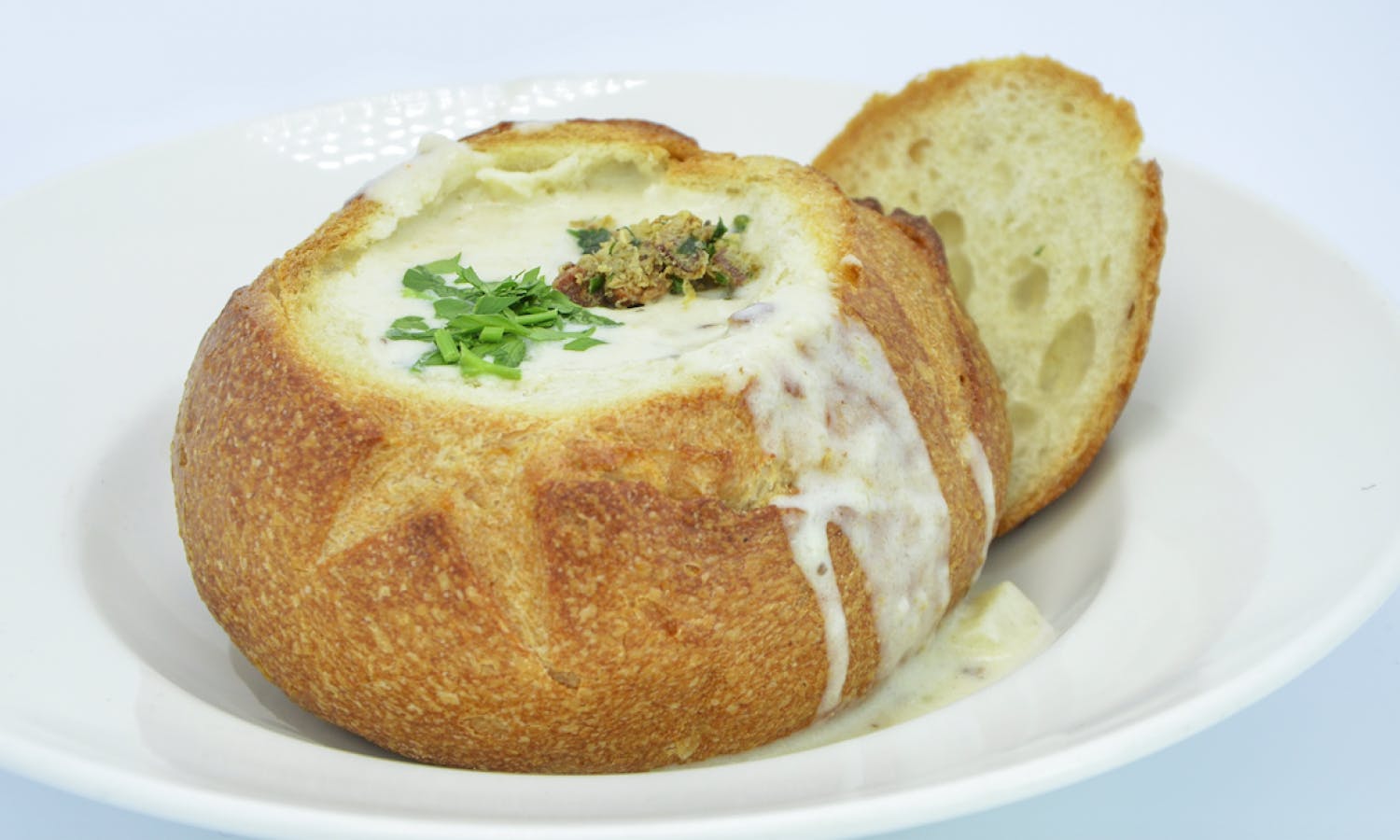 New England clam chowder
7) Portuguese Caldo Verde
As its vaguely exotic name suggests, Portuguese caldo verdes soup is prepared with green vegetables, usually Couve Galega (Galician green cabbage), soft leaves and Portuguese chouriço. It is said that this soup is "half of Portugal" as half of the Portuguese flag is green. Savor some next time you're in Lisbon.

Portuguese caldo verde soup with chouriço
8. Mexican Tortilla Soup
This spicy flavorful soup boasts an outstanding combination of ingredients and textures: Chicken, avocado (yum!), melted cheddar to taste and crouton-like crispy tortilla strips are added to a light tomato broth. A genuine treat. Did we mention it contains avocado?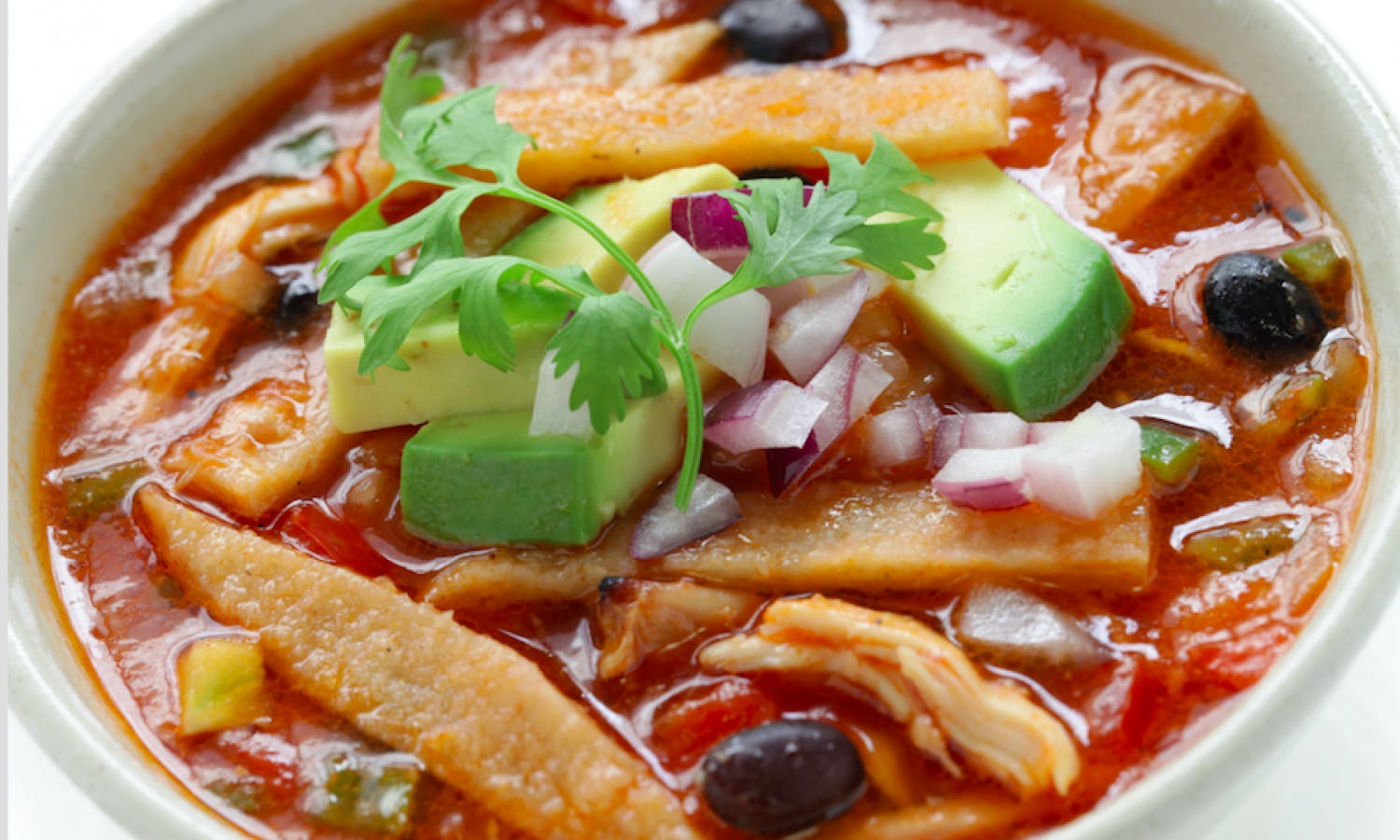 Mexican tortilla soup
9) Solyanka, a Russian soup
In Russian, "Sol" means salt, and in fact, Solyanka is a soup entirely made of highly tasty ingredients: meat and sausages, fish, mushrooms and pickled cucumbers. It's the perfect dish for those who like strong flavors, and for those who want to channel their inner Russian literary masters as Solyanka was one of Dostoevsky's dishes of choice. Don't miss the opportunity to sample a bowl in St Petersburg.
In recent decades, a lemon slice has been known to accompany the soup, which–as you can imagine–is not a typical Russian ingredient. Do you think Dostoevsky would approve?

Solyanka, a typical Russian soup
10. Andalusian Gazpacho
Although it's not a hot and invigorating soup suited for the January cold, we'd be remiss if we didn't give a shout out to the delicious Andalusian gazpacho. Gazpacho is a cold soup made from raw vegetables like cucumbers, tomatoes, and peppers, with onions and stale bread to create the soup's typical velvety texture. It's finished with vinegar, which gives it a special and slightly sour taste. With a few ice cubes, the soup becomes even cooler and refreshing. In addition to the classic version, you can try several fresh and tasty variations made from fruits such as melon, watermelon, and strawberry. You can always eat it in the warmth of your kitchen, dreaming of a June Granada day and a visit to the Alhambra.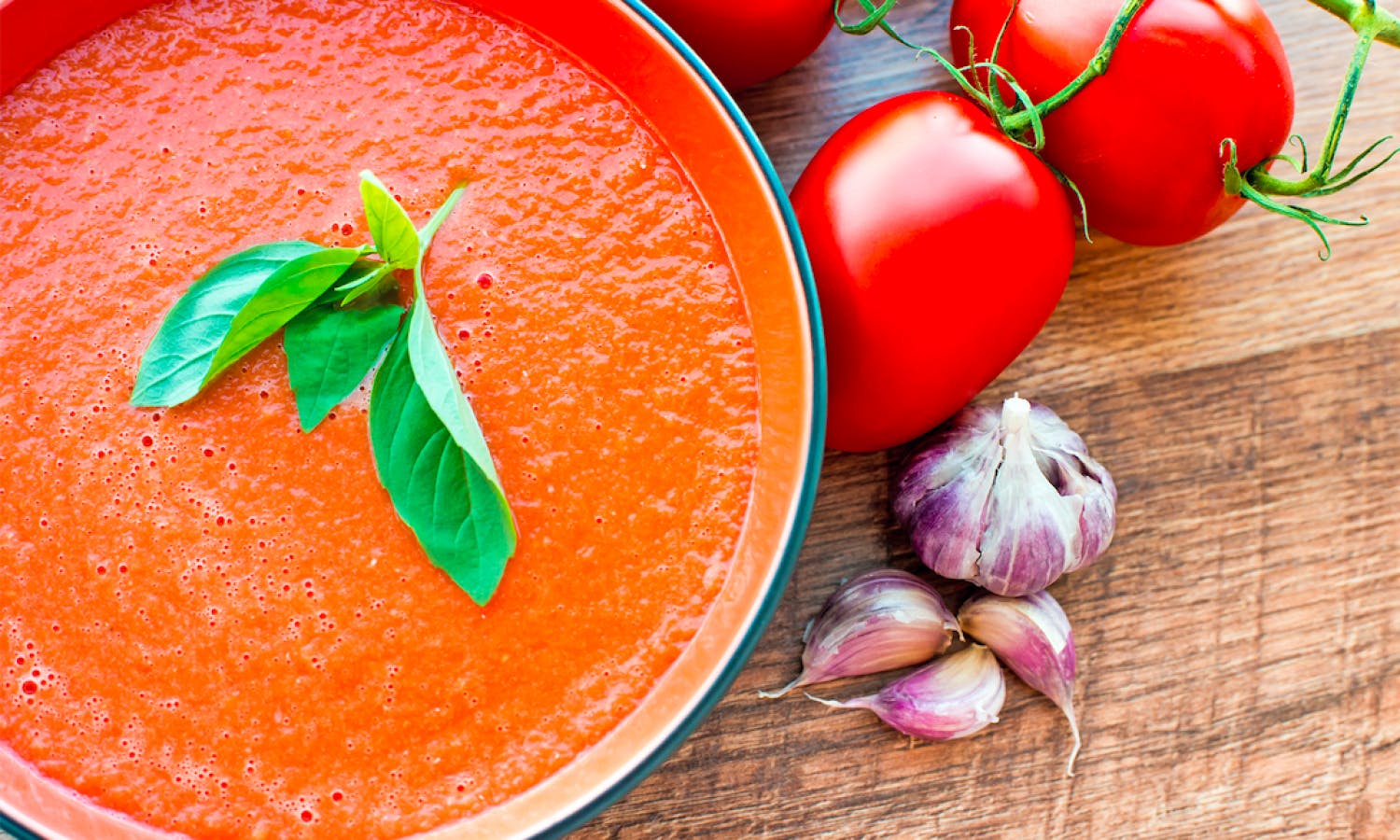 Andalusian gazpacho is not a winter soup, but it's so delicious we had to include it!
Cover Photo via VisualHunt