There's no place quite like the Eternal City, which is one reason why you might catch yourself already sighing 'ah, Rome sweet Rome' after just a couple of days here. It is so adept at welcoming and entrancing visitors that you really will consider it a second home. You can easily spend an entire week roaming its serpentine cobblestoned streets and bustling piazzas, and still feel like you don't have enough time to see everything. Because frankly, you would need a lifetime.
Since this is impossible for mere mortals, that is if you don't have a major sea change planned for your life, what if you only had two days in Rome?  No need to fret. Yes, you won't see everything, but you can certainly maximize your time so that you leave with a deep understanding of the city, and enough background to fuel dreams for a second trip sometime in the future.
For Rome first-timers, there are definitely sights that just can't be missed and City Wonders has helped us put together some ideas for what to with two full days in Rome. Read on to take the guesswork out of your planning and be sure that your expectations are in line with what you experience.
Day 1: Ancient Rome and the Historic Center
It would be silly to visit Rome and not set foot where it all began: Ancient Rome! Comprised of the Colosseum, Forum and Palatine Hill, the ancient heart of the city will astound you as you stroll the majestic ruins along the paths that Caesar himself once trod. We can only use our imaginations as we wonder what these ruins would say if they could tell us themselves all the history they have witnessed. Thankfully, your City Wonders guide comes in a close second and will highlight the most important details to render a fantastic portrait of their past.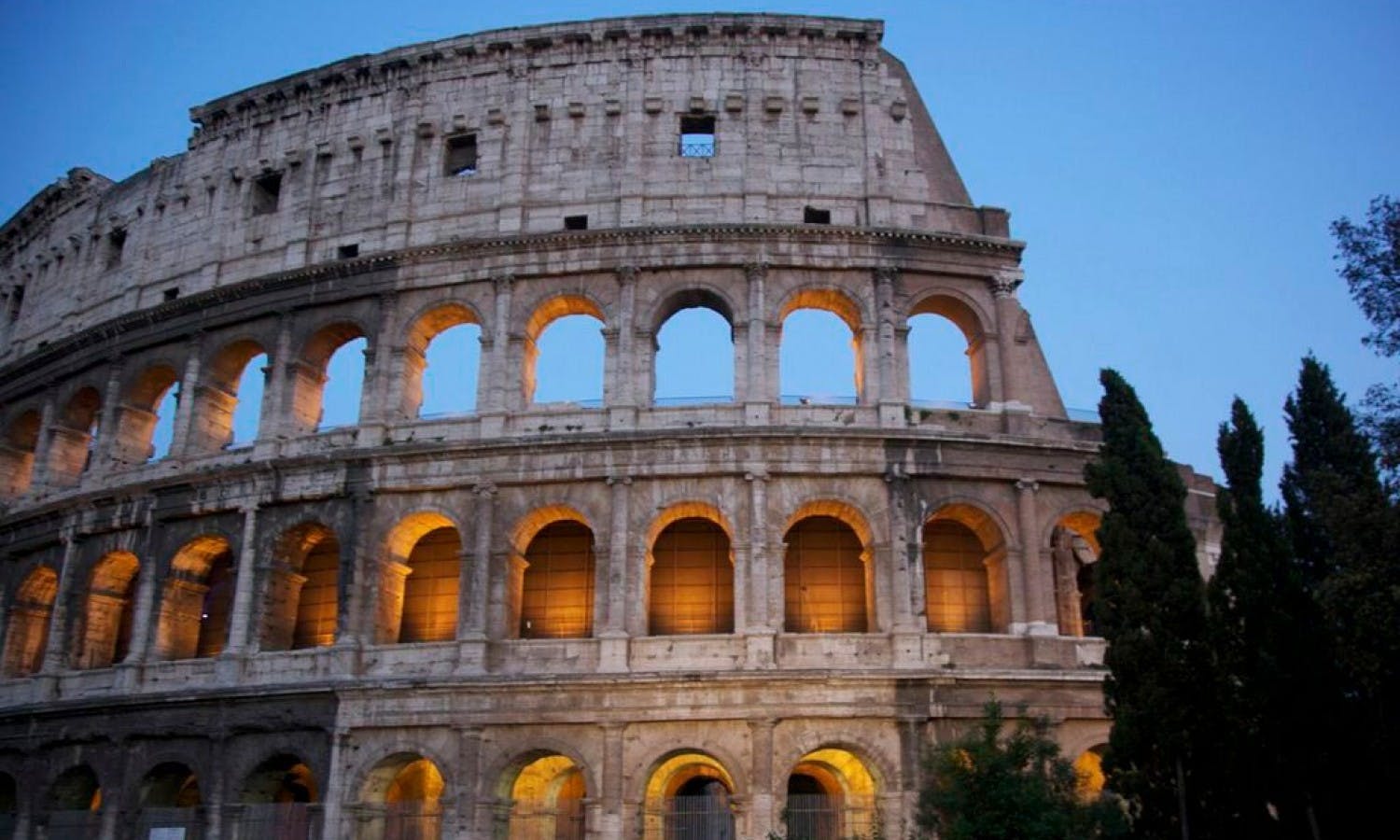 Colosseum
A single ticket gets you into all three of the archaeological areas. Start with the glory of the Colosseum, also known as the Flavian Amphitheater, to see where gladiators once battled one another then move on to the Roman Forum to see the old Senate building, where Caesar was cremated, and a host of other ruins that defined this great civilization. Climb to the summit of the Palatine Hill, one of Rome's famed seven hills, to see the where the Emperor's palace once stood and much more.
Then enjoy some lunch….
Many would declare Piazza Navona, the Trevi Fountain and the Pantheon the three sights in Rome's historic center that are compulsory for all visitors. This is true, however, there is plenty to see in between, like the Spanish Steps, Piazza Colonna, Piazza del Popolo, Palazzo Madama, Palazzo Montecitorio and more, all necessary to see some of the Eternal City's other most famous outdoor art.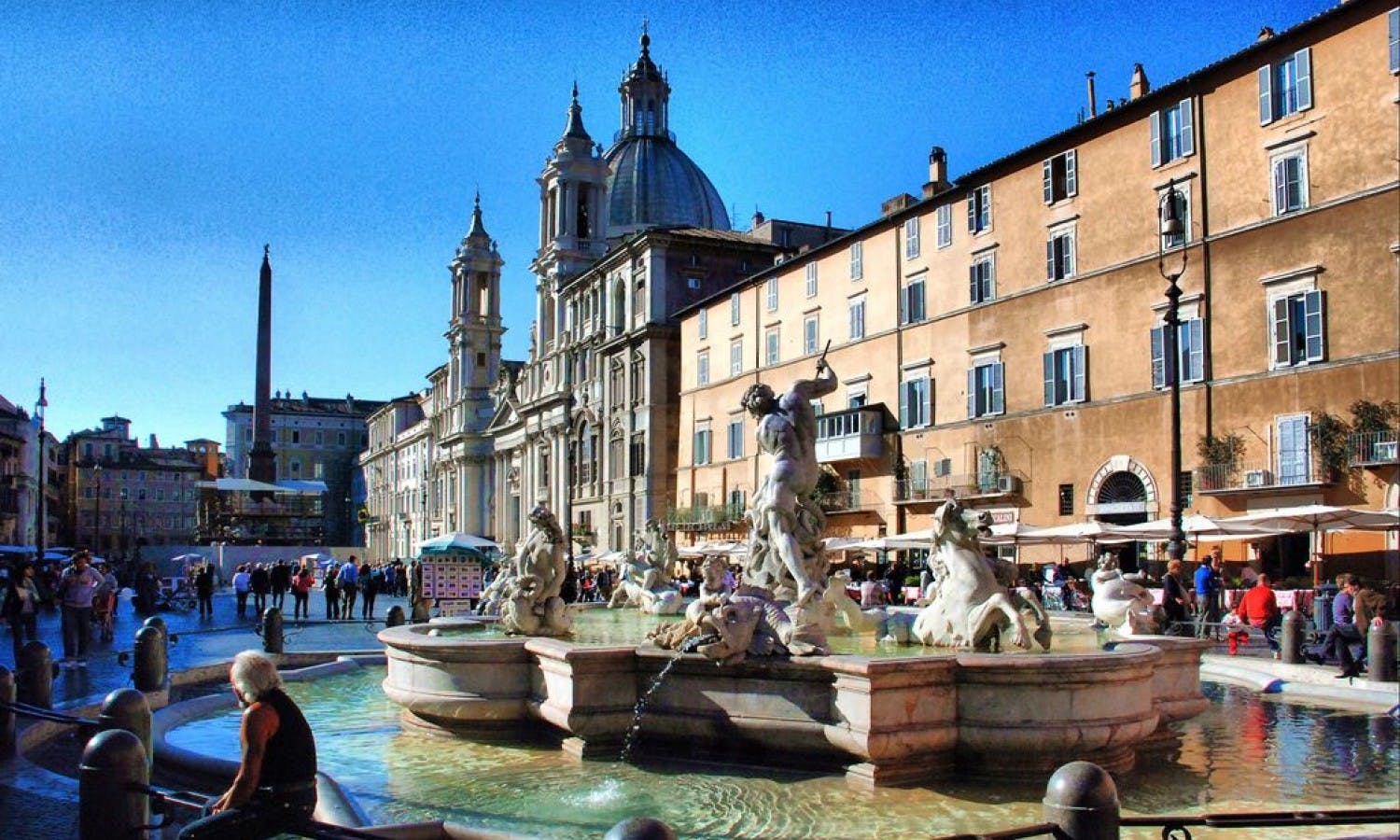 Piazza Navona
Day 2: The Vatican and St Peter's Basilica
Whether you're religious or not, there's no denying that the Vatican Museums hold a certain mystique that beckons people of all religions and interests. Everyone dreams of seeing Michelangelo's magnificent Sistine Chapel ceiling frescoes along with the plethora of priceless treasures contained inside. Beyond standard visits to the Vatican Museums, extended tours will take you to admire Raphael's luminescent Transfiguration, Da Vinci's pensive St. Jerome in the Wilderness and Caravaggio's heartbreaking Deposition of Christ. Then there are other timeless favorites like the Hall of Maps, Gallery of Tapestries and the stunning chambers showcasing Raphael's frescoes including the iconic School of Athens. Along the way, you'll see sculptures like the Laocoön, the Belvedere Apollo, the Belvedere Torso (notice the resemblance to Jesus's torso in Michelangelo's Last Judgment?), and much, much more.
The largest church on the Italian peninsula and among the world's grandest, St Peter's Basilica is one of the holiest of holy places in Catholicism. See Michelangelo's iconic Pietà and the breathtaking dome he designed, Bernini's chair of St. Peter and masterful bronze baldachin, Bernini's exquisite Papal altar.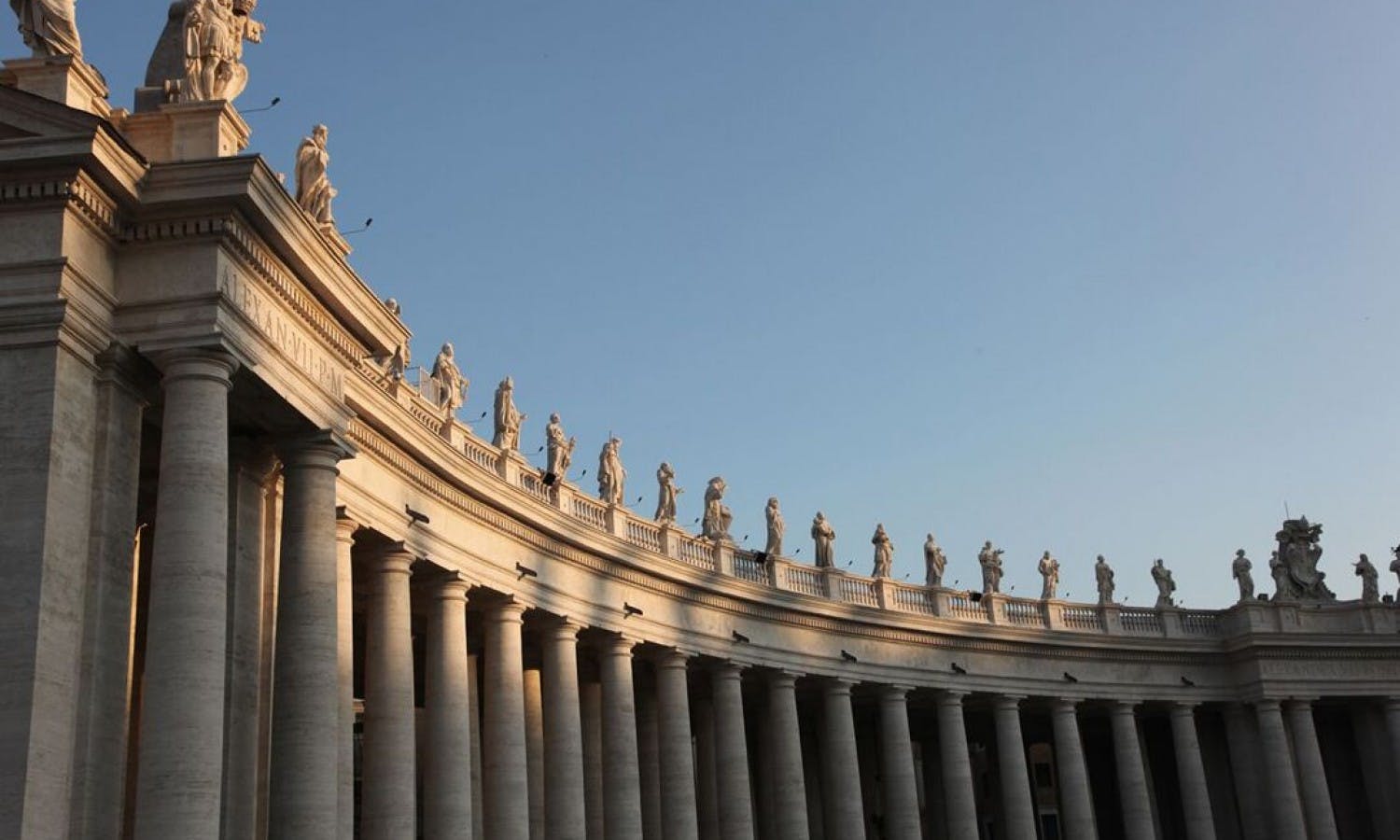 St. Peter's Basilica
A Potential Third Day
There's never two without three. If you can stretch your visit by an extra day, you might even want to take the opportunity to expand your horizons and see what lies beyond Rome. An organized day trip is a good way if you want to take the pain out of planning them. Highly recommended are visits to Pompeii and even southern Tuscany for memorable experiences that will leave lasting impressions in your heart and soul.
Here are some options for you:
Capri
Be warned, if you visit this amazing paradisiacal island, you're not going to want to leave. See the beaches, explore the world-famous Blue Grotto and sip some local 'limoncello'. This is where the Caprese salad all began so you'd better try that too!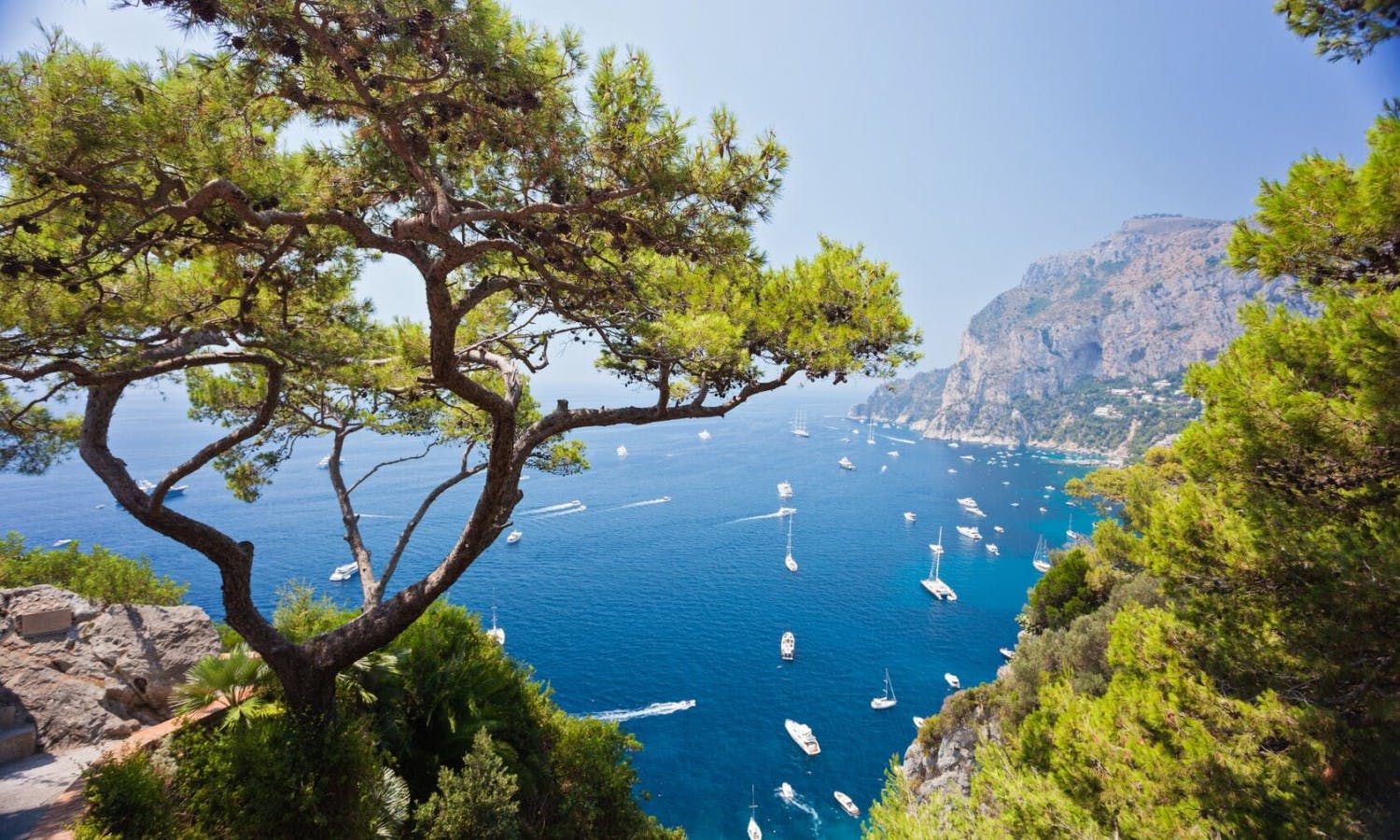 Capri
Pompeii
In 79 AD, Mount Vesuvius erupted in a 24-hour fury so fierce that it took the lives an estimated 16,000 people and brought life to an abrupt halt. Today, Pompeii is frozen in time. Many artifacts remain so perfectly preserved from the hardened ash, including human beings in midflight. Visit the excavations, and if you're feeling brave, climb to the top of the still active Mt. Vesuvius to look inside the crater and catch breathtaking panoramas of the Bay of Naples.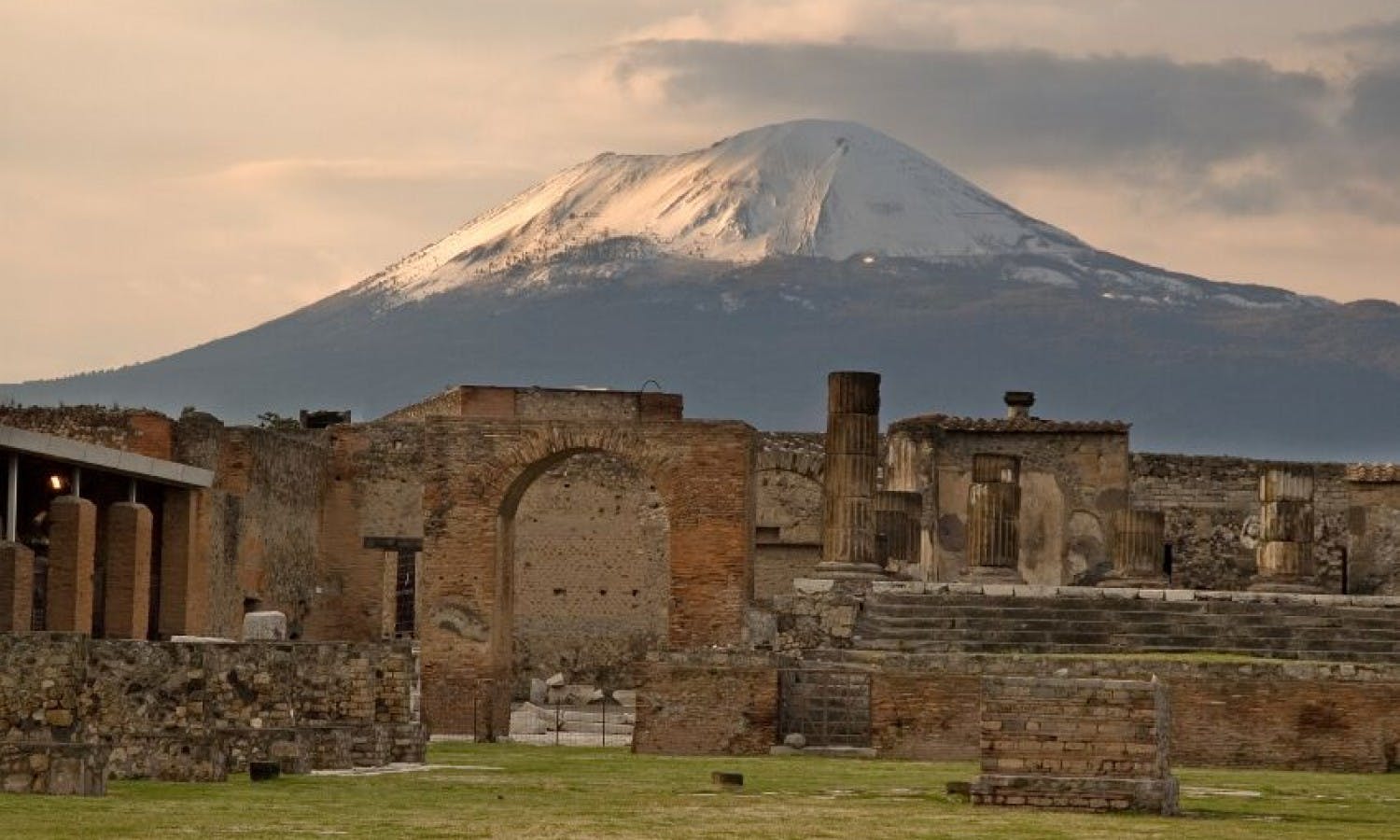 Pompeii
See any or all of these places with City Wonders, which takes a lot of the hassle out of the planning by delivering you right to the front door. Skip the lines and see everything worth seeing with your local expert guide. Book your tours here:
Colosseum, Roman Forum and Rome full day city tour
Or if you just want to book one half of day one with them: