Lush rolling hills, centuries-old villages with imposing "duomos" and squares bathed in sunlight are probably the first images that come to mind when you hear the word Tuscany. But it's so much more than that. Here's a summary of a weekend getaway in Northern Tuscany with our compilation of what to do and where to eat!
Think Tuscany and I'm sure you spontaneously go for Gladiator's golden meadows, white stone villas and dusty roads winding through the countryside. Fair enough. Many areas of Central and Southern Tuscany fit that description like a glove, but Northern Tuscany, the historical Lunigiana and more specifically the provinces of Massa Carrara and Lucca are equally beautiful and full of surprises.
For example, did you know that the opening scene of the Bond film Quantum of Solace was shot in Massa Carrara? That's also where you'll find the Lardo di Colonnata, a tasty and delicate type of bacon that is famous way beyond Tuscany. But let's start our road trip.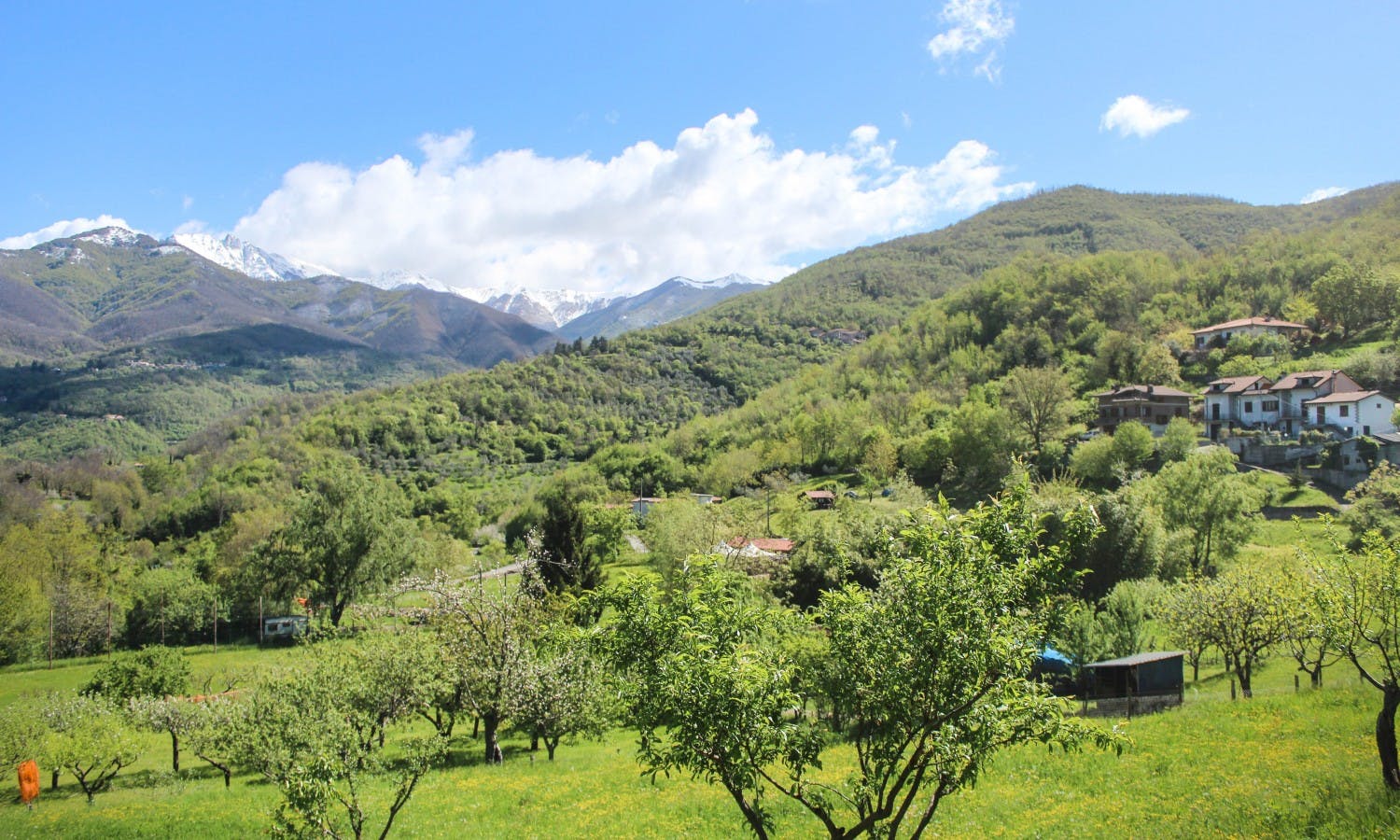 Tuscan Landscape
A rainy day in Lucca: old stones and tasty food
Our first encounter with Tuscany was rainy, grey and cold. But we hadn't driven three hours from Milan to let a little rain ruin our getaway weekend, so we set off for Lucca.
Lucca is famous for the thick walls surrounding the old medieval town and for its main square, piazza Anfiteatro, which is perfectly egg-shaped. That's where we found a lovely flower market and some creative souvenir shops. We had lunch at Gigi, an artsy locals' joint with colorful walls and a bicycle hanging from the ceiling. The antipasti of cold meat and cheese, the pasta and desserts were everything we expected from Tuscany: fresh, oh so tasty, varied and affordable.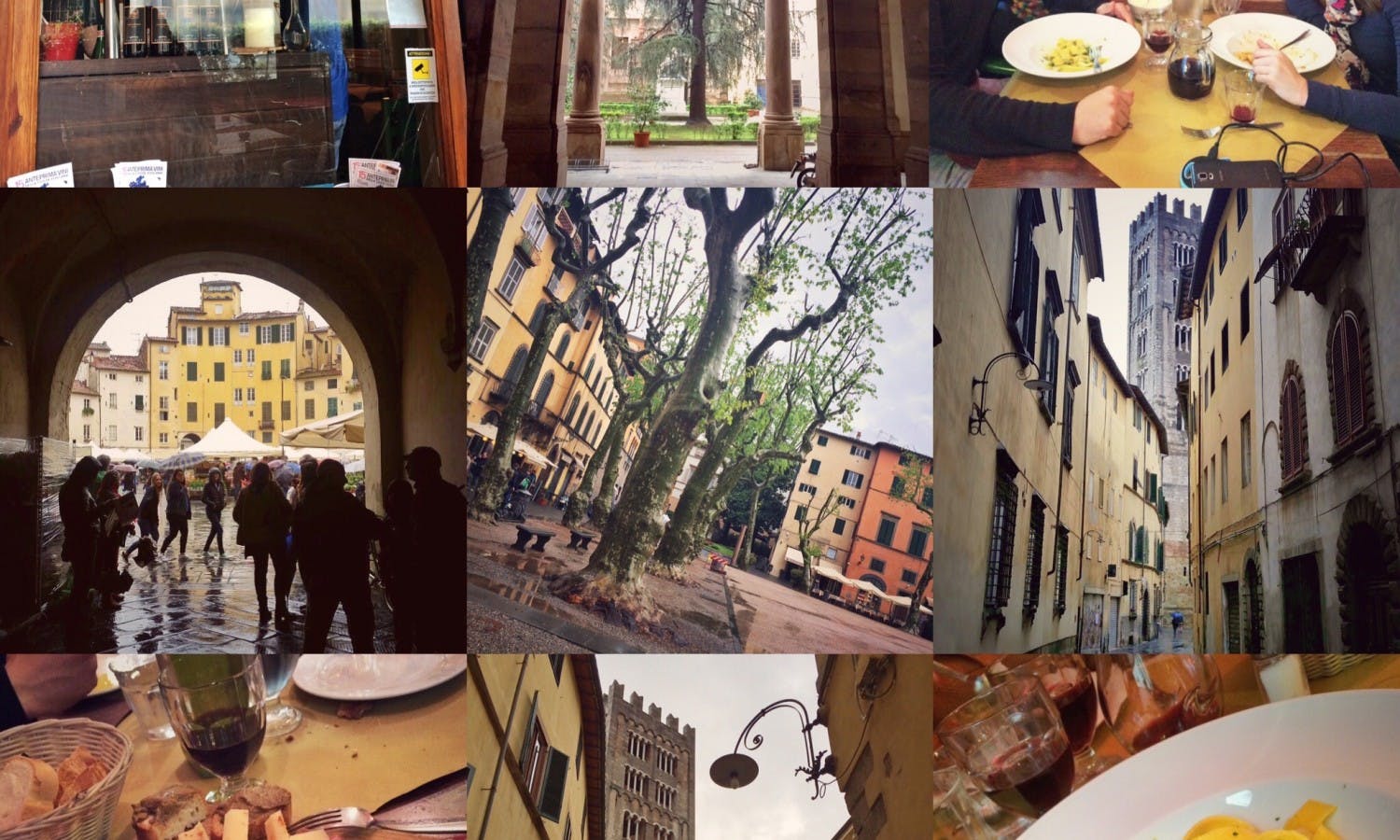 Cuisine in Lucca
From the churches of Lucca to a wine tasting in Montecarlo
We visited the stunning Basilica di San Frediano, with its bright gold and blue paintings on the exterior wall and the Piazza San Frediano, surrounded by a maze of lovely narrow streets and characteristic shops. Later, we made one last stop at Fattoria Borgo la Torre, in the nearby village of Montecarlo just outside Lucca for some well-deserved wine-tasting. Because, you know, a trip to Tuscany is not complete without tasting Nature's  products.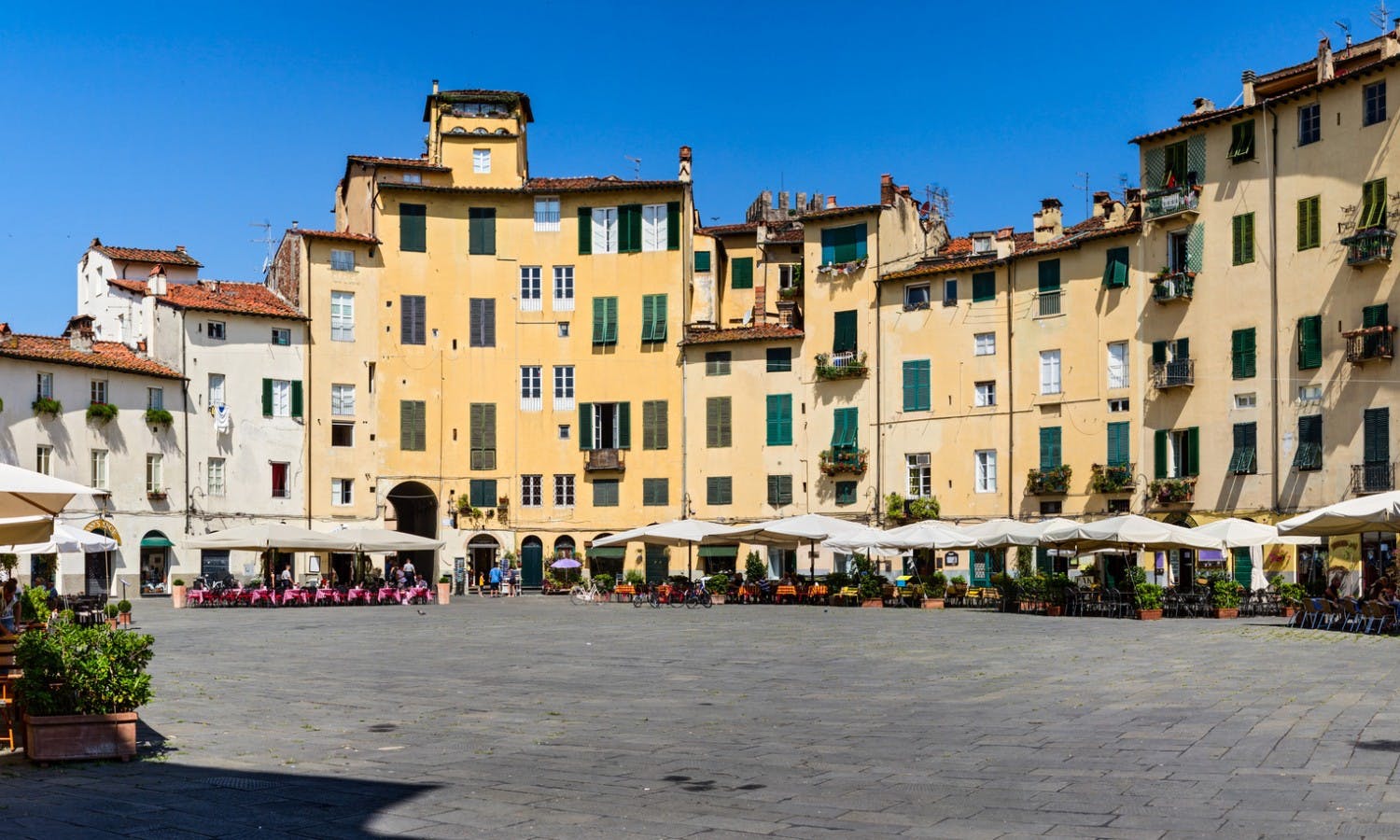 Piazza Anfiteatro Lucca
Fivizzano, the Florence of the Lunigiana
That evening, we went back to Fivizzano, a charming medieval village in the heart of the Lunigiana. In the Middle Ages, the Lunigiana was famous for its many castles and is now called la terra dei cento castelli (the region of the hundred castles). Many of them are still, to this day, well preserved, such as the Verrucola Castle in Fivizzano. The archetypical main square of Fivizzano and the surrounding antique palazzi are definitely worth a visit – and don't get me started on the delicious chickpeas farinata to be had at the local pizzeria on Piazza della Libertà.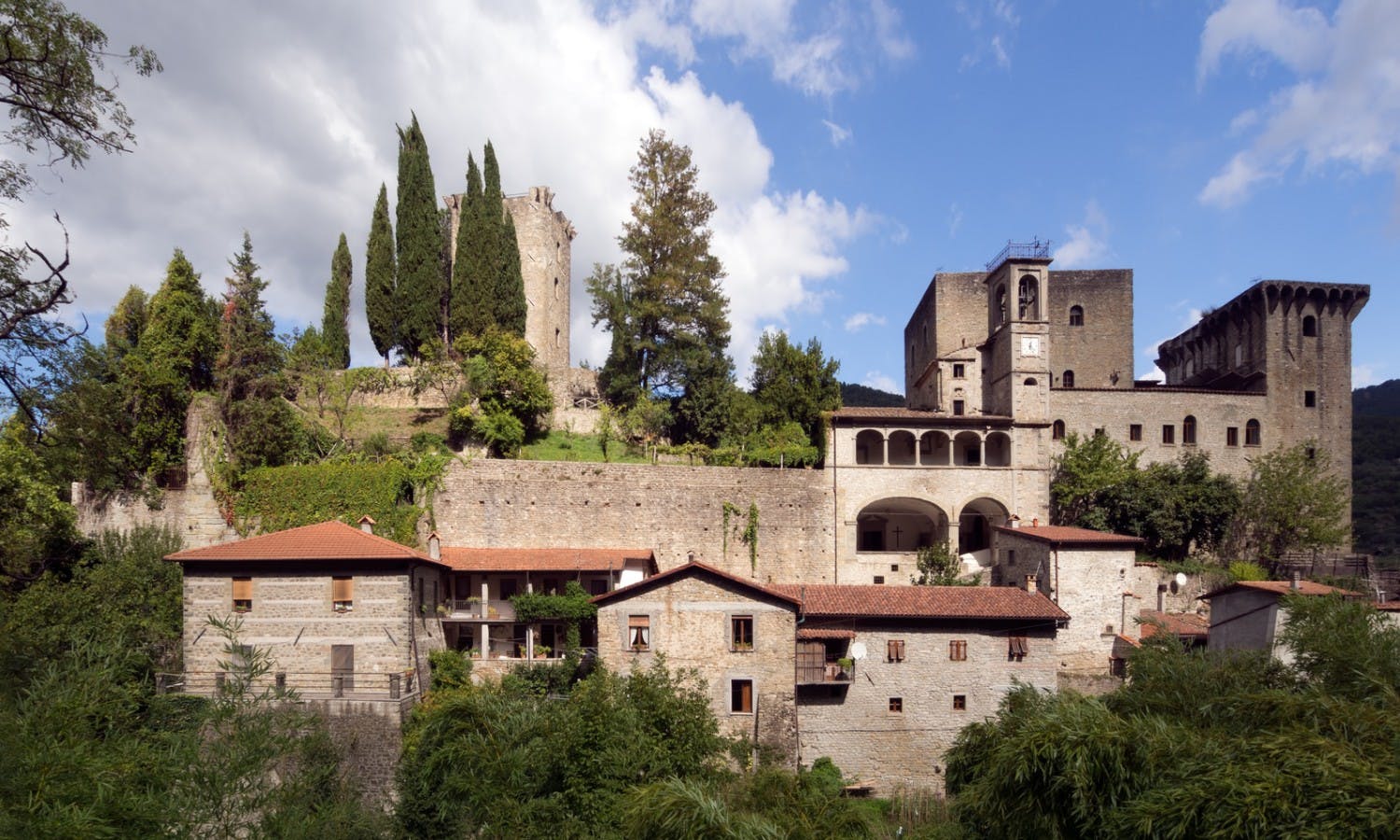 Verrucola castle
Back to the Middle Ages and more tasty food
The stunning views of the dimly lit castle compelled us to go for a walk down the narrow stone streets, which, centuries ago, formed the center of trade and commerce around the castle. The Lunigiana is also famous for its paniggaci, a sort of round, flat bread, baked in a typical terracotta oven. We ate it that evening accompanied by cold cuts of ham, salami and cheese at Il Giardinetto.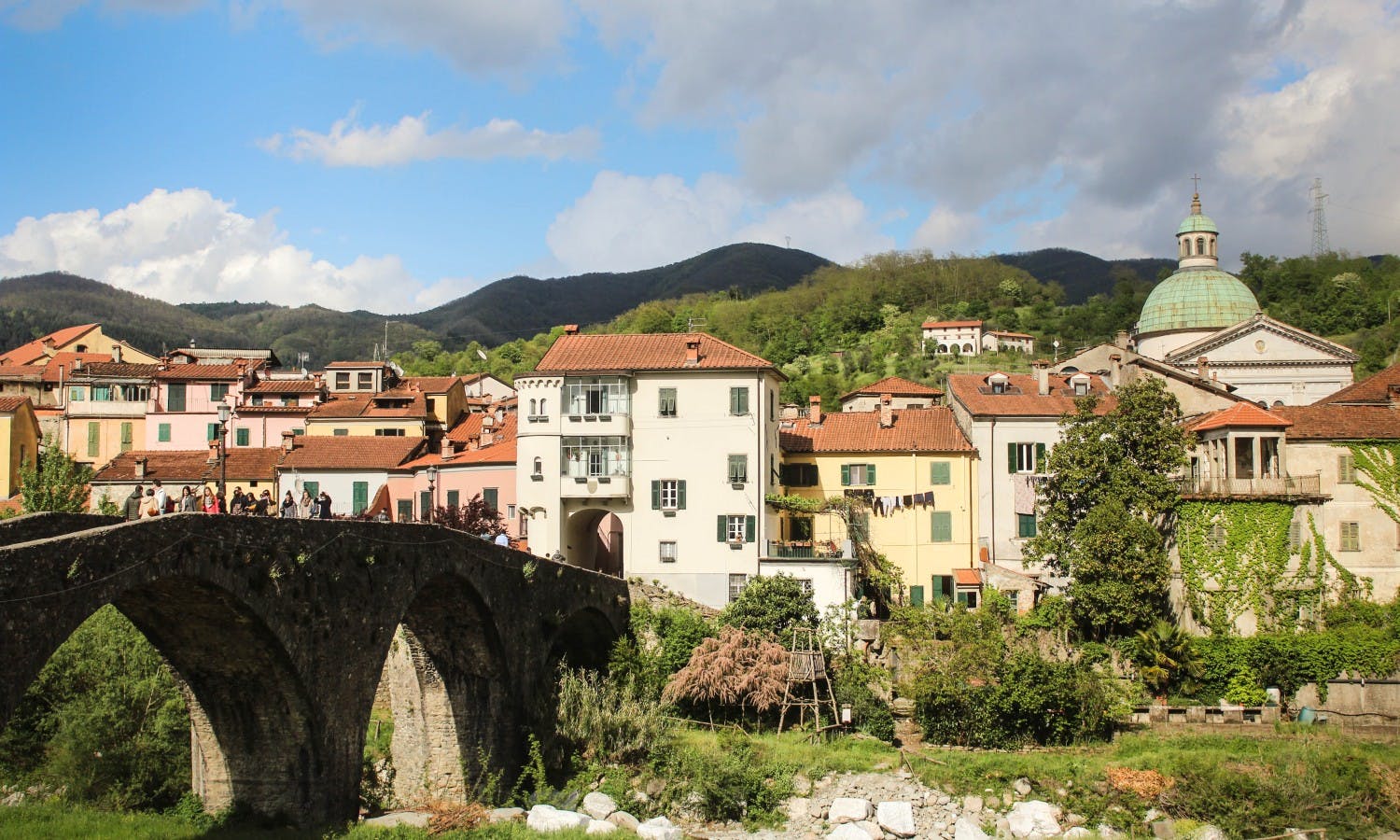 Pontremoli
The Via Francigena, Pontremoli and its bridges
The Via Francigena is the ancient pilgrim route between Rome and Paris – some even say London. We drove down the Via Francigena to the beautiful village of Pontremoli, passing other medieval towns that seemed frozen in time.
Pontremoli is famous for its stone bridges with beautiful postcard views of the high Apennine mountains. We found yet another flower market by the lovely arches on the main squares, Piazza della Republica, Piazza del Duomo and its bell tower, la Torre del Cacciaguerra. The best thing to do in Pontremoli is to wander off the main squares into the lovely, steep cobblestone streets towards the medieval castle, il Castello del Piagnaro, which offers a spectacular scenic view of the whole town and countryside.
Before you leave, don't miss the Porta Parma, the old town gate. Buy some souvenirs – in particular, some dried mushrooms or pasta sauce from the mushroom shop by the Duomo – and have a glass of local wine at an enoteca overlooking the river. Mivida Bar is good.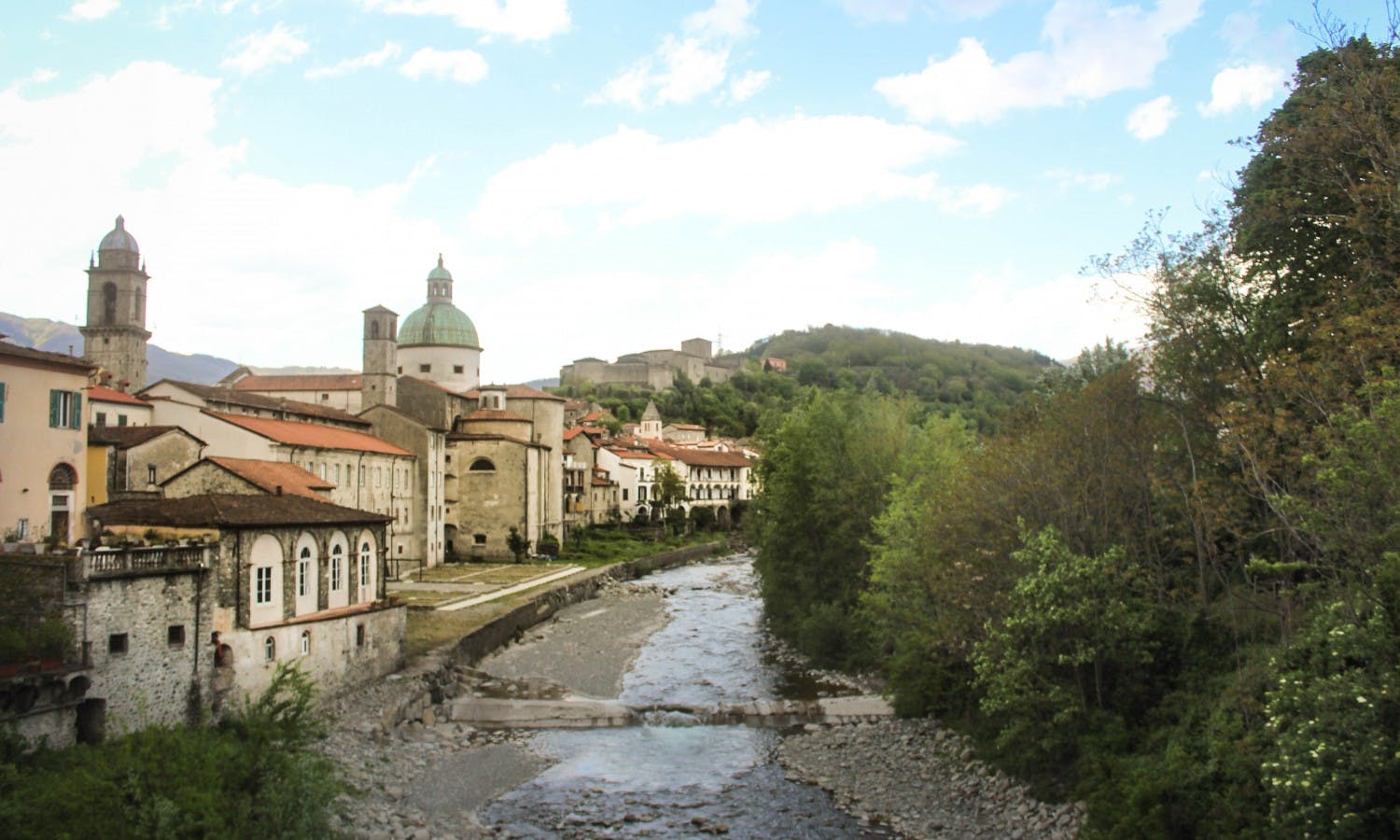 Pontremoli bridge
Borgo di Filetto in the Lunigiana and … more tasty food! 
Many lovely stone villages are to be found scattered across the Lunigiana but Borgo di Filetto in Villafranca is a must-see. You access the main square located high up on the hill through two main access gates and then it's up to you to get lost in the maze of squares, gardens, arches, narrow streets and courtyards.
On our way back to Fivizzano, we stopped in an Agriturismo at random, la Casa dei Turchetti, and discovered an Eden of nature and food. Hiding in the mountains, between earth and sky, this beautiful stone farm also offers a delicious menu of homemade pasta (try the ravioli; they're to die for), local meat, and original desserts that you won't want to miss. We recommend the antipasto composed of a selection of bouchées, mini pies and cold meat.
The bottom line is: visit the province of Massa Carrara and Fivizzano if you get the chance, have some exquisite Tuscan food and fall in love with the sleepy villages, the quiet charm of the many castles and the sensational countryside surrounded by white-peaked Apuan Alps.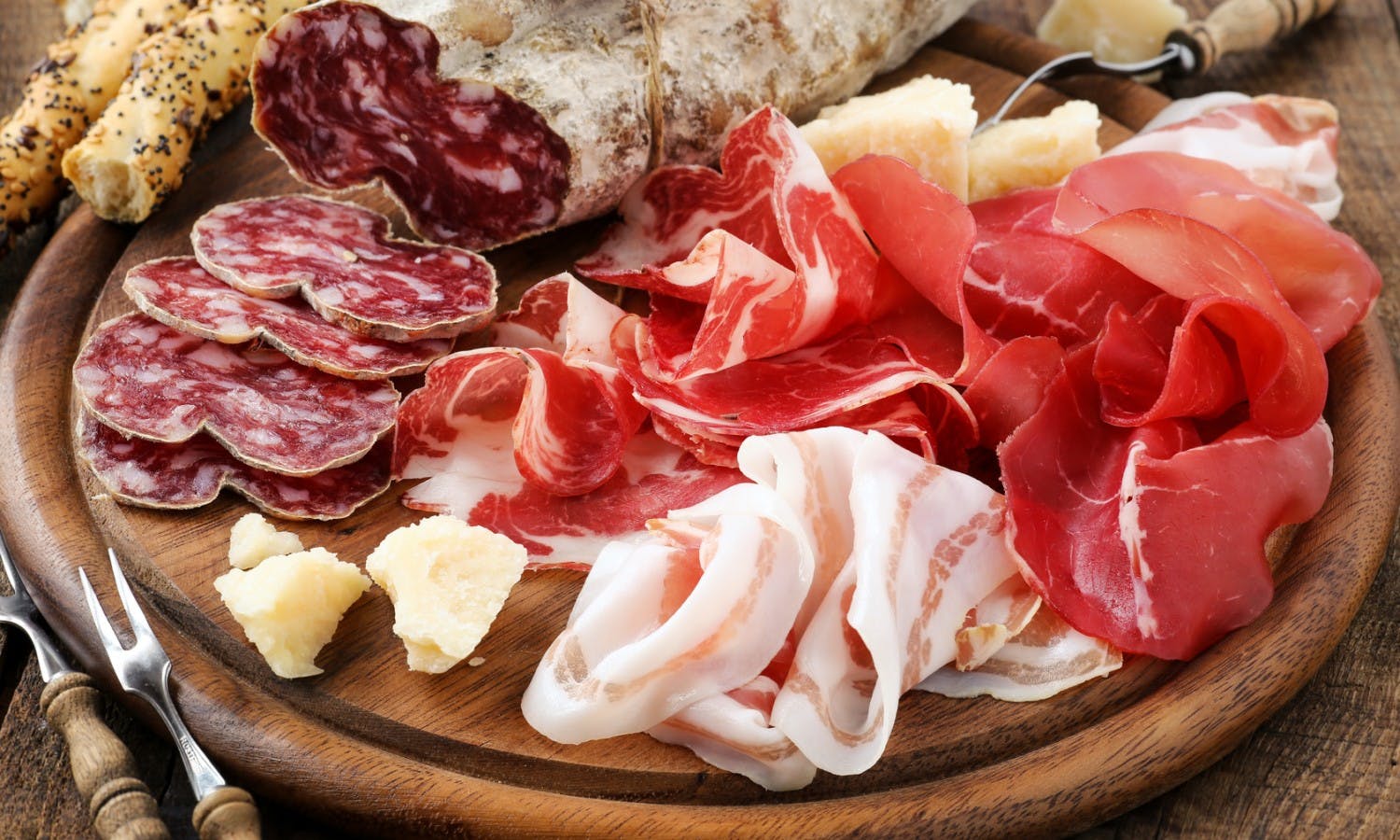 Tuscan food to fall in love