Located at the tip of the boot (of course in the south of Italy), Reggio Calabria is a balcony that overlooks the beautiful view of the Straits of Messina, which separate Calabria and Sicily.
With the sea in front and the Aspromonte behind, Reggio is a unique city, combining the soul of the mountains with that of sea. The traditions of shepherds and fishermen meet, creating a fascinating mix, made even more enjoyable by the mild climate: warm but windy in the summer, and with a temperature that never drops below 10 degrees in winter!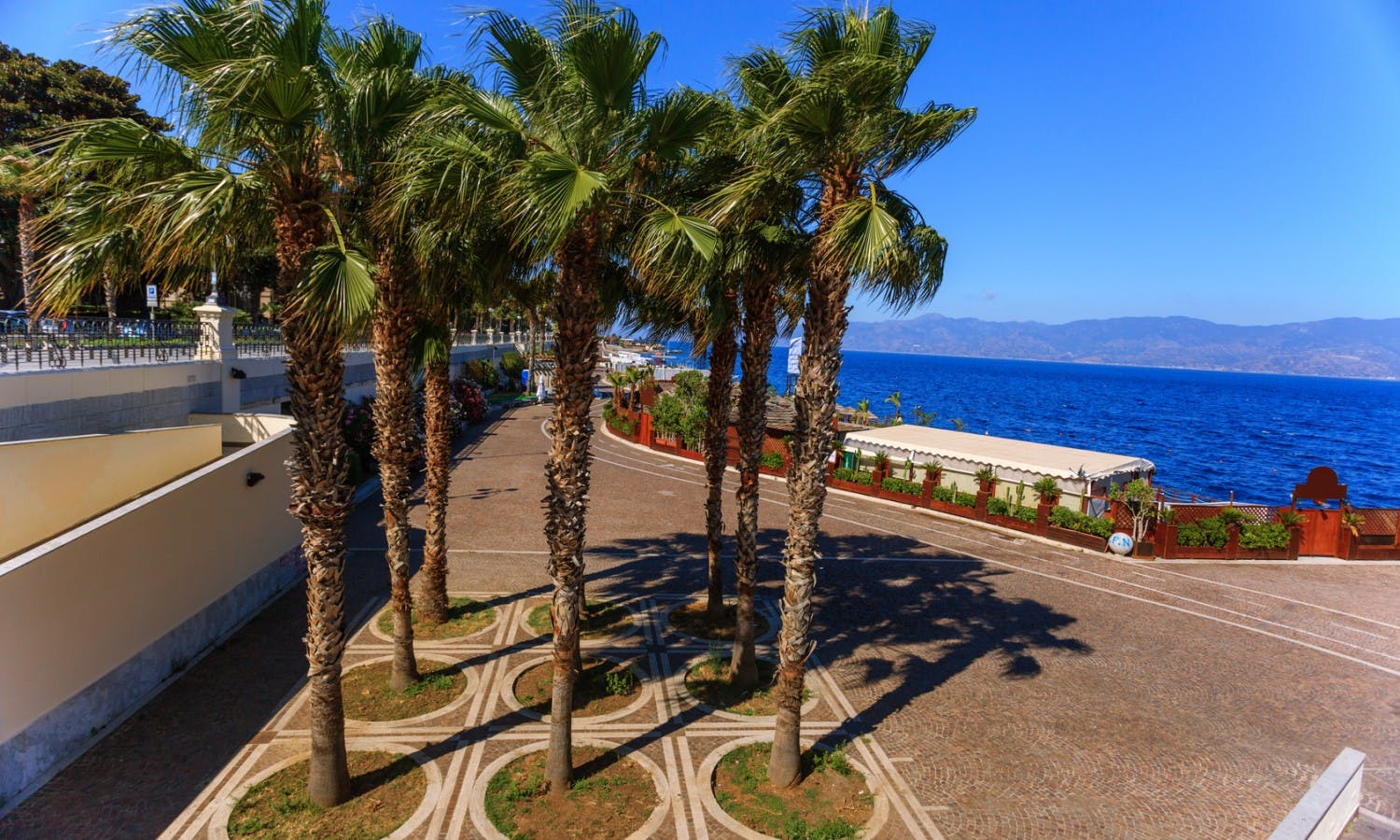 Via Marina Lungomare Falcomata Reggio Calabria
Must eat
Any dish you eat here will be good, filling, and won't empty your wallet! That's why it's worth tasting everything, from fish to meat, from pizza to desserts, from meats to cheeses.
If you like spicy food, you cannot miss the typical 'nduja: a soft and particularly spicy sausage. Another characteristic sausage is the soppressata, which is made of pork.
Regional fish includes cod, swordfish and stockfish.
Regarding meat, you should try the frittole – but be careful! It certainly cannot be defined as a light meal. It is prepared by cooking pork rind, pork meat and other less noble parts of the pig!
I love pasta, and I love eating homemade maccheroni: a special pasta al dente topped with delicious goat sauce.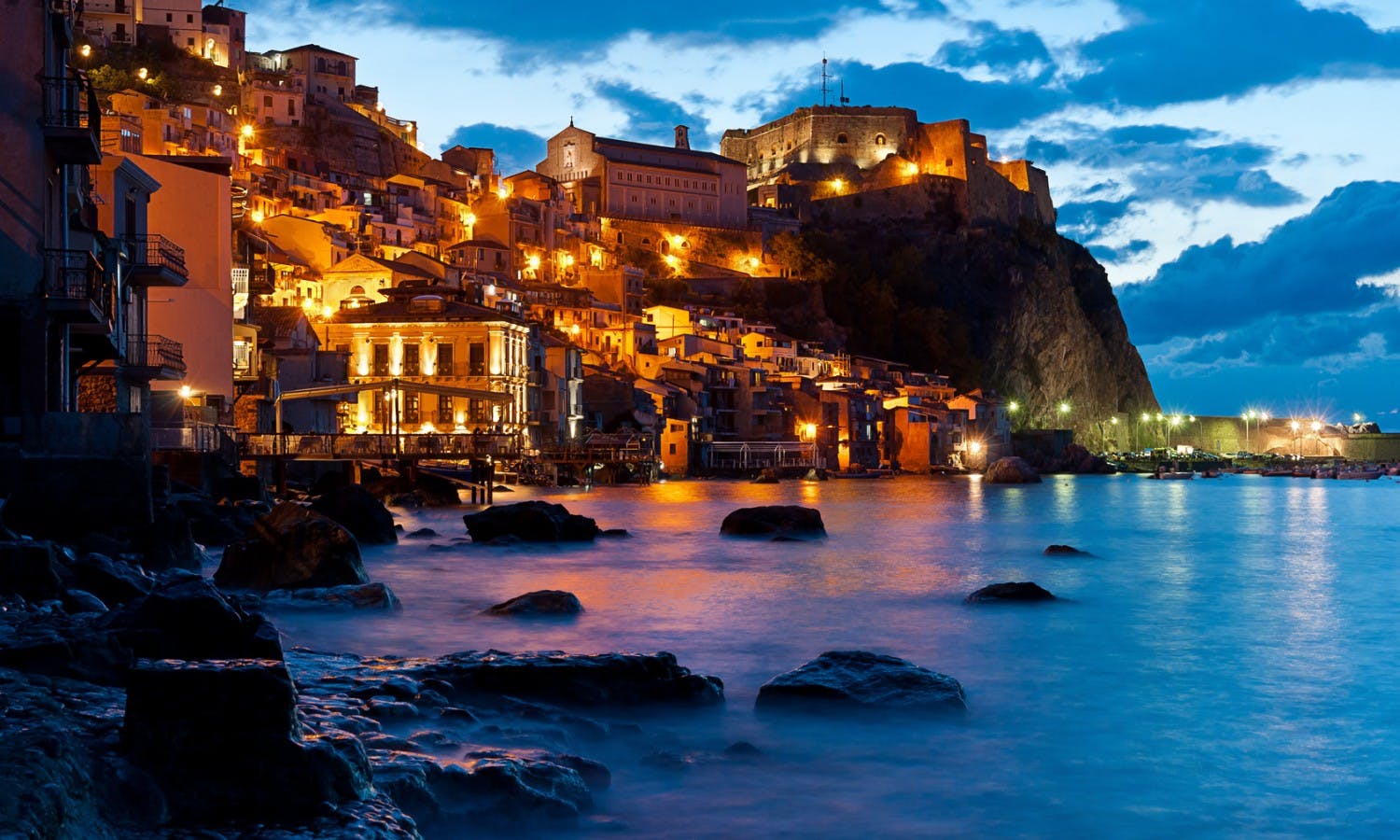 Scilla by night
Must drink
Calabria has different regional wines and those of Reggio are the red Bivongi and the white Greco di Bianco.
Calabria boasts a century-old tradition in the production of liquorice. The liquorice liquors here are really good! Also appreciated outside Calabria, the Vecchio Amaro del Capo is the local liqueur.
Bergamot is a citrus fruit unique in the world, which is found only in the coastal Ionian area of Reggio. The farmers use it to make perfumes and liquors like the Bergamino.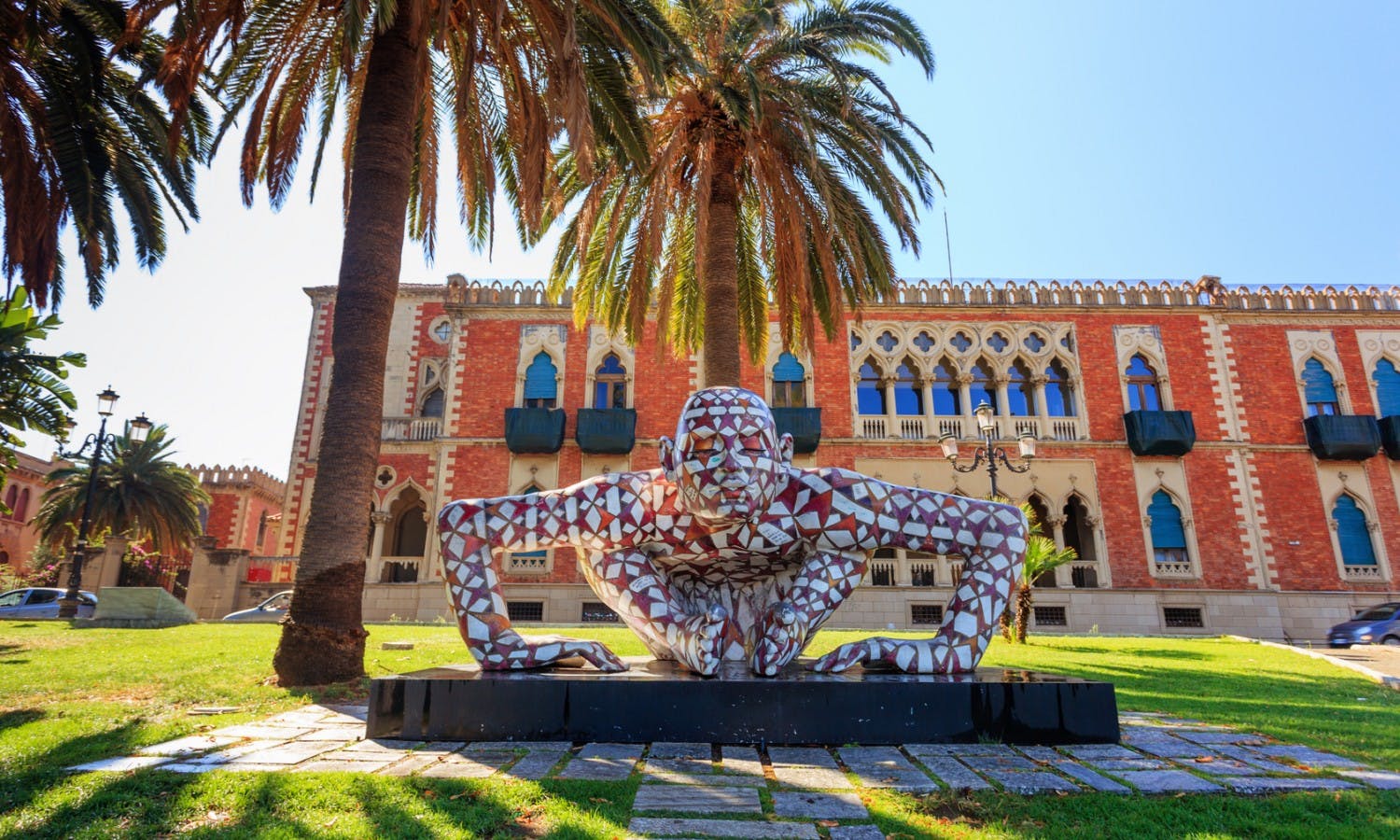 Via Marina Villa Zerbi Reggio Calabria
Must do
In Reggio Calabria you should stroll along the fascinating seafront (the poet Gabriele D'Annunzio called it "the most beautiful kilometre of Italy"!), eating a tasty gelato.
It's worth visiting the Museo nazionale della Magna Grecia to admire the Bronzi di Riace, known all over the world as the "Riace Warriors": two full-size Greek bronzes of naked, bearded warriors, cast about 460–450 BC and found in the sea near Riace, in Calabria, in 1972.
On a sunny day (practically always!) you should bathe in Scilla – 20 kilometres from Reggio – and relax in its crystal clear sea that reflects a lovely castle and colourful fishermen's houses.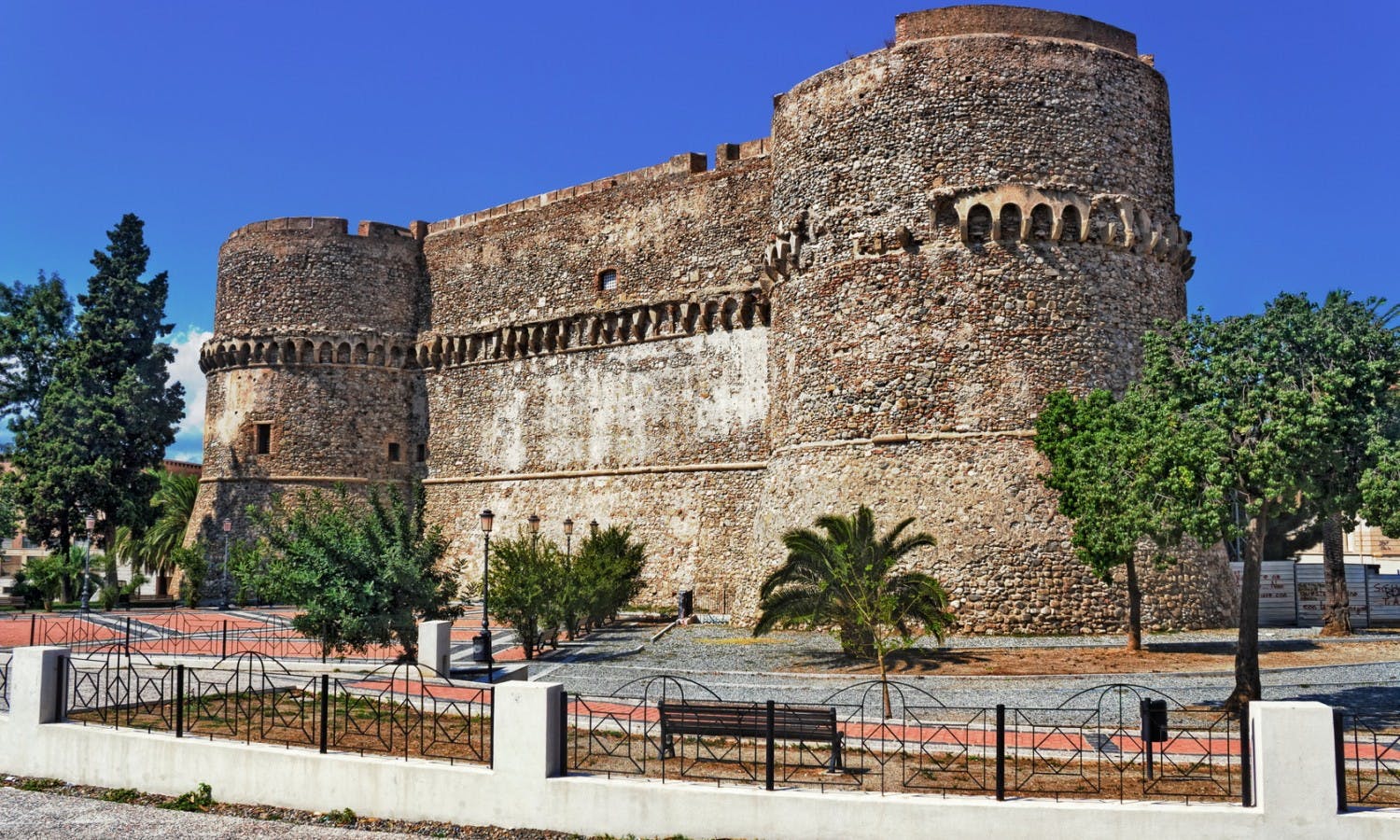 Castello Aragonese
Top tips
If you come to Calabria, you should be patient (things never happen on time!), but keep calm. The relaxed, welcoming and warming attitude of locals is infectious!