Whether you're planning a Christmas shopping trip or in desperate need of a reprieve from the cold, the end of the year is as any to get away. Here are some ideas for where to travel in December.
From the beautiful beaches in Miami to the romantic aura of Paris, Musement shares five places to travel in December that are suitable for any type of holiday season you have imagined.
1) Las Vegas
Las Vegas' innate propensity for entertainment makes the city a great destination for December.  Whether you want to partake in some rowdy nightlife or enjoy a spectacular live show, there is no shortage of options to keep your dance card full. Also, New Year's Eve in Vegas is a non-stop party extravaganza!  The strip is closed to traffic from 6pm to 3am, creating the perfect atmosphere for a massive block party illuminated by a stunning firework display. To round out your Sin City getaway, head to the Grand Canyon or Hoover Dam for the day.  Take care to start planning your December Vegas trip in advance as you won't be the only one with that idea.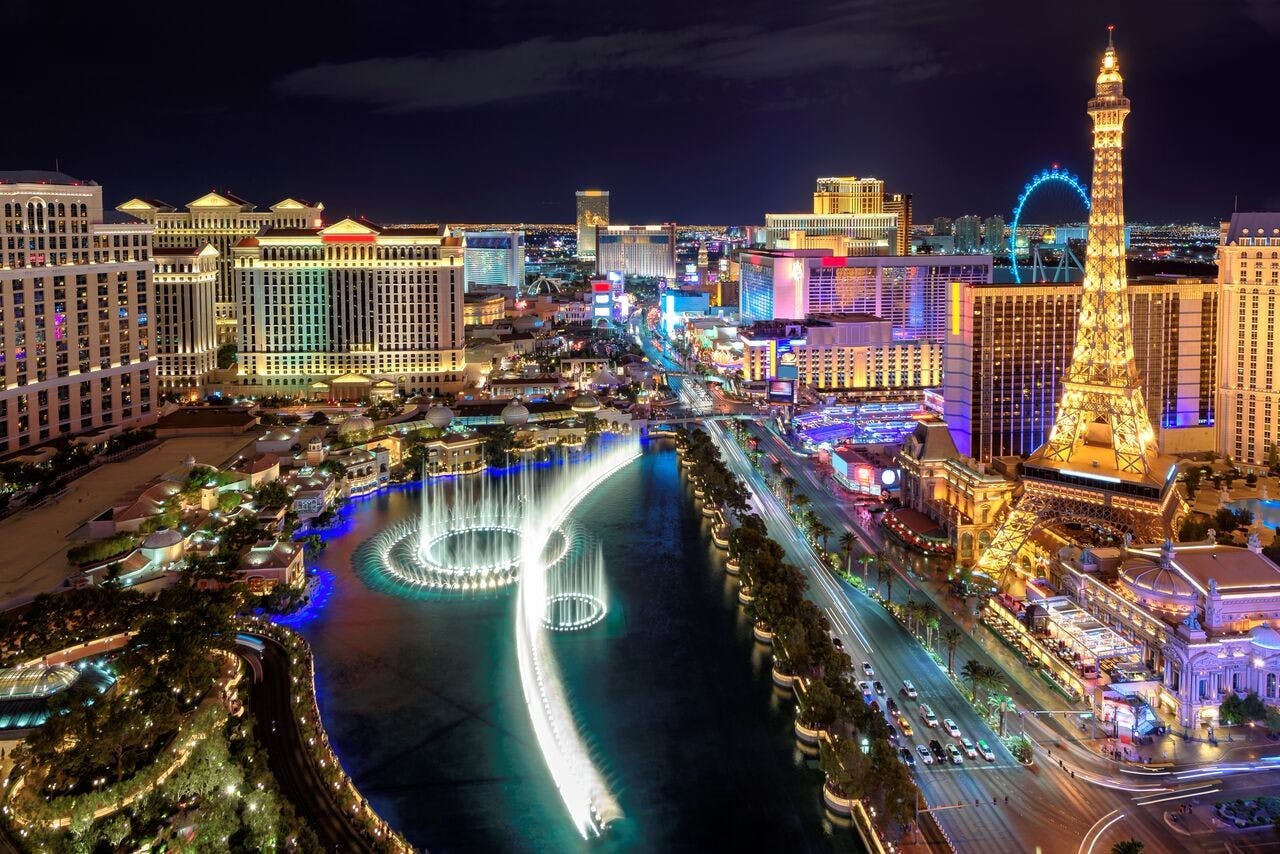 Las Vegas City Lights from above
2) Quebec City
If you love Christmas and want to head to a veritable winter wonderland this December, Quebec City is perfect. The lights, seasonal decorations and snow all enhance the city's magical atmosphere. Not only will walking through the narrow cobbled French colonial streets warm your heart despite the bitter cold, but there are also plenty of Christmas Markets to shop for gifts as well as old-fashioned candlelit taverns where you can savor a  festive holiday dinner. Don't miss the spirited New Year's Eve Celebrations, complete with fireworks, outdoor concerts, a midnight countdown and street parties.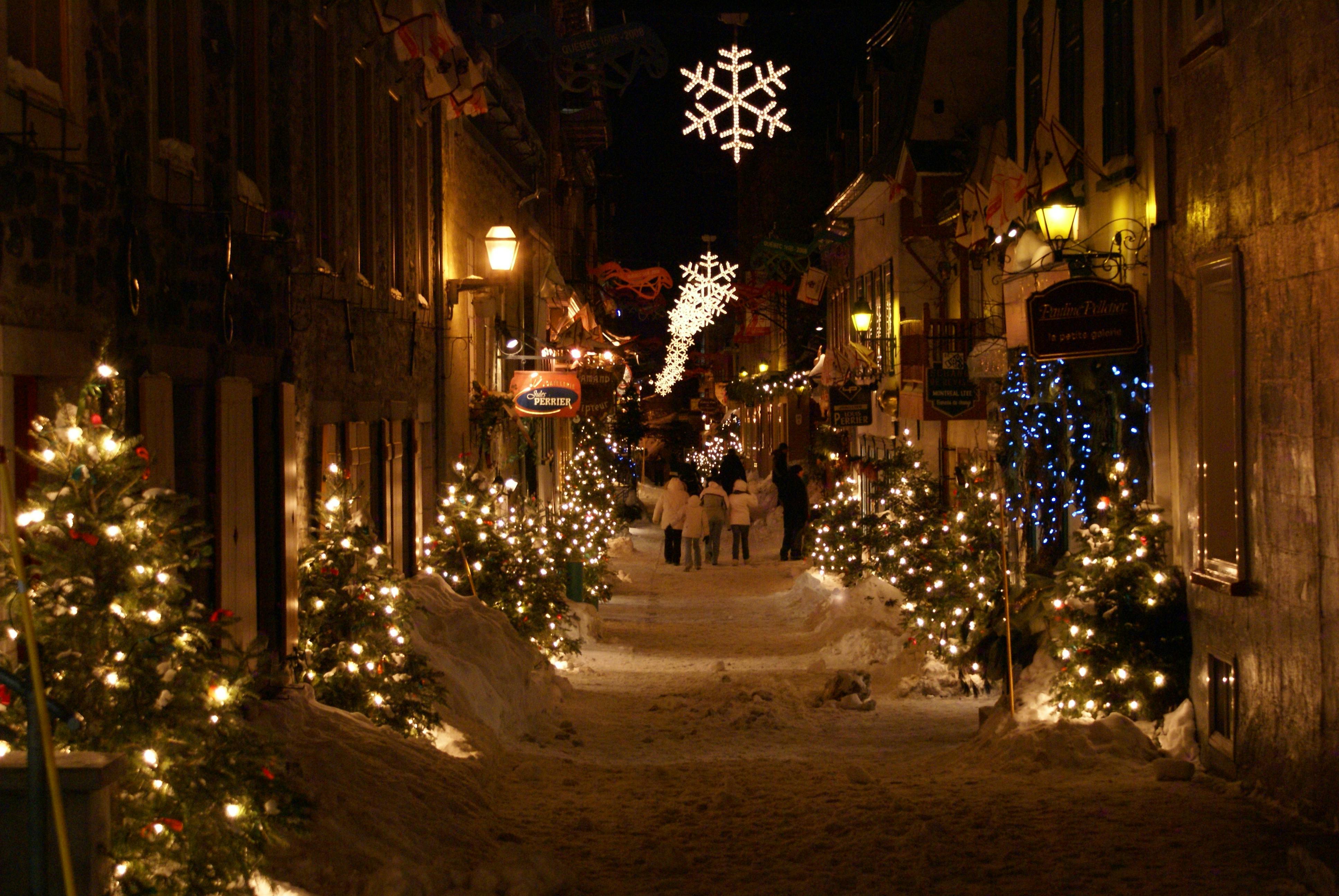 Quiet night in Québec city, Photo credit: pfala via Visualhunt.com / CC BY-ND
3) New York
New York City's typical excitement is further enhanced by the holiday season, complete with plenty of sales that intensify the shopping hustle. Aside from the usual attractions such as the Empire State Building or the Top of the Rock, both of which offer breathtaking city views, Christmas in New York is an amazing experience in and of itself. Explore the diverse neighborhoods with their wintery charm and even head up to the Bronx to enjoy a meal in the "Real Little Italy". Take your time as you stroll through the city's holiday markets, and–if you're a night owl–don't forget to experience some nightlife in "the city that never sleeps".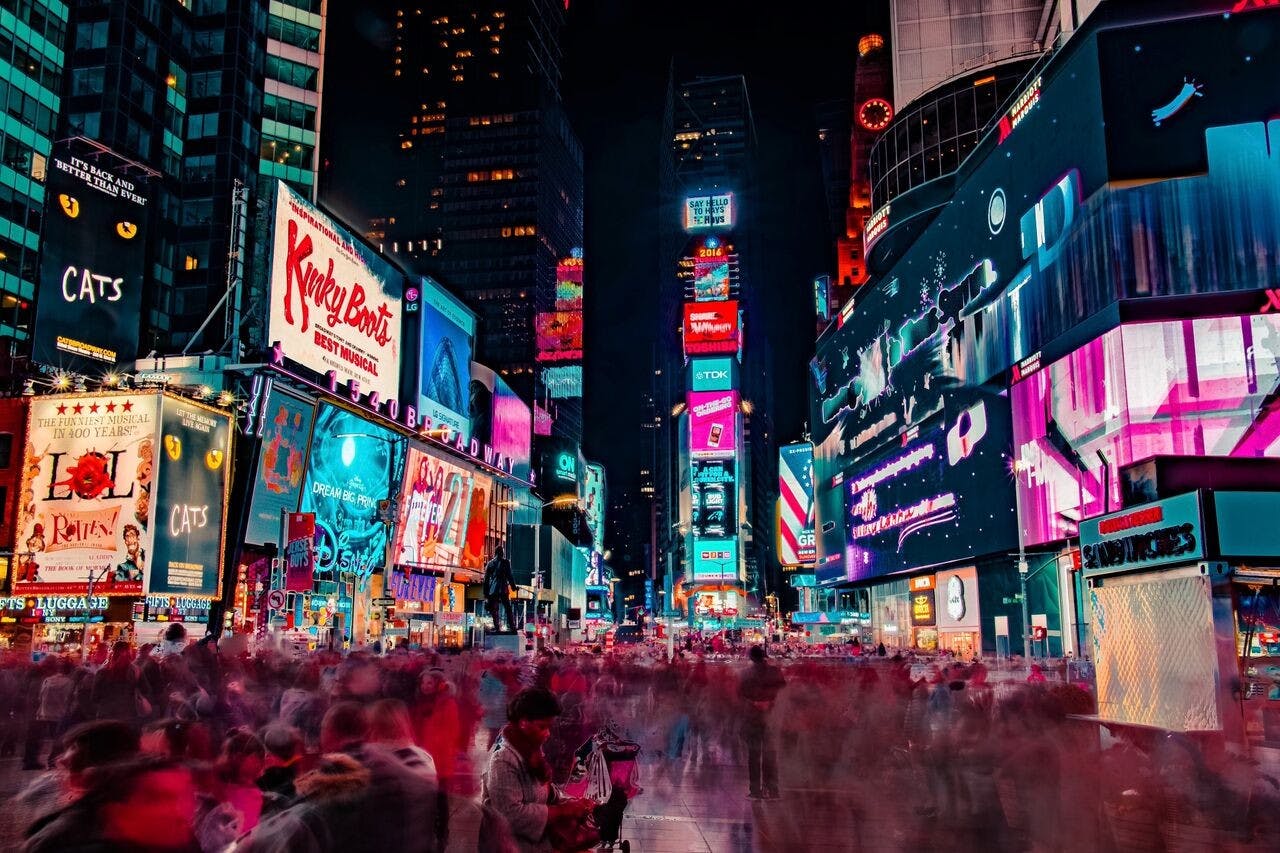 Times Square in New York at night
4) Paris
The City of Light is dreamy in December as the Parisian way of holiday celebration is nothing short of an art. Paris is a beloved romantic destination year-round, although there is something even more extraordinary about the city at Christmas time. Take your pick from decked out shops, adorable Christmas markets, lively Cabaret performances, incredible French food and, of course, the Eiffel Tower and the Louvre, which will definitely be the highlights of your trip!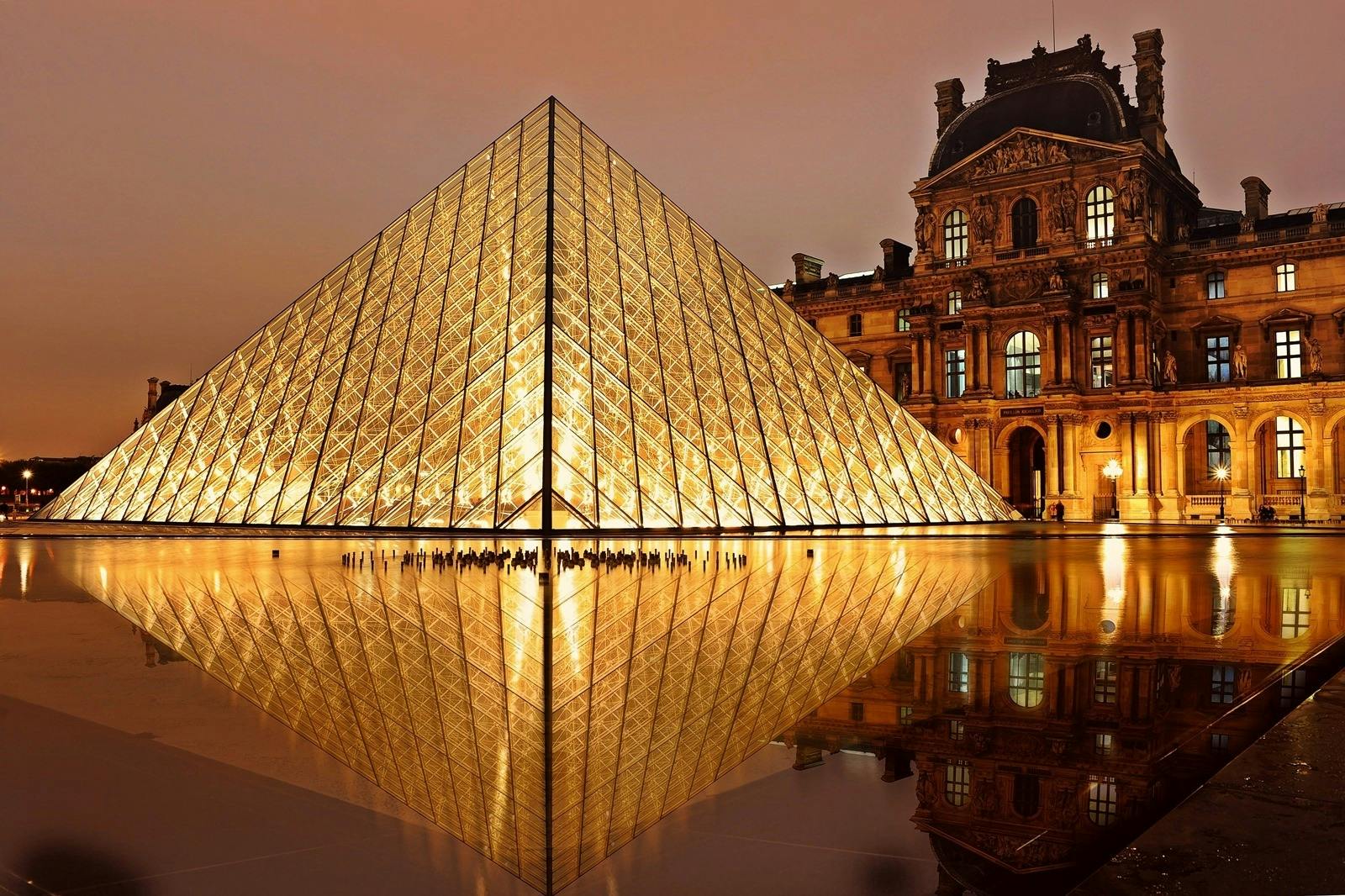 The Louvre at night
5) Miami
Miami is splendid in December with its sunshine, warmth, wonderful beaches and a bunch of exciting activities. The perfect option for families because there's tons of entertainment for the little ones and fun treats for you to discover too! Take your kids to Jungle Island or the Miami Zoo for an exotic animal adventure and immerse yourselves in the tropical Floridian landscape, or take a delicious culinary tour in  South Beach. Head out to explore the surrounding islands as well including the charming Key West or discover the colorful world under the sea while scuba diving or snorkeling.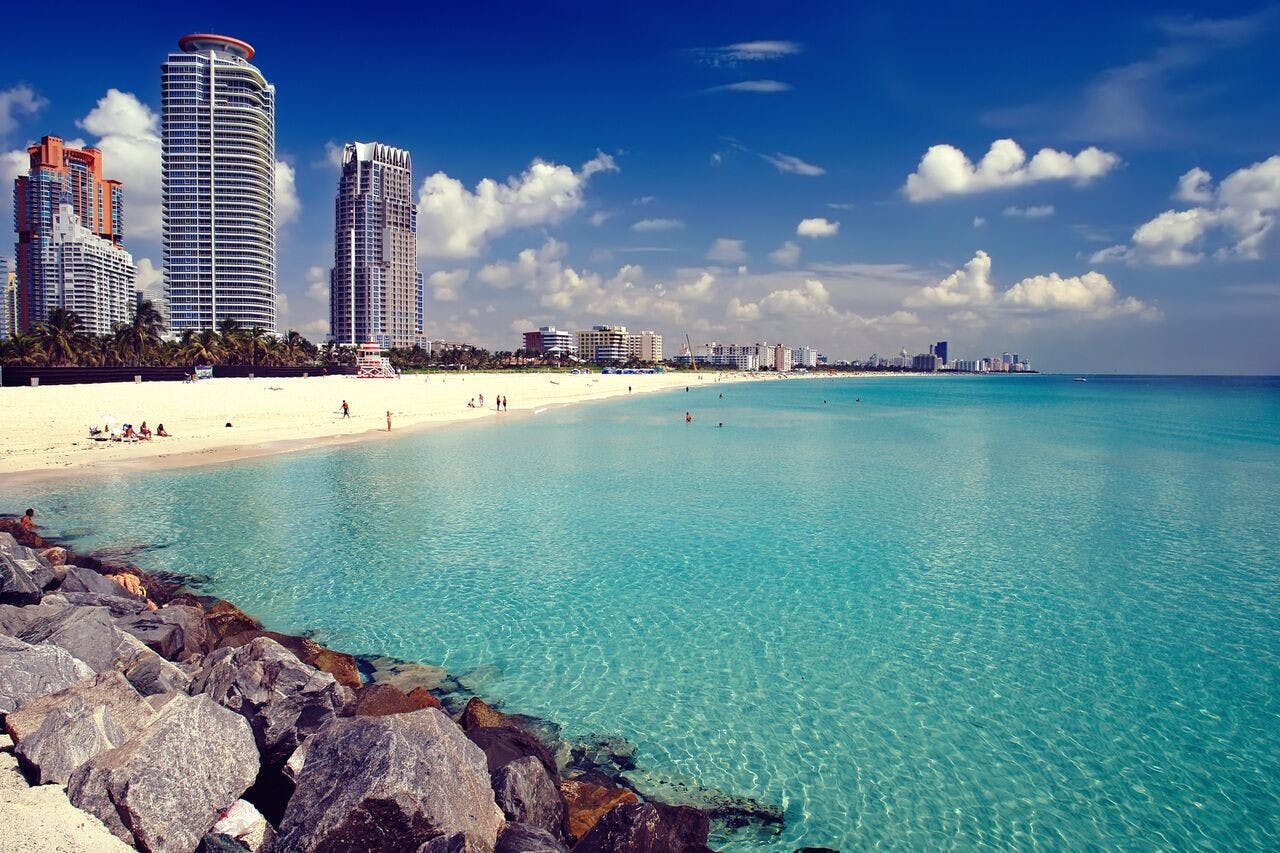 Beautiful beach in Miami