From the romantic canals of Hamburg to the relaxing thermal baths of Budapest, here are some ideas for where to travel in June.
Sunshine, coastline, beaches and waterfalls… just some of the wonderful things that summer brings! Travel to one of these five places to find your perfect June holiday destination.
1. Hamburg, Germany
This impressive port city in Northwest Germany sits along the River Elbe, which flows into the North Sea and therefore earning Hamburg it's well-deserved reputation as Germany's Gateway to the World. This premium location spearheaded Germany's international wealth and power during the medieval era in the Hanseatic League and beyond. Today, it is a lovely canaled metropolis with fascinating history, hip and chic neighbourhoods and diverse gastronomic delights. Explore the Schanzenviertel Quarter for an alternative view of the city with it's eccentric vibe and unique nightlife scene. You can also take a guided tour of Hamburg's 'red light district' (Reeperbahn street) in St. Pauli, where you can find some pretty interesting evening entertainment such as the 'Zur Ritze'; a famous boxing ring restaurant, or dance the night away in one of the many discotheques.
2. Stockholm, Sweden
A stunning archipelago of 24,000 interconnected islands with centuries of history, Stockholm is a wonderful place to spend a relaxing holiday. Accompanied by June's lovely climate, feel comfortably warm as you stroll through the Old Town's (Gamla Stan) cobblestoned streets and admire the ancient architecture or the colorful rows of buildings along the shore. Don't miss Djurgarden Island, home to historical buildings, monuments, museums, galleries, extensive public forests, tranquil meadows and the Grona Lund amusement park. Here, you can spend your day eating well, enjoying a live concert or riding one of the thirty exciting rides! Spend the afternoon relaxing on the shore and watch the yachts make their way through this extraordinary island complex. Or enjoy Skansen, an open-air museum for an authentic Swedish art experience.
3. Trieste, Italy
Have you been picturing the sparkling blue Adriatic and some much-needed warm weather? Then the beautiful port city of Trieste is the place to go this June, situated on the small Italian territory to the northeast of the Adriatic Sea, close to Croatia, Trieste has an interesting history and is well known for its unique combination of Latin, Slavic and Germanic influences. Once one of the oldest parts of the Habsburg Monarchy, their memory is still evident in its remaining architecture. Explore the grand palaces from the ancient empire like Palazzo Gopcevich and the Palazzo Scaramagna. Due to Trieste's lesser-known reputation among Italian coastal cities, its surrounding beaches offer a tranquil refuge from some of Europe's famously overcrowded beaches.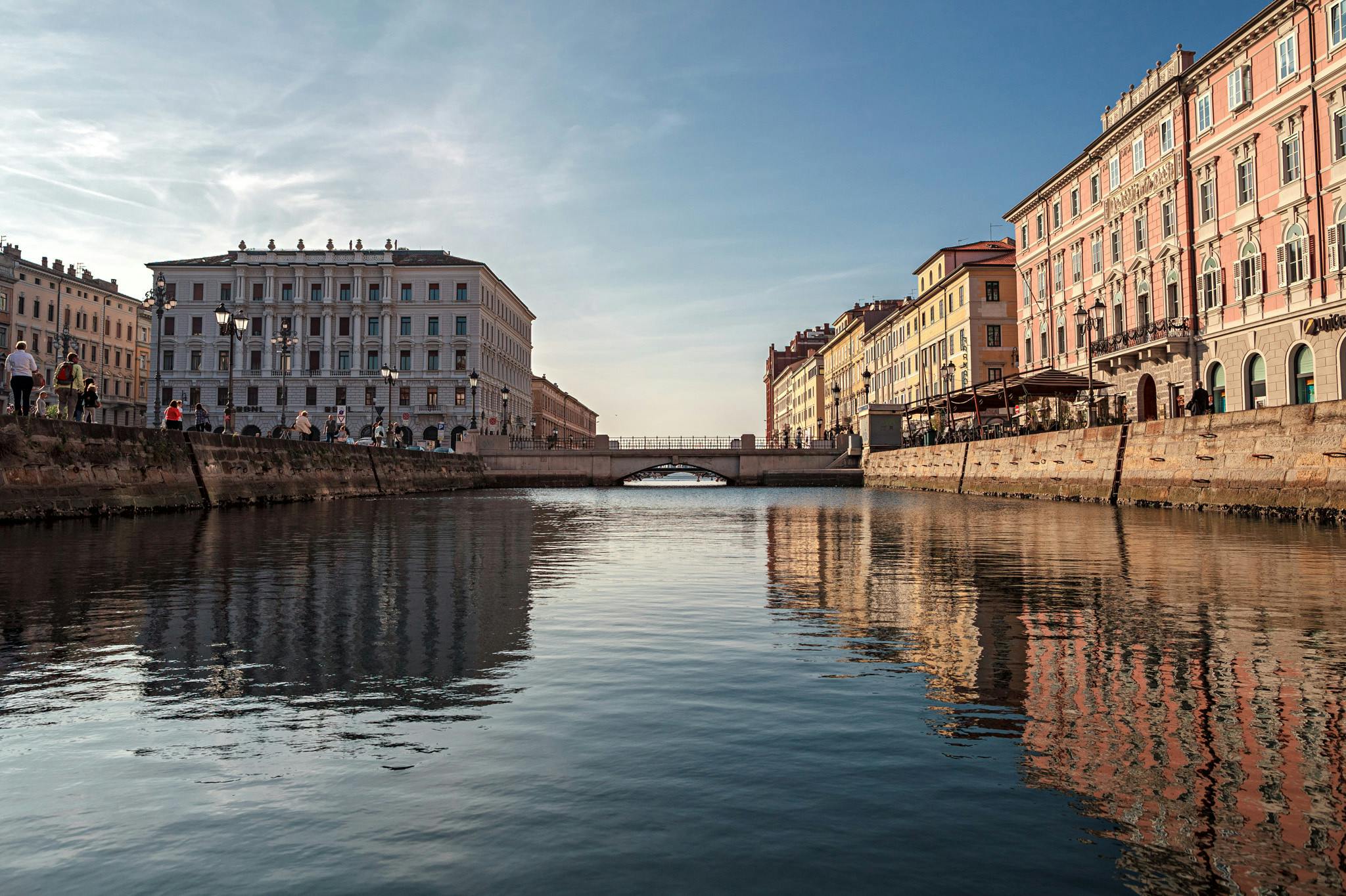 Trieste, Italy, Photo credit: "Stròlic Furlàn" – Davide Gabino on Visual hunt / CC BY-ND
4. Faro, Portugal
The southernmost city of Portugal's spectacular Algarve region, Faro is an enchanting beach destination. Although many of the beaches require a bit of walking to get to, there are a plethora of pristine beaches to be found like Praia de Faro, the most accessible. It's known for surfing, body-boarding and many other water sports. The kid-friendly Praia de Faro boasts an assortment of cafes and restaurants. While you're enjoying your beachside vacation, be sure to try some authentic Portuguese food, for some great tips on where to start your gastronomic adventure, check out these ten essentials of Portuguese cuisine.
5. Budapest, Hungary
Situated on the majestic Danube River, Budapest is quite a romantic city to explore. From chic neighbourhoods, exciting nightlife and ruin bars to medieval districts, the Royal Palace and Hungarian thermal baths, no wonder it's been nicknamed the "Paris of the East"! Take a tour of the amazing Buda Castle and learn about its military origins when in 1250 it was used as a fort against Mongolian hordes or treat yourself to a luxurious afternoon bathing in one of Budapest's world famous thermal baths called Gellert Spa, a prestigious spa known for its beautiful Art-Nouveau building and its reputation as a fifteenth-century "magical healing spring". No matter what you choose to do, Budapest will leave you wanting more.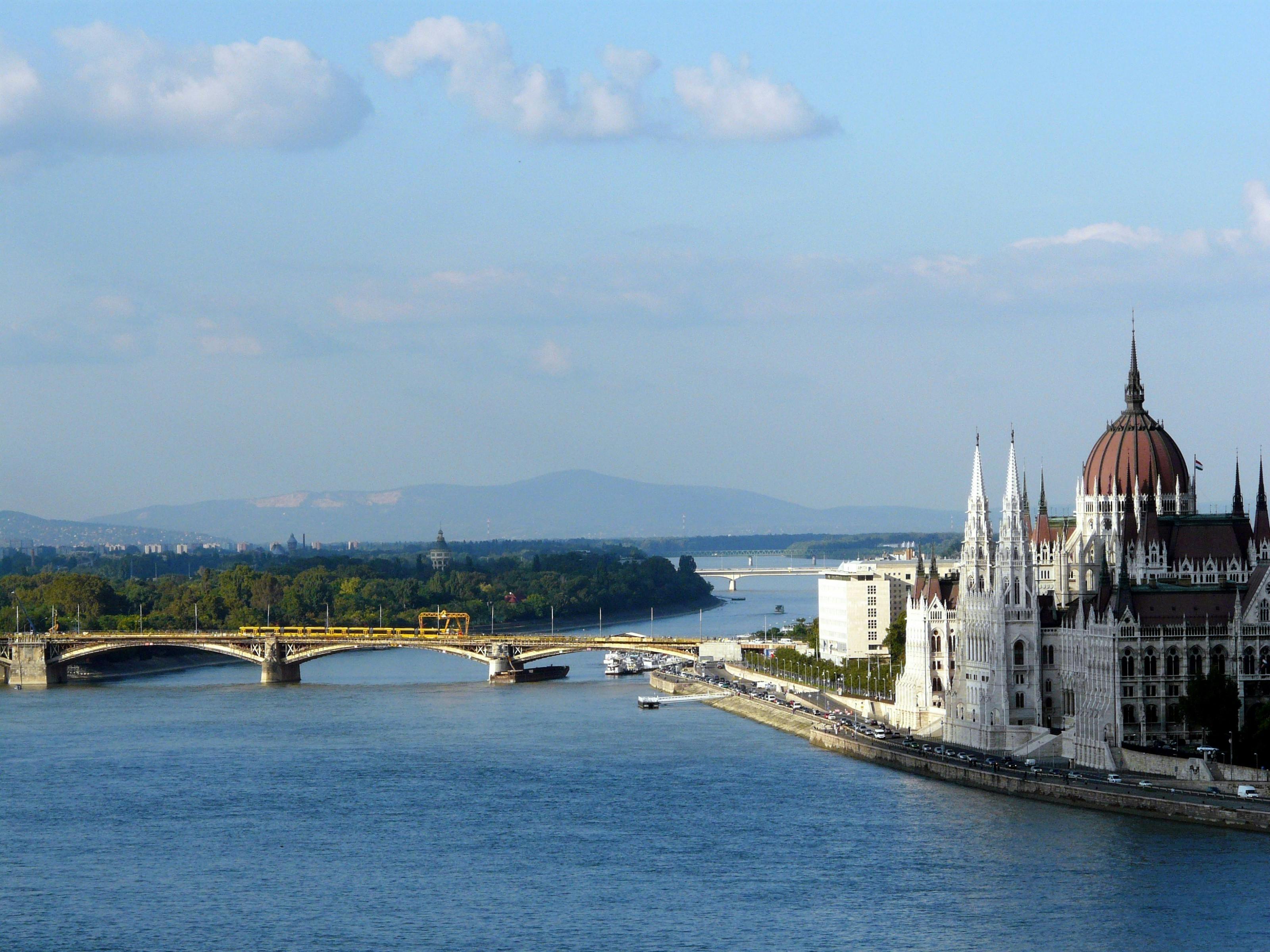 River Danube, Budapest, Hungary