From kangaroos and koalas to ghosts and gangsters to diving and driving, Musement takes a look at ten things to do in Australia.
1. Take a Ghost Tour
Australia is swarming with departed spirits who have yet to move on from this world.  From vast estates like Altona, Eynesbury and Point Cook homesteads to haunted castles and spooky cemeteries to crowded cities like Melbourne and Sydney, the undead await you.
2. Feel like a crime scene investigator of sorts
In addition to the aforementioned cast of supernatural characters, Melbourne has seen its fair share unsavories. Follow the footsteps of notorious criminals and villainous gangsters like Squizzy Taylor in Fitzroy Narrows.  When in Sydney, stroll through King's Cross, to try to solve the city's greatest unsolved mystery.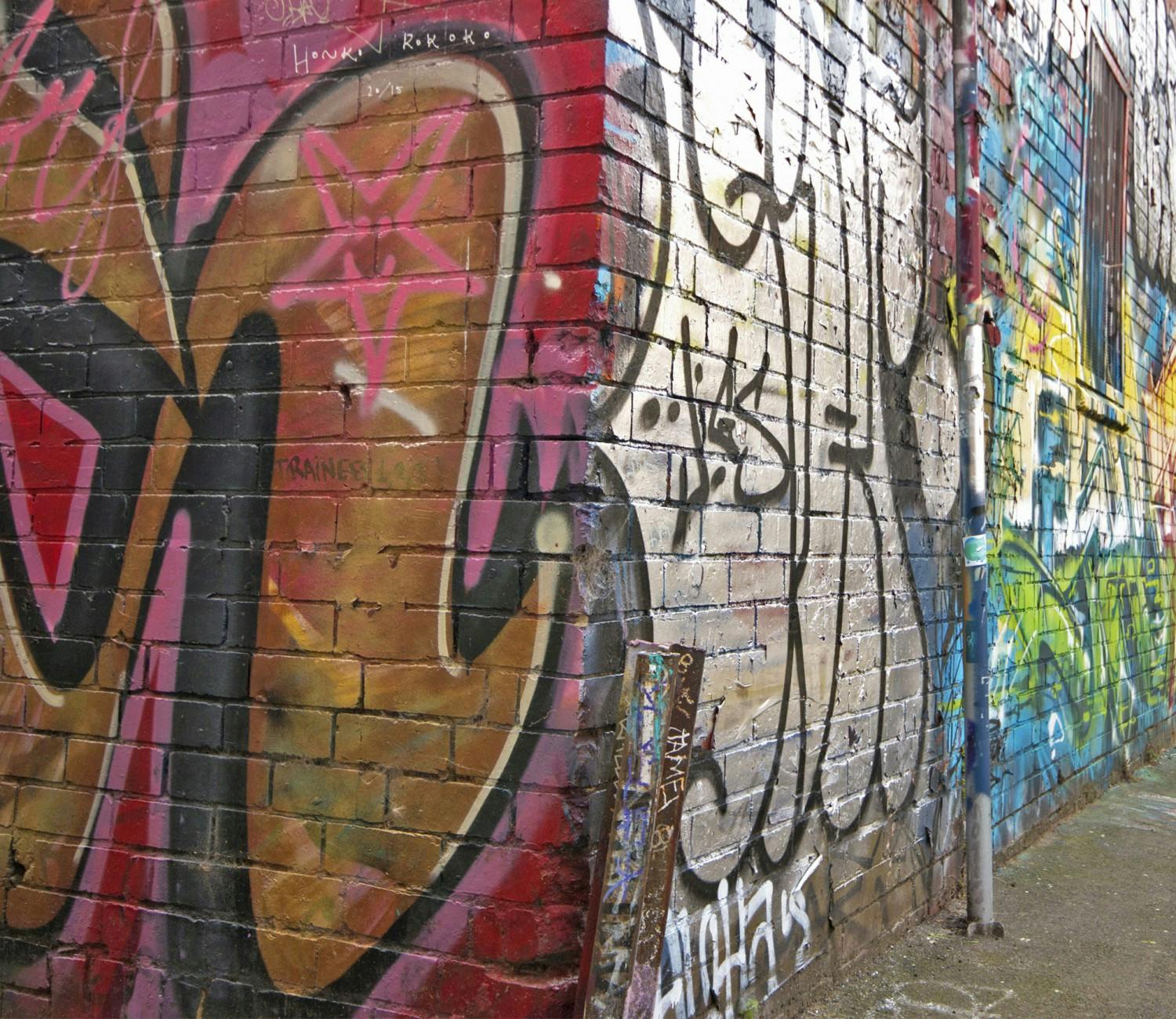 Take a true crime walking tour through Melbourne's colorful Fitzroy Narrows district
3. Drink wine
Anyone who has perused a restaurant wine list in the last decade will have noticed that Australian labels have a strong showing. These cutting-edge New World wines showcase grapes like shiraz, chardonnay, riesling and cabernet from vineyards in Hunter Valley, Clare Valley, Barossa Valley, Coonawarra and more.
4. Blue Mountains
The Blue Mountains, a Unesco World Heritage mountain range, is named for a blue haze created from an oil mist emitted from the eucalyptus trees that line the slopes. Explore this wilderness and take in countless breathtaking landscapes along the way. See scenery like the Megalong Valley and Three Sisters rock formation, and stroll on the elevated boardwalk at the Katoomba Scenic Skyway.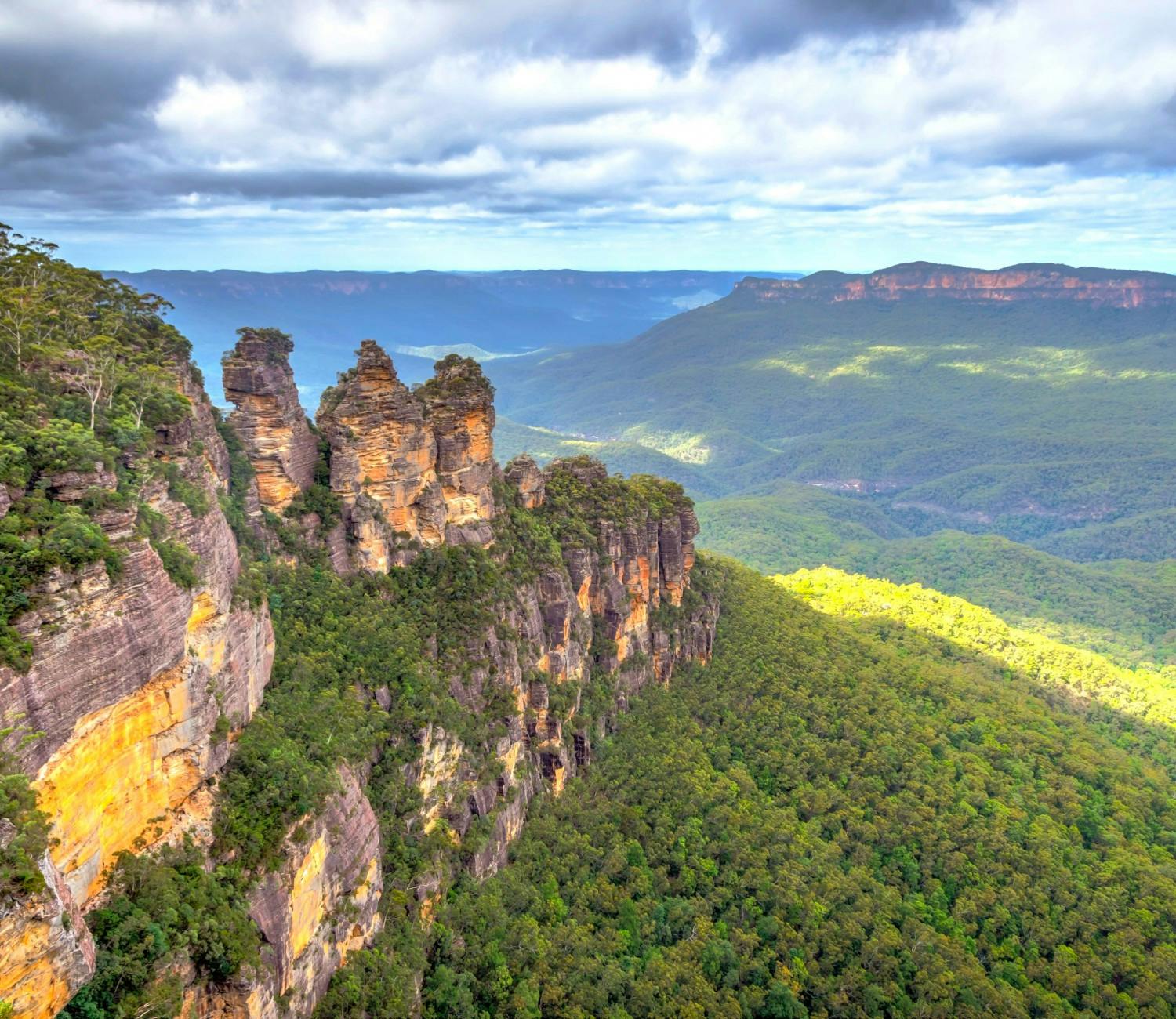 The Three Sisters rock formation in Australia's Blue Mountains
5. Eat Chinese food
Given Australia's close proximity to Asia, it shouldn't come as a surprise that Chinese food stands front and center in much of the country's cuisine, its influences dating back to before the Victoria Gold Rush in the nineteenth century. Take a walking tour of Sydney's Chinatown to gain insight into Australia's Chinese history as well as to sample some good eats.
6. Go scuba diving
Australia is just as famous for its scuba diving sites as it is for its marsupials. Underwater enthusiasts won't want to miss the colorful world awaiting them below the surface. From the Great Barrier Reef, the world's largest living organism, to the Mornington Peninsula, there is plenty of scenery and sea life to suit every taste and fancy.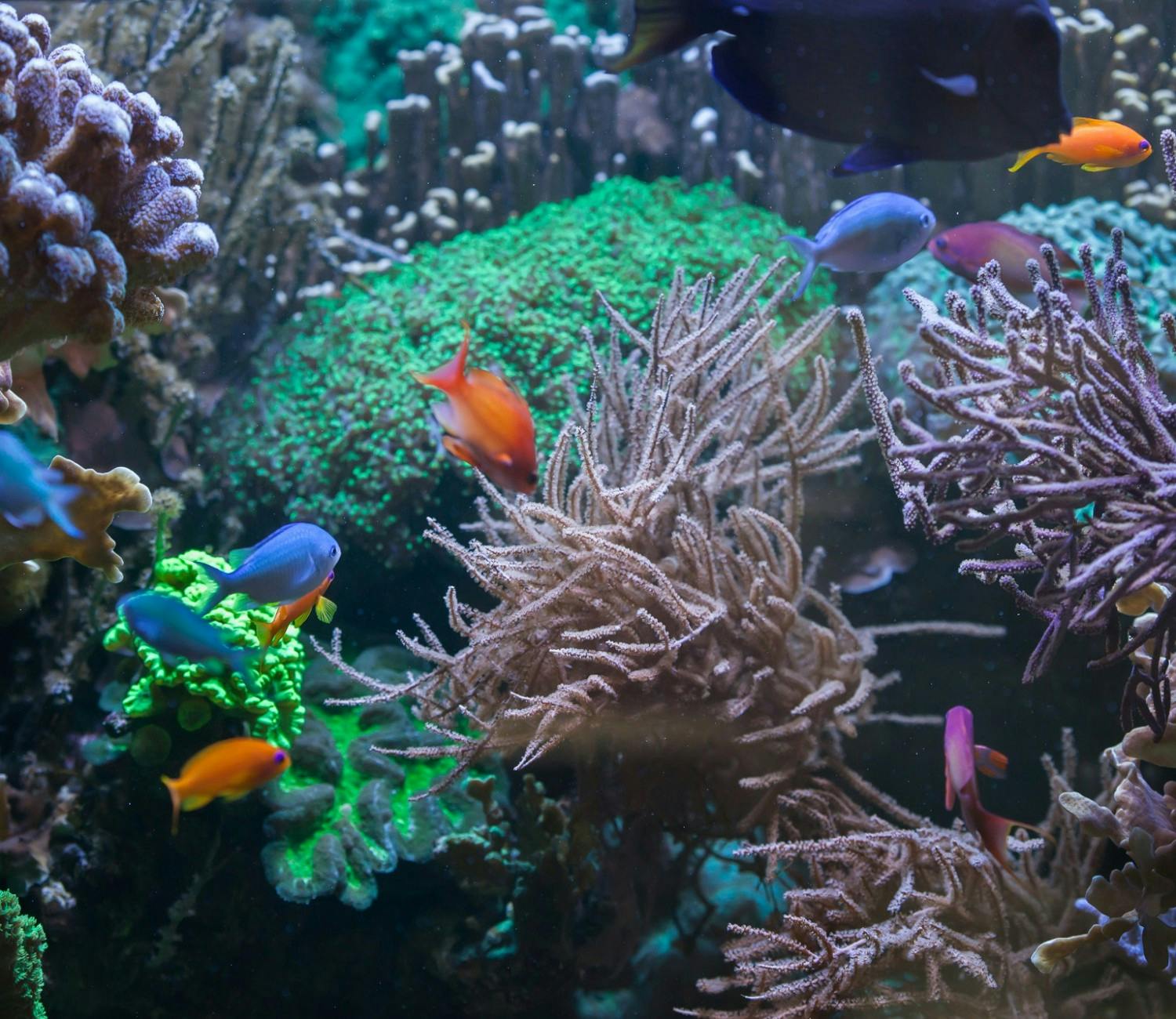 Head underwater to see colors more vibrant than you could have ever possibly imagined
7. Experience the wildlife
From koalas to kangaroos to crocodiles, Australia offers the opportunity to observe many exotic creatures in their natural habitats. Sip your morning tea among the koalas or enjoy Hartley's Crocodile Adventures or visit Featherdale Wildlife Park, home to more than 1700 native bird and mammal species.
8. Take a drive along Great Ocean Road
The storied Great Ocean Road is home to the famous Bells Beach, well known on the international surfing circuit as well as the Twelve Apostles, craggy limestone spires jutting out of the ocean. Don't miss the opportunity to take one of the most breathtaking road trips of your life.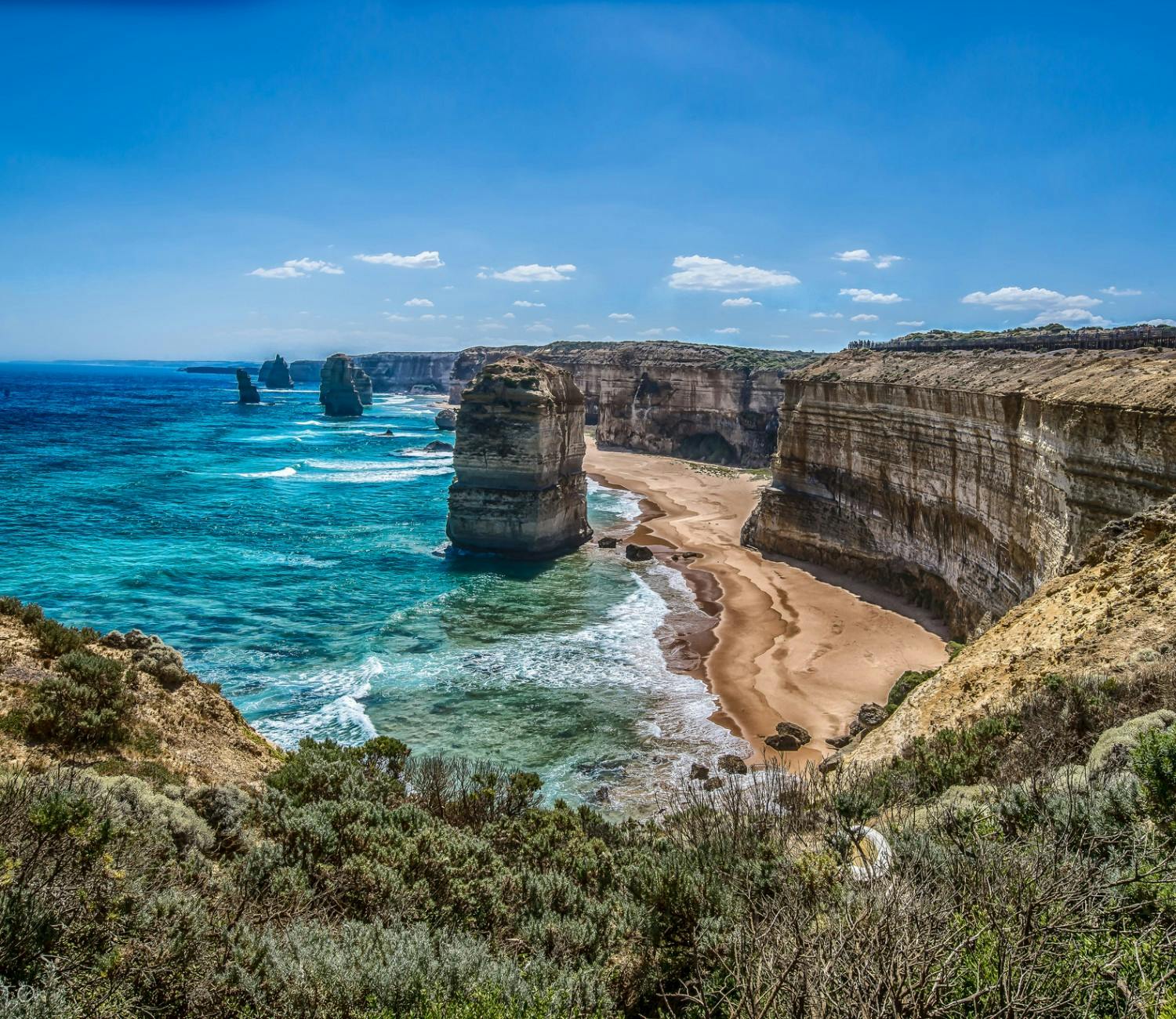 The Twelve Apostles as seen from Great Ocean Road
9. Go to the beach
Australia's gorgeous coastline boasts rolling surf and white-sand beaches where you can enjoy some fun in the sun during your Australian holiday.
10. Sit back and enjoy the ride 
Yes, bicycle, automobile, and foot tend to be the most popular ways to experience a city so why not change it up a bit. See Melbourne by rickshaw as well as Bondi Beach, the best of Sydney and Sydney at night by rickshaw.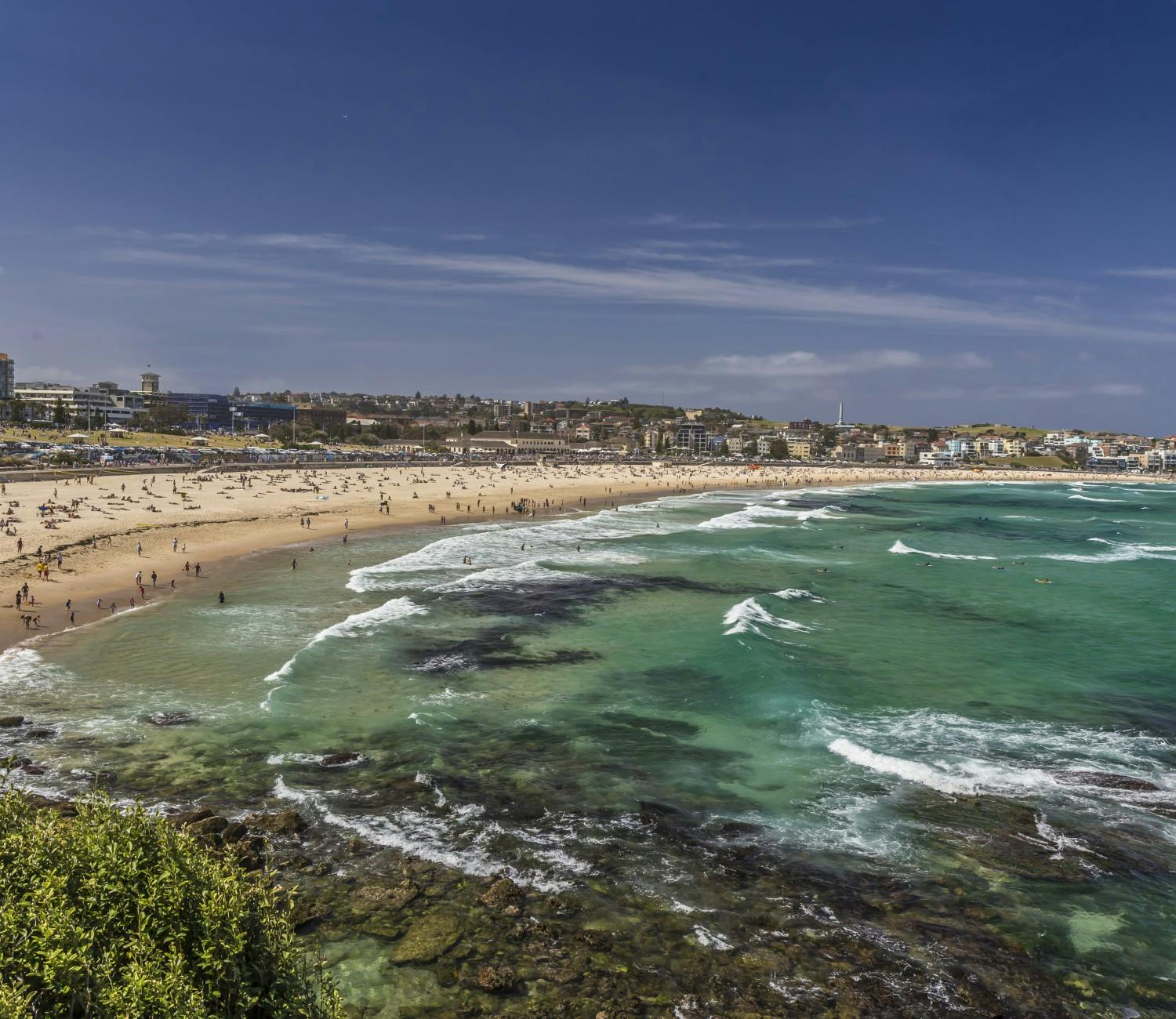 Bondi Beach is one of Australia's most pristine white sand beaches