This popular route in the southern Australian state of Victoria boasts some of the most spectacular scenery the country has to offer. In addition to jaw-dropping views of the ocean, you'll also tick off your list the chance to gaze adoringly at some of the country's most iconic wildlife, such as koalas and kangaroos.
Despite having lived in Australia for most of my life, it took me 34 years to finally travel along the expansive stretch of magnificent Australian coastline known as the Great Ocean Road. And when I turned that first corner and took a glimpse of the powerful ocean waves crashing into the rocky limestone cliffs, I asked myself: "What took me so long to get here?"
I experienced this Australian wonder, one that's listed on the country's National Heritage List, in just a weekend, departing from Melbourne. While this region could be explored for much longer, this suggested two-day/one-night itinerary is the perfect solution for travelers looking to fit in all the incredible sights on their trip down under.
Day 1
First things first, getting yourself a set of wheels is the best way to do this trip properly so you can head off the beaten path. Most well-known car rental companies have branches along Franklin Street in Melbourne.
Once you're behind the wheel, set your sat nav to Bells Beach. The approximately 100-kilometer drive from the city center will take you to a surfer's paradise. All those pictures that you've painted in your head of bronzed Aussie surfers riding the waves will become a reality – that's if it's a good day for the surf, of course. But even sans surfers, you're in for a treat with vistas of white sand and rolling surf.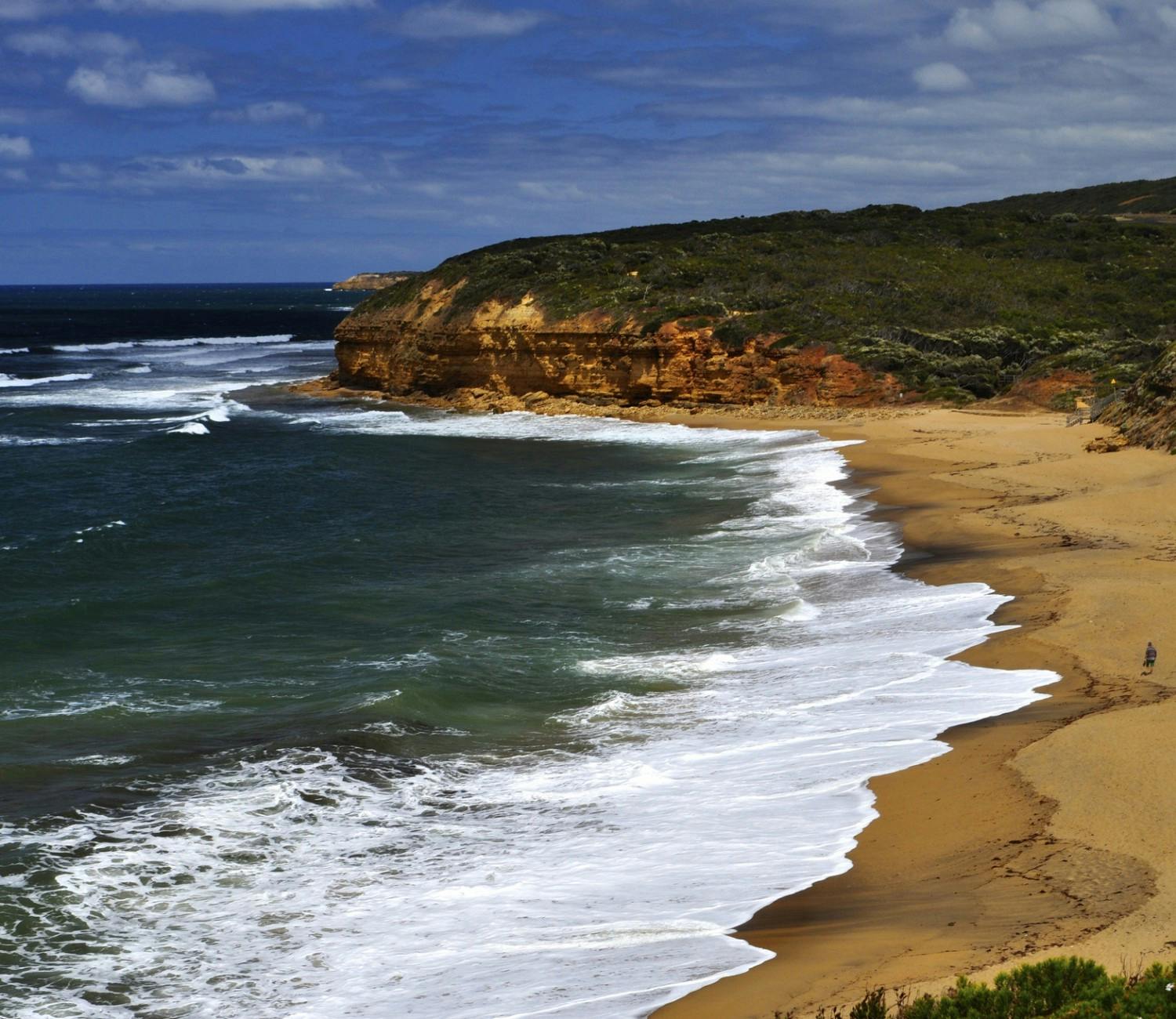 Bell's Beach, photo: Madeleine_H via VisualHunt / CC BY
Next stop is the Anglesea Golf Club – but not the time for you to don a checkered vest and trousers with a bag of clubs over your shoulder. Rather, and somewhat surprisingly, this is one of the best spots where you're guaranteed to see a kangaroo or two. Park your car in the public car park and head to the first hole, where there's normally a bunch of roos (the colloquial term in Australia for kangaroos) eating grass and bouncing about.
The next spot on the agenda is ideal for a sweet afternoon tea break. From the golf club, drive back along the coast around 20 kilometers to a dot on the map named Aireys Inlet. It's not the town itself where you'll be stopping but to the Split Point Lighthouse with a gorgeous little café nearby. It's here where you can enjoy a nice coffee with a delicious homemade scone. This is a spot where you'll be joined by the masses but it's one well worth the visit, not just for the delectable scones, but also the spectacular views from the lighthouse.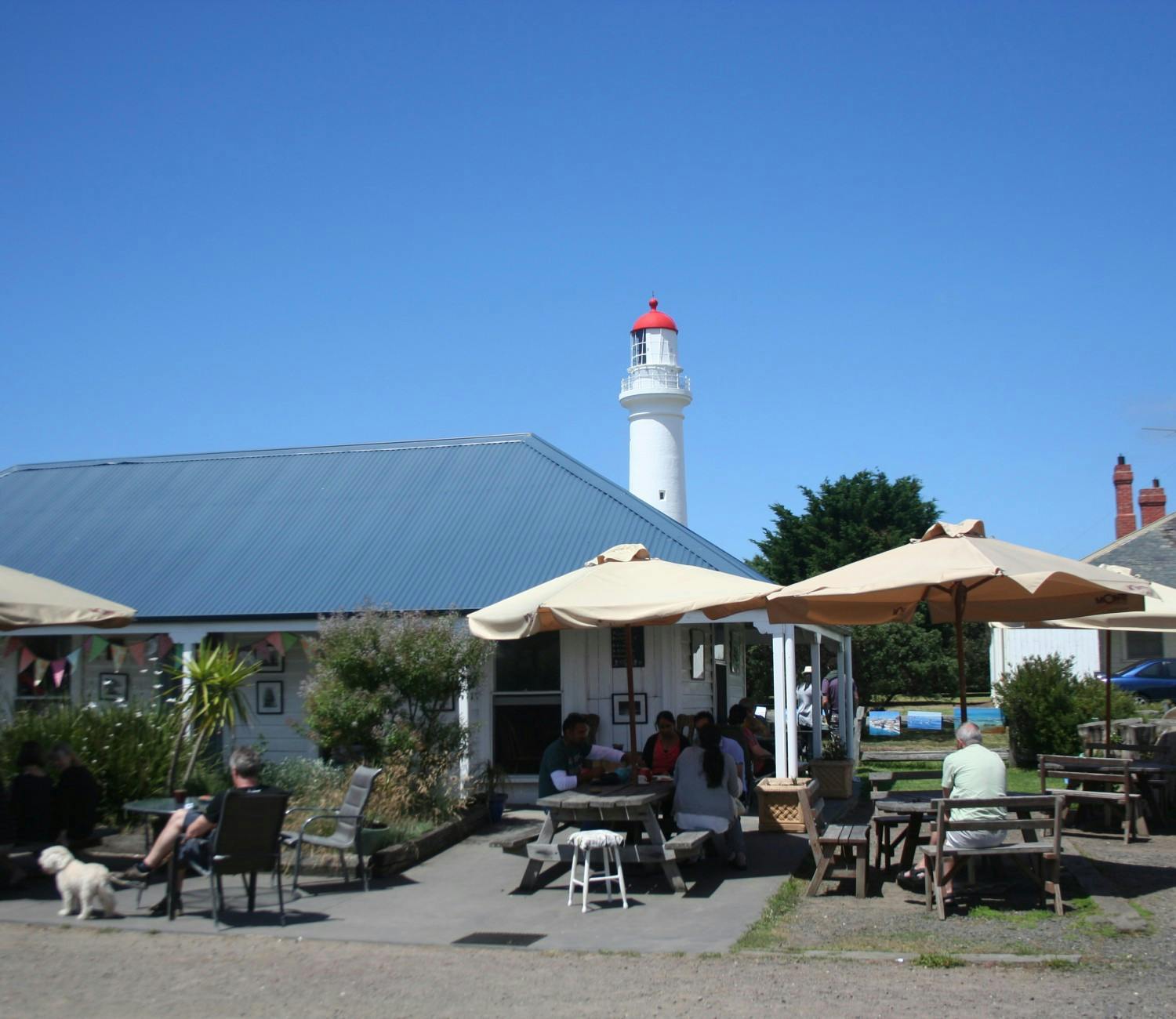 Split Point Lighthouse Cafe, photo: jtriefen via Visualhunt / CC BY-SA
Now's about the time when you might be thinking it's a good idea to put your feet up and relax. I recommend booking accommodation ahead of your trip, especially during the summer peak season. There are some great spots to stay in the coastal town of Lorne, a lively and popular resting point with plenty of options for eating out. An alternative is to venture a little further inland to experience a stay in a more remote and rural location. I stayed at Dean's Marsh, which is a charming little farming village with its bank, post office, and local café all wrapped up in one rustic building.
Day 2
It's time to get up early if you want to make it to the Twelve Apostles, one of the most iconic sights along the Great Ocean Road. These large limestone rock formations jut dramatically from the Southern Ocean, having started their formation around 10 to 20 million years ago with the erosion of the mainland cliffs. On the way (and a little inland) you can grab a bottle of wine to toast the view by stopping at one of the region's local vineyards along the Otway Harvest Trail, which is filled with many food, wine and produce offerings.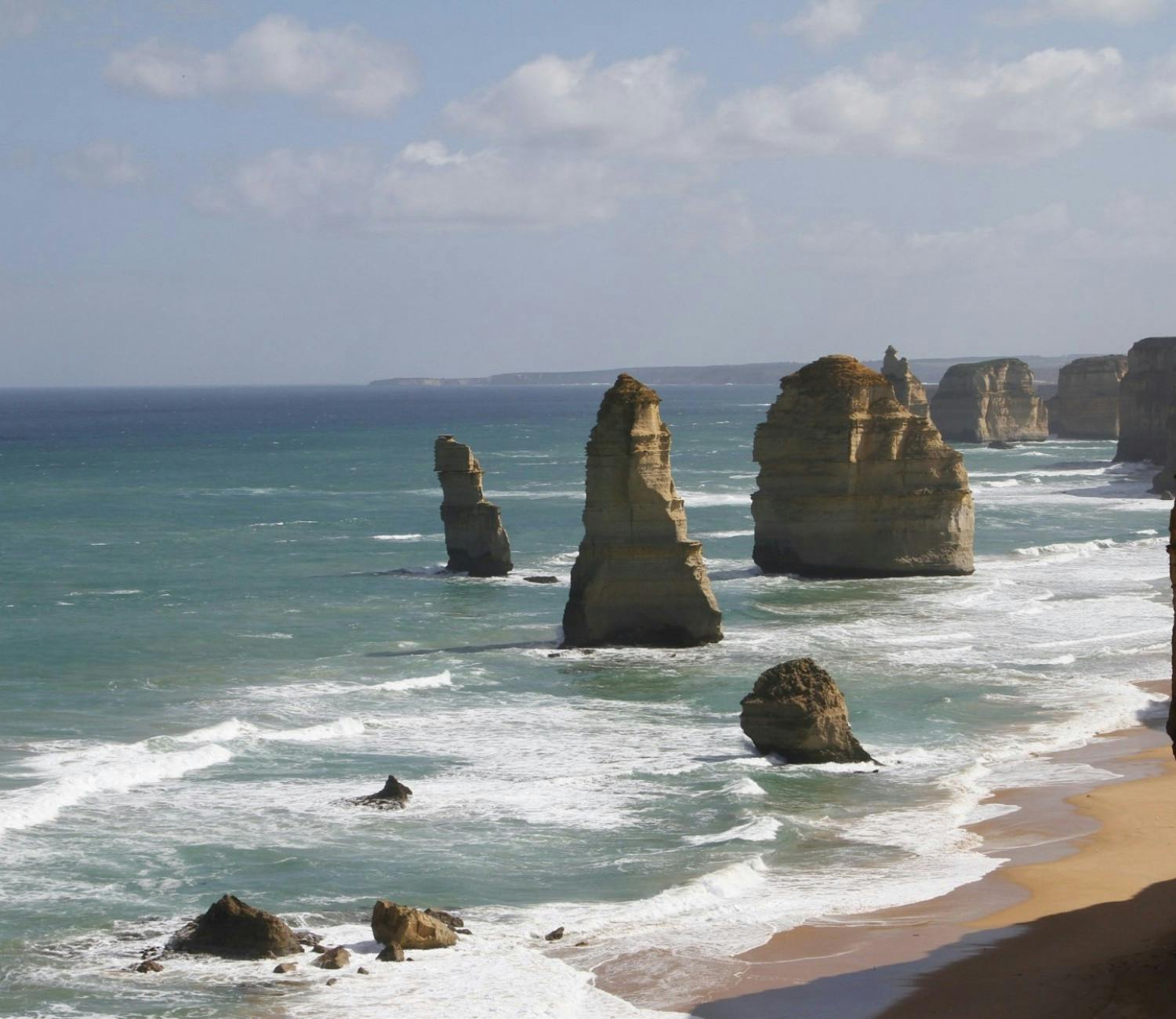 The Twelve Apostles, photo: Percita via Visualhunt.com / CC BY-SA
After you've been wowed by the Twelve Apostles, you should allow approximately four hours to drive back to Melbourne, but you can break up the trip by stopping at the Kafe Koala Kennett River. This is a spot where you're guaranteed to see some of Australia's most beloved marsupials. Park in the cafe's car park and wander just a couple of hundred meters up towards the eucalyptus trees where you'll spot several koalas hanging out in their leafy branches. Depending on the time of the year, you'll spot a crowd of fellow travelers looking to gaze lovingly at some of the country's cutest and cuddliest animals. Then it's back towards Melbourne to wrap up your weekend along one of the country's most spectacular landscapes.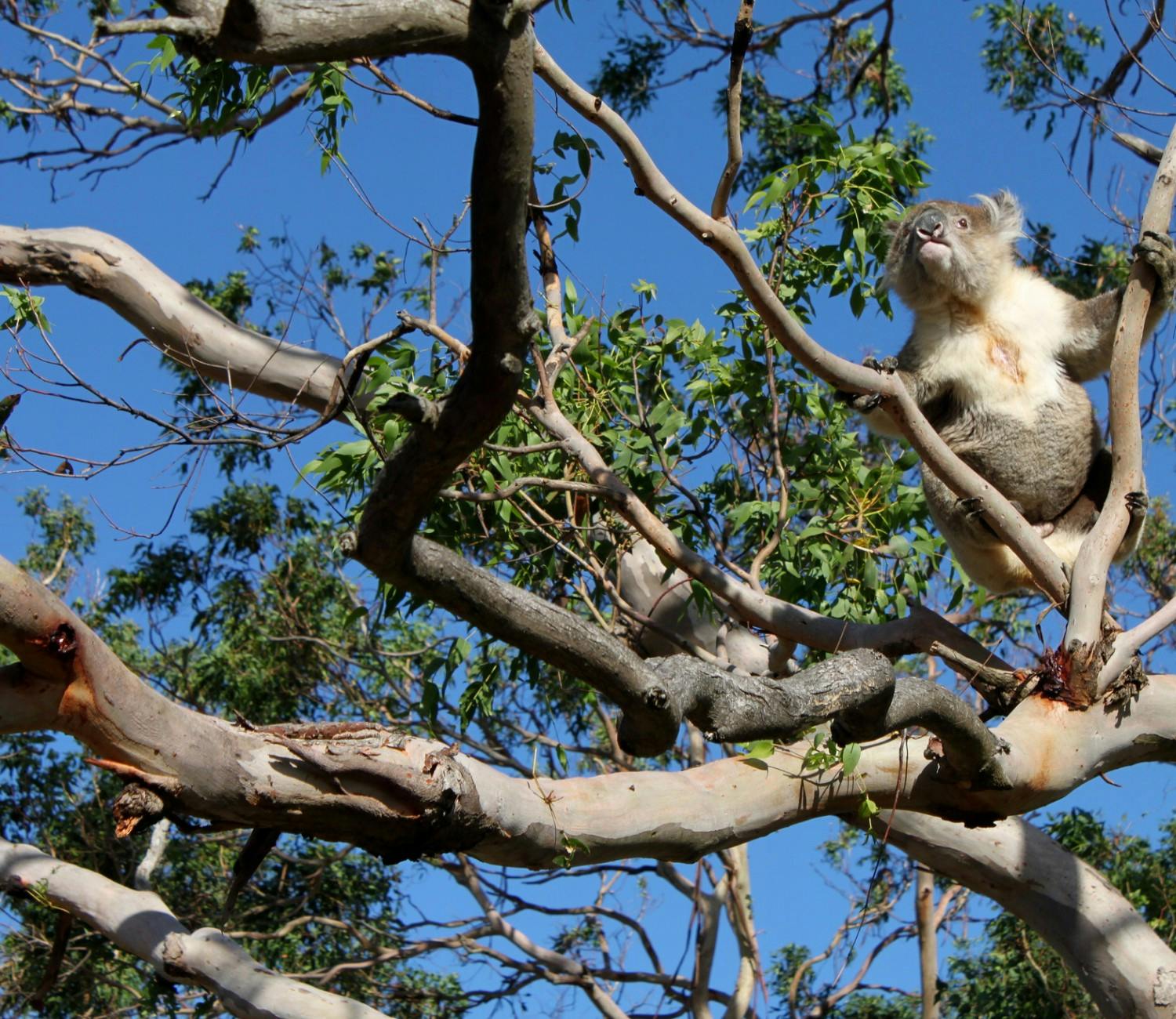 Koala spotting along The Great Ocean Road, photo: eliduke via VisualHunt / CC BY-SA
The Twelve Apostles at the Great Ocean Road, Cover photo: Wei, Shi-Hang via Visual hunt / CC BY-ND