Amsterdam's attractions go way beyond its famous red light district and canals. Here's a look at what you shouldn't miss in the Dutch capital.
With its dozens of museums, Amsterdam is teeming with culture, yet is also known for its bustling nightlife. Nowadays, little remains of Amsterdam's origins as a fishing city, although the canals do enchant everyone who visits the Dutch capital.
Amsterdam has tons to offer, so here are 33 essential things to see and do during your visit to this vibrant city.
1. Explore the canals on foot or by bicycle, or you can even take a canal cruise to admire Amsterdam's charm from the water.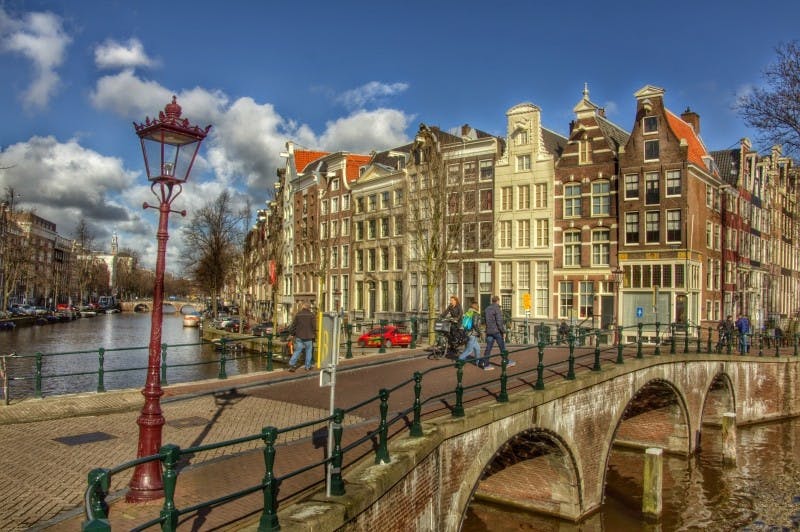 Amsterdam's canals, photo: VisualHunt.com
2. Absorb the hustle and bustle of Dam Square, the beating heart of Amsterdam.
3. Enjoy Bloemenmarkt, the colorful floating Flower Market. Don't leave without picking up some tulip bulbs to take home with you!
4. Catch a glimpse of the famed Red Light District at night. Once the sun goes down, red light bathes the narrow alleys and shop windows of this racy neighborhood.
5. Sit in a coffee-shop to discover its curious atmosphere in person. The Bulldog, founded in the mid-1970s, is still one of the most popular and even has a few outposts around the city.
6. Take a closer look at the life and works of the most famous Dutch painter at the Van Gogh Museum.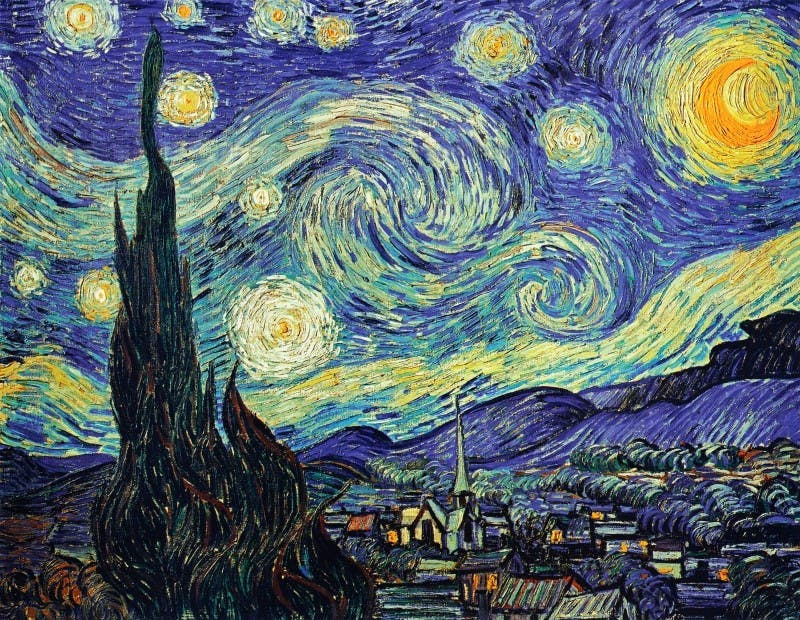 Van Gogh Museum, photo: Visual hunt
7. Stay on a houseboat to wake up to the whisper of flowing water. There are more than 2,500 in Amsterdam!  If you already have accommodations, at least visit the Floating House Museum where you will learn about what it's like to live in this type of home.
8. Enjoy a walk in Voldenpark, the city's largest park. The 111-acre space has bars, restaurants and even an open-air theatre.
9. Sign up for the Heineken Experience at the former brewery that is now an interactive museum.
10. Pose for a photo beside the 'I Amsterdam' letters.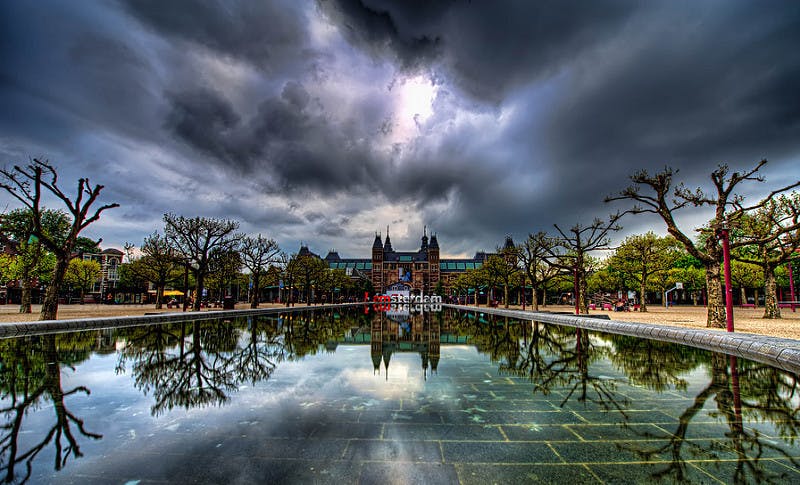 Photo: Elyktra on VisualHunt / CC BY-ND
11. Visit the Anne Frank House to see where the diarist and her family hid during the Nazi occupation of Holland.
12. Surprise yourself at Ripley's Believe It or Not, an extravagant museum with more than 500 exhibits! See who the tallest person in the world is or what the Vampire Woman looks like.
13. Kick back on a lounge chair on Strand Zuid, an artificial beach with an area of more than 21,000 square feet.
14. Buy tickets to the Amsterdam Diamond Museum and fall in love with the entire collection!
15. Visit the Rijksmuseum, the largest museum in the Netherlands, to see more than 400 works by artists such as Rembrandt and Vermeer.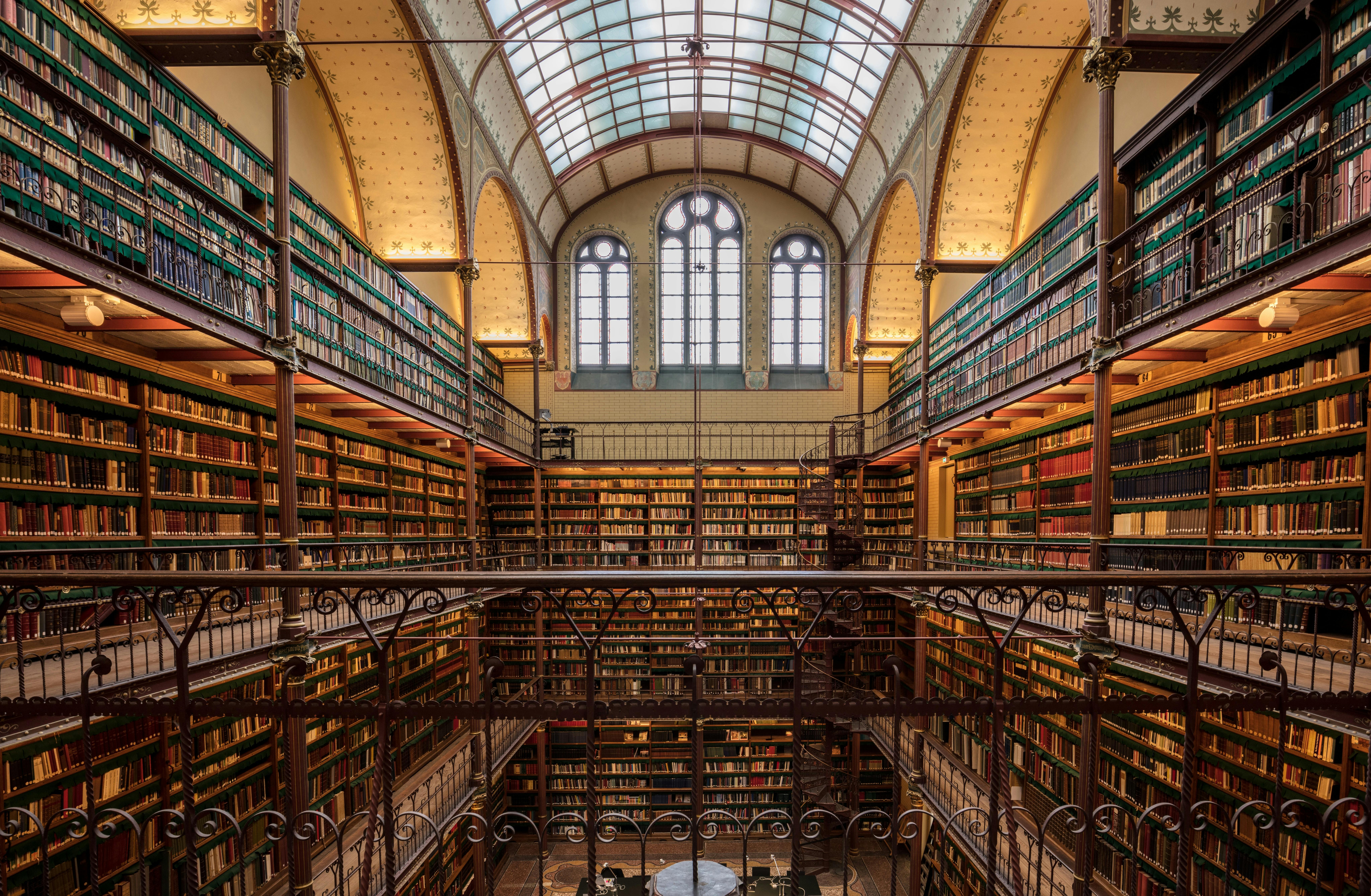 Photo: Michael D Beckwith en Unsplash
16. Taste amazing Dutch cheese at the Henri Willig Cheese Farm Store.  Keep some room in your suitcase because you will most likely want to take some–if not all–of them home with you.
17. Disconnect at the Hortus Botanicus, one of the world's oldest botanical gardens.
18. Take a selfie with Barack Obama or Michael Jackson at Madame Tussauds wax museum.
19. Visit the Oude Kerk church. Located in the Red Light District, the church is considered the oldest building in Amsterdam.
20. Get lost among the food stalls, books and many other amazing wares at Albert Cuyp Market, Europe's largest open-air market.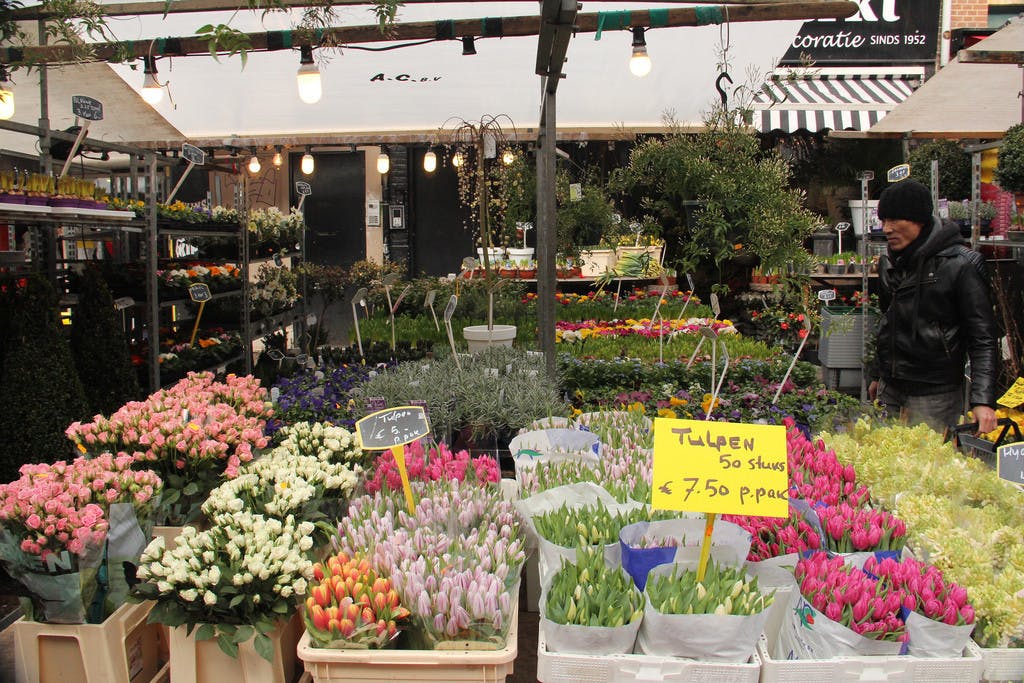 Photo credit: Ana Paula Hirama on Visualhunt / CC BY-SA
21. Discover one, some or all of Amsterdam's six standing windmills. Start with De Gooyer, located next to Brouwerij 't IJ brewery.
22. Admire a sweeping bird's-eye view of the Dutch capital from the twentieth floor of the A'DAM Lookout Tower.
23. Go shopping at De 9 Straatjes (literally "the nine streets"), an area of the Jordaan district filled with picturesque vintage shops and beautiful cafés.
24. Wander around Chinatown in the Zeedijk district to see if you can find the only Buddhist temple in the city.
25. Watch a clog maker make these traditional Dutch shoes in a traditional workshop.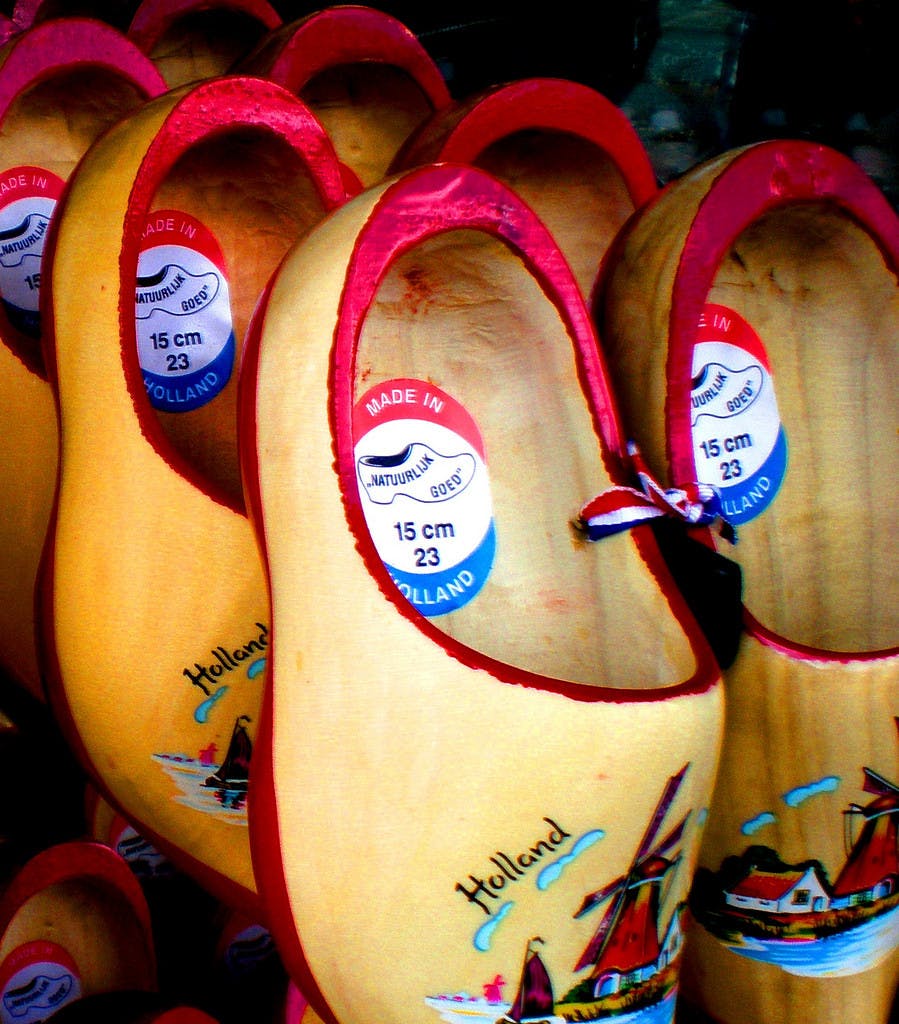 Wooden clog shoes, photo: Leshaines123 on Visual Hunt / CC BY
26. Bundle up for XtraCold Icebar. Completely made of ice,  the bar maintains a temperature of -10ºC 14ºF. (Don't worry, they provide you with climate appropriate attire!)
27. Take in the peaceful ambiance of Begijnhof,  a secret inner courtyard once inhabited by a community of Catholic women.
28. Walk down Spuistraat Street, arguably the city's most hipster thoroughfare, to admire the street art.
29. Spice up your life at the Amsterdam Sex Museum.
30. Eat delightful home-cooked food at Moeders restaurant. Fun fact: Photos of the mothers of the restaurant's customers adorn the walls.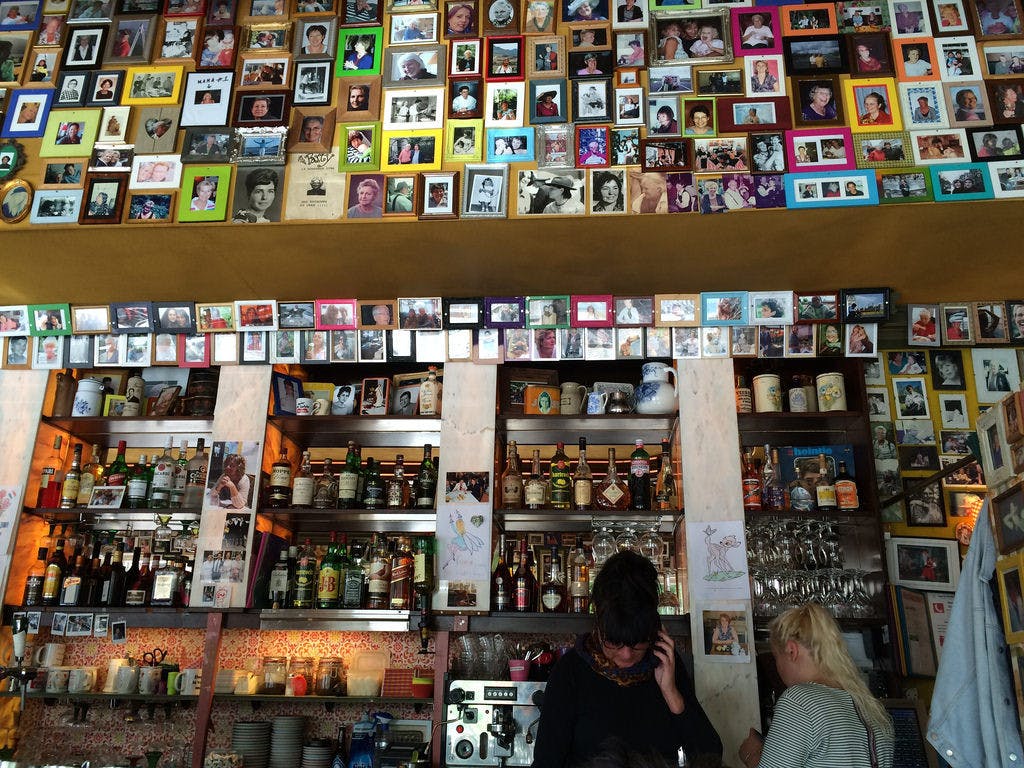 Moeders restaurant, photo: My Lil' Rotten on Visualhunt.com / CC BY-SA
31. Learn the dark side of the Netherlands' history through terrifying theatrical reenactments at Amsterdam Dungeon.
32. Refuel at a brown cafe, a traditional Dutch tavern.
33. Tempt your taste buds at the traditional Dutch bakeries. Make sure you sample some Poffertjes,  Dutch-style pancakes.
Cover Photo Credit: Ámsterdam, Visual hunt