If the cold weather is starting to affect your good mood, maybe it's time to head to warmer climes. We have eight destinations that'll warm you up this winter.
Winter is upon us and if those cold rainy days are taking their toll on your good mood then it's time to pack your bags. We've rounded up eight winter sun destinations that'll shine some light on your dark winter. And if you only have a few days to spare, don't worry, we've made sure to include some destinations that aren't too far away.
1. Cape Verde
This volcanic archipelago off the Senegalese coast is the quintessential winter destination. In fact, late autumn and winter are the best times to visit Cape Verde, when the weather is pleasantly warm and breezy and the sun shines most of the time. Don't miss the island of Sal, small but famous for tourism, and Boa Vista, also popular thanks to the diversity of its natural landscapes. In Sal you can visit the stunning Pedra de Lume Salt Pans. Found inside the crater of an extinct volcano, its vivid colors make for some instagrammable shots. Instead in Boa Vista you'll see the white dunes of the Viana desert and the flower-lined streets of the beautiful village of Fundo das Figueiras. And, of course, on both islands you can relax on some dreamy beaches, where you can get your fill of those warm sun rays.
Recommended experiences: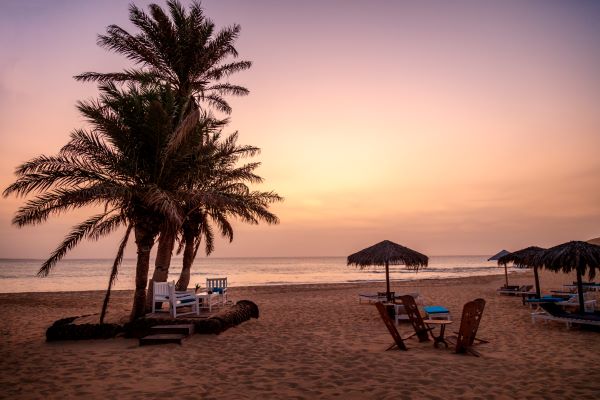 Located in the Gulf of Mexico, Cancun is ideal for a beach vacation virtually all year round. After just a few days of sunning yourself on those coveted Caribbean beaches, winter will seem like a distant memory. And as if this weren't enough, you can also discover the darkly fascinating Mayan civilization, by heading inland and visiting the impressive archaeological sites of Chichen Itza and Tulum. Options are endless: enjoy the warmth of the sun, swim in the crystal-clear sea, take a dip in a cenote or jump on a catamaran to reach the relaxing Isla Mujeres. And don't forget to indulge in some tasty local cuisine.
Recommended experience:
Chichen Itza & Maya Village tour with a traditional lunch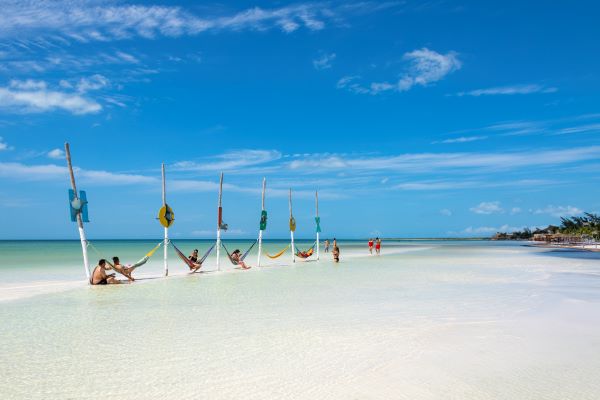 In just over four hours by plane you can be in the Canary Islands, which thanks to their agreeable climate throughout the year are also known as the "Islands of Eternal Spring". If you have to choose just one island for your winter break, we recommend Gran Canaria, with its enchanting mountain landscapes, sand dunes and picture-perfect villages. Winter here is also great for those who love trekking and nature excursions, and you can explore Roque Nublo and Pico de las Nieves in peak weather conditions. Maspalomas, with its famous expanse of sand dunes, is another unmissable stop on your Gran Canaria travel itinerary. And even if it's a touch chilly to take a dip in the ocean, you can still relax on the beach, go for a boat excursion or put on a wetsuit and enjoy some fun water sports.
Recommended experiences: Day tour to Puerto de Mogan by glass-bottom boat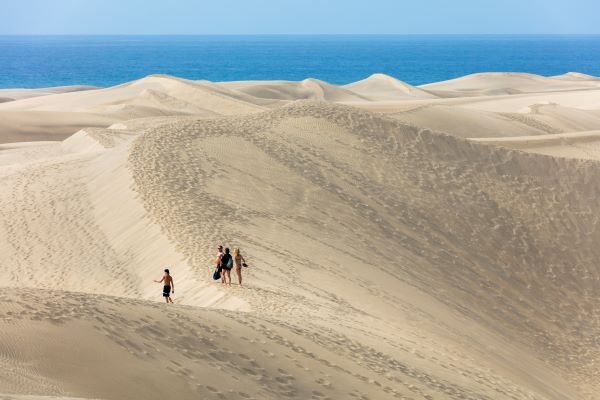 With temperatures reaching 75°F during the day and hovering around 57°F at night, winter is a great time to visit this pretty town overlooking the Red Sea. The seawater temperature is moderate throughout the year, which means you're in for loads of refreshing dives and swims; you can also go snorkeling and discover the colorful world underwater. And if you ever get bored of beach life, Hurghada is a fascinating city with numerous attractions. Start by joining a guided tour of the Coptic church of San Shenouda, the Al Mina Mosque or the traditional souks. It's also an excellent starting point for a desert safari and dinner in a typical Bedouin camp.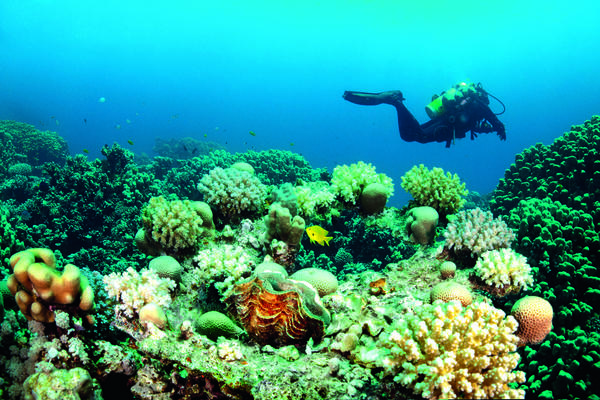 5. Phuket, Thailand
Now here's a Thai island that needs no introduction. With its glittering sandy beaches fringed with palms, Phuket just might be the perfect destination for a warm winter holiday. November to February is the best time to visit, when the days are warm and sunny and the monsoon season is far away. You can relax on the island's famous beaches, such as Kata Noi, Laem Singh and Bangtao, take a scenic cruise to Phang Nga Bay, where the famous James Bond Island is also located, and admire the view from one of the many viewpoints, such as the Big Buddha Statue. Otherwise, if you want to learn more about the island's past, join a tour of Phuket's Old Town, with its unique, colorful and super photogenic Sino-Portuguese architecture.
Recommended experience: Tour of Phuket with Thalong Road Night Market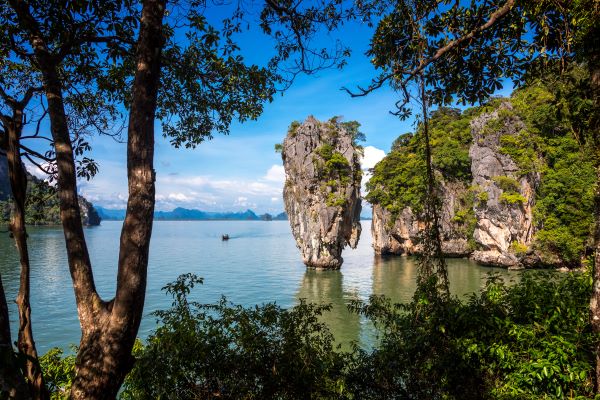 6. Punta Cana, Dominican Republic
You know that perfect weather, when it's sunny, breezy and almost never too hot? Well, that's every day in Punta Cana, a sought-after resort town on the east coast of the Dominican Republic. If you dream of white-sand beaches, crystal-clear waters and that palm-studded landscape typical of the Caribbean, then Punta Cana is not to be missed. Here, as you might have guessed, the main activities are focused around the coast and sea. You can get involved in water sports, take a boat tour with a stop for snorkeling, or go on an excursion to Saona Island, a reserve within the Cotubanamá National Park where you can swim in some of the largest natural pools in the world. And if you fancy some culture, Santo Domingo is just a couple hours away by car.
Recommended experience: Anamuya Mountains small group walking tour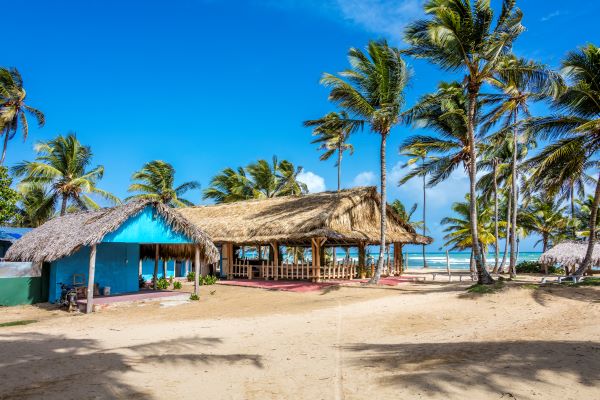 Another Caribbean destination that we've been daydreaming about is the town of Ocho Rios. It's beautiful all year round but especially in winter, when the maximum temperatures are around 86°F and gorgeous sunny days are guaranteed. It's ideal for those who, rather than sit on the beach, love to get involved in activities. There are numerous exciting excursions on offer, where you can discover the unspoiled landscape or learn about reggae and Rastafarian culture. Mystic Mountain Adventure Park, Cool Blue Hole Natural Pool and the famous Konoko Falls are also within easy reach of downtown. If instead you feel like taking a day trip and going a little further, in less than two hours by car you can reach the UNESCO site of the Blue Mountains, famous for its coffee plantations and dense forests.
Recommended experience: Kingston & Blue Mountains tour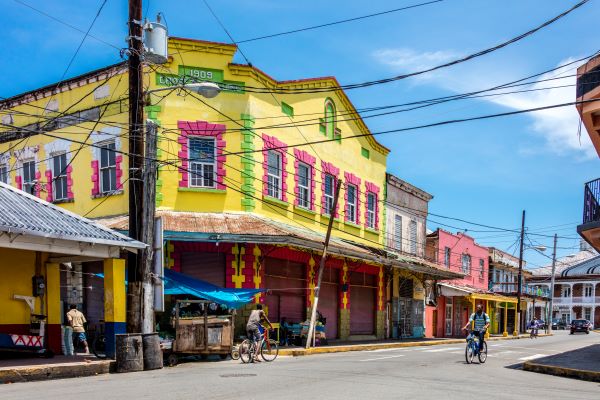 8. Dubai, United Arab Emirates
Summer in Dubai can be hard to bear, but winter is another story. It's the best time to visit this futuristic Emirate city, when you can indulge in the warm weather, luxurious surroundings and endless fun activities. Every year a new attraction pops up that's well worth a visit. Here you can climb the tallest skyscraper in the world, the Burj Khalifa, have tea in a luxurious 7-star hotel, the Burj al Arab, discover the historic city center and get lost in the souks or visit one of the many amusement and water parks easily reachable from the center. From December to February is also a good time to relax on the gorgeous city beaches or go on a desert safari without suffering too much heat.
Recommended experience: Dubai desert safari with BBQ dinner & local driver