No matter what city you're visiting this summer, you're more likely than not to find an art exhibit. Here are five you shouldn't miss during your local or distant summer travels!
1) Hokusai: Beyond the Great Wave at The British Museum, London
This is one of the summer's most impressive art exhibitions! Hokusai harnesses the beautifully poetic characteristics of Japanese culture with demonstrations of extreme patience, as seen through hand-carved wood prints comprised of multiple sections and layers. The beauty of these the works can only be truly appreciated up close when you see the magnificent detail first hand and ponder how much time each print must have taken. His exquisite portrayal of Japanese landscapes and natural beauty is breathtaking. Ticket prices are £12.00 for adult tickets and for anyone under 16 years-old. This exhibition runs from 25 May to 13 August. Buy your British Museum tickets ahead of time here.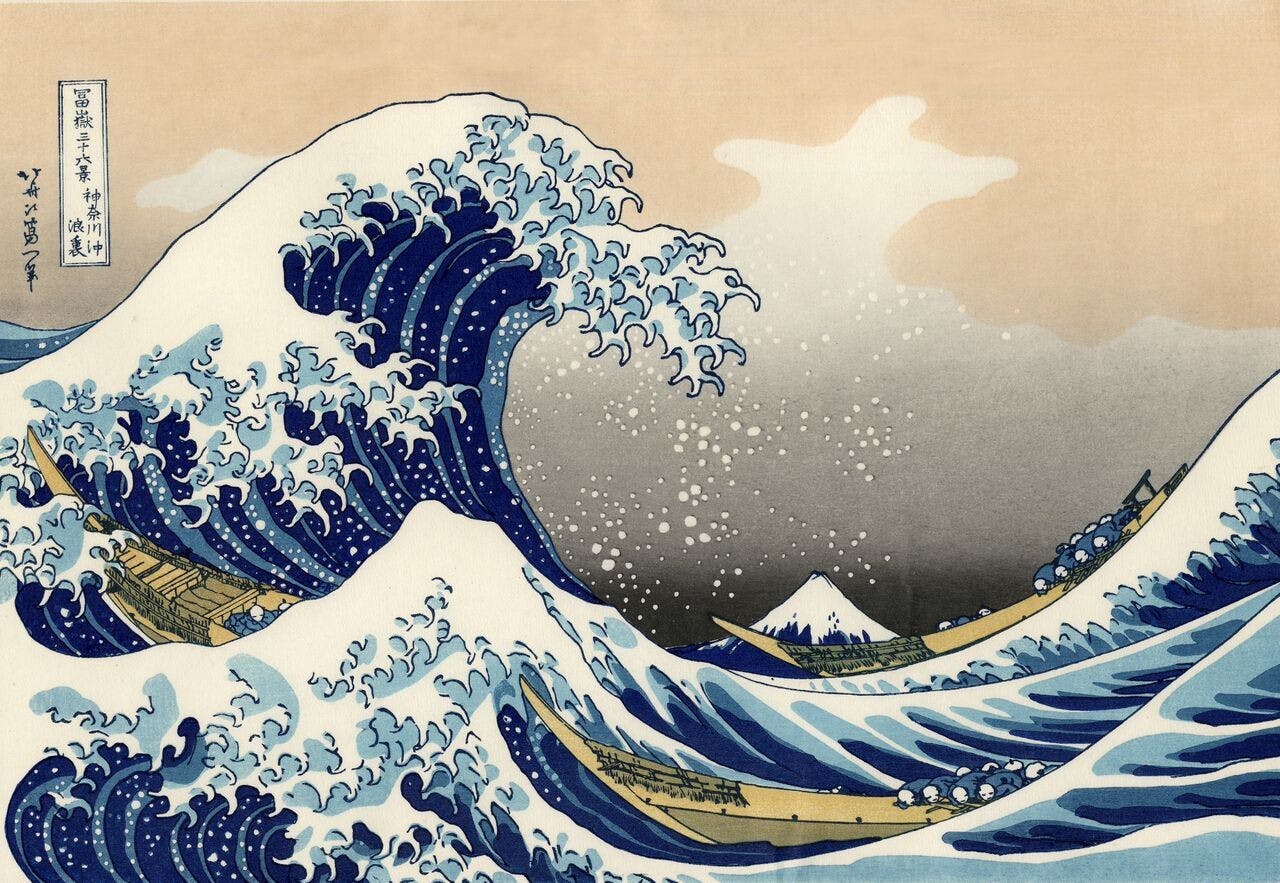 The Great Wave, Hokusai
2) Maureen Gallace: Clear Day at MoMA, New York
From Japan, we move on to American landscapes from artist Maureen Gallace, who provokes feelings of the serenity found in solitude by the sheer stroke of her brush. From the colors, she has chosen to the mystery, yet purposefulness in her windowless houses, she reflects the viewer's inner thoughts and instills peaceful meditation upon which evocative contemplations begin. This exhibition runs from May 4th –September 10th at the Museum of Modern Art in New York. Get skip-the-line tickets to MoMA here.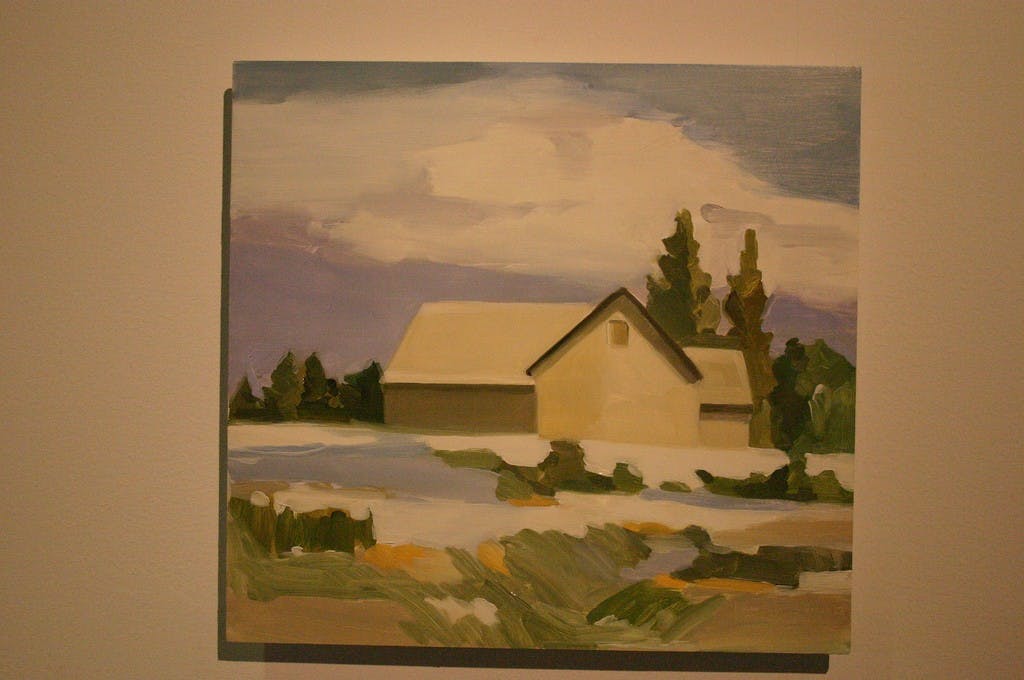 American landscape painting, Maureen Gallace; Photo credit: Mark Barry via VisualHunt / CC BY
3) Treasures from the Wreck of the Unbelievable at Palazzo Grassi, Venice
This incredible exhibition began with the discovery of a two-thousand-year-old shipwreck, the Unbelievable, off the East African coast in 2008. Iconic British artist Damien Hirst has reworked and reimagined the objects found on board which belonged to a freed slave. Hirst spent much time constructing the perfect exhibit of these profound treasures, and due to his unconventionally artistic nature, has left some of the relics, as they were when they were found in the sea, covered in coral while having reimagined others. The unearthing atmosphere of this revolutionary exhibit is worth the trip to Venice. alone. Details and tickets here; through 3 December.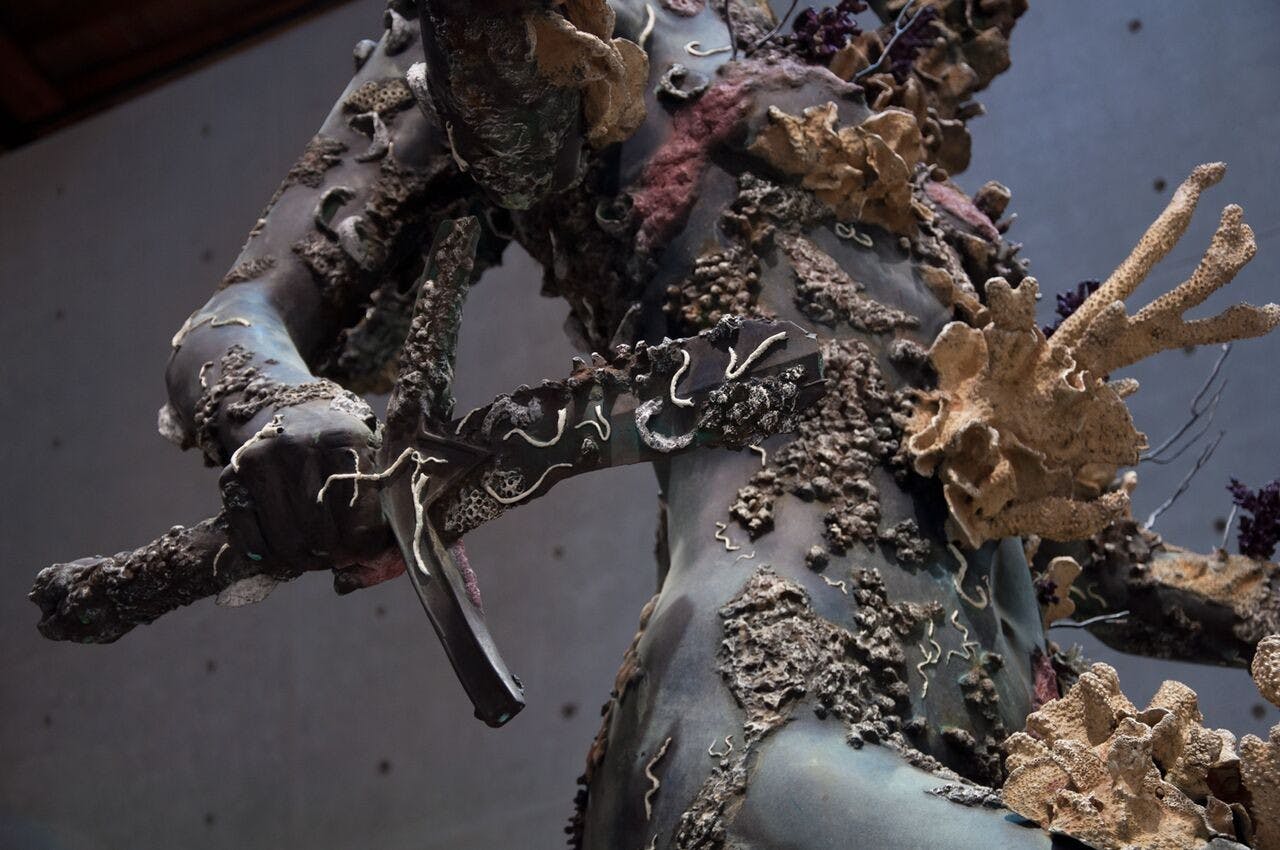 Treasures from the Wreck of the Unbelievable at Palazzo Grassi, Venice
4) Pity and Terror in Picasso: The Path to Guernica at Museo Nacional Centro de Arte Reina Sofía in Madrid
A little artist by the name of Picasso is the focus of an art exhibit in Madrid this summer. His famous cathartic painting Guernica depicted the horrors of war and violence so successfully that the public immediately adopted the painting as an iconic emblem of Spain, yet it stills remains a mystery to many. This exhibition attempts to dive into the explanations for Picasso's gripping and transformative artwork, showcasing why it was such an effective portrayal due to the inner workings of his psyche and connections to his personal history. Details and tickets here; through 4 September.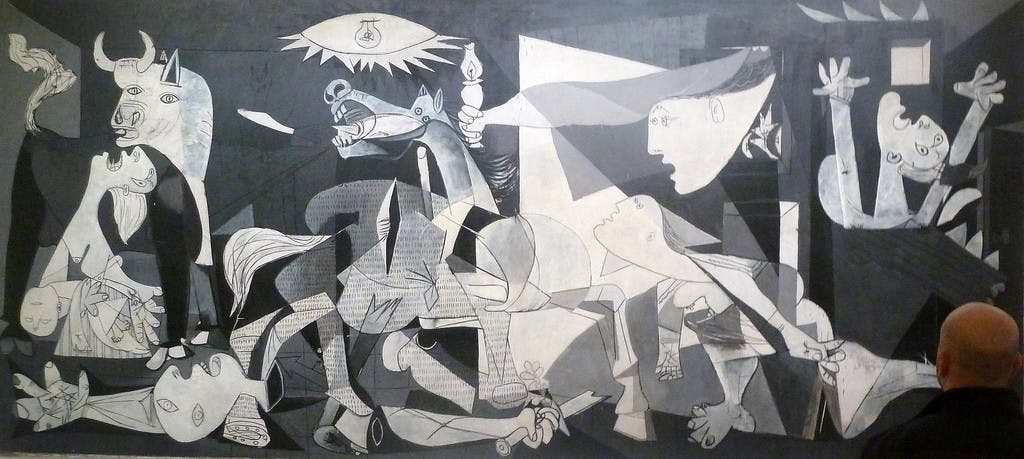 Pablo Picasso, Guernica, 1937; Photo credit: Citizen59 via Visual Hunt / CC BY-SA
5) Broomhill Art and Sculpture Foundation in Barnstaple, England
For art connoisseurs with an adventurous spirit who loves to wander off the beaten track to see new and amateur works of art, the Broomhill Art and Sculpture Foundation is having another sculpture competition this year in Barnstaple, North Devon, England. The shortlisted participant's sculptures will be displayed in the gardens, forest, and the region's splendid natural landscape. This sets up a magnificent backdrop for artistic admiration while being immersed in a calming natural environment. The winner of the contest will be announced in October when the exhibit ends. Find out more here.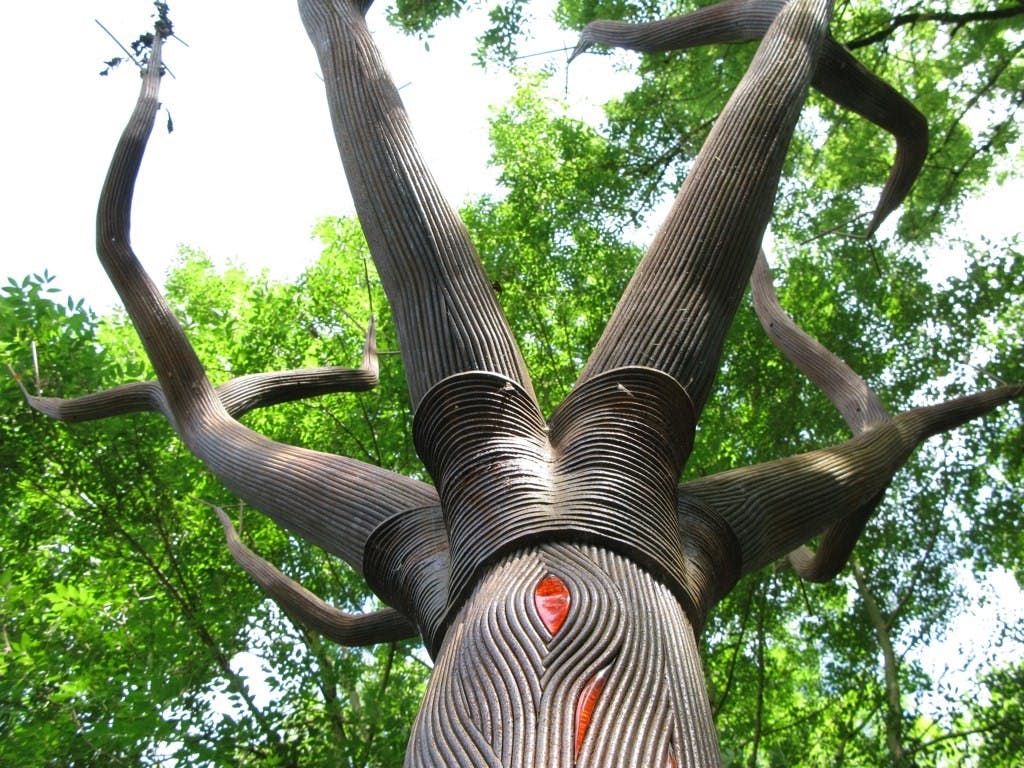 Broomhill Art and Sculpture Foundation in Barnstaple, England; Photo credit: oh-barcelona via flickr.com / CC BY 2.0