Musement shares 6 ideas for best experiencing all that New York City has to offer.
New York is the world's grandest city, a melting pot of not only people but also cuisines, activities, art and culture. The Big Apple boasts so much to do that even its already pressed-for-time inhabitants find it hard to fit everything in…and they live there year-round.  Whether you're in New York for two days, two weeks or two months, figuring out where to begin can be challenging. Musement shares six ideas to help you jump start your travel plans.
For all of New York City's majesty, there's nothing quite like the magic of a Broadway musical. Talented hopefuls from all over the world dream of being one of the lucky few who makes the cut to perform on these prestigious stages. The singing, dancing, lights, scenery and more will blow you away. From classics like Chicago and Wicked to revivals like Cats to newcomers like School of Rock, there's plenty to pick from. So many, in fact, that you might even decide to treat yourself to more than one.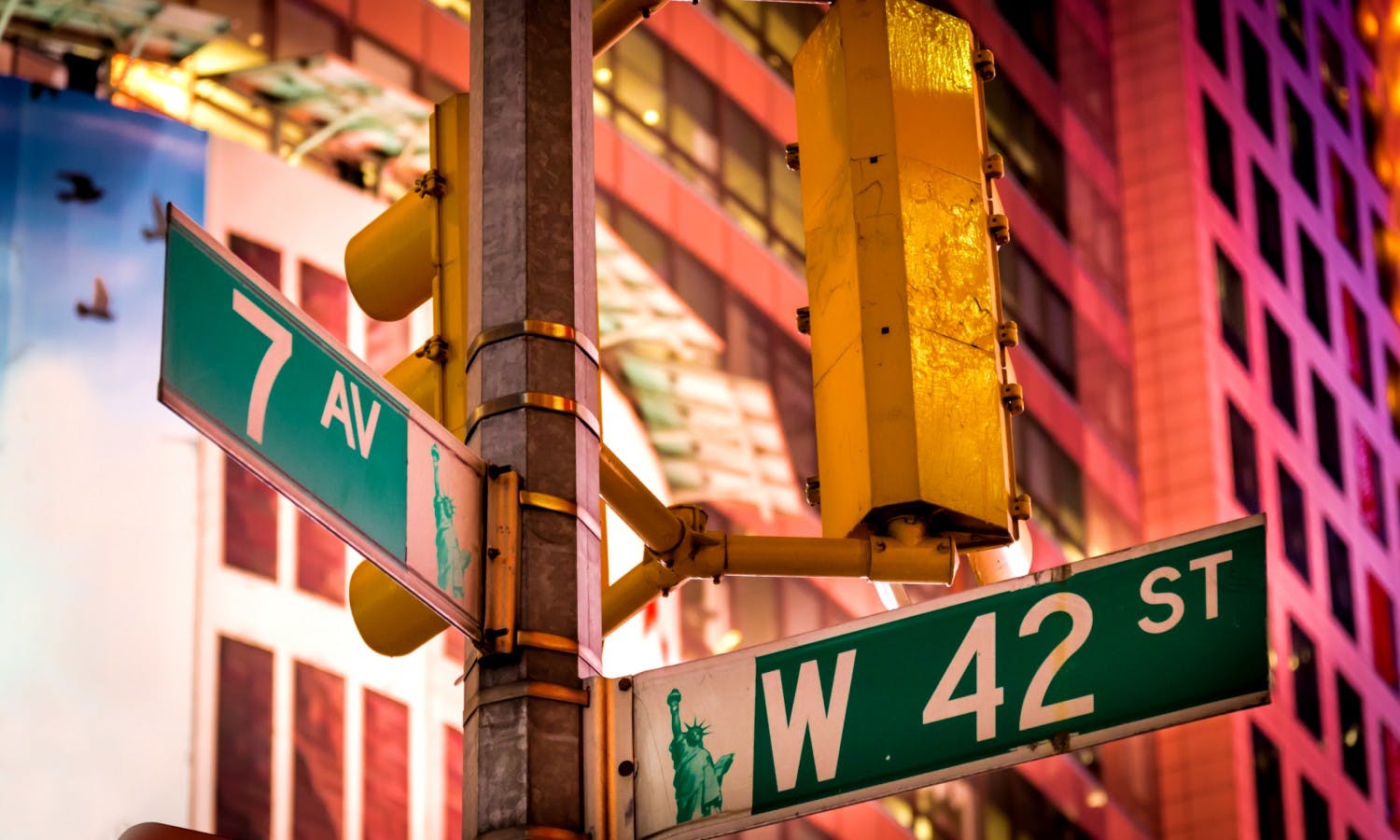 New York City's theater district is located in Times Square
2) See New York City from above
From towering skyscraper observation decks perched atop the Empire State Building, Top of the Rock or One World Observatory, to soaring helicopter rides offering a bird's eye view of the five boroughs, seeing this magnificent city from above is not only a reminder of how big it really is and how small we really are, but also a breathtaking vantage point…especially for Instagram enthusiasts.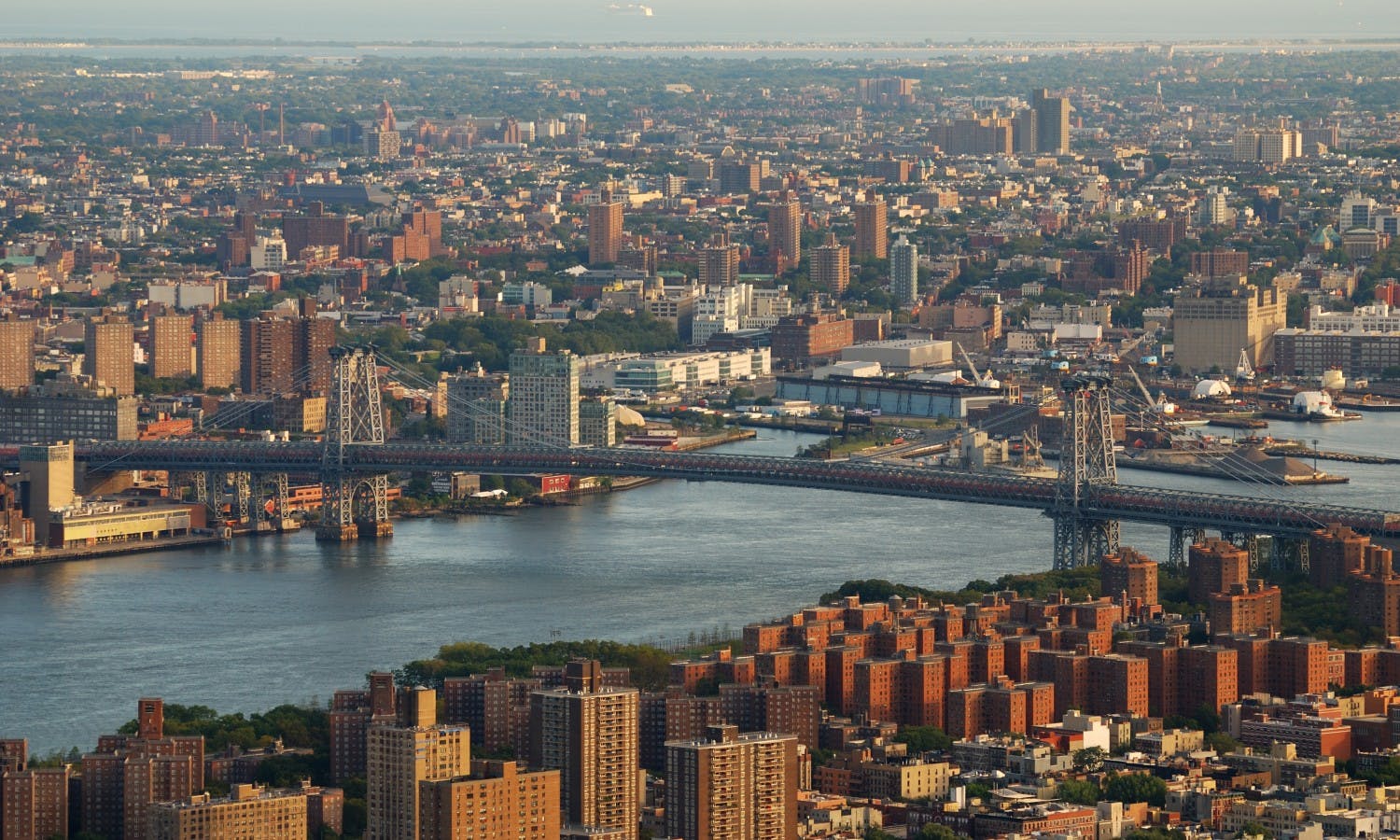 An aerial view of New York City
The September 11, 2001 tragedy still resonates with the world, and a visit to the 9/11 Memorial and Museum to pay your respects to the fallen heroes is a must. See objects and remains from that fateful day and be amazed by the individual stories. While downtown, take advantage of being in this neighborhood to see some historical sites and perhaps even visit the Statue of Liberty and/or Ellis Island.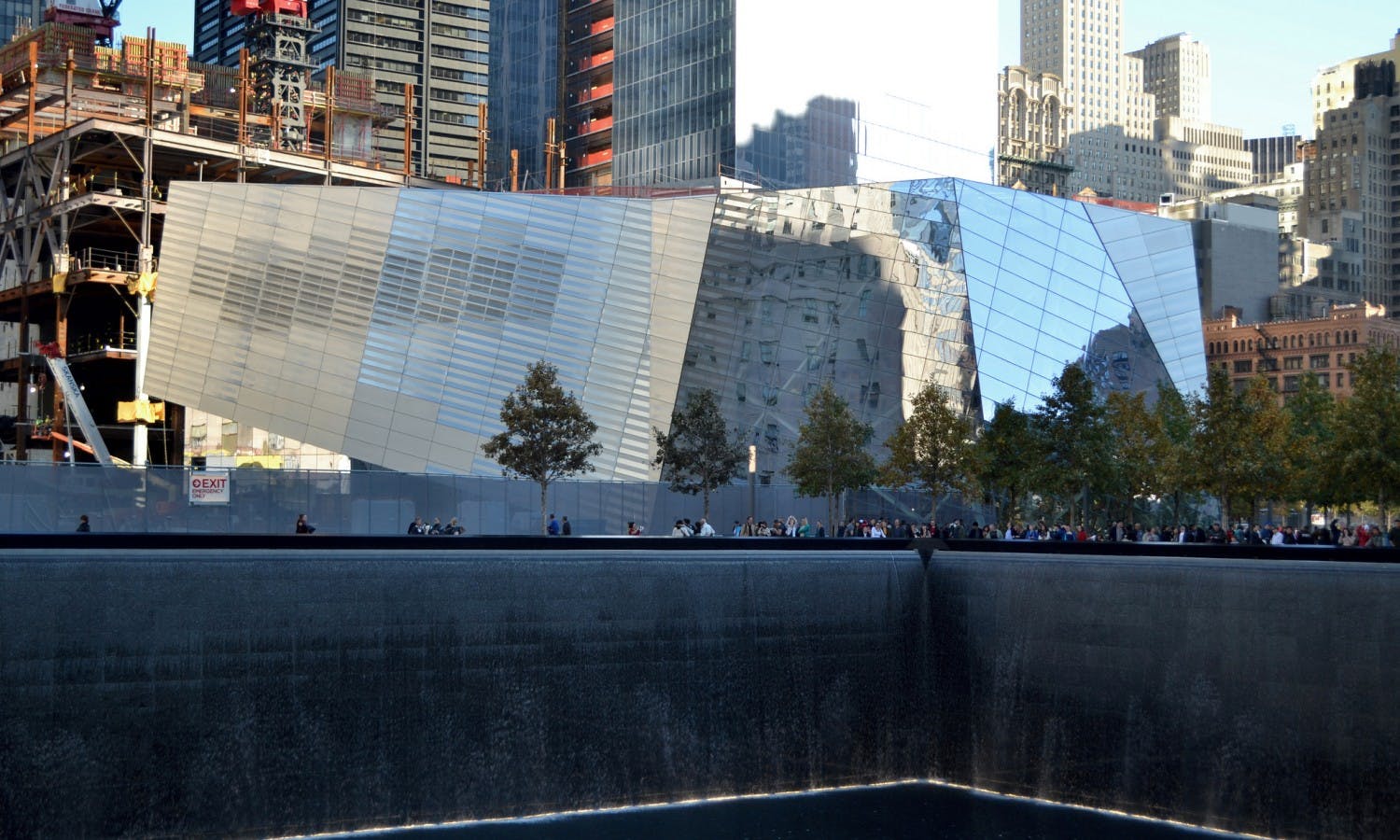 "9-11 Museum" by Richard Gould is licensed by CC BY-SA 2.0
 
No trip to New York City is complete without a visit to Central Park. Take a stroll (or even a jog) through this 778-acre urban oasis that has made a cameo in dozens of films and TV shows. There are countless ways to explore this vast urban expanse either on your own, by renting a bike or taking a tour. Keep an eye out for some famous sites like the John Lennon Strawberry Fields memorial, Bethesda Fountain and the Loeb Boathouse.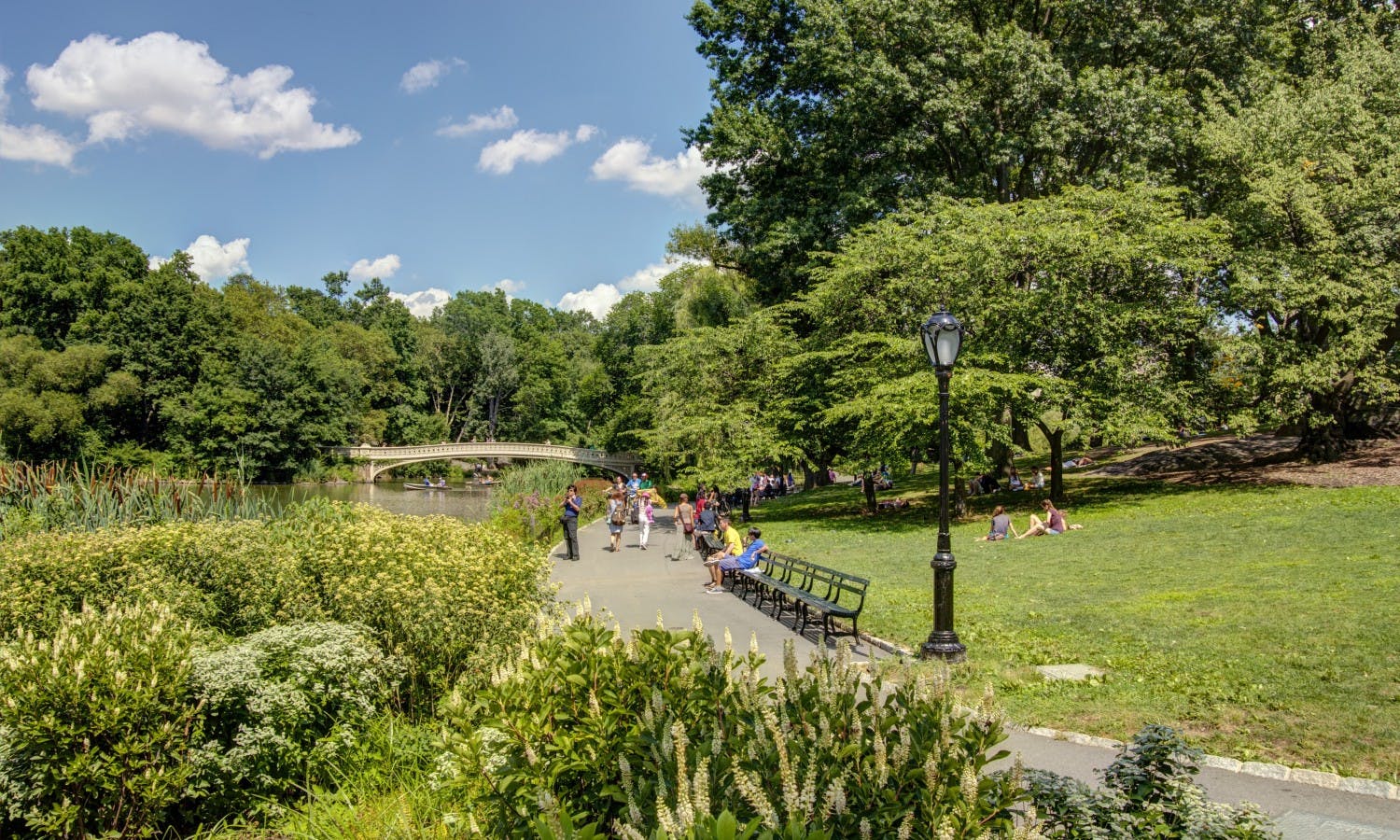 Central Park
5) Don't just stay in Manhattan!
 
Four other boroughs comprise New York City–Brooklyn, the Bronx, Staten Island and Queens–so go explore them. You'll find plenty of good eats along the way including amazing Chinese food in Flushing (Queens), Arthur Avenue in the Bronx (the real little Italy) and Russian cuisine in Brighton Beach (Brooklyn). You can also take the ferry to Staten Island and back for an amazing view of the Manhattan skyline and Statue of Liberty. Also, while in Manhattan, don't forget to head uptown to see the iconic, soulful Harlem.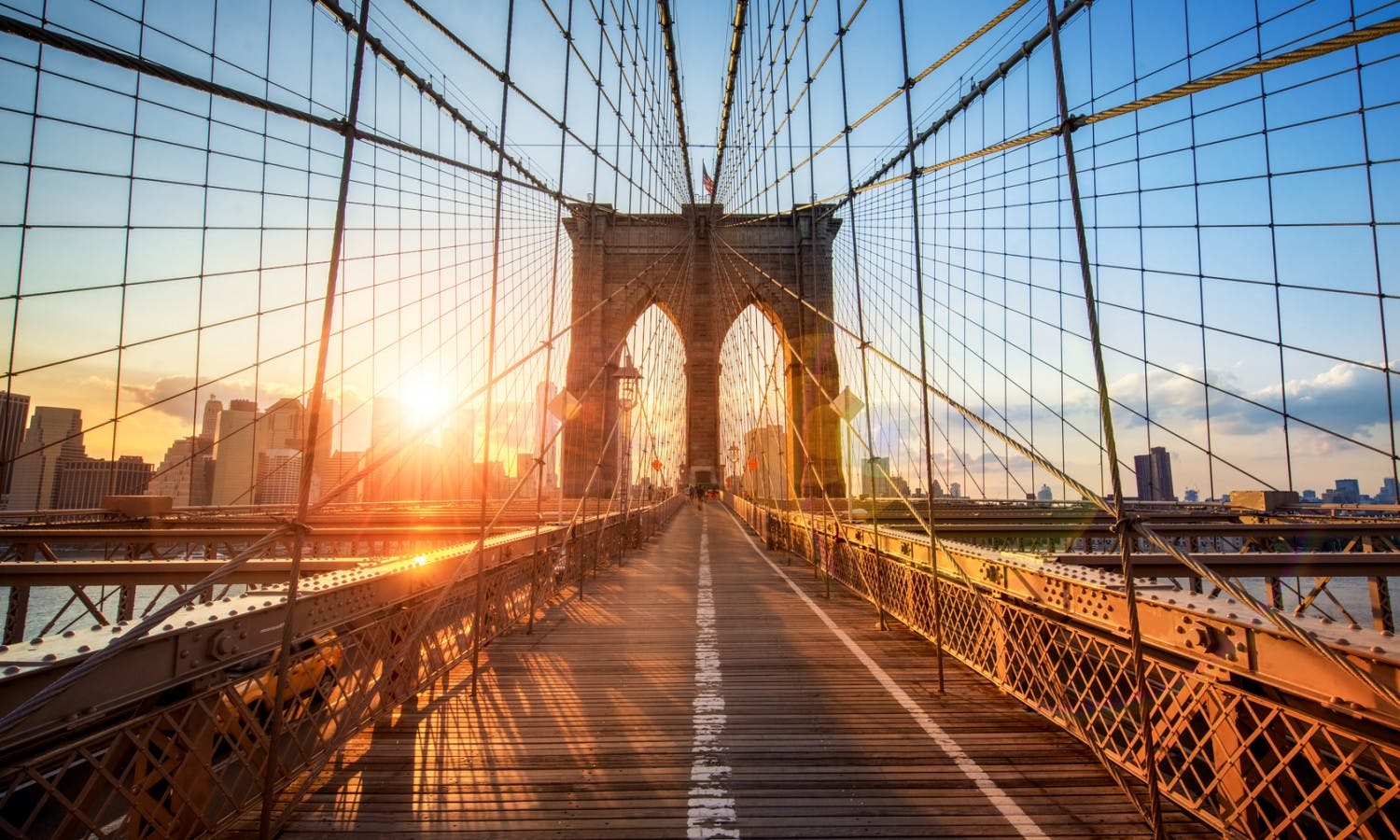 The Brooklyn Bridge
6) Get your Museum on
Don't forget the amazing museums like MoMA, the Whitney, the Met and the Museum of Natural History to smaller locales like Brooklyn art galleries and edgy showrooms. New York City offers so much on the art, exhibitions and culture front that you might even need more than one lifetime to see it all.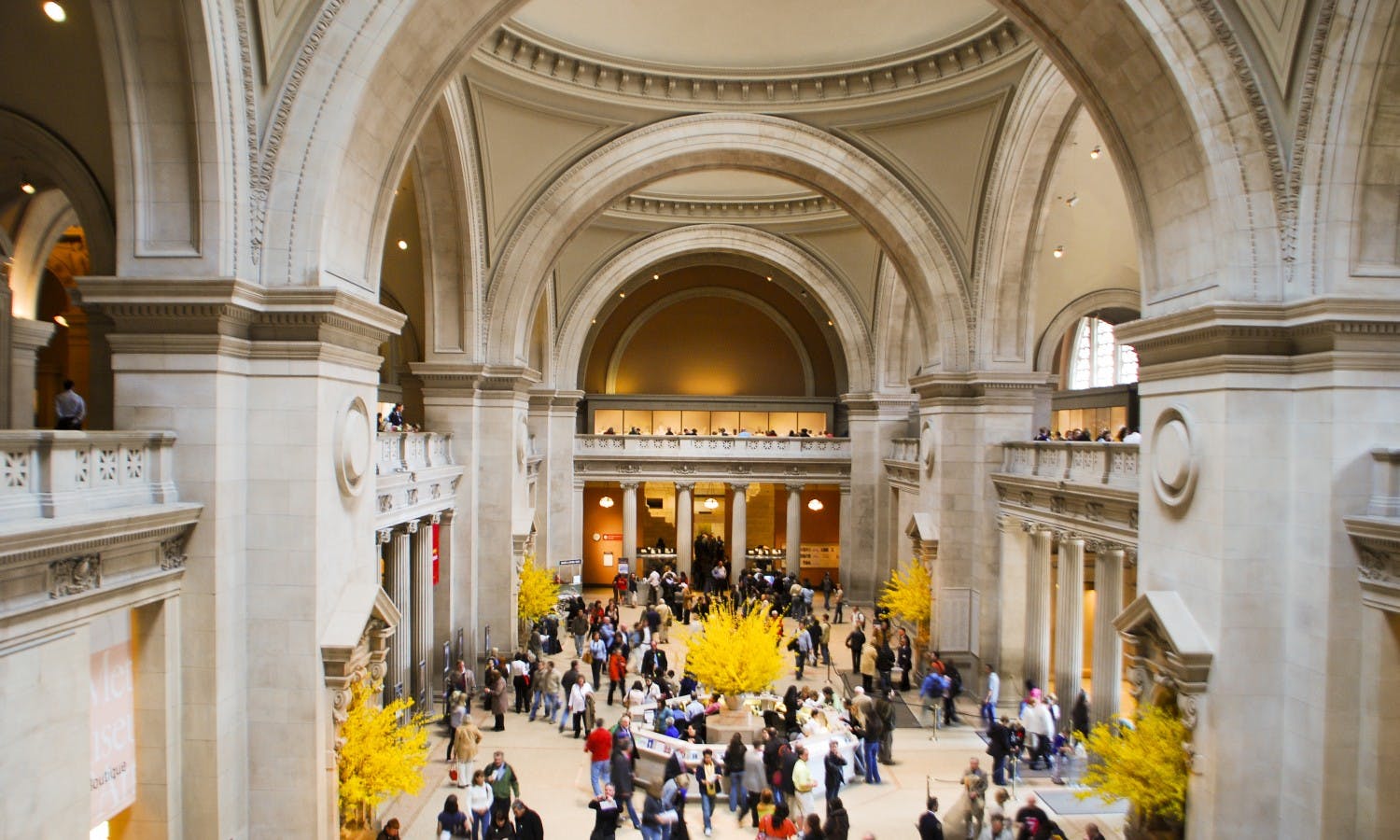 The Metropolitan Museum of Art