Here's a look at six of the best apps for traveling with friends that will make all your lives easier if you're planning to hit the road together.
Traveling is always an experience that remains anchored in our memories and strengthens our bonds. Good times and lots of laughs are guaranteed! However, when traveling with others, organizing can become complicated. The more of us there are, the more difficult it is to make plans that take into account the desires and needs of everyone, manage shared expenses, respect timing and avoid tensions of every kind. To escape all these little annoyances and have the best time possible with friends, remember to download these six apps for travelers that will simplify your trip–before, during and after the experience.
1. Triplt: Manage All Your Reservations
This application is linked to your inbox and automatically imports all booking confirmations that you receive by email–hotels, flights, trains, car rentals, activities, restaurants, etc–letting you view all your travel details on a single page. It organizes your reservations as a chronological itinerary on a small card that can be viewed offline. This information can be updated manually and shared with your fellow travelers. Triplt is useful if you need to reach or meet friends when you're already on the road.
2. maps.me: Never Get Lost Again
How many quarrels have arisen when travel companions did not know where they were or where to go, and everyone was convinced that if they were lost, obviously at the fault of the others? Getting lost is stressful, and stress generates tensions and disputes. To avoid this download maps.me, a GPS of sorts that's accessible offline and updated regularly and offers downloadable maps from around the world.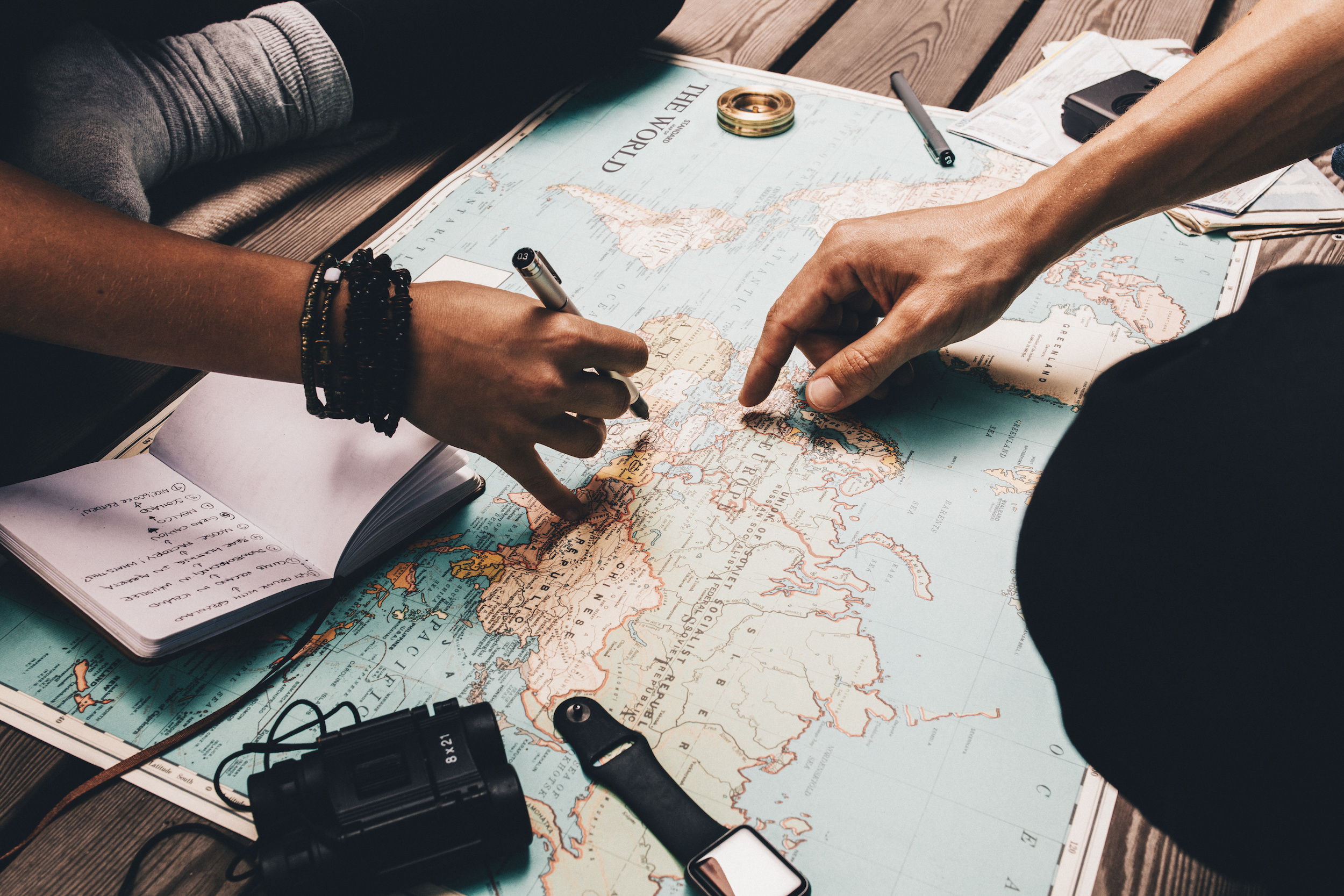 3. Musement: Experience Each Destination Like a Local
The Musement app functions as a digital tourist guide, also offering the possibility to book tickets worldwide for museums, tours and activities directly from the app so you can avoid the lines. With one single app you can find the best activities during your trip: from visits and concerts to gastronomic tours and sports events. You'll find a selection of the best restaurants, bars and establishments frequented by locals. The app is especially useful if you've already arrived and have not yet planned what to do. You can also select your favorite activities and share them with friends.
4. Google Photos: Share Your Photos
Google is an online photo gallery with no storage limit. It allows you to organize, edit and share your photos. You can create a joint album with your travel companions, and everyone can add their own photos so that everyone has access.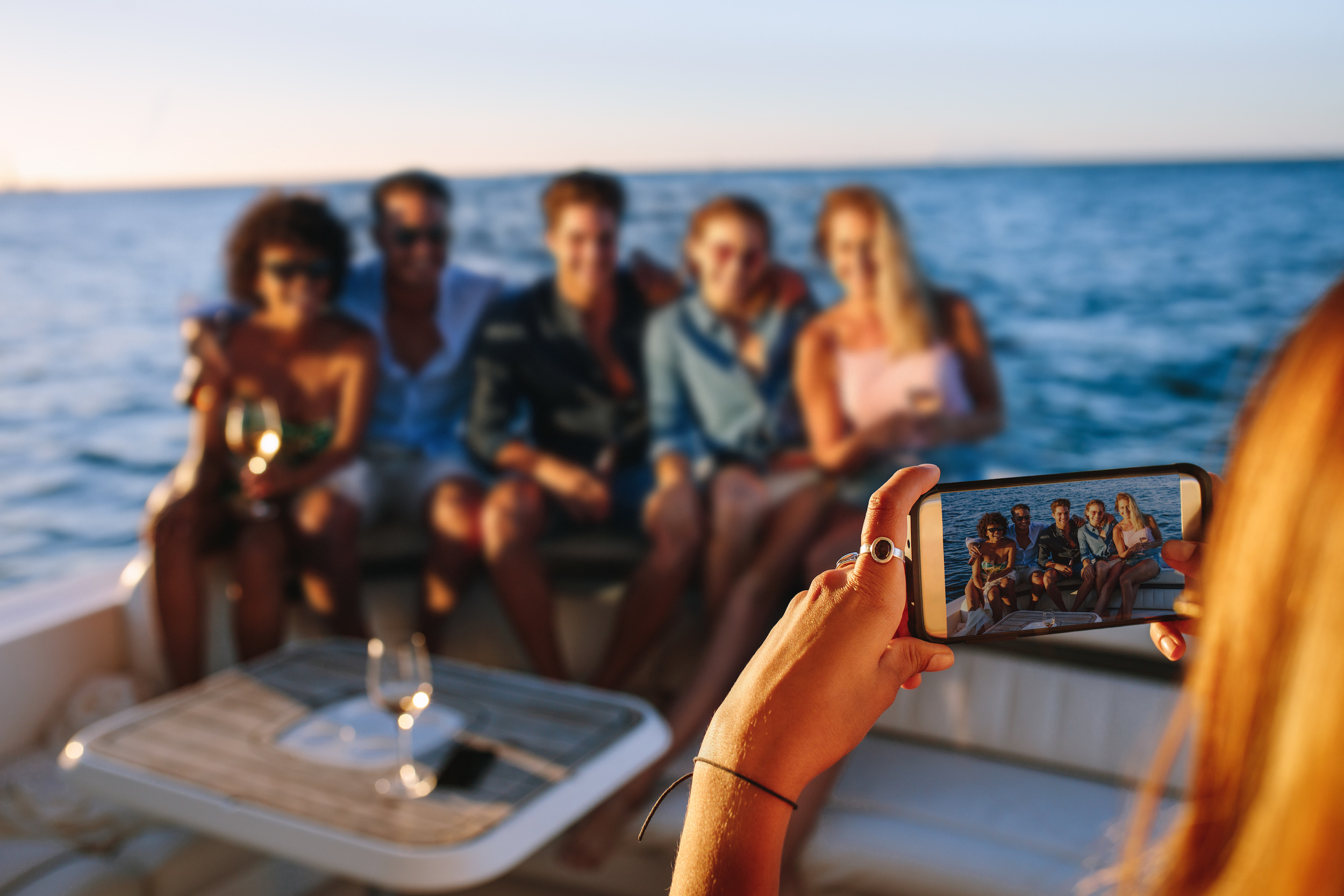 5. Tricount: Better Manage Shared Expenses
Let's not lie to one other. The French adage, Les bons comptes font les bons amis is true: good accounts make good friends. When traveling in groups, it's often difficult to properly organize all the common expenses, and that can create disagreements or just be a real headache. Only one person has paid for shopping? Accommodations? Restaurants? The rental car? Taxis? Did they pay for everyone or only for a few people in the group? No worries, each user adds his or her expenses and Tricount handles calculating who owes what to whom.
6. HappyCow: Find Vegetarian Restaurants
Even if we aren't one ourselves, we all have a vegetarian or vegan friend. HappyCow allows you to find suitable restaurants close to where you are, with descriptions and reviews, so you can find a restaurant that suits everyone.