As the publication date of Harry Potter and the Cursed Child approaches, Musement takes a look at some of the must-see London filming locations.
Harry Potter holds a special place in my heart. In fact, I'm obsessed. I read the first book during the summer of 2000 and that pretty much sealed my fate as a Potterhead ever since. I probably shouldn't disclose the following, but I will: If I'm having a conversation with someone and I learn that he/she has never read the Harry Potter books, I secretly start judging the said non-Harry-Potter-book reader in my head.
Now, I've never been one of those uber fans who sports the costumes to wait on line for the midnight release of the newest book or film, but this doesn't exempt me from indulging in Pottermania. I have since seen every film a few times over and have read every book, and as far as I'm concerned, 31 July, 2016 (Harry's 36th birthday) can't come soon enough as I can't wait to get my hands on the eighth installment: Harry Potter and the Cursed Child.
Yet in recent months, I was slow to pick up on a floo powder reference, couldn't recall the name of Dobby's house elf lady friend (Winkie), and forgot the function of a sneakoscope, so I decided it was time to re-read the books in order to be caught up for the day when Amazon delivers my pre-ordered copy of Harry Potter and the Cursed Child. So, I went ahead and ordered all seven Harry Potter books from Amazon. (My seven are in New York and it would be too costly to ship them overseas.)
I started the first book, Harry Potter and the Philosopher's Stone, and as my imagination once again started to unfold before my eyes, so did London. The first Harry Potter film came out during my study abroad semester in London and there was really no better city to watch it in. London, like Harry Potter, holds a piece of my heart and with each turn of the page, a huge wave of nostalgia overcame me along with an urge to return to the city and an odd hankering for some Butterbeer, a brew that I have never tasted in my life.
After finishing each book, I re-watched its corresponding film and realized I was long overdue for a London trip.  Not only do I want to visit some of my favorite places, but I also want to see some of the Harry Potter filming locations. I did some digging, and here some top London filming locations from the Harry Potter films.
Platform 9 ¾ at King's Cross
The Hogwarts Express departs from Platform 9 ¾ at King's Cross St Pancras station. Among the platform's many film appearances, it's here Harry has his first encounter with the Weasley family as well as where Dobby uses a bit of magic to close off the passage and prevent Harry and Ron from boarding the train in the second film. Platform 9 ¾  is marked by a sign and contains a fake luggage rack appearing to pass through the wall where us mere Muggles can strike a pose.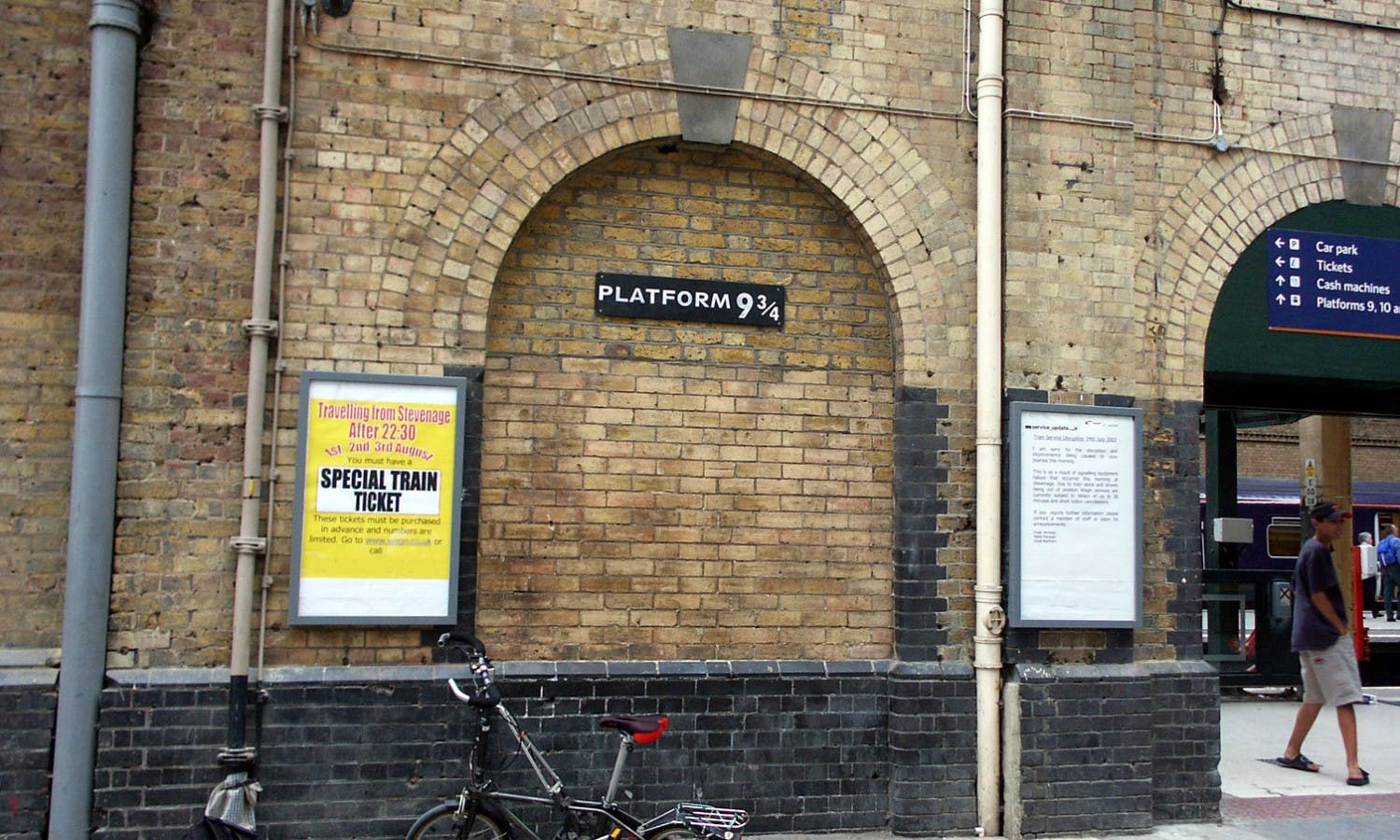 Platform 9 ¾ at King's Cross
Millennium Bridge
This beautiful steel pedestrian bridge stretches across the River Thames from the Globe Theater to St Paul's Cathedral. Although this bridge was attacked by the Death Eaters in the sixth film, Harry Potter and the Half-Blood Prince, the bridge take down played out a little differently in the book. The Death Eaters destroyed a traffic bridge that caused many cars to plunge into the Thames resulting in a high Muggle death toll.  Prior the film's bridge attack, the Death Eaters fly through London and wreak havoc and although it's not a "happy scene", I do kind of enjoy the aerial view of London.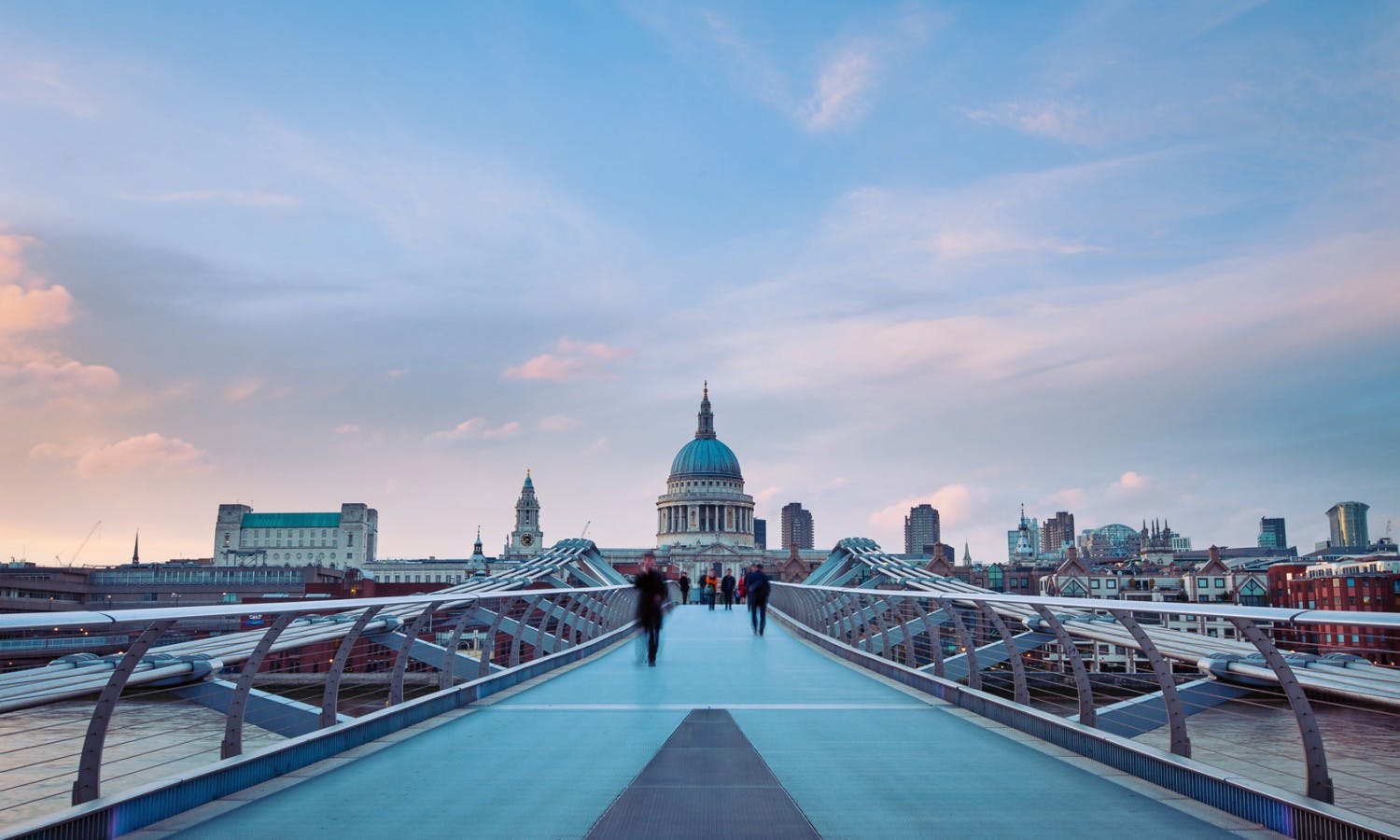 Millennium Bridge
12 Grimmauld Place
While Grimmauld Place does exist, number 12 does not. Sirius Black's unplottable home and Order of the Phoenix headquarters in the fifth film, Harry Potter and the Order of the Phoenix, is in London's Islington quarter. However, the actual shooting location for 12 Grimmauld Place took place in the nearby Claremont Square.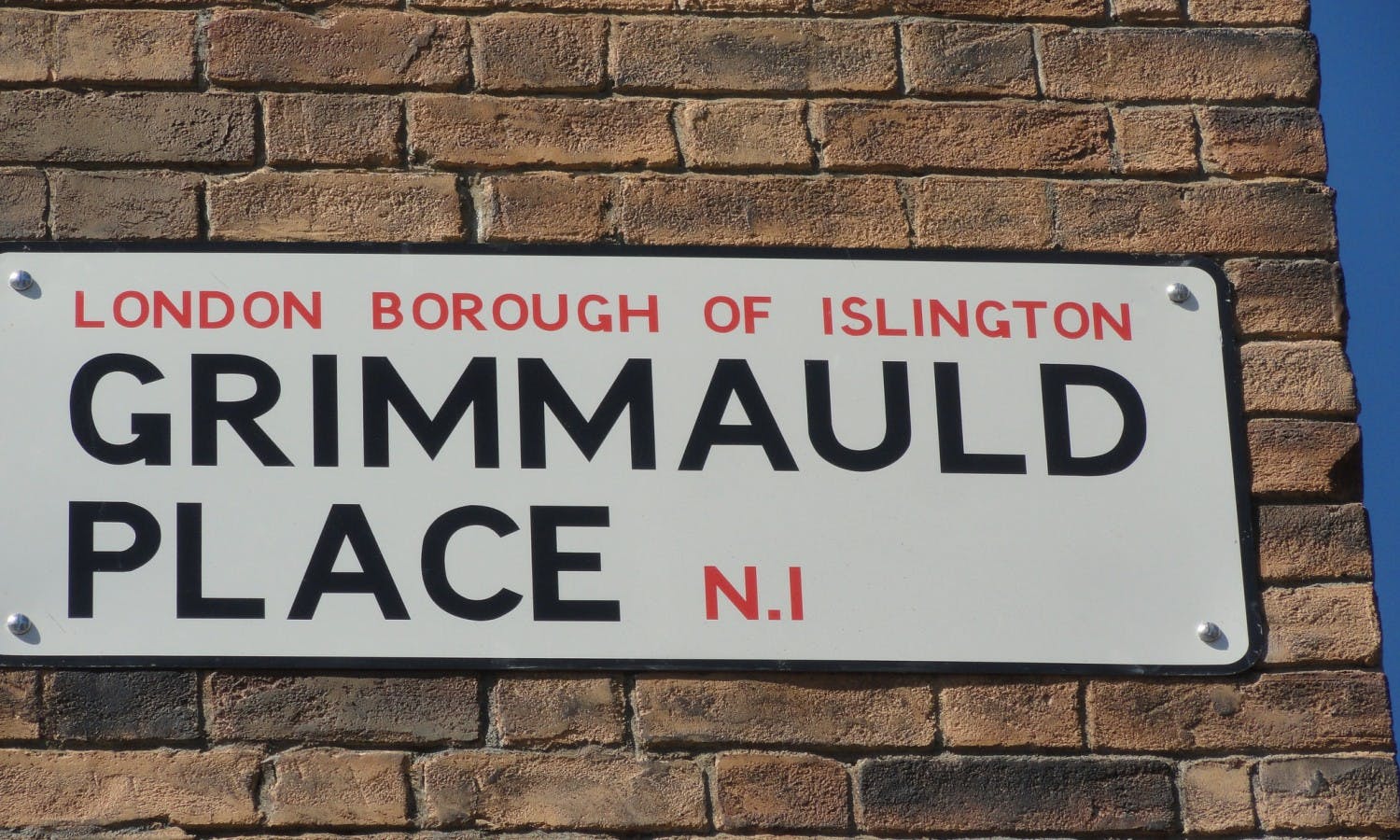 12 Grimmauld Place
Leadenhall Market
Unfortunately, Diagon Alley–the wizard world's high street– isn't real, but Leadenhall Market will look familiar to all Potterheads as this beautiful Victorian covered market served as the Diagon Alley quarter near the Leaky Cauldron in the films. Sadly, you can't call in on the wizard world's beloved pub for a drink, but you might recognize the blue door of Bull's Head Passage that served as its entrance.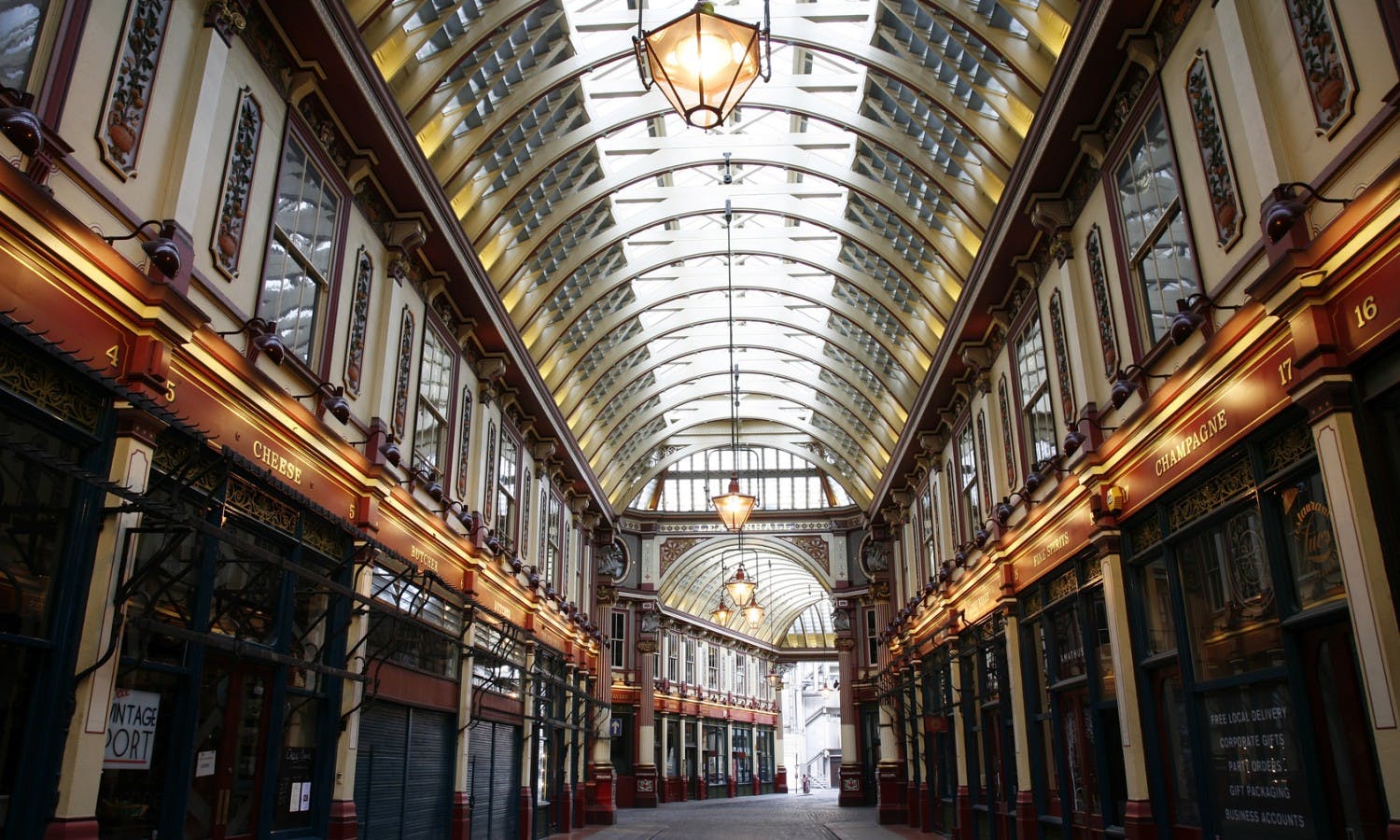 Leadenhall Market
Piccadilly Circus 
One of London's most identifiable sights characterized by illuminated advertising screens, impenetrable crowds and the Eros statue, Piccadilly Circus can be seen in Harry Potter and Deathly Hallows Part 1 as Harry, Ron and Hermione make their way downtown and jump out of the way of a quintessential London red double-decker bus.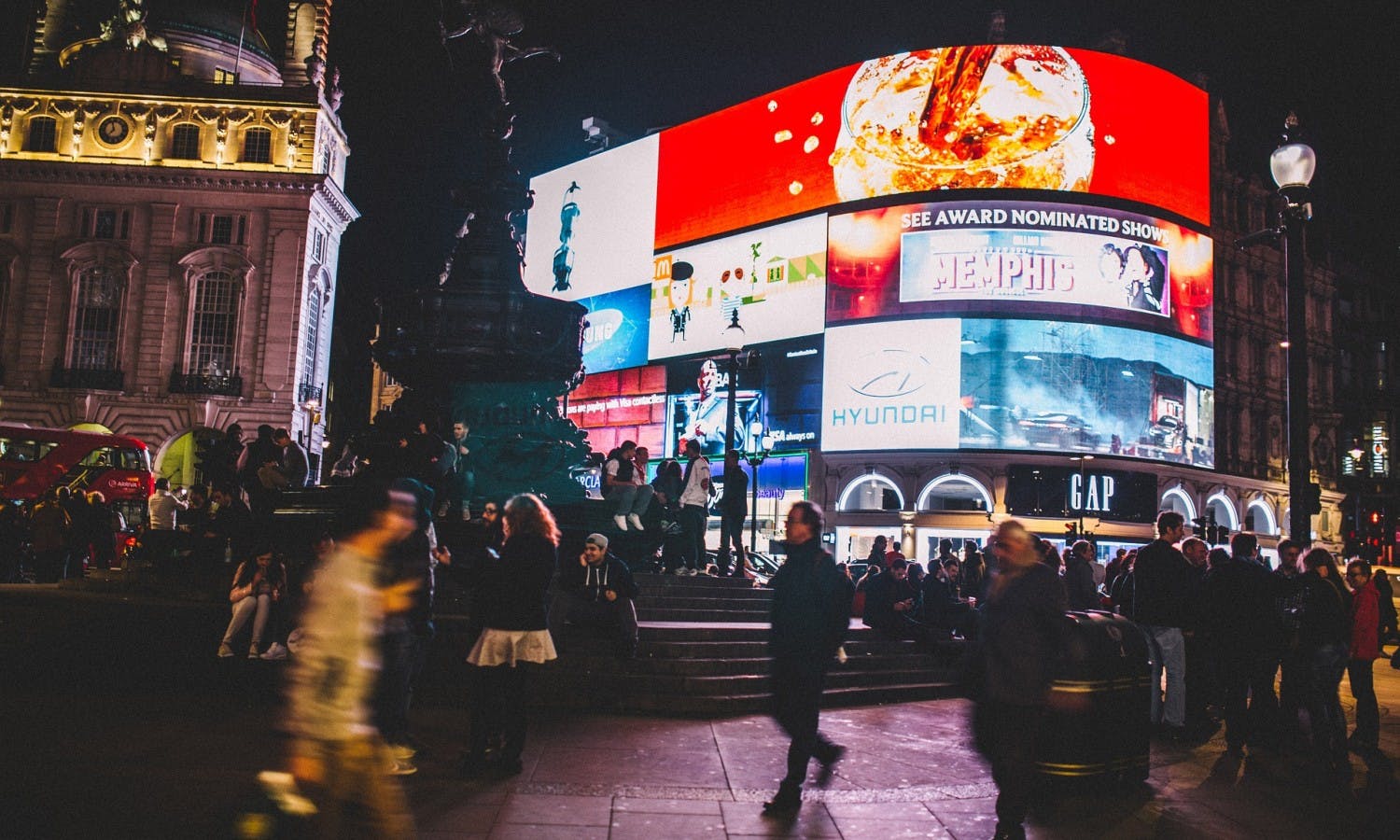 Piccadilly Circus
Australia House
While you're only allowed inside London's Australian embassy for official business, you can pass the outside of this landmark building that served as Gringrott's Bank. If you can manage to sneak a peak through the doors, you'll see the very chandelier that the dragon smashes to the floor in the eighth film, Harry Potter and the Deathly Hallows Part Two.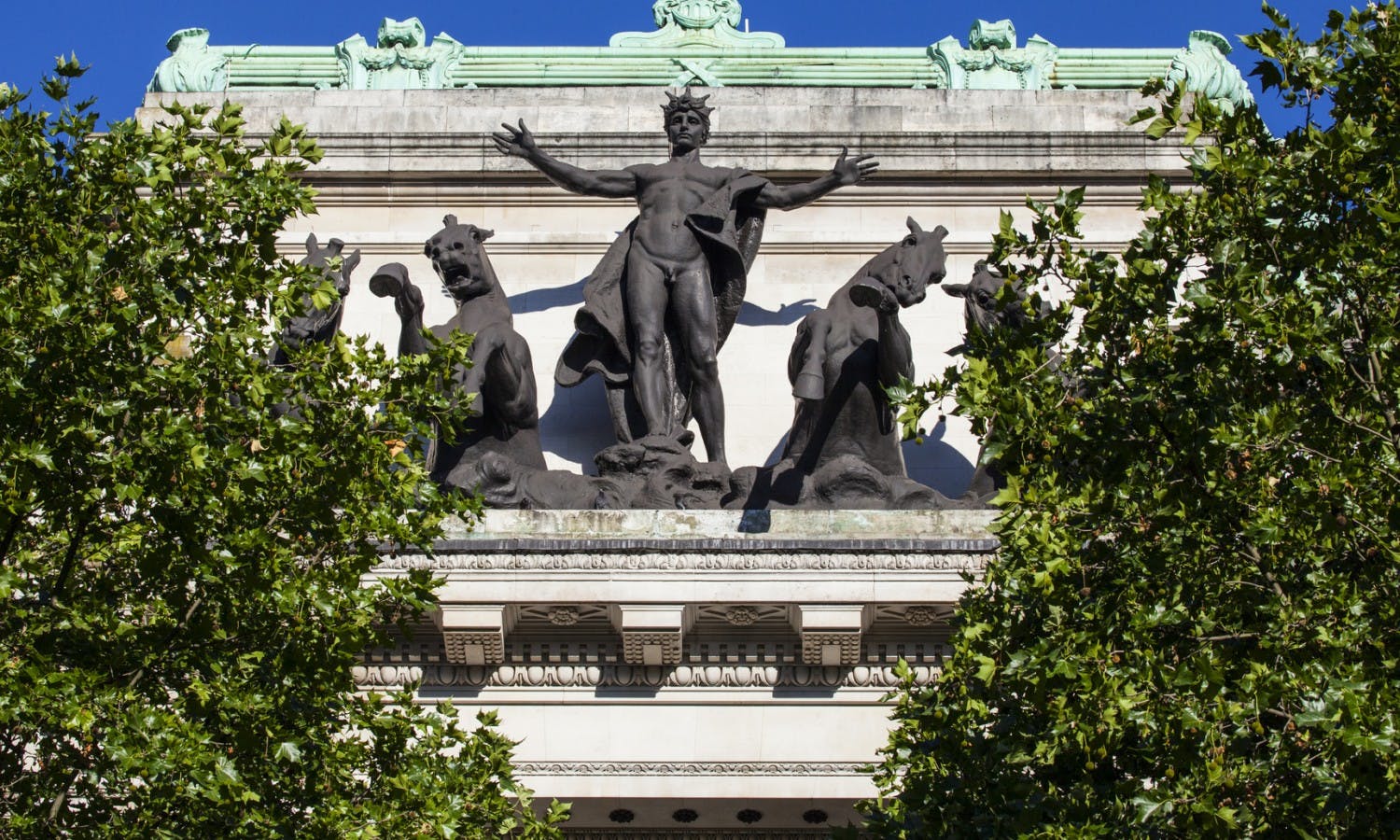 Australia House
Lambeth Bridge
Who can forget the Knight Bus that came to Harry's rescue after he inflated evil Aunt Marge at the Dursley's in Harry Potter and the Prisoner of Azkaban? As the purple triple-decker bus speeds along recklessly as if the road belongs to the Knight Bus and the Knight Bus alone, it crosses Lambeth Bridge in the process to deliver Harry safely to the Leaky Cauldron where Cornelius Fudge, the Minister of Magic, awaited him.
Now if I want to make this an all sensory experience and sip some butterbeer, I'm going to have to visit the Harry Potter Studios.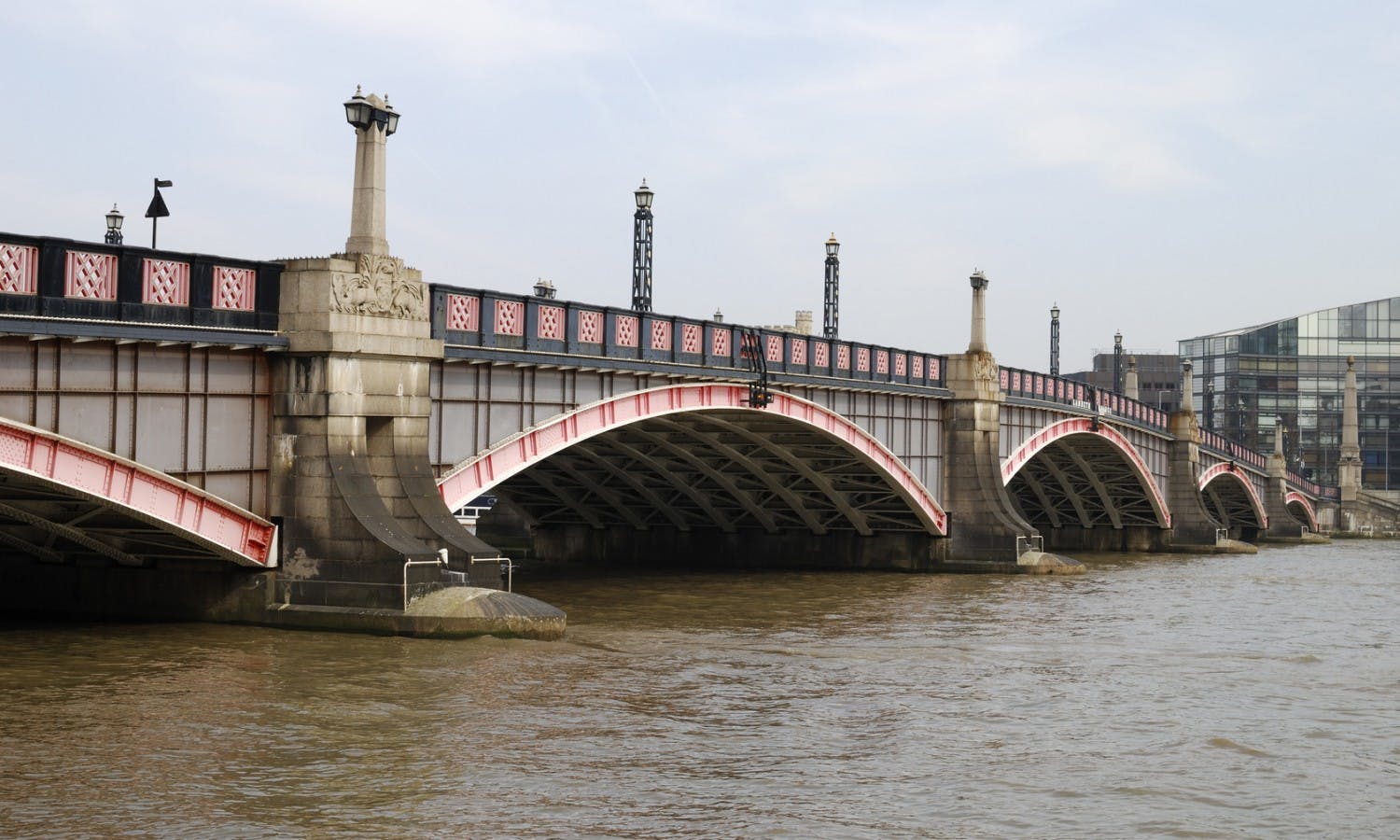 Lambeth bridge