From Boston to Sydney to Rio, Musement takes a look at eight of the world's most notorious unsolved art crimes.
Not too long ago, we took a look at five recovered works of stolen art. Here, we take a look at some stolen paintings that, unfortunately, have not been recovered and whose whereabouts remain a mystery.
From the magnificent work of Caravaggio to the valued paintings of Renoir, Cézanne, and Van Gogh, a selection of spectacular pieces of art history seem to have mysteriously disappeared from the face of the earth. Here are eight of the worlds most infamous unsolved art crimes.
1. "Nativity with St. Francis and St. Lawrence" by Caravaggio
In 1969, Caravaggio's Nativity with St. Francis and St. Lawrence was stolen from the Oratorio of San Lorenzo in Palermo. Painted in 1609, this Baroque nativity scene is set in an economically deprived environment. Saint Francis of Assisi and Saint Lawrence appear with the Holy Family in a modest stable. The $20-million work has not been located, and a replica has since been painted in place of the original.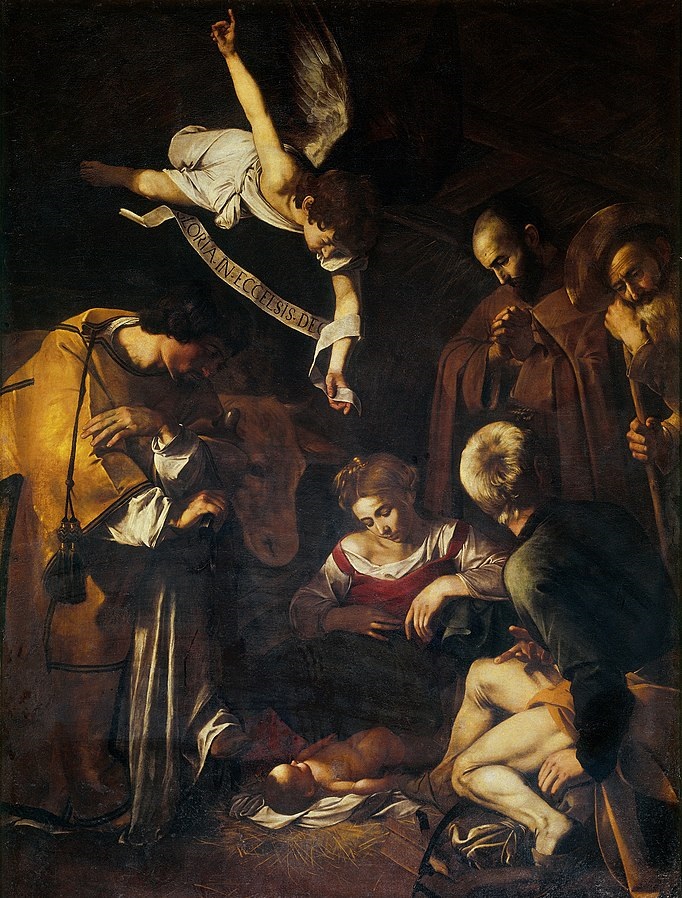 Source: Wikipedia
2. 13 pieces from the Isabella Stewart Gardner Museum
The grandest of the world's unsolved art crimes, the Isabella Stewart Gardner heist occurred in 1990 when two people disguised as police officers entered the Boston museum in the early morning hours and stole 13 pieces of art valued at $500 million in total. Among them were works by Degas, Vermeer, Monet, and Rembrandt. Three decades later, the crime remains unsolved—though a number of theories try to get to the bottom of it.
3. "View of Auvers-sur-Oise", Cézanne
"View of Auvers-sur-Oise" a landscape by Paul Cézanne was stolen in 1999 from the Ashmolean Museum in Oxford. The work, worth $3 million, symbolizes an important turning point in the French painter's career because it marks the start of his mature period.

Source: Wikipedia
4. "A Cavalier" by Frans van Mieris
Art crimes happen on the other side of the world, too. Dutch master van Mieris' 17th-century self-portrait titled "A Cavalier" was taken from the Art Gallery of New South Wales (Sydney) in broad daylight during operating hours. The thieves were able to escape with the work thanks to its small 7.9″ x 6.3″ dimensions. Despite its diminutive size, the painting is worth more than a million dollars.
5. "Madeleine Leaning on Her Elbow with Flowers in Her Hair" by Renoir
Unlike the majority of art crimes which have taken place in a museum, this theft took place at a private home in Houston. In 2011, a masked thief entered the house armed with a semiautomatic handgun and made off with Renoir's "Madeleine Leaning on Her Elbow with Flowers in Her Hair". The insurance company is offering up to $50,000 for any information that can be provided in regard to the crime.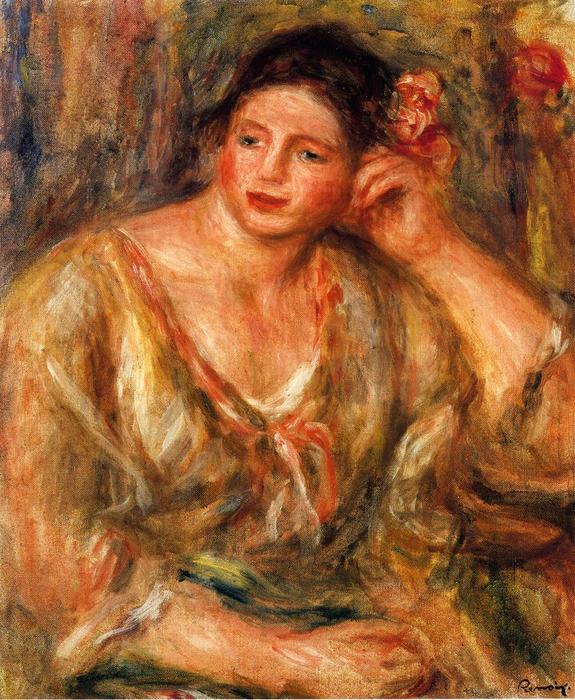 Source: Wikipedia
6. "Vase with Poppies" by Vincent van Gogh
This Van Gogh still-life from 1887 was stolen from the Mohamed Mahmoud Khalil Museum in Cairo in 2010. With dimensions of 25.6″ x 21.3″, the estimated value of "Vase with Poppies" is approximately $50 million. Interestingly enough, the same painting was previously stolen in 1977 but eventually found in Kuwait.
7. Pieces from the Chacara do Ceu Museum
In 2006, the Chacara do Ceu Museum in Rio de Janeiro was the scene of a significant art crime, during which the following pieces disappeared: "The Two Balconies" by Salvador Dalí, "The Three Dancers" by Pablo Picasso, "The Luxembourg Gardens" by Henri Matisse, and "Marine" by Claude Monet. The clever thieves carried out the crime while the city was celebrating Carnival, which allowed them to easily flee and blend in with the crowd.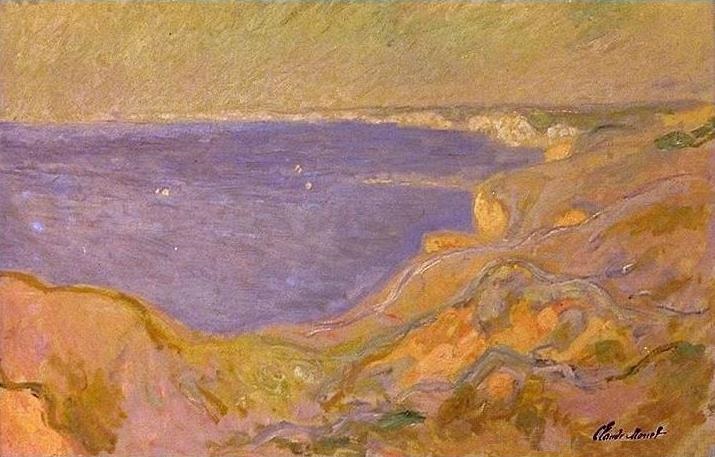 Source (Marina-Claude Monet):Wikipedia
8. 18 paintings from the Montreal Museum of Fine Arts
In 1972, one of the greatest art crimes in Canadian history took place at the Montreal Museum of Fine Arts. In addition to some jewels and small sculptures, armed criminals stole 18 works from artists that included Delacroix, Rembrandt, and Gainsborough. At the time, it was believed that the value of the 18 pieces was more than two million dollars, but is believed to have since inflated.