There's no summer meal quite as American as a barbecue. However many are surprised to learn that this famous slow cooking method has different regional styles. From the Hill Country in Texas to North Carolina's Lexington style, we take a look at four of the most authentic regions specializing in genuine American barbecue fare.
While barbecue features prominently in various international kitchens, particularly in Asian and Arab cuisines, there's no summer repast that's quite as American as a barbecue, the feast of choice to celebrate the beginning, middle and end of summer milestones: Memorial Day (last Sunday of May), Fourth of July and Labor Day (first Sunday of September).
The word barbecue means different things to different people, and many tend to associate this type of fare with grilling steaks, burgers and hot dogs in their backyard. The idea of a barbecue also does indeed imply a party where a bunch of the said type of food will be served.   While this is not completely incorrect, the meaning of authentic barbecue cuisine often gets lost in the shuffle.
Just as different foods are tied to different cities in Italy, American barbecue is characterized by regional styles and techniques that are not easy to master. Wheter you'd like to try to channel your inner pitmaster or are just plain curious, here's a look at the four most typical American barbecue styles.
Memphis
Pork is the headliner of Memphis style barbecue, particularly in the form of ribs—especially baby back–and pulled pork sandwiches, all of which have been slow cooked in pit. The ribs are prepared either wet–in a sweet, tomato-and-vinegar-based sauce–or dry–rubbed with a medley of zesty spices like paprika, cayenne and sugar.  Pork shoulder meat that's been slow-cooked at a low temperature rendering the meat tender enough to be "pulled" comprise the sandwiches. As with the rib sauces and rubs, everyone likes to add their own personal touch to the sandwiches, but staples include Memphis style barbecue sauce, shredded cabbage slaw and jalapenos.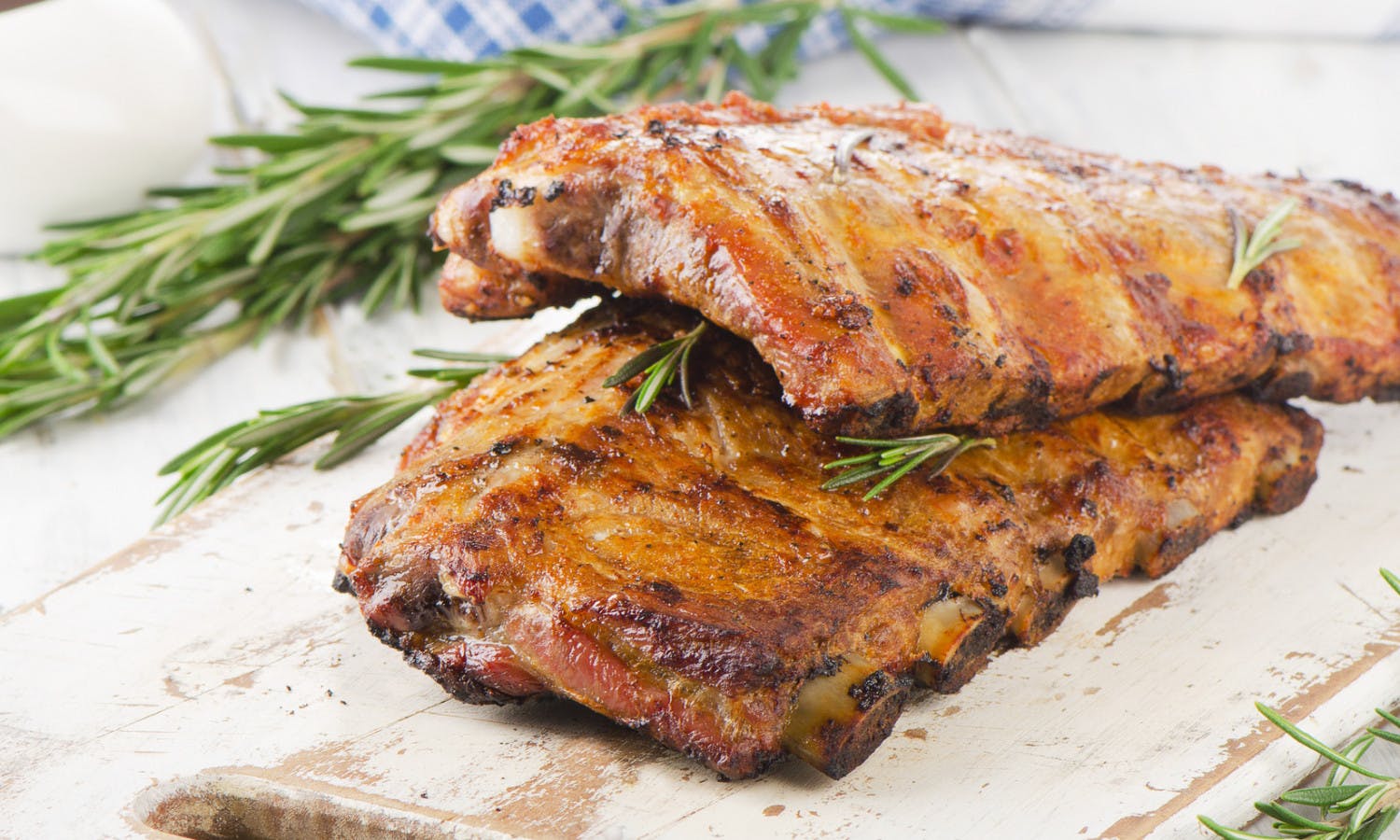 Ribs from Memphis
Texas
Texas is the second largest state so it should come as no surprise that Texas style barbecue isn't limited to a handful of signature preparations. The area east of Austin (Hill Country) is known for its cowboy or western style barbecue which involves direct cooking mostly goat, beef and mutton meat over mesquite. Central Texas style has interesting history tied to the 19th century butcher shops opened by Czech and German immigrants. The heavily spiced meat, mostly brisket and sausage, tends to be prepared dry, and isn't as prevalent as the other types. Eastern style, involves beef or pork shoulder that is cooked so slowly it falls off the bone and is chopped (not sliced) and usually served on sandwiches and doused in hot yet sweet tomato-based sauce.  The most intriguing is perhaps the South Texas barbacoa, which incorporates Mexican traditions and specializes in cooking the head of a cow in the ground over mesquite coals.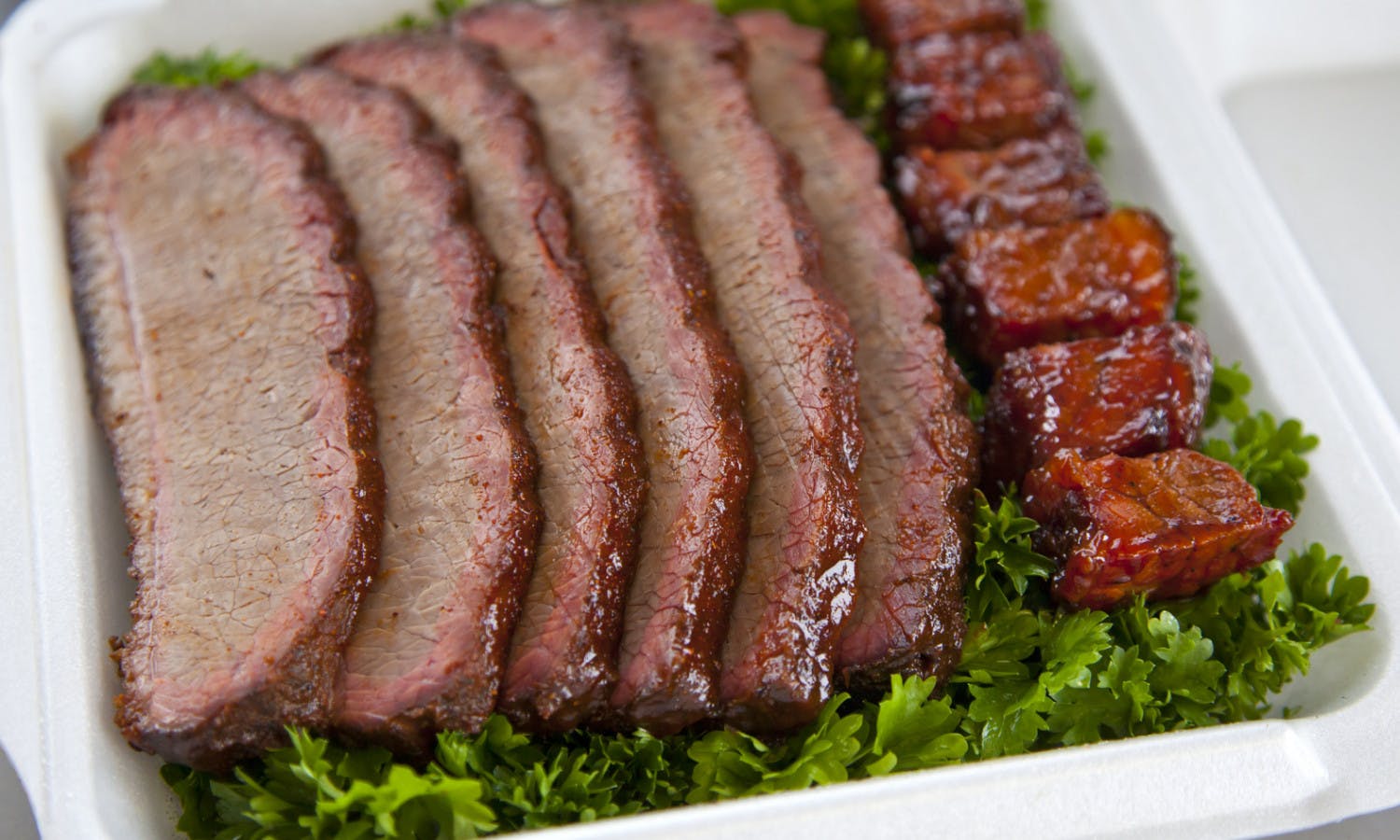 Brisket from Texas
North Carolina
North Carolina barbecue is characterized by pork meat and known for two specific types, the first being Eastern Style, which involves a whole chopped barbecued hog served with a vinegar and pepper based  BBQ sauce. Meat from the entire hog is mixed together so you don't worry about missing out on some of the crispy pork cracklins (the best part). Lexington style is famous for pork shoulder accompanied by a tomato-based sauce with vinegar and pepper that is also the base for the typical red slaw accompaniment. Both utilize a pit.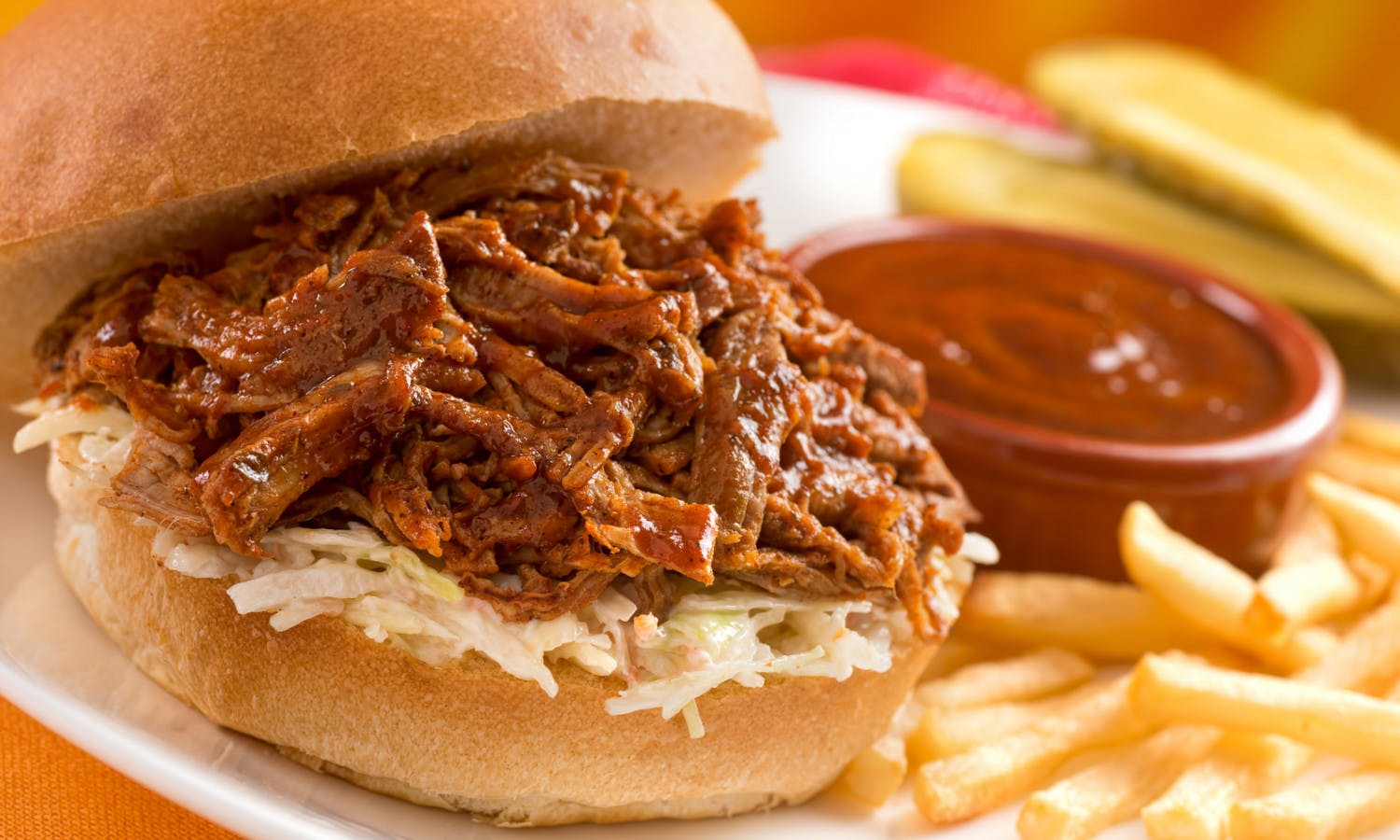 Pulled pork from North Carolina
Kansas City
The northernmost region for this typical Southern cuisine, Kansas City style is characterized by a multitude of beef, pork and lamb cuts as well as a wide variety of preparations with slow smoking being the most popular. The meat is always dry rubbed and accompanied by French Fries and a generous portion of a mustard-, tomato- and molasses-based barbecue sauce. Fun fact: the Kansas City barbecue tradition was actually started by a Memphis native named Henry Perry.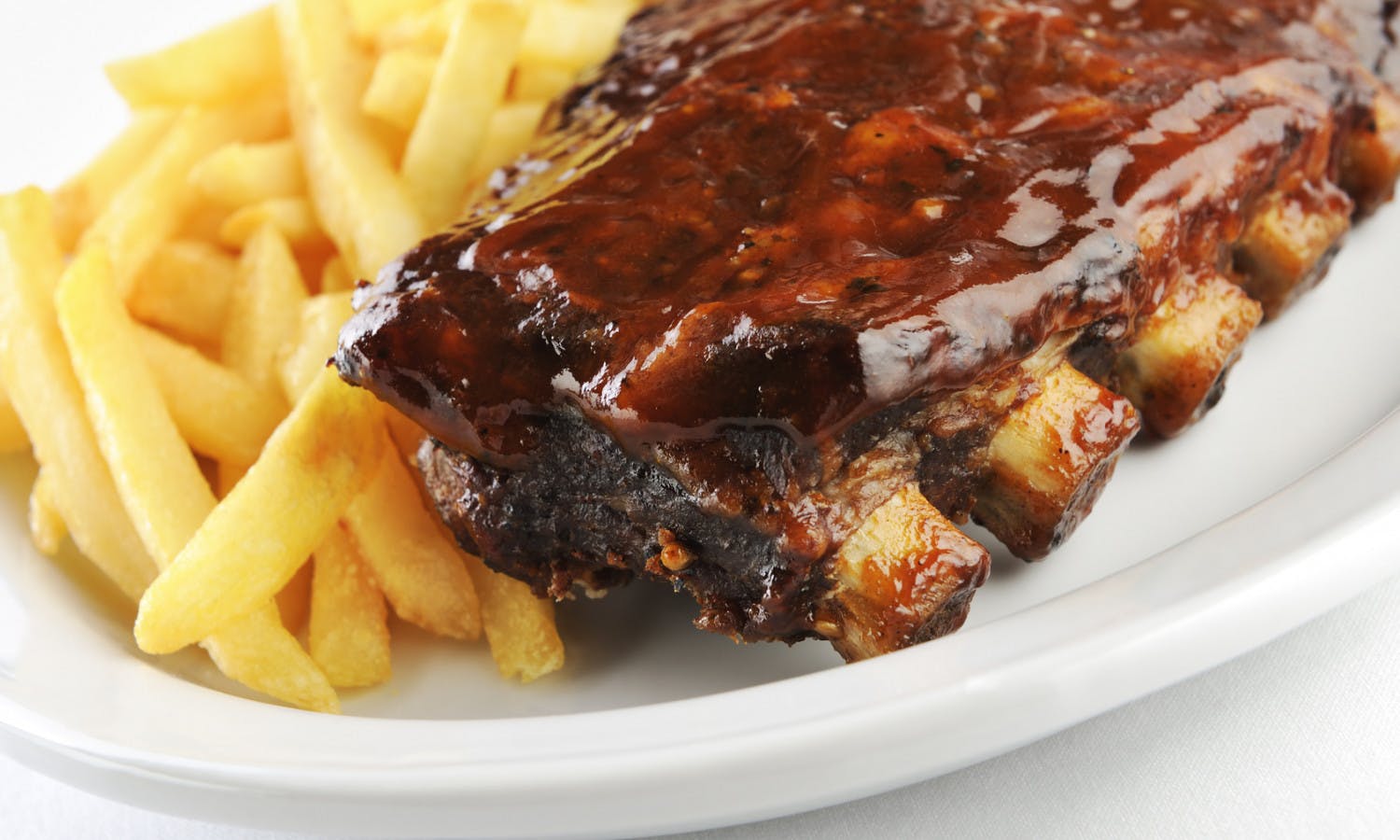 Ribs from Kansas City