New York is the city of dreams for some yet not so beloved by others. Love it or hate it, New York leaves a distinct mark and you just might find yourself pining for one or two things you have left behind.
Whenever Italians learn that I moved from New York to live in Italy, they think I'm crazy. But I'm not. The New York that most foreigners have come to know and love is the New York in the movies or the one they visited during a vacation, and—as with most places—living New York and visiting New York are two different things.
I always give the same response when people ask me why I grew tired of New York: In general, New York is the type of city that people come to for a few years and then leave. I saw so many of my friends pick up and move on after they have had enough, and I had had enough and I wanted to move on. I had always dreamed of living in Italy so I gave it a go and three-and-a-half years later, I'm still here.
People ask me all the time if I miss New York, and honestly I don't, but I think part of the reason is that there's no escaping New York for me as I visit regularly to see family and friends. Sure there are certain people I miss as well as certain restaurants, foods and privileges that are no longer at my fingertips, but I have access to whole 'nother world of deliciousness and surprises here in Italy. I'm happy to go home for a short visit, see loved ones, attend a few Broadway shows, eat some food I can't get in Italy then once I've had my fill board the 8.30pm flight from JFK landing at 10.40am at MXP.
That being said, I do have a newfound appreciation for New York in general since I have left it, and I like the city so much better now as a visitor than resident, and I think it's because I know I'm not staying there permanently. There are of course some things I miss; others not so much. Here are some of my random musings on New York.
Finding a taxi: I definitely don't miss hailing a cab. I find the whole taxi process in Italy to be much more civilized. You call or text and they come pick you up, or you go to a taxi stand. There's none of this jumping from street corner to street corner shenanigans hoping you'll nab a vacant vehicle. Yes, when you do call in Italy they turn on the meter the minute they come to retrieve you, which means the price will begin to climb before you enter (particularly at night when the starting fare is 6.50). However the comfort of knowing I have a taxi for me and just me on the way makes the extra fare worth it. In New York, I would strongly recommend Uber.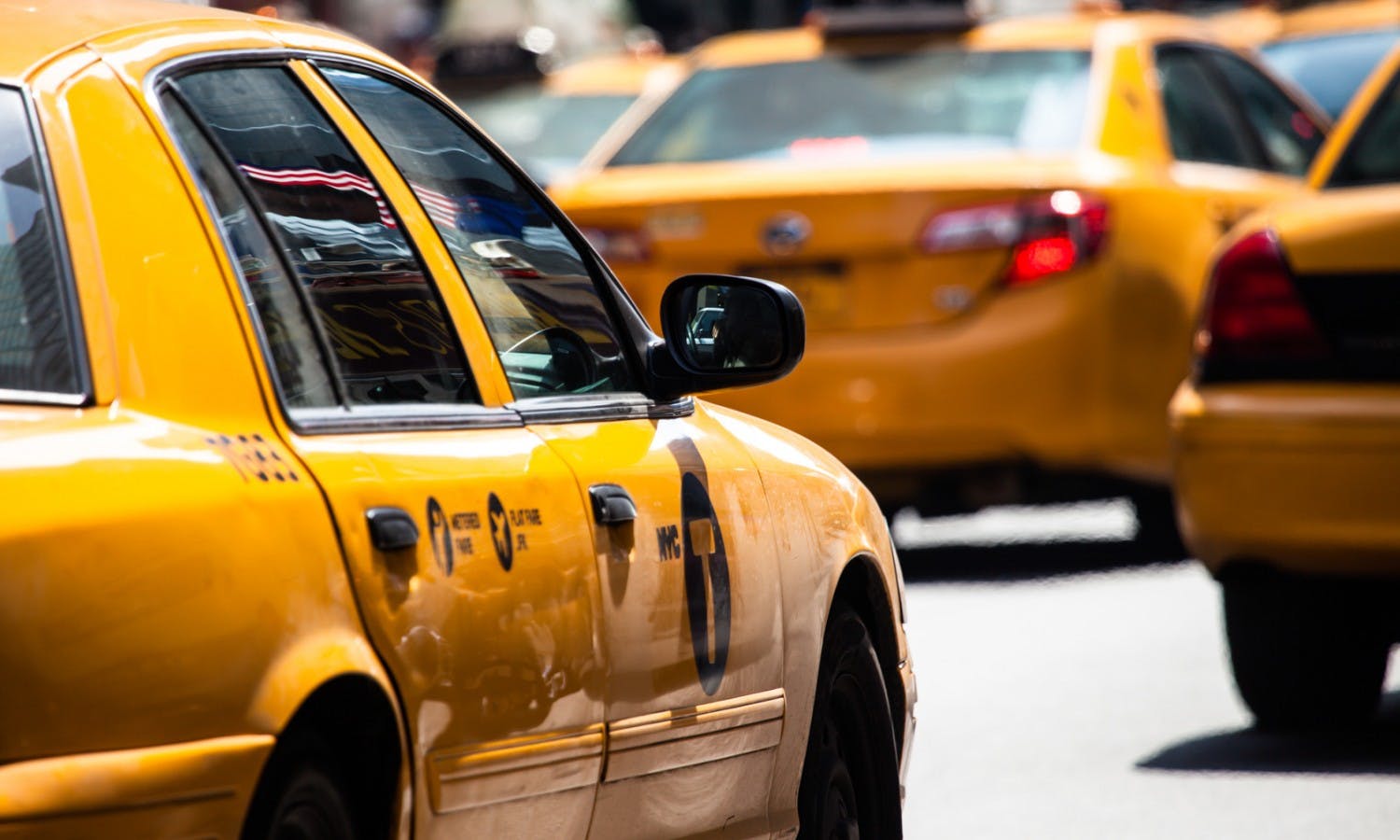 Taxi in NY
Juice: I miss the ubiquitous juice bars with offerings that go beyond the basic centrifugata or spremuta. Sure, there are a few juice places here in Milan, but they're just not the same. Not a day passes that I don't recall the freshly made and packaged complex juices of Liquiteria (particularly the Berry Powerful Smoothie and the Royal Flush pineapple, apple and ginger juice) and Juice Press (Spicy Citrus, Aloe Water, Cold-pressed watermelon and a filling Drink Your Salad juice to name a few). You can drop in on your way to work or call in your delivery to start your day on a liquid note, sip one for a snack or implement into your diet for a one or multi-day juice cleanse.
Soup dumplings: Whenever I mention soup dumplings to anyone here in Italy, they always say that yes, they know what they are and they wind up referring to dumplings in soup. However, I'm talking about the dumplings that in addition to their standard fillings, also have the soup inside. You bite into the top to let out some of the steam and then you eat them slowly but surely, slurping up the soup. They're glorious. There are plenty of places to find them in New York and here's a few: Joe's Shanghai, Shanghai Café Deluxe, The Bao in the East Village and Pacificana in Brooklyn and Nan Xiang Dumpling House in Flushing.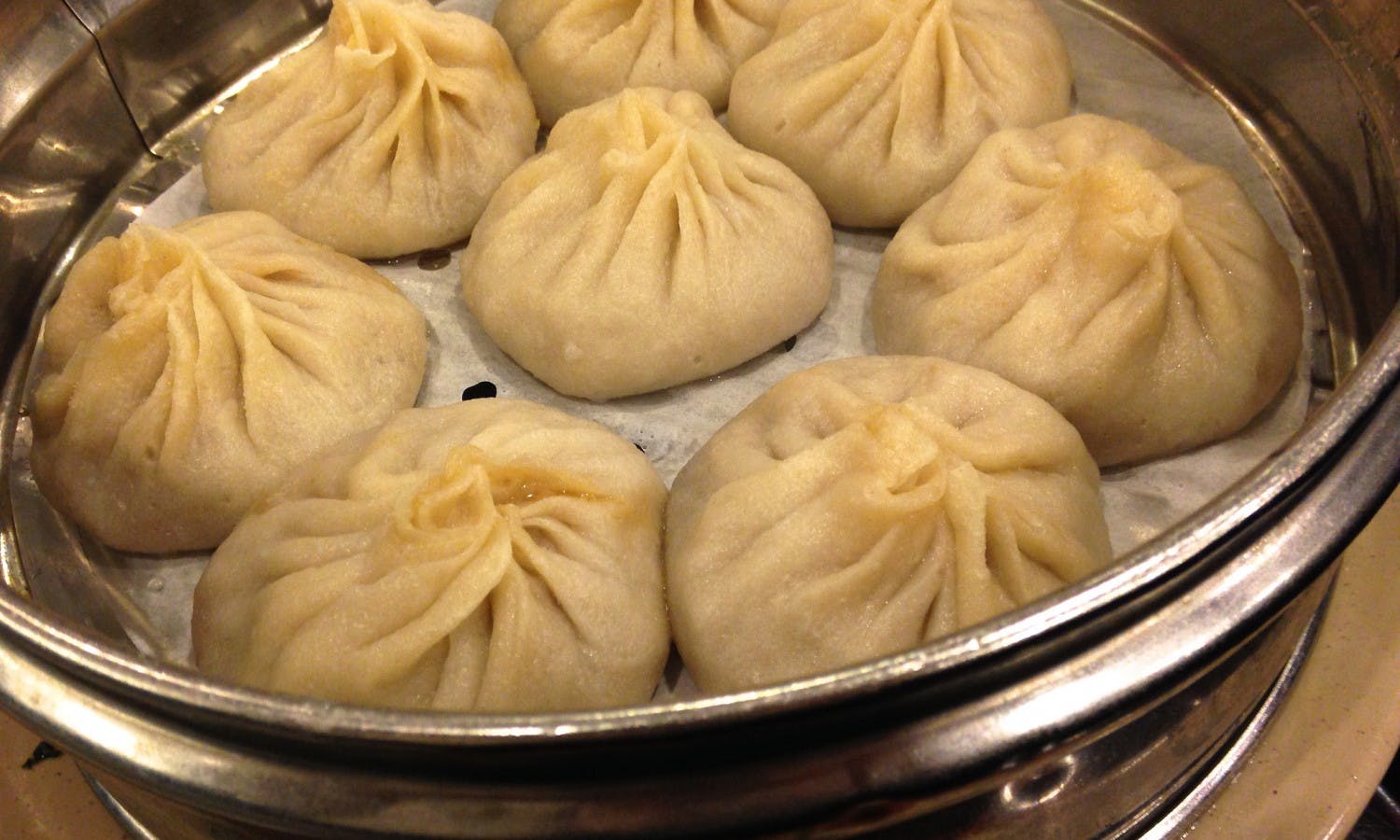 Soup Dumplings – Jessica Spengler
Diner fare: Not going to lie, I get the occasional hankering for good old-fashioned typical American diner fare. From French fries with melted mozzarella cheese doused in brown gravy to a grilled cheese and tomato sandwich, nothing screams comfort like being able to walk into a diner at pretty much any hour of the day or night, and being able eat my heart out. From all-day breakfast dishes available to BLTs galore to various wraps to milkshakes and more, there's nothing quite like the comfort of a diner.   Some of my favorite haunts: Cosmic Diner, Eisenberg's, Kelloggs Diner in Williamsburg, Lexington Candy Shop, Veselka (more Ukranian than typical diner fare but amazing), Cup and saucer. In its heyday,  Empire Diner which sits in a typical Fodero dining car, rocked and I have many fond late night memories of mollifying some hunger pains inside. Since I have left New York, the space has been taken over by a Food Network chef offering diner fare that is a little more upscale. Also, I'd like to take a moment of silence for the dearly departed Renaissance Diner and Market Diner, two of which were in my old neighborhood that have long since served their last grilled cheese.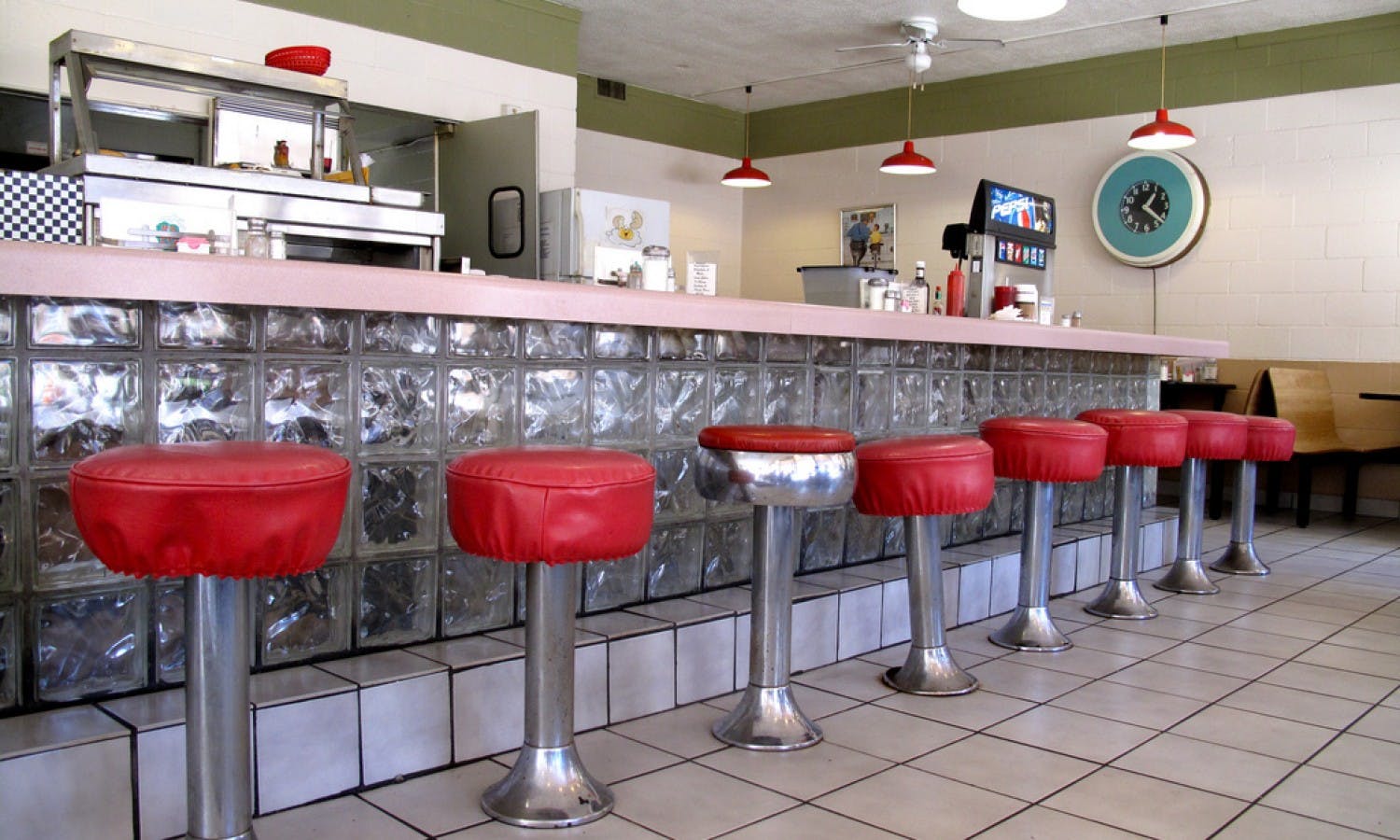 Typical Diner – Matthew Hurst
Egg breakfast sandwiches: Now, I've accustomed to Italian breakfast, but sometimes, I miss being able to walk into a deli and just have egg, cheese and hash browns on a roll with some Tabasco sauce. There are other breakfast sandwich incarnations from sausage, egg and cheese on an English muffin to creative takes like Huevos Rancheros style.  These are a dreamy, satiating way to start the day.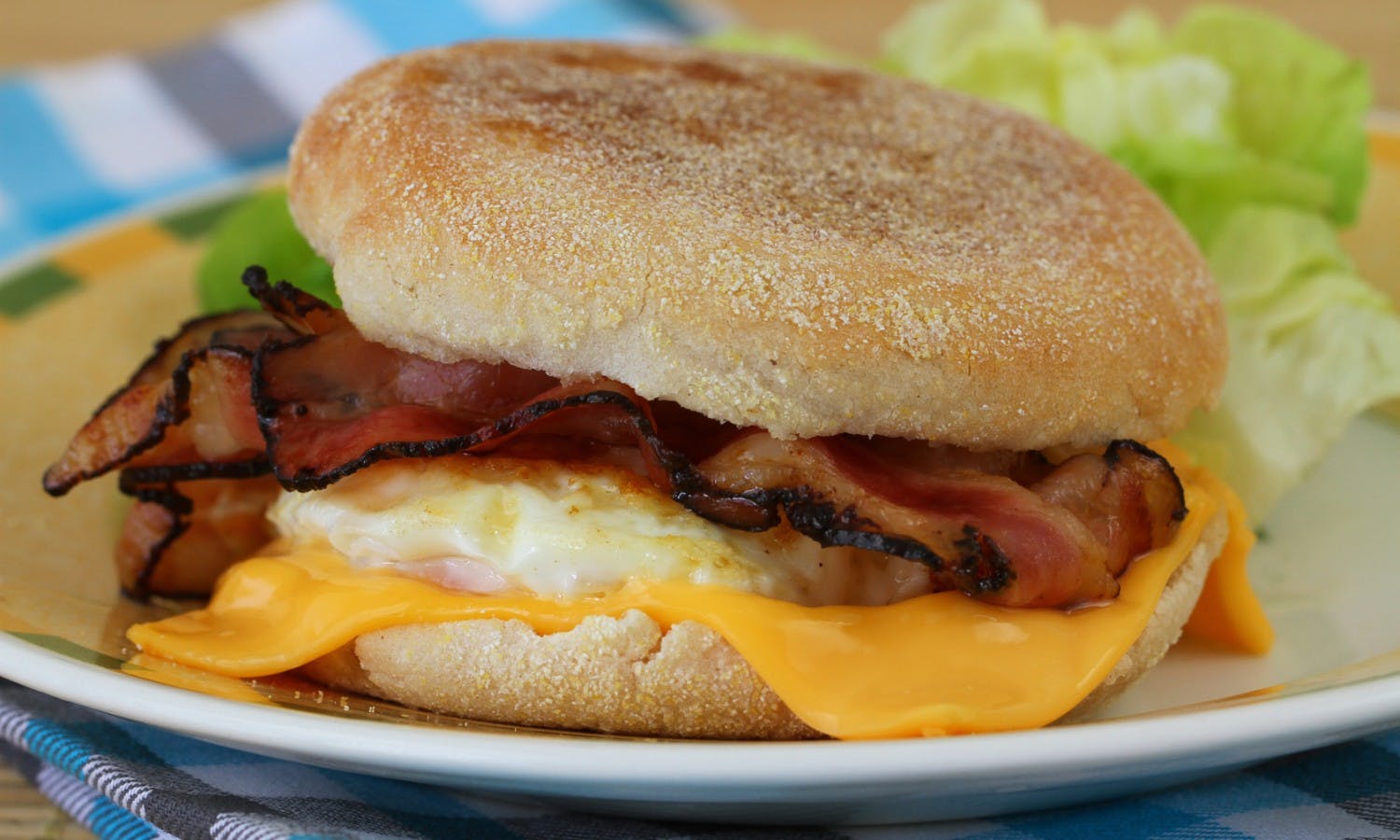 Egg Sandwich
Broadway Shows: I'm a theater geek at heart and there's nothing I love more than spending a night at the theater. Now, one simple rule is that unless one is trying to obtain, say a ridiculously marked up Hamilton ticket from a second party vendor or seats to Bradley Cooper as the Elephant Man, no New Yorker should ever pay full price for a theater ticket. Many shows offer rush seats, though I haven't had the time for that in decades, and you should be able to read up on it on Playbill.com. TodayTix is an awesome app that sells discounted prices for the coming days and also holds digital lotteries for some hot tickets. Broadway Box offers tons of discounts and I'd suggest signing up for their newsletter. There is also, of course, the TKTS booth, a Times Square mainstay selling half-price tickets for certain shows day-of. It's also worth looking into TDF to see if you qualify for membership as they offer up to 70% off for some of the best tickets in town.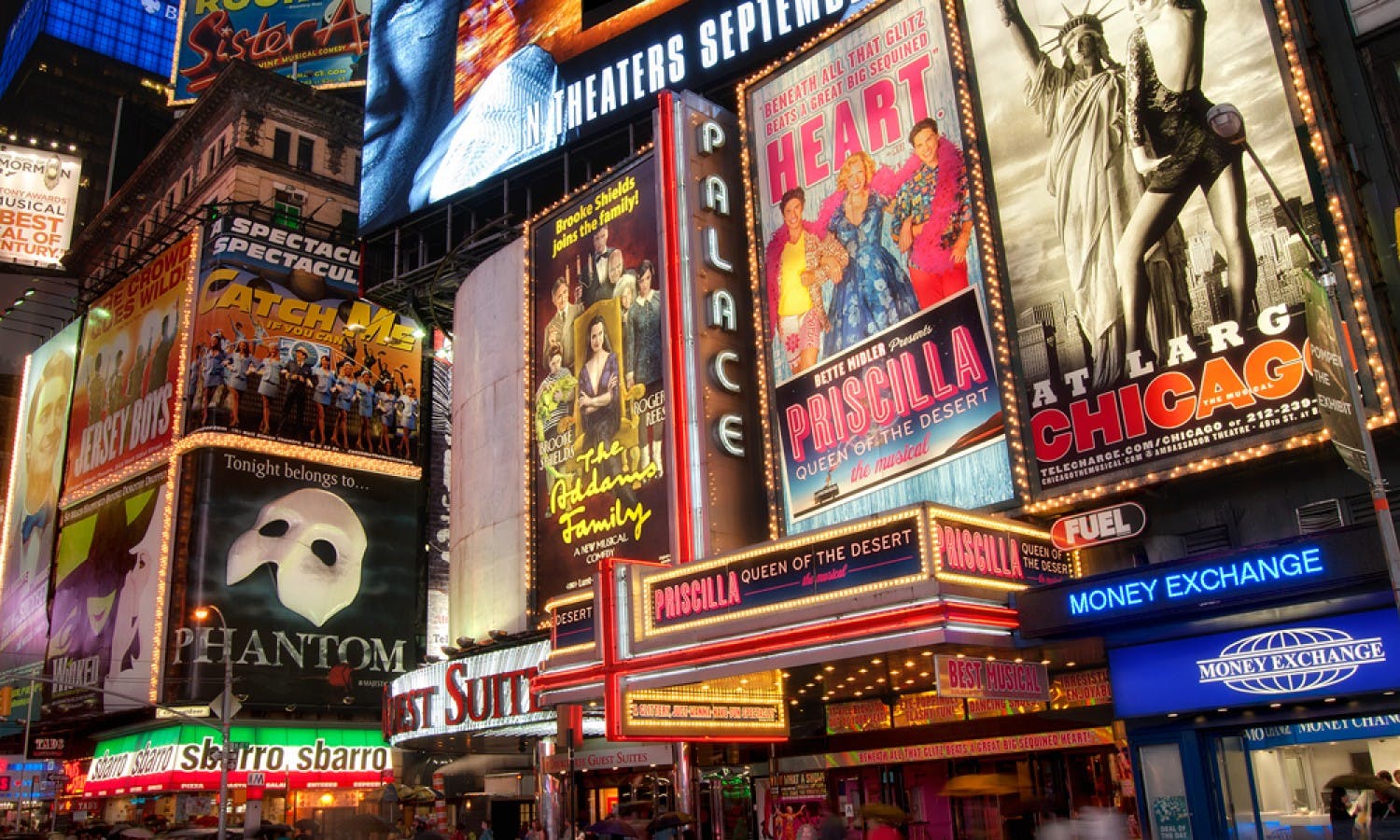 Broadway – Randy Lemoine
My favorite eats: Now, I'm not as in the loop as I once was as many restaurants have opened since more than three years ago, and I honestly don't follow the New York restaurant scene as closely as I once did.  However, I always tend to go back to my favorites instead of visiting the new ones.  Here are some places that are mainstays/classics, as far as I'm concerned: Empellon, Spotted Pig (best burger!), Momofuku Ssam Bar, Marta, Land or any of David Banks's Thai restaurants, Betony, Cosme, the taco stand in the back of Tehuitzingo deli on tenth avenue, Hill Country Chicken, Ardesia, Piora, NoMad (disclaimer, I used to work for them but I swear I'm not biased). I'm also kind of Shake Shack obsessed if anything for the cheese fries and Arnold Palmer (both of which are impossible to find here in Italy), as much as for the sheer fact that the burger is manageable to eat. Some people say it's not as good as it used to be as Shake Shack holds court all over the world nowadays. However, if I go there, I do it old school style and wait on the line at the original Madison Square Park location. Though I have been known to pop into the Eighth Avenue and 44th Street location post-theater for a quick bite.
Running in Central Park: Once upon a time, I would start my day with a 6.00am run in Central Park that always took me around the storied reservoir. Nowadays, I love Parco Sempione for my morning runs and as much I love the ambiance of running beside a fifteenth-century castle, there was something about that seeing all the elegant residences along Central Park West jutting out above the greens and reflecting in the reservoir water that always made my heart sing.

Central Park