'Tis the season to deck the halls, roast some chestnuts and shop for your loved ones. In honor of the holidays, Musement shares some gift ideas for the travelers in your life.
We have no idea how the holidays are already on the horizon, but–for better or for worse–December is coming. If you haven't already, you will soon be pondering what to buy your loved ones for Christmas. We know how stressful holiday gift shopping can be, so we thought we'd chime in with some ideas for the travelers in your life.  From stocking stuffers to carry-on friendly goods to items that just might take up all the space under your tree, Musement shares 12 gift ideas that are perfect for travelers in your life.
1. The ultimate carry-on
A sturdy piece of luggage goes a long way, and we're loving the carry-ons from Away. Not only do they meet the requirements of many budget airlines, but you can also choose whether or not you want an ejectable battery pack or opt to upgrade to one with a front pocket.  The nifty compartment lets travelers remove their laptop, magazines or tablet before stowing the bag in the overhead.  And both come with a hidden laundry bag.
2.  Luggage tracker
This convenient contraption is a blessing for worrywarts.  A GPS luggage monitoring system like Trakdot keeps you in the loop on your checked luggage. Simple and easy to use, all you need to do is turn it on, place it inside your suitcase, and then, for peace of mind, track it on your phone via the Trakdot app to ensure your valuables have arrived safely and soundly at your destination.
3. Scratch-off world map
While this map is not necessarily a necessity, it is a lot of fun! The Scratch Map is a playful and decorative way for you to track where you have been…and where you want to travel next!
4. The gift of comfy feet
When traveling, comfortable feet are just as important as feeling comfortably nourished. Merrell's Gridway Mocs are made predominantly from recycled ingredients, including. Both models for men and women will leave your feet cozy and supported during your travels.
5. Mini iron
When you're on the road, looking as put together as you do at home is important, regardless of whether or not you're attending a business meeting, a musical performance or a night at the theater. However, it's not easy to keep clothes wrinkle-free once you've packed them.  This mini iron doesn't take up too much luggage space, heats up fast, has dual voltage for travel convenience,  and will assist anyone in achieving sartorial splendor when dressed up or down.
6. Luggage scale
Most travelers have been there…that gut-wrenching moment at the airport when they learn their bags are over-packed meaning they either have to pay an exorbitant fee or open up their luggage on the spot to reconfigure their belongings in front of everyone waiting behind them.  If only they had a way of knowing exactly how much their luggage weighed before leaving! Well, a compact Luggage Scale fits anywhere and everywhere. This easy-to-use device will help avoid those awkward airport moments to make for a smooth check-in.
7. In-flight hand lotion
Planes are a  germ pool. When flying, it seems like a no-brainer to always have sanitary wipes or hand sanitizer. However, those don't protect your hands from that air that seems to suck the moisture right out of them.  Dr. Hunter's Rosewater & Glycerin hand cream from Caswell-Massey, America's first fragrance house,  comes in a set of three half-ounce tubes, so travelers can easily fit one inside a liquid bag to keep their hands soft, smooth, and fragrant when en route.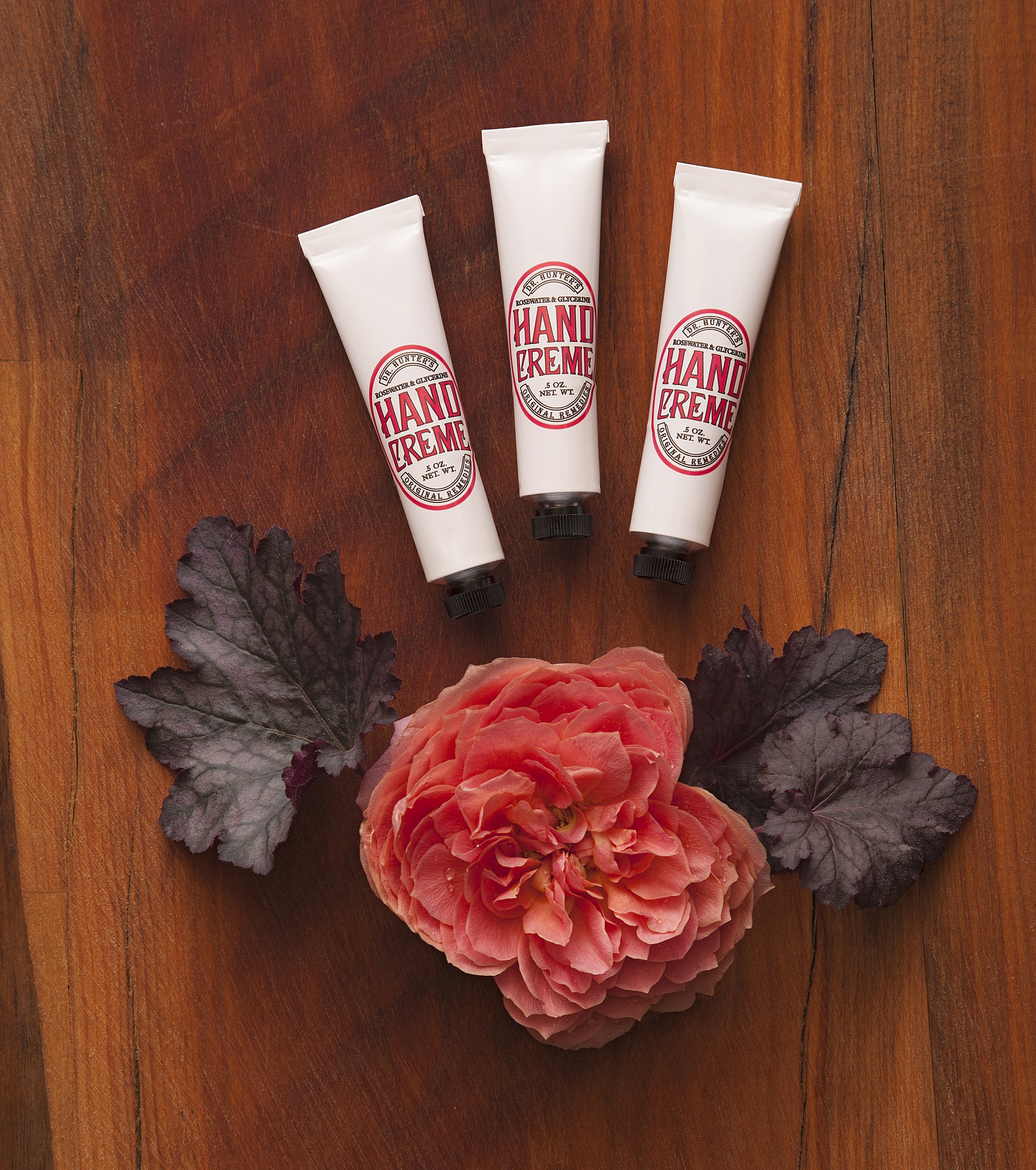 8. Smartphone photography lenses
Not only is Smartphone photography an art in and of itself,  it's also much more convenient for travelers to snap away with a slender device that fits into their pocket than schlepping a separate camera bag. Moment's Smartphone lens kit comes with four lenses that are compatible with iPhones, Samsung Galaxy and Note smartphones and Google Pixel: a wide-angle, fish-eye, macro, and telephoto. Travelers can clip them on their phones to add that extra oomph to their travel pics and Instagram feed. (And don't let them forget to tag #Musement!)
9. Go Pro Hero 7
Perfect for adrenaline junkies who love to capture the action, the Go Pro Hero 7 video camera is built to withstand the slopes, the sea, and even waterfalls. The image stabilization system produces crisp video footage so you can watch all your favorite tricks in super-slow-mo, sans shakes. Users can even live stream to Youtube.
10. Atlas Obscura: An Explorer's Guide to the World's Hidden Wonders
Travelers who want to be taken seriously don't travel to check solely 'touristy' destinations off their bucket lists…they're always looking for somewhere obscure.  The Atlas Obscura, perfect for those who enjoy discovering new places or forging a new travel path, contains intriguingly mysterious facts about some of the world's most unusual, yet fascinating locales, like the glowworm caves in New Zealand or a fire hole in Turkmenistan that locals call the Gates of Hell.
11. A travel journal for the curious
The I Was Here Travel Journal is packed with colorful illustrations that encourage you to look at travel differently, guiding you through unconventional journeys, that work in just about every city. There's plenty of space to jot down your own notes while an attached pocket is a perfect place to store ticket stubs, pamphlets, business cards, and other memorabilia you want to keep.
12. The gift of Musement
Travelers love travel gift cards, and a Musement Gift Card lets them discover new and exciting experiences in more than one thousand destinations.