With so many incredible destinations around the world, it can be hard to decide on that perfect honeymoon location. That's why we've narrowed it down to our top 20.
Let's face it: the honeymoon is one of the best parts of the wedding! Which is why choosing the perfect destination is so important. But with so many options around it's not always an easy decision to make. We suggest starting from your needs. What's your priority for the trip? Relaxation? Adventure? Or maybe you'd like to explore a fascinating faraway culture? How much time do you have and what's your budget? Are you looking for a classic destination or something a little bit different?
Once you have an idea of what you're looking for it's time to choose that perfect destination. Check out our top 20 honeymoon destinations and scroll through the different continents for all the inspiration you need.
Asia
Bali, Indonesia
Whether you're looking for adventure, relaxation or a spiritual experience to celebrate your love, Bali is a fantastic destination. According to locals, the island gives you whatever you might be looking for, all you have to do is trust it. While there are plenty of highlights to choose from, we recommend Ubud, the spiritual center of the island, ideal for dedicating yourself to yoga and wellness. The scenic Uluwatu temple and Mount Batur are also spectacular places to watch the sunrise.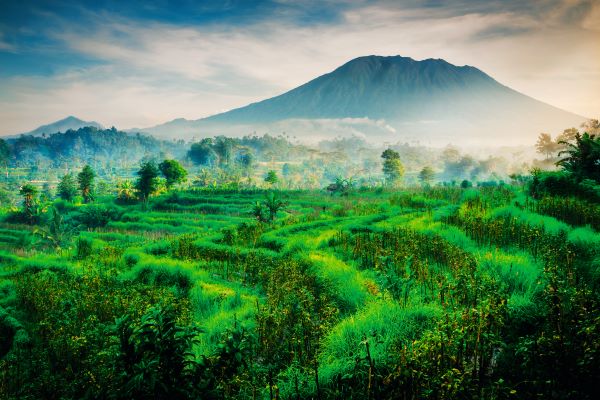 Buddhist temples, delicious street food, spectacular panoramas and dreamy beaches… in Phuket you'll have no trouble finding your little corner of paradise. In between bouts of swimming and sunning yourself on the beach, you can go on exciting excursions to cinematics places such as Phang Nga Bay, which appeared in a James Bond film. And don't forget to visit the island's Instagrammable capital, known for its nightlife and colorful architecture.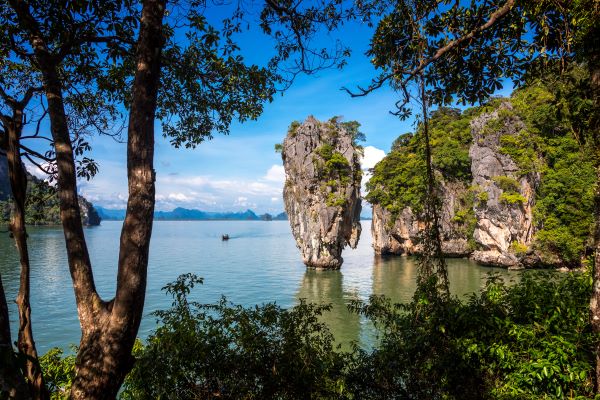 Africa
The 'spice islands' of the Zanzibar archipelago may not be your typical honeymoon destination…but for some this only adds to the appeal. With its pristine beaches and crystal water there's plenty for sun seekers to enjoy. Snorkeling around the coral reef is a must, as is visiting the Jozani Chwaka Bay National Park, where you can see red colobus monkeys, dolphins and over 150 different bird species. The UNESCO-listed Stone Town is also well worth a visit. The historic center of the capital, it has a fascinating mix of different architectural styles.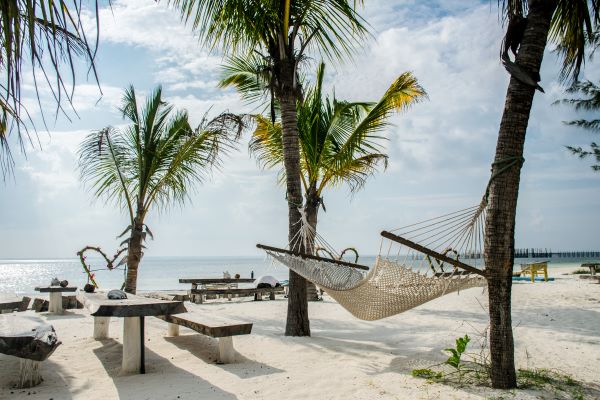 Life moves at a slower pace on this island blessed with breathtaking natural landscapes. A honeymoon in Boa Vista is all about relaxation and harmony, but if you're in the mood there are plenty of excursions and activities to invigorate your days. Among the places not to be missed is the Viana Desert, the sandy beach of Santa Mónica, and Fundo das Figueiras, the most picturesque village on the whole island.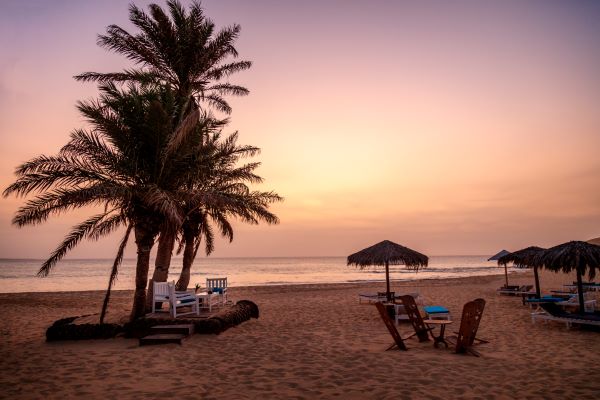 Seychelles
This small archipelago off the coast of East Africa is one of the most popular honeymoon destinations. And for good reason. With its beaches of fine white sand, palm trees and spectacular rock formations, Seychelles is as close as you can get to paradise. Without even trying you'll stumble on wildlife such as sea turtles and other native species. Plus, the many resorts ensure you'll be well pampered during your visit.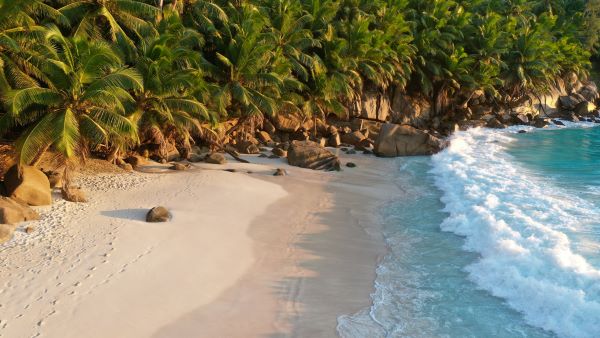 Another small island that's captured many a heart is Mauritius, around 342 miles off the coast of Madagascar. With its pristine beaches, lush nature, fascinating mix of different cultures and excellent gastronomy, it provides plenty of options for indulging and unwinding. Our top tip is to visit the village of Chamarel and marvel at the eye-catching yellow, red, purple and blue hillocks.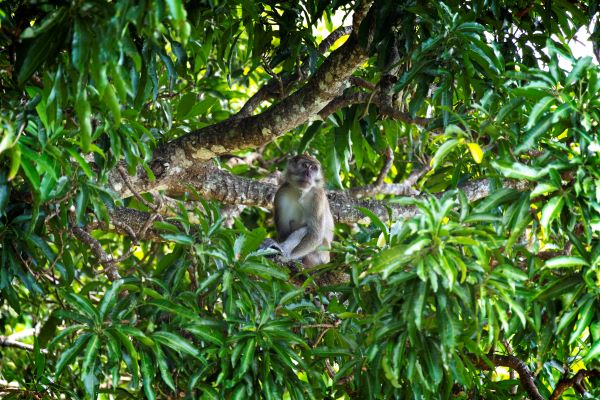 Europe
Fantastic food, incredible sunsets, paradisical beaches and a history that dates back thousands of years…Sicily has all the right ingredients for an unforgettable honeymoon. Our favorite places are Catania and Taormina. Both cities are nestled between the sandy coast of the Mediterranean and Mount Etna, and blessed with picturesque views and exquisite gastronomy. Start the day with an excursion to Mount Etna, then relax on the beach and end the day in a restaurant specializing in seafood. Can you think of anything better?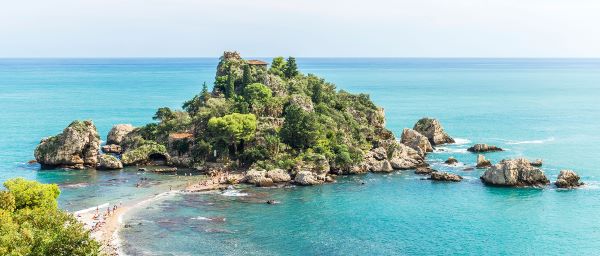 The Cyclades, Greece
There's nothing more romantic than the Greek Islands. The Cyclades, in the Aegean Sea, are the ideal destination for some island hopping and spending a few weeks in a dreamy resort. Volcanic Santorini, with its white houses and blue roofs, is widely considered to be the most beautiful of them all. To fully experience this Cycladic gem, we suggest renting a scooter, visiting the Minoan excavations, exploring the local vineyards and taking in its world-renowned sunsets. Naxos, Ios and Mykonos are also equally wonderful.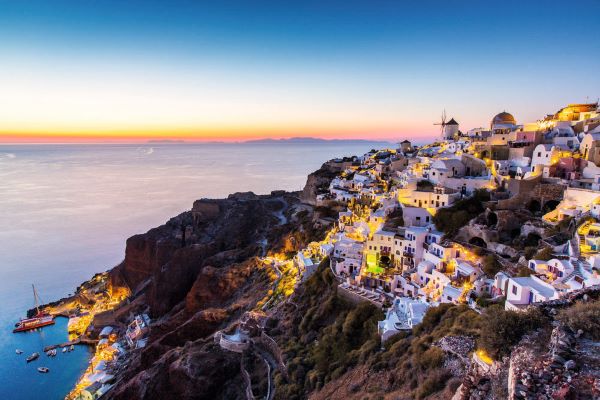 This island off the northwest coast of Africa is an ideal destination for newlyweds. It's an intimate and secluded place with wild forests, verdant mountains and gardens overflowing with brilliant colors. Couples can enjoy hiking, water sports, wine tasting and dining at any number of romantic restaurants. Madeira's luxury resorts and villas complete the picture. Thanks to its subtropical climate, the weather in Madeira is also wonderfully moderate all year round.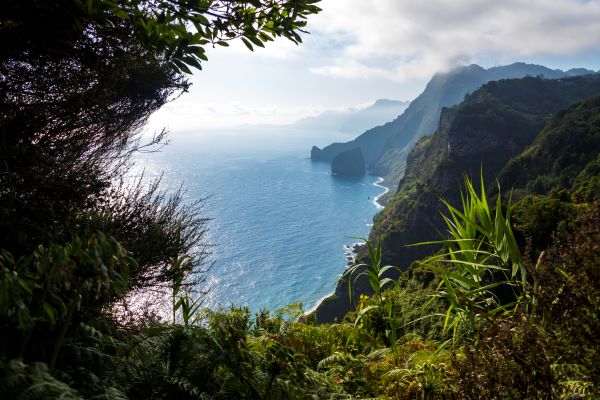 Iceland
Are you an adventurous couple? Then Iceland might be the destination you're looking for. There's a seemingly infinite number of fun things to do, from soaking in the warm Blue Lagoon, to marveling at the Northern Lights, spotting whales, taking a road trip along the Golden Circle, going for a glacier hike and taking selfies in front of the Strokkur geyser and Seljalandsfoss waterfall (without getting wet!). And if you're looking for a romantic evening dining on the excellent local cuisine, well Reykjavik is the place for you.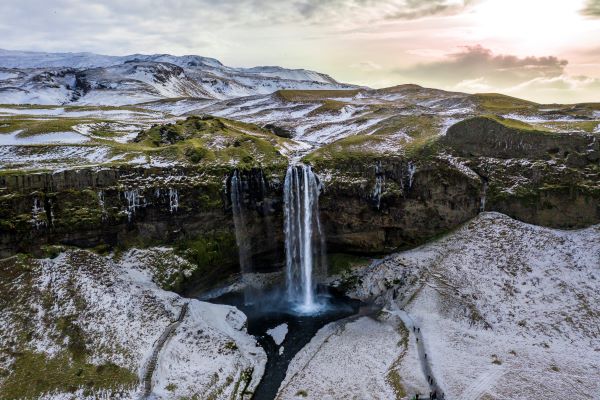 Lapland, Finland
Planning a winter wedding and want to stay on theme? Then head to Lapland! In the land of the Sami there are 200 days of winter a year and the snowy landscapes look like they've come straight out of a fairytale. It also has a huge range of entertaining activities, from husky sleigh rides to snowshoe excursions and a visit to Santa Claus (in December). There's no shortage of relaxation options either, and you can indulge in the culture of the Finnish sauna or book a stay in a glass cabin to sleep under the stars.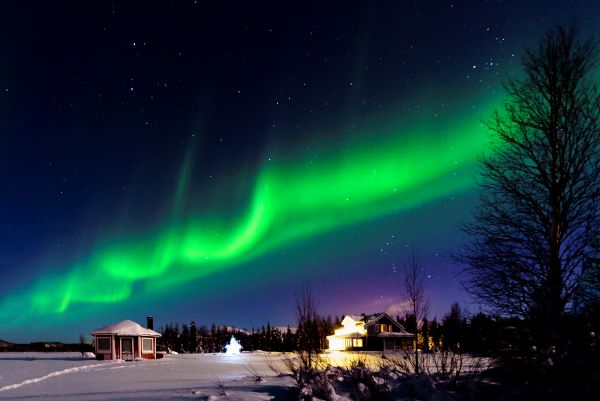 Croatia
Finally, our last European honeymoon destination is Croatia, with its sapphire sea and lush green hinterland. In Plitvice Lakes National Park, as the name suggests, you can walk in a dense forest with crystalline lakes. The island of Hvar, with its well-equipped beaches and historic center, is also a favorite with newlyweds. And, of course, we couldn't forget historic Dubrovnik, where you can complete your trip with a boat ride, local wine tasting and spa day.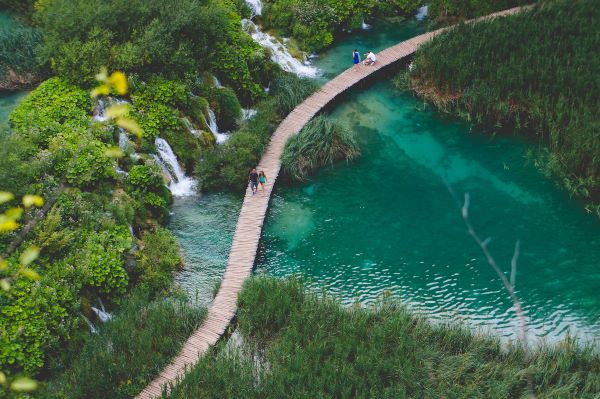 North America
West Coast, USA
If you're a pair of passionate, well-seasoned travelers, why not consider taking a road trip through the West Coast? It may be less relaxed but just think of the many adventures in store for you. Cruise to San Francisco, Los Angeles, Las Vegas and visit great American national parks, such as the Grand Canyon, Zion and Joshua Tree. If you have time we suggest going as far as San Diego.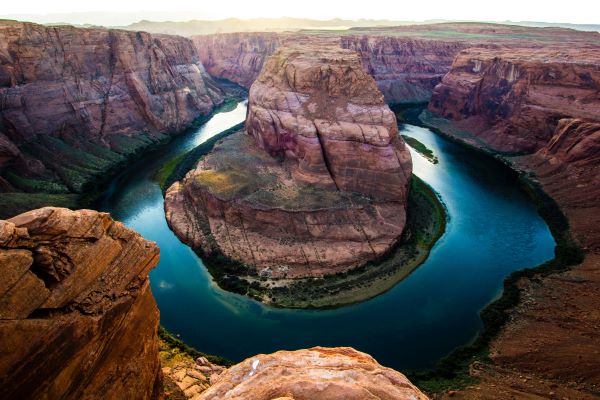 Hawaii, USA
Now here's a destination that mixes adventure with classic beach relaxation. With a couple of weeks up your sleeve you'll be able to visit up to three islands, such as Oahu, Maui and the Big Island. If, on the other hand, you're looking for pristine nature and love trekking, then don't miss Kauai. It has spectacular waterfalls and hidden valleys. To top it off the local cuisine is truly delicious.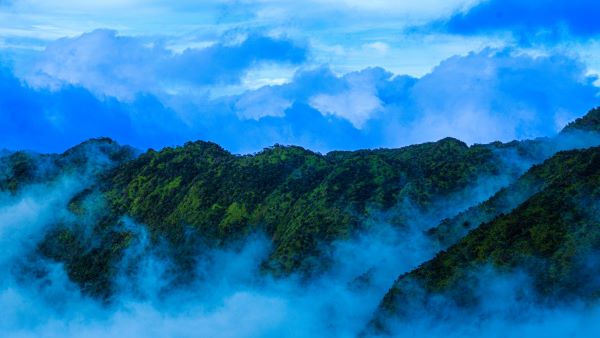 The Riviera Maya is ideal for those looking for ancient ruins, vibrant culture and Caribbean beaches. From exploring the history of the Mayans to the many water activities you can do along this strip of the coast, you'll have plenty to keep you entertained. And while there are many places to discover we recommend Cancun, with its long beaches and wild nightlife, the archaeological sites of Tulum and Chichen Itza, and the picturesque islands Holboz and Isla Mujeres.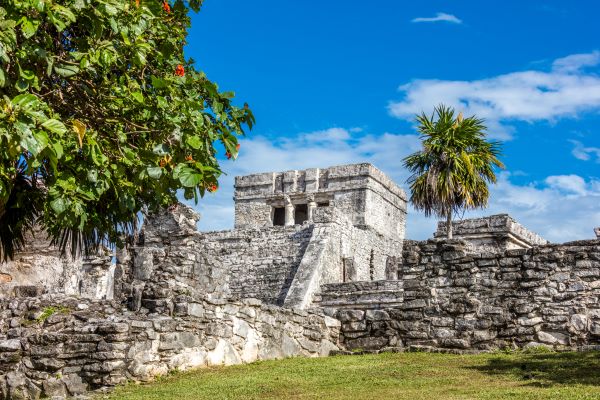 Is there a better place to honeymoon than in the Caribbean? And Montego Bay in Jamaica has everything you could ask for: crystal clear sea, fantastic dining, fascinating history, rich culture and lush tropical surroundings. It's also the place for romantic excursions, like a scenic cruise on the Martha Brae River, or a gentle ride on a two-seater bamboo raft where you can admire the local flora and fauna.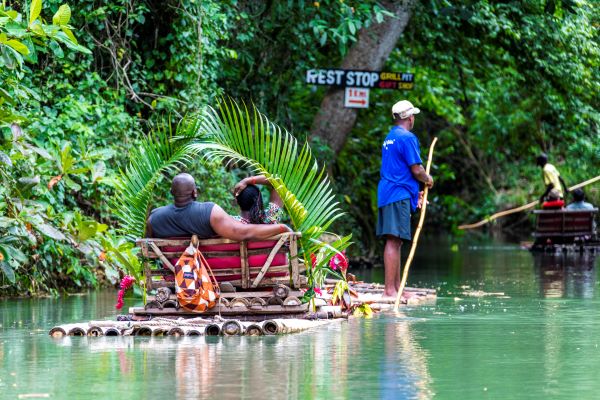 South America
An average temperature of 80°F, around 3000 hours of sunshine a year, idyllic locations and a beach brimming with flamingos…do you need more reasons to choose Aruba as your honeymoon destination? Additionally, on this southern Caribbean island paradise, not only can you unwind on white-sand beaches sipping tropical cocktails, you can also explore a host of natural attractions, such as Arikok National Park, the caves, Oranjestad and the Bubali Bird Sanctuary.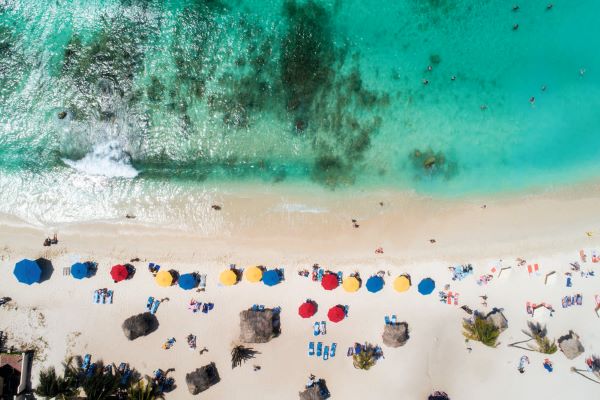 Always wanted to visit Brazil? Then a honeymoon could be the excuse you're lookng for. Rio de Janeiro is a popular destination for honeymooners, thanks to its famous beaches, vibrant nightlife and iconic attractions, such as the Christ the Redeemer statue and Sugar Loaf Mountain. In the morning you can go hiking, in the afternoon relax on Copacabana beach with a caipirinha in hand before dancing the night away to the rhythms of samba.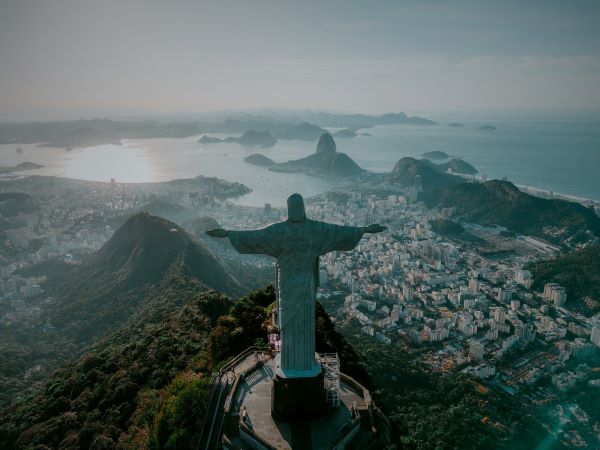 Oceania
New Zealand
A trip to the other side of the world is the perfect first adventure for the newly hitched. On a three-week camper van trip, you'll be able to explore both the north and south of the island enjoying the diversity of its landscape. Trek through rainforests, swim in natural hot springs, fly by helicopter over glaciers and visit Abel Tasman National Park, with its golden beaches.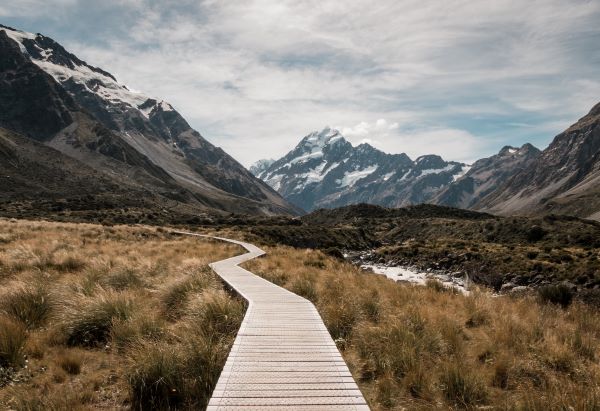 Fiji
Equally far away, but a touch less adventurous, is the paradise known as Fiji. The archipelago has 332 islands, many of which can only be reached by seaplane. The azure ocean and coral reef are ideal for snorkeling, or going on a sunset cruise, while its fine sandy beaches are perfect for sitting on a sun lounger and whiling away the hours. Most resorts also offer cozy bungalows and villas where you can enjoy your stay in complete privacy.