Venice may seem like an undesirable destination for a family trip, but there are many ways to make traveling unforgettable for adults and children alike.
At first glance, Venice might not seem like an ideal destination for the children: it's difficult to cross the hundreds of bridges with strollers, winding walkways that are narrow and mysterious, a layout in which it is easy (and beautiful) to get lost and water everywhere.
These peculiarities make Venice special and leave adults and children with their mouths agape, convinced that they have a city-sized playground at their disposal.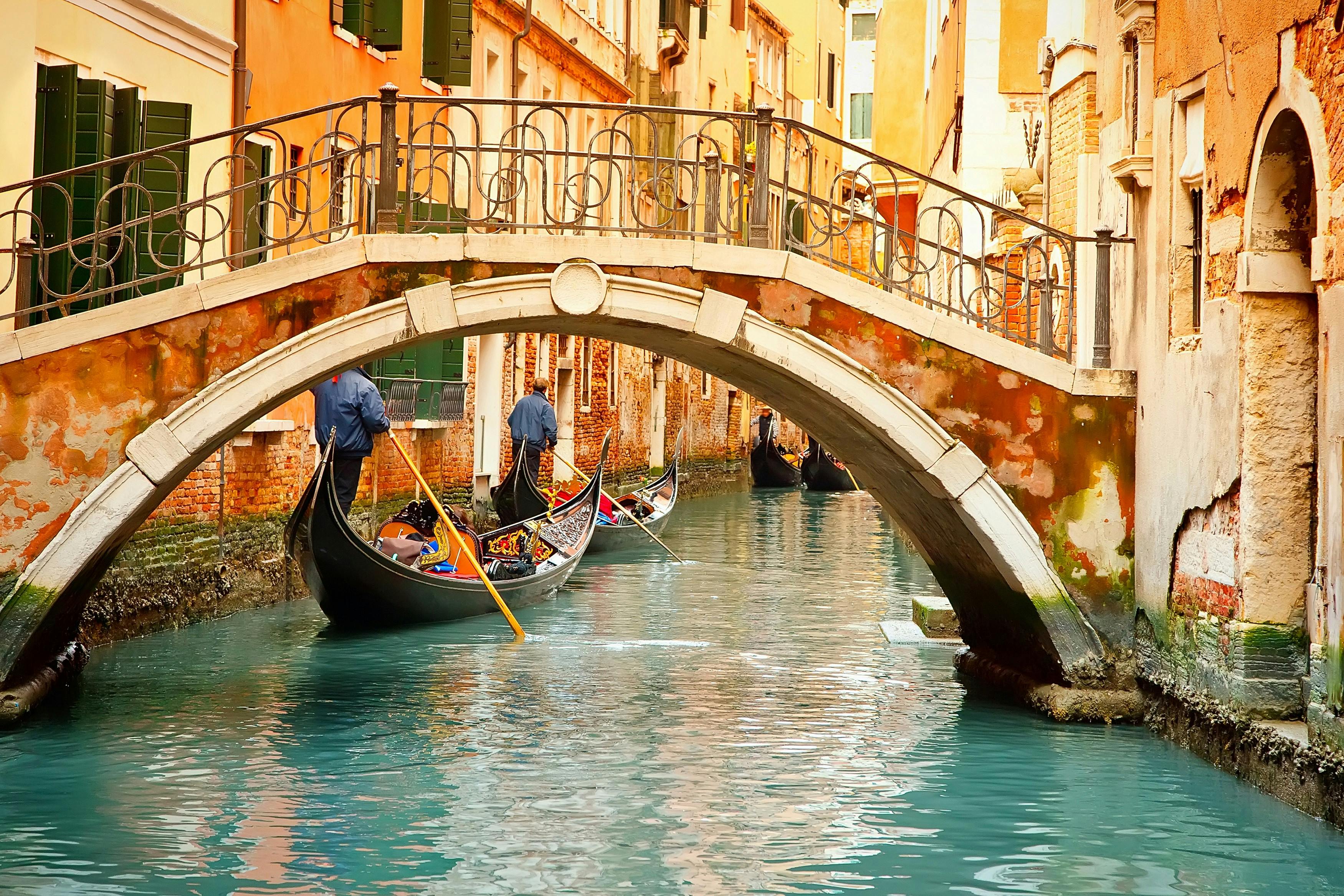 Venetian Gondola
Visiting Venice with the children can be fun and unforgettable for the whole family. There are plenty of suitable activities to choose from and you can plan meals and breaks in advance. Just be sure to take extra care that for the little ones, a gondola ride doesn't turn into a swim in the canal.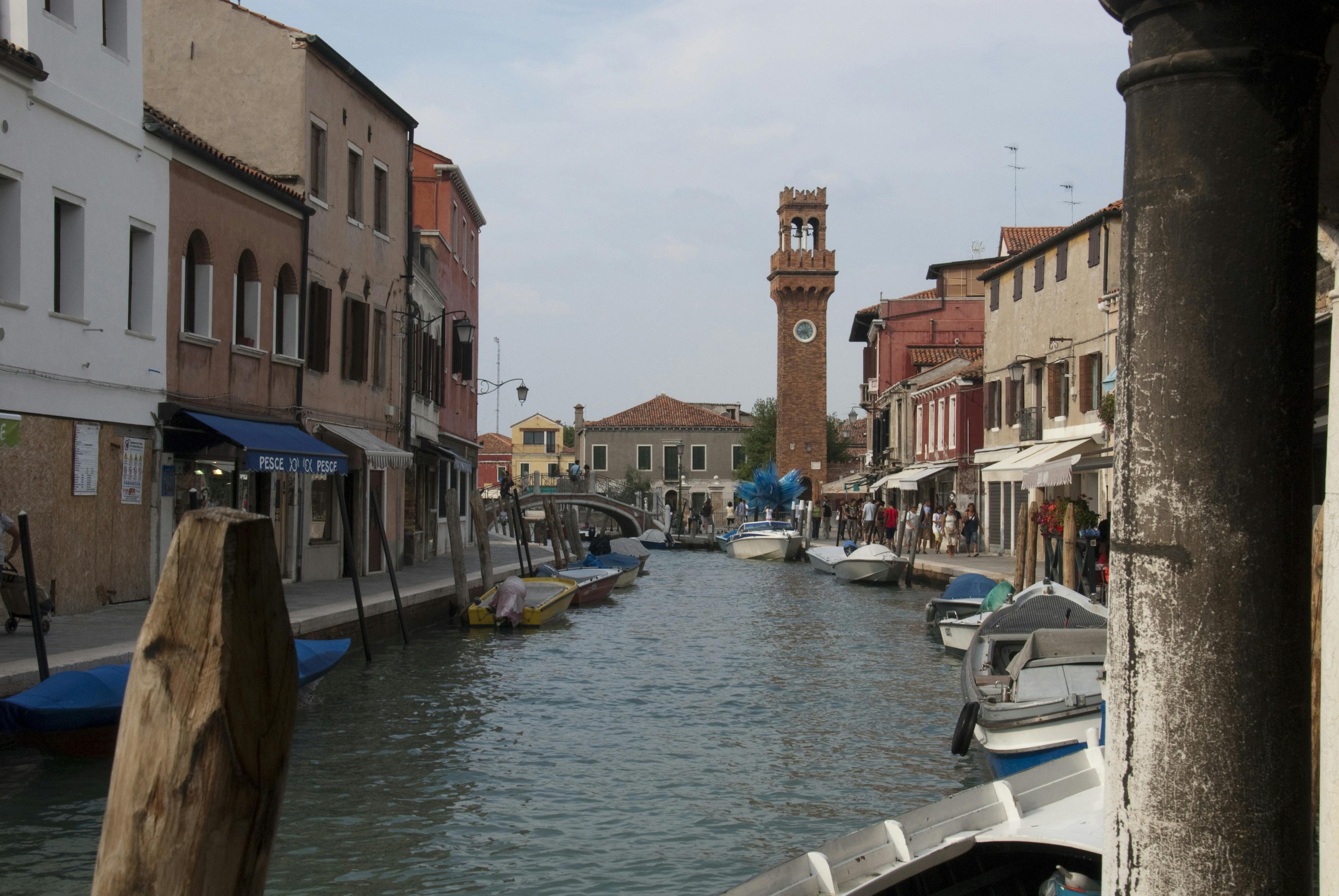 Venetian Canals
After visiting St Mark's Basilica and Doge's Palace, the little ones are likely to make a beeline for the pigeons that have seemingly besieged St Mark's Square. The birds are just as famous as the Bell Tower and the Bridge of Sighs and even though feeding them is not permitted, children will have a blast chasing them around the square.
Traveling with the kids in tow does means that instead of long leisurely walks at your own pace, you'll have to have allotted time for plenty of breaks in between sights.  Every corner of Venice deserves to be seen and every minute is precious,  so remember to plan your tours so that you can stop in areas suitable for rest and play as soon as the children request it.  There are four great parks for relaxing: the Royal Gardens near St. Mark's Square, the Savorgnan Park in Cannaregio with swings and paths perfect for playing hide-and-seek, the Papadopoli Gardens and the Biennale park.
In addition,  Venetian children leave school and meet in Campo Santa Margherita or Campo San Giacomo dall' Orio at 4.00pm every day to draw on the pavement with colored chalk. Participating in this activity with the locals is always fun for the children.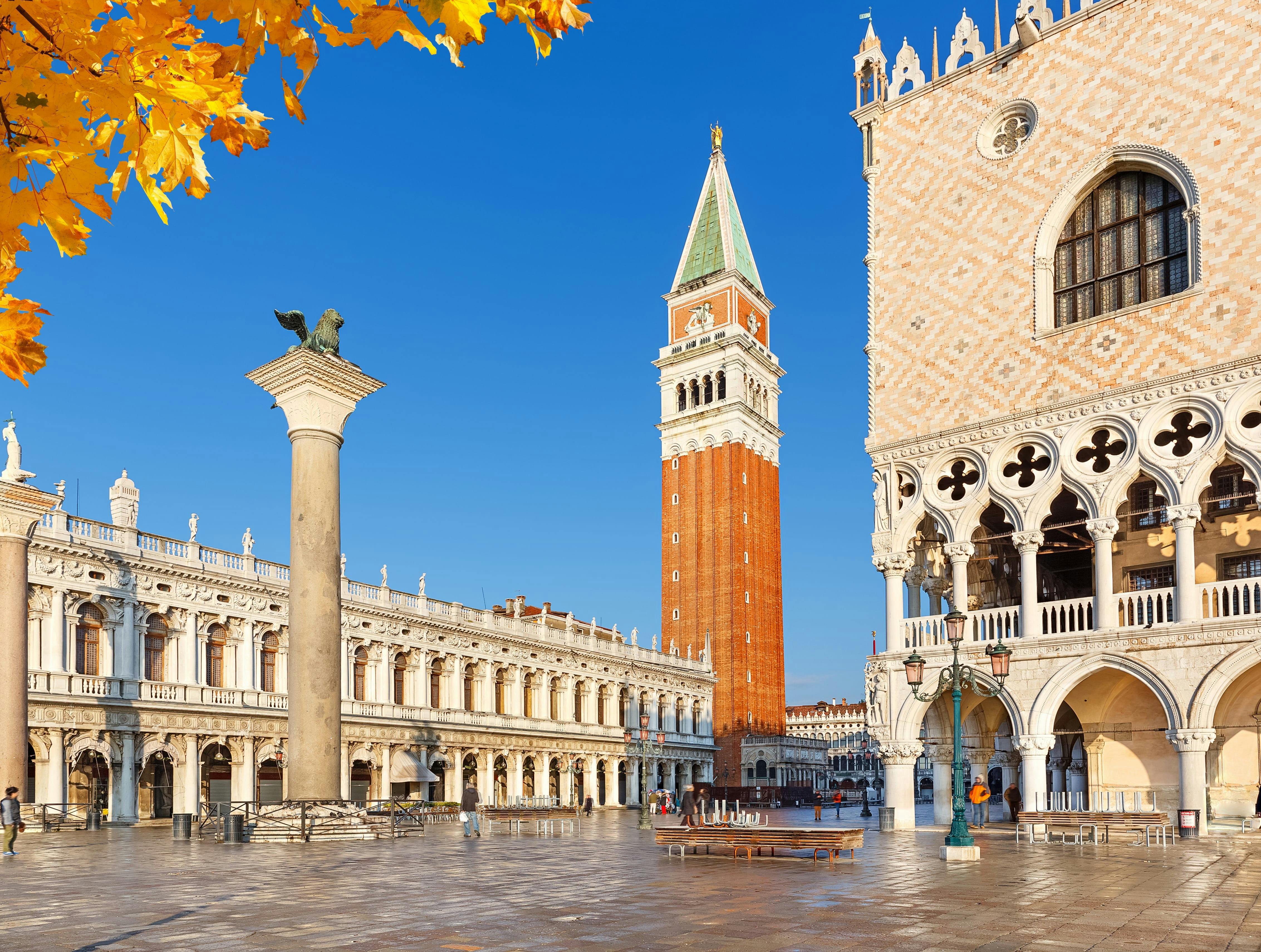 St. Mark's Bell Tower, Venice
Venice has many interesting museums, but visiting them with children can be a bit complicated. So you don't have to sacrifice the Picasso, Magritte and De Chirico masterpieces, participate in Kids Day of the Peggy Guggenheim Collection: Sundays from 3.00pm. Free workshops and recreational activities start at 4.30pm, aiming to bring 4- to 10-year-old children closer to contemporary and modern art. In addition, children can stir the imaginations among the fossils and dinosaur remains at the Museum of Natural History.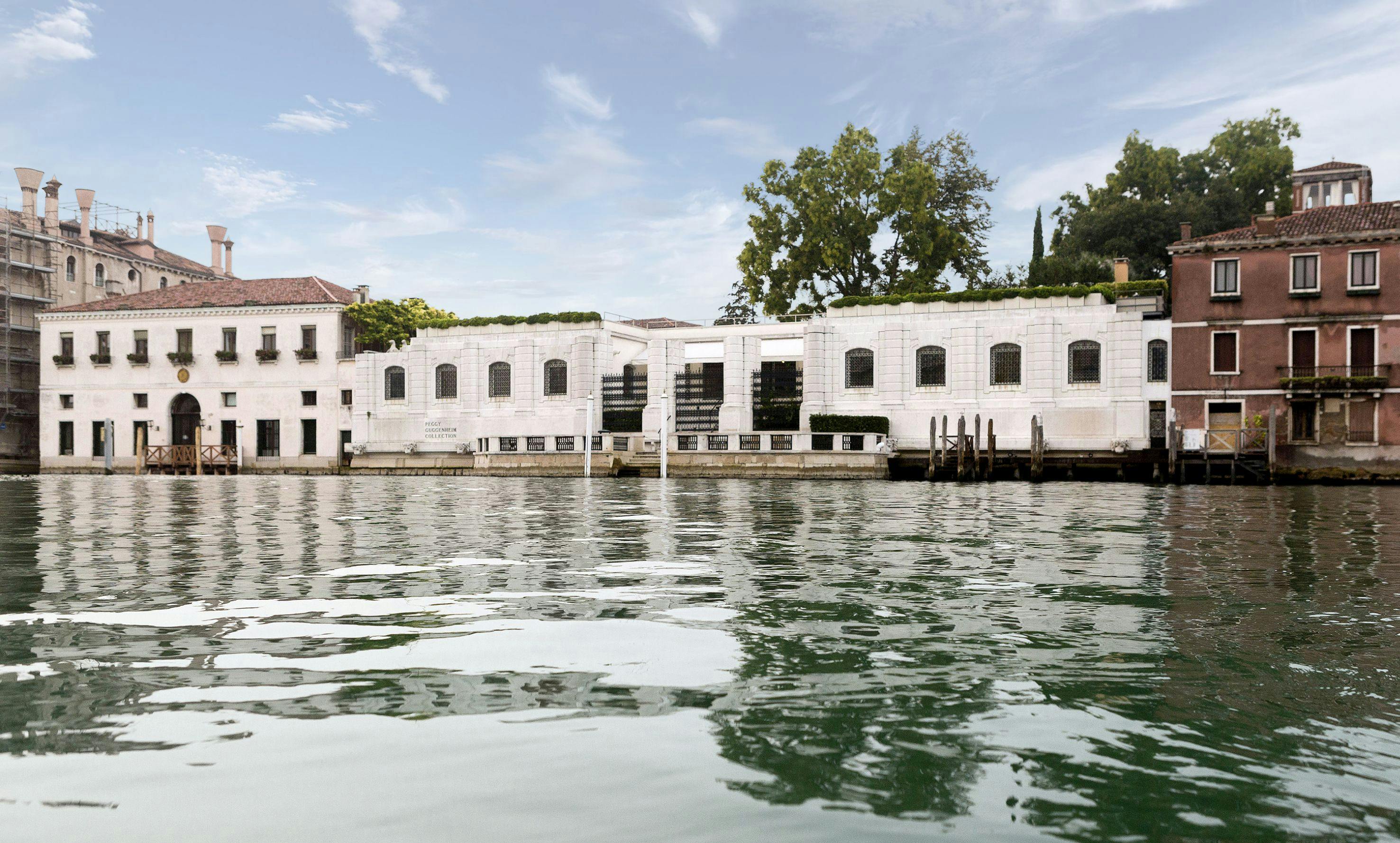 Peggy Guggenheim Collection, Venice
The Acqua Alta bookshop in Calle Longa Santa Maria Formosa is made for children. This old bookshop looks like an enchanted world in which the only rules to follow are those imposed by creativity and imagination.
Finally, the vaporetto lets you reach the islands of Murano, Burano and Torcello pretty quickly. The colorful houses of Burano seem like they are straight out of a fairytale book. Torcello is one of Venice's most important archaeological sites, and Murano is famous for its glass processing. Children will be enchanted by observing the Glass Masters at work.  The craftsmen's skills let the incandescent material take shape in front of their eyes, transforming into precious glass creations as if by magic!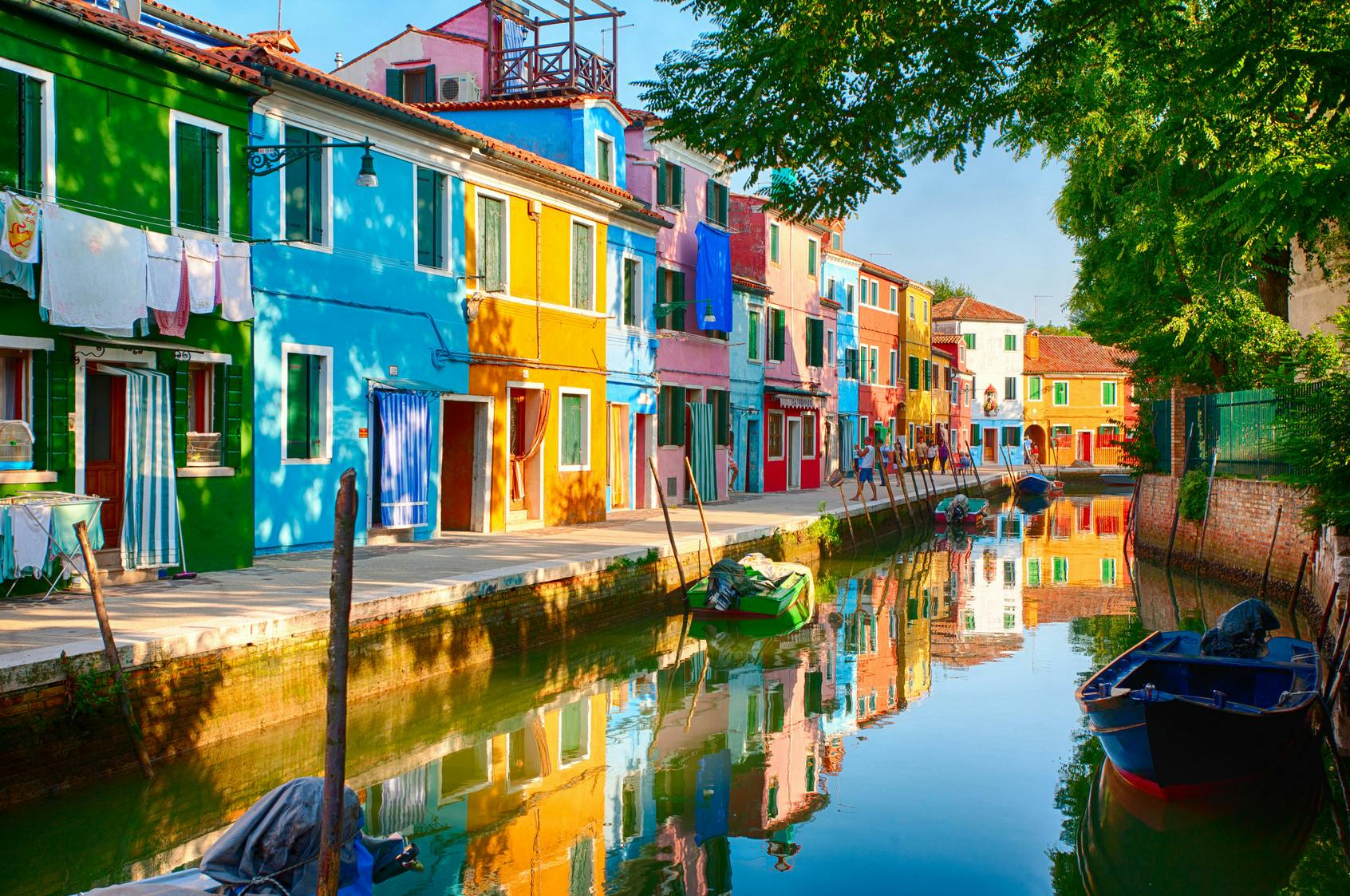 Burano Island, Venice