Summer and its inherent downtime make it the perfect season to get lost in a good story, so Musement takes a look at ten of the best travel books for summer.
It's that time of year…when the warm weather lets us beach bum or loll around poolside, or maybe we have some downtime due to long flights or train rides? Regardless, what's more gratifying than basking in the summer vibes with a good book (or two) in tote? Nothing…though figuring out what to read can be daunting. Too many books, too little time. So, we decided to compile a list of ten travel-centric books that you should toss in your (beach) bag this summer. Some are new, others not so new, but you'll undoubtedly have a hard time putting them down. In no particular order:
1. "Alone Time: Four Seasons, Four Cities, and the Pleasures of Solitude" by Stephanie Rosenbloom
In her travel memoir, New York Times columnist Stephanie Rosenbloom travels to four cities in a single year, spending a season in each: Paris, Istanbul, Florence, and New York. In doing so, she examines how alone time can be beneficial to our mental health, especially in this day and age where we involuntarily succumb to myriad digital distractions. Solo travel can be intimidating, and if you've been toying with the idea, Rosenbloom's heartfelt writing just might convince you to go for it.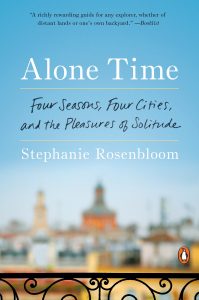 2. "Say Nothing: A True Story of Murder and Memory in Northern Ireland" by Patrick Radden Keefe
If you're going through Game of Thrones withdrawal, "Say Nothing: A True Story of Murder and Memory in Northern Ireland" by Patrick Radden Keefe will give you a Northern Ireland fix. Though it does tell of one of the country's darkest times: The Troubles. If you saw "The Ferryman" and/or are familiar with the "Disappeared", this book tells the story of Jean McConville, a widowed mother of ten who was abducted in 1972 and whose body was found in 2003. In his book, Keefe attempts to get to the bottom of her unsolved murder.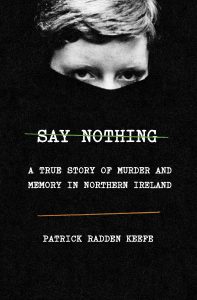 3. "Machines Like Me" by Ian McEwan
In his newest book, the prolific Ian McEwan transports readers to an alternate reality: a technologically advanced London in the 1980s. McEwan fuses elements of sci-fi with some counterfactual history, crafting a backdrop where Alan Turing is alive, Ronald Regan lost the 1980 election to Jimmy Carter, and the Beatles regroup (complete with John Lennon). In this world, 32-year-old Charlie, the protagonist, spends his entire inheritance on a robot and we readers get to follow along as it affects his life. The story quite interestingly raises questions about AI and our dependence on technology in general.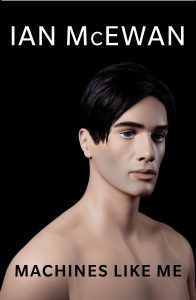 4. "Dark Star Safari: Overland from Cairo to Capetown" by Paul Theroux
In "Dark Star Safari", Paul Theroux recounts his adventures traveling from Cairo to Cape Town by bus, train, armed convoy, ferry, and more as he explores the mythical continent of Africa. Having lived in Africa for the Peace Corps, he decided to take this journey to examine how Western aid had impacted the continent. Along the way, he speaks with locals, travelers, aid workers, and missionaries. The s vivid descriptions of his journey practically bring Africa to life on the page.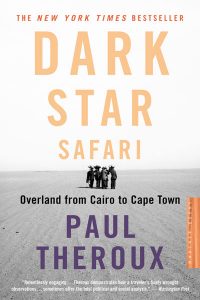 5. "Hungry: Eating, Road-Tripping, and Risking It All with the Greatest Chef in the World" by Jeff Gordinier
A must-read for gastronomically minded travelers! Beloved American food writer Jeff Gordinier documents the four years he spent traveling the world with esteemed chef Rene Redzepi of the trailblazing restaurant Noma in Copenhagen. From Mexico to Australia to the Arctic Circle to countless places in between, foodies are in for a 240-page treat. It will be released on July 9, so foodies should pre-order it now (if they haven't already).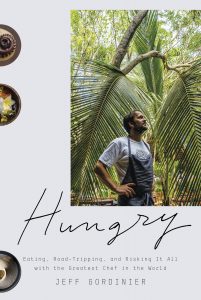 6. "Lands of Lost Borders: A Journey on the Silk Road" by Kate Harris
Though it wasn't "named" until the mid-nineteenth century, the Silk Road never fails to drum up fascination. It's easy to imagine this ancient network of trade routes between North Africa, Asia, and Europe, bringing an exchange of goods and ideas. In "Lands of Lost Borders", author Kate Harris chronicles her bicycle trip along the storied route with her childhood friend while exploring the limits of boundaries in the various senses of the words.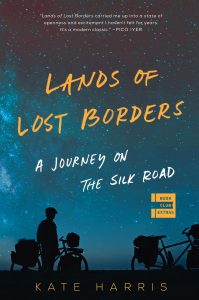 7. "The Only Street in Paris: Life on the Rue des Martyrs" by Elaine Sciolino
As the former Paris Bureau Chief of the New York Times and permanent fixture in the City of Light, Elaine Sciolino lives the dream. Although not the first time she has gifted Paris lovers a page-turner, "The Only Street in Paris" takes a look at Parisian life through the lens of her favorite street: the Rue des Martyrs in Montmartre. You'll feel like you're right there with her as she describes the charm and quirks of the street's inhabitants.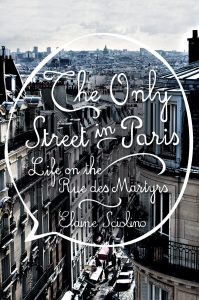 8. "My 1001 Nights: Tales and Adventures from Morocco" by Alice Morrison
Morocco relies heavily on tourism, and it's with good reason. However, if you've ever been and had the opportunity to interact with locals, you know that in addition to the amazing food and magnificent sights, there are plenty of profoundly human experiences to be savored. Alice Morrison went to Morocco to run the six-day Marathon des Sables ultramarathon and decided to stay, settling in Marrakech. "My 1001 Nights" recounts her experiences in this diverse and spectacular country as well as the people she meets along the way, shining a light on the locals' warmth and hospitality.
9. "A Gentleman in Moscow" by Amor Towles
This enrapturing novel tells the story of Count Alexander Rostov who just a few years after the Bolshevik Revolution is sentenced to house arrest at the luxurious Hotel Metropol in Moscow. While the hotel is real (and still standing!), the character is fiction. He remains there for the next 30 years and tries to make the best out of the situation, even working as a waiter in the restaurant. Poignant, funny, tearjerking, and uplifting, "A Gentleman in Moscow" makes for a delightful summer read.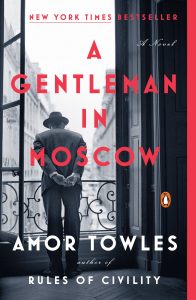 10. "The 7 Habits of Highly Effective People" by Stephen Covey
Okay. We know that sometimes you might feel guilty about all the time you spend with your nose in a good book. (You shouldn't!) But if you prefer a motivating and engaging read in your downtime, then pick up or download "The Seven Habits of Highly Effective People". Steven Covey's inspiring words have been going strong for 25 years and counting, a motivational prompt for all of us to be just a bit better because, let's face it, there's always room for improvement.