Find out the coolest things to do in Milan, Italy. Follow insider tips to discover art, food and nightlife.
The impressive Duomo, with its many gracefully-shaped spires, the glamorous Scala Theatre, Leonardo Da Vinci's Last Supper… Lombardy's capital is constantly bursting with popular cultural activities, a great diversity of museums and parks and, until October, the oh-so-famous Universal Expo. Italy's economic capital, Milan, is one of the most active cities in Italy, always expanding, forever evolving and open to the world. To capture the essence of this elegant city and understand what moves it, we didn't hesitate to get off the beaten track and ask three locals for their favourite spots and hidden gems.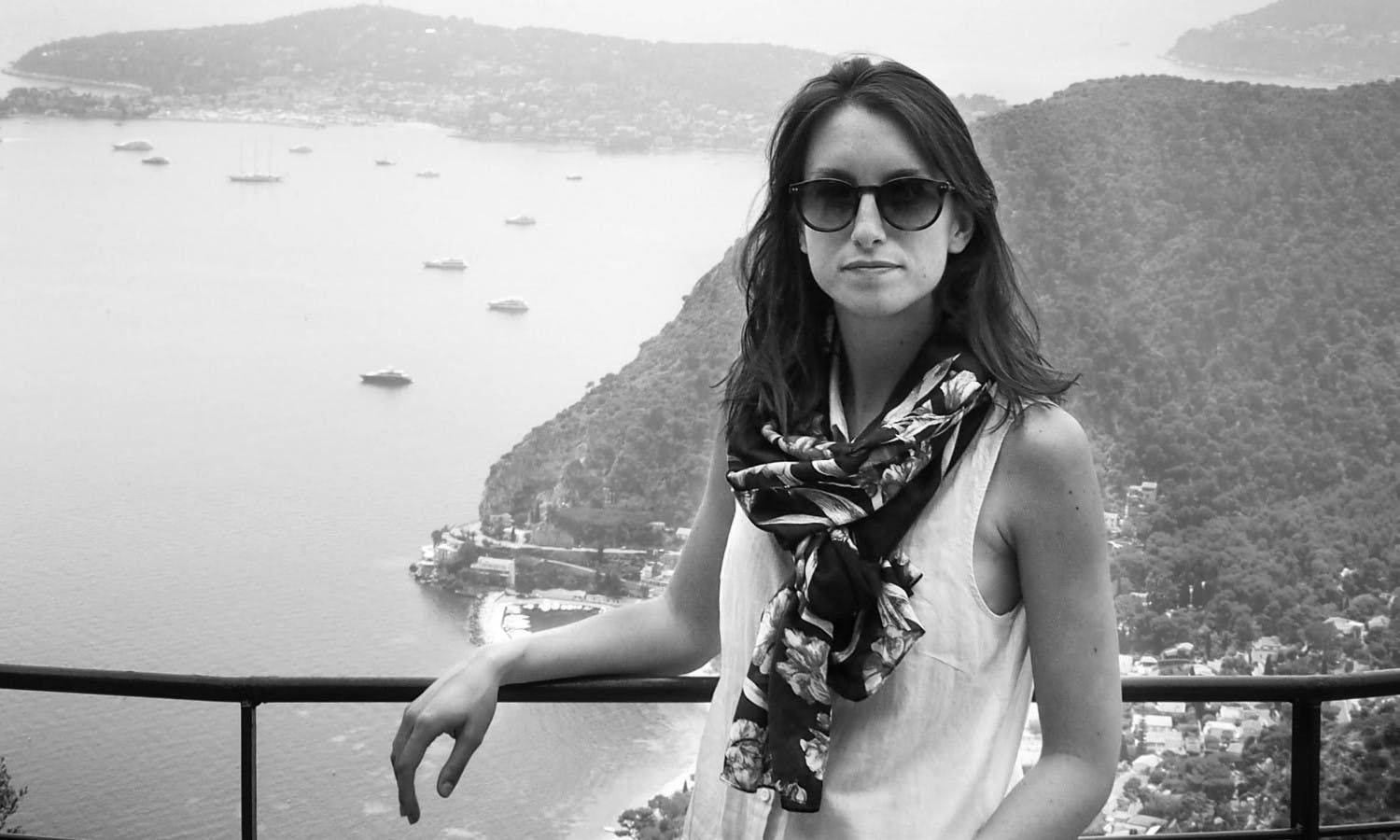 Lucile account manager milan
Lucile from Paris, account manager, has a passion for cactuses and Mexican tacos and has been living in her adopted city for three years.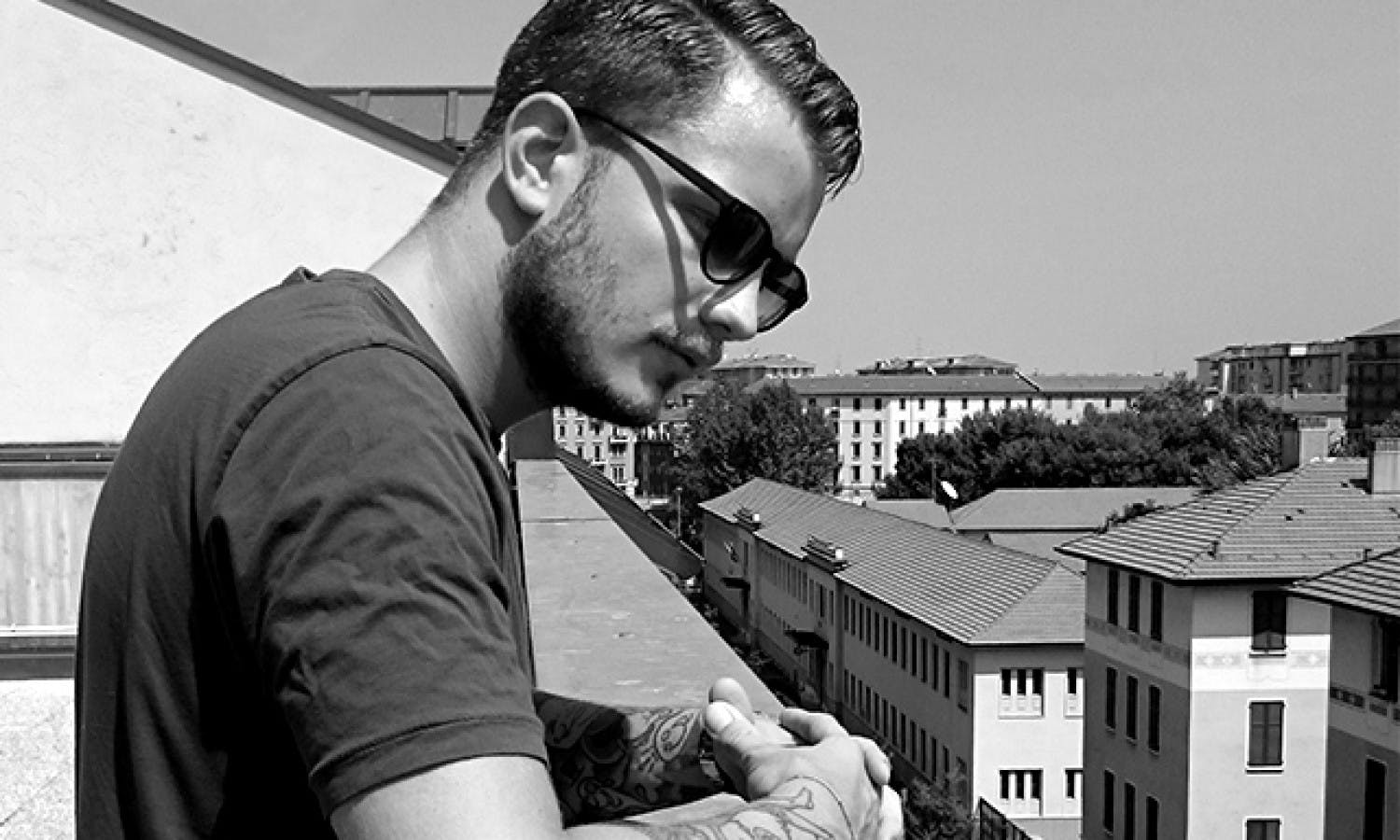 giacomo cool things to do in milan
Giacomo, art director, originally from Seregno in Lombardy, is an enthusiastic connoisseur of the Milanese nightlife.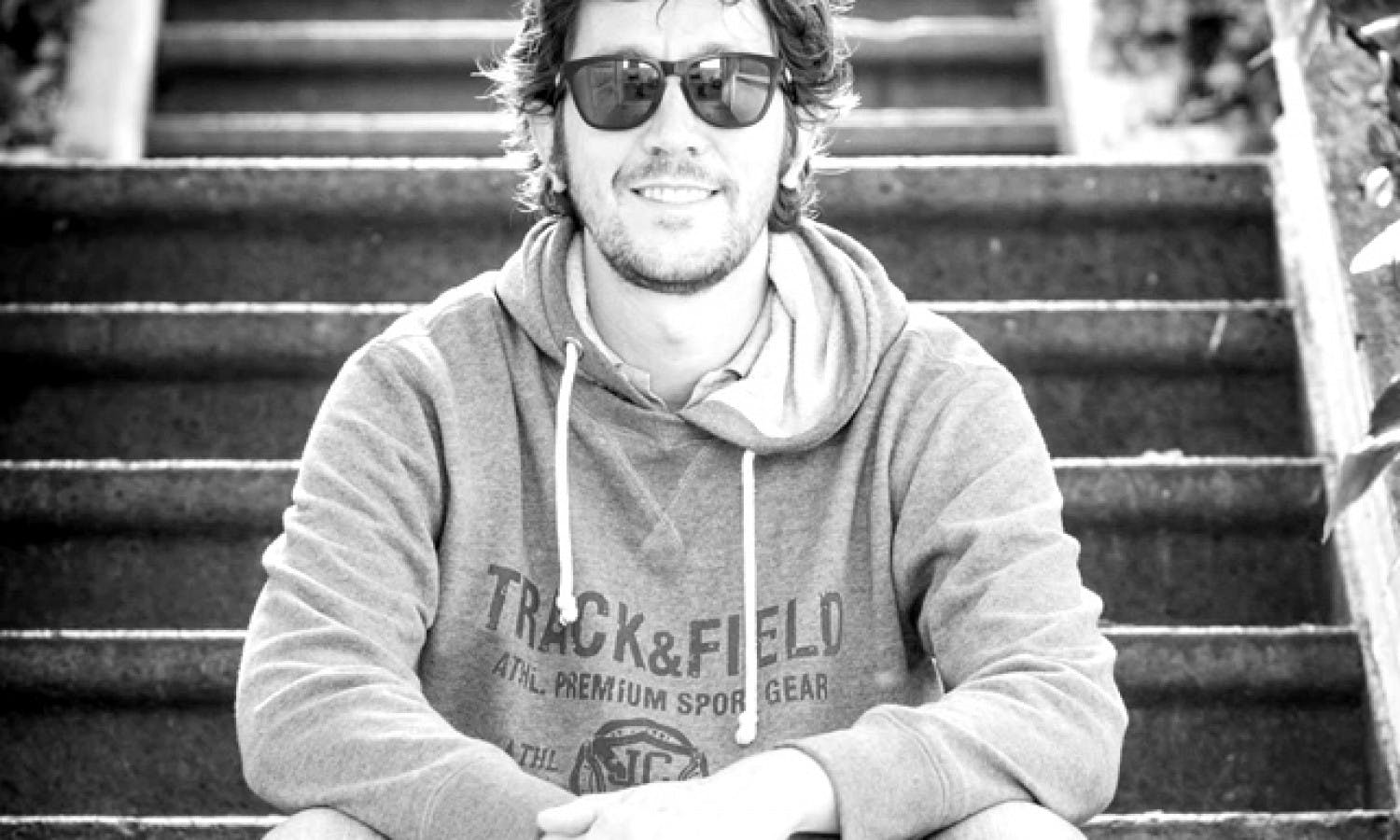 andrea guide milan
Andrea, born and raised in Milan, is a web developer and loves outdoor activities such as hiking, biking and trail running.
Where can we find typical Italian or Milanese cuisine in Milan?
Lucile: It is literally impossible not to fall in love with De Santis, this wonderful typical panineria which offers about 60 different sorts of panini (sandwiches). The bresaola ham and their mortadella are absolutely delicious. The place is decorated with vintage pictures of celebrities who have stopped there for a bite. Corso Magenta 9, +39.02.72095124
Andrea: I would recommend the Damm-atra, which never fails to surprise and delight me. They specialize in Milanese cuisine and offer a wide variety of typical dishes from this area, such as risotto or Milanese veal. It's the perfect location to bring your friends or family and I'd suggest going there in the winter as their dishes are usually quite hearty. Via Elia Lombardini 1, +39.02.58111224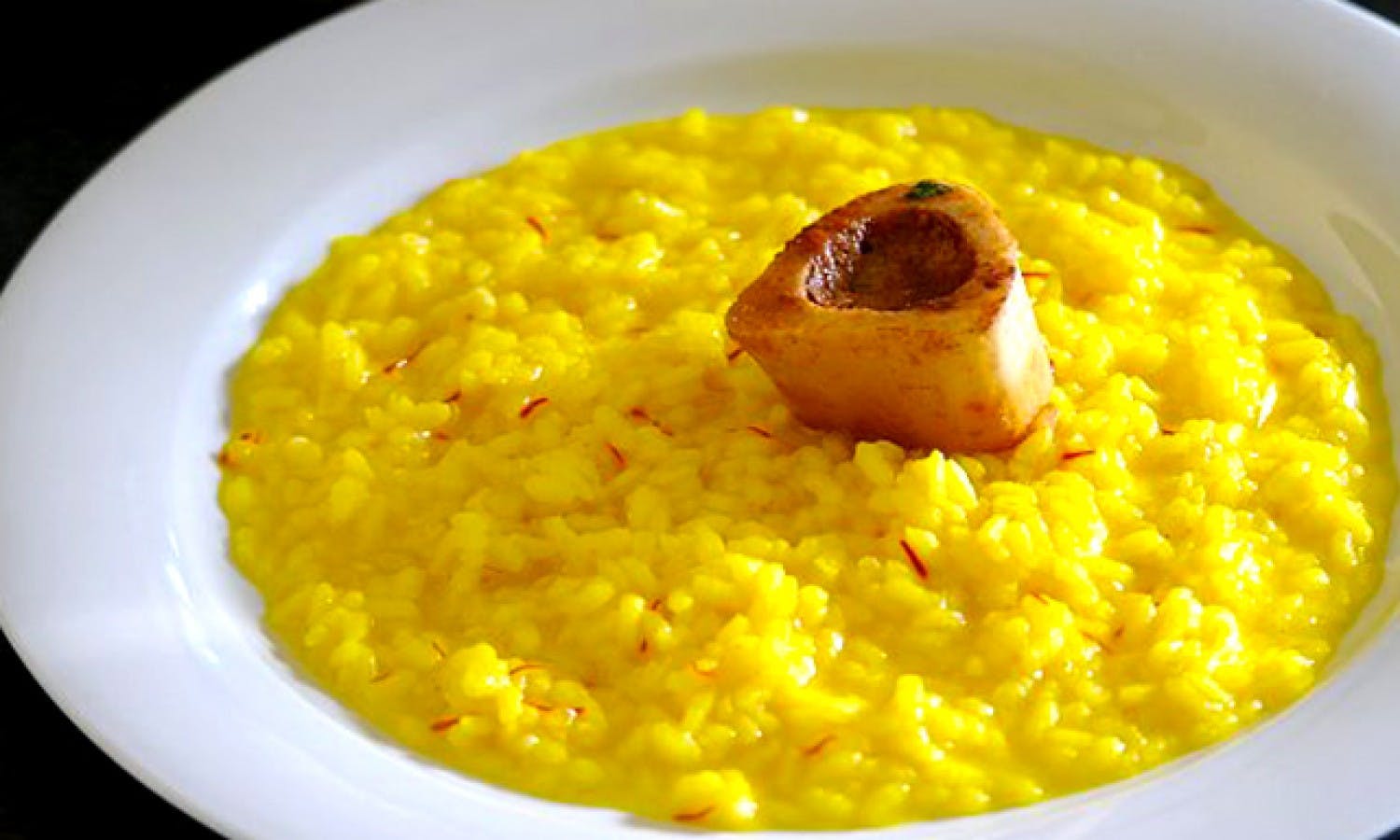 risotto alla milanese
Giacomo: Al Pont de Fer is a great restaurant in the Navigli area. They offer sophisticated cuisine and the clientele is usually quite eclectic. After a warm welcome, the staff will guide you to a large quantity of delicious food and a memorable evening! Ripa di Porta Ticinese 55, +39.02.89406277
What cultural activity would you recommend?
L: Personally, I like the Palazzo Reale, just next to the Duomo, in the heart of Milan. They always have very interesting temporary exhibitions. The last two exhibits I saw where the Andy Warhol Exhibition and just recently, the Leonardo Da Vinci Exhibition that attracted a lot of locals. Piazza del Duomo, 12, +39.02.8846 5230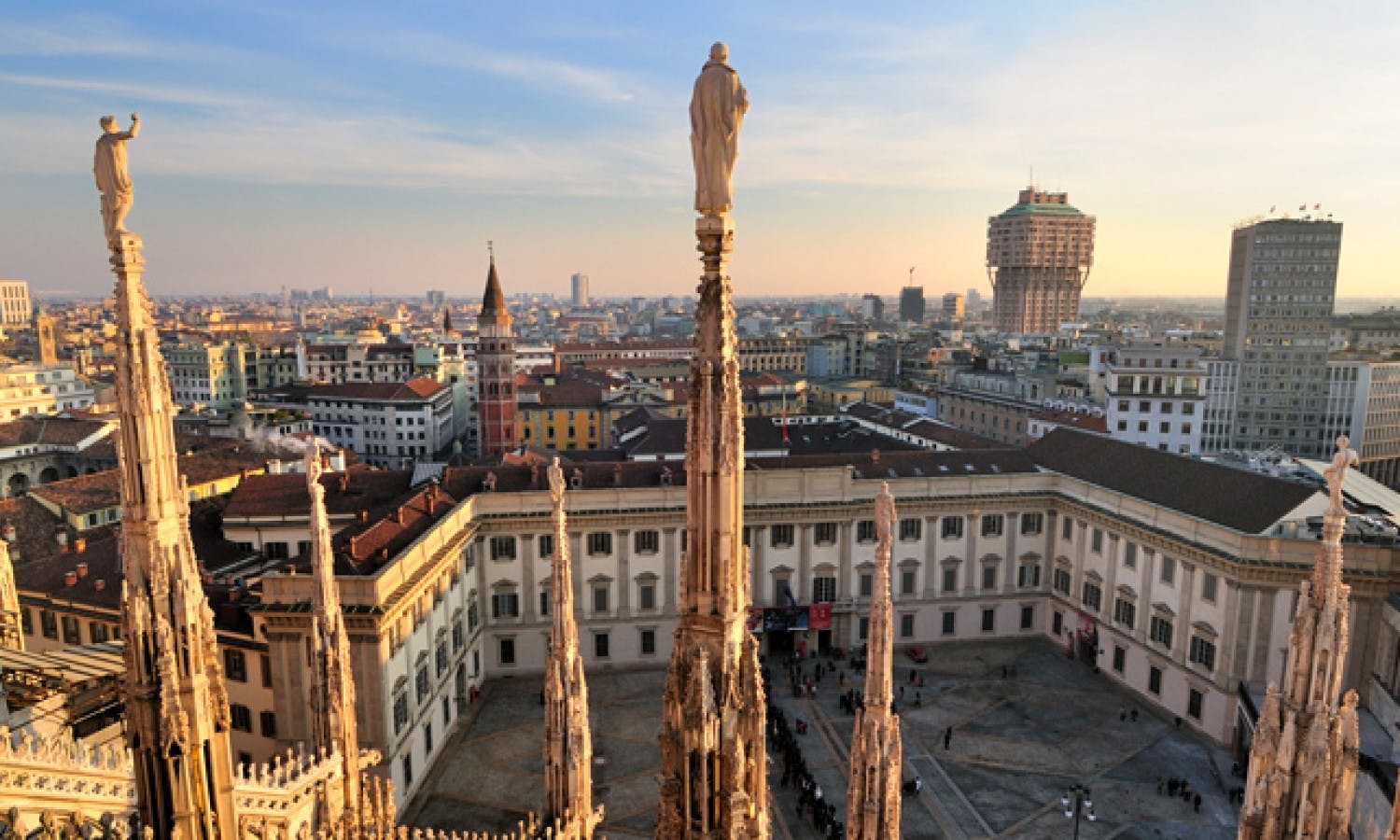 Palazzo Reale Milan
A: If I were to recommend something out of the ordinary, I would suggest visiting the Chiesa Santa Maria presso San Satiro. This small church, hidden between two larger buildings between Via Torino and Via Speronari, is absolutely adorable. Bramante designed a great trompe l'oeil wall which opens up the room. Via Torino, 17-19, +39.02.874683
G : I'd tell you to go to La Triennale. It's the place to be if you're interested in design, architecture or fashion. It usually hosts temporary exhibitions, often more than one at the same time and when you buy a ticket for the Expo, you get to go to La Triennale for free! Viale Emilio Alemagna, 6, +39.02.724341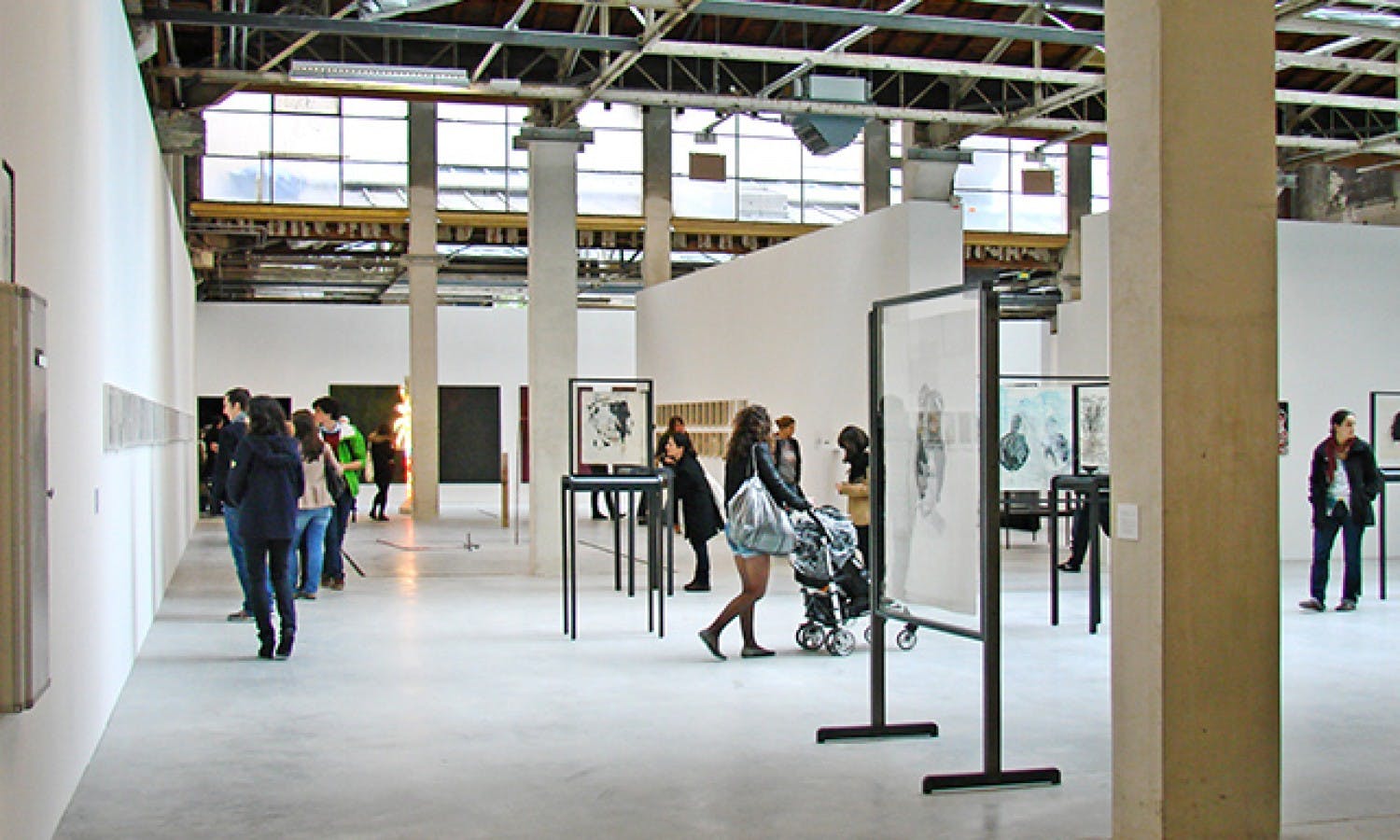 Milano Triennale
What about going out for a drink in a trendy bar?
L: I don't think a visit in Milan would be complete without getting lost in the Navigli area. The Fonderie Milanesi is definitely one of my favourite places. Ask for a Spritz or a Negroni and don't miss the famous aperitivo in the evening. Via Giovenale, 7, +39.02.3652 7913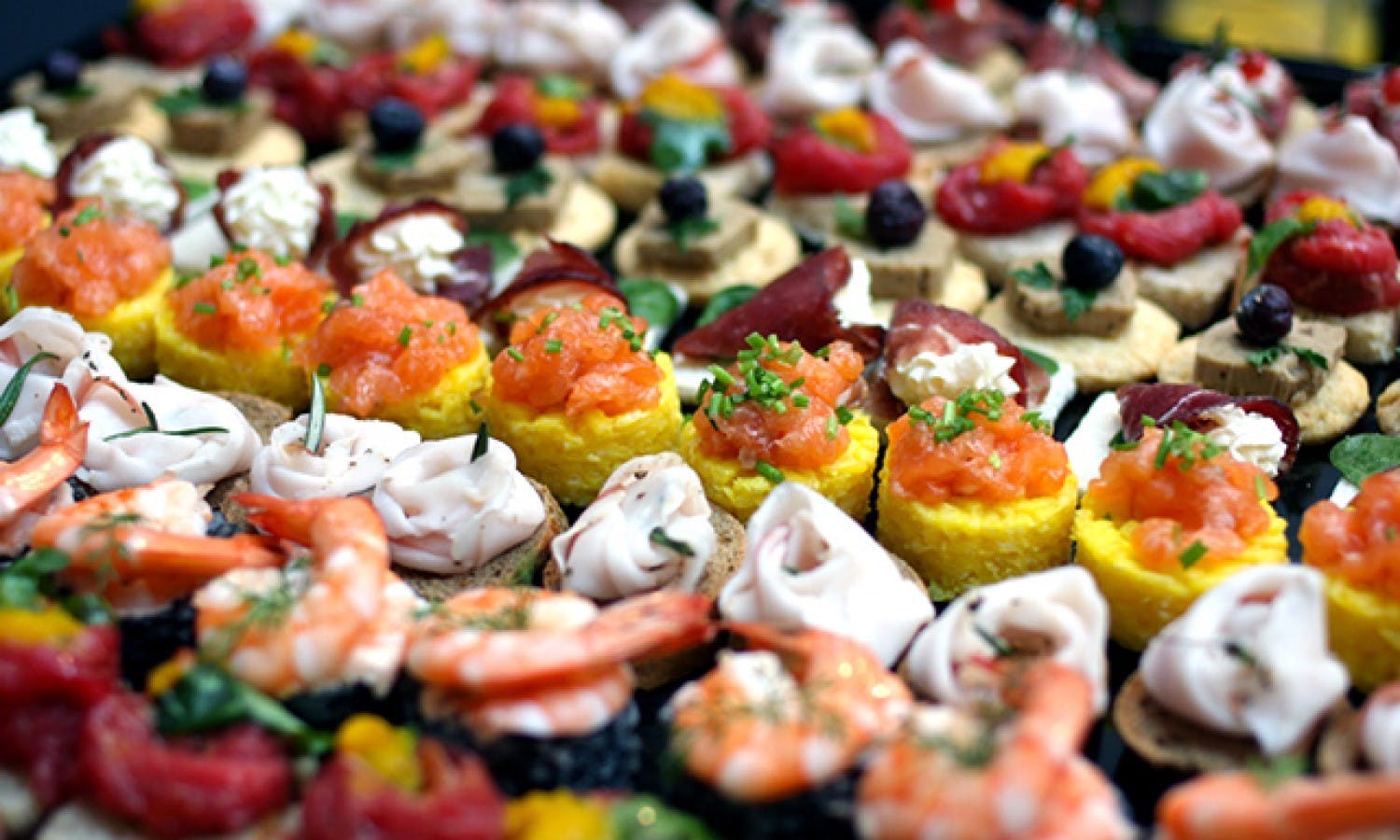 Milan Aperitivo
A : Some might tell you that this place is only good for football players and their fashionable wives or girlfriends but the Ceresio 7 is first and foremost an amazing rooftop with a stunning view of the city. I love to go there and sip a Martini Bianco or a prosecco by the pool. Via Ceresio, 7, +39.02.3103 9221
G : I would go to Ugo or to Pinch. On warm summer evenings, people go there to have a lovely time on the terrace. I usually have a Moscow Mule, but they have a wide selection of cocktails. Ugo, Via Corsico, 12, +39.02.39811557 Pinch, Ripa Ticinese, 63, +39.02.3652 8204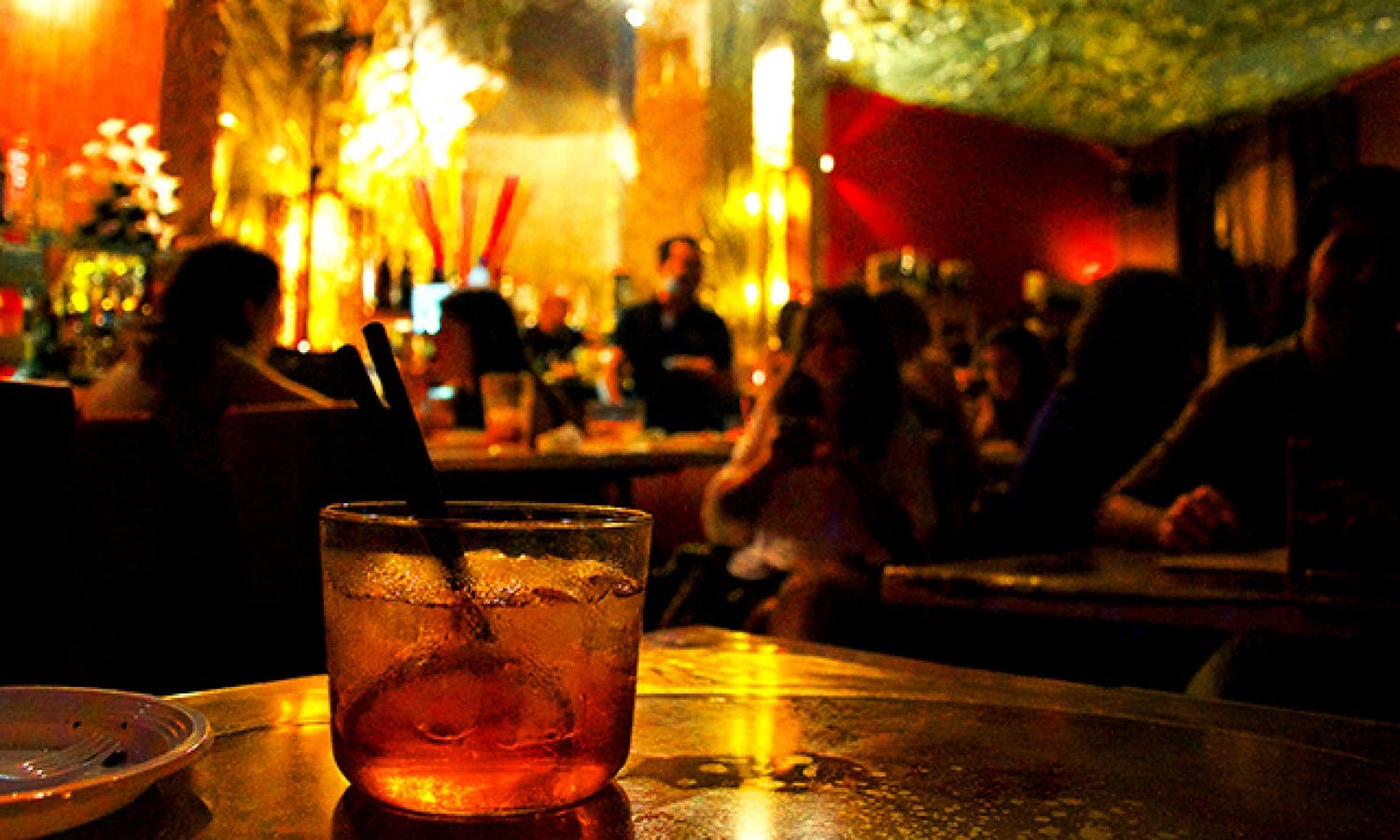 After dinner and an aperitivo, what club would you go to dance?
L: I like going to Plastic. It's a classic of the Milanese nightlife, but they're pretty selective at the entrance, so you might want to get there early. I usually go around midnight. And once you get inside, you discover a very unique world, with an artistic and fashion ambience. I'm never disappointed to go dancing there. Via Gargano 15, +39.02.87196630
A : For those who don't like dark clubs and blinding spotlights, here's a great alternative: la Salumeria della Musica. There are always great jazz concerts and their program is really varied. Via Pasinetti, 4, +39.02.56807350
G : The Tunnel is the club for underground music and I would recommend it for those who like house and electronic music. Via Sammartini, 30, +39.331.809 9952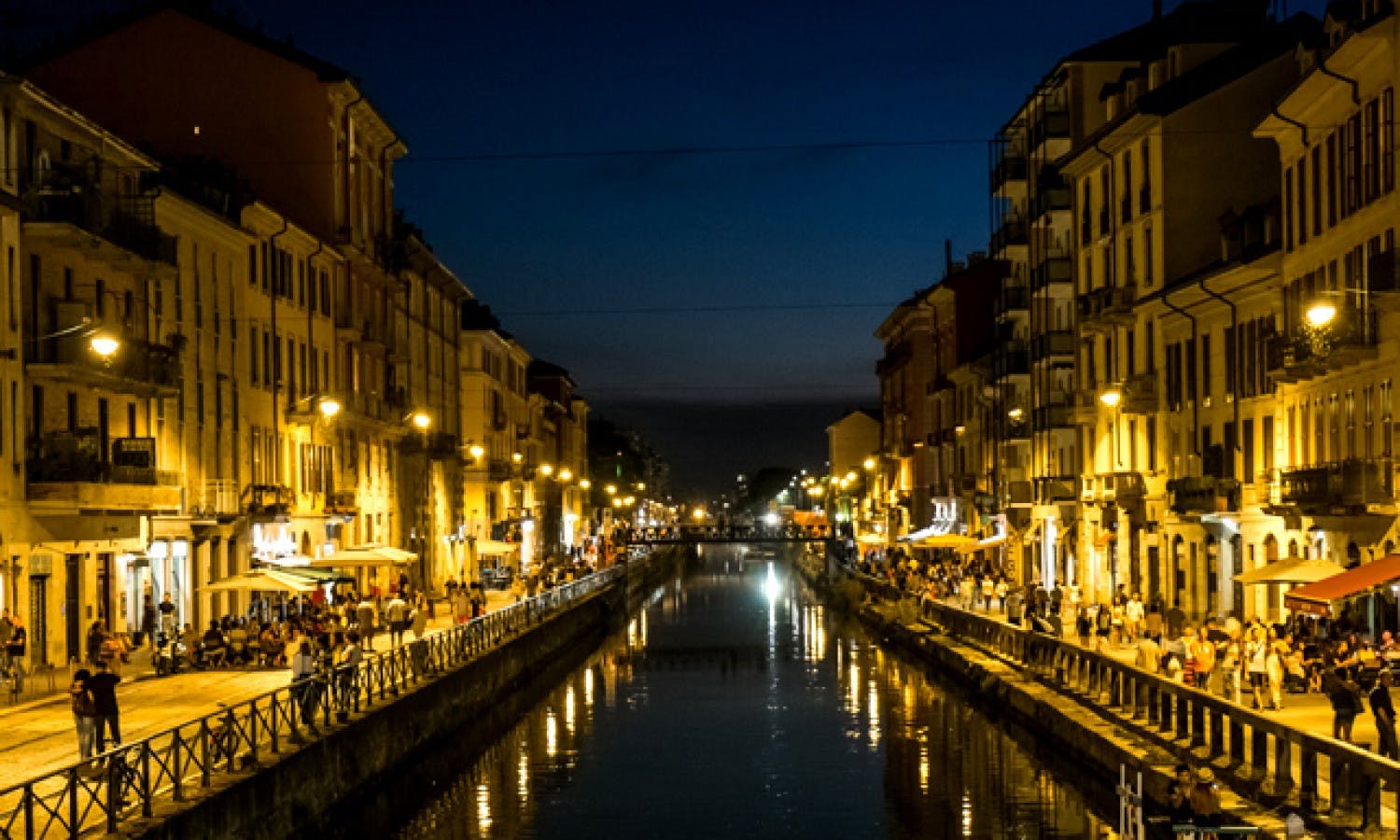 Milan Navigli by night