Can't choose between a beach vacation or a cultural trip? Then why not combine the two! We've rounded up the best destinations that mix sun and sand, with art, history and heritage.
There are plenty of seaside resorts that boast beautiful beaches. And loads of cities brimming with art and history. But if you're looking for a destination that combines the two, options can be a bit limited. That's why we've done the work for you. Here are six top destinations where you can get your fill of spectacular museums, monuments and historic sites, then relax on a warm, sandy beach.
Read on to discover them all:
1. Crete, Greece
The largest and most populous island in Greece is a fascinating destination. With paradisiacal beaches, exotic landscapes, archaeological sites and craggy gorges, Crete ticks all the boxes. Many holidaymakers make a beeline for Heraklion, the island's capital. It was here that ancient Minoa, Europe's first documented civilisation, was born. The city's fortress and arsenal, the famous Morosini fountain, the Archaeological Museum and the Palace of Knossos are all a must for lovers of history.
Chania is another important city in Crete, and many say it is also the island's most beautiful. It's best known for its Venetian port, where you can admire the historic lighthouse and watch beautiful sunsets. Among the many points of interest in Chania are the Mosque of the Janissaries and the medieval Venetian walls, the historic center, which is a UNESCO World Heritage Site, and the Kasteli district, where ruins from the Minoan era have been found.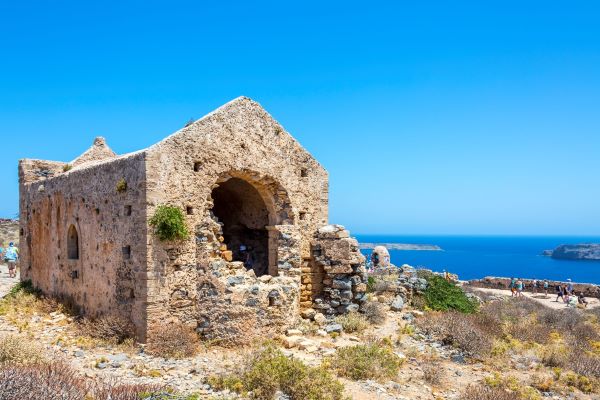 Balos, Falassarna and Elafosini are the three most famous beaches on the island and are located west of Chania. Thanks to clean waters, fine sand and a relaxed atmosphere, these beaches rival those of the Caribbean. And if you want to go hiking, be sure to walk the 10mile-long Samaria Gorge. It starts at around 3280ft above sea level and slopes down into the sea at the hamlet of Agia Roumeli. A refreshing dip is a must after such a trek.
Heading to this destination? Find out what to do and see in Crete in seven days.
Recommended Experiences:
Spinalonga Island Guided Tour with Lunch Included
Elafonisi Island & Monastery Tour
2. Holbox, Mexico
Located just north of the state of Quintana Roo, within the Yum Balam Ecological Reserve, Holbox is a small island with a big reputation. Considered the perfect destination for those seeking complete relaxation, Holbox is very laidback. The best means of transport are bicycles and golf carts – it's 24 miles long but just 1.3 miles wide. Cars are not allowed, and not needed. Compared to Cancun or Isla Mujeres, there are far fewer visitors, which is why some consider Holbox to be Yucatan's true hidden gem.
The main attraction is its beaches, which cover most of the northern coastline. They are truly heavenly, with calm, warm waters and colors ranging from turquoise to emerald-green. The most striking stretches of coast are those to the east, towards Punta Mosquito. This is where hundreds of whale sharks breed between May and June. A special mention goes out to the phenomenon of bioluminescence that occurs on the island – microorganisms present in the water make it shine at night. Take a kayak or paddle excursion to admire this magical scene. Unsurprisingly, Holbox has been declared a Flora and Fauna Protection Area.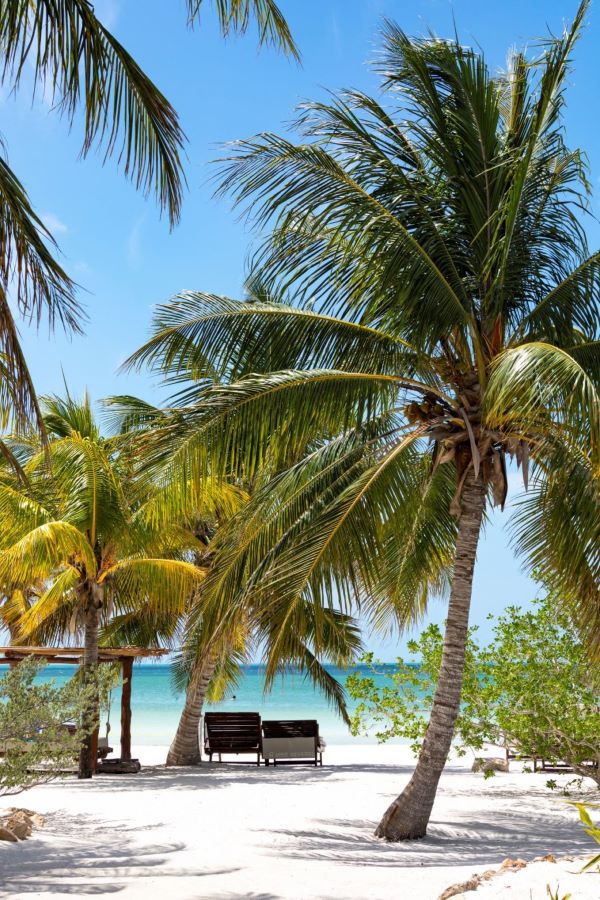 And then there's the cultural side of the region, which is truly fascinating. From Holbox you can take the ferry to Chiquila, and from there head to Mexico's two most famous archaeological sites: the ancient Mayan cities of Tulum and Chichen Itza. It's an unmissable experience on any travel wishlist.
Recommended Experience: Holbox Island Boat and Buggy Tour from Chiquila
Majorca's main city and the capital of the Balearic Islands, Palma attracts visitors from all over the world. Its chief attraction, known locally as 'La Seu', is a huge Gothic cathedral overlooking the Mediterranean. The stained-glass windows, the side chapels, the columns, the ornate portal and all the other architectural details are a feast for the eyes. The cathedral even had a refit by legendary Barcelona architect Antoni Gaudí, who added his unmistakable touch. Another must-see attraction is the Almudaina Palace across the road. Originally built by the Romans, its current design dates from 1309 when King James II made it his royal palace. To this day it remains one of the official residences of the Spanish royal family. Other must-sees in Palma include the Gothic Bellver Castle, built in the 14th century with a circular plan, and the historic center, with its maze-like Moorish alleys. Lose yourself in this labyrinth of ancient streets and fall in love with every corner.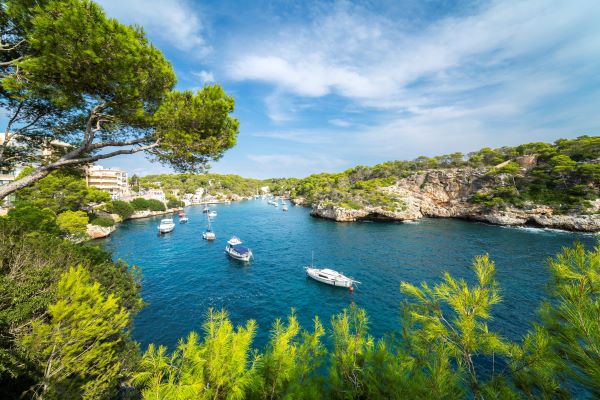 And then there are Majorca's beaches, which are world-class. Choose a secluded pine-shaded cove washed by translucent waters or one of the endless stretches of blond sand backed by dunes. Platja de Muro, on the north coast, is one of the most famous beaches on the island. While it's known for surfing, its shallow turquoise waters also make it popular for those traveling with children. Sa Calobra, on the other hand, is a setting worthy of a movie. A hard-to-reach beach that can be accessed either by boat or after a long trek through a wild, boulder-strewn gorge, it's a real adventure. Among the island's many coves, the ones we prefer are Cala Mondragó and Cala s'Amarador, which are opposite each other, and Cala Llombards.
Recommended Experience: Mallorca Day Tour with Port de Soller and Sa Calobra
4. Amalfi Coast, Italy
The Amalfi Coast truly has it all: breathtaking natural landscapes, hiking trails, scenic villas, delicious cuisine and crystal-clear waters. As if that weren't enough, it's located a short distance from Naples, one of the most beautiful cities in Italy, as well as the archaeological sites of Pompeii and Herculaneum. That's why a vacation in this area of Campania is ideal for those wanting to combine relaxation with cultural excursions.
The Amalfi Coast has been a UNESCO World Heritage Site since 1997, thanks to the beauty of its landscapes and its rich history and artistic heritage. It's made up of several towns and villages, many of which are unmissable. Positano is often considered the most beautiful on the coast; Vietri sul Mare is famous for its ceramics; and Ravello, the city of music, is where you can find the Gardens of Villa Cimbrone, which some believe has the world's most beautiful view. Make your experience even better with a boat tour in the crystal-clear waters, or by relaxing in the hidden coves nestled among the cliffs. Otherwise, we suggest going on a trek along the spectacular Path of the Gods.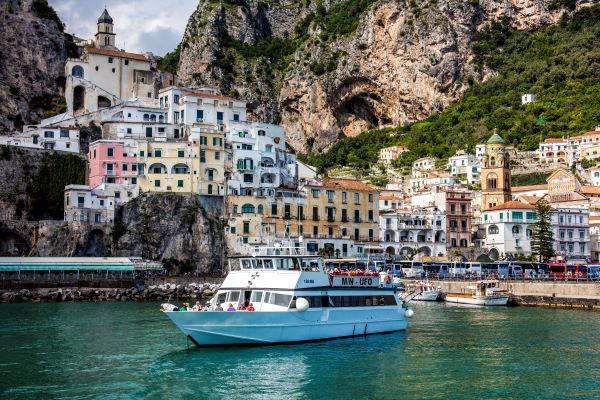 While you're there, dedicate one or two days to the archaeological sites of Pompeii and Herculaneum, which are just over an hour away from Positano.
Recommended experiences:
Guided tour of Pompeii for small groups
Guided tour of Herculaneum for small groups
5. Phuket, Thailand
There's no destination more exotic in Southeast Asia than the island of Phuket. The largest in Thailand, it's an excellent compromise for those wanting to relax on beautiful beaches while also immersing themselves in history and culture.
The true star of the island is its lush nature, made up of mangrove forests, tropical beaches and amazing marine life. You can relax on some of the world's most beautiful beaches, or go snorkeling and diving. The Similan Islands Marine Park is just a boat ride away, and houses tuna, tropical fish, turtles, and spectacular giant gorgonians within its coral reef. Otherwise, taking a tour of the famous Phang Nga Bay, with its limestone cliffs, caves, and mangrove forests, is truly enchanting.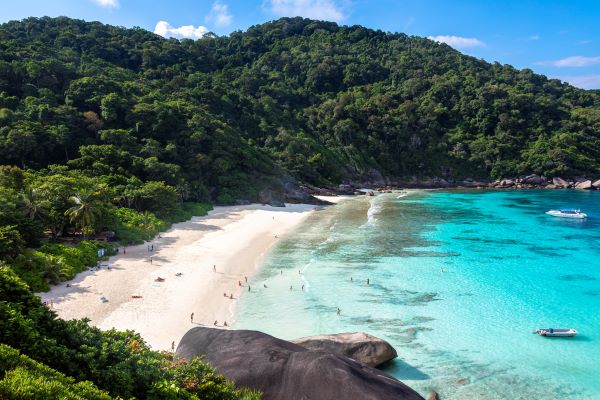 Additionally, when it comes to culture Phuket provides in spades. Make sure to visit the island's capital, characterized by its colorful Sino-Portuguese architecture. With a guided tour of the historic center you'll be able to appreciate its charm and beauty, and discover the history of Phuket. Its temple are also not to be missed, such as the Big Buddha, a gigantic 147ft-high statue that's one of the most active temples in the country, and Wat Chalong, the most important on the island.
Add to that delicious street food and a traditional night market, and you have the recipe for the perfect vacation.
Recommended experience: Phuket Tour with a local guide and lunch included
Turkey is a destination with much to offer, some of which might surprise you. For example, many of you may not know that Antalya has just the right mix of culture and beach.
Its beaches are abundant and cater to all tastes. Choose from long, well-equipped and bustling stretches of sand to hidden coves immersed in wild nature. And as if that weren't enough, some of these beaches are located close to ancient archaeological sites. This happens to be the case for the bays of Phaselis, natural shores with crystal-clear waters that sit alongside the ancient ruins of a Greco-Roman city. The beach of Olympos, which is not only one of the most beautiful in the area but also a paradise for history lovers, is also located near the ruins of an ancient Lycian city.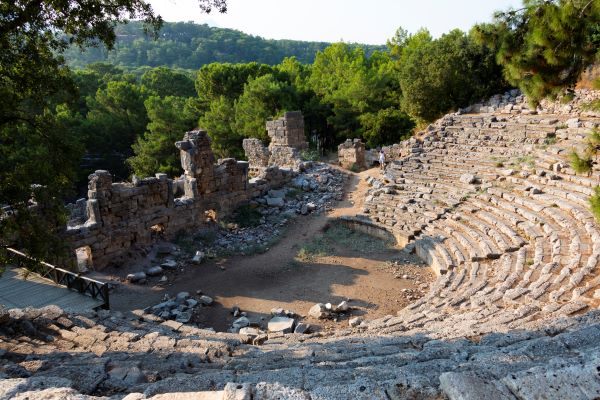 But the historical wonders don't end there: the historic center of Antalya itself is a must-visit, with intriguing monuments and Ottoman-era houses. And if you have time, explore a bit further out because the entire province is rich in archaeological sites that tell the flourishing past of this beautiful Turkish region.
Recommended experience: Full-day tour of the ruins of Phaselis and the Tahtali Mountains
Looking for more inspiration for your beach and culture vacation? Take a look at our experiences: