The further south you go, the greener, hotter and more humid it gets. This section of the trip offers you big Texas cities and little nowhere-towns but always with some southern charm. The food is good and there's a surprise up around the bend in Louisiana.
San Antonio
Welcome to the home of the Alamo, the Spurs NBA team and a delightful central river district. South Texas is a green a pleasant land, though very hot and humid in the cities. You'll either want to find a nice air-conditioned room downtown, or camp outside the center and take public transport. The KOA campground in the eastern suburbs is quiet, leafy and just a short bus ride.
The Alamo, of course, is a must-see. It was here in 1836 that the Mexican army besieged Texians fighting for independence and killed all of them, inspiring the Texas cause to eventual success. Despite its resonance in American history, it's a curiously unassertive structure: a small, white building just sitting there on a busy central street opposite Ripley's Believe it or Not. Somehow, it doesn't look real. Nevertheless, there's a palpable sense of reverence among visitors as they stroll the dimly-lit museum and chambers, emerging into bright courtyards with colossal trees. Hundreds of people died here in the name of freedom.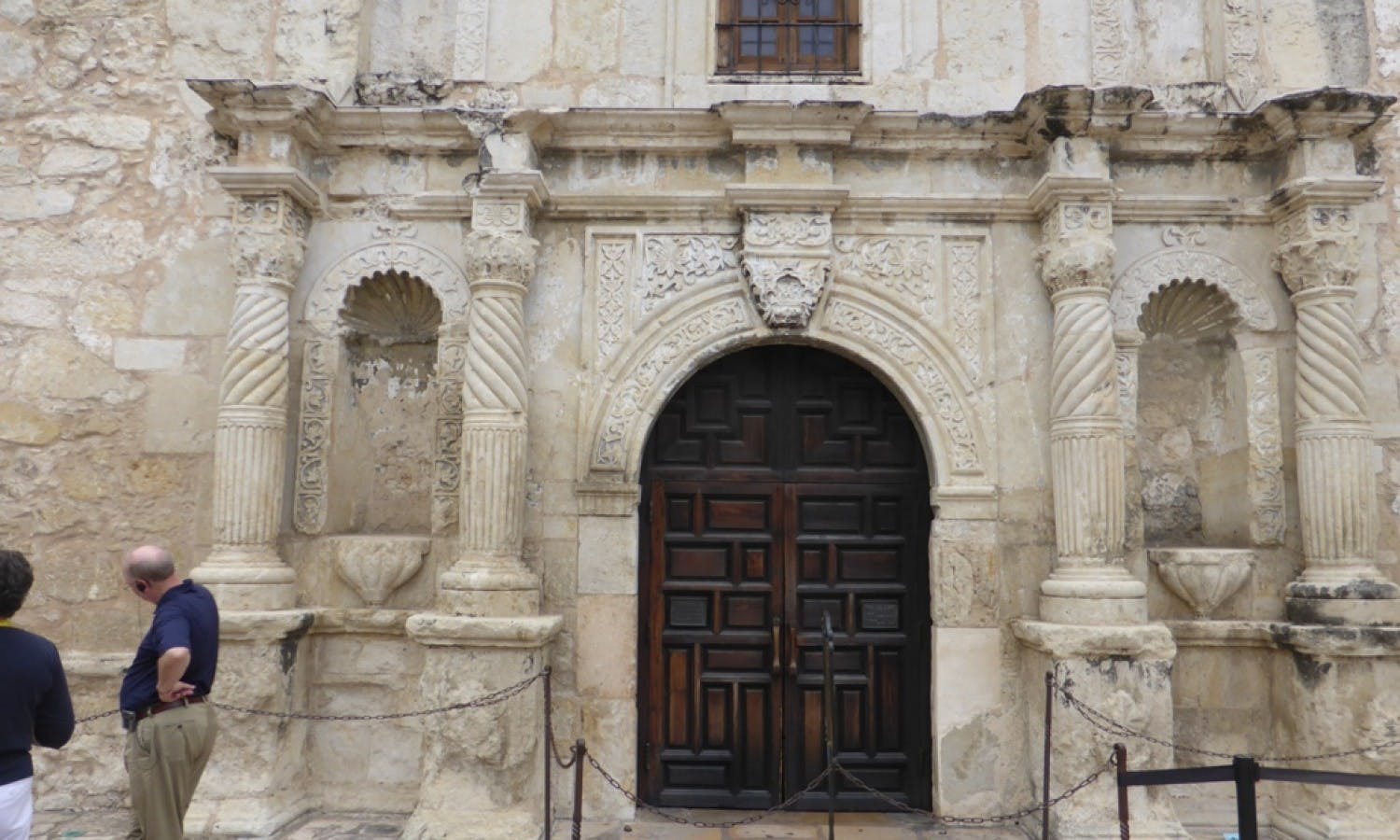 The Alamo
San Antonio's downtown is good for walking, and the best way to do it is down by the river. Here, you stroll by cafes and restaurants, under bridges and in the shade of trees away from traffic noise. It's really very civilized. Treat yourself to some Tex-Mex-style cooking such as nachos with guacamole, enchiladas or rice and beans. Market Square, meanwhile, is a good place to grab a coffee and a pastry as you browse the collections of Mexican and Native American souvenirs (ranging from the potentially useful to the laughably awful).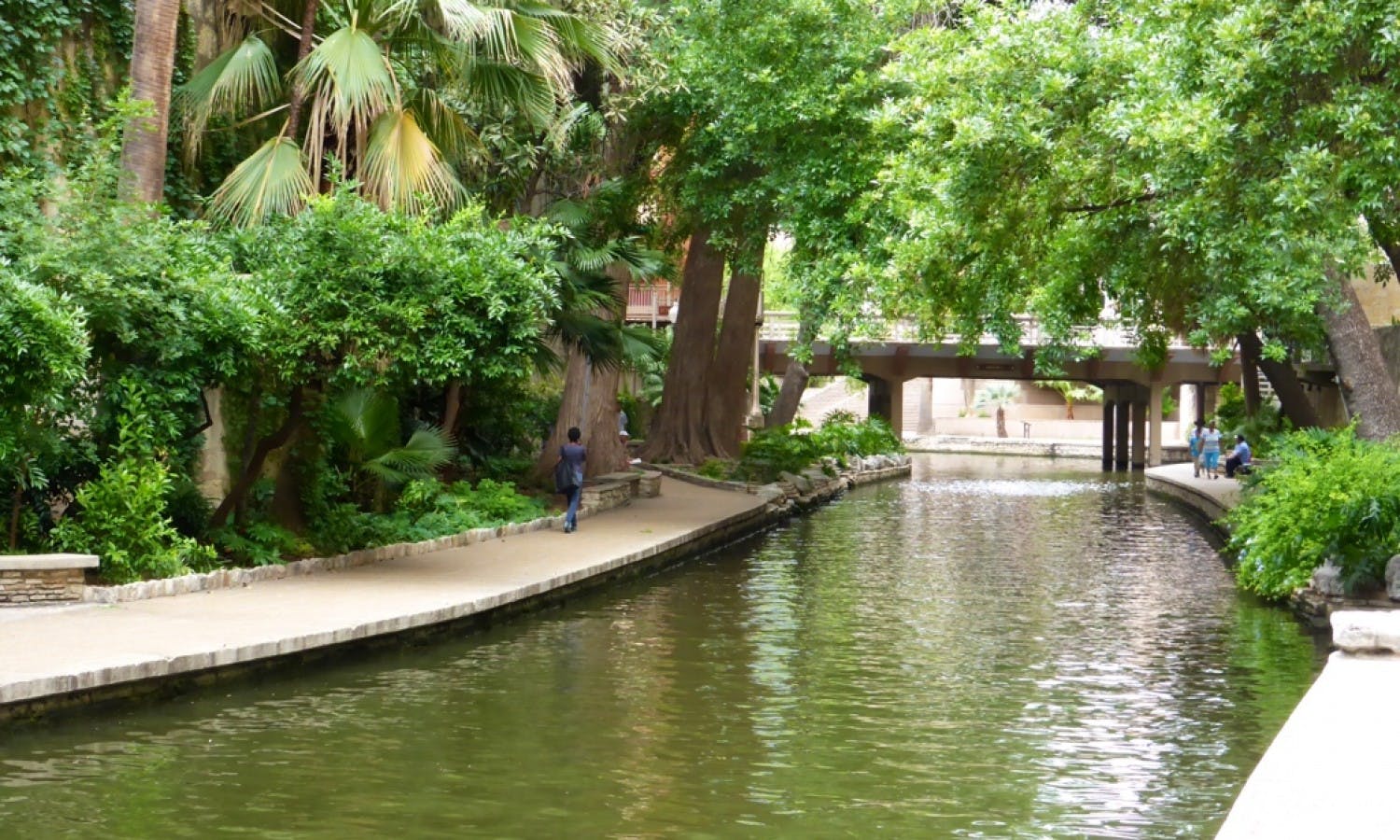 San Antonio Riverside
Bastrop and Caldwell
Heading roughly west, you can take the fast interstates to the big cities of Austin (great for live music) and Houston, or you can weave your way along the back highways to pass through towns that feature in few guidebooks. For example, stop at Bastrop just outside Austin and you can visit Roadhouse on highway 21: home to perhaps the best burgers in America. My recommendation: Ted's Destruction Burger – a burger so huge that you may need help pushing it into your face. Look around at your fellow diners in this air-conditioned sanctuary and be assured: this is Texas.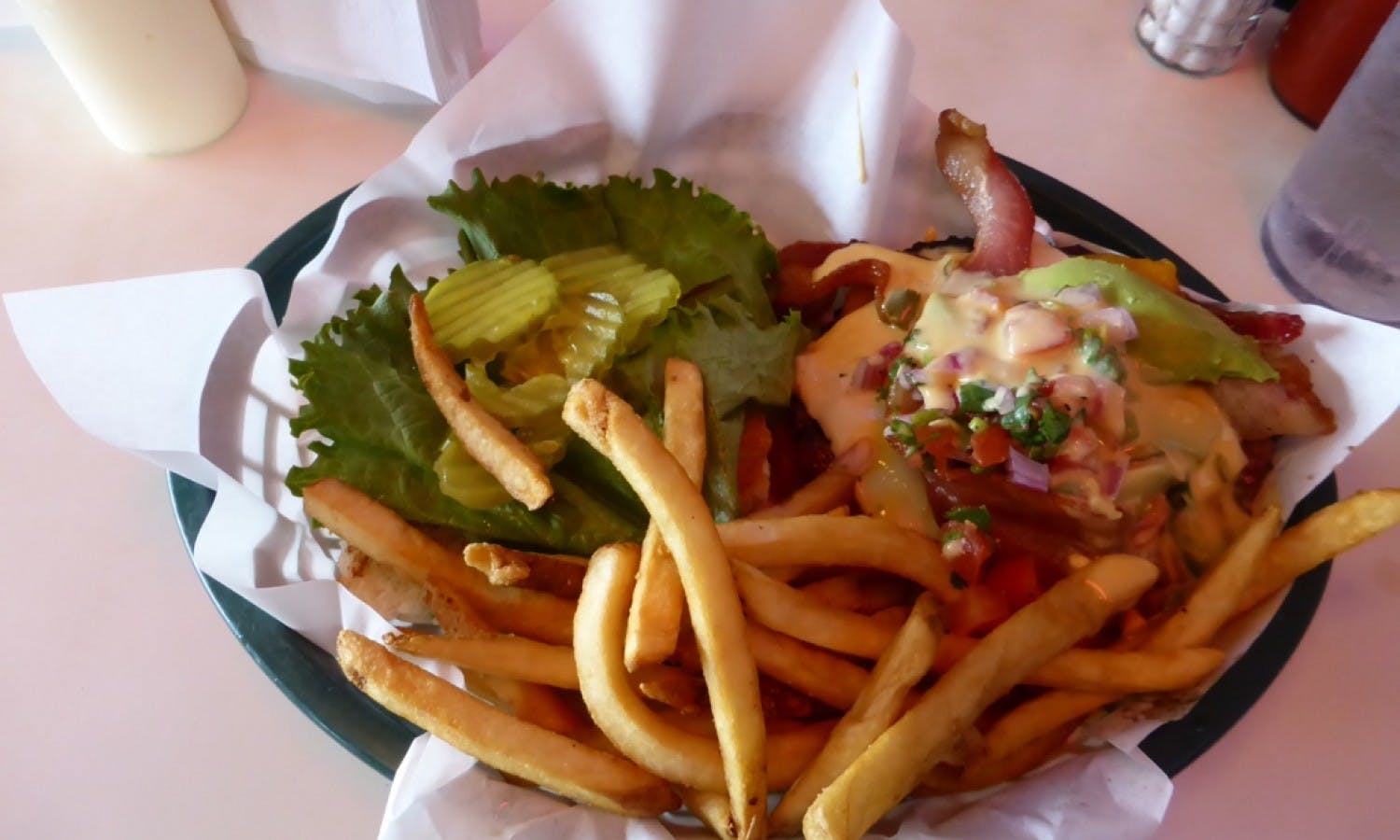 Ted's Destruction Burger
Moving east, you pass through many tiny towns. Sleepy little Caldwell is a good place to stop, stretch your legs and perhaps enjoy a slice of pie. The Mad Hatter's Tearoom and Boutique is a bizarre mélange of old and new where you can buy a hat, some jewelry, a teacup or a chicken curry salad while surrounded by a strange collection of vaguely Christian paraphernalia. We ordered cappuccinos and were delighted when the waitress served us something with no discernible coffee in it. Turned out she'd never made a cappuccino before. The apple pie was excellent. This is the beauty of small towns.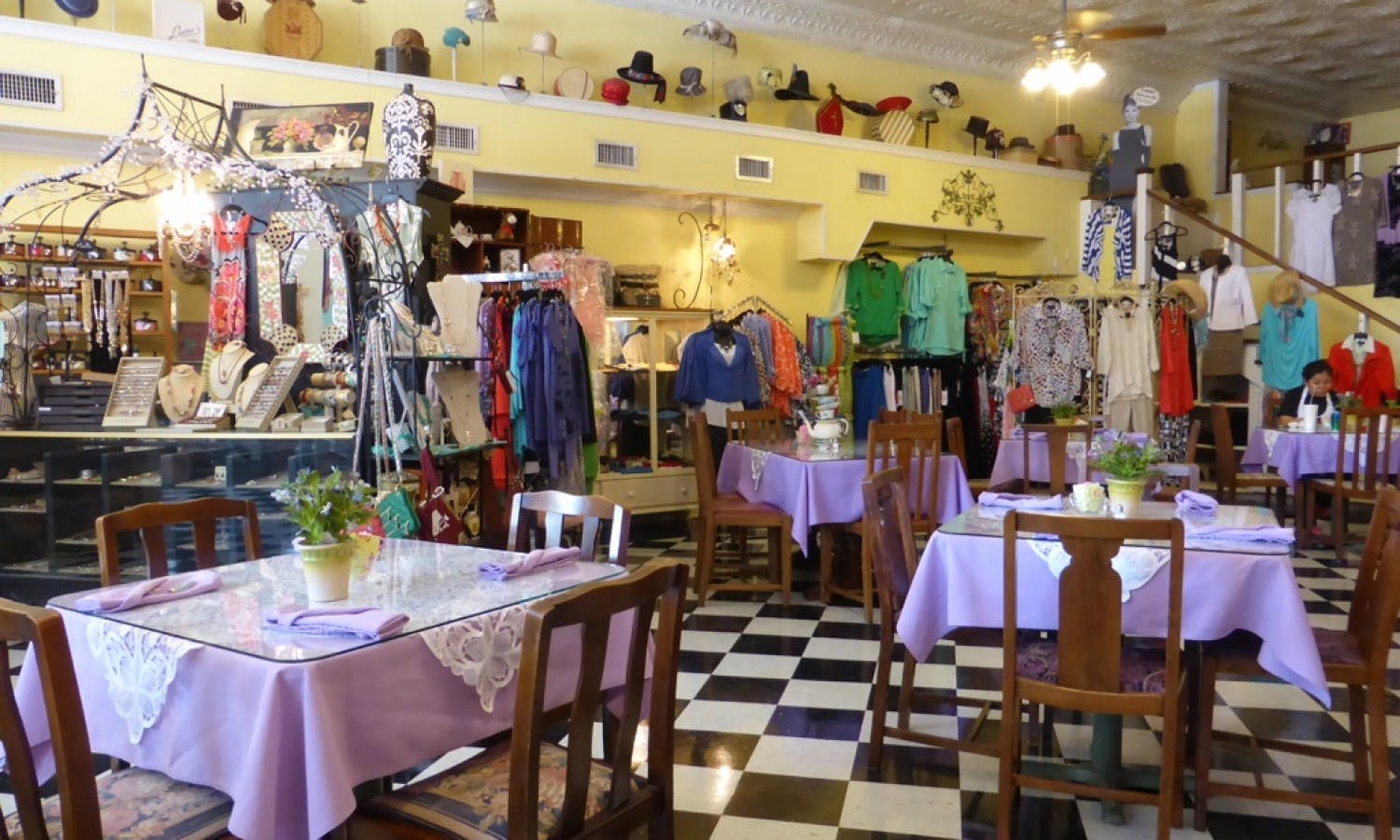 Mad Hatter's Café
Livingston and Natchitoches
At some point, you'll need somewhere to sleep. Livingston is a larger town on the edge of the Trinity River reservoir and makes a good place to stop. Even better, there's a KOA campground at Onalaska, right on the shore. It's a quiet, green place with all the facilities you need (although fiercely hot in summer) and a nice enough stop on the way east.
The target now is Natchitoches, a wonderfully picturesque town just over the state line in Louisiana and made famous by the Julia Roberts movie Steel Magnolias (1989). It's a lovely, relaxed place set alongside the Cane River amid magnolia trees and stately French colonial-style buildings. More than a million people visit annually to enjoy the lush landscape, the architecture and the food, which is classic Louisiana. Try the famous local meat pie, boudins, fried green tomatoes, crab cakes or jambalaya.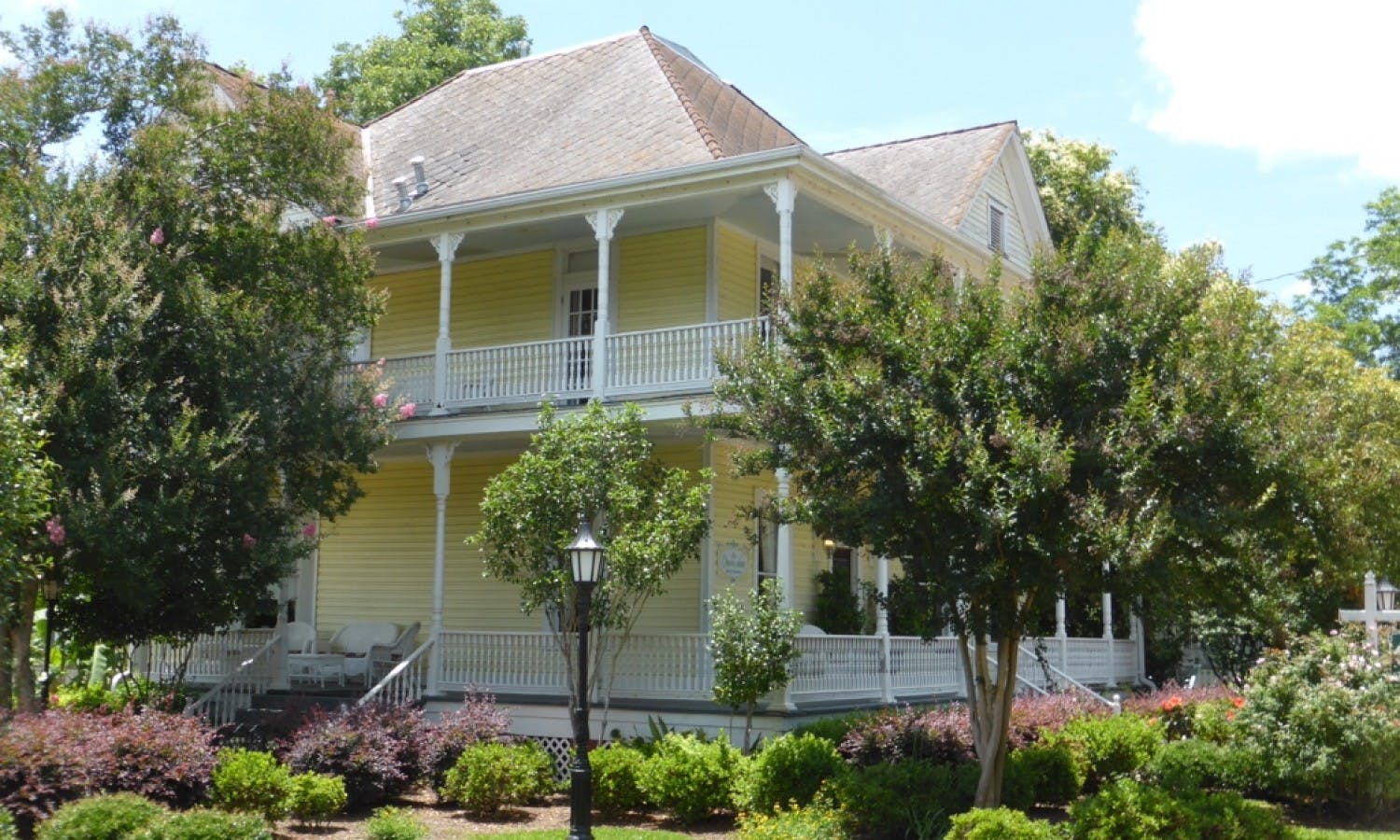 Natchitoches style