If you don't want to head east immediately from LA, one alternative is to drive north to San Francisco through the spectacular scenery of Big Sur. After a stay in SF, you can head to Yosemite National Park and on towards Las Vegas.
Big Sur
This wild stretch of coast along iconic Highway 1 is all precipitous cliffs and dramatic beaches set within the Los Padres National Forest. It's also very popular, and therefore quite expensive for food, accommodation and gas. Even campsites are pricier than usual and fill up quickly in good weather, so try to arrive early or book ahead.
The main attractions of Big Sur are the scenery and the Henry Miller Memorial Library. The novelist lived and worked here for years and it's a treat for fans to visit the location, though Miller didn't live in this particular house and nor is it technically a library (or a memorial). It is, however, a nice bookshop and a good place to break your journey.
Near Henry's place is Deetjen's Big Sur Inn, a Dutch-style hotel and restaurant where you can get good food in an evocative 'old world' ambiance. If you like photography, don't miss the dramatic McWay waterfall, which drops 80ft (24m) to the beach in a beautiful cove, and the vertiginous Bixby Creek Bridge.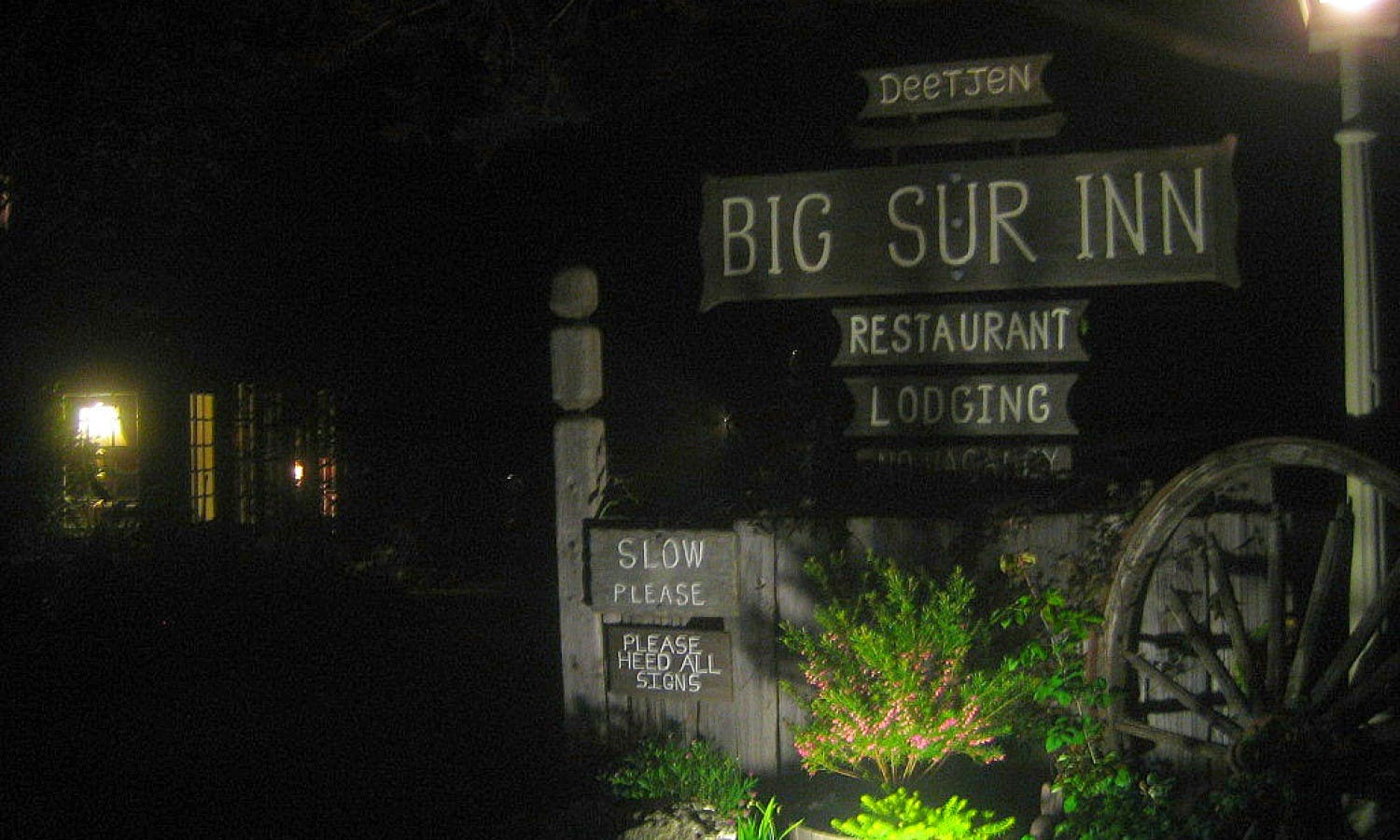 Deetjen's Big Sur Inn – Heidi De Vries
San Francisco
One of America's finest cities can sometimes feel more like a European capital than a Pacific-coast metropolis. There are French bakeries, Italian restaurants, great coffee and an amazing selection of fresh, organic produce at the Farmer's Market held in the ferry terminal. Here, you'll meet the cool, crazy, fabulous and artistic people of the city.
Chinatown also shouldn't be missed. As well as great authentic Chinese food, you'll experience a district that looks like it's been transported directly from Asia. Tacky souvenir shops, tattoo parlors and oriental supermarkets are all part of the experience. Just stroll the streets under lanterns and good-luck charms and breathe in the smells.

Chinatown, San Francisco
However long you stay, there are some things you have to do in San Francisco. You should ascend the hills by tram, go window-shopping around Union Square, visit the City Lights bookstore where the Beat poets met, cross the water to Alcatraz, and head up to the Presidio green space that overlooks the city. Up here, you'll be able to visit the Walt Disney Museum and perhaps catch a food festival or show.
We also mustn't forget the Golden Gate Bridge. No trip to the city is complete without a walk out along its span for views of Alcatraz and the city. It's a noisy walk due to the traffic and it can be quite busy, but the scenery is spectacular and there's something special about being so high above the water, surrounded by the famous red-painted steel.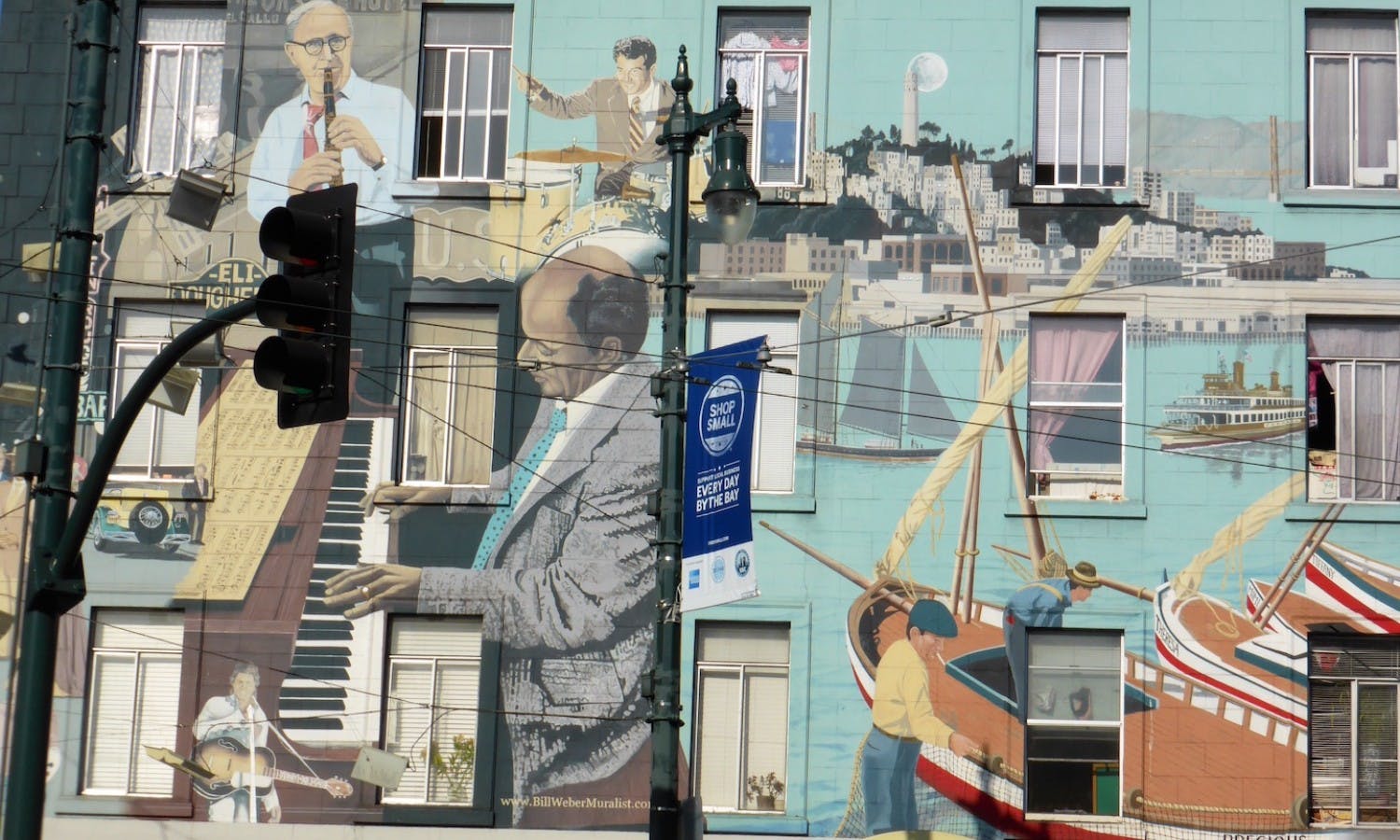 San Francisco style
San Francisco is a treat, but there are a few things to remember. Finding good affordable accommodation in the center can be tricky even with Airbnb, so try to do your research in advance. Parking is also an issue. You can either move your car around to avoid fines, or you can put it in a long-term car park for a few days, which can be expensive. If you park on a hill, be sure to turn your front wheels into the curb to stop it rolling away (the police check this).
See Musement's selection of San Francisco activities.