Colorado is a state you could happily spend more than a month exploring. The mountains are beautiful all year round and there's so much to do, whether in large towns or small. This loop takes in some of the most famous places, including the swanky resort towns of Vail and Aspen . . .
Saguache
Heading north into Colorado, you can stay at towns along the way or camp at various places in the Rio Grande National Forest, where sites tend to be cheap and simple. Access them via the town of South Park. On highway 285, you come to a fork in the road whose left turn leads you to Saguache: a perfect slice of sleepy small-town America. It's the kind of place you're delighted to find by accident. Here, people wear cowboy hats without irony and the twenty-first century seems to be happening elsewhere. The hotel is closed and there's not much to do except eat a slice of fantastic pie at the 4th Street Café and Bakery, where the locals will be interested, friendly and surprised to see you.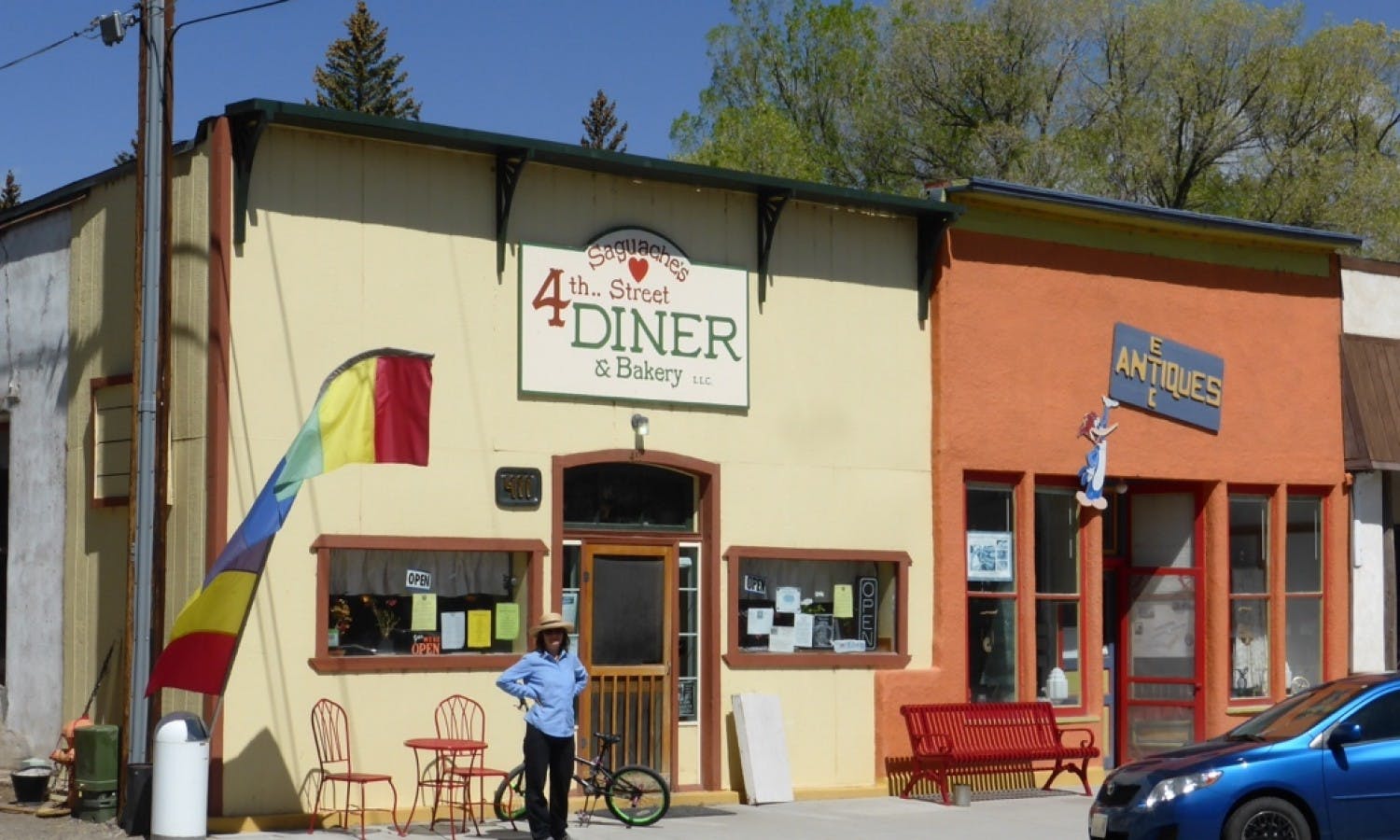 Perfect Small-town America
Black Canyon of the Gunnison National Park
After Utah and Arizona, you might think you've seen the best giant cracks in the earth. Prepare yourself for Black Canyon, which is unlike anything experienced so far. This immense, jagged chasm is narrower and steeper than the Grand Canyon and somehow more dramatic. The rock is dark and moody, with fins of gneiss streaking through it like lightning. You walk the rim and stare into a void that inspires you with dread and awe.
There are plenty of campsites here, so it's easy to stay cheaply and enjoy the facilities. It's possible to drive between look-out points, or you can walk between them and take side loops into the woods. If you're really brave, you might consider descending to river level for more serious trekking or kayaking. Best of all, you can feel like a real adventurer here because it doesn't attract the massive crowds of its big brother in Arizona. Don't be surprised if you share your campsite with a deer, or maybe even a bear.
If you fancy an afternoon excursion from the canyon, drive from the town of Gunnison to the small mountain town of Crested Butte: a pretty 'hometown' place with some great cafes and attractive architecture.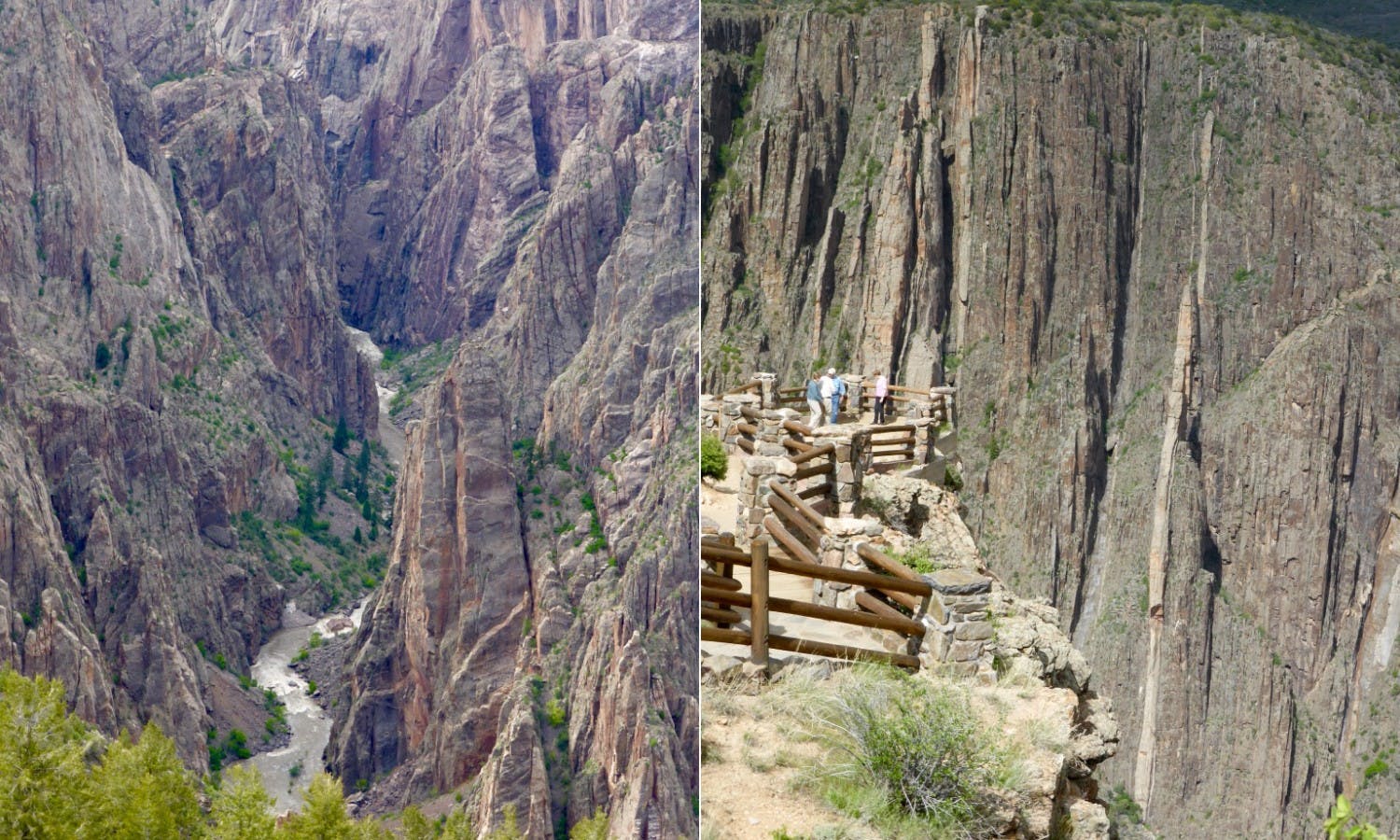 Black Canyon
Aspen and Vail
These two towns are known internationally as posh skiing playgrounds of the rich and successful (Aspen features in Dumb and Dumber) and are worth a visit to see what the fuss is about. It's possible to see both in a day if you drive a big loop through the mountains, but remember to consider the weather. Some of the higher passes around here can be snow-bound even in late spring.
Aspen is very clean. Indeed, there's something oddly un-American about the place, as if it's been removed entirely from another country and dropped here in the mountains. There are brick-paved streets with attractive flowering trees. There are old-style hotels and covered walkways. It all feels quite otherworldly but very pleasant and welcoming. If the weather is good (mountains etc.), sit and have a coffee as you watch the rich people go by. Shopping tip: visit one of the town's thrift shops, where you can pick up designer clothes for pocket change.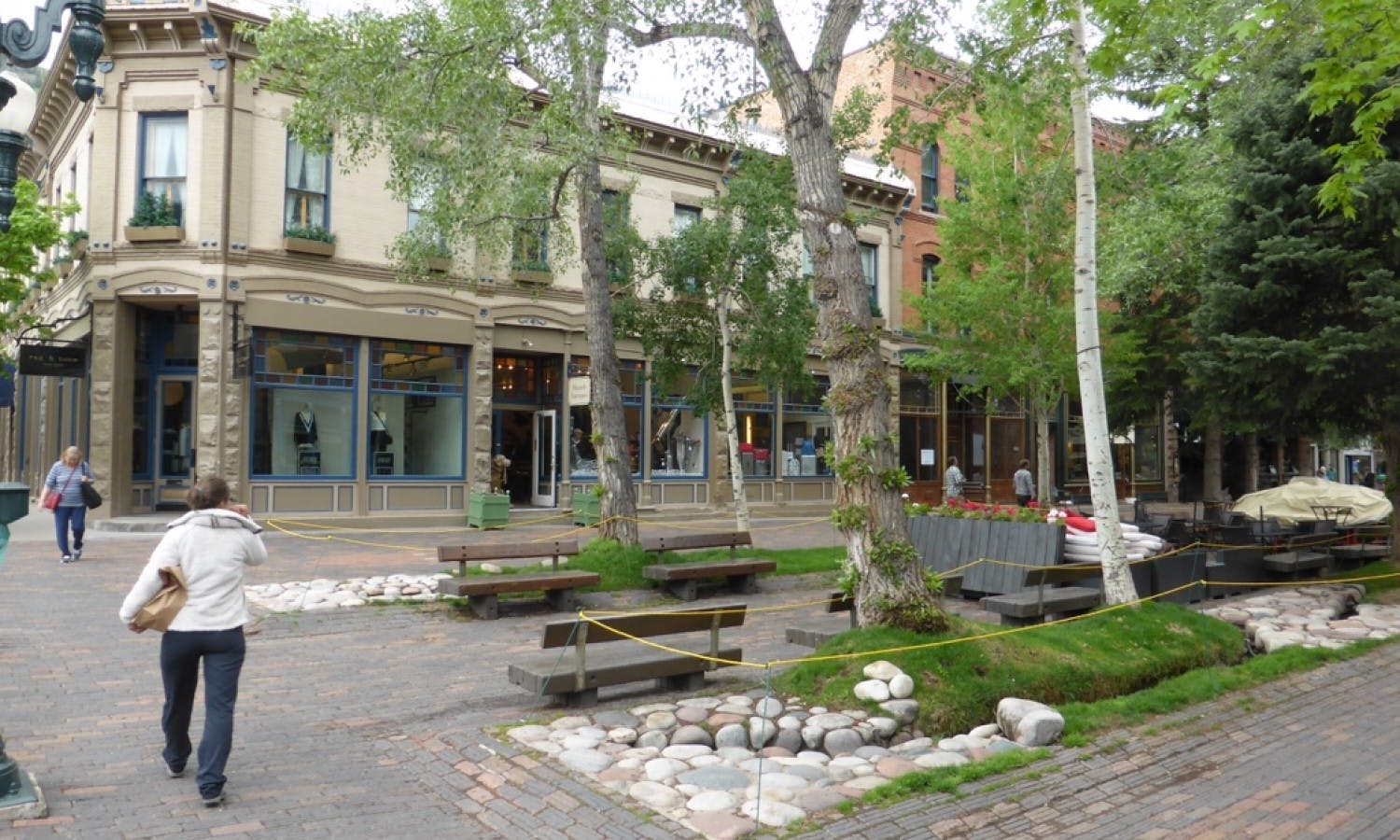 Aspen, Colorado
Vail is different. You can measure how upmarket a place is by how many places there are to park, and Vail has very few. You can't even drive into the center without a permit, so you'll either have to park some distance away or take a direct hit to your wallet and park at an official multi-story in the town. Vail is a princess among mountain towns, but one that seems just a little absurd. The mock-Tyrolean architecture is cuckoo-clock cute and the streets are so clean that you wonder if perhaps you're at Disneyland. Like Aspen, it's nice enough, and a fun place to press your nose against the window of shops you're too poor to enter. Have a coffee, take some photos and pick up your car before the parking rate bankrupts you.
Leadville
Coming back to complete your rough driving loop, you can stay at Buena Vista – a cool little town with camping and motels – or at Leadville. Leadville is a wonderful treat: an old silver-mining town that was once hugely rich and successful, but which now has the atmosphere of an old Wild West town. It's also officially America's highest city at 10,152ft (3,094m), so be prepared for some frost on your car in the mornings.
The pleasures of Leadville are its old buildings and the amazing mountain views. One of the town's founders, Horace Tabor, spent a lot of money building a legacy, and you can see it in the Tabor Opera House, a majestic old pile in the downtown area (where Oscar Wilde once lectured). There's also a mining museum and a classic cowboy bar called The Silver Dollar Saloon. The motels here are relatively cheap, so why not stay a night and enjoy this almost forgotten treasure.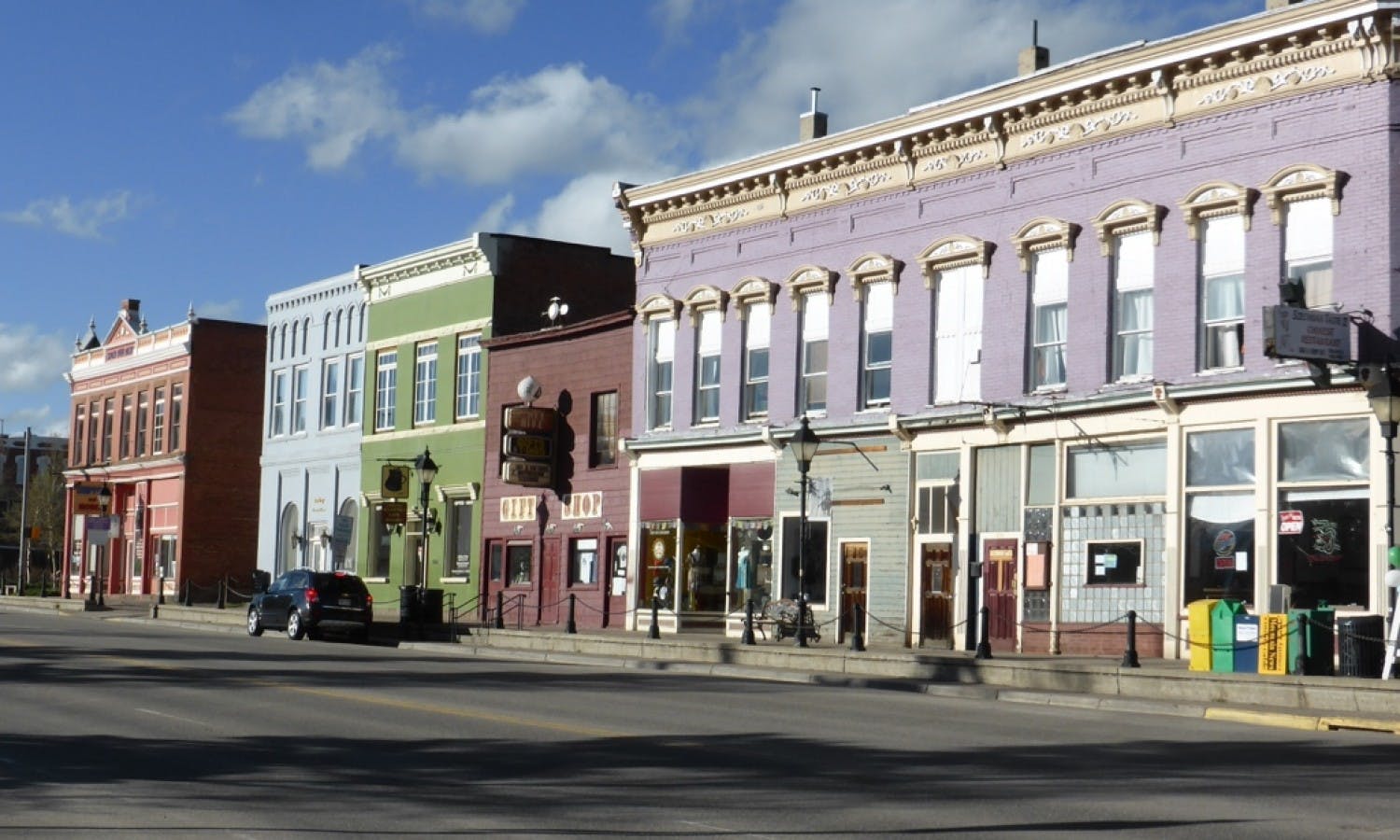 Leadville downtown