From Beverly Hills and Hollywood to the wildness of the Mojave desert, this first stage of the trip takes us out on the open road to some of the west's most amazing landscapes. (In part three, we'll look an alternative route north).
The City of Angels
The first thing you need to know about LA is that it's BIG. Getting around is trickier than you might imagine. There are public buses, but they take a long time to get you from place to place. Driving can be stressful if you're not used to gridlocked superhighways. Walking is fine within areas, but forget it as a way of seeing the city.
The second thing is that LA is not really a city in the way that London or Barcelona is. It has a downtown with skyscrapers, but then it also has its various far-flung districts such as Santa Monica, Hollywood and Beverly Hills. You choose your base according your budget and to how you want to spend your time. My recommendation is Venice Beach.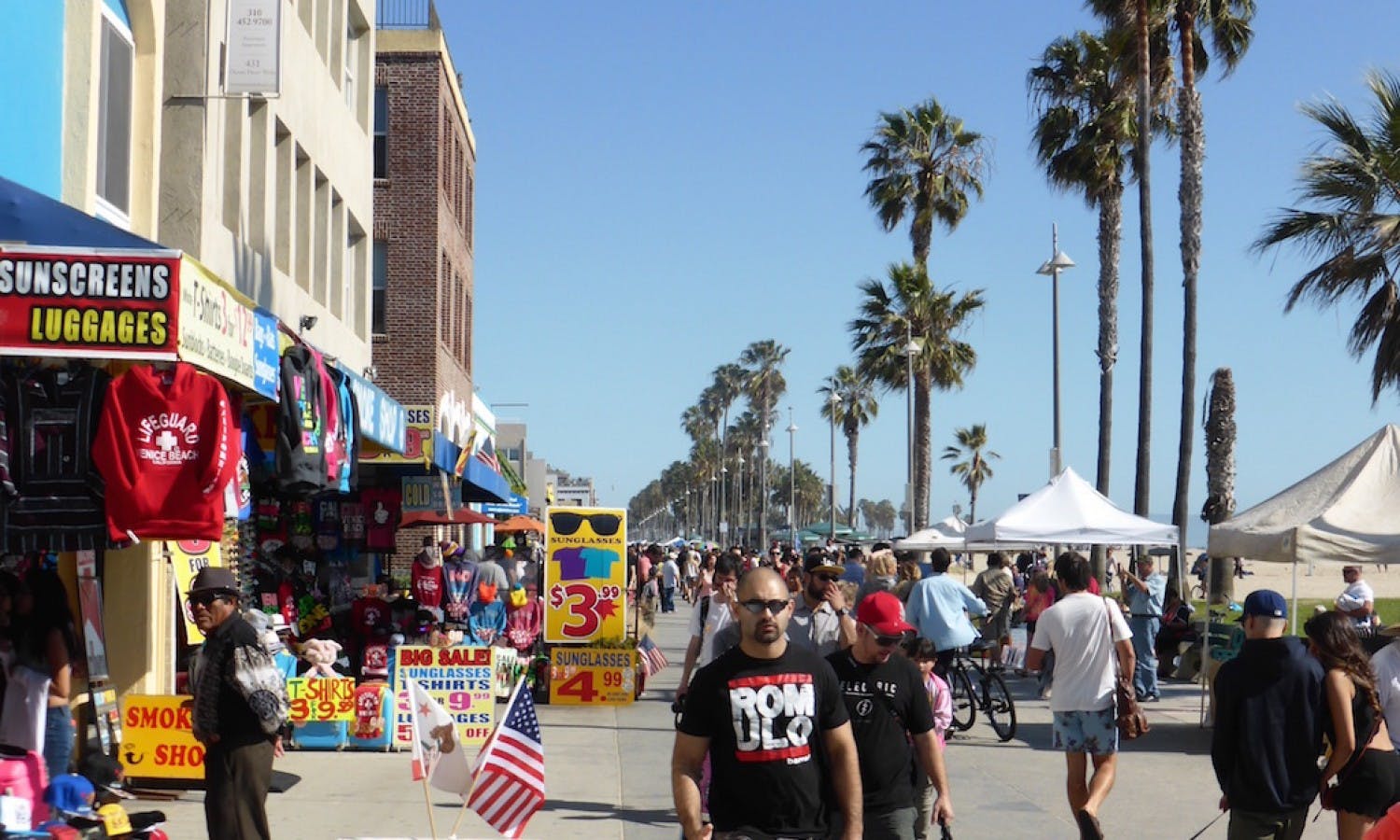 Venice Beach
Venice is cool. People there don't wear many clothes. They carry surfboards and travel by skateboard or bike. They work out on the beach and sunbathe around Baywatch-style lifeguard stations. There's a 'backpacker' vibe to the place that guarantees you'll hear reggae and be offered some form of wristband. Santa Monica pier is within walking distance, and from there you can get a bus up to Hollywood to see the cement handprints at the Chinese Theatre or the stars on Hollywood Boulevard. If you have time, stop at Rodeo Drive and see who's parking their Ferrari outside the Chanel store.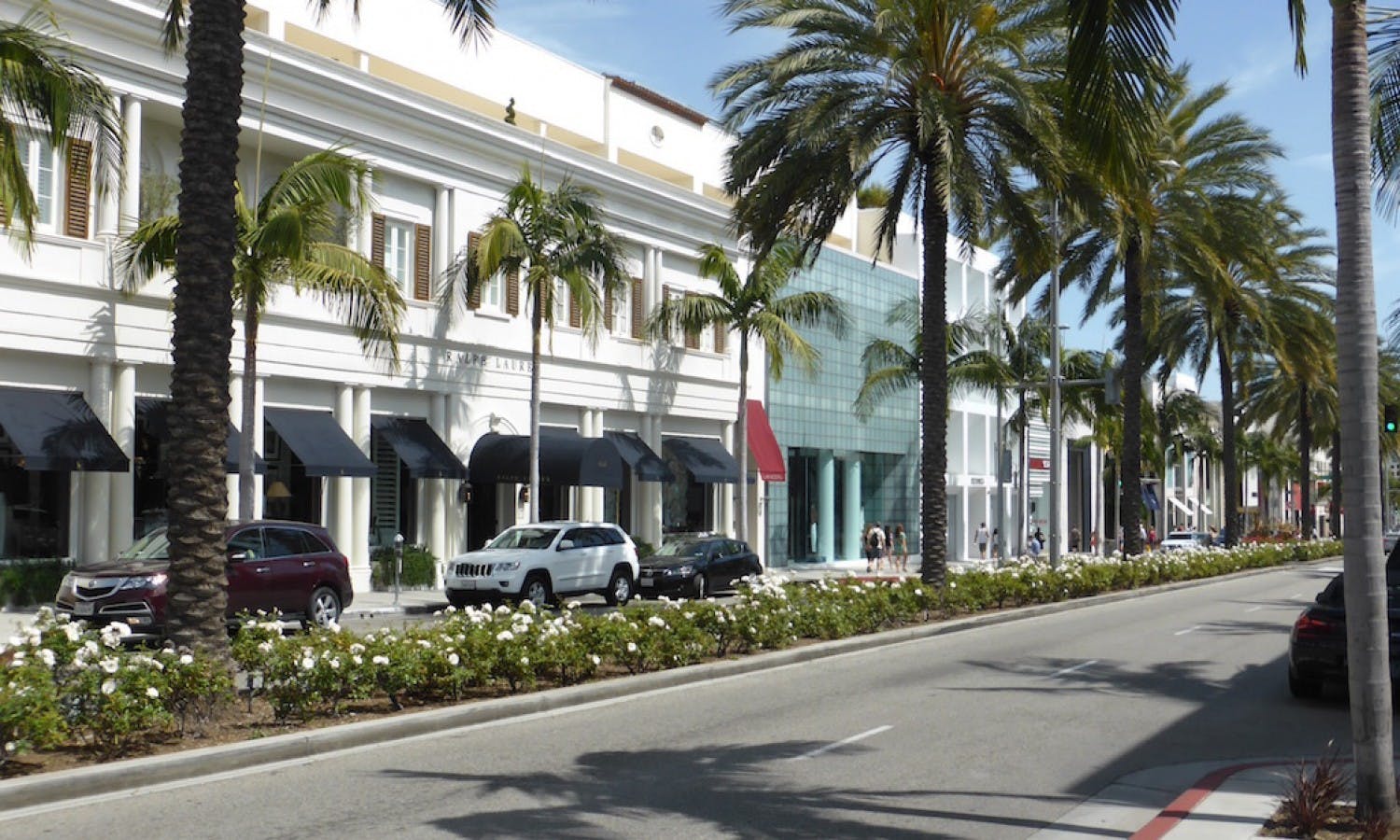 Rodeo Drive
Ultimately, LA is a lot like Las Vegas – fine in small amounts. It's hot, noisy and polluted. My advice is to buy some gear for the trip, organise an internet chip for your phone/tablet, and arrange to pick up your car on the last day (or have it delivered to your accommodation). Do your best to avoid rush hour as you head out of the city and east into the desert.
See Musement's list of LA activities.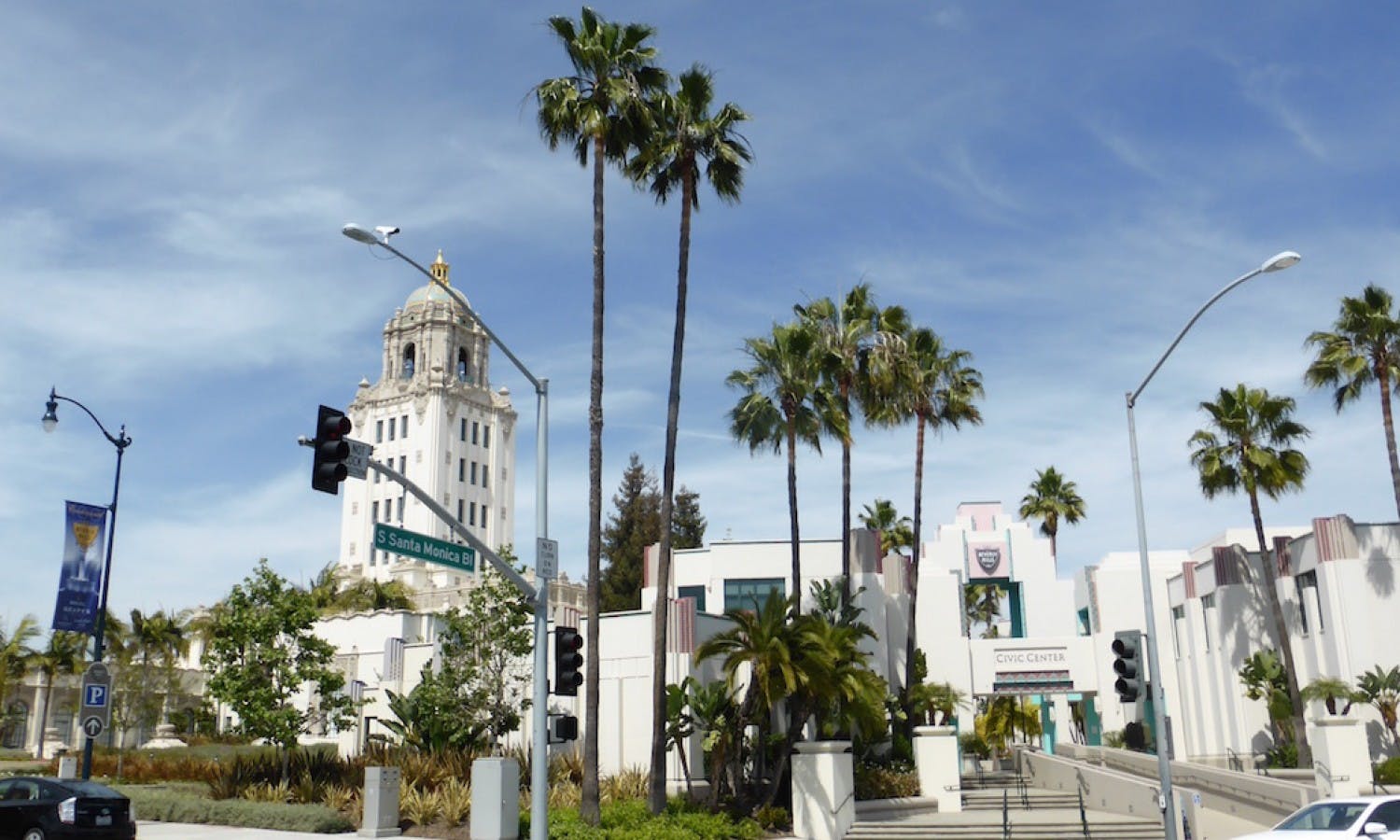 Beverly Hills
Joshua Tree National Park
You'll be pleased to arrive the quiet little town of Joshua Tree, where country star Gram Parsons died in ridiculous circumstances. Here, you can refuel your car, get food and water, and buy any last-minute camping supplies before heading into the national park.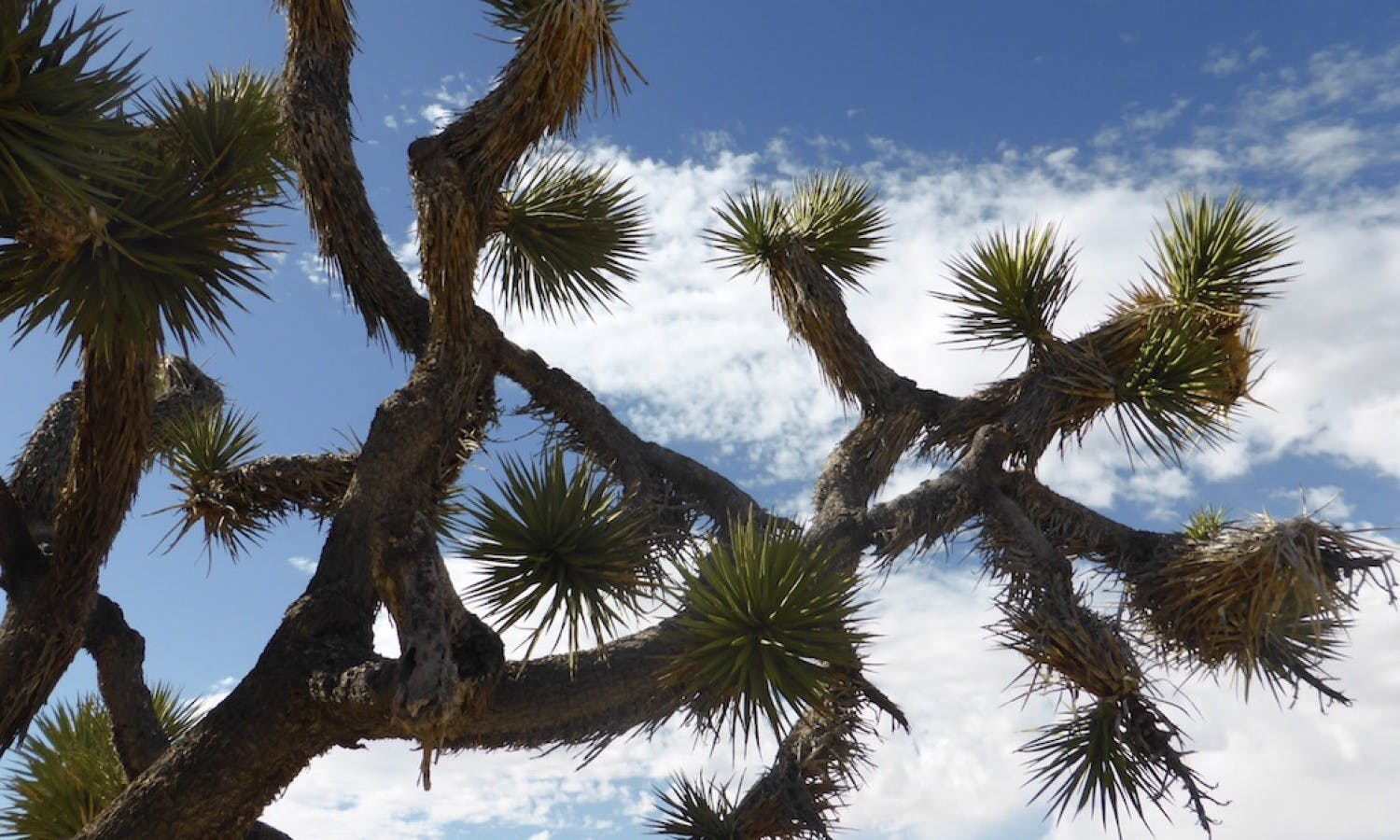 a Joshua Tree
The landscapes of Joshua Tree are unreal. You've probably seen the distinctive spiky trees on the U2 album cover, but the boulders are something out of a cartoon: great ice-cream scoops in improbable stacks that beg to be climbed. The air is dry and hot. Iguanas and polished ravens observe you silently. It's worth staying at least a night in one of the campsites to explore such amazing locations as Mt Ryan, Jumbo Rock, Arch Walk and the "Hall of Horrors'.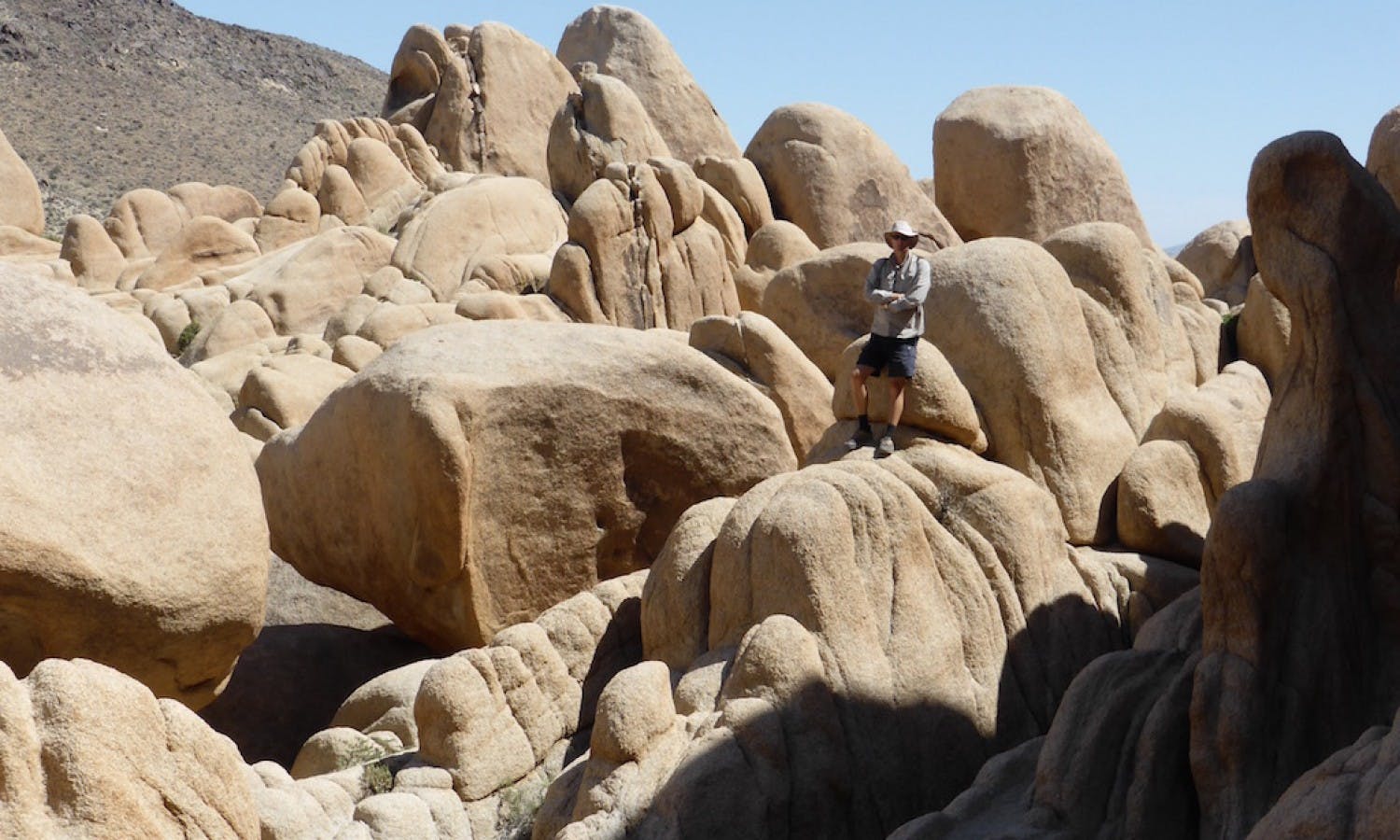 You have to climb the boulders
Red Rock Canyon State Park
Not many tourists visit Red Rock, although it can get busy at the weekend with locals. Smaller than Joshua Tree, this place has perhaps even more spectacular wild desert scenery. The eroded cliffs overlooking Ricardo campground are vast organ pipes in bizarre shapes that change as the sun moves. Follow some of the walking tracks and you'll enter silent canyons, dry riverbeds and timeless volcanic landscapes. It's a fantastic place for hiking, photography and just relaxing.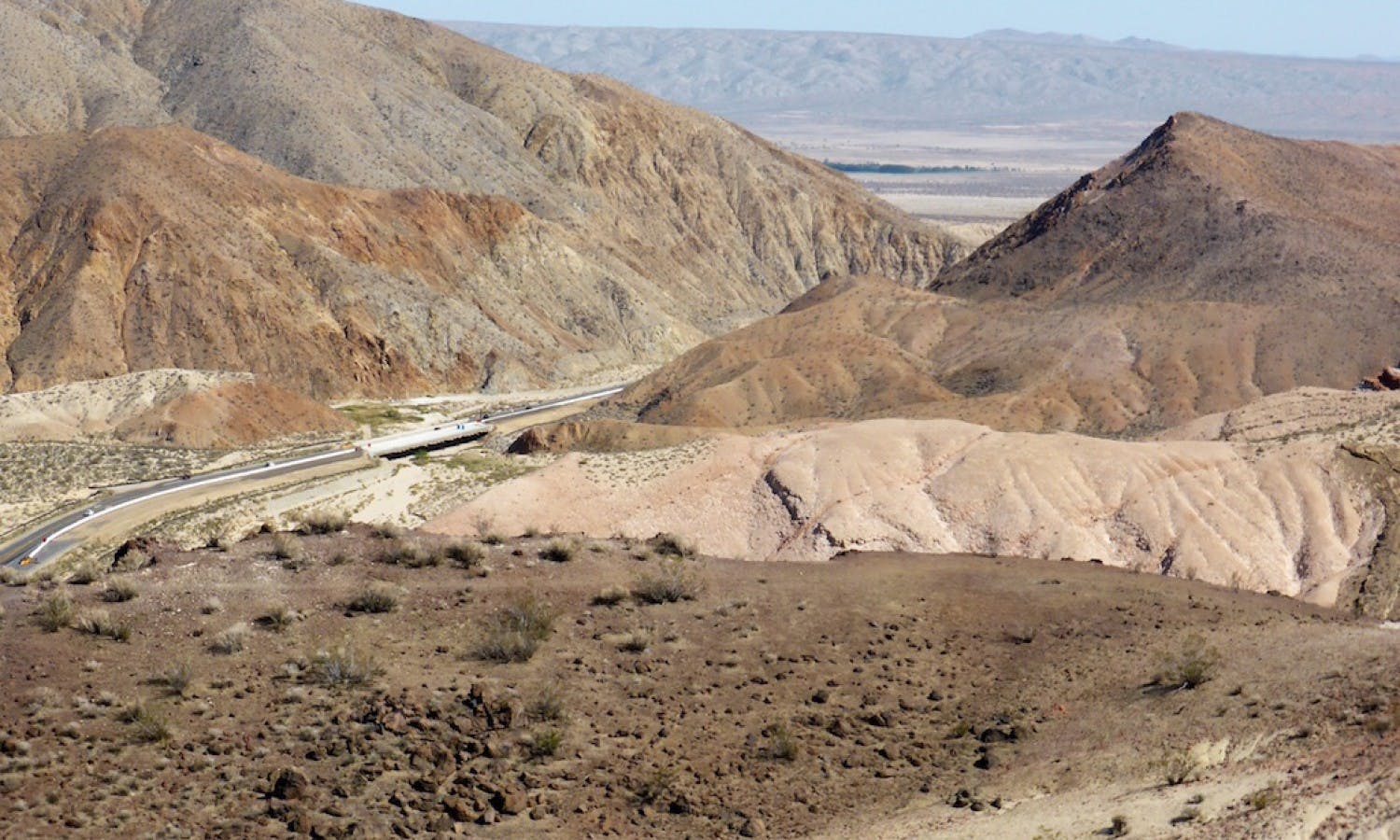 The cliffs at Ricardo campsite
There are no shops and nothing to do here except enjoy nature. You'll find only water, toilets, camping spots and a table. Be sure to wake in time for the sunrise, when the red stone cliffs are absolutely amazing.
Do you want to know how to plan and prepare the trip? Check Driving across America: planning and preparation.