It's one of the world's greatest road trips: coast to coast through ever-changing landscapes, famous cities, surprising towns and unexpected adventures – the experience of a lifetime. There are many ways to do it and so a little advance planning is required. This series takes you from Los Angeles to Orlando (with a final brief visit to New York City) on an unforgettable journey.
1. Choose your route
East-west, west-east, or round in circles? There's no 'best way' to see America, so you should decide what's most important to you. Do you want to see the national parks? The biggest cities? The nowhere towns? Do you want to travel on the fast multi-lane interstates or the back roads? Are you interested in the sultry southern states, the big-sky northern states, or straight across the middle through the agricultural heartlands? To some extent, your decisions will be subject to the weather.
2. When to go
You'll need to time your trip to ensure the weather is in your favour and that you avoid the worst of the crowds. Early spring is the best time to visit Death Valley and Las Vegas, for example, but you may have difficulty crossing the Rockies east from Yosemite at this time of year. Northern states such as Montana may still be snow-bound. You'll probably want to avoid high summer in the Deep South and New Orleans, while winter in the eastern states can be no joke. It's also a question of . . .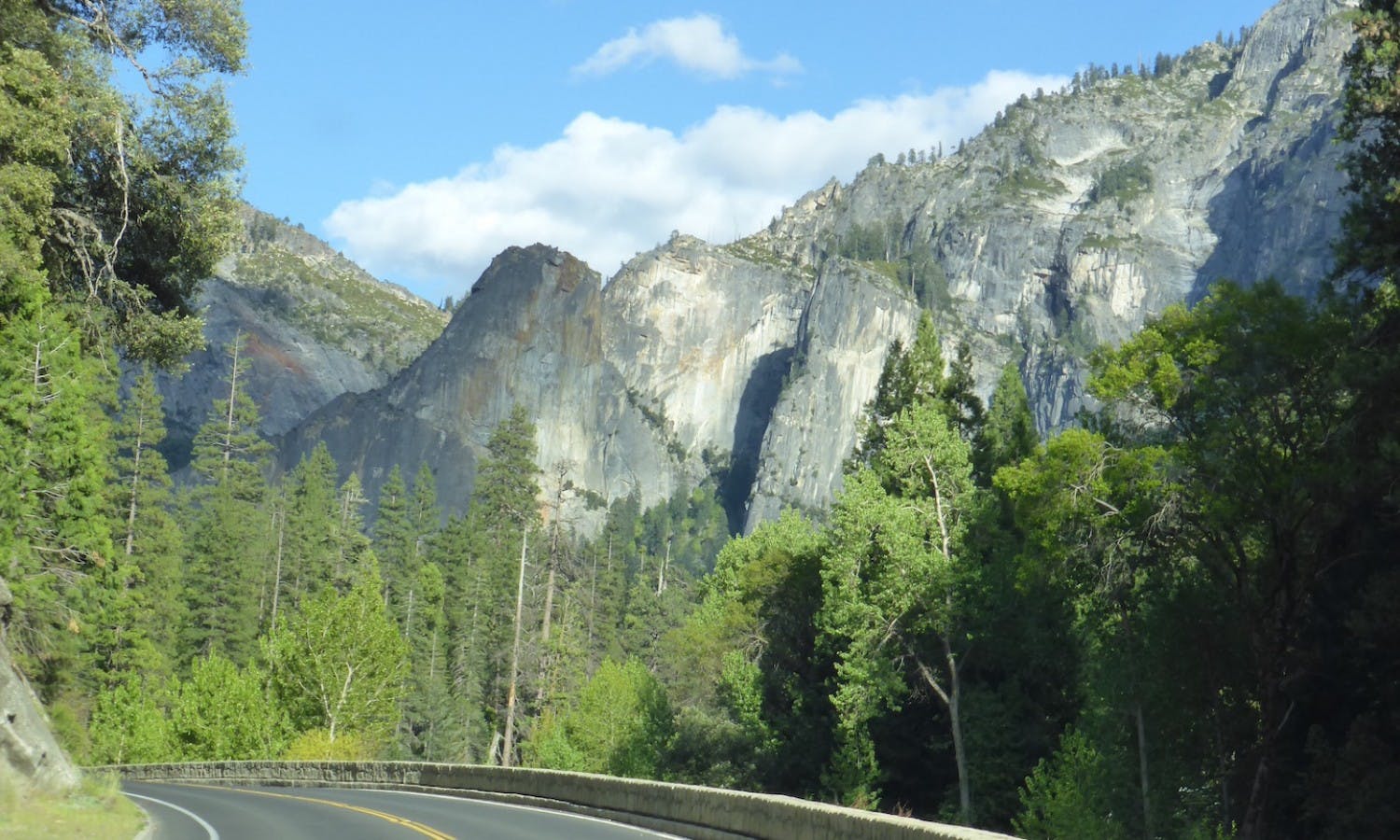 Yosemite National Park, California
3. How long have you got?
It's possible to drive across the US in two or three weeks if you're in a hurry, but where's the fun in that? Three months gives you time to spend a week in the bigger cities while stopping a few nights at national parks along the way. However long you have, make sure you allow enough time to really enjoy the places you visit. A single afternoon at the Grand Canyon would be a shame. Most national parks reward two or three days to fully enjoy the sights, and a city like New York or San Francisco requires at least three nights.
4. Choose your vehicle
It might be tempting to get a classic convertible muscle car to power your way along the highways, but such cars are thirsty and you're driving a few thousand kilometres. A more economical engine is cheaper and better for the environment. Air-conditioning is a good option to get you though the desert states. NOTE: don't pay for a GPS – it's cheaper to use your phone or tablet.
The bigger rental companies (Hertz, Avis, Enterprise) will be able to negotiate a long-term rental that allows you to leave the car somewhere else. These deals are sometimes better organised at the local office rather than online because local agents are keener to offer discounts to make a sale. Breakdown assistance and a damage waiver cost extra, but you should get them – anything can happen cross-country, and it's usually something more expensive than you'll want to pay.
NOTE: buying (and insuring) a car in America is tricky if you want to do it legally. It helps to have a US address or a friend/relative in whose name you can buy.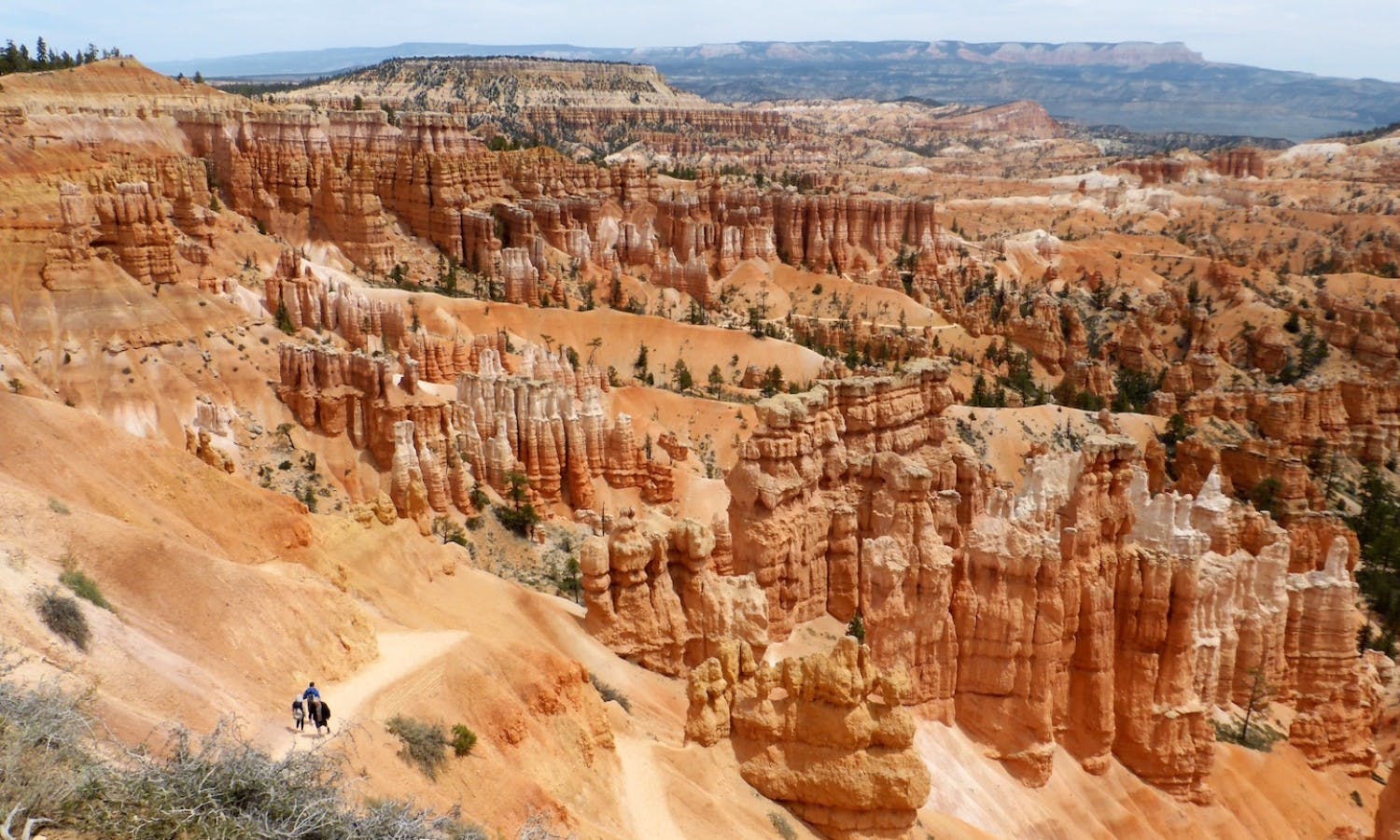 Bryce Canyon, Utah
5. Where to stay
It depends on your budget, of course, but you should take opportunity of all the choices. You can save money by camping at national parks (you may need to book online in advance) or private campgrounds (e.g. KOA). Motels are generally of an acceptable standard and can be found in or between most towns. In cities, you might like to treat yourself to a hotel or book AirBnb. At worst, you can always sleep in the car!
6. Costs
You need to budget at least USD 1500 for car rental for three months and another USD 1000 for fuel, depending on your route and your engine. Campsites are typically less than USD 50 a night for a tent space (with car) and motels typically less than USD 100. Take a portable gas stove and you can cook your own food cheaply at camp, stocking up each time you pass a town.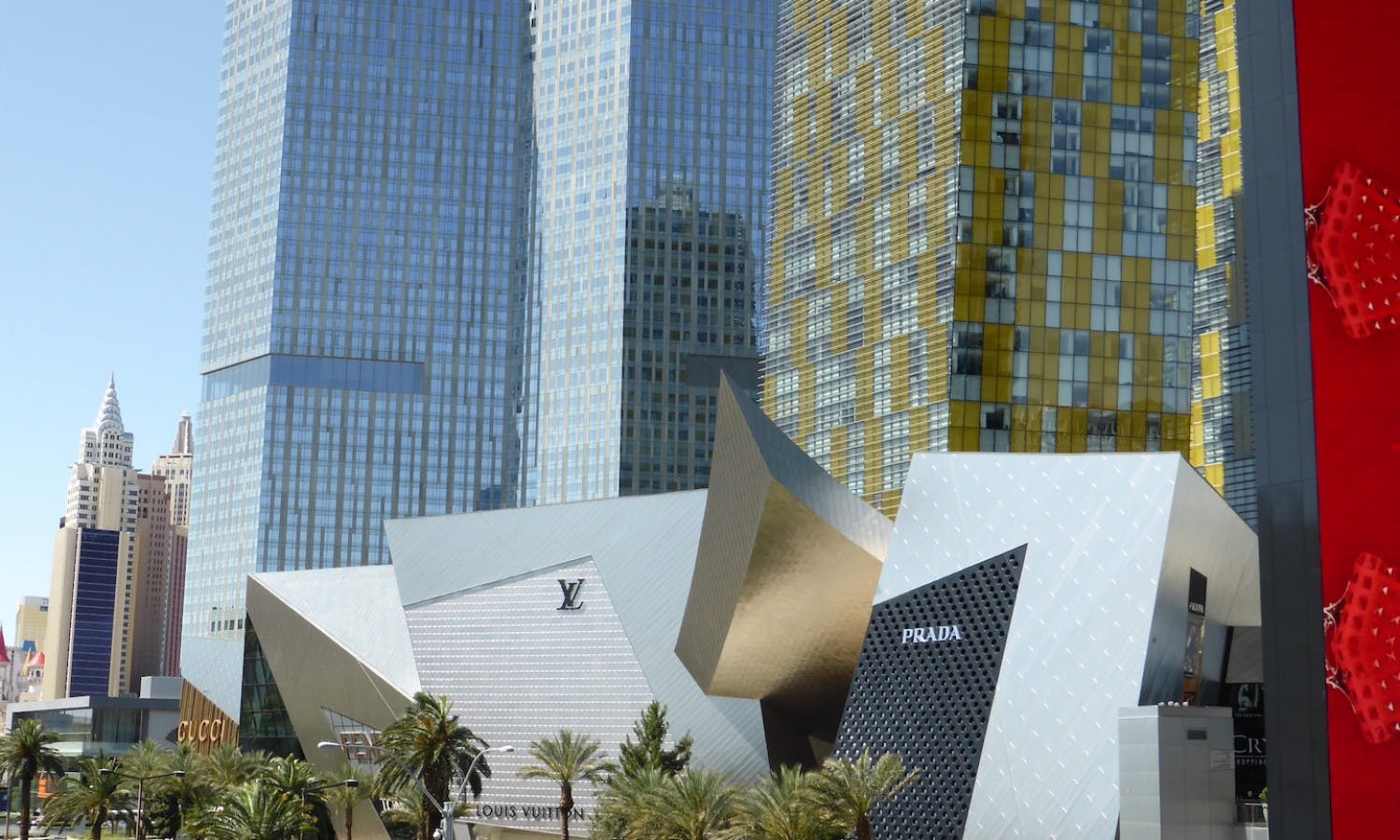 Las Vegas
7. Time and distance
Your car rental will normally specify a return date. This might be extended, but possibly at a higher cost per day. You need to ensure that you're covering a certain distance each day or week so you reach your destination on time, so choose an amount that's comfortable. More than 200 miles in a day is entirely possible, but it can become tiring long term. Give yourself plenty of rest breaks and be prepared for unexpected delays (weather/accidents etc).
8. Things to take
Everybody travels differently, but these things might make your trip easier, safer and cheaper:
National Park pass – a great money-saver if you're visiting many
Insurance – because . . . American healthcare
Fold-out seats – for camp
20-litre water container – some desert parks have no water supply
Portable gas stove and bottles
Tent and camping gear
Chiller box – for food supplies
CDs – unless you really like country music/Christian radio