As Thanksgiving nears, it's time to decide on what dishes you're going to serve if you haven't done so already. Musement shares some easy Thanksgiving recipes that we hope you will find helpful as you finalize your menu.
Until the moment you sit down at the table to enjoy your Thanksgiving feast, the time leading up to the holiday meal can be extremely stressful. While the rest of the family is watching the famous Thanksgiving Day Parades, you might be stuck in the kitchen handling the planning, cooking and execution of this bountiful American repast. However, if you can line up your recipes in advance, then you're one step ahead of the game. Here, Musement looks at some traditional Thanksgiving recipes to help alleviate the holiday meal planning process for you.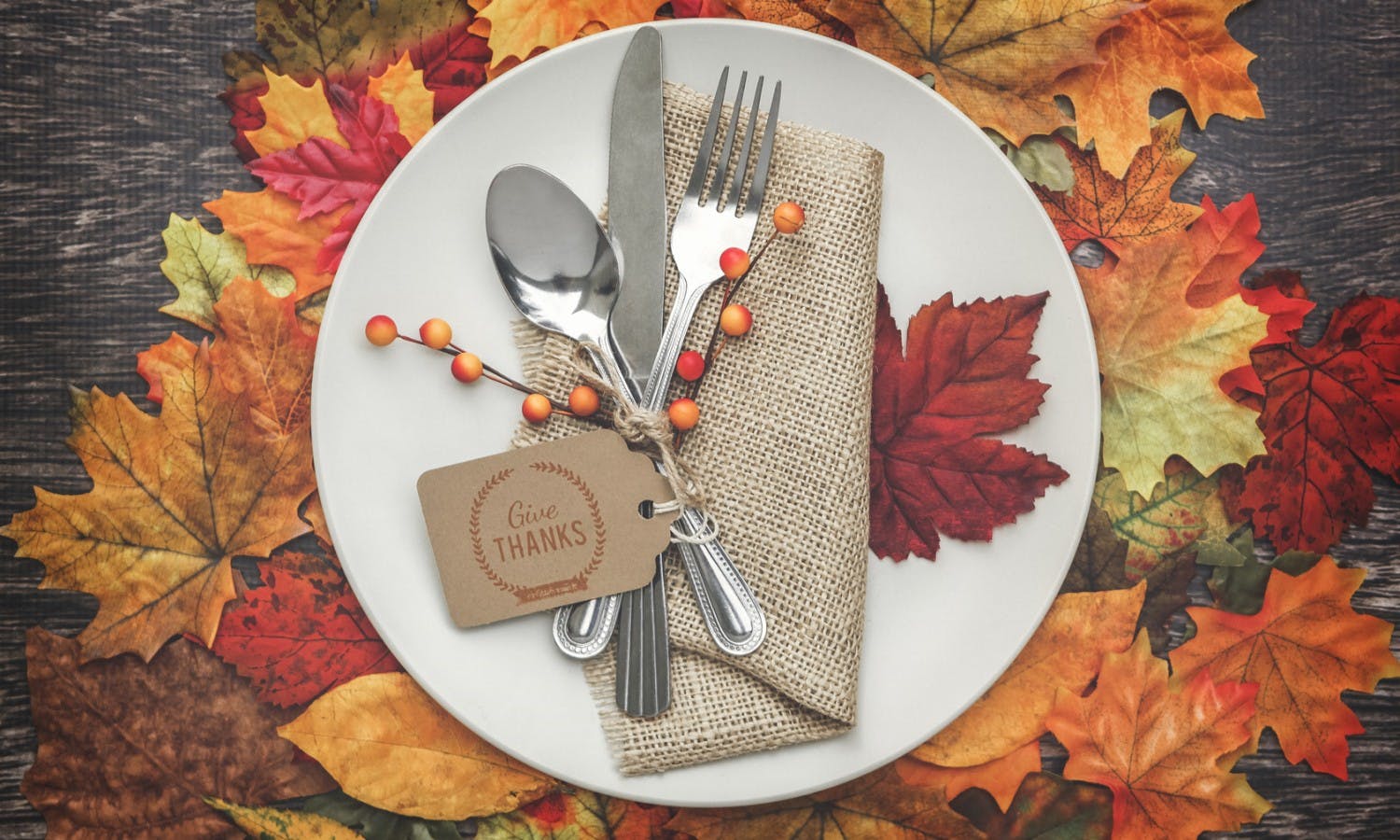 Thanksgiving is one of the most beloved American holidays
While you wait:
Thanksgiving doesn't exactly have "courses" per se, it's usually just dinner and sides served simultaneously, followed by dessert. However, something about just diving directly into the meal doesn't feel right. You need to give your tastebuds an intro, but at the same time, you don't want to fill up on appetizers because a typical Thanksgiving meal will leave you stuffed to the brim regardless. If you're going to go the appetizer route, you can find some ideas here, as well as the ones mentioned below.
Spinach Artichoke Dip
A dip or two is always a nice way to start off the Thanksgiving festivities. This deliciously rich, creamy, and cheesy dip is rather easy to prepare and is sure to be enjoyed by everybody. After preheating the oven to 350 degrees, stir sour cream, cream cheese, mayonnaise, parmesan, garlic, and pepper in a mixing bowl. Add the artichokes and spinach pieces, mix it all together, spread into a baking dish, and place in the oven for 20 minutes. Once your masterpiece is finished, your spinach artichoke dip can be served with tortilla chips or hearty crackers. A real crowd favorite, check out this "lighter" recipe for another way to prepare this savory dip.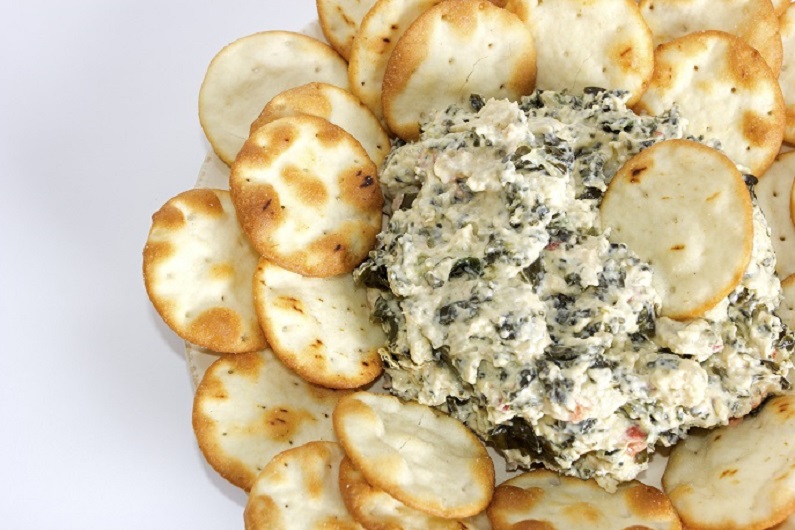 Rich, creamy spinach artichoke dip
Pumpkin Soup
With Halloween having passed less than a month ago, pumpkins are still "in season". That's why a bowl of pumpkin soup on a frigid fall day could be just right in order to help warm up your insides. A perfect starter on Thanksgiving before heading to the main course, this healthy soup can be prepared in less than a half hour. For those who enjoy their soup with a creamier and thicker base, take a look here, otherwise, you can find a simple pumpkin soup recipe here.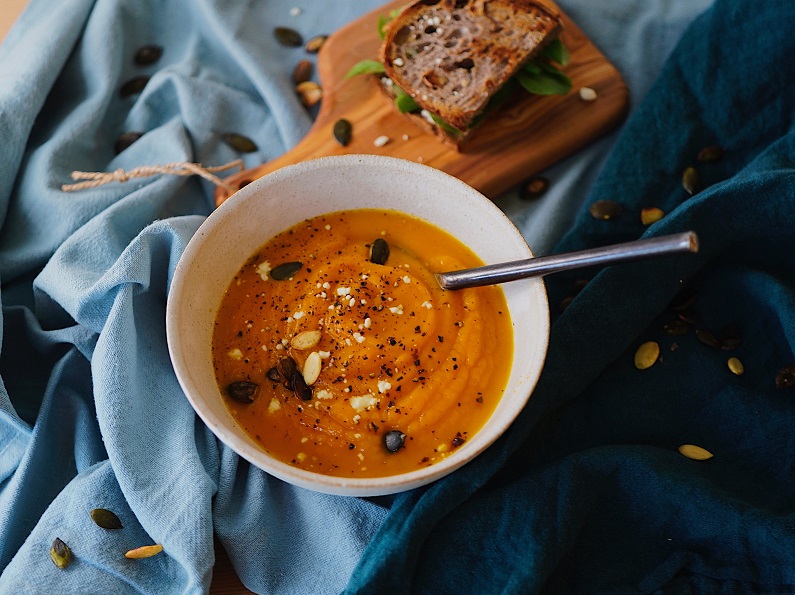 Warm up your insides with a bowl of pumpkin soup
The main event
The turkey, without a doubt, is what Thanksgiving is all about. This white-meat bird is the headliner of the Thanksgiving meal. Turkey meat can take on a dry texture, so ensuring that the meat is moist and tender is crucial as once the bird is overcooked, there's no way to undo it.  Whether you're a novice or a seasoned Thanksgiving dinner pro, cooking a turkey is stressful. Here's a simple, foolproof method for perfecting your Thanksgiving turkey.
If you're looking for a method that's a little more unconventional, you can deep fry your turkey, slow cook it or just roast and stuff the breasts.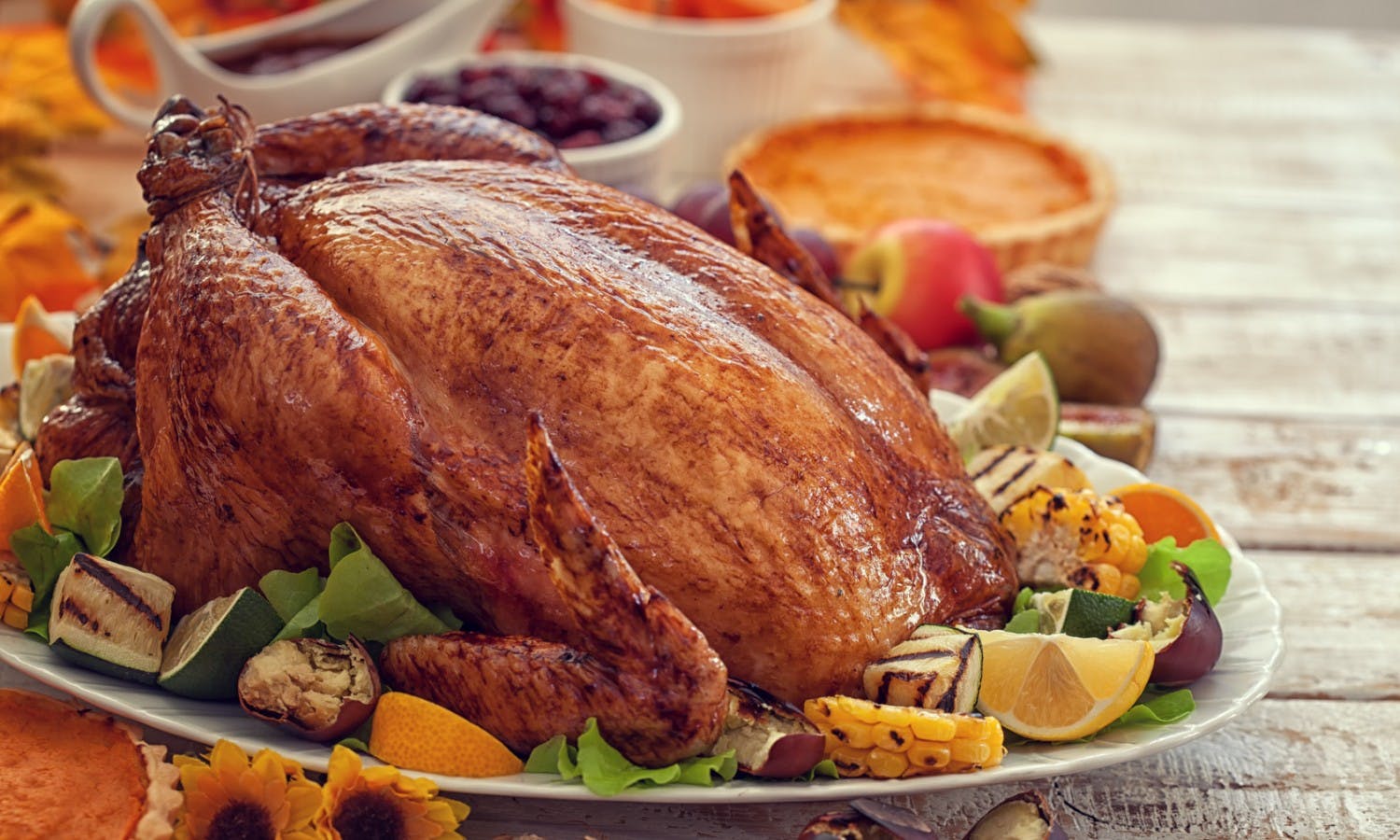 Gobble, gobble!
Now on to the Thanksgiving sides…
No Thanksgiving dinner is complete without a plethora of sides to choose from. In fact, most people look forward to the sides more than they do for the actual turkey. So, without further ado…
Stuffing
Stuffing is one of the most glorious components of Thanksgiving dinner, and it can really make or break a meal. Once you've tasted amazing stuffing, it's impossible to turn back. It is one of those dishes that someone might only go halfway to prepare. This flavorful mixture made from dry bread is usually stuffed into the turkey's cavities prior to cooking, adding flavor to the meat, but is a delightful complement to the rest of the meal.  Nose-to-tail enthusiasts are likely to incorporate some of the bird's pre-removed entrails into their stuffing. When done right, stuffing is glorious. If you're a first-timer, check out this simple recipe but if you're looking to up your stuffing ante, click here.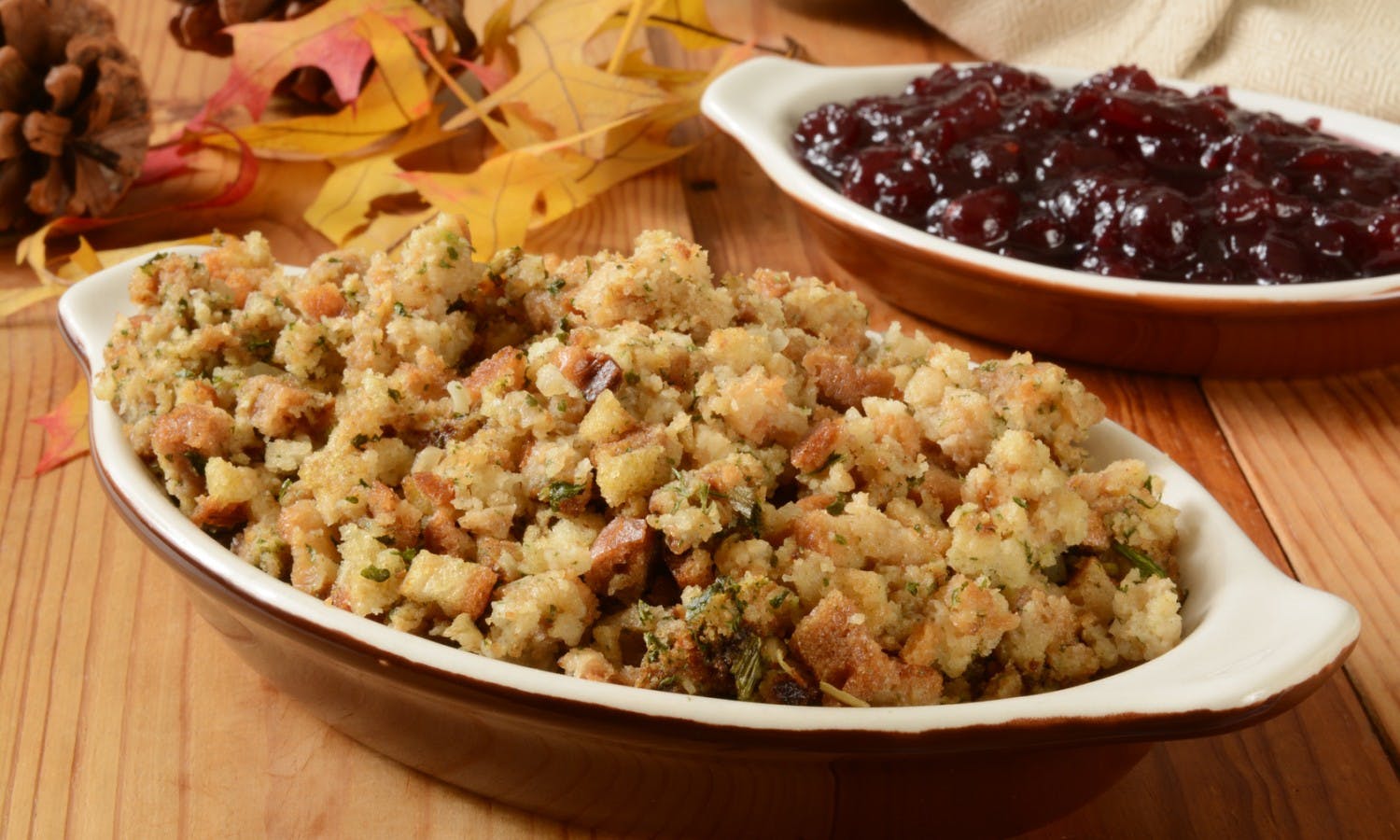 The Thanksgiving table would be incomplete without stuffing
Mashed Potatoes
For something that in theory is so easy as all it requires are boiled potatoes, milk, butter and salt, there are plenty of ways to take mashed potatoes to a new level resulting in a creamy, velvety preparation that will have you going back for second or third helpings.  You can stay a mashed potato purist or take them up a notch with some garlic.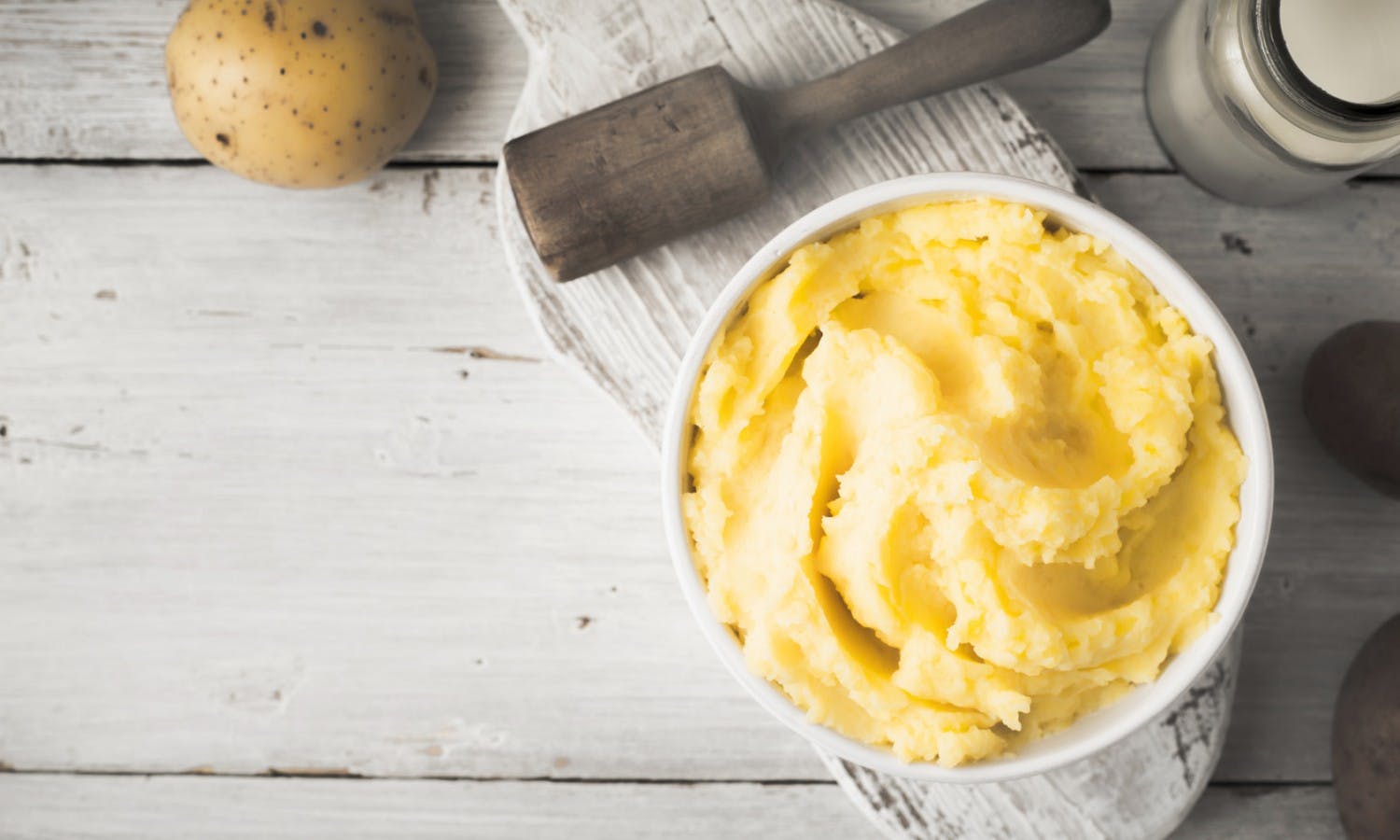 Mashed potatoes, so simple yet so satisfying
Sweet Potatoes
These sweet spuds are not only delicious, but they are also super nutritious, filled with Vitamins A and C. There are so many things you can do with sweet potatoes like make them even sweeter by cooking them with marshmallows, prepare a pecan-crumble-topped casserole, or roast them with sage and brown butter. Or you can keep it simple by wrapping them in tin foil, and bake at 500 degrees for 70 to 90 minutes, for a delightful treat. For those with a sweet tooth, you can slice them open, add some butter and powder cinnamon on top, yum!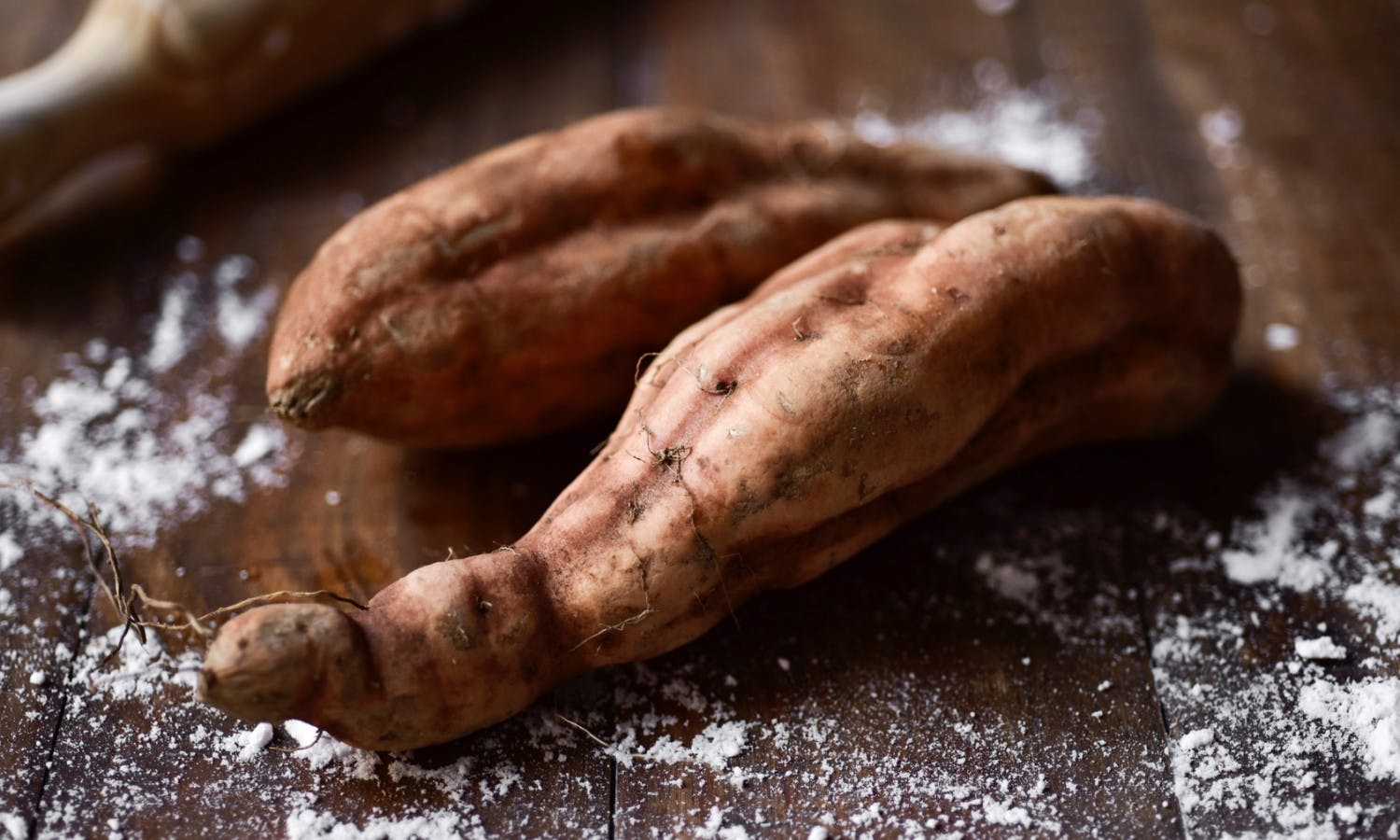 These sweet spuds contain high amounts of Vitamins A and C
Green beans
Because you need something green if only to add another color to the table, green beans are also featured prominently on the Thanksgiving dinner table. To jazz the vegetable up a bit, you can find some ideas, including a typical green bean casserole, here.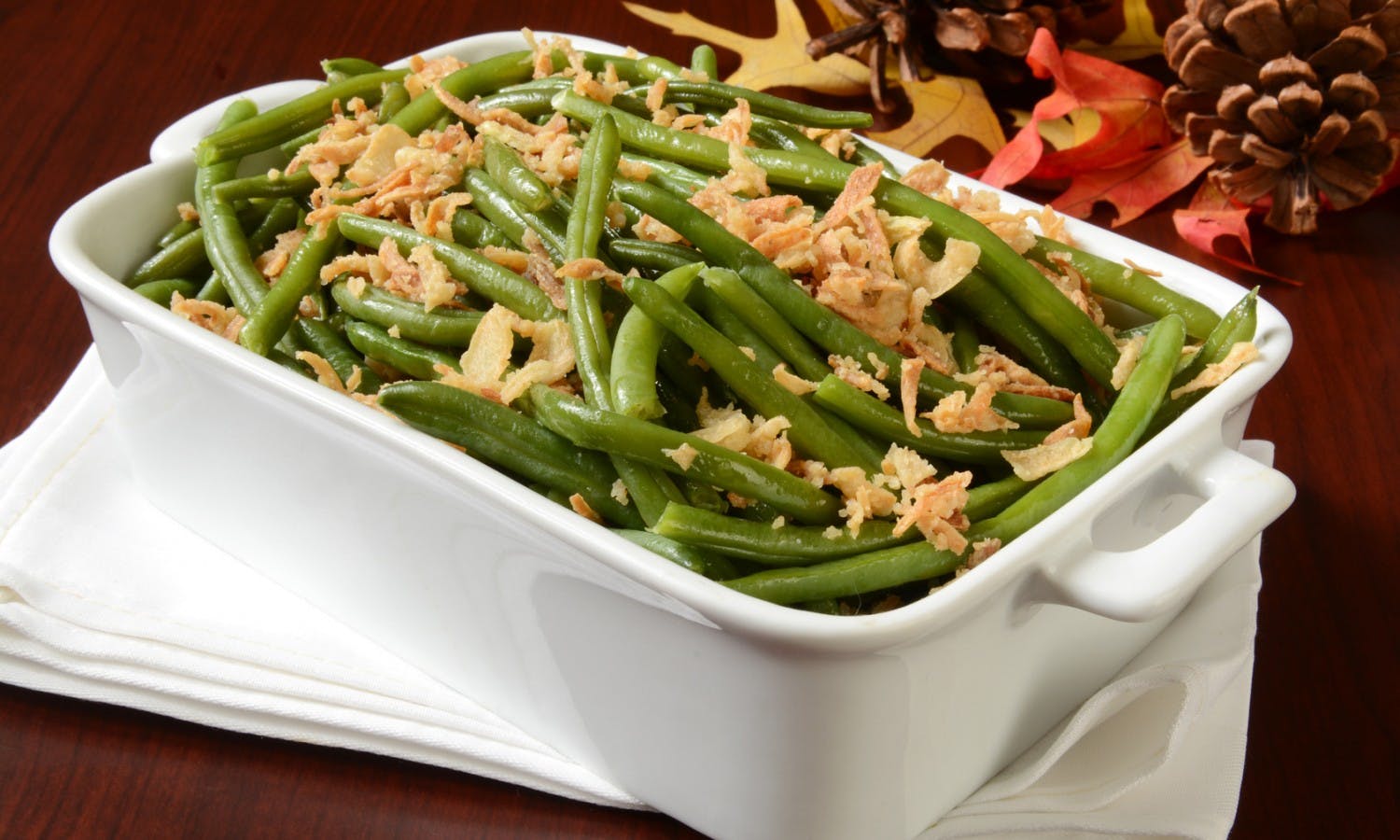 A casserole is one of the most popular presentations for green beans
Carrots
Carrots are also customary for Thanksgiving. Try boiling them until you can poke a fork through them, then strain and sauté with some butter and chives until all the butter has been soaked up by the carrots….easy, simple and delicious. Otherwise, roast them with some parsley and thyme.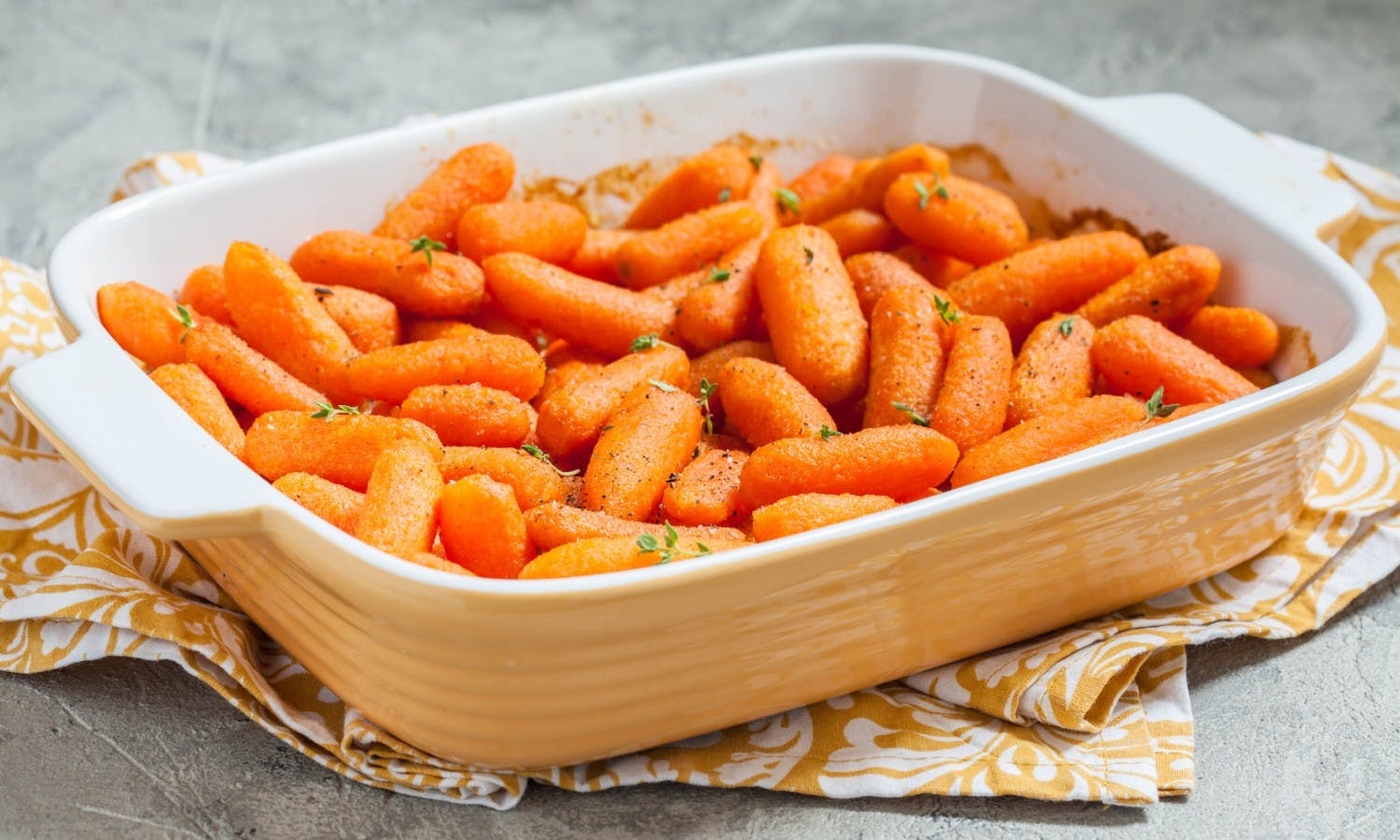 Carrots are always a Turkey Day crowd pleaser
Cranberry Sauce
Some people go the canned cranberry sauce route and even some of the most discerning palates would surprisingly argue that canned tastes much better than homemade. It's also much easier. Taste is subjective of course, but if you're looking to make some at home, a homemade cranberry sauce recipe is actually quite simple. For every 12 ounces of cranberries, you need one cup of sugar and one cup of orange juice. Place the sugar and orange juice in a saucepan over heat and once the sugar has dissolved, add the cranberries and cook until they pop, which shouldn't take more than ten minutes. That's it! If you're feeling creative, make the cranberry sauce your own by adding some orange and/or lemon zest, spices or dried fruit for good measure.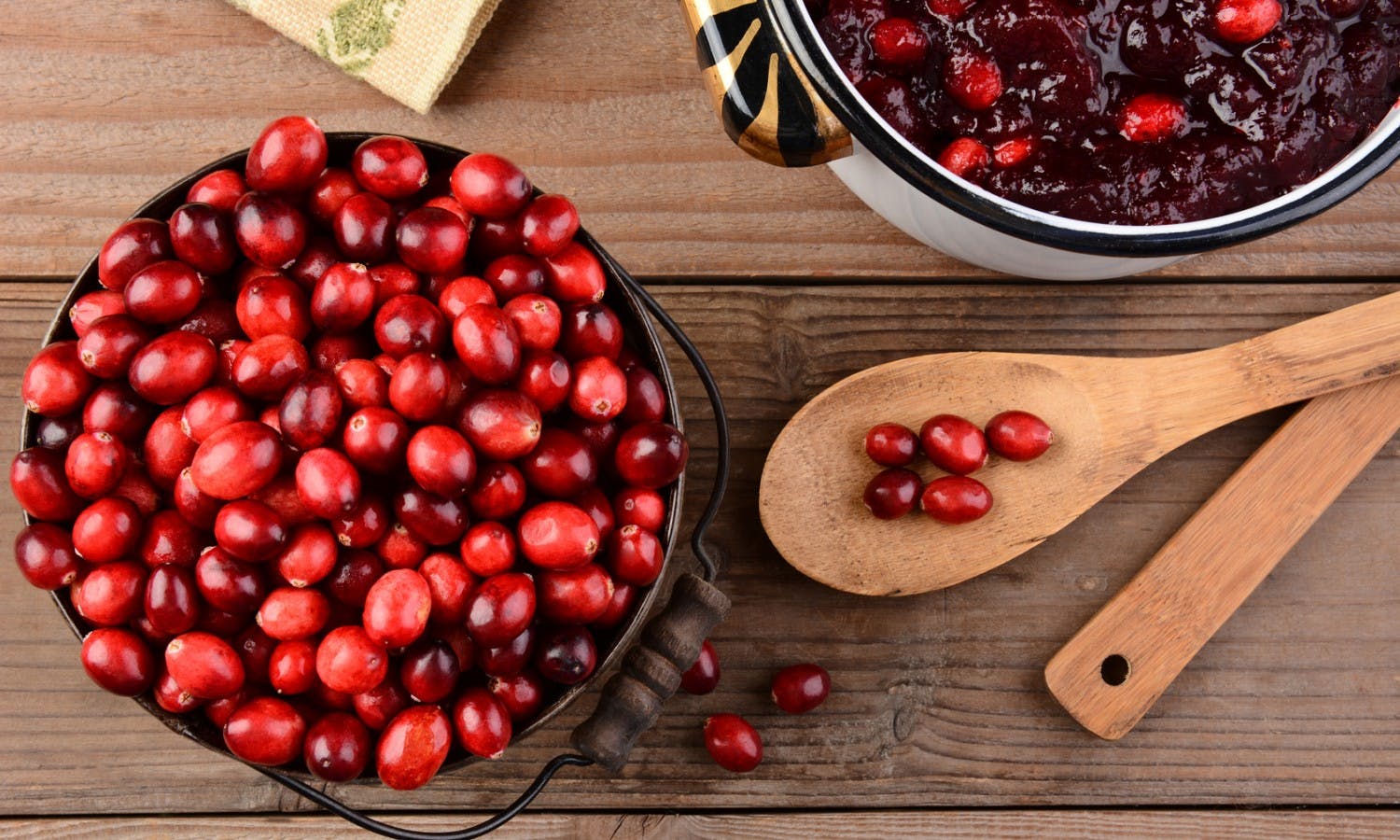 Thanksgiving wouldn't be Thanksgiving without cranberry sauce
Gravy
What good is all this turkey, stuffing and mashed potatoes if you can't douse them in silky smooth comforting homemade gravy? Brown gravy recipes vary immensely but the important part is that it's made from turkey drippings. A Thanksgiving plate without the gravy is like giving someone a hug without touching…it's impossible to fathom. Go for a basic brown gravy recipe  or you can try one that's a little more complex.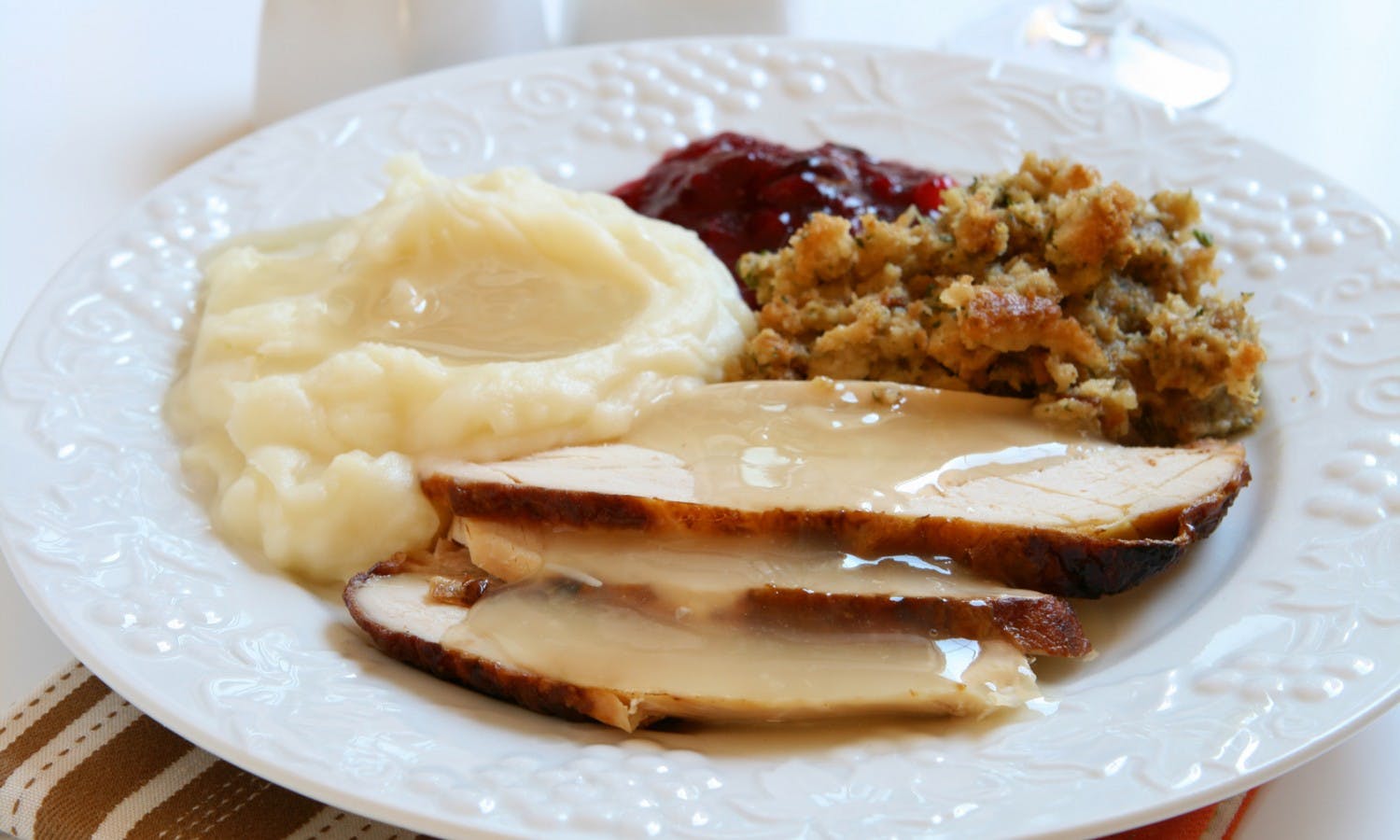 Gravy drizzled over typical turkey dinner. Yum.
Desserts
By now, you're probably on the couch just about ready for a nap, if you haven't taken one already. You made your belt one size bigger or even unbuttoned your pants to make it easier to breathe, but there's still dessert. A holiday isn't complete without having dessert and a cup of coffee or tea, and no matter how full you might be, there is always room for it.
Pies
No three desserts scream Thanksgiving quite like the holy trinity of pies: pumpkin, pecan and apple. Pumpkin pie, save the pie crust which adds a bit of crunch, has an all-around soft and smooth texture while the sweet pecan pie filling literally melts in your mouth. Both are usually prepared open face and don't have a crust on top.  It's no secret that there's no dessert quite as American as apple pie, which is why we're going to go full circle for this one and default to Martha Stewart for an old-fashioned apple pie recipe.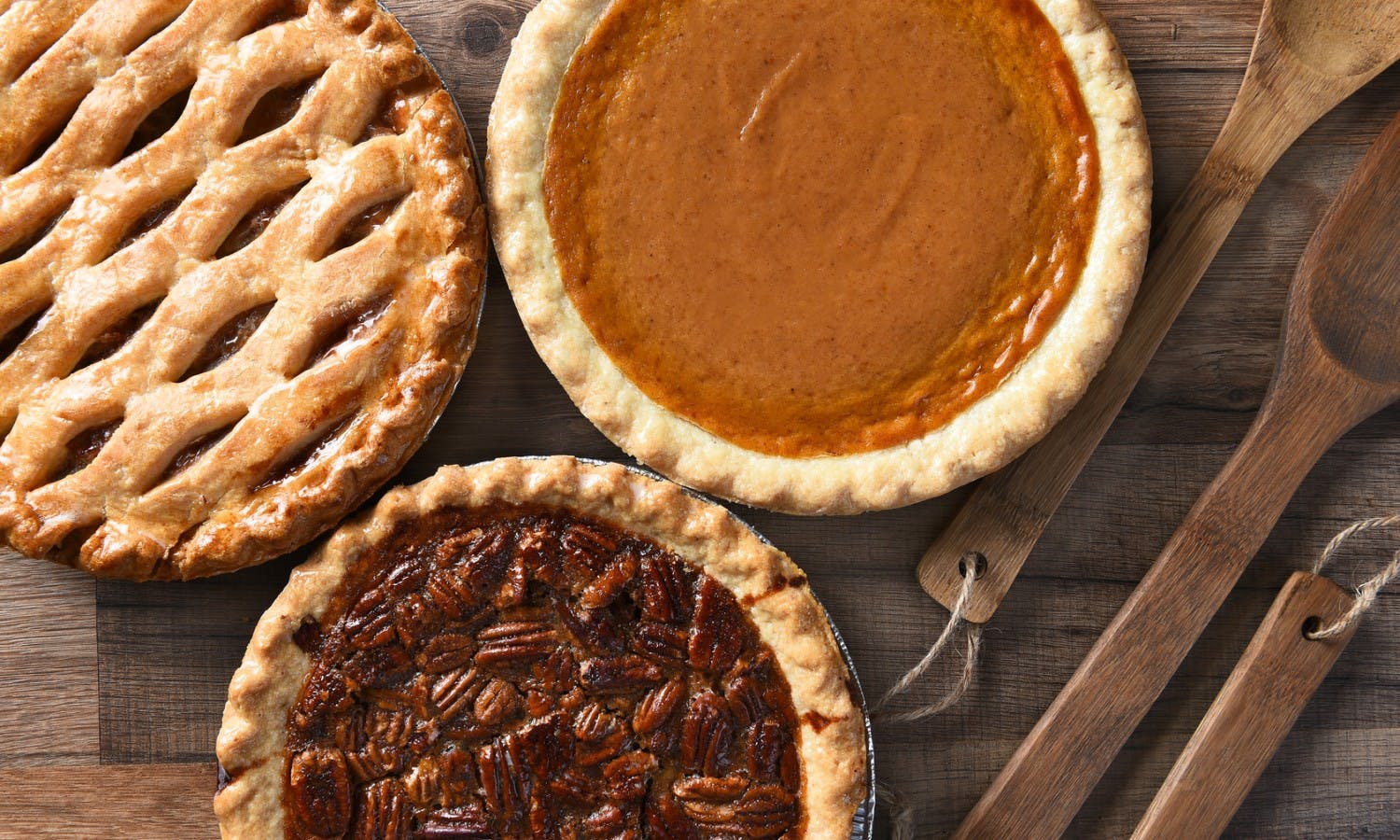 No matter how much you eat, there's always room or apple, pecan and pumpkin pies
Cookies
The dessert table is bound to be loaded with cakes, so why not compliment them with cookies. If you have some flour, baking soda, egg, and sugar, the sky's the limit. Create the perfect Thanksgiving cookie with just a few different ingredients. Keep it simple with a chocolate chip cookie, or dip into the holiday fun and go with a white chocolate, cranberry walnut, or snickerdoodles.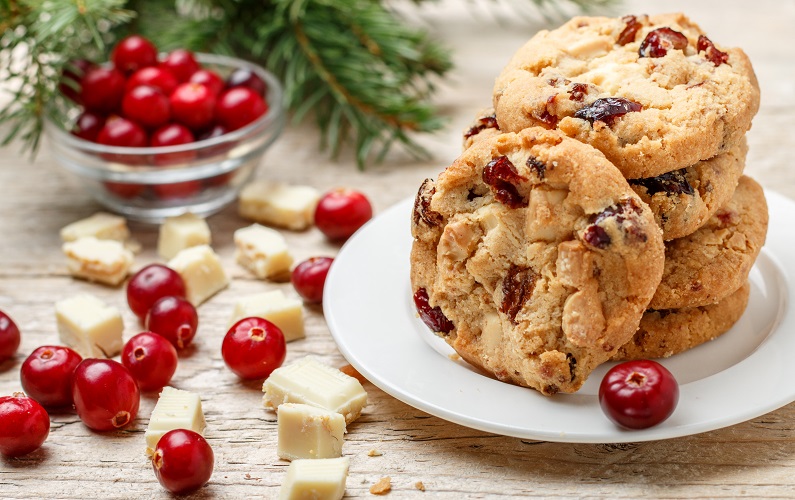 Finish your Thanksgiving festivities with cookies