Our February destination of the month is Mexico. In 2011, Musement staffer Lucile Grigné left her native France to live there for a year. Here's why she loves Mexico…and why you will, too!
In January 2011, I said goodbye to family and friends and left home for a year. I wanted to leave Europe and change my lifestyle. I wanted adventure and to meet new and different people. I found it all in Mexico.
I had studied Mexico's history and culture, and I already spoke Spanish. The people I knew who'd been to Mexico before spoke so positively about their experiences that I quickly decided to settle in Guadalajara, the heart of Jalisco state: land of mariachis and tequila. I found a job and started to plan my weekend trips, eager to discover everything about this Aztec and Mayan land.
Unique and infinite landscapes
Guadalajara is one of the country's safest cities to stay and find accommodation. Its position was ideal: An economic center, nice weather year round, a big city with many things to do and see and also near the serene Lake Chapala ( for when I wanted to escape the crowd).
You can find pretty much any kind of landscape in Mexico: Desert in the north (Chihuahua and Sonora), forests in the south (Chiapas and Oaxaca), canyons (Barranca del Cobre is the most famous), the highlands (Mexico City), mountains and hills (Michoaca), jungle (San Luis Potosi), and volcanoes (Puebla). And don't forget the amazing beaches that line the country's coast, from the Pacific Ocean to the Gulf of Mexico, and of course the Caribbean Sea. The diversity of landscapes amazed me. I spent a year there, but still haven't seen half of what Mexico has to offer!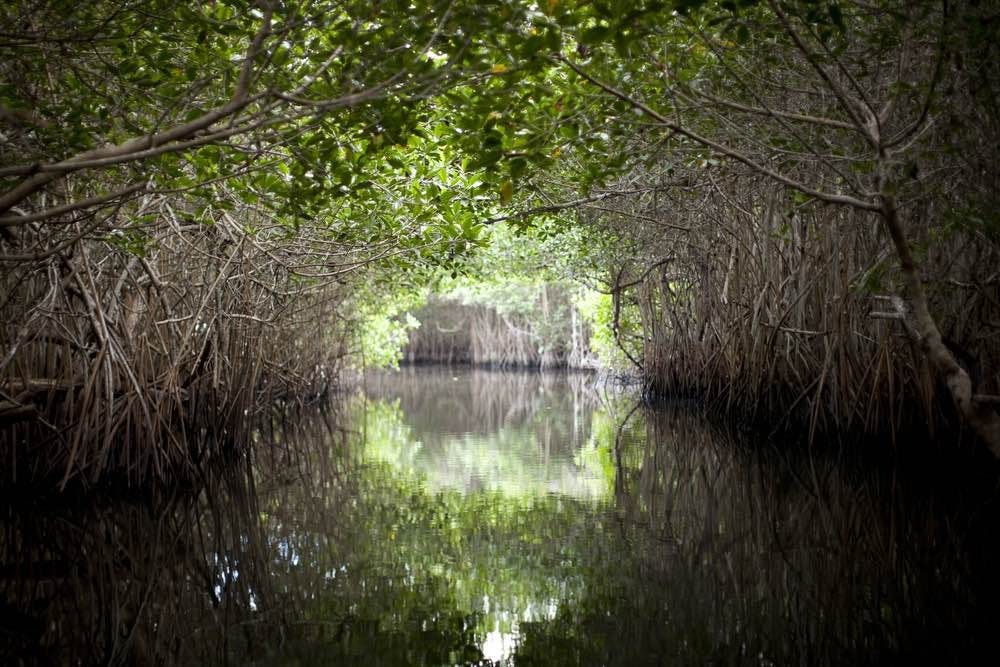 Photo: Kiersten Labzda
Mexican food
My passion is international cuisine and cooking. I was hoping for colorful food and I discovered much more than that: Mexican food is tasty, diverse, unexpected and never boring. I fell in love with everything I ate.
Each Mexican region I visited gave me something new to eat and share with my friends and colleagues (special thanks to Paco, who taught me how to make a delicious, traditional guacamole). Mexicans love to eat and share their food. I was invited everywhere, every day to try something. From Guadalajara's tacos de la esquina, (every street corner has its taqueria), I can say I've eaten the best tacos of my life: Fish with many different toppings.
The best pozole (traditional chicken and corn soup) was at Claudia's aunt's house. My landlady won my special award for the best carne en su jugo (marinated meat with green tomato sauce) of Jalisco. In every state, I tried a different ceviche (raw fish and seafood with special spicy sauce). I enjoyed mole in Puebla, and some awesome burritos in La Paz, Baja California. I'm lucky: I love chili and spicy food. If you don't, it's your loss!
The Mexican people
Mexico is an incredibly culturally rich country, with a powerful legacy from Aztec and Mayan civilizations as well as from the Spanish colonization. These days, the country is also becoming saturated with North American culture, food and way of life.
The Mexicans welcomed me with open arms. I made friends at the university, work and at home. My best memories are those from the days, nights, lunches, and dinners with the Mexican people. I hope I gave as much as I received: Help when I needed a doctor, food when I wanted to taste a new local dish, friendship when I wanted to go out, answers when I was asking questions.
I love the Mexican people because they love their country. They are proud of it and everyone tries their best to make it better. They're conscious of its flaws and of the problems that have to be faced, but they still keep their hopes up. Every person I met in Mexico was courageous and trying to improve things: a fairer justice system, no corruption, less inequality between people, better education for all, and protecting their many cultures.
With Pepe, I discovered life on a ranch. With Paco, I assisted at trials in court and met his clients in the most remote villages. With Sebastian, I learned how the cartels run the drug business. With Miguel and Diego, I ate in hundreds of places and lived the Mexican life. With Claudia, I visited the most beautiful markets in town. With Laura and Nubia, I learned to dance salsa.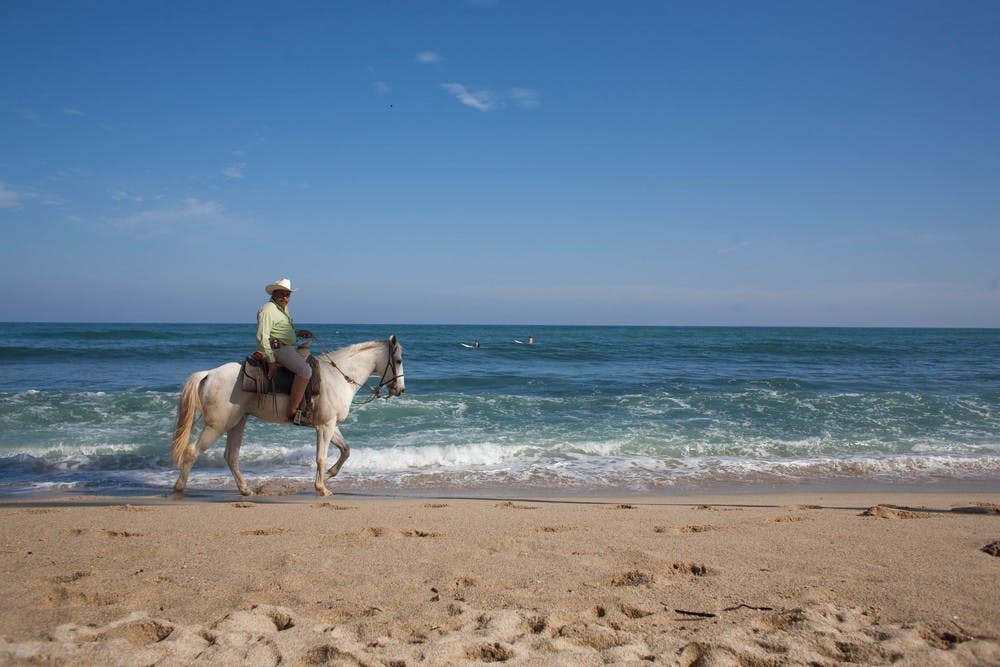 Photo: Kiersten Labzda
Mexican culture
Or cultures, to be precise. The people of Mexico come from many different places, with different traditions, ancestors, and languages. Today, many people are considered direct descendants of Indians and desire to maintain their traditions. I witnessed animal sacrifices in a church in Chiapas called San Juan Chamula.
Other people are directly related to the Spanish conquistadores, who invaded Mexico. Around the country, you can find thousands of haciendas: enormous colorful houses surrounded by hundreds of hectares of land. You can also meet some Mexicans who live as if they're in the USA: eating hamburgers, drinking soda, speaking English as well as Spanish – willing to leave the country and settle in New York or in Los Angeles. In Mexico, there's not one thing that remains stable. There's only movement and evolution. Old and new together. It's fascinating.
Mexico has a strong cultural reach. It's known worldwide and has a very positive image. We know salsa and we also dance bachata, but many other regional dances exist. Today, people are still putting their names on waiting lists to have their favorite mariachi group singing at their wedding or at their mother's birthday. In Mexico, they also drink tequila – lots of tequila and mezcal. Any excuse is good to celebrate, have fun, spend time with friends or family, to eat, drink, play music and dance together.
There are so many things to say about Mexico. Even if we've heard about its difficulties, the country is known for its countless riches. If you're still wondering whether you should pay a little visit, the answer is yes. I would have stayed if I could.
Go discover the mountains of Morelia with their thousands of butterflies. Go swim with the dolphins in Cabo San Lucas. Go eat some tacos in the heart of Mexico City. Go visit the Frida Kahlo Museum. Enjoy the amazing sun and white sands near Cancun.
Great food, great beaches, great cities, great traditions, great music – but, most of all, great people. Welcome to Mexico!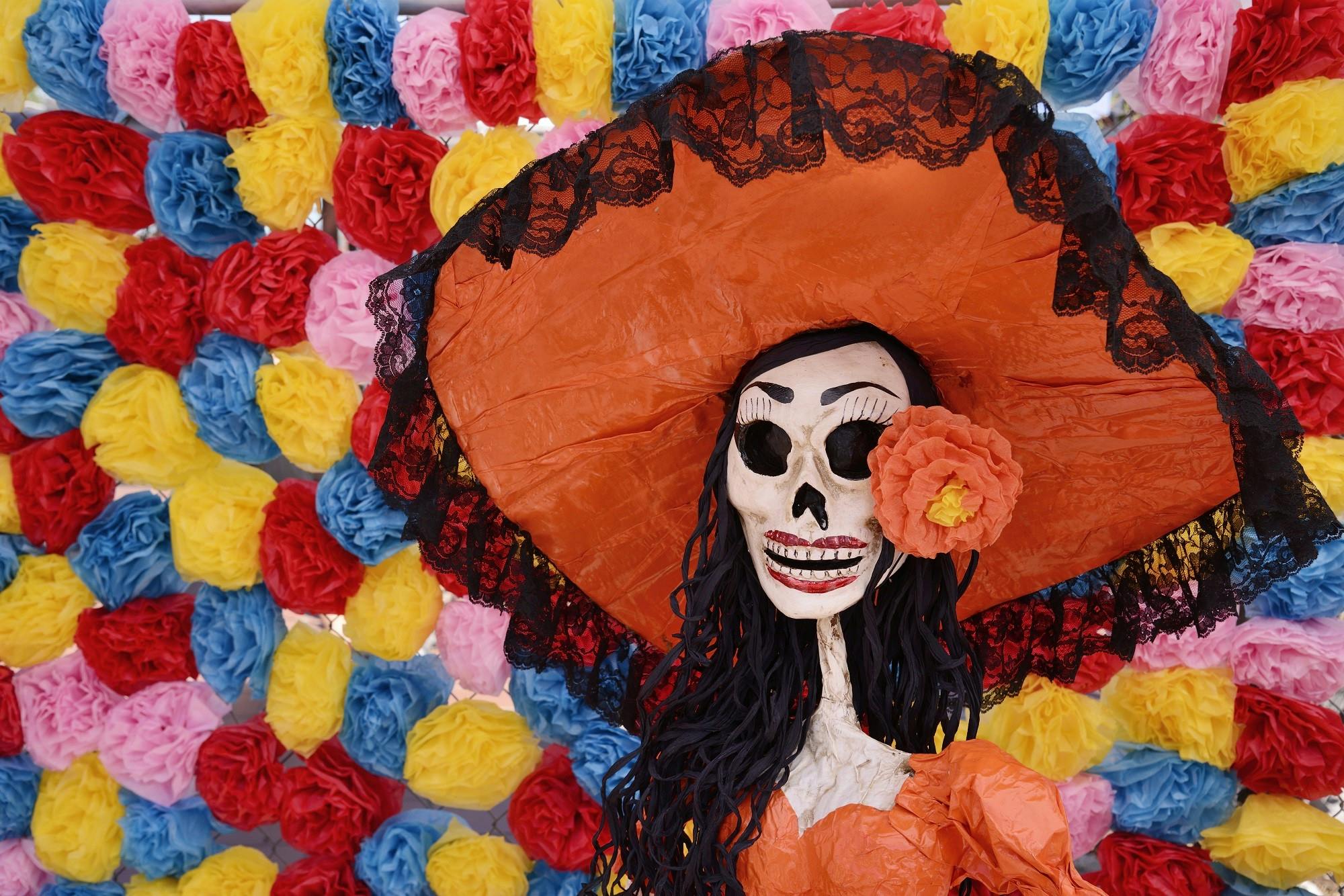 Mexican "Day of the Dead" decor
A special thank you to Kiersten Labzda, an American photographer in love with Mexico, who agreed to share some of her pictures with Musement for this article.