Art exhibitions always re-energize the spirit, and with spring around the corner it is the perfect time to feel brilliant again with one of these colourful events. Enlighten yourself with some cultural fun and open your mind with these special Musement suggestions.
1. London: Princess Diana at Kensington Palace
One of the most classy and iconic ladies of British royal history, Princess Diana, is being honored in an exhibition at Kensington Palace. The exhibition is open now until February 28th, 2018 and focuses on Diana's Fashion story. Be transported through time as you watch her personality evolve in stages through the reflection of each outfit, as each piece of clothing was inspired and specifically made for her. Learn more about Diana's elegant Fashion story here, and you can get your tickets here.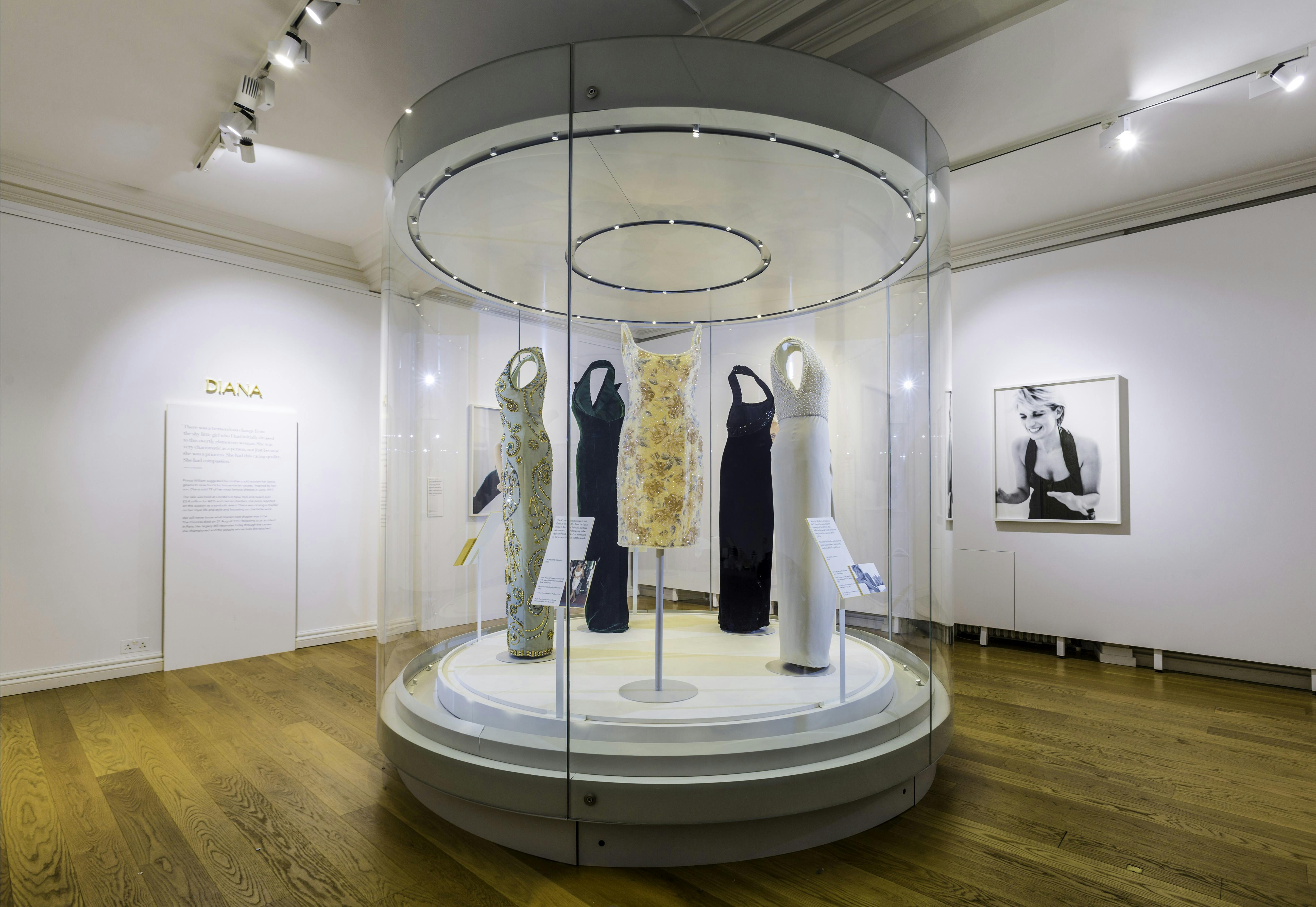 "Diana: Her Fashion Story Art Exhibition" at Kensington Palace, London
2. Milan: Keith Haring at Palazzo Reale
Want to get in touch with your avant-garde side? Palazzo Reale in Milan is doing an exhibition on Keith Haring, one of the leading American street Artists. Haring's art is intriguing to all the senses, colorful and fully entertaining. You will enjoy pondering the meaning and following the intricacies of his thought process. Book your tickets to the exhibition at the Palazzo Reale here.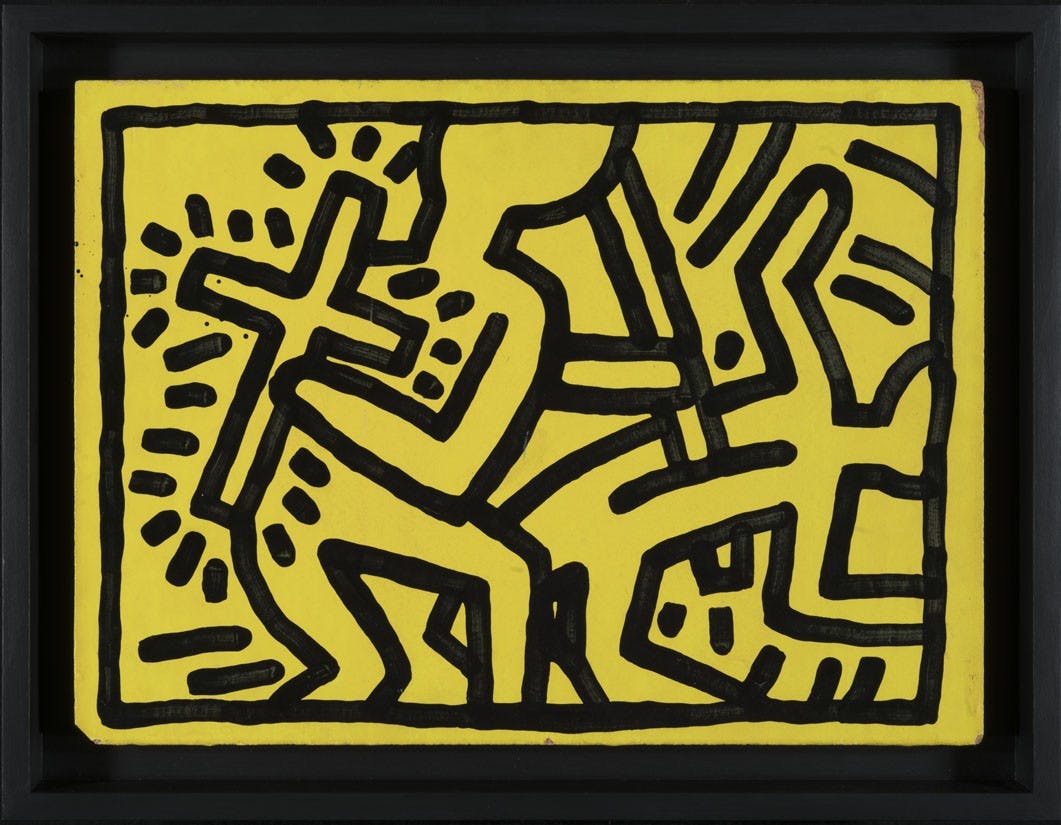 Keith Haring at Palazzo Reale, Milan
3. Paris: Cy Twombly at Pompidou 
What better way to revolutionize your experience in the city of lights and romance than to go to an art show. The Pompidou Centre in Paris is hosting an art show for the American painter, photographer, and sculptor, Cy Twombly, an artist who had a truly raw and unconventional method. Deciphering Twombly's art is a mind-bending experience through which you will break down the fundamentals of reality into a purely present moment-to-moment emotional experience. This exhibition runs until April 24th and is well worth a visit. Get your tickets here.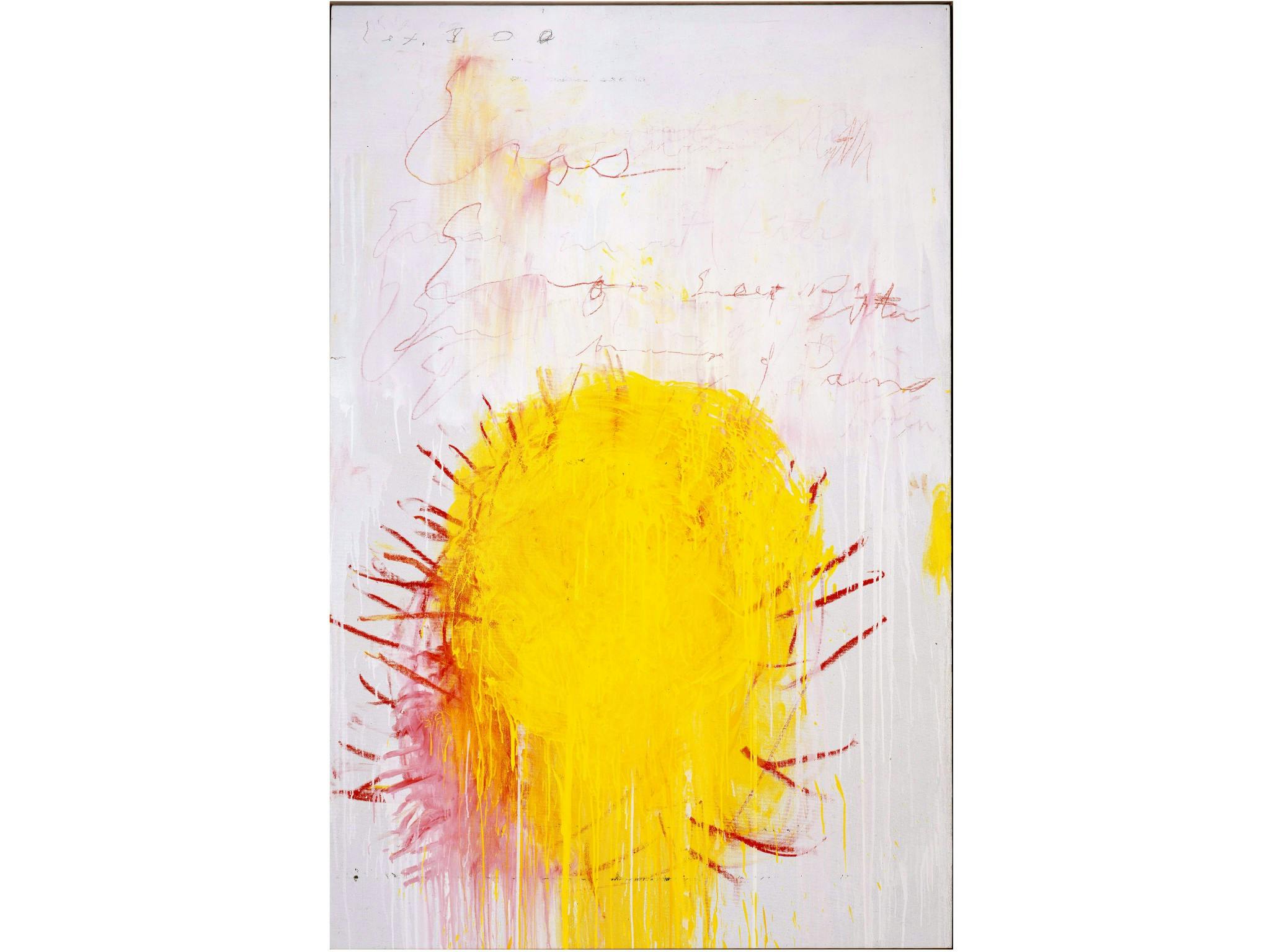 Coronation of Sesostris, 2000 Part III: Acrylique, crayon à la cire, mine de plomb sur toile 206,1 x 136,5 cm Pinault Collection © Cy Twombly Foundation, courtesy Archives Nicola Del Roscio
4. New York: Museum of Modern Art, Unfinished Conversations
If you have a taste for modern art and want to witness the innovation and awe-inspiring moments of its conception. You should definitely visit the Museum of Modern Art in New York. This spring, there are some fantastic exhibitions that will give you a full body emotional and sensory experience, including Unfinished Conversations. The exhibition hosts a number of different artist's works for a variety of perspectives on the anxieties of the modern world. Surround yourself with thought-provoking activist art that evokes revolutionary emotions towards acts of state violence and ideologies behind the resistance. This one of a kind exhibition is only available from March 19th until July 30th so make sure to jump on the opportunity and get your tickets here.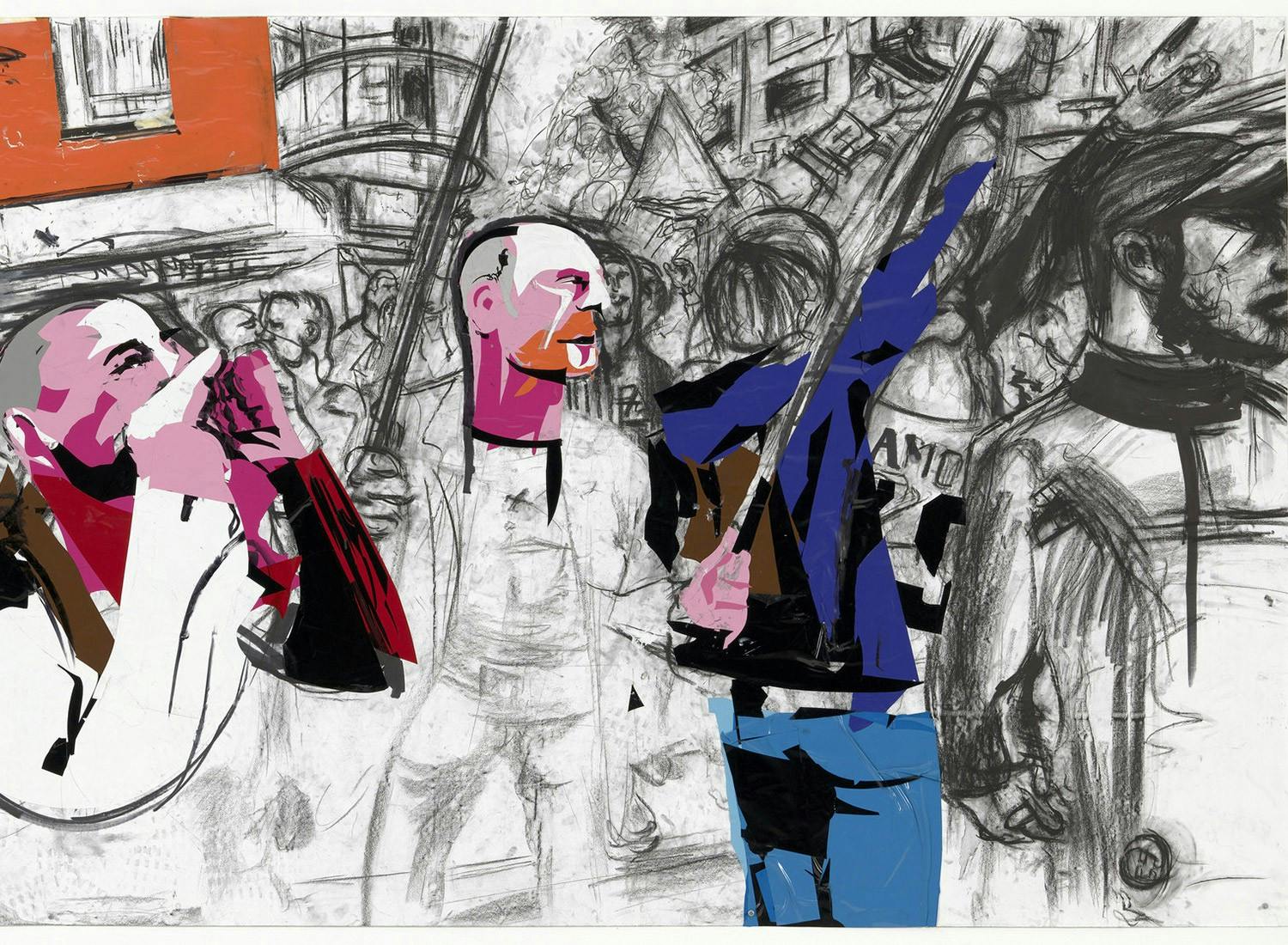 Erik van Lieshout. Untitled (detail). 2014. The Museum of Modern Art, New York. Acquired through the generosity of The Contemporary Drawing and Print Associates of The Museum of Modern Art in memory of Riva Castleman, 2015. © 2017 Erik van Lieshout
5. Amsterdam: Van Gogh Museum, French fin-de-siecle prints 
Around the year 1900, artists in Paris were obsessed with the new artistic medium of printing. Artists were printing everything, from art for the elites to art on the streets. There were prints for magazine covers, books, posters and sheet music. These colorful prints are still quintessential to Parisian culture. Feel the excitement of the print revolution all over again from March 3rd to June 11th, 2017. You can find the famous Le Chat Noir and Le Moulin Rouge prints at the exhibition, but there are so many more to discover. Get informed about this event and book your tickets here.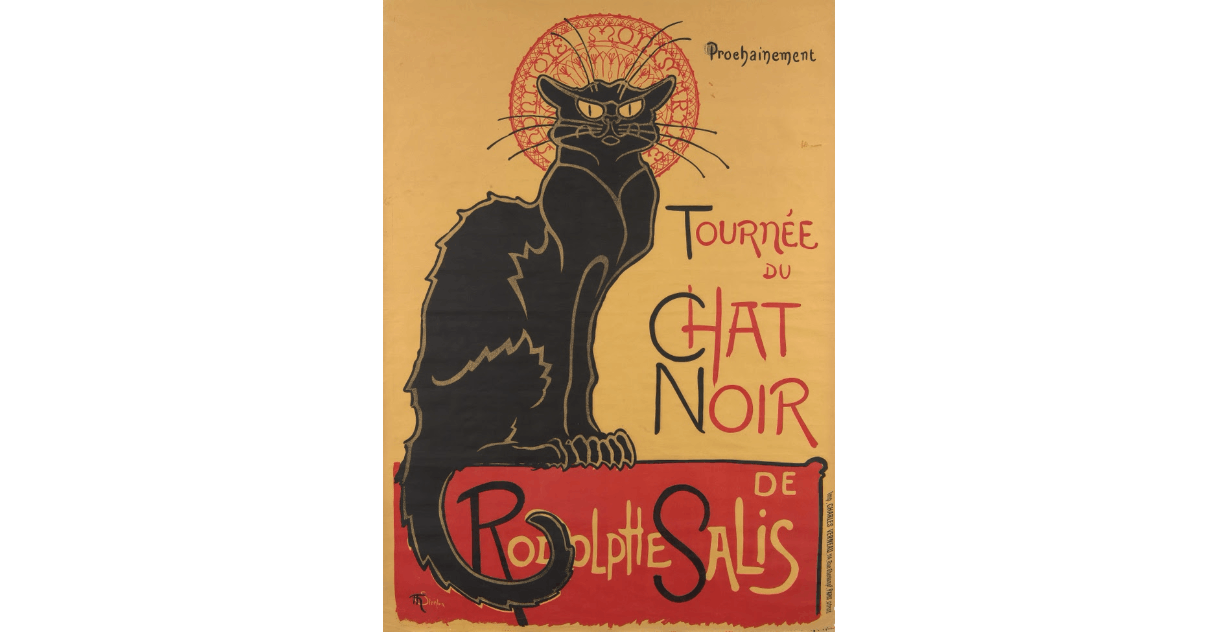 French fin-de-siecle prints Art Exhibition at Van Gogh Museum, "Le Chat Noir"