Florence is indeed a kid-friendly city! Here are some suggestions for an unforgettable family holiday in the Tuscan capital.
A history-laden city brimming with artistic masterpieces, Florence is–contrary to popular belief–super kid-friendly! Yes, people tend to explore it with a large backpack in tote, comfortable shoes on the feet, and a lot of patience to cope with the long lines. Yes, the long museum lines and all the walking could discourage even the most intrepid of parents. However, if you plan ahead, avoid aimless wandering and take a few breaks in between, you'll see there are plenty of fun and interesting activities for the children. In fact, traveling with them lets you see things through their curious eyes, which can actually enrich your experience as a whole!
Here are some suggestions for what to do in Florence with the kids.
1. Go on a treasure hunt
There's nothing more fun than a treasure hunt. If a tour of the old town seems too tiring and demanding for the kids, make it fun and interesting for the whole family by keeping an eye out for animals in Florentine monuments. There has always been a strong connection between Florence and animals, and this is why lots of animals are hidden in the city's monuments. Discover them all with your kids!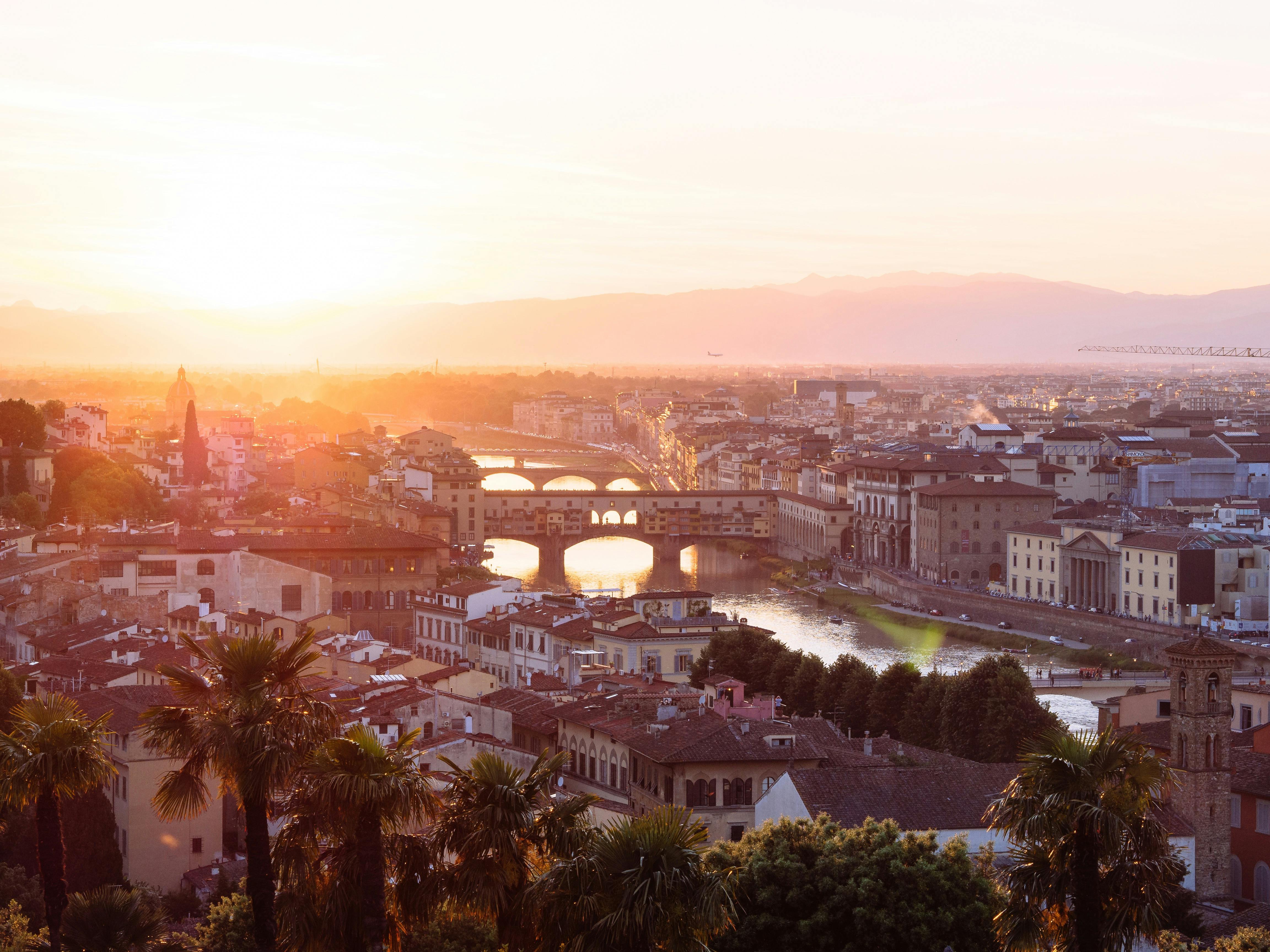 Go on a treasure hunt in the middle of Florence with the kids!
2. Visit the Kid's Museum at Palazzo Vecchio 
Contrary to what the name suggests, the Children's Museum is not a real museum. It consists of two rooms in Palazzo Vecchio that are now used as a theater. Here, children can learn new things about the history of the city and the Renaissance, and discover the palace's secret passages with Giorgio Vasari himself. Moreover, there are multimedia labs, a painting workshop and architecture activities where kids can learn to paint frescoes and play around with perspective. The workshops are not divided by age, but by activities. If you're at Palazzo Vecchio and want to explore the entire museum, you can rent a family kit for two hours at no additional charge. Children have a plethora of entertaining items at their disposal that lets them really get into exploring the history of the centuries-old building.  Inside is a map, a set of binoculars, a photo album of the Medici family, hats with feathers and small crowns for the kids to wear and pastels for drawing, coloring and writing. (Opening hours: Monday – Saturday from 9.30 am to 1 pm, and from 2 pm to 5 pm; Sundays and holidays from 9.30 am to 12.30 pm)
3. Explore the Boboli Gardens
The Boboli Gardens, located just behind the famous Palazzo Pitti, were built by the de Medici family, and it's a magnificent example of an Italian-style garden. Your kids will want to run around and explore every corner of the large magnificent garden bedecked with statues, grottoes, fountains, plants, bushes and geometric trees. While they play hide-and-seek, you can relax and enjoy the peace and beauty of this green oasis.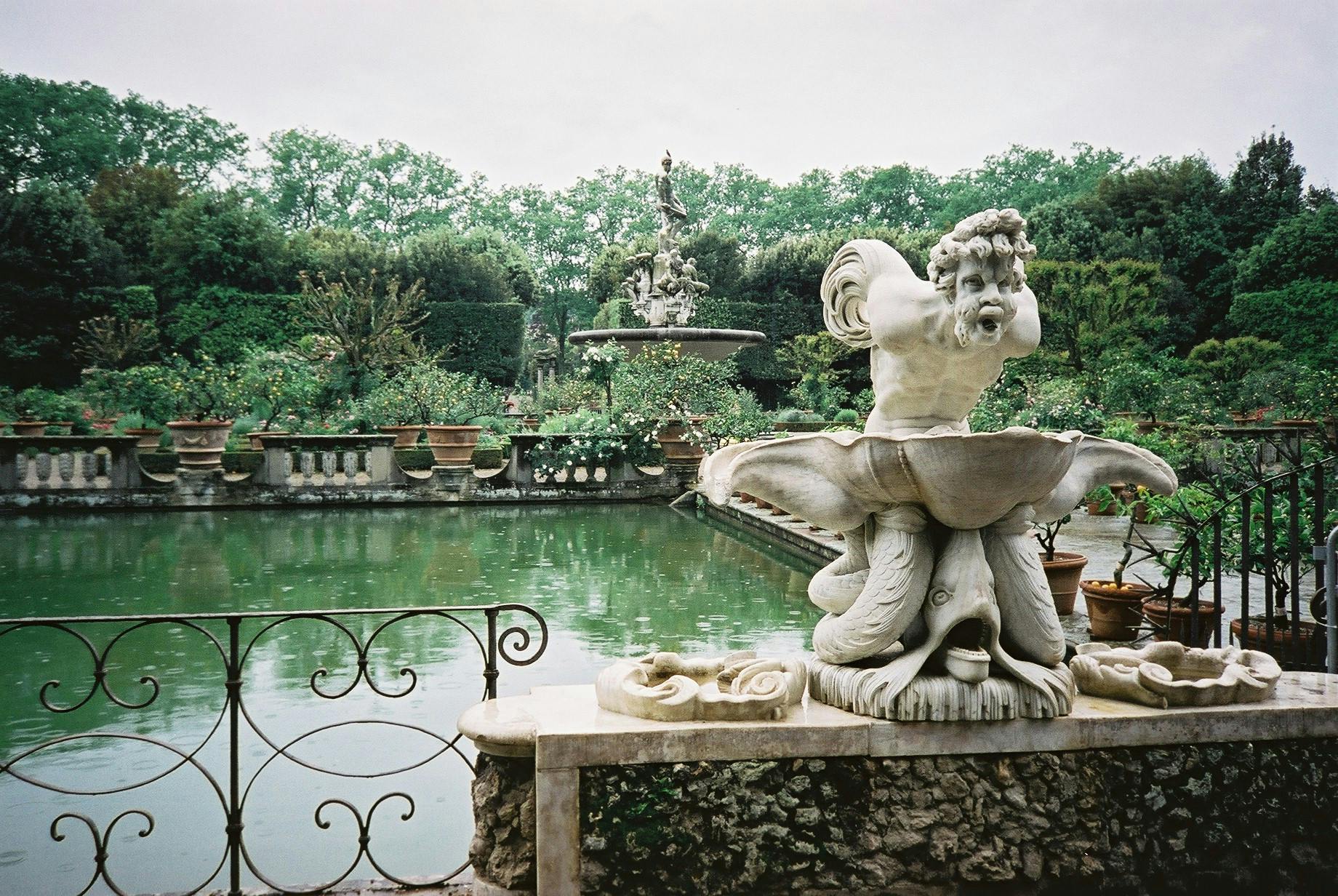 Boboli Gardens
4. Relax at Parco delle Cascine
Parco delle Cascine is the city's largest park, a green area of 160 hectares that the Medici family once used as hunting grounds.  Today, locals and visitors alike head here to enjoy the outdoors. The park's several playgrounds are complete with slides, rides and swings, and families can rent bicycles and roller skates. While you're there, why not enjoy a lovely picnic on the grass?
Where: Piazzale Delle Cascine
5. Plan a visit to the Florence Planetarium 
A magical place where your children can enjoy the wonderful experience of stargazing and universe exploration. The planetarium dome – where 6,000 three-dimensional stars, planets and moon phases are projected – is 8 meters / 26 feet wide and will definitely amaze you and the young 'uns. Private visits are available for families on Sunday at 3 pm and 4:15 pm. A fun and engaging way for the kids to become acquainted with the mysteries of the universe! (Fondazione Scienza e Tecnica, Via Giusti 29)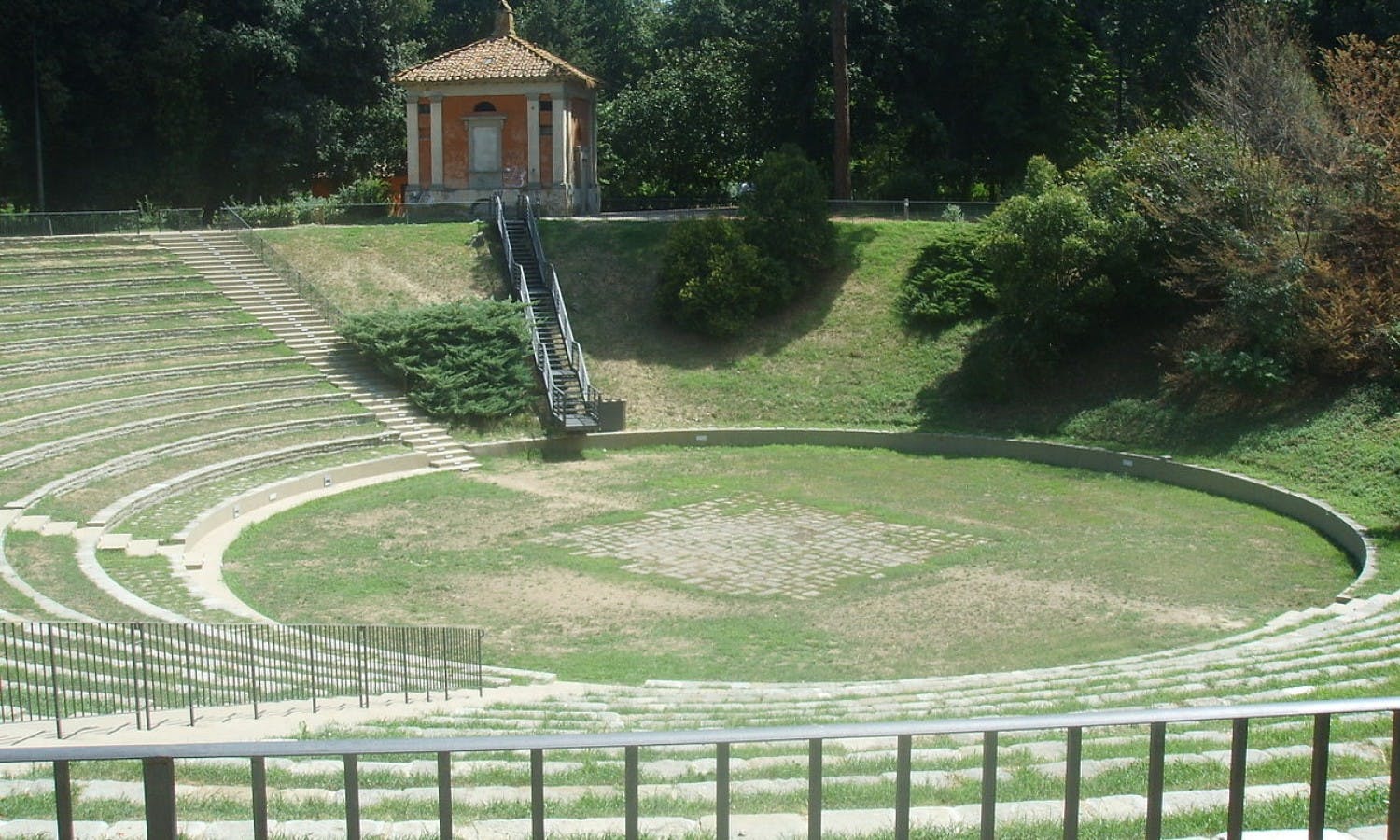 Parco delle Cascine