Want to celebrate Christmas like an Italian? Musement shares some holiday traditions from all around the boot.
No holiday in Italy is more traditional than Christmas. Families share sumptuous feasts on both Christmas and Christmas Eve, however, there's no inappropriate time of day to nosh on a slice of Panettone. Italy embraces the Christmas spirit to the fullest just as much inside one's home as outside. Yes, Italian cities are gorgeous year-round, but  at Christmas time they shine their brightest with decorated trees and colorful illuminations seemingly everywhere. Here are some Italian holiday traditions that continue to bring families together year after year.
1. The Nativity
The Nativity Christmas tradition began in 1223 when Saint Francis of Assisi recreated a scene depicting the birth of Jesus. Since then, little model stables filled with small handmade statues have become a part of Christmas household decor. Nativity statues come in various sizes and made from different materials, like wood, terracotta and more.  Via San Gregorio Armeno in Naples is famous for its Nativity figure artisan workshops, which offer classic traditional statues but also an unexpected surprise. Each year, the artisans choose a person whom they represent with a limited edition statue, a new 'tradition' that adds some contemporary flair modern to the centuries-old customs. , with a special spot reserved for the new statue, right next to the donkey and the ox. Live nativity scenes are very popular all over Italy as well, with Custonaci, Tricase
And Greccio where St. Francis made the first one are among the most popular. The world's largest nativity is in Manarola, one of the Cinque Terre towns, an illuminated spectacle of more than 300 figures that brighten up the hillside. It's especially exquisite to admire from the sea. However, nativity scenes are popular all over the world!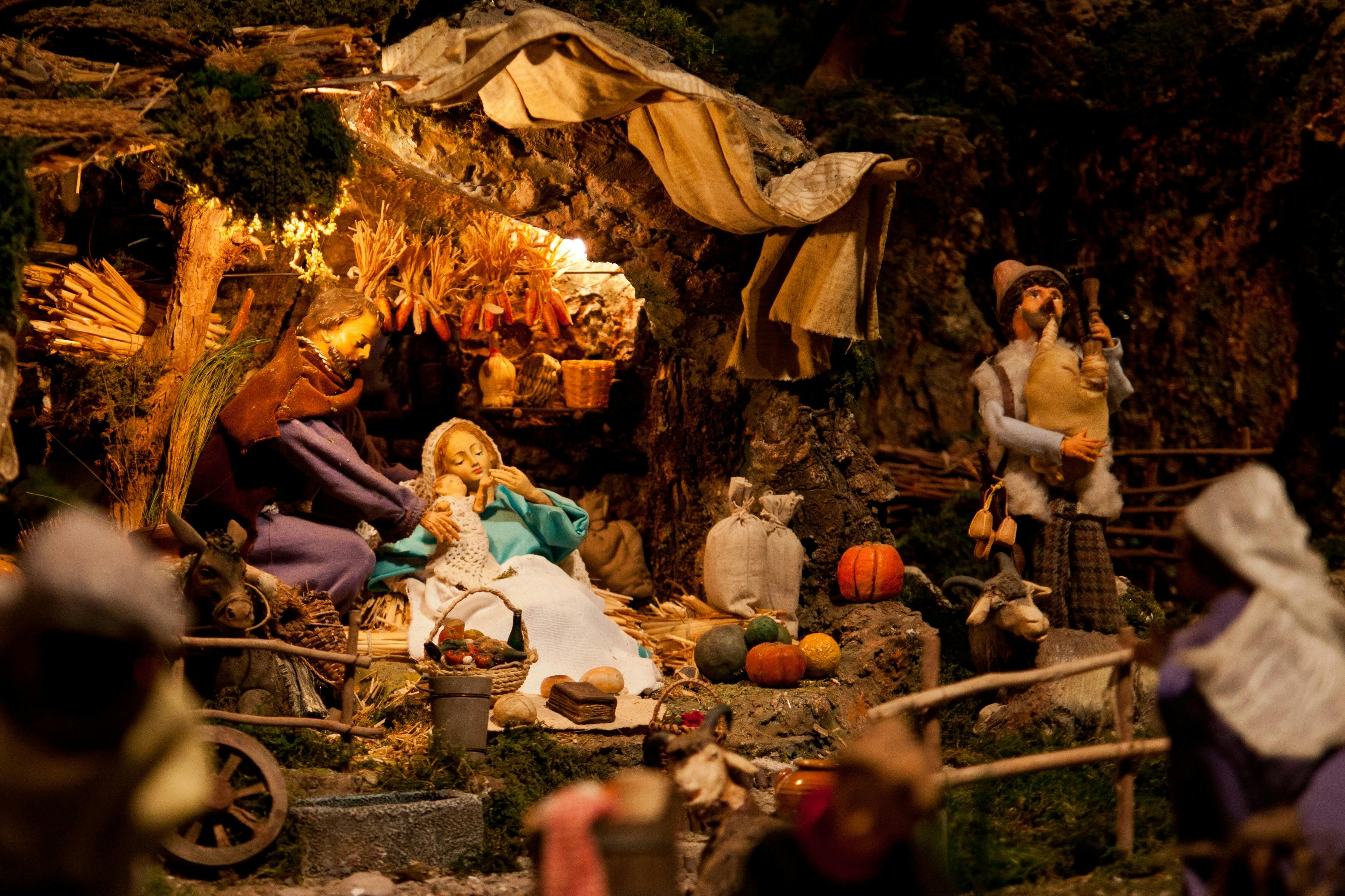 Photo credit: Marcello Andrenacci via Visual Hunt / CC BY
2. The dinner table
Italians always sit down at the Christmas table prepared to eat, and many even go diets before the holidays in order to free up some space for those extra-indulgent seasonal delights. Italians spend more time cooking than actually savoring their meal at the table, and from North to South families spend quality time  together and honor their various culinary traditions,
Fish plays a starring role in many traditional Italian Christmas Eve dishes. Northerners tend to feast on spaghetti with clams or garganelli with sea cicadas. while fried or baked fish is more common in the south. Baccalà, however, triumphs all across the boot! This salt cod is fried or used to dress up Pugliese pettule, fried pieces of leavened dough typical of Puglia that are often referred to as zeppole elsewhere. In Modena, Baccalà is usually served with polenta.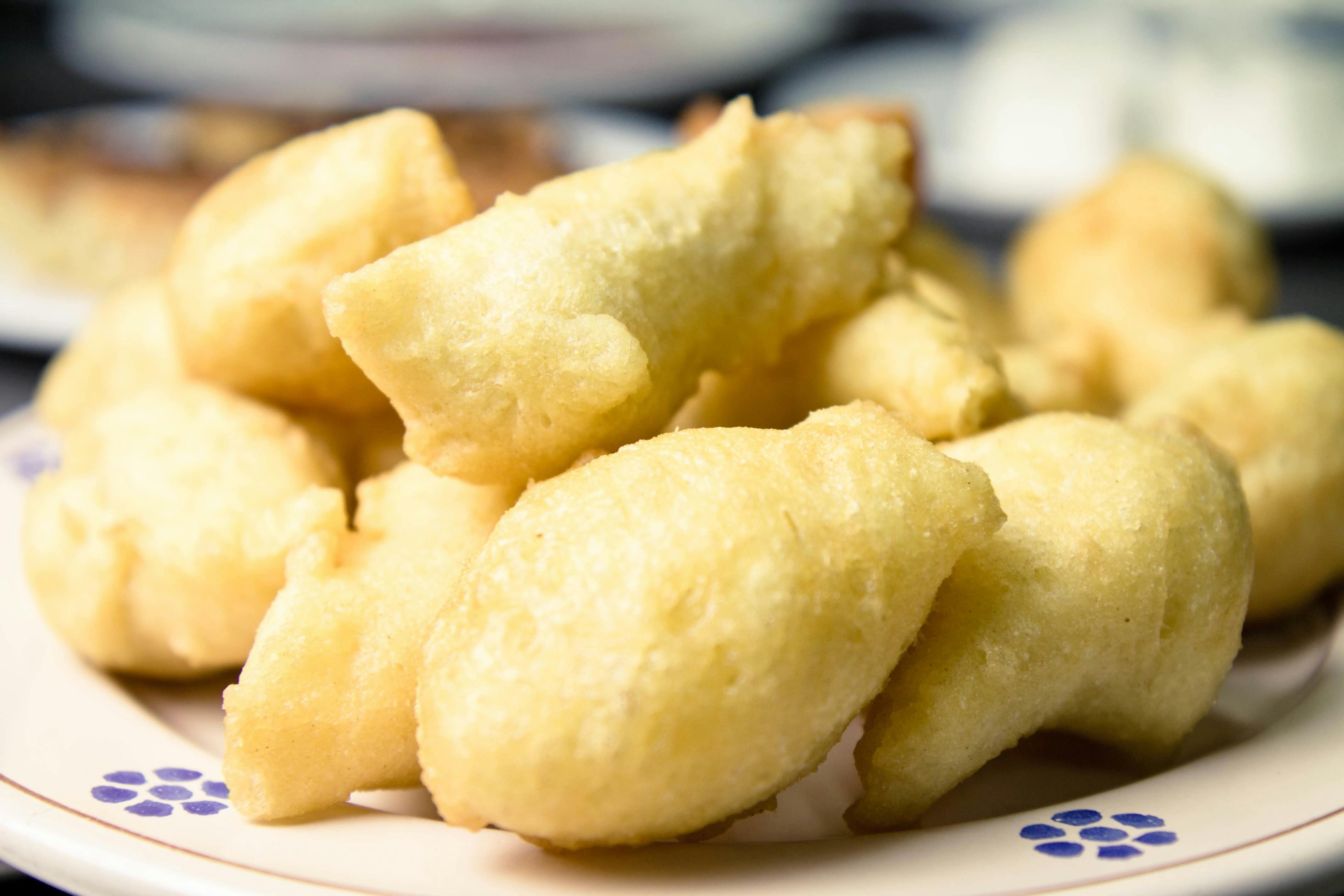 Pugliese pettule
A traditional Neapolitan Christmas Eve dish is capitone, a cooked female eel that is about one-and-a-half meters long that has either been purchased alive at the markets or caught during an eel hunt.  For the table, capitone is usually cut into small pieces and fried, served with oil, garlic, lemon, pepper and bay leaves.
While fish is the highlight of Christmas Eve and Christmas repasts, meat comes into play for the latter. The Piemontese feast on agnolotti, square-shaped meat-filled ravioli, topped with ragù sauce or bathed in meat broth. Pasta in meat broth is an Italian Christmas staple enjoyed at lunch both in the north and south.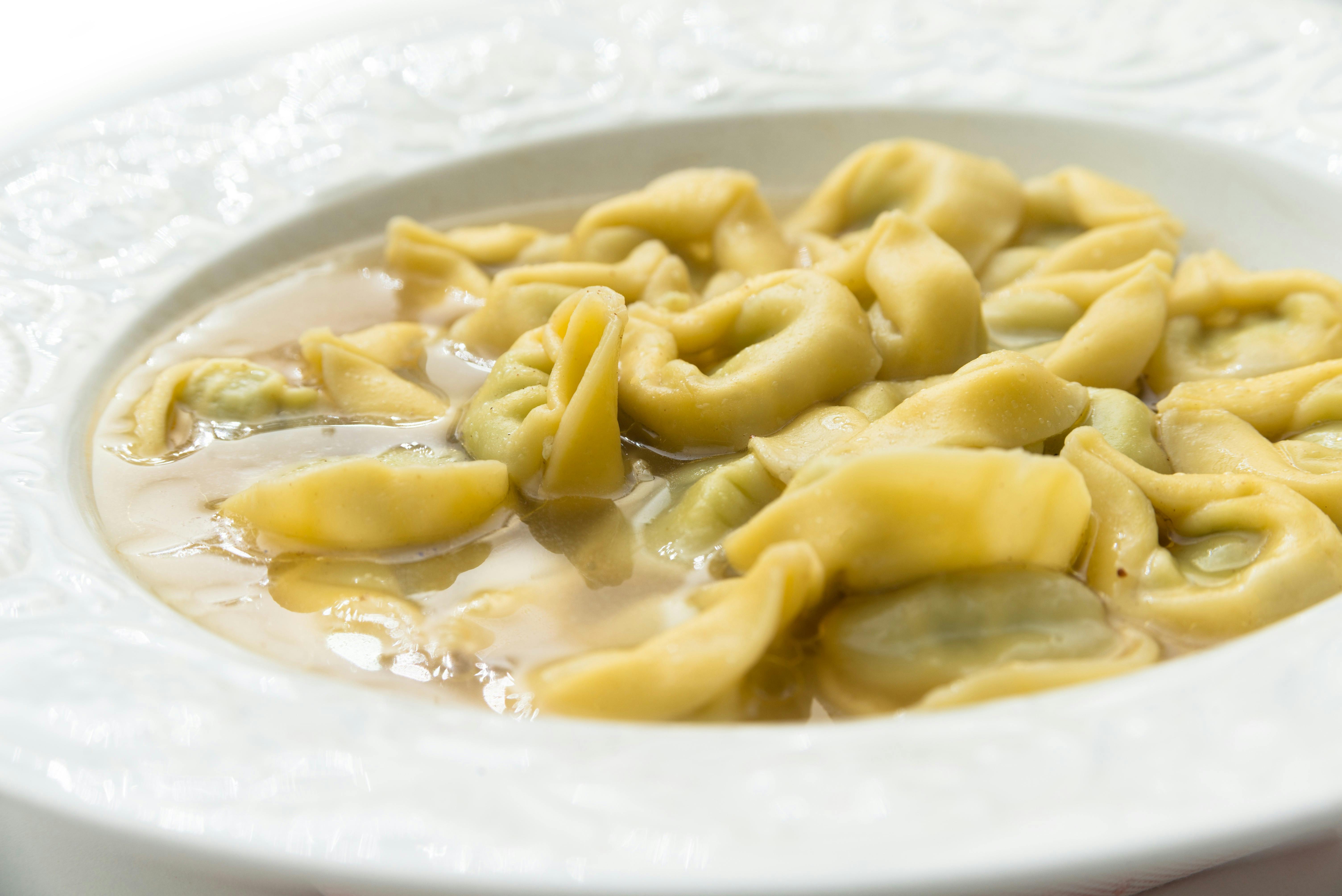 Tortellini in brodo
Although panettone has ancient origins, that which we know and love today originated in fifteenth-century Milan. This sweet bread filled with candied fruit and raisins is one of Italy's most popular Christmas desserts, and many variations from the original do exist.
Pandoro, which translates to "golden bread", hails from nineteenth-century Verona. Shaped like an eight-pointed star, pandoro is flavored with vanilla and covered in powdered sugar.  It's a little more buttery than panettone and has no fruit and raisins inside.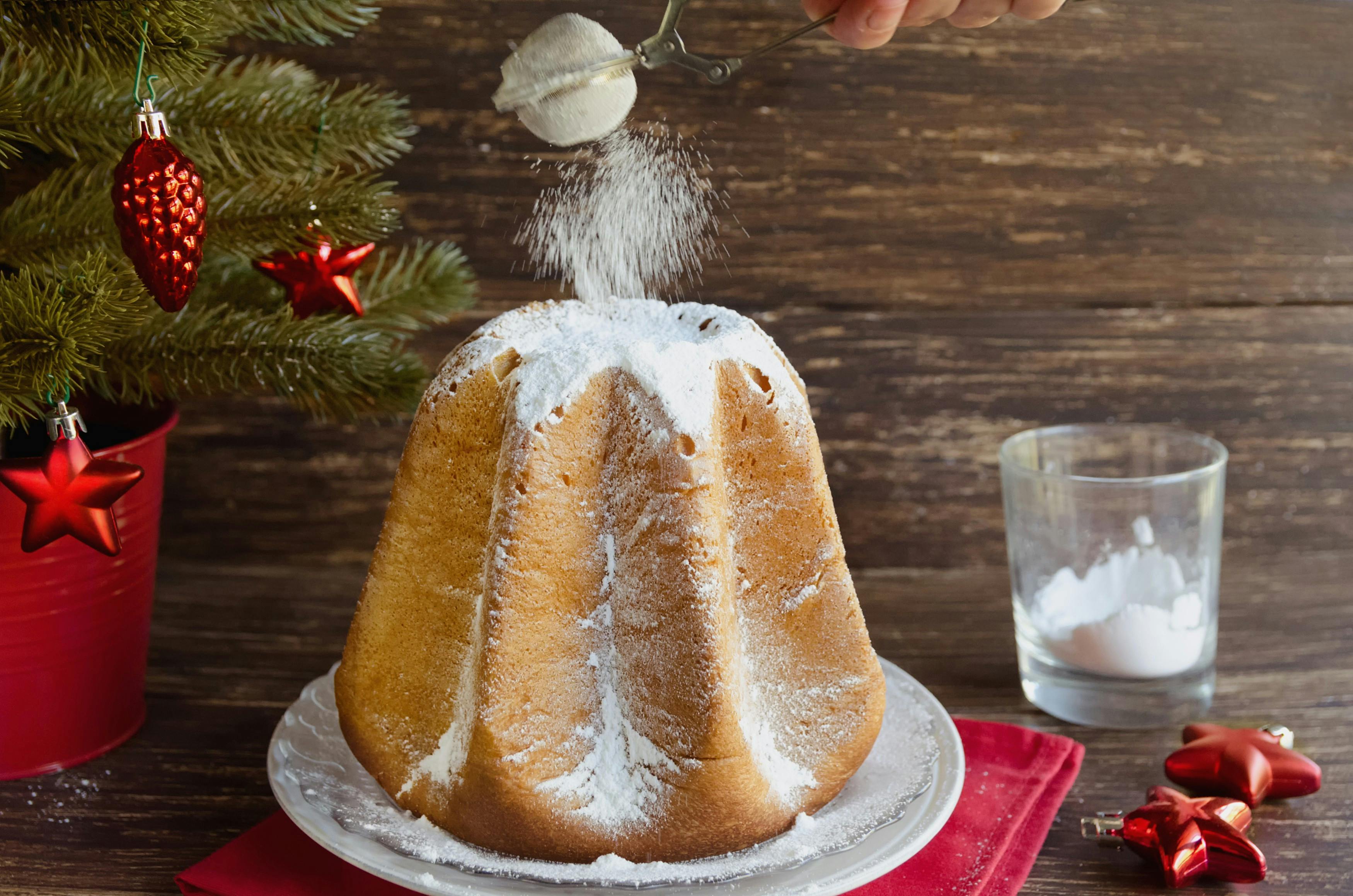 Pandoro
Come Christmas, the spicy aroma of Panforte floods the streets of Siena. The treat dates back to the eighteenth century and has since spread throughout Tuscany and beyond. Spices, honey and candied fruit comprise this chewy dessert enjoyed in households throughout the country.
The Sicilians dry batches of figs in the summer sun that they then save for stuffing Buccellato, a round cake filled with dried figs, raisins, nuts, pine nuts, orange zest, and chocolate.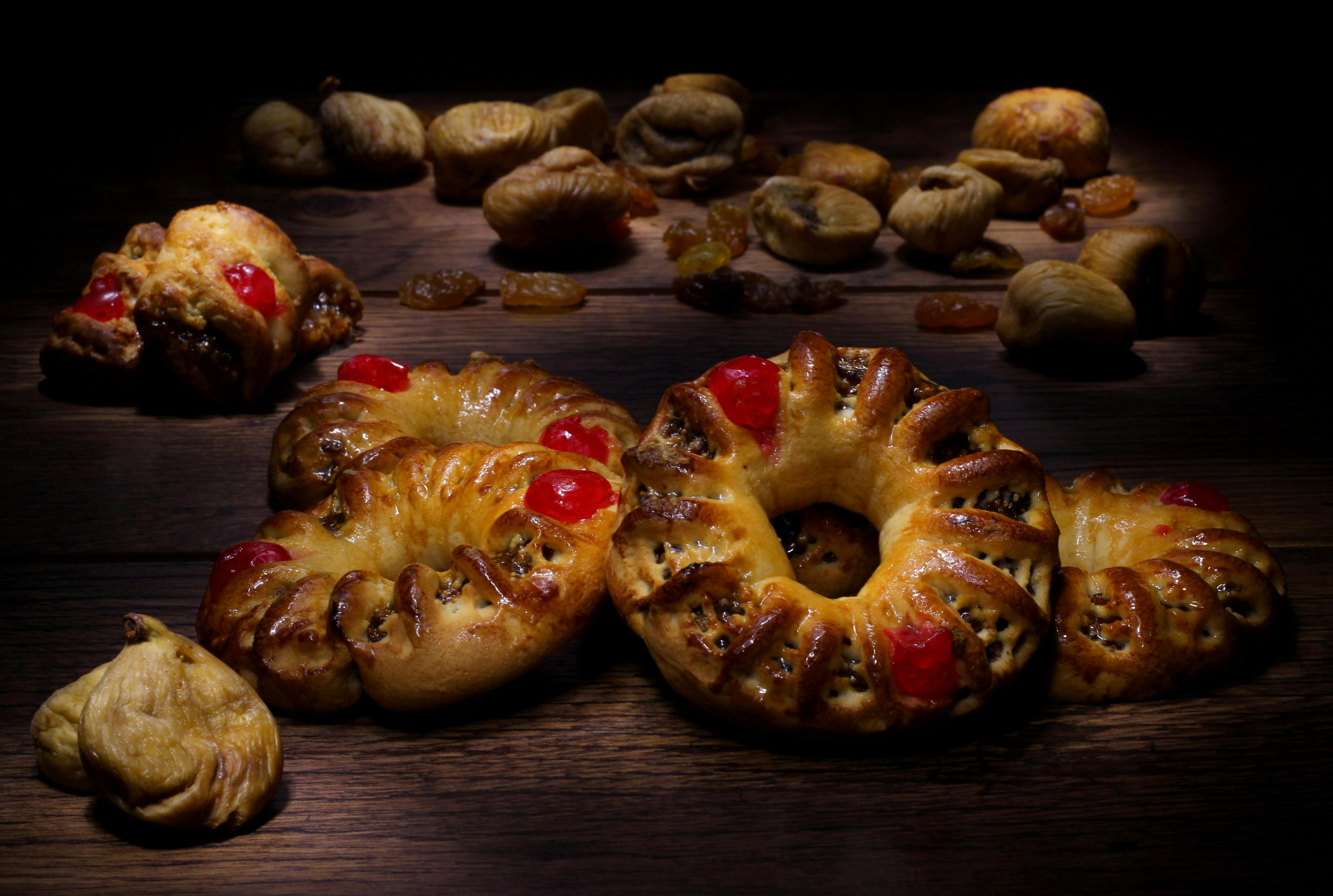 Buccellato, a Christmas dessert typical of Sicily
Down Time
Following dinner on Christmas Eve and/or Christmas Day, families gather together to play games like Tombola, which is similar to American Bingo. Some even play the old-school way by covering their numbers with a bean or orange peel.  Also popular is Mercante in Fiera, a card game played with a special deck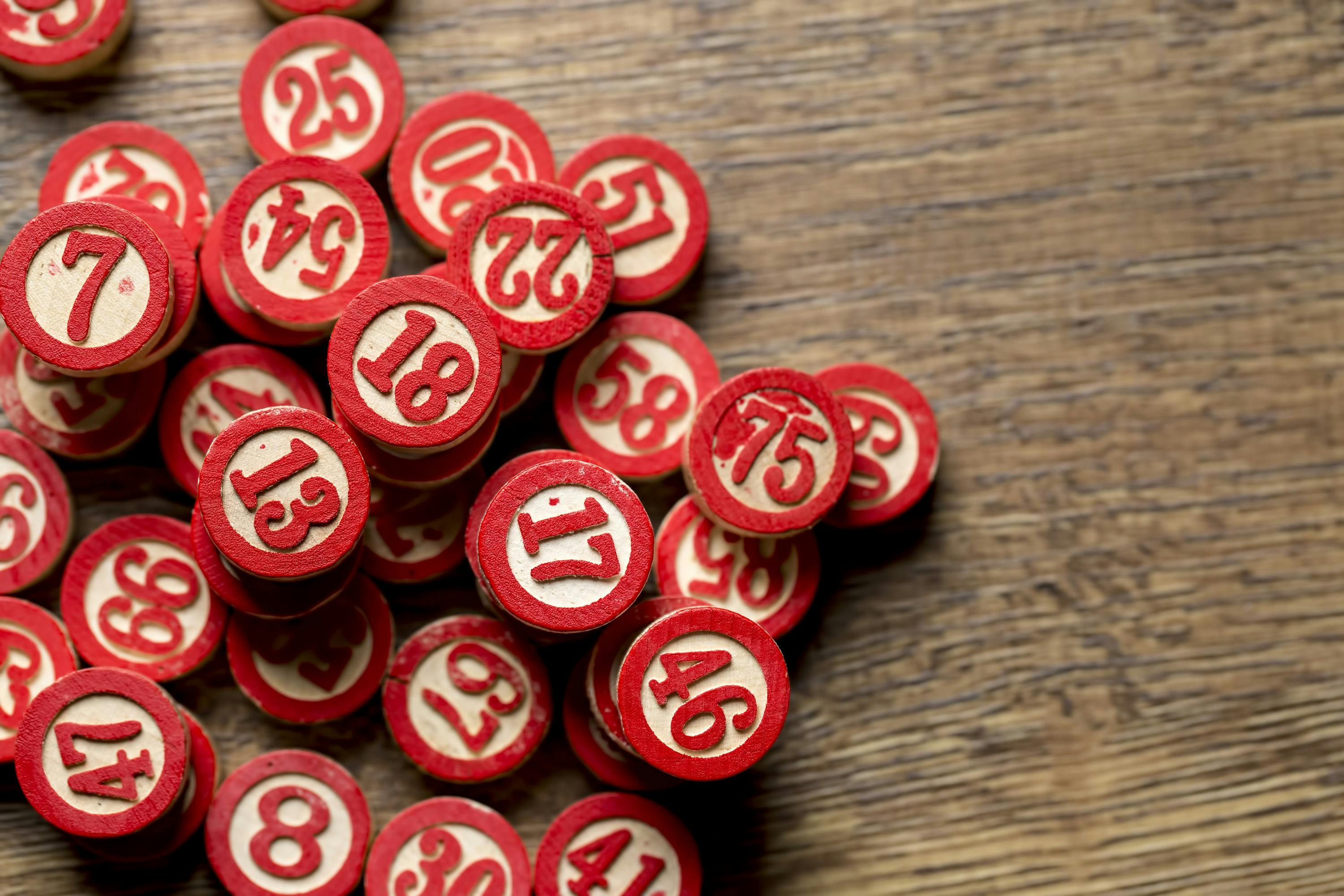 Tombola