As March gets underway, Musement takes a look at Morocco, the Northern African jewel on the Atlantic and Mediterranean that we're highlighting as our destination of the month.
I'm a passionate traveler, but I always love coming home to Morocco: a country of many beauties and contrasts. Here, I share the best of Morocco for other travelers to enjoy.
Moroccan architecture
No matter which city you visit, you'll be amazed by the architecture that defines each region. Nestled in the Rif Mountains, Chefchaouen is characterized by its powder-blue buildings and rich cultural tapestry of Berber tribes. On the other hand, Marrakech is known as the Ocher City due to the colors of its ramparts and buildings. Its architectural legacy stretches back centuries.  If you love colors and beautiful ornaments, you'll definitely fall in love with the breathtaking Zellij tiles that decorate the walls of the traditional houses in the cities of Fez and Meknes.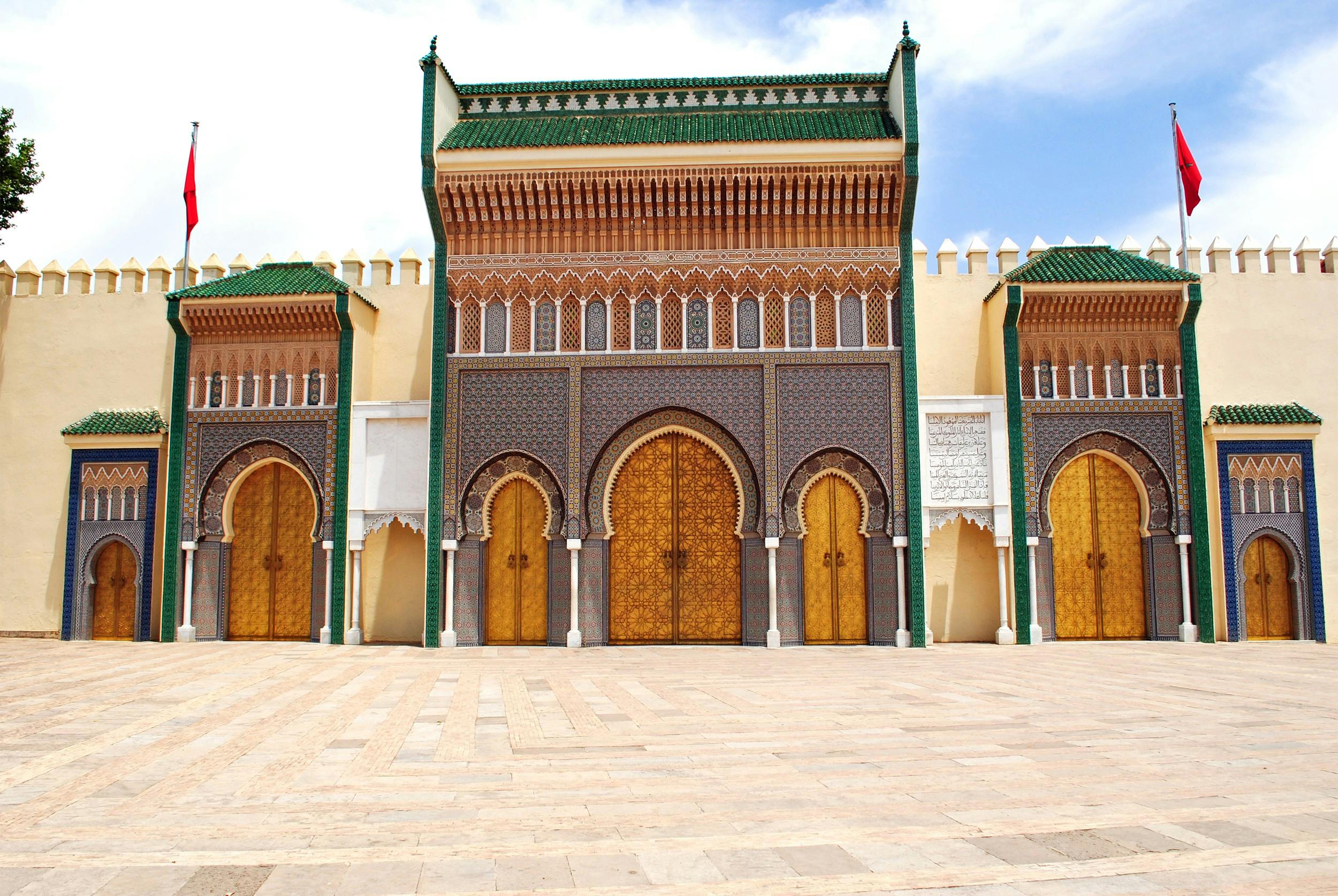 King's Palace in Fez, photo: just a cheeseburger via Visualhunt.com / CC BY
Moroccan monuments
If you're a history enthusiast, Morocco is a real treat. Make sure to bring your most comfortable shoes because each city has a lot to offer. The Koutoubia Mosque, Bahia Palace, and Majorelle gardens are waiting for you in Marrakech. If you go to the northern-eastern part of Morocco, you shouldn't miss the University of Al Quaraouiyine in Fez. It's the oldest on earth and founded by a woman. Near Fez, you'll also discover the imperial city of Meknes, known for its high walls, natural beauty, and monuments such as the Roman ruins of Volubilis.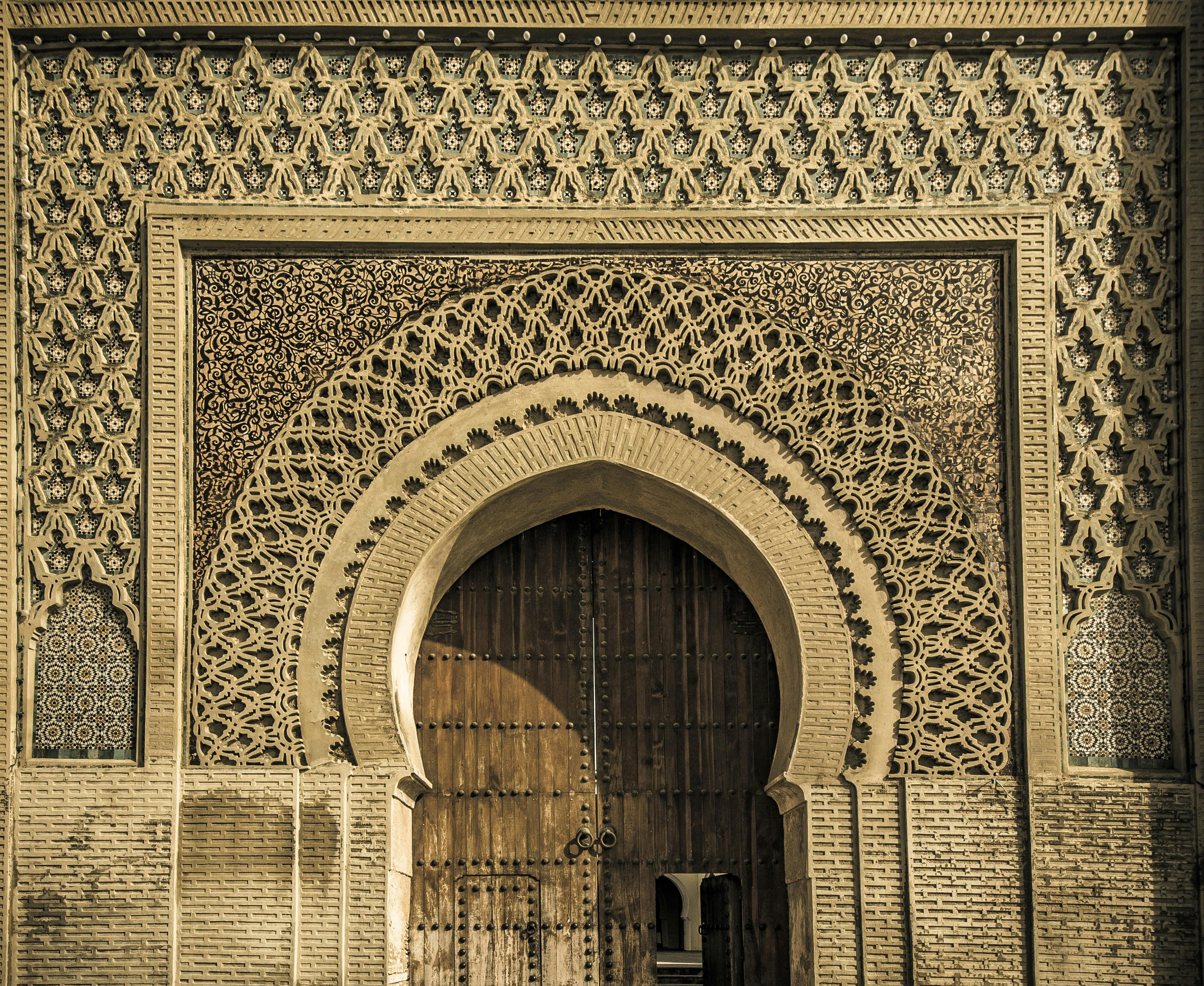 Meknes
Sports
It may surprise some people to learn that Morocco is a perfect destination for sporting holidays. It offers excellent waters for surfing, windsurfing, scuba diving, jet skiing, kayaking, and diving. You can also enjoy magnificent trekking, climbing and rafting opportunities in the Atlas mountains. Toubkal summit is justly celebrated.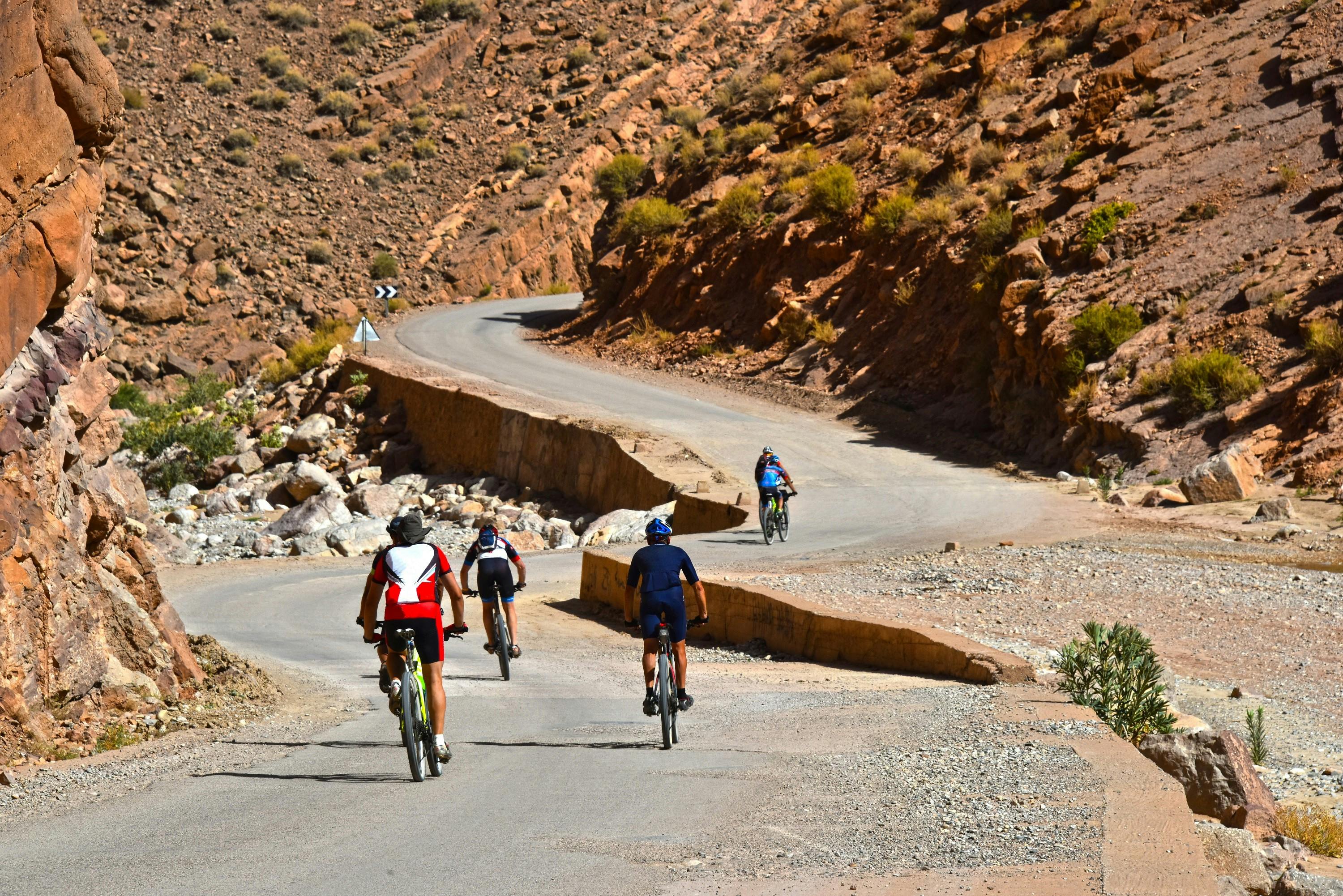 Biking in the Atlas Mountains
Tradition and modern culture
Morocco is a diverse country offering the best of the past and present. Whether you prefer luxury hotels or simple riads, sophisticated restaurants or street-food stalls, walking by the sea or dune-surfing in the desert, you'll find it all in Morocco. Big budget or small, you're guaranteed to find gifts to take home. Choose from handcrafted goods, artisan creations, up-to-the-moment design or a simple souvenir. Locals will amaze you with their hospitality. In small villages, they might even invite you into their homes and share traditional dishes with you.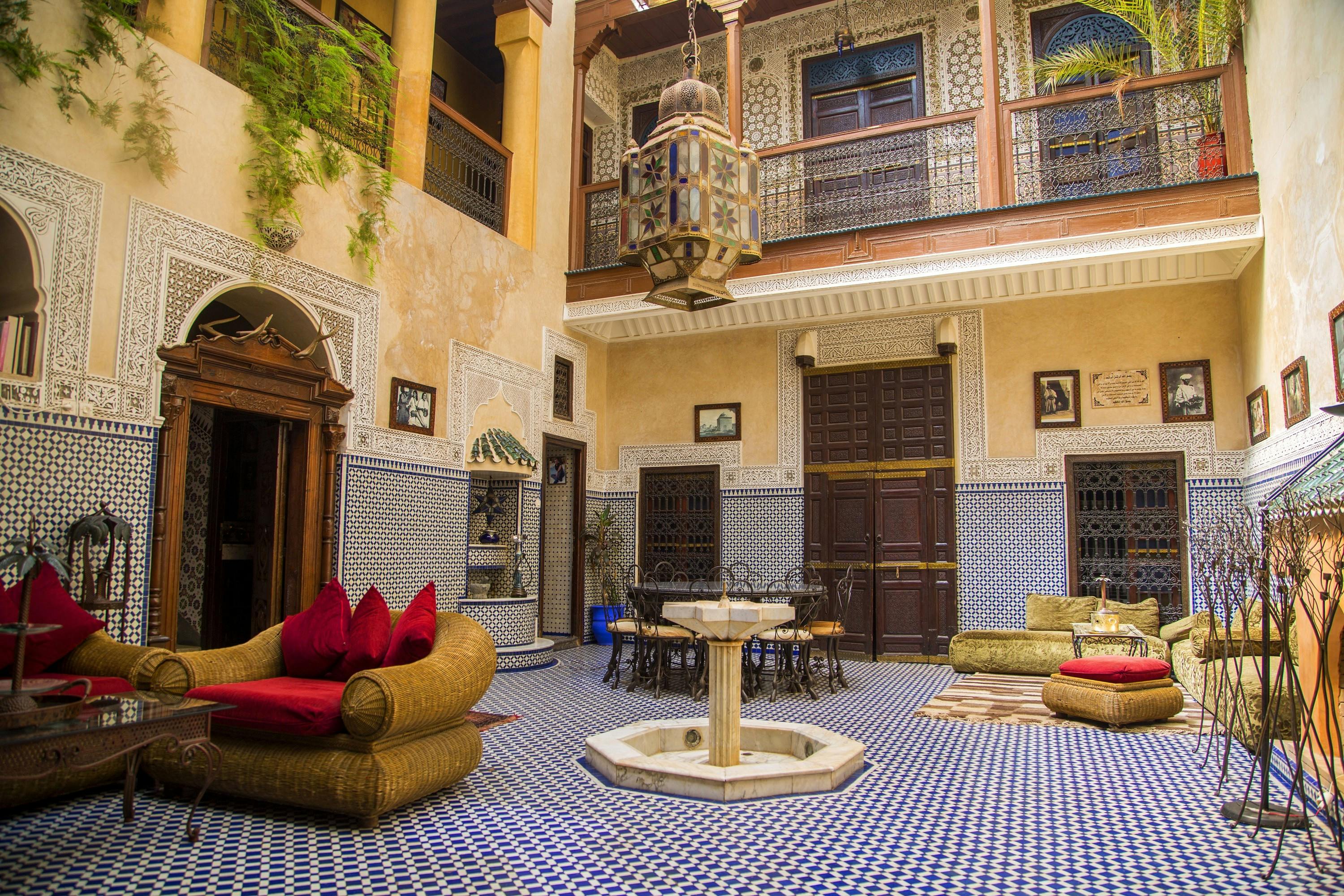 The interior of a Riad
Moroccan food
Moroccan cuisine is one of the most distinctive in the world. There's a huge amount of regional diversity within the country, with different places using different spices, teas, and bread-kneading techniques. Vegetarians and meat lovers will be well served with sour and sweet dishes, hot and cold drinks (juices, mint tea!), traditional bread and almond cookies.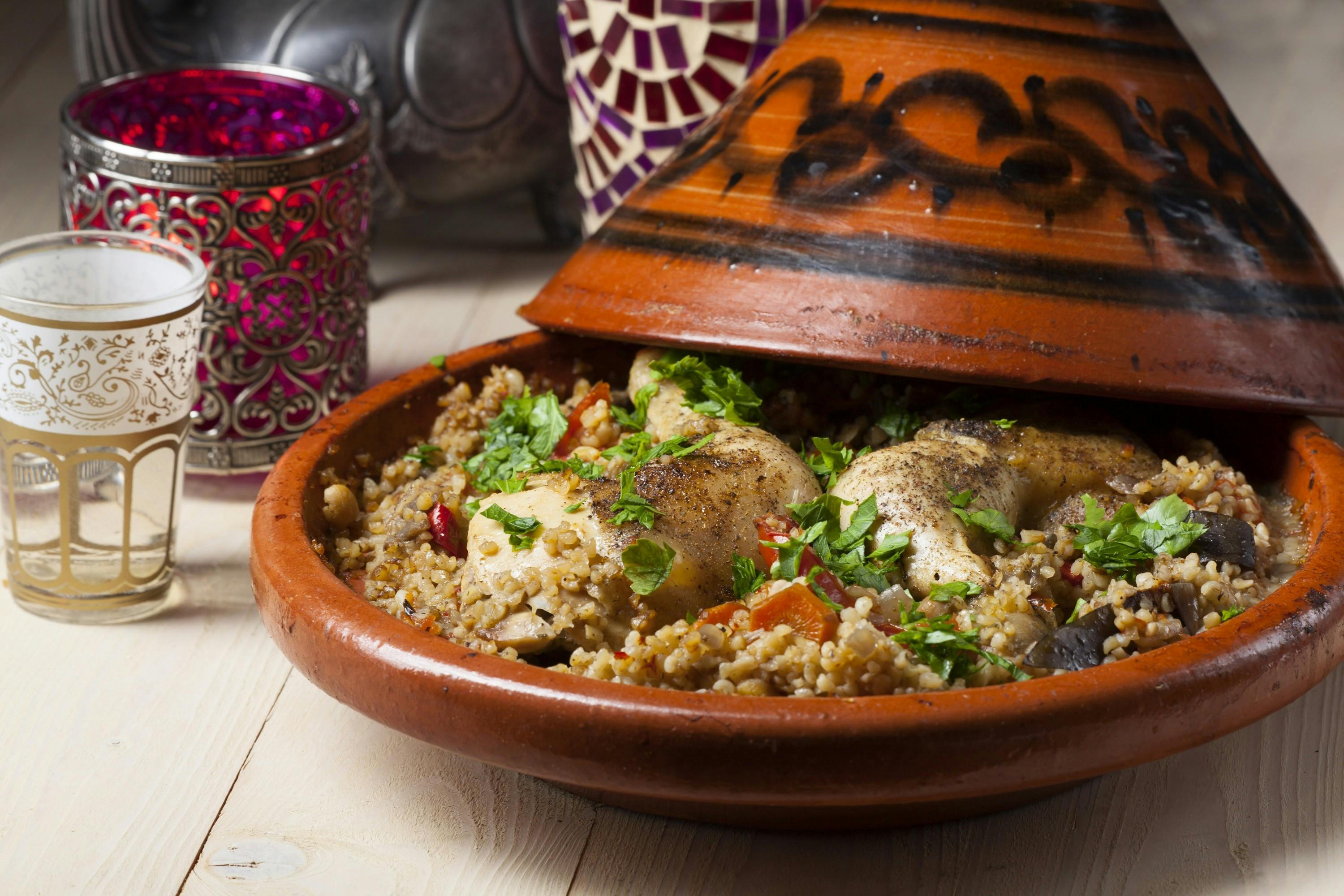 Tajine, one of Morocco's signature dishes
Finally, and in the words of Led Zeppelin's Robert Plant: "It's amazing, it's pumping, it's furious, it's anxious, it's happy and it's far more real than anything you'll ever experience in a western city. Morocco is a living, pulsating entity which is rapidly changing all the time."