It's what makes Melbourne Melbourne, and not Sydney, for example. Only here is it perfectly normal to wander down a dark alley covered in graffiti and be rewarded with one of the best bars in the city. That's the kind of surprise the laneways hold.
The reason for this is a mix of planning and happy circumstance. In the mid-80s Melbourne designed a strategy to lure residents and business owners back to its neglected center. What followed is the magical combination of city service laneways offering cheap rent and a later change in liquor licensing that allowed small bars to flourish. The rest is history. Since then there's been a proliferation of independent businesses that have been able to experiment on a small budget, leading to these creative culture pockets you won't find anywhere else in Australia.
Famed for their street art, independent bars and cafes, and also for hosting the original St. Jerome's Laneway Festival (a hugely popular indie music festival that started as 1400 people crammed in the odorous Caledonian Lane), these laneways are urban, edgy and constantly changing. Half the fun is also in the discovery. Somehow the dingier the alley, the more worthy it feels. Try it for yourself. Here are 5 of the best.
1. Hosier Lane: Street Art Straight Up
You'll know Hosier Lane by the tourists and art students straining to take photos of its kaleidoscope of tags, murals, paste-ups and stencils. This blue cobblestone pedestrian street is notorious as the home to the city's ever-evolving street art scene, and its walls feature bold, often political, visual expressions. It's so popular and embedded in the city's urban fabric now that it's the favorite photo backdrop for most local newlyweds.
Tip: Follow it up with a drink at Misty, a well-loved bar in the same lane, or some Spanish tapas at Movida around the corner.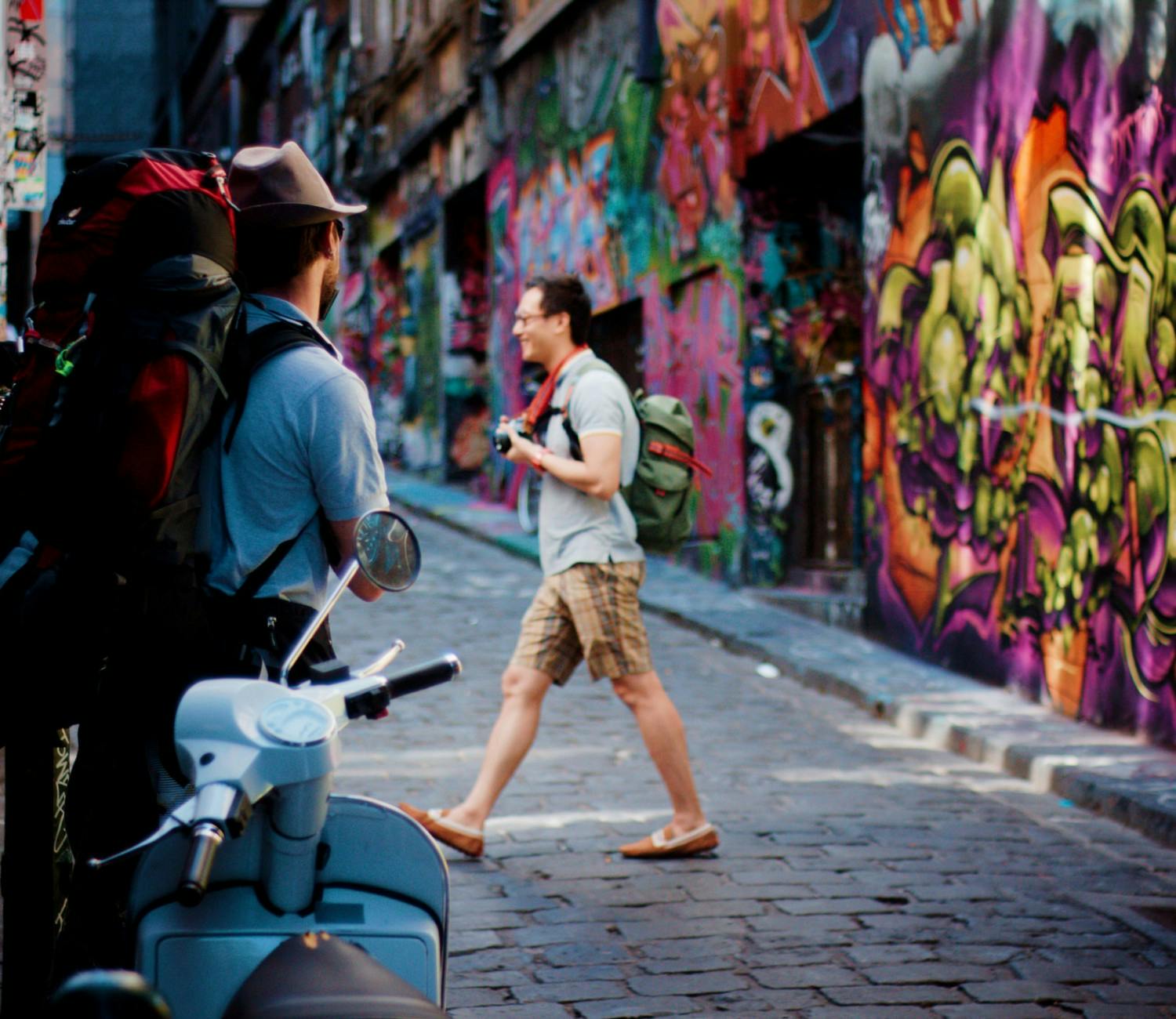 Hosier Lane, photo: SalTheColourGeek via Visualh unt / CC BY
2. ACDC Lane: Long Way to the Top
Rock n' rollers rejoice. In 2004 the street formerly known as 'Corporation Lane' was renamed in honor of Australia's rock ambassadors: AC/DC. The council vote was unanimous, because no good Melburnian has forgotten that pivotal moment in 1975, when AC/DC filmed their iconic song 'It's a Long Way to the Top' on the back of a truck traveling down Swanston Street. The laneway is also home to Cherry, the legendary rock bar Noel Gallagher reputedly wanted to buy during an Oasis tour in 2002. As expected, the laneway is covered with all your favorite rock art motifs: Flames, lightning bolts and skull babies. Most recently it's been painted purple as a tribute to Prince and his 'Purple Rain'.
Tip: If all that posing for photos Mick Jagger-style has given you an appetite head to Pastuso, the Peruvian restaurant at the bottom of the alley.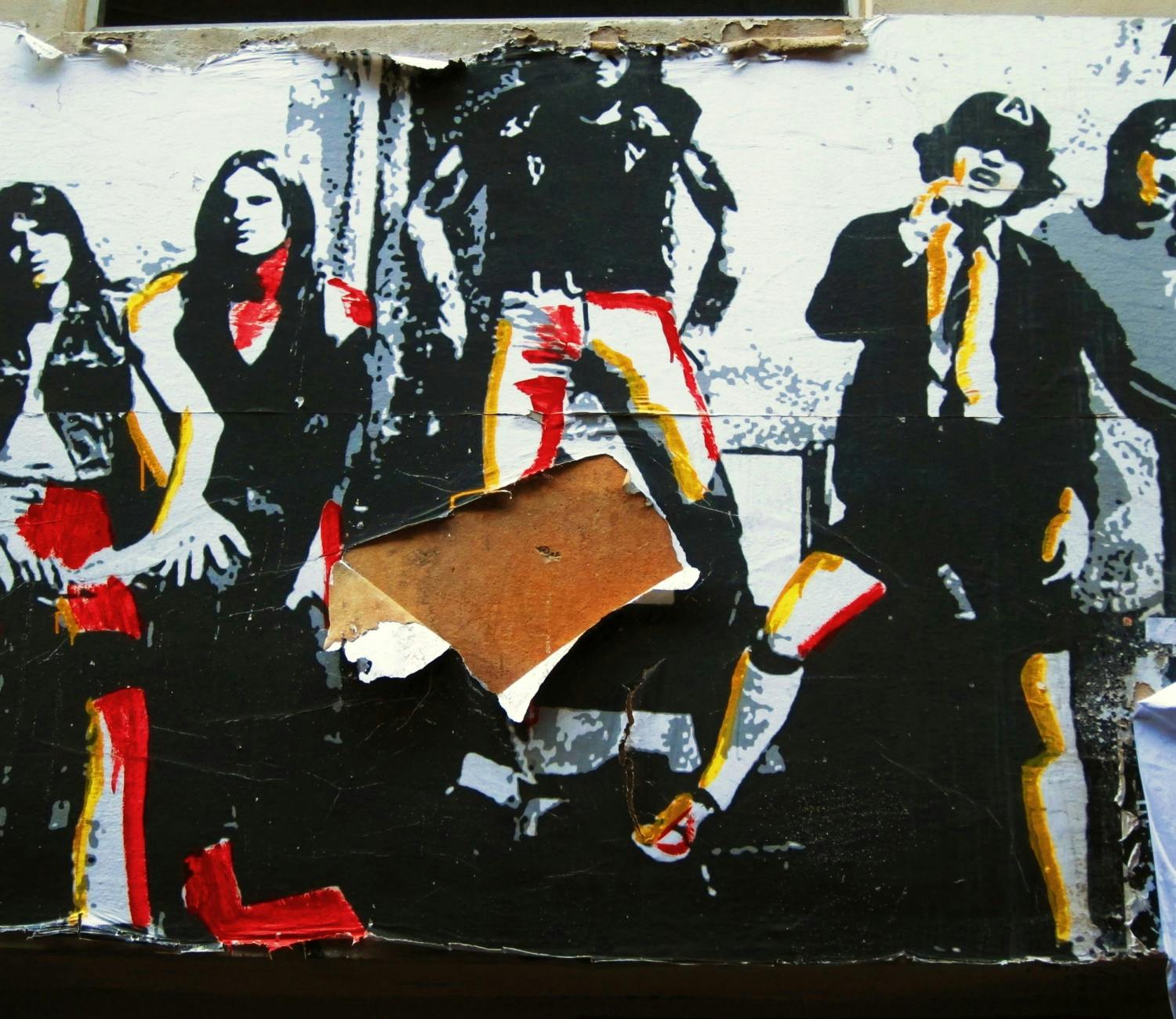 AC/DC Lane, photo: Alfred Hermida via Visual Hunt / CC BY-NC-SA
3. Croft Alley: The Science of Drinking
It starts like this: you read the sign 'Croft Alley' and then peer down a foreboding lane of graffiti and bins. You say 'Really?' to your mates 'Down here?'. And then you're walking, you turn a corner and see a huge crowd of hipsters collecting at the end of the alley. Congratulations: you've found one of the city's oldest laneway bars. Even if it's not your scene, it's worth a stop for the experience. Downstairs has the look of a vintage science lab and upstairs that of a high-school gym. Once crowded with black-clothed party goers it has a post-apocalyptic feel.
Tip: The alley is right off Chinatown so you can finish any party off with some late-night dumplings. Nearby the charmingly shabby Supper Inn is a city stalwart.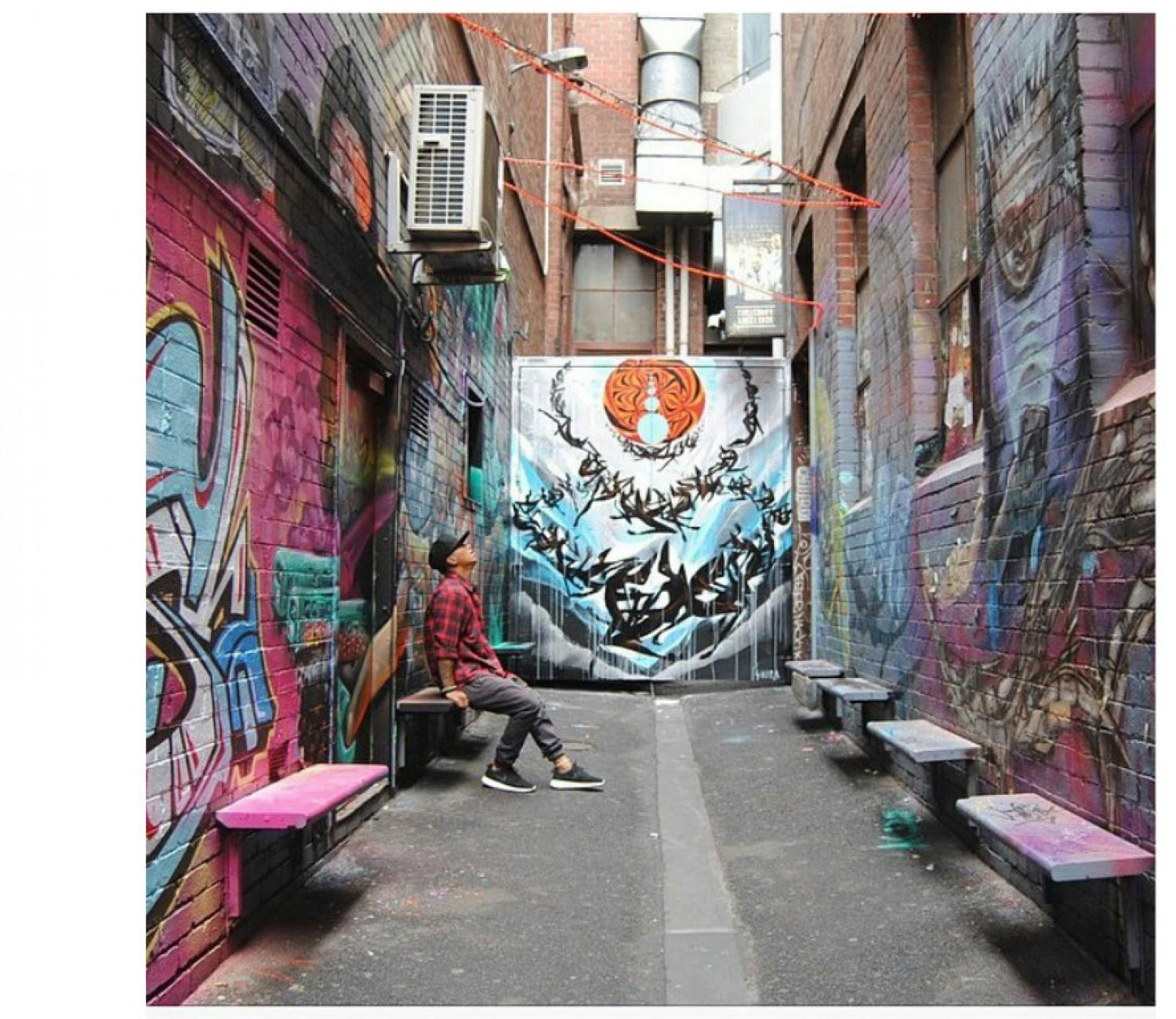 Croft Alley, photo: @henree_tvia Instagram
4. Tattersalls Lane: Hot Dogs and Cocktails
This atmospheric alley in Chinatown combines good drinking with good snacking. Begin your night at Section 8, an open-air bar created in an empty lot, complete with wire fencing and milk crates turned make-shift seating. Follow it up with a nearby offering from the same crew: Ferdydurke, home to fancy cocktails and hot dogs. The fluorescent pink sign leads you up two flights of stairs to a small, densely packed bar with a New York loft feel. That is, of course, with a few Aussie touches, such as the cheeky house rules stating: 'no dickheads' and 'aesthetically challenged must have proof of personality'.
Tip: If you want something more substantial than hot dogs try Rice Workshop at the end of the street towards Little Bourke.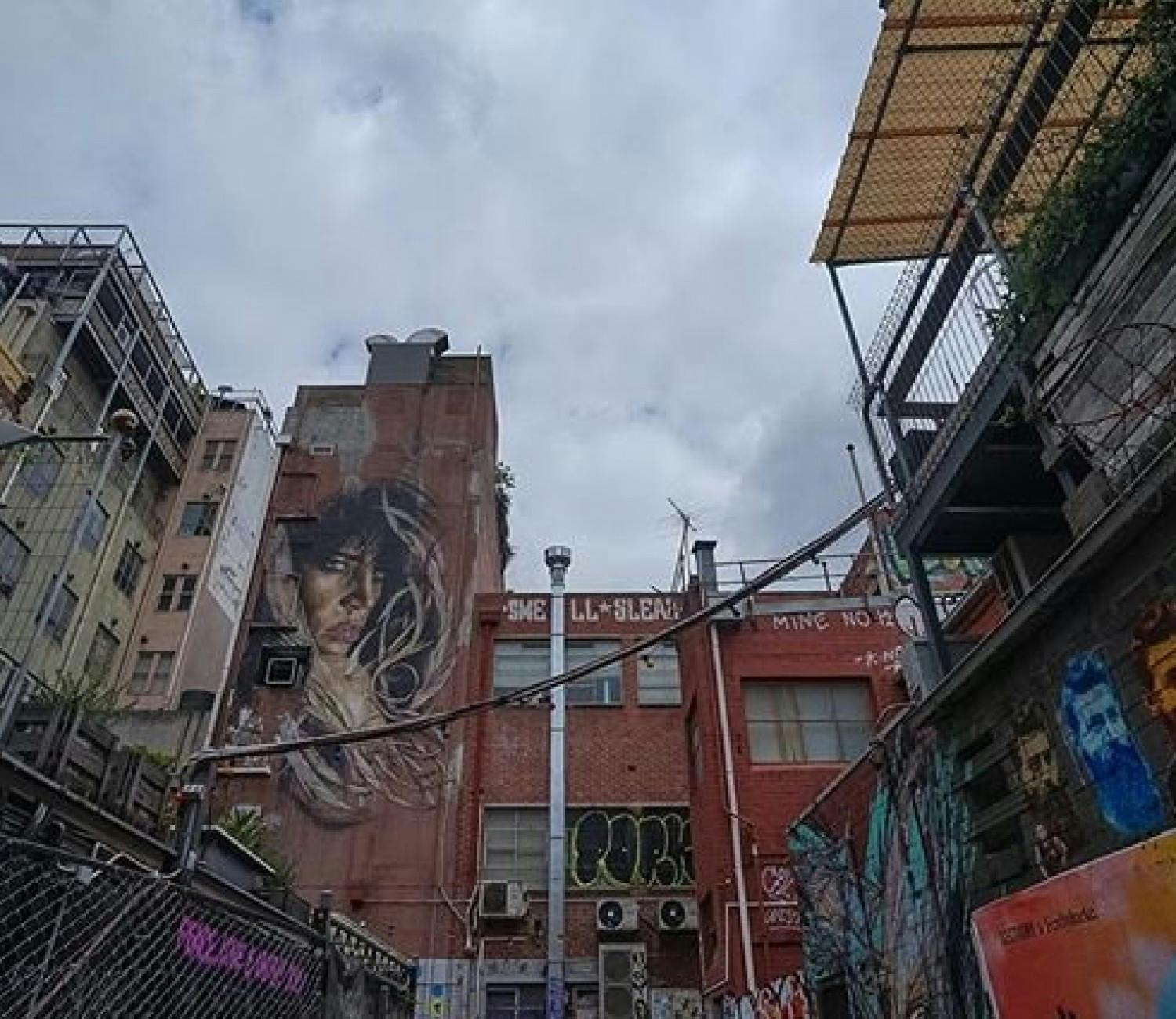 Tattersalls Lane, photo: @mister_swissvia Instagram
5. Elaine Way: Seinfeld Short-lived
Here's a laneway that's a little bit different and unfortunately was entirely too short lived. It popped up overnight in Fitzroy, in the wake of a local Seinfeld resurgence that saw the opening of two themed bars based on the show (George's Bar and Larry David's). It's a street art tribute to fictional character Elaine Benes, featuring her in a wacky dress doing her infamous bad dancing. Too bad it's currently been so plastered over with posters that only a small square of her face remains.
Tip: Seinfeld fans don't despair. Head to nearby George's Bar and you'll find all the memorabilia (like the Frogger game) and kooky fan art you've been looking for. Scrawl your favorite George quote on the wall and the moment is complete.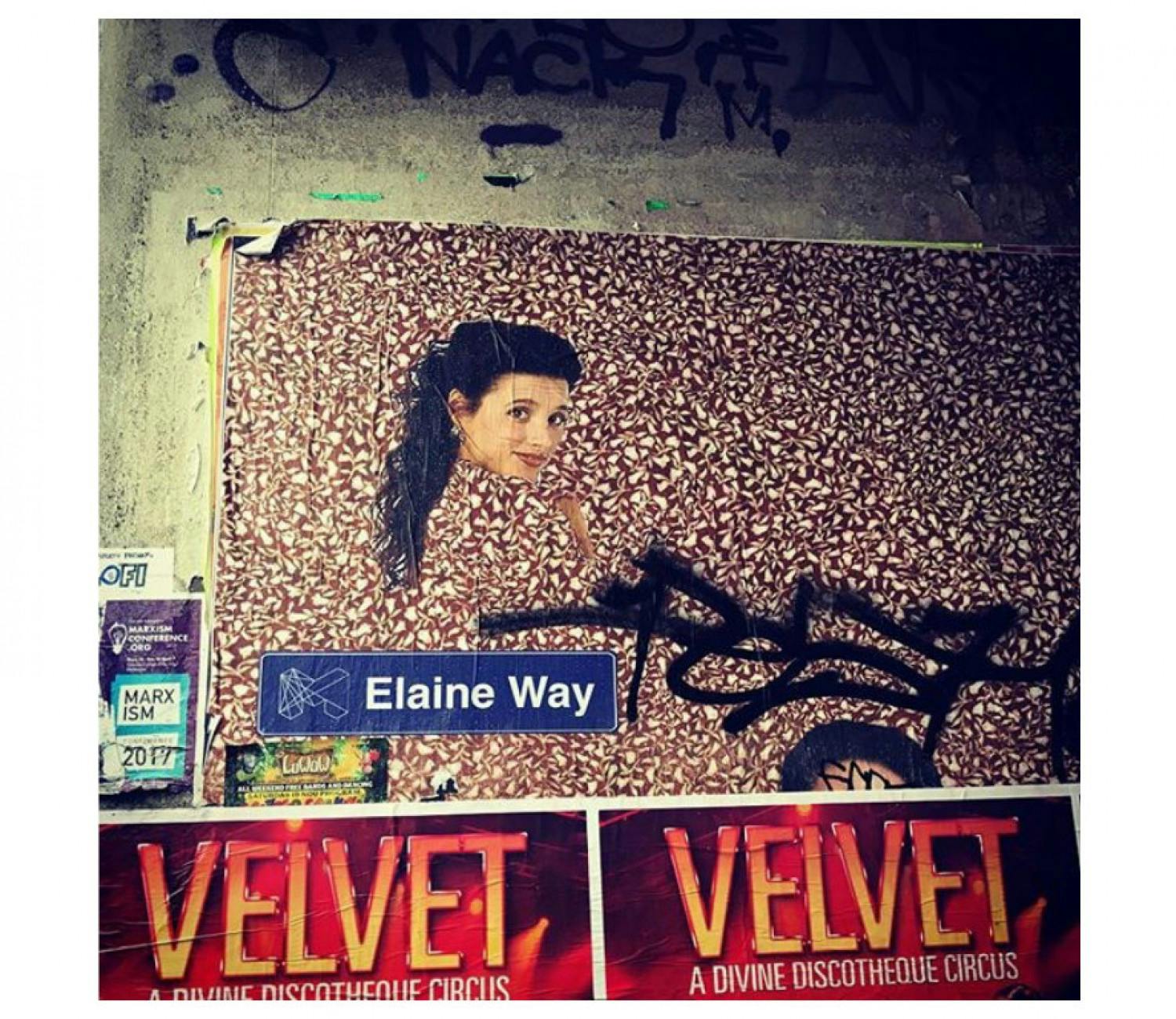 Elaine Way, photo: @cschwimm via Instagram
Cover Photo credit: avlxyz via Visualhunt.com / CC BY-SA