Monumental is probably the word that best describes the Mexican capital, not only in architectural or historical terms, but also for its culture and physical vastness. We recommend exploring it through its individual districts.
Centro historico
Listed as a UNESCO World Heritage site, this is the district where Mexican history was made. Vast Zocalo Square has witnessed most of the crucial events and has the country's giant flag flying at its center. A place of both rebellion and unity, the square is located right next to the Mexican Cathedral (Latin America's largest church) and the National Palace, which hosts Diego Rivera's finest frescoes.
The journey through time continues with a visit to Templo Mayor and its museum of pre-Columbian Aztec culture. Further west, you head to the elegant Palace of Fine Arts and its park before climbing to the top of Mirador Torre Latino to discover a stunning view of the city, dominated by the Popocatepetl. Finally, enjoy some local folklore at Garibaldi Square, the place where mariachi bands come together!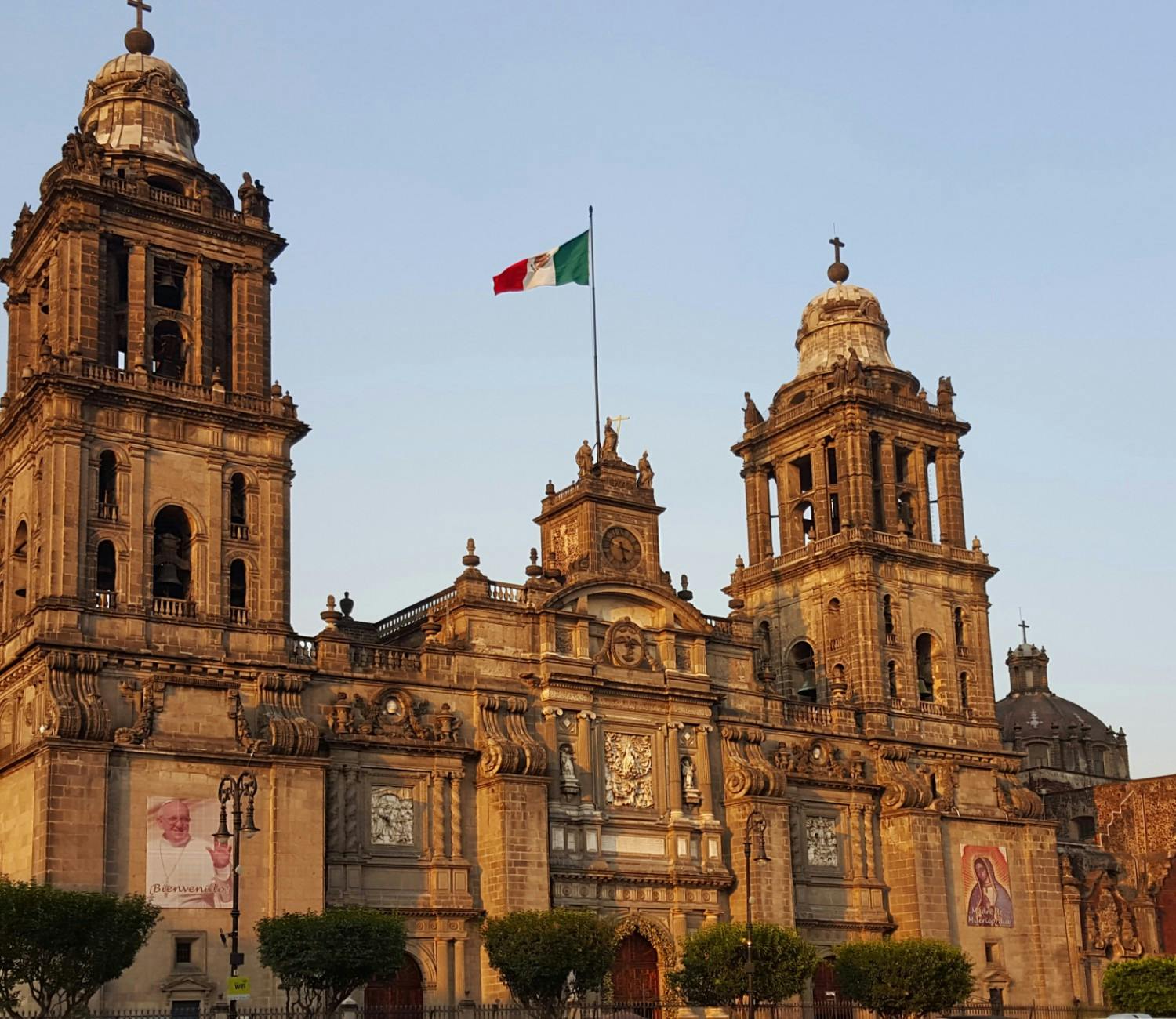 Centro histórico, Photo credit: Blok 70 via Visualhunt / CC BY
Polanco chic
Every capital has its upscale district. In Mexico City, Polanco has a sophisticated ambience with its colonial buildings and pleasant green streets named after writers such as Alexandre Dumas, Lafontaine and Homer. Polanco has a distinctly European spirit and seduces visitors who are looking for an afternoon shopping spree or a drink on one of the district's popular terraces. Luxury and the hottest fashion brands sit alongside art galleries, elegant restaurants and exclusive hotels. For an extravagant experience, book a table at Pujol – one of the world's finest restaurants and the pride of the city – where you can enjoy the bold and modern Mexican flavors created by Chef Enrique Olvera.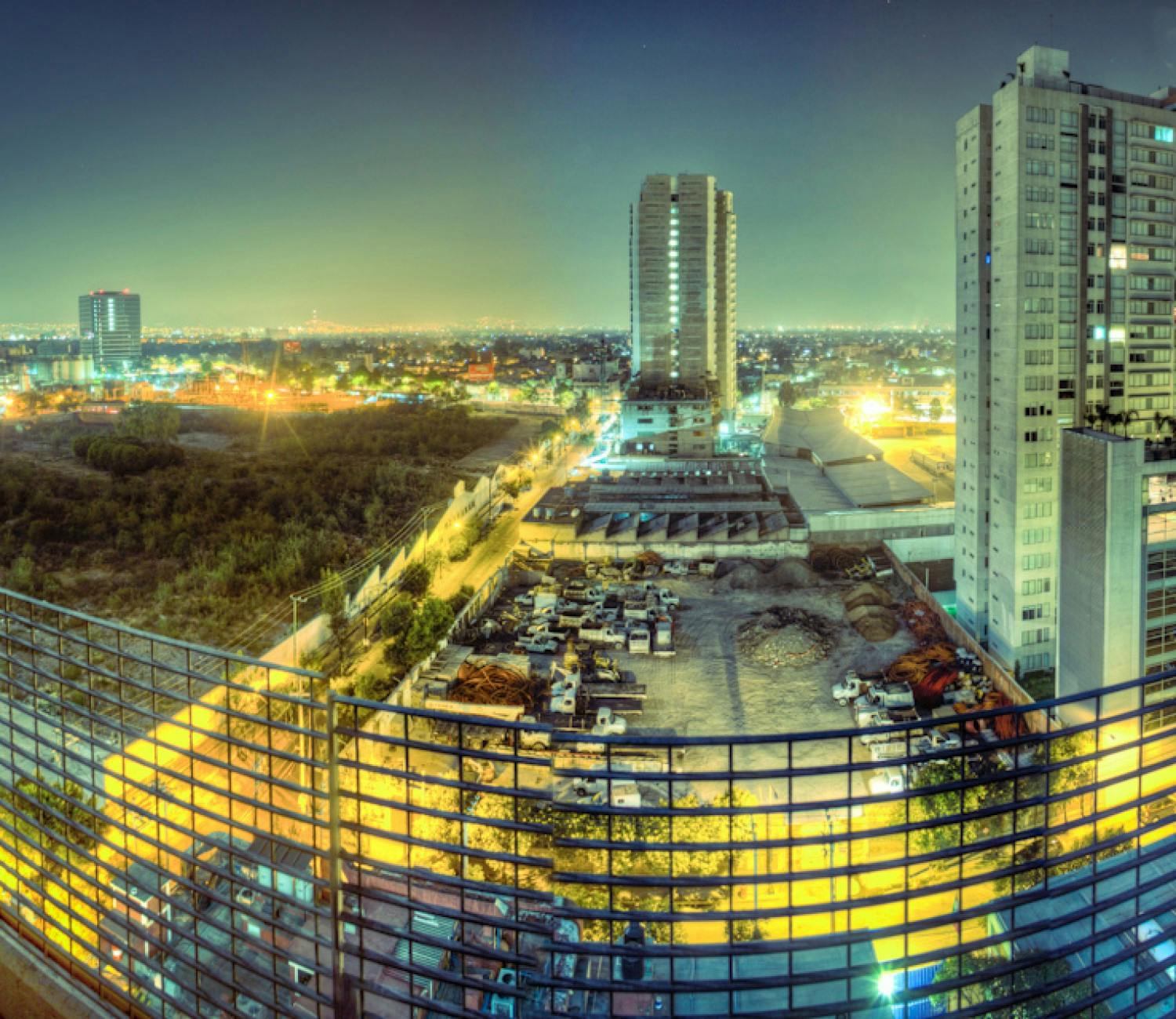 Polanco, Photo credit: Carlos Adampol via VisualHunt.com / CC BY-SA
The 'villages' of Coyoacan and San Angel
If Mexico City has a heart, it beats in Coyoacan. A wind of freedom blows through this beautiful district, which is criss-crossed by colorful alleys teeming with art students and intellectuals. You'll enjoy strolling through the markets, talking to the craftsmen and being surprised by street performances. Not to be missed is La Casa Azul: Frida Kahlo's and Diego Rivera's famous home.
San Angel, the city's Bario Magico, has also managed to preserve its provincial charm thanks to its gardens and azulejo facades. It's an especially vibrant sight during the famous flower market. This is also the area you should visit during the fascinating Fiesta de los Muertos on 1-2 November. Don't miss El Carme, a beautiful ancient Dominican convent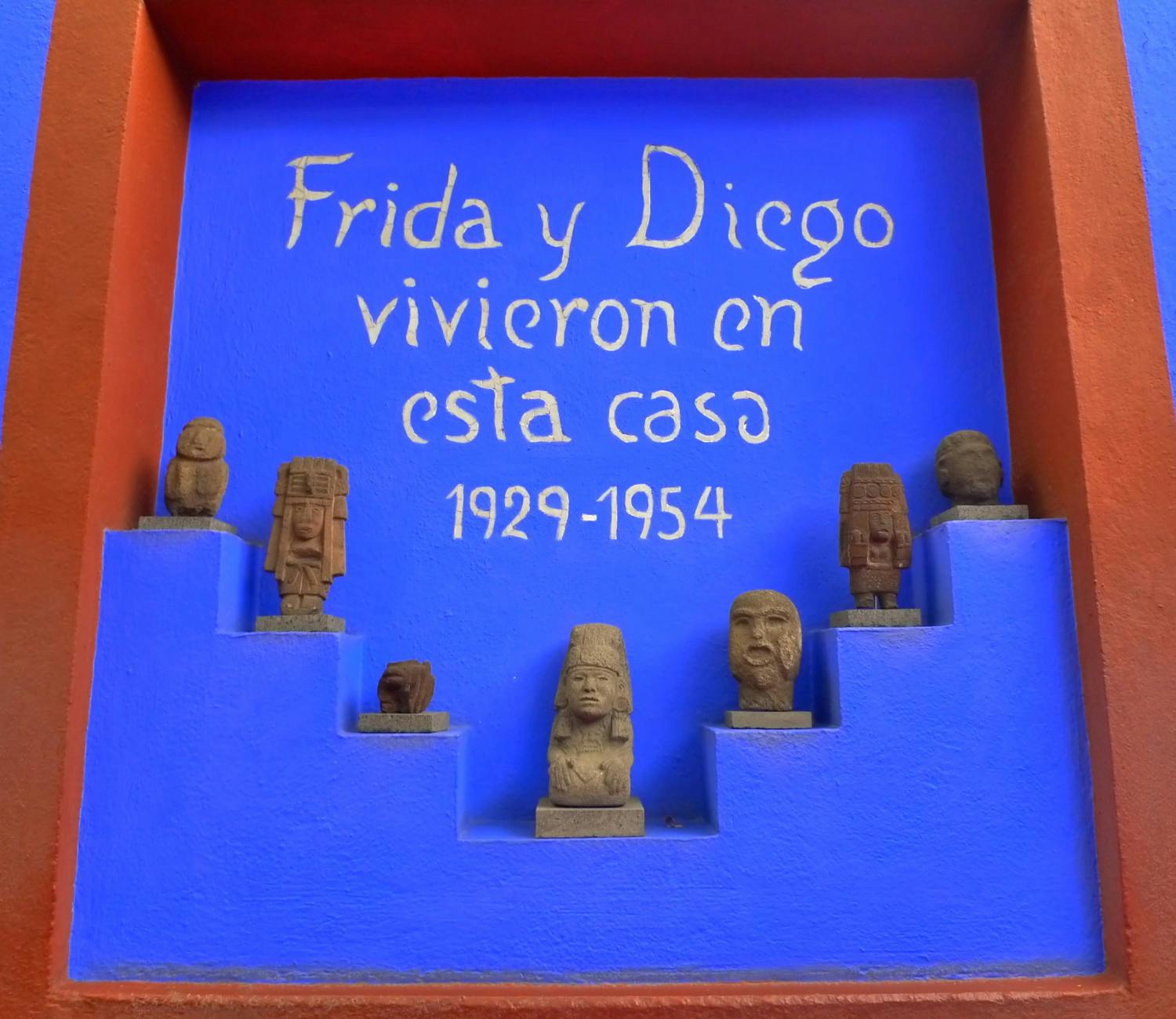 Casa-Museo Frida Khalo, Photo credit: bonus1up via VisualHunt / CC BY
Stay connected in Roma and Condensa  
Hipster-ish, multicultural and festive, these districts are found in the city's western parts. The cafés and restaurants are always full of young Mexicans who spend their time enjoying life. After dark, the cervecerias and cocktail bars are full of customers. Roma and Condensa have a bohemian spirit and a relaxed atmosphere that makes them safe and inexpensive locations to go out to or to stay during your time in the capital. A walk through Parque España will amuse you with its unusually large number of dog-sitters.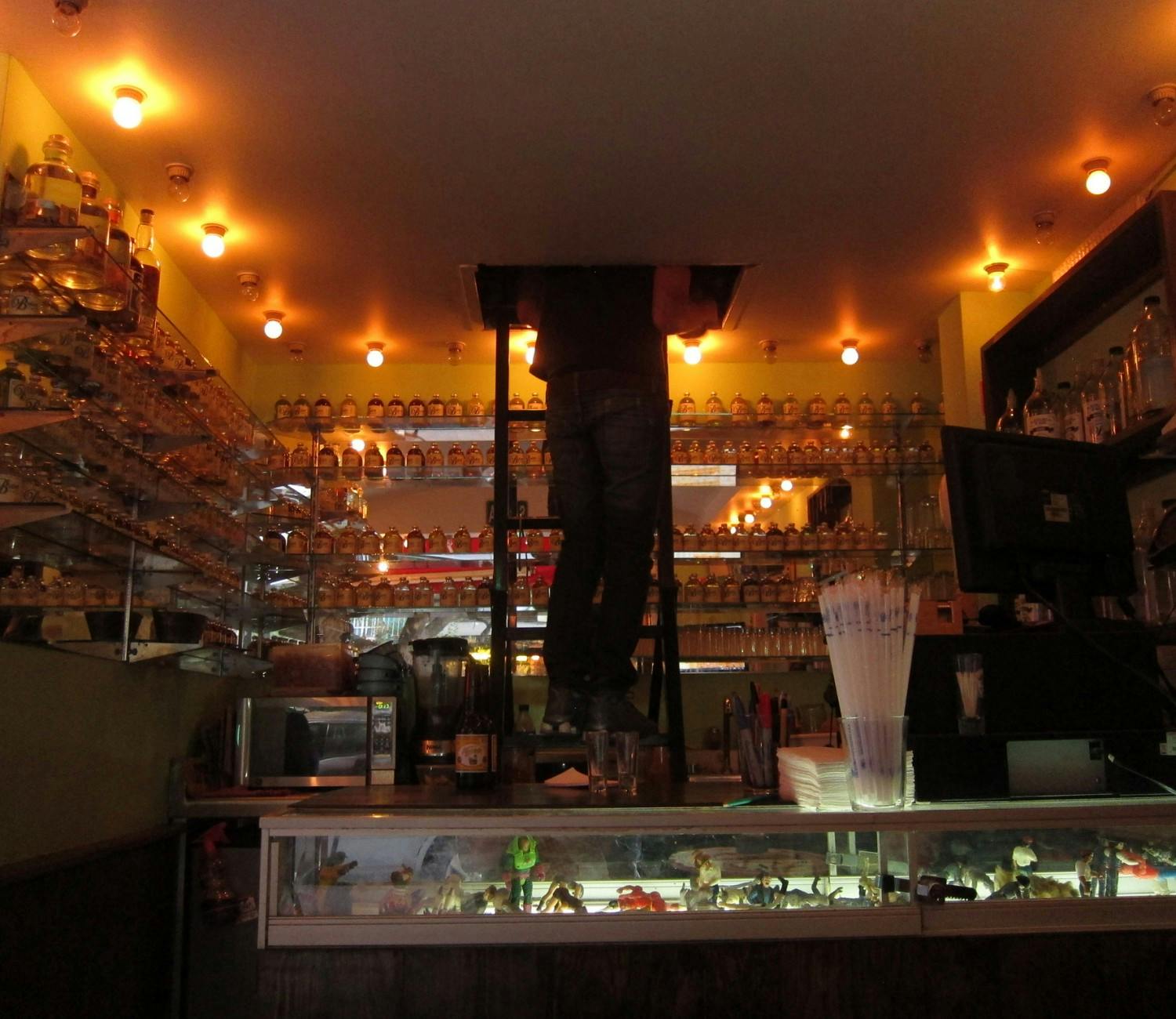 La Botica Mezcaleria, Photo credit: loppear via Visualhunt / CC BY
Chaputelpec – the green lung
This is where the locals, known as Capitalinos, come to get some fresh air and soothe their souls. A true oasis of greenery, Chapultepec is almost 650 hectares dedicated to nature and art. There's a botanical garden, lakes and a zoo, as well as theaters and several museums. Chapultepec Castle is a former imperial mansion on a hill and famous for its its Siqueiros frescoes. The park's gem is the National Anthropology Museum, dedicated to the country's pre-Hispanic civilizations. Every day at the entrance, you can watch the dizzying ritual of the Voladores de Papantla, an ancient high-flying performance not to be missed under any circumstances!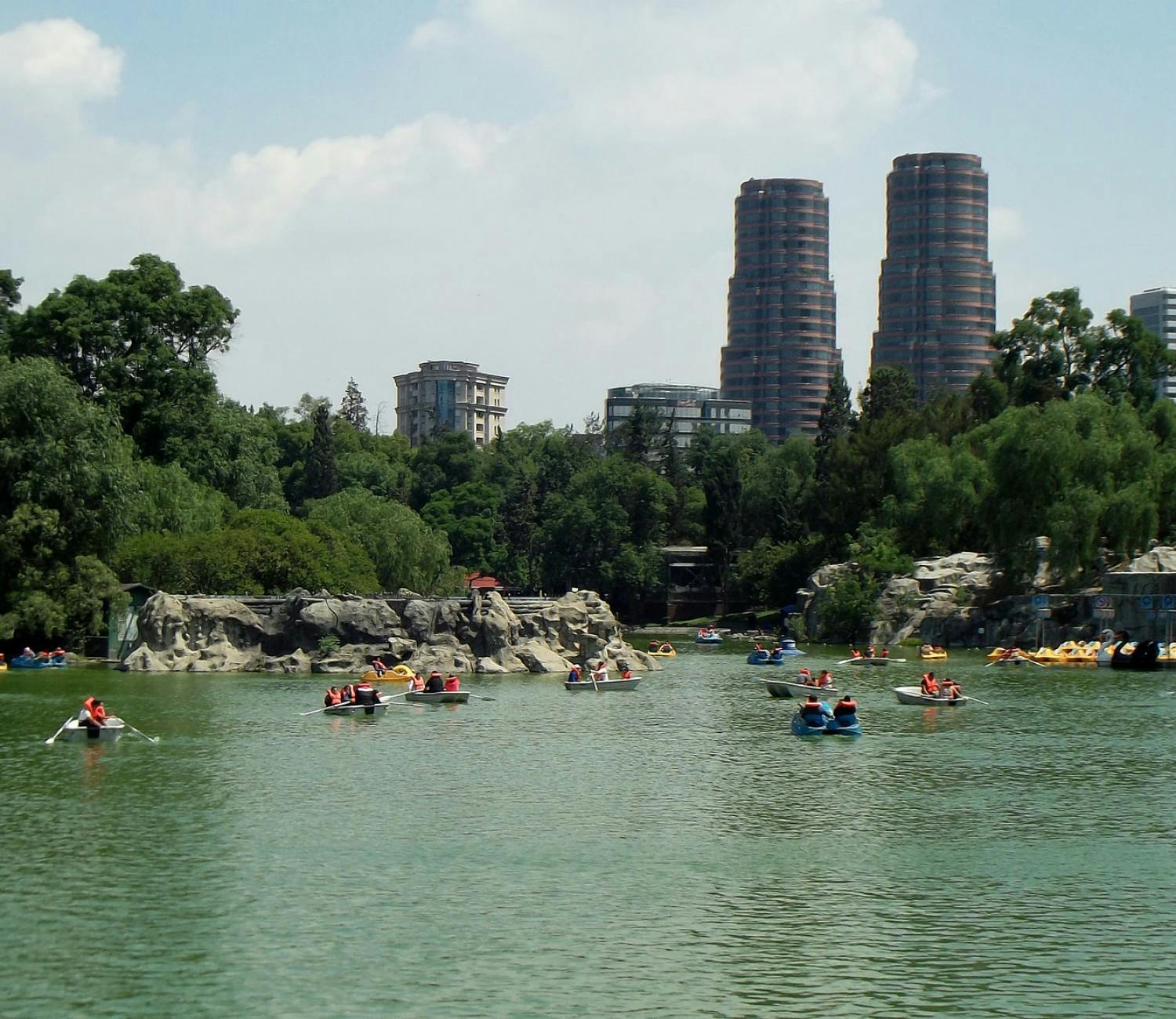 View of the lagoon and the Twin towers from Chapultepec, Photo credit: luisjromero via Visualhunt.com / CC BY
Cover Photo credit: kc_aplosweb via Visualhunt.com / CC BY-SA