Summer is here! We're not the only ones who like to take our work outdoors once the warm weather hits. Artists do, too. Musement has rounded up five must-see outdoor art exhibits on both sides of the pond this summer.
Summer is here and we Northern hemisphere dwellers embrace every opportunity we can to spend time outside. Sidewalks, parks, beaches, lakes and hiking trails are stuffed to the brim with people enjoying glorious weather, soaking up some sun, channeling their inner adventurer or just partaking in some good old fashioned relaxation.
Also exciting about this time of year is that prominent artists showcase their work al fresco choosing the backdrop of the great outdoors, Mother Nature, a famous landmark or an urban park over that of an ordinary museum wall to showcase their work.
June 18th marks the official opening of the Floating Piers on Lake Iseo in Italy so in its honor, we have rounded up five not-to-miss outdoor art exhibits you can catch this summer, Floating Piers included.
Environmental sculptor Christo presents his first installation since 2013: the Floating Piers over Lake Iseo in Lombardy. Comprised of a three-kilometer long shimmering yellow fabric that connects the mainland town of Sulzano to the islands of Monte Isola and San Paolo, the Floating Piers let visitors literally walk on water to complete a route that is usually accessible by boat only.  Safety first: there will most certainly be volunteers on hand to assist in case anyone falls into the water.  Through 3 July; 24/7.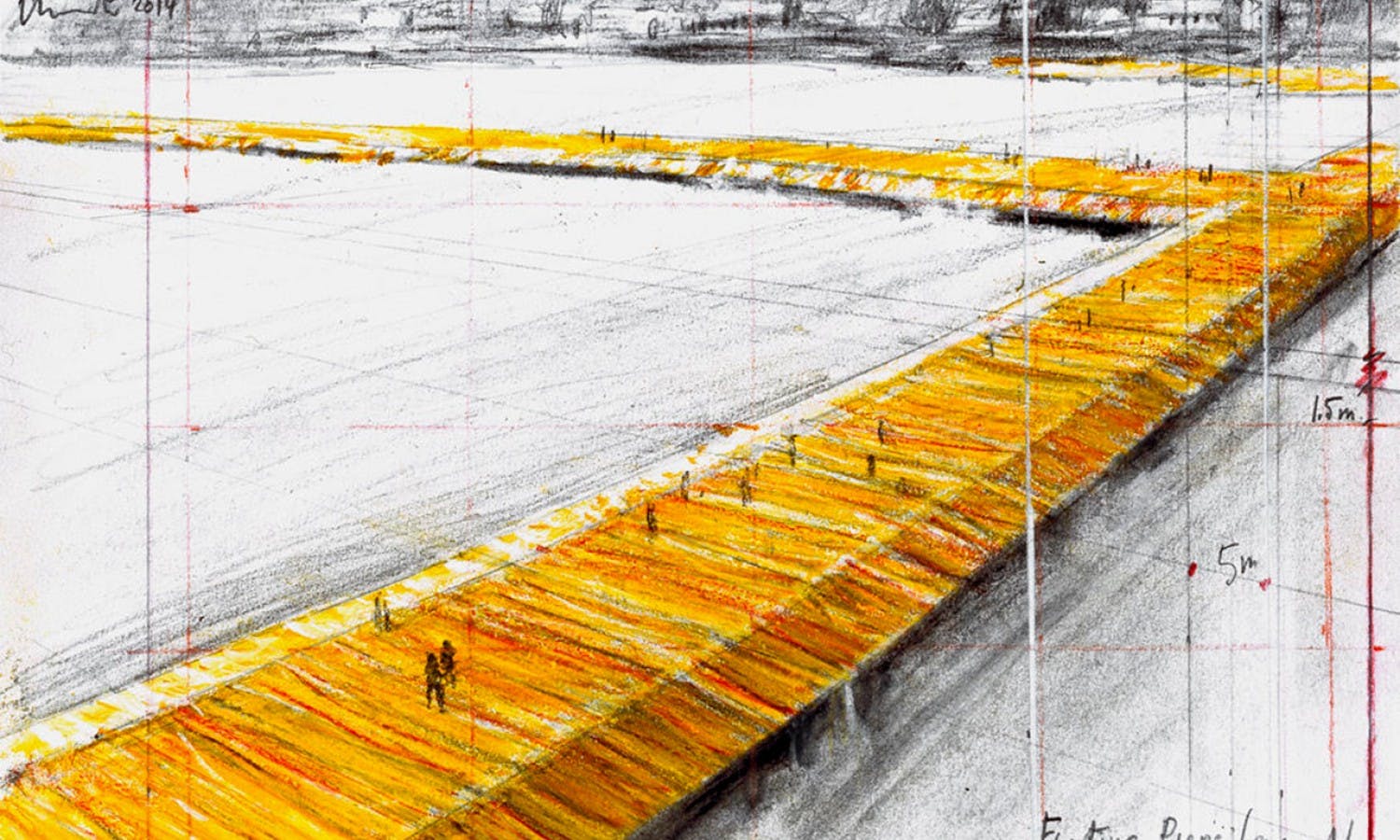 Lake Iseo Christo's "Floating Piers"
Danish-Icelandic artist Olafur Eliasson is displaying a series of both indoor and outdoor sculptures at Versailles this summer, the most eye-catching being Waterfall in the estate's Grand Canal.  From certain angles the magnificent, towering installation appears to be cascading from out of midair.  While visiting the grounds, don't miss the artist's Fog Assembly and Glacial Rock Flower Garden.  If you venture inside, you'll find five of Eliasson's mirrored works. Through 30 October. Tuesday to Sunday: 11.00am -12.30pm; 3.30pm-7.00pm.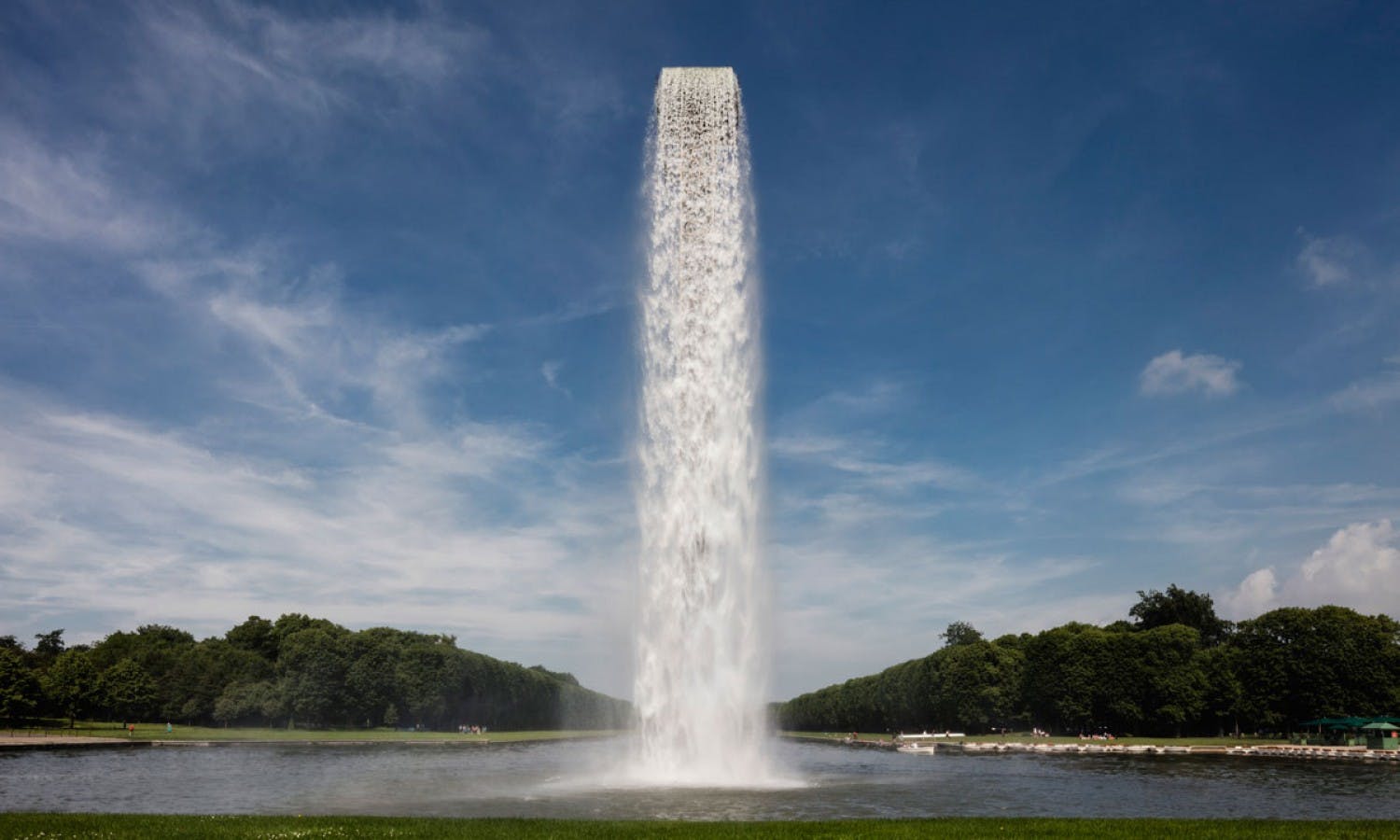 Waterfall, Palace of Versailles, 2016 Photo: Anders Sune Berg
As part of the Metropolitan Museum of Art's fourth annual Roof Garden Commission, British artist Cornelia Parker has built Transitional Object (PsychoBarn), which bears a strikingly similar appearance to Norman Bates's home in Alfred Hitchcock's Psycho, a structure fittingly inspired by Edward Hopper's The House by the Railroad, an artwork that is part of the Met's permanent collection. The Met rooftop is one of summer's best places to imbibe and this year, the unsettling new addition to the city skyline makes for a view to remember. Through 31 October. Sunday- Friday: 10.00am – 4.30pm; Saturday and Sunday: 10.00am – 8.15pm.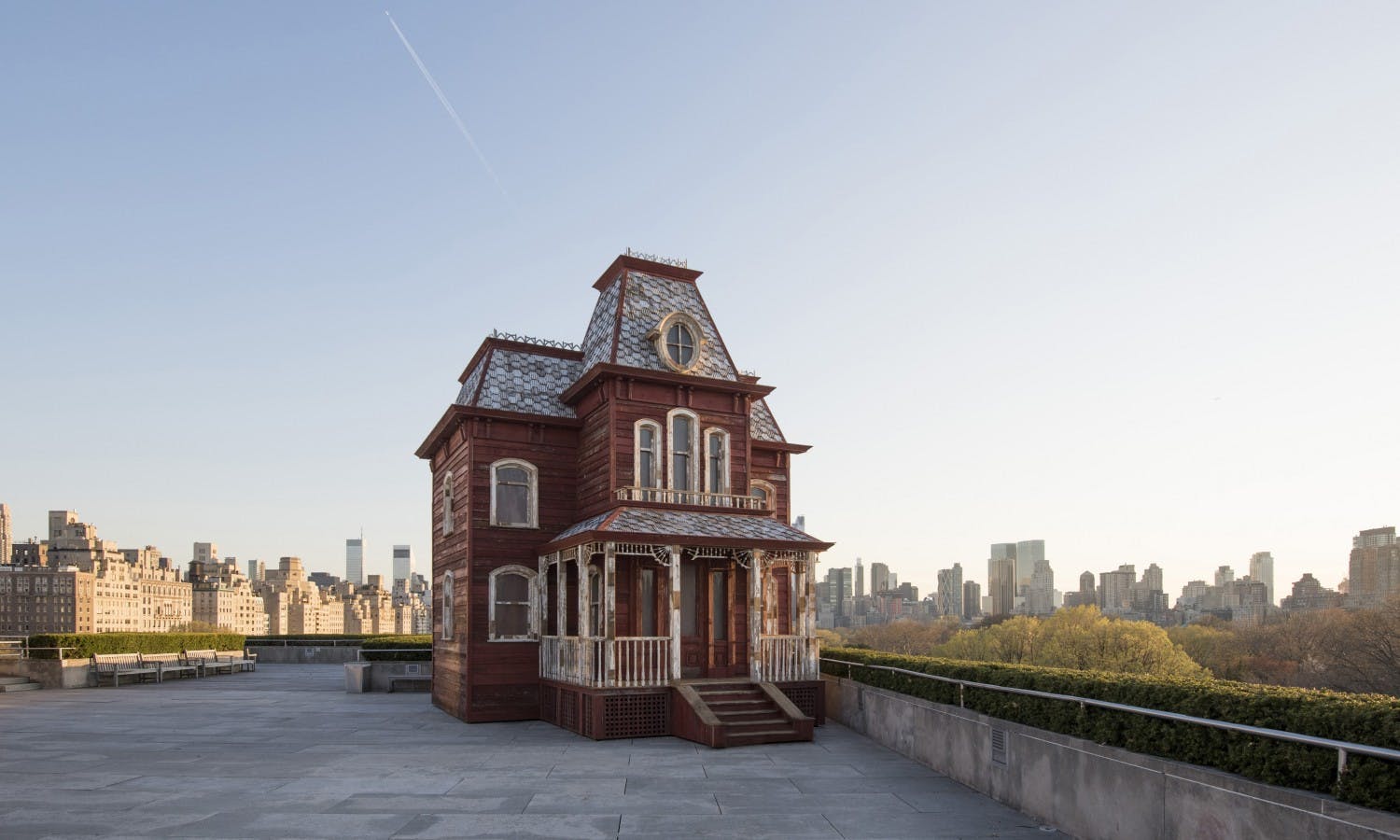 Photographed by Alex Fradkin, Photo courtesy the artist.
The Bobbing Forest is the brainchild of the Mothership art collective who decided to plant 20 trees from the city's tree bank in recycled buoys in the Rijnhaven basin, an unused section of the city's famous harbor, as an effort to add some more greenery to the urban space. Artist Jorge Bakker's In Search of Habitus, which featured an aquarium filled with bobbers that grow small trees, served as the inspiration for this installation which was live in March. Rijnhaven basin in Rotterdam's harbor; 24/7.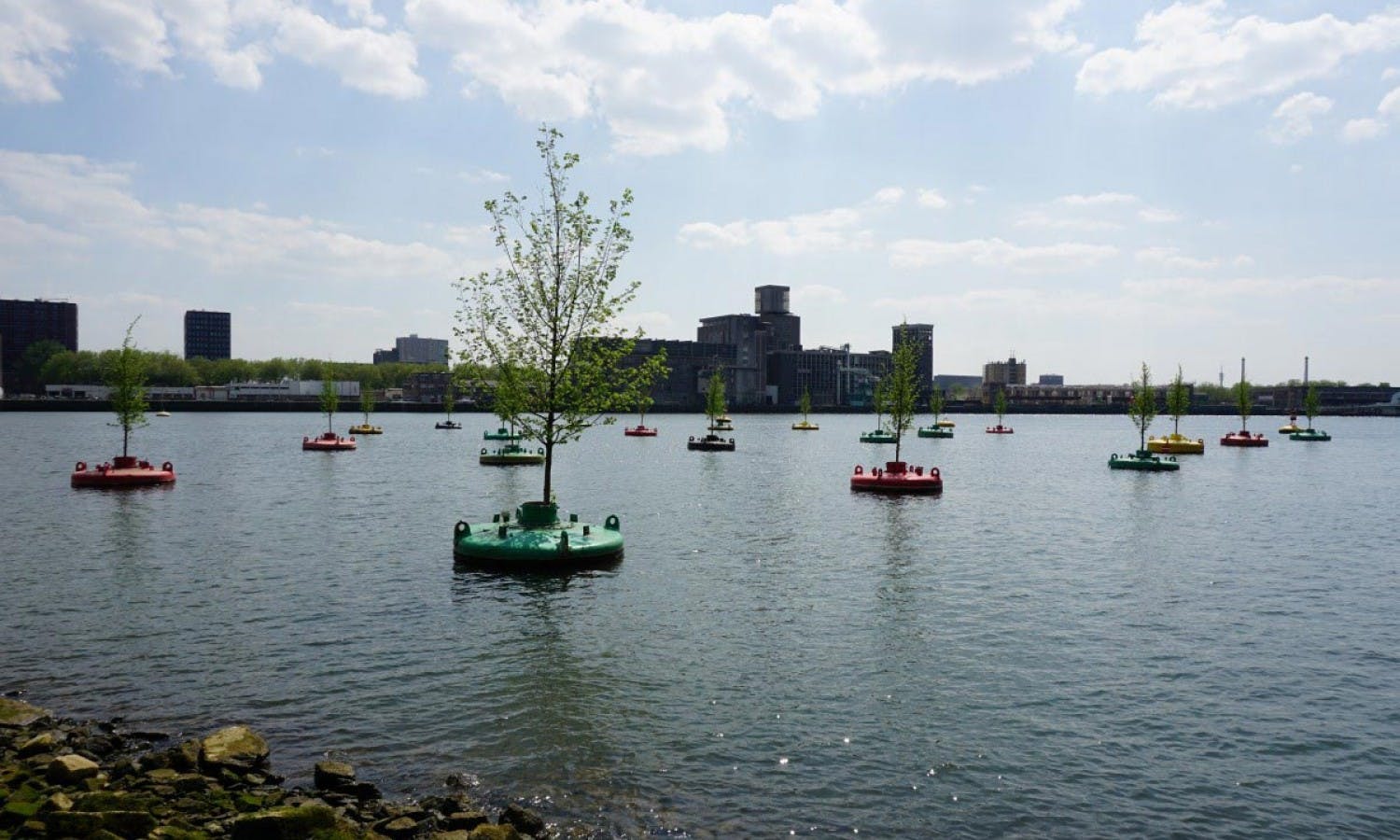 Bobbing Forest
Serpentine Gallery Pavilion, London
For the last 17 summers, the prestigious Serpentine Galleries in Hyde Park has commissioned an architect to create its summer pavilion. Danish architect Bjarke Ingels recently debuted his brilliant "unzipped wall" made from stacked fiberglass boxes that serve as his version of this London summer institution.  Taking a spin around the striking structure, reveals a series of different shapes, sizes and shilhouttes, and is guaranteed to bedazzle visitors. Inside, you'll find a café as well as a performance space for artists. Through 9 October.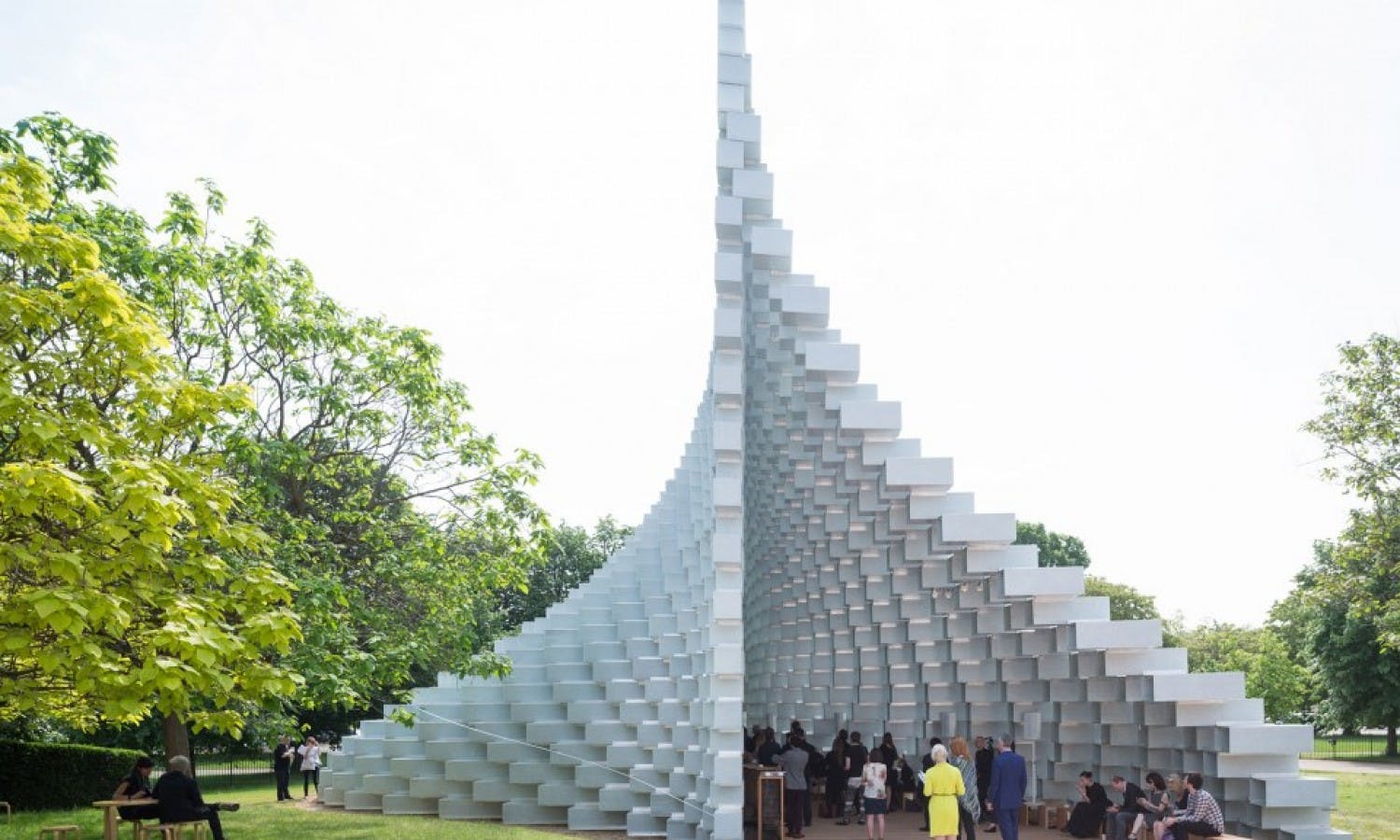 Serpentine Gallery Pavilion