To sweeten your Monday we interviewed Cecilia Tessieri, Maitre Chocolatier and founder of Amedei Chocolate
I've never loved candy, I've always been a chocolate person. For this reason, when someone tells me, "I don't like chocolate," I'm always surprised and a bit confused as if they were talking to me in a language I don't understand. I can't believe that anyone could not love chocolate's smooth and velvety texture, its sweet but neat flavor, its fragrance as enveloping as a hug, and its essence, so precious and at the same time so simple.
John Milton said, "Biochemically, love is like eating large quantities of chocolate," so I think that by extension, creating chocolate is an act of love towards the world.
And that's precisely what Cecilia Tessieri, Maitre Chocolatier and founder of Amedei Chocolate, has been doing since 1990 when she started by opening a 150-square-foot praline factory. Since then, her search for the rarest and most valuable cocoa seeds in the world has never stopped, enriching her precious creations and making Amedei a company of excellence with high profile customers throughout Europe, United States, China, and Japan.
In this interview, she reveals the secrets of her world: the world of chocolate.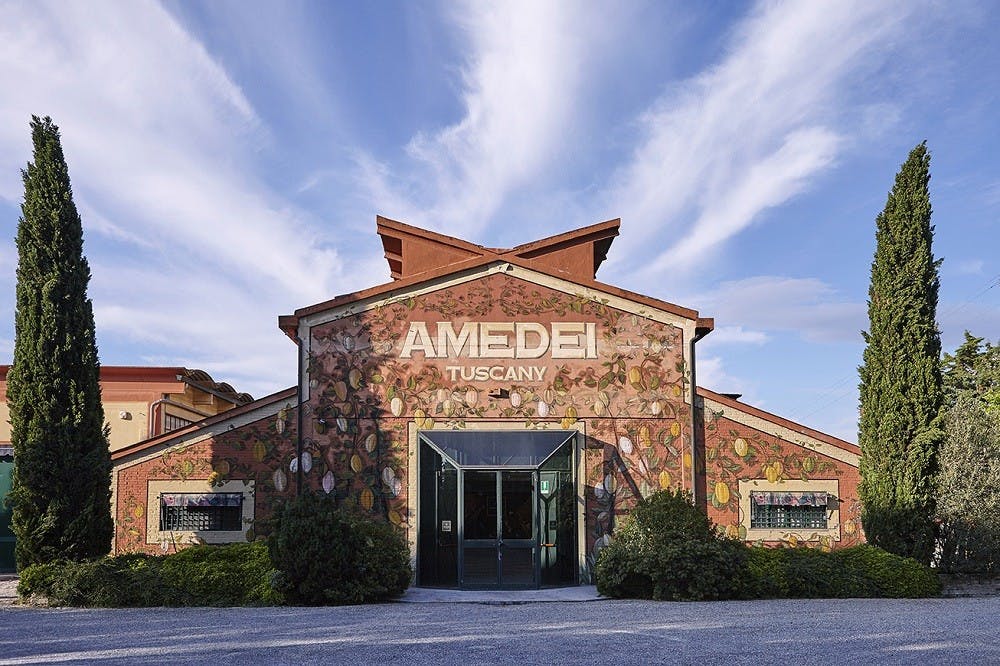 Amedei Chocolate, a gem in the Tuscan hills
1. How and when was your love for chocolate born?
Chocolate has always accompanied me in life since I was a little girl. I loved chocolate like every kid, but 26 years ago I decided to make it my career. I went to Switzerland with my parents and during this trip, I realized that there was a handcrafted chocolaterie in every small town we visited. This made me want to try to create something different, and start producing chocolate in Italy uniquely to what was happening at that time, when the market was shared only among big companies and the choices for consumers were divided only between milk chocolate and dark chocolate.
2. What inspires you when you have to create something new?
With each passing year we all grow and change, and for this reason, my sources of inspiration are constantly evolving, but my main inspiration comes from my travels, whether for business or pleasure, coming into contact with different cultures and with people and with habits different than mine, these encounters always inspire new ideas.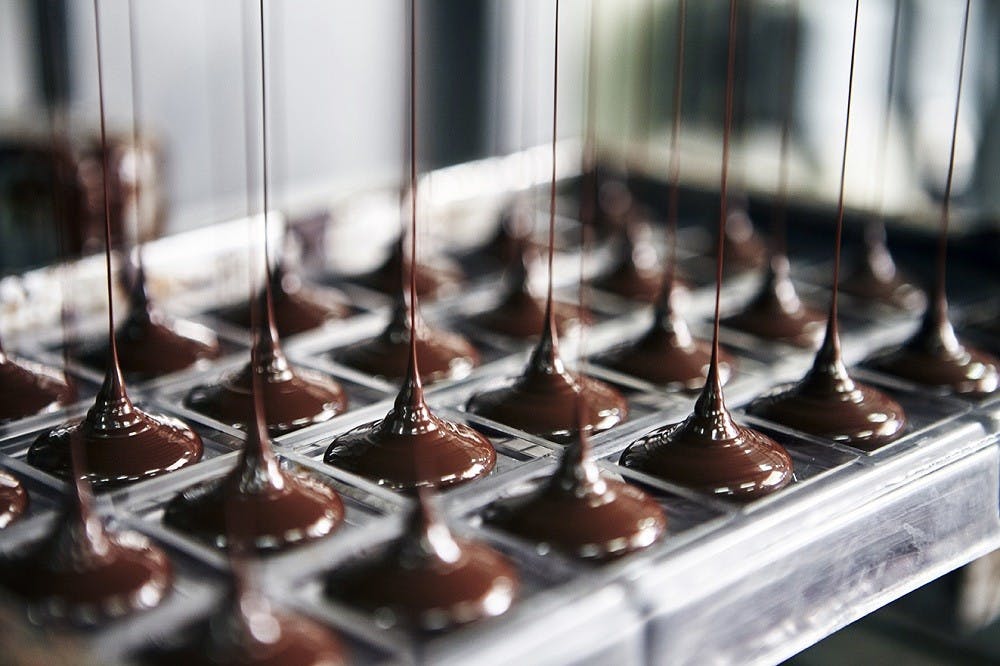 The moment of creation
3. What has it meant to be the first female maitre chocolatier in the world? What has been the difficulty of asserting yourself in a purely male world, such as that of chocolate?
When I started this job I almost didn't realize that the female presence was so scarce in the chocolate world. I was very focused on learning and doing my best. I started working alongside older men who were initially wary of me because I was a 23-year-old girl who wanted to do this job. However, their distrust became confidence when they realized that I was serious about it, and I was committed to giving body and soul to what I did, just like they were. When a woman works hard and doesn't set limits for herself, she can get wherever she wants to. To even work better than men in male-dominated fields, or in those fields generally considered "men's business" because of the physical effort that it is required.
4. What are you trying to transmit through Sensory Experiences in the Company?
With our Esperienze Sensoriali (Sensory Experiences) we try to make people understand more about the world of chocolate, how we work with it, and why Amedei is so loved all over the world. We also strive to express love because, for me, chocolate, first of all, is love. It is a sweet product with which we treat ourselves, we give it as gifts to the people we love and gladly share it with them. You can, therefore, conclude that the Sensory Experience is discovering – or rediscovering – yourself to be in love with chocolate.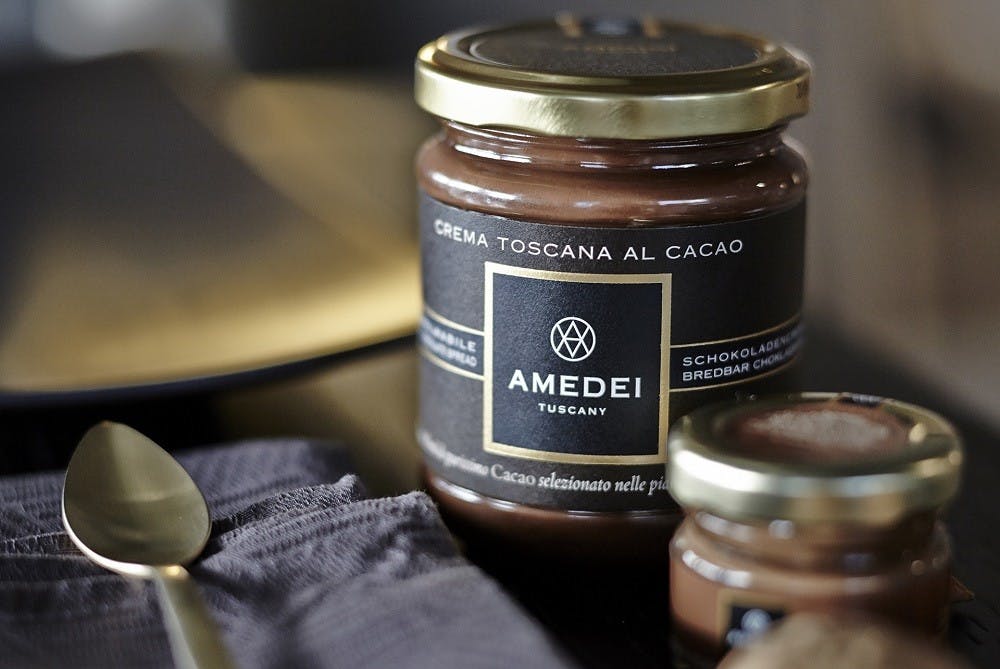 Amedei chocolate
5. In your opinion, what is the reason for Amedei Cioccolati's worldwide success?
There are many reasons, but the main one would have to be the combination of excellent raw materials and the process they go through. It may seem desirable, but if the processing of raw materials is incorrect, they cannot come out best. It is also important to be avant-garde, to carry out continuous research, both to facilitate the technological evolution of machinery and to be able to maintain old machines wherever needed.
6. Tourists visit Tuscany attracted by breathtaking landscapes and great wines; how do they express their emotions when they discover such great-tasting chocolate?
Over the last few years, chocolate has undergone great reevaluation, it's no longer considered the "Cinderella" of sweets, and can be loved and sought after just like a great wine. Foreign tourists visiting Tuscany to discover their culture, landscapes and products are travelers who know how to recognize quality and that's why they also visit Amedei Cioccolati; they want to fully immerse themselves in the Amedei world, they love to discover this aspect of Tuscany which many people still ignore, and often they are moved to tears when they taste our chocolate. Their way of approaching our chocolate fascinates me every time.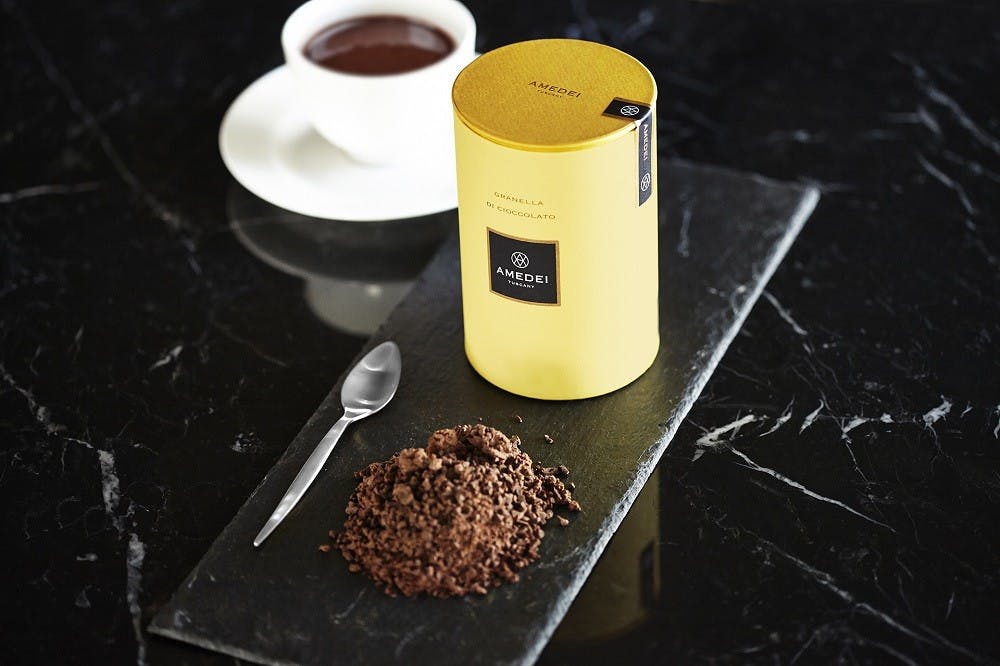 Amedei Chocolate in a Cup
7. What is your favorite chocolate?
In general, my favorite chocolate is that which possesses quality – which is always good – and depending on my mood, I choose one or the other. Among the dark chocolates that I've created, Chocolate 9 is my favorite: it's the most complex to make, and eating it makes me relive the moment of its creation. I must admit though, that even if dark chocolate is certainly the nobler kind, but when I want a sweet moment I can't say no to milk chocolate.
Click here to try Amedei Cioccolati's Sensory Experience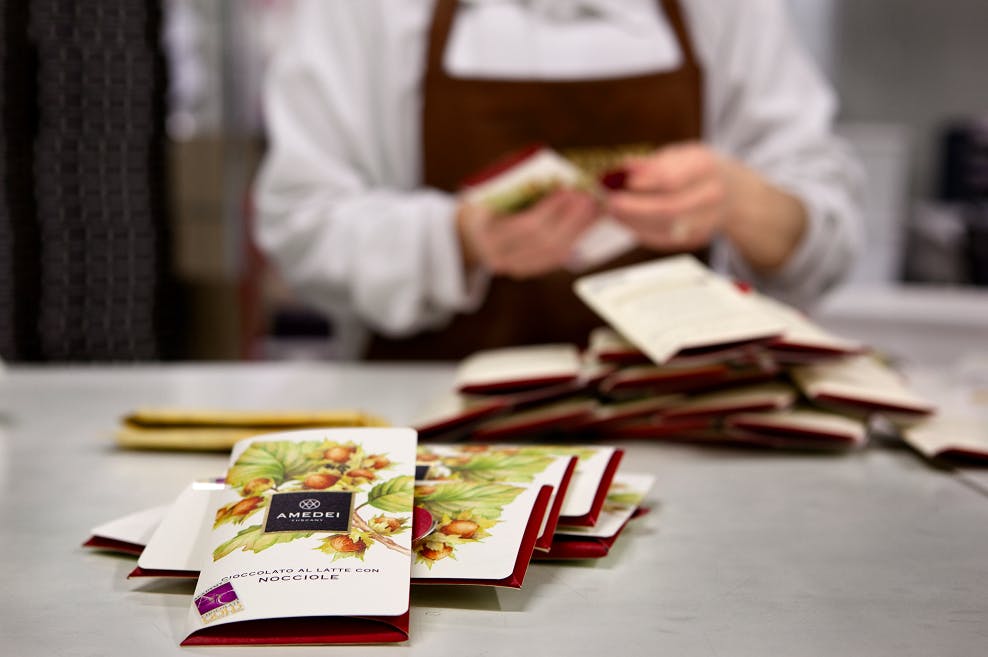 Milk Chocolate with Amedei Hazelnuts